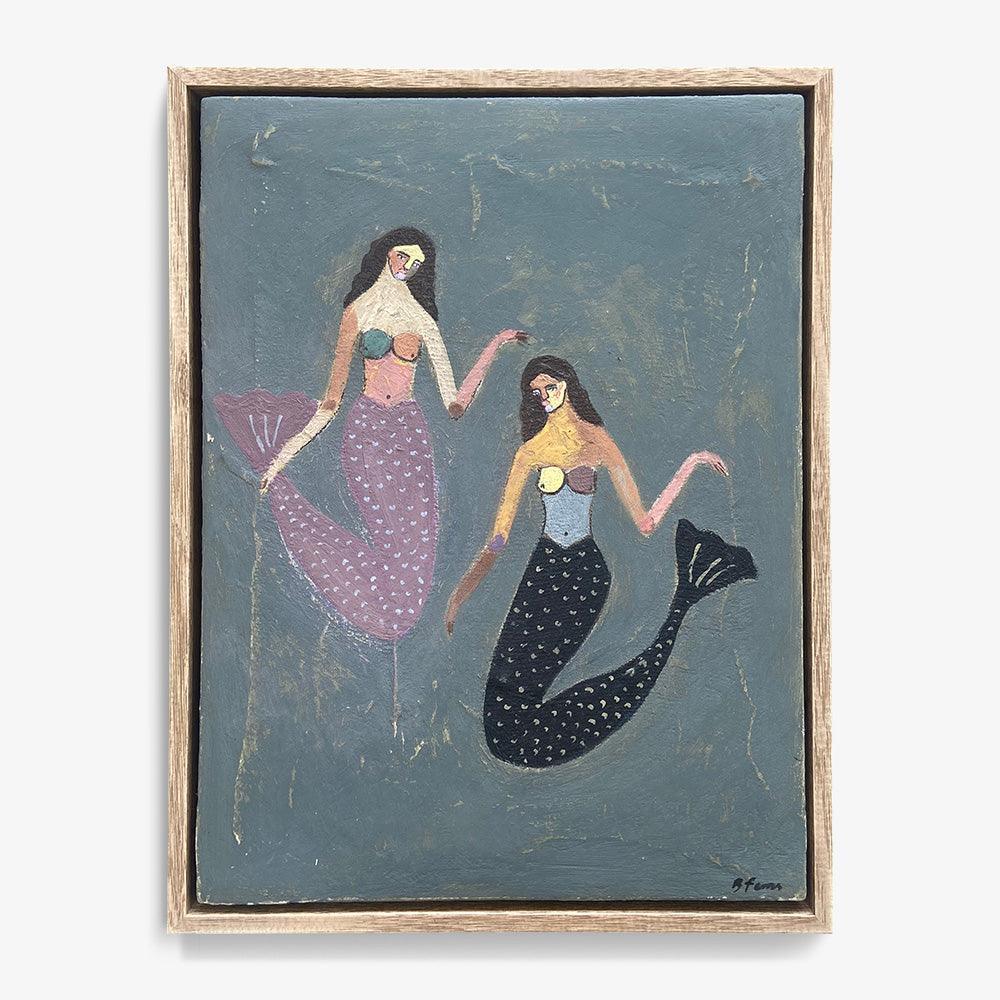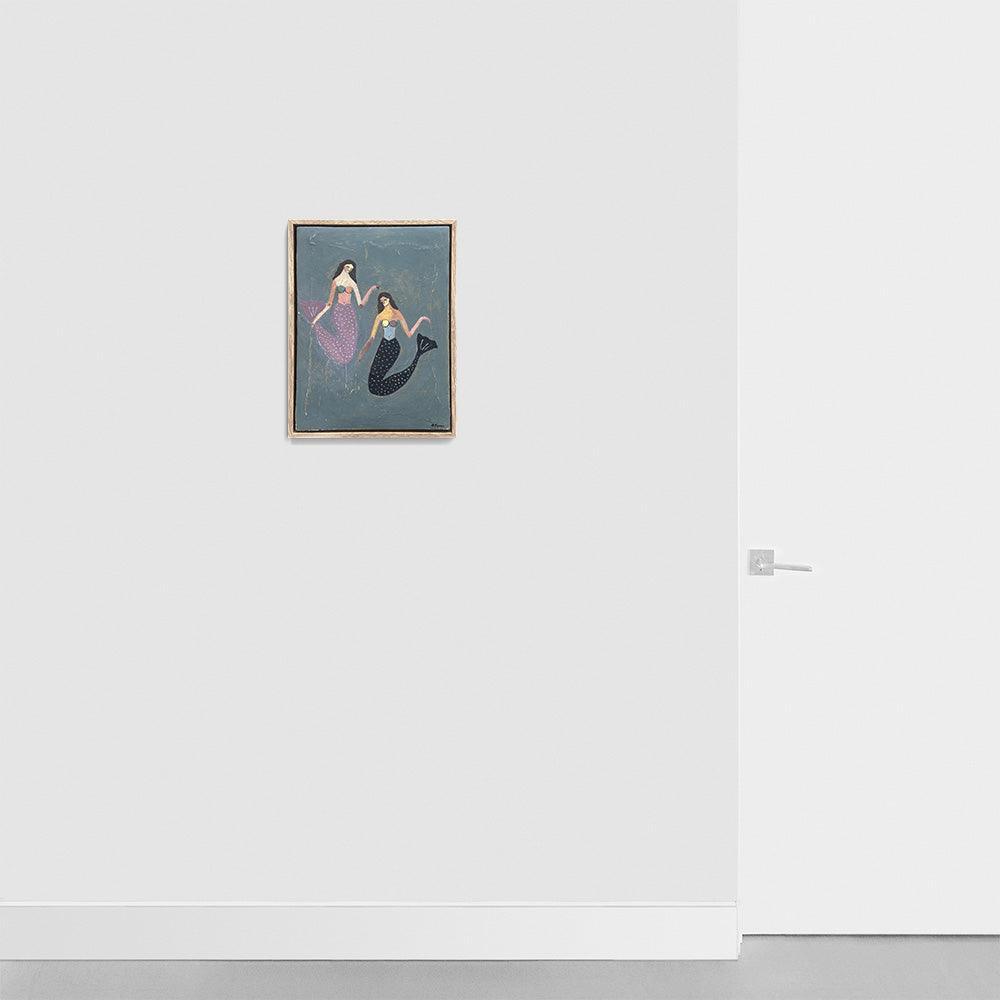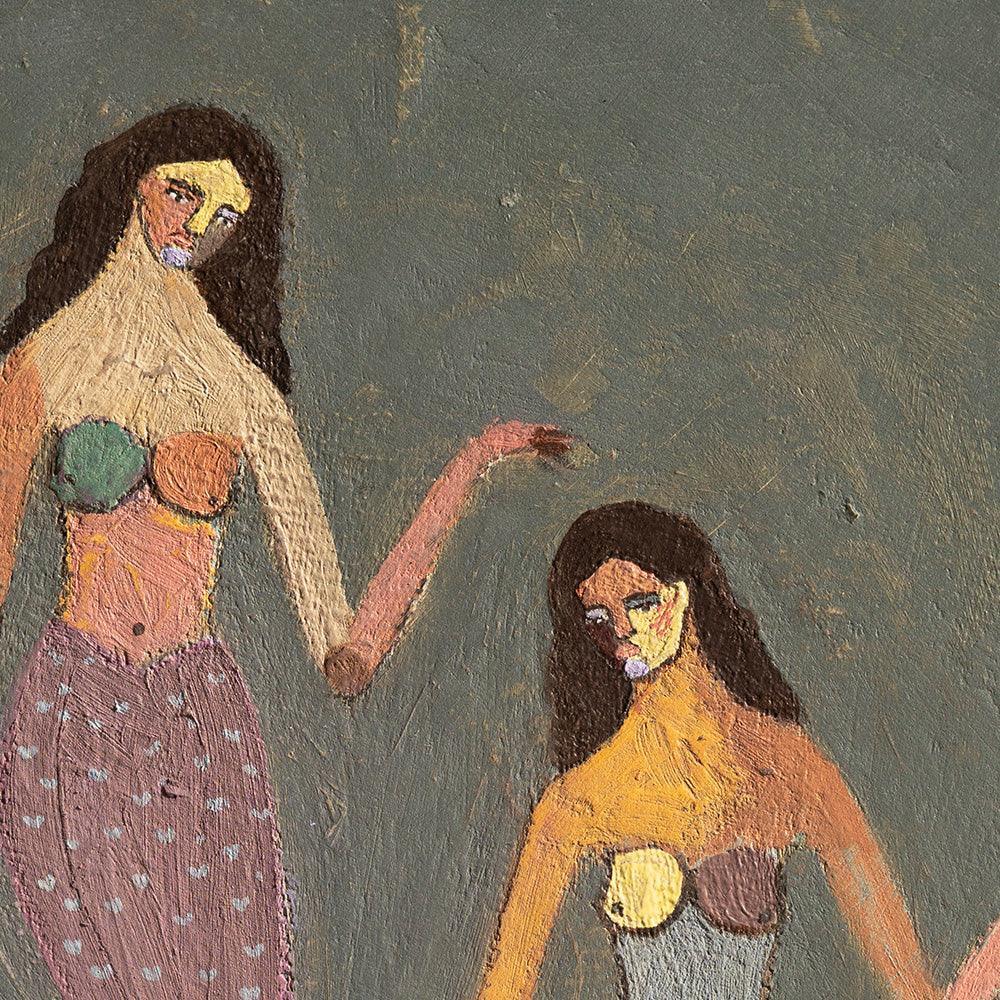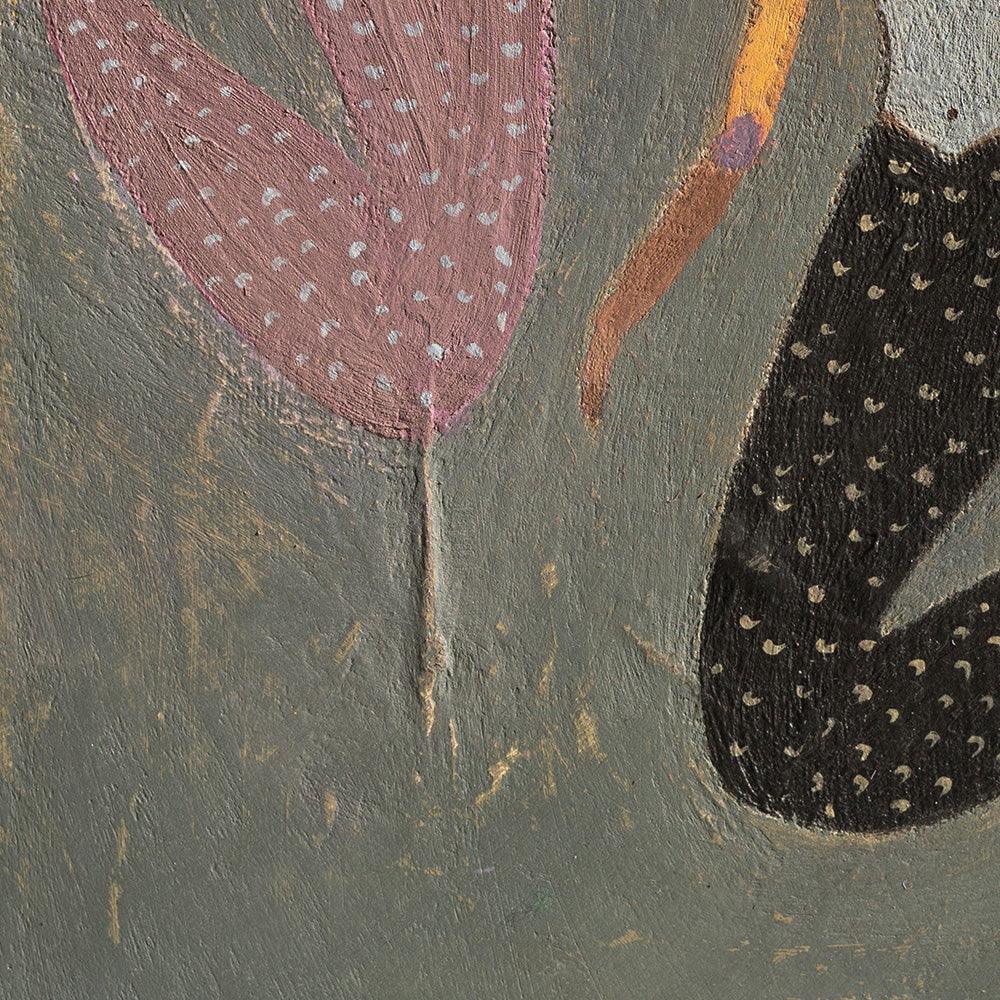 DESCRIPTION
Oil and Mixed Media on Linen Birch Board, Framed in Cashew Wood | 2023
After spending a year in Mexico, Ferns' fascination for mermaids and folktales grew. Mermaids can be seen everywhere in Mexico on masks, sculptures, pottery and weavings. Signifying life and fertility, the lore of mermaids has existed for thousands of years. The symbol of the mermaid holds a strong and unique connection to women and cultures around the world, making it a subject that Fern intends to continue to explore.
DIMENSIONS
17 x 13 inches
AUTHENTICATION
Signed by artist.
The work comes with a Certification of Authenticity signed and numbered by the Co-Founder of Tappan
Size: 17 x 13 inches
Custom Framing Included
This original artwork has sold
Follow Brittany Ferns to get updates on their practice and upcoming exhibitions
Be in the Know About Artwork Launches & Artist News
"I want the energy of each piece to diffuse outward and affect the viewer."
-Brittany Ferns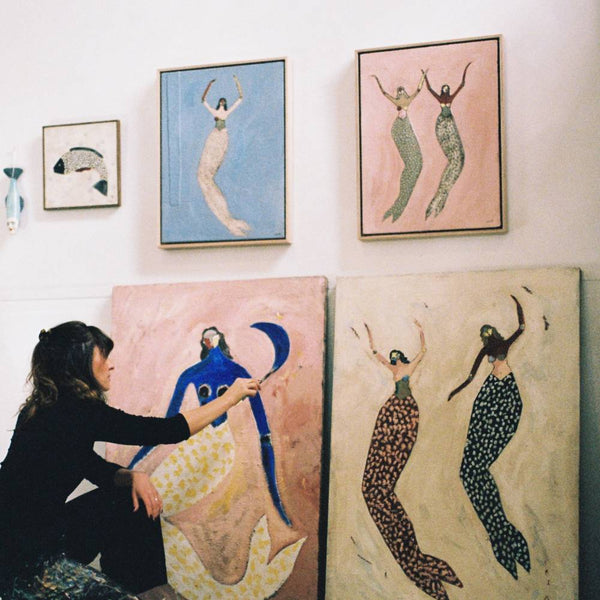 About the Artist
Brittany Ferns
Brittany Ferns is an Australia-based mixed media artist, whose work derives from an attention to nature and her immediate environment. Ferns' work starts with creating a unique surface to work on-using thick linen, muslin and burlap on board. Next comes the layering of mediums; adding either raw pigments to plaster, Japanese rice papers, acrylics and oil paints. The process involves the physical motion of adding and taking away, revealing the history of the artwork and underlying imperfections.