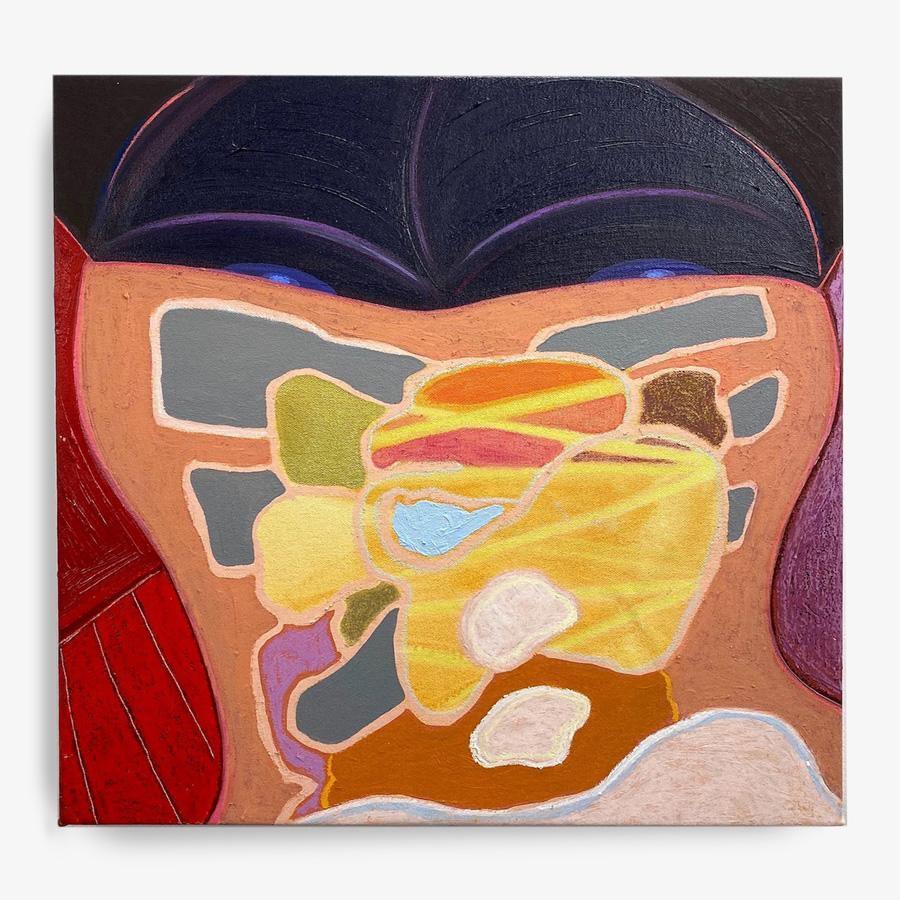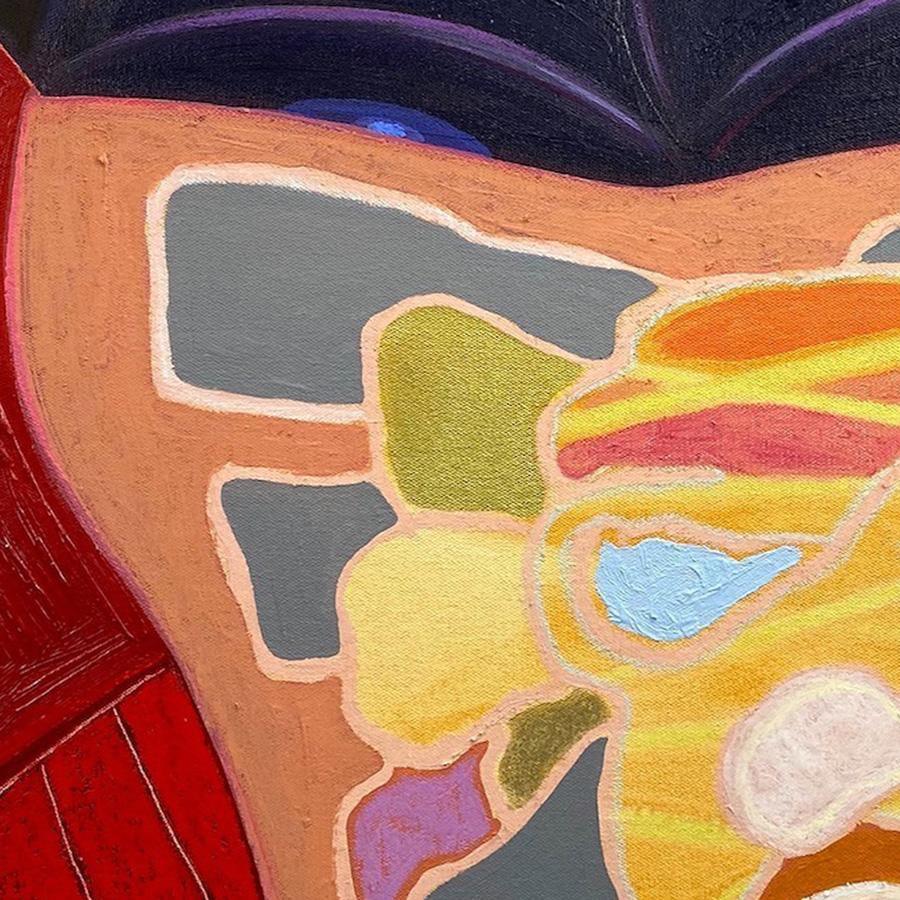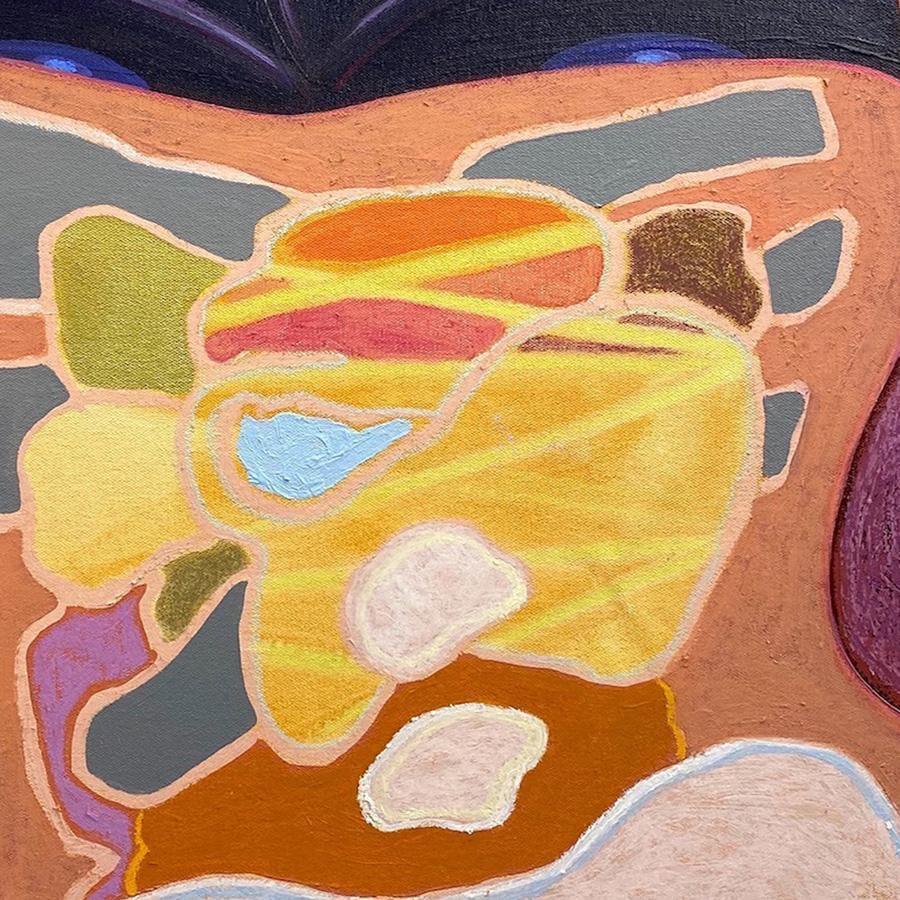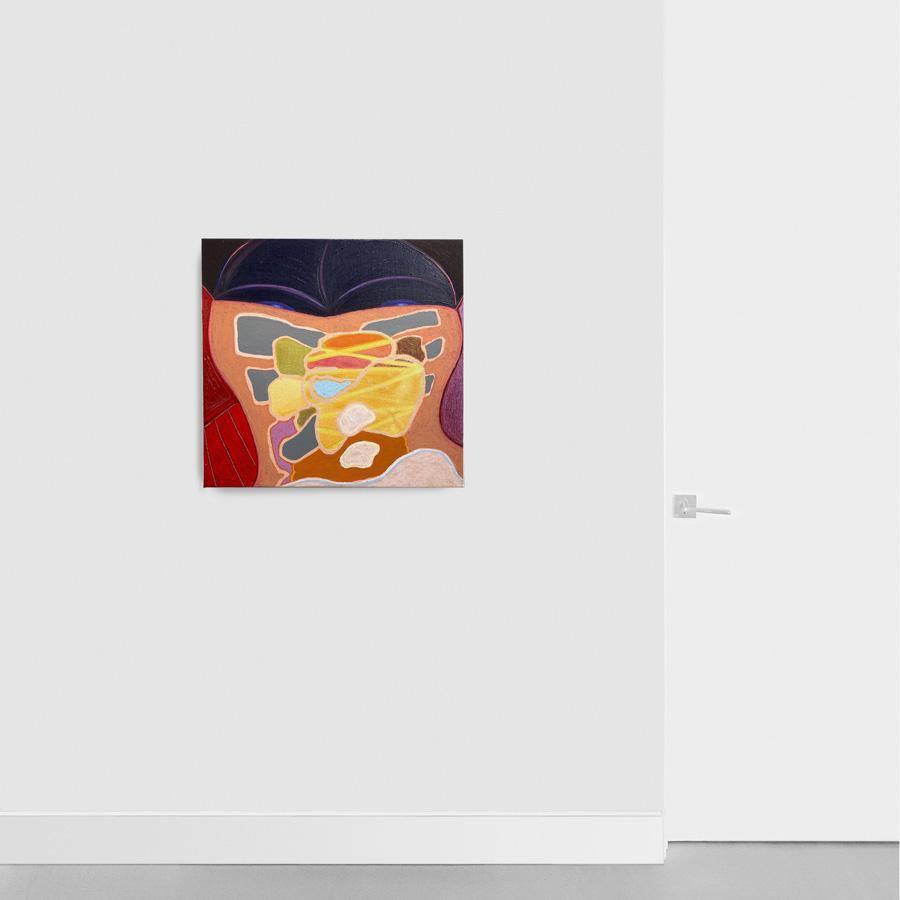 DESCRIPTION
Oil and pastel on canvas| 2020
Working in a style that alternates between figurative and abstract, the Brooklyn-based artist is less concerned with precise anatomy and more concerned with the poetry of the body in her mixed media paintings and works on paper. Her latest collection in particular — organic fluid, and simplified-yet-suggestive mixed media pieces made with oil, gouache, pastel, and more — is more personal than ever, using elements of self-portraiture and autobiographical narratives as a jumping off point to express more universal truths.
DIMENSIONS
22 x 20 inches
AUTHENTICITY
Signed by the artist. 
Studio Visit
Q. Describe your work in three words....
A. Physical, textural and immersive.
Explore
We invite you to explore our curated collection of abstract artworks by Tappan artists.
"By letting go of anatomical rules, the works become more like poetic spaces. I've been cultivating pictorial simplifications of body parts and using them to complicate notions of a "universal" experience of living in a body."
-Georgia Elrod
About the Artist
Georgia Elrod
Painter Georgia Elrod's work was recently featured in New American Paintings #146 curated by New York Magazine's Jerry Saltz. Additional features include Architectural Digest, ArtMaze, and Vice / Garage. Elrod is co-director of the artist-run gallery Underdonk in New York, and co-curated at Heliopolis Gallery from 2012-2015.
In the Studio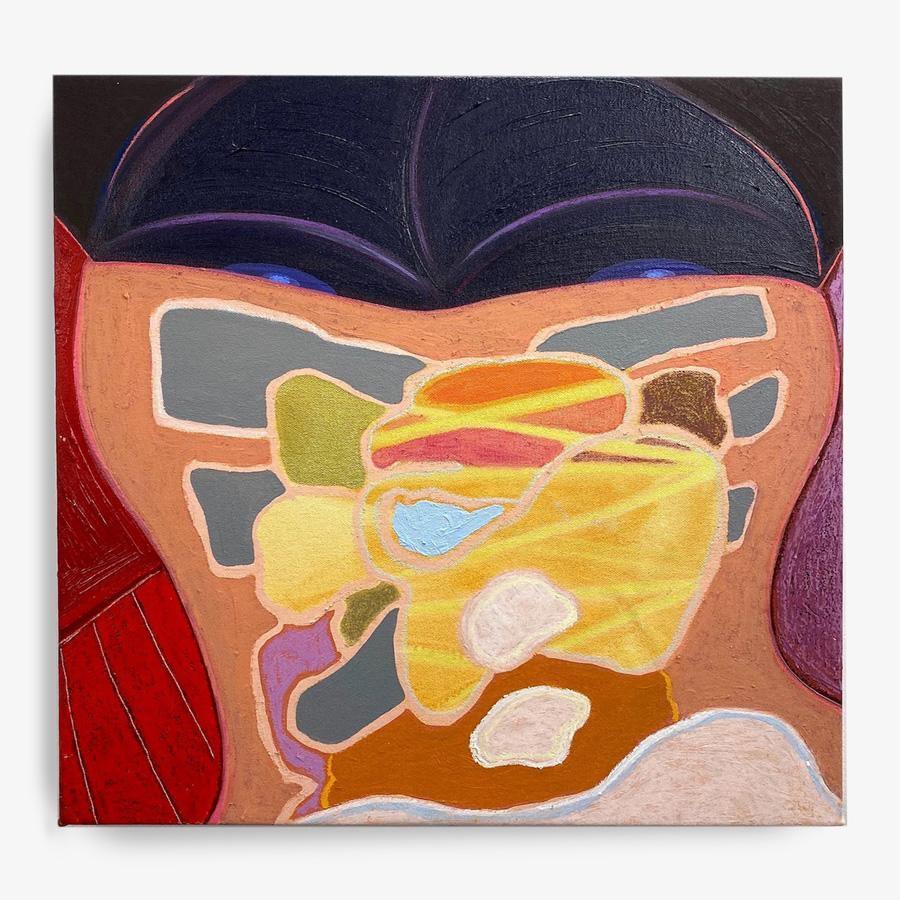 Choose options