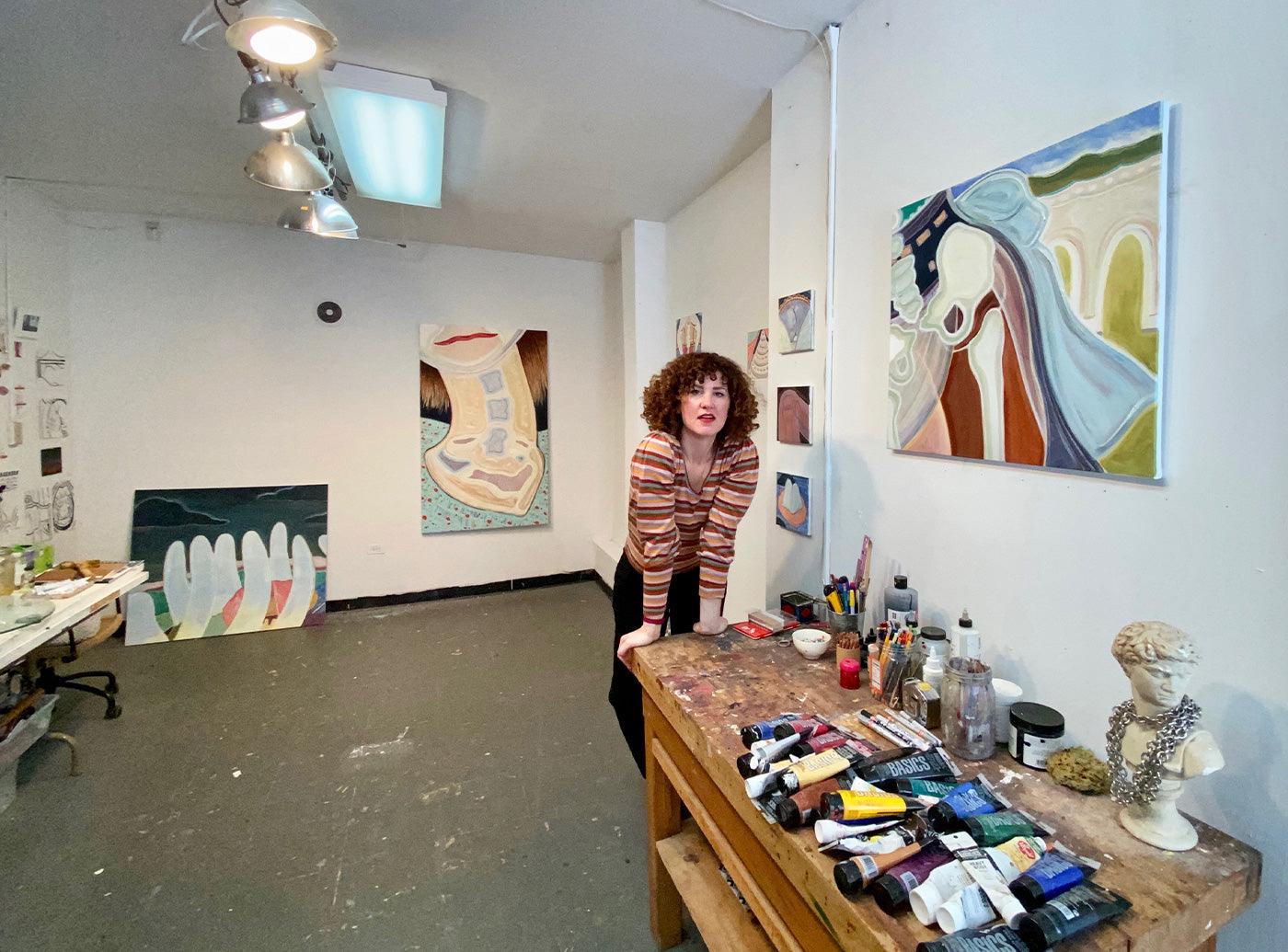 In the Studio | Georgia Elrod
Georgia Elrod is a NYC based painter who creates her work through gouache and mixed media studies. Using the physical form in identifiable and abstract ways, Elrod looks inward at the body as a temporary architecture of ideas. Her animated use of color and fluid forms contemplates individual physicality in relation to the world around us - where they mesh, and how they interact.
TAPPAN
Tell us about yourself and how you came to be an artist.
GEORGIA ELROD
I grew up in downtown New York City in the 1980's and '90's, it was a really different city then. I also spent a lot of time in the rural South as a kid, and the cultural contrasts between these two places continue to inform my identity. My parents are both painters and some of my earliest memories are of making and looking at art- as a young child I took this for granted which has been both a privilege and a challenge. While I realized our lives were unconventional, making things was just what we all did. As I grew older I became more aware of our financial struggles, and seeing the ups and downs of life as an artist led to phases as a young person when I rejected the idea that I too was a painter. Meanwhile, I was always making paintings and drawings. Over the years I've become an artist through lots of trial and error...I'm sure my childhood growing up around artists made me both a little jaded and also very determined to find my own way.
TAPPAN
Describe your work in three words.
GEORGIA ELROD
Suggestive, edges, open
TAPPAN
What is your creative process?
GEORGIA ELROD
Larger themes in my work become clear to me in hindsight, and through writing. Though I sometimes begin with specific formal or conceptual ideas to process in my work, they often kind of creep in through the side door. I start by making several works on paper in one sitting. These are both studies and works in their own right, and some of these become loose visual guides for larger paintings. Stemming from memory and imagination, I translate subconscious imagery into paintings that become most potent when they are unexplainable. I usually start with an initial idea in my mind and the work builds and unfolds as I go. When I surprise myself I feel I may have created a successful piece.
Georgia Elrod says
"BY LETTING GO OF ANATOMICAL RULES, THE WORKS BECOME MORE LIKE POETIC SPACES. I'VE BEEN CULTIVATING PICTORIAL SIMPLIFICATIONS OF BODY PARTS AND USING THEM TO COMPLICATE NOTIONS OF A "UNIVERSAL" EXPERIENCE OF LIVING IN A BODY."
TAPPAN
What draws you to painting the subject of interior landscapes?
GEORGIA ELROD
I've been making paintings that suggest bodily forms for almost ten years, though things have shifted and changed over time. This recent work initially started with a quest to understand how the human body functions, and I began thinking of ways to paint the inside of my own body. Mental images emerged of a constant body interior, of the goings-on beneath and within the skin. By letting go of anatomical rules the works become more like poetic spaces. I've been cultivating pictorial simplifications of body parts and using them to complicate notions of a "universal" experience of living in a body. Landscape and architecture are both setting and metaphor in my work, often providing a psychological framework for the figures and body parts. I'm interested in suggestive imagery and the simultaneity of forms. Through painting, expectations of functionality and fragility literally become marks, colors, drawing. Internal and external landscapes become abstracted through the process of thought and visualization. Being pregnant and having a child has informed my recent work and continues to provide material for me.
TAPPAN
Where do you draw inspiration from?
GEORGIA ELROD
I'm inspired by the people in my life, my daughter, and by other artists and friends. Ideas for my work appears while listening to music, reading, through conversation...and at random times like on the subway. Once I'm deep in a painting I think about it a lot throughout the day (and sometimes night), seeing things a little differently, mentally shelving ideas.
TAPPAN
What influence does living in New York have on your work?
GEORGIA ELROD
I love New York for so many reasons, and I feel energized and challenged by this city on a daily basis. It is constantly changing.
TAPPAN
What influence does modern culture have on your work?
GEORGIA ELROD
I may be able to answer this question more specifically 20 years from now. I think artists are deeply connected to our cultural contexts.
TAPPAN
Who are some contemporaries or figures in art history who have influenced you?
GEORGIA ELROD
Lee Lozano, Wayne Thiebaud, Nancy Davidson, Elizabeth Murray, Kerry James Marshall, Charles Burchfield, Lois Dodd... There are more!
TAPPAN
When do you make your best work?
GEORGIA ELROD
This is a hard question to answer, there really isn't a formula for me. Since becoming a mother I've been surprised to find a new sense of urgency and motivation in the studio.
TAPPAN
What do you listen to when creating?
GEORGIA ELROD
I alternate between music and podcasts. When I'm composing images and/or intensely creating work I tend to listen to music.
TAPPAN
What is your relationship with social media?
GEORGIA ELROD
Not sure, it keeps changing. Kind of a love/hate relationship I guess!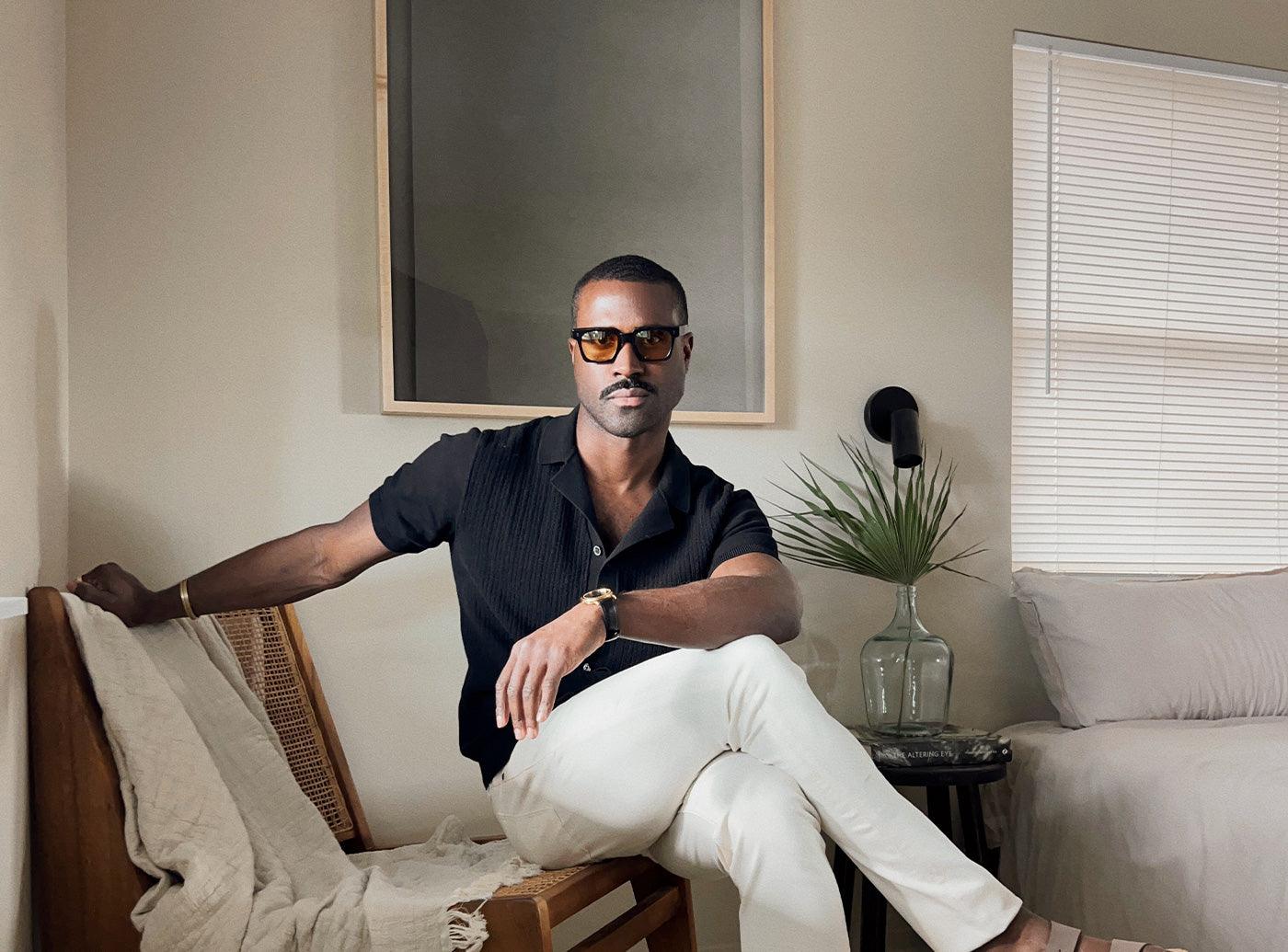 Profiles
Georges Coupet | Guest Curator
Georges Coupet is a Miami-based menswear and lifestyle content creator and tastemaker, renowned for his refined minimalist and neutral aesthetic. His Instagram @MonsieurCoupet features a highly...
Read more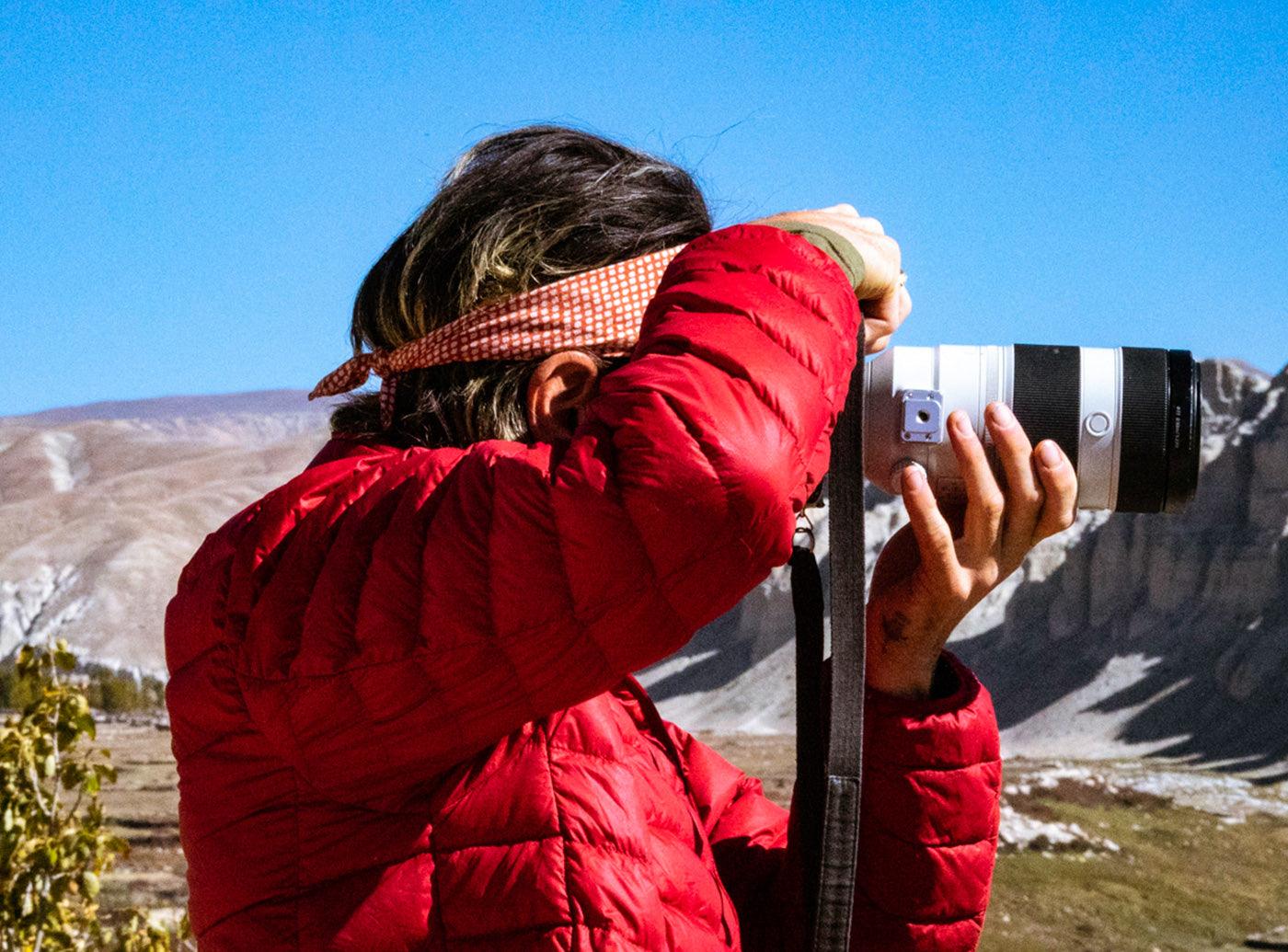 Artist Series
Brian Merriam on his series, Wind Pictures"Wind Pictures is the product of several journeys i undertook in 2019. Two trips into the Himalaya, countless miles trekked through the last forbidden Tibe...
Read more