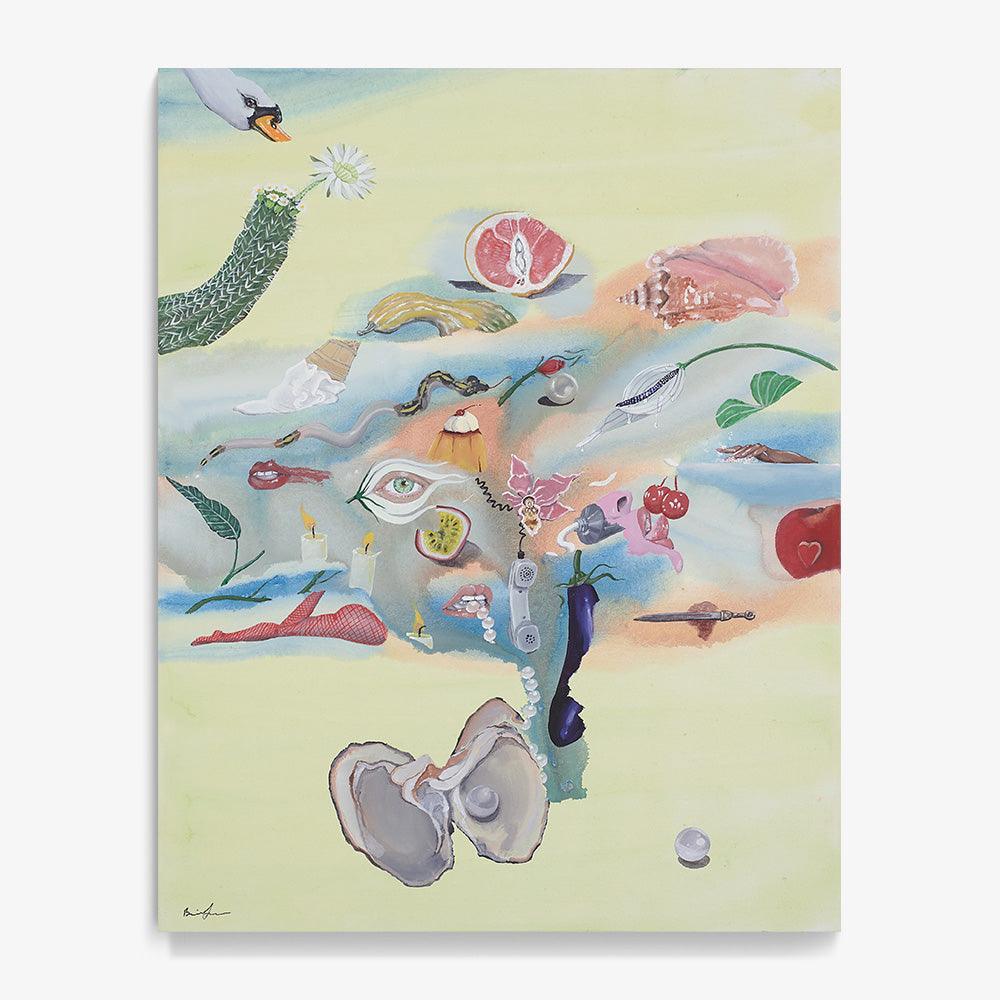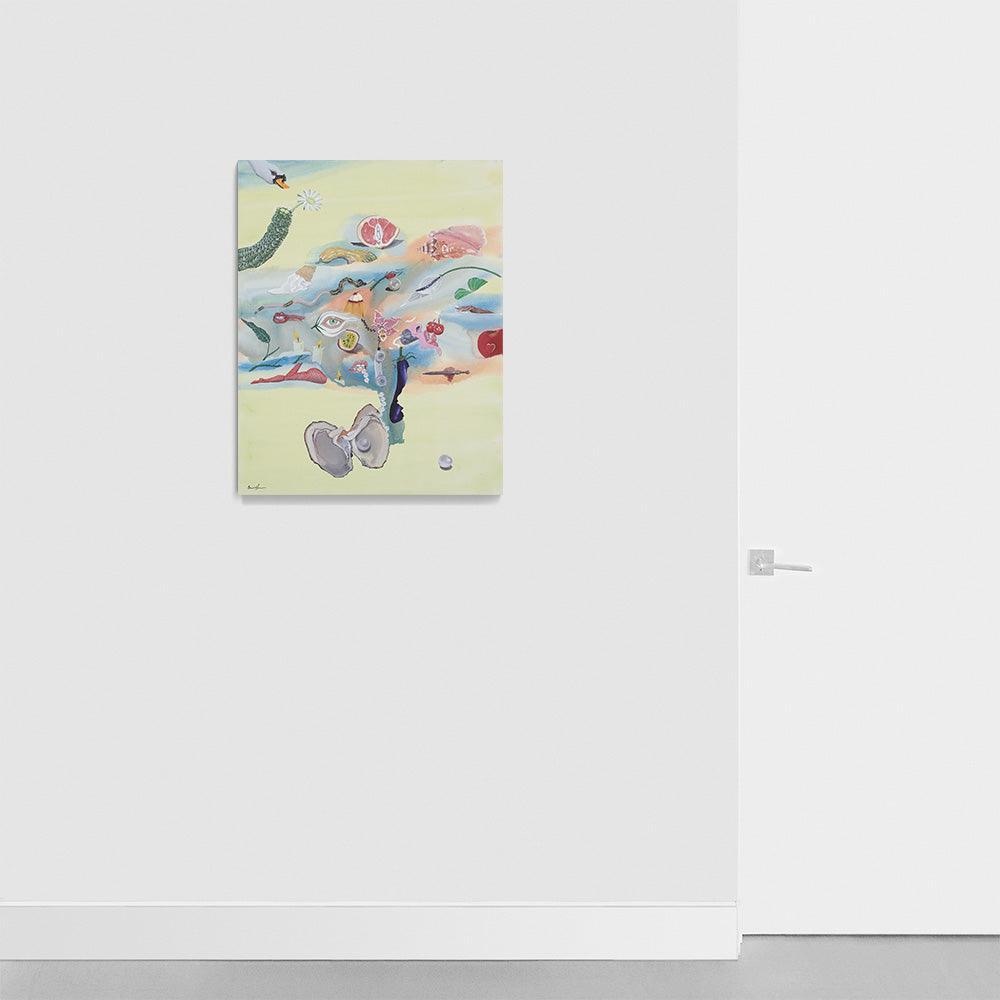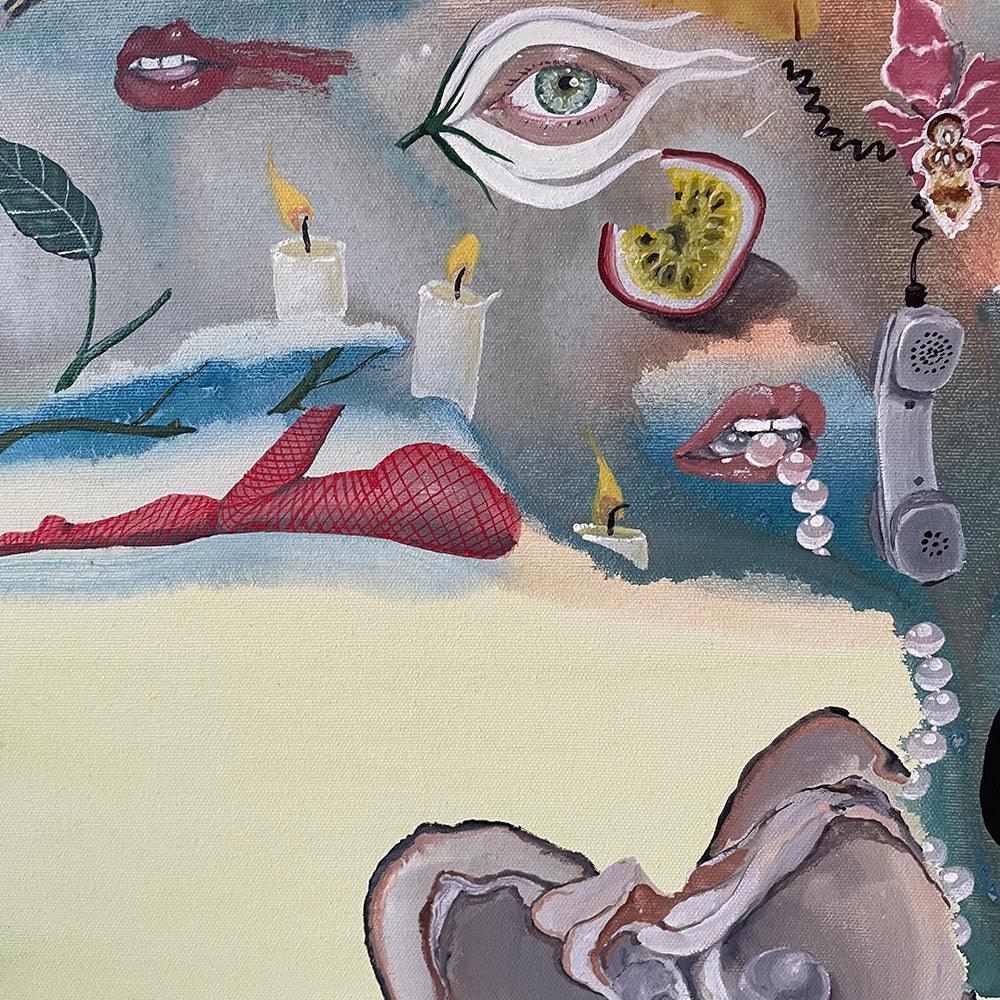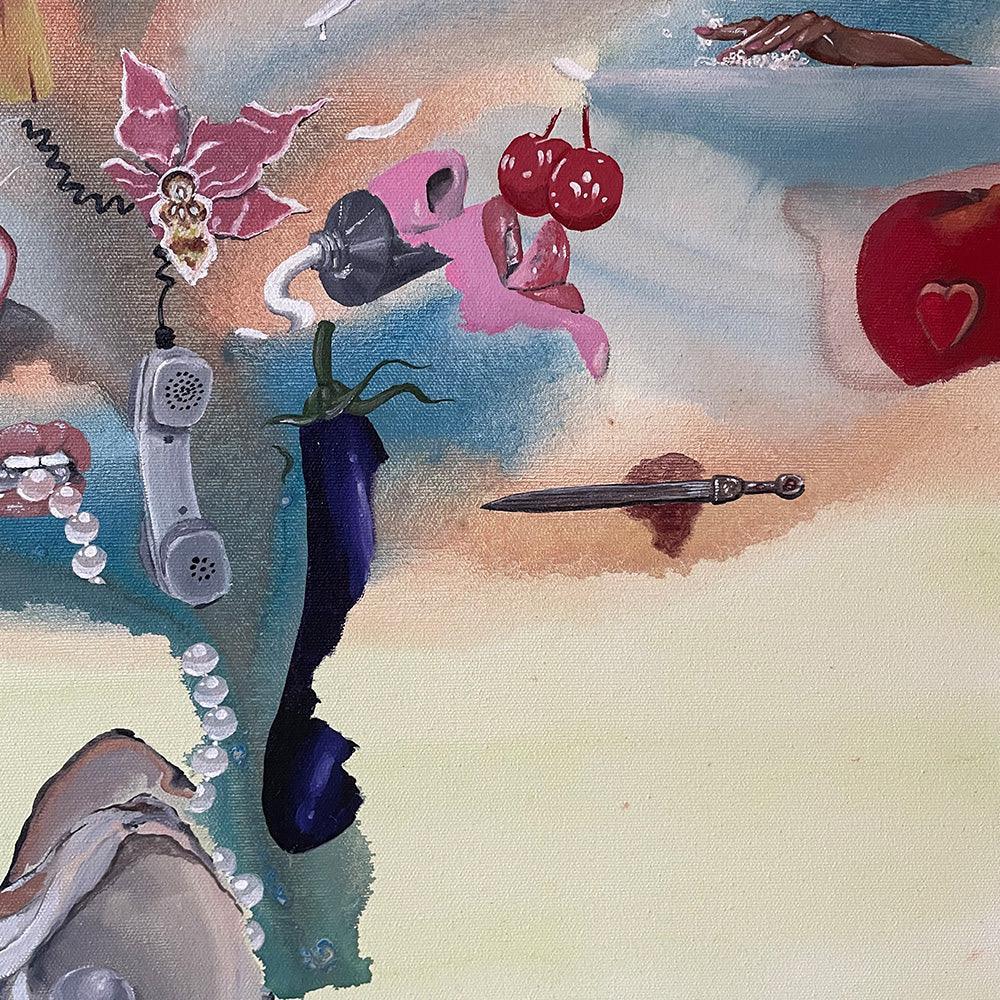 DESCRIPTION
Watercolor on canvas | 2023
Love and lust are recurring themes in Lance's work, and a driving force behind many people's thoughts and actions. This series plays with the symbolism and humor around these actions to create colorful collages that invite you to travel through them and let your mind wonder.
DIMENSIONS
28 x 22 inches
AUTHENTICATION
The work comes with a Certification of Authenticity signed and numbered by the Co-Founder of Tappan
"I have a very hard time expressing myself in words, so creating work is a way for me to truly and freely express myself. It's the one time I feel capable of saying exactly what I mean."
-Brianna Lance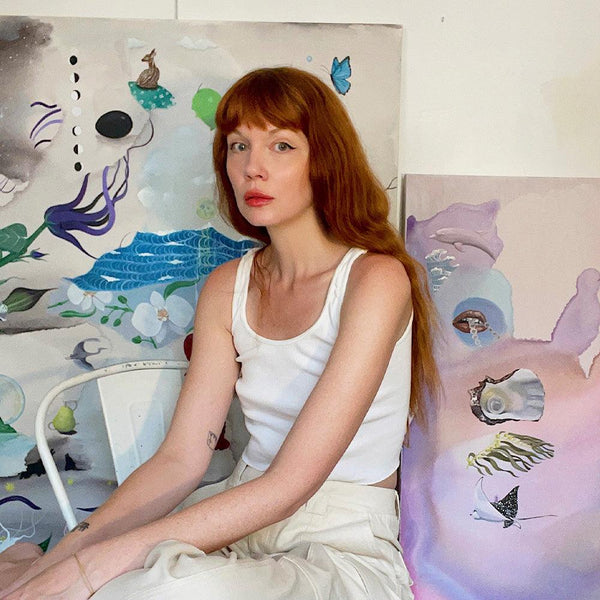 About the Artist
Brianna Lance
Driven to document her ongoing subconscious and spiritual journeys, Brianna Lance paints fantastical environments that are rich in detail and spontaneous in form. Lance's paintings have been featured in Vogue, Miami Art Week, Harper's Bazaar, East Hampton Star, Freehand New York, and The Standard Hotel. Recent collaborations include The Edition Hotels, Ciao Lucia, and The Frankie Shop.
In the Studio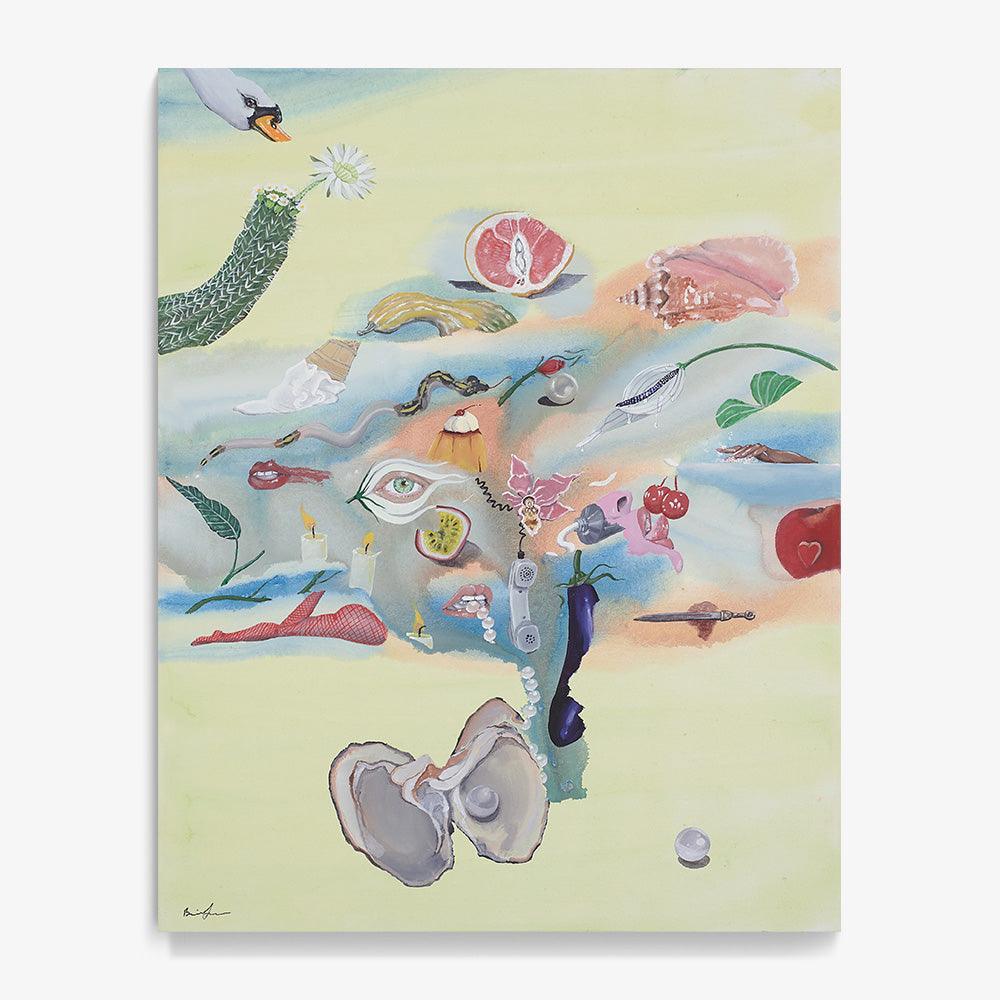 Choose options