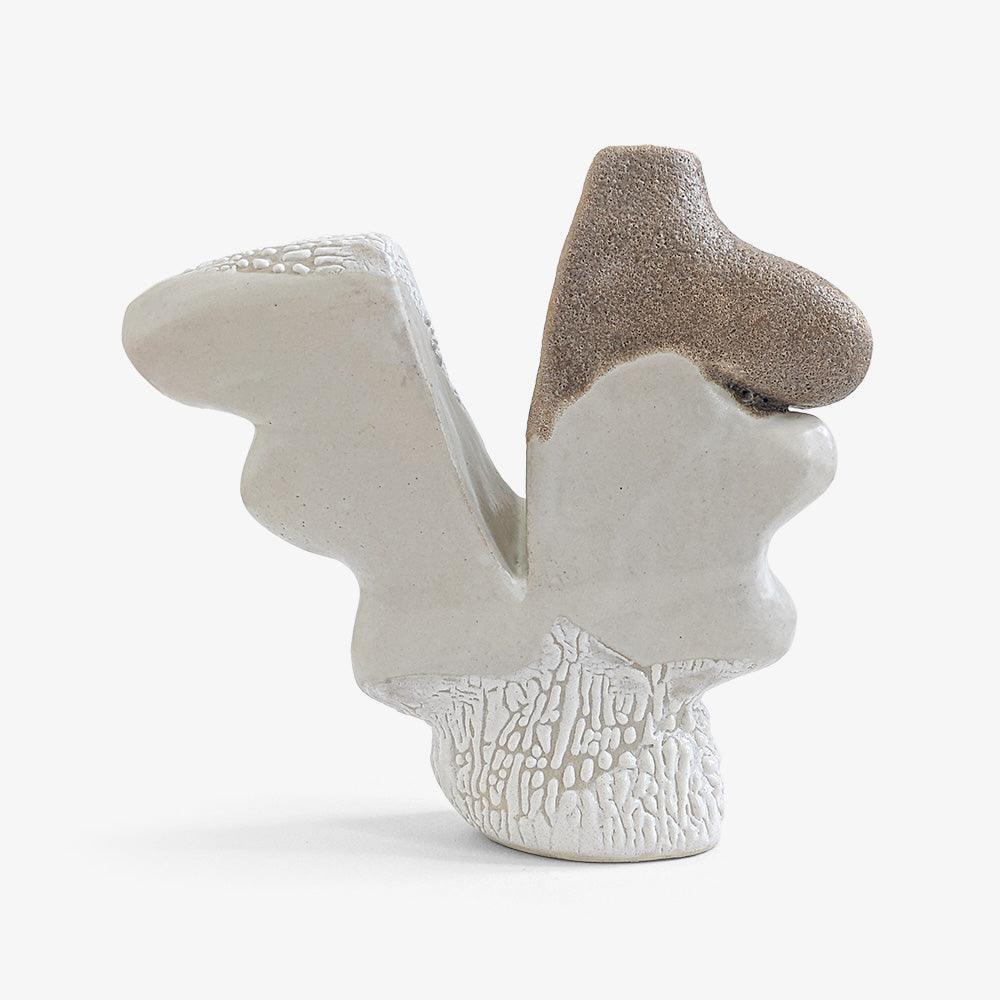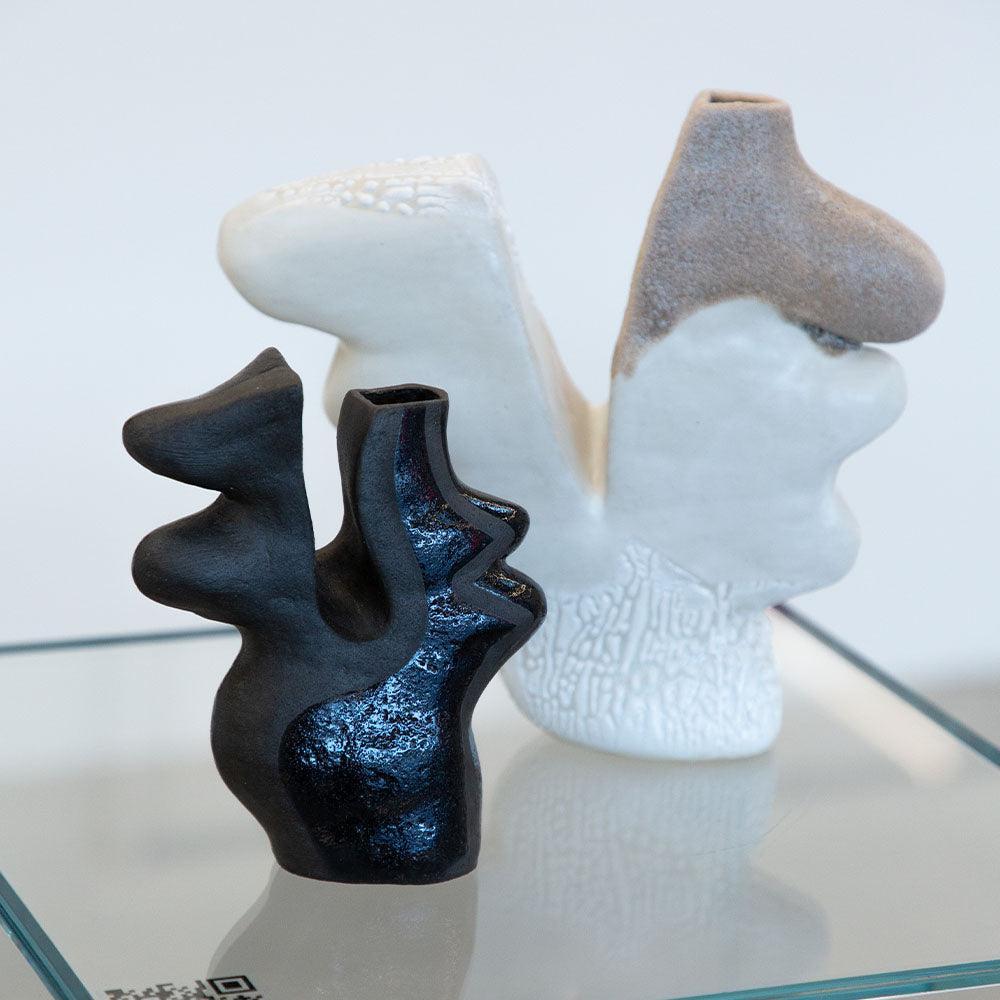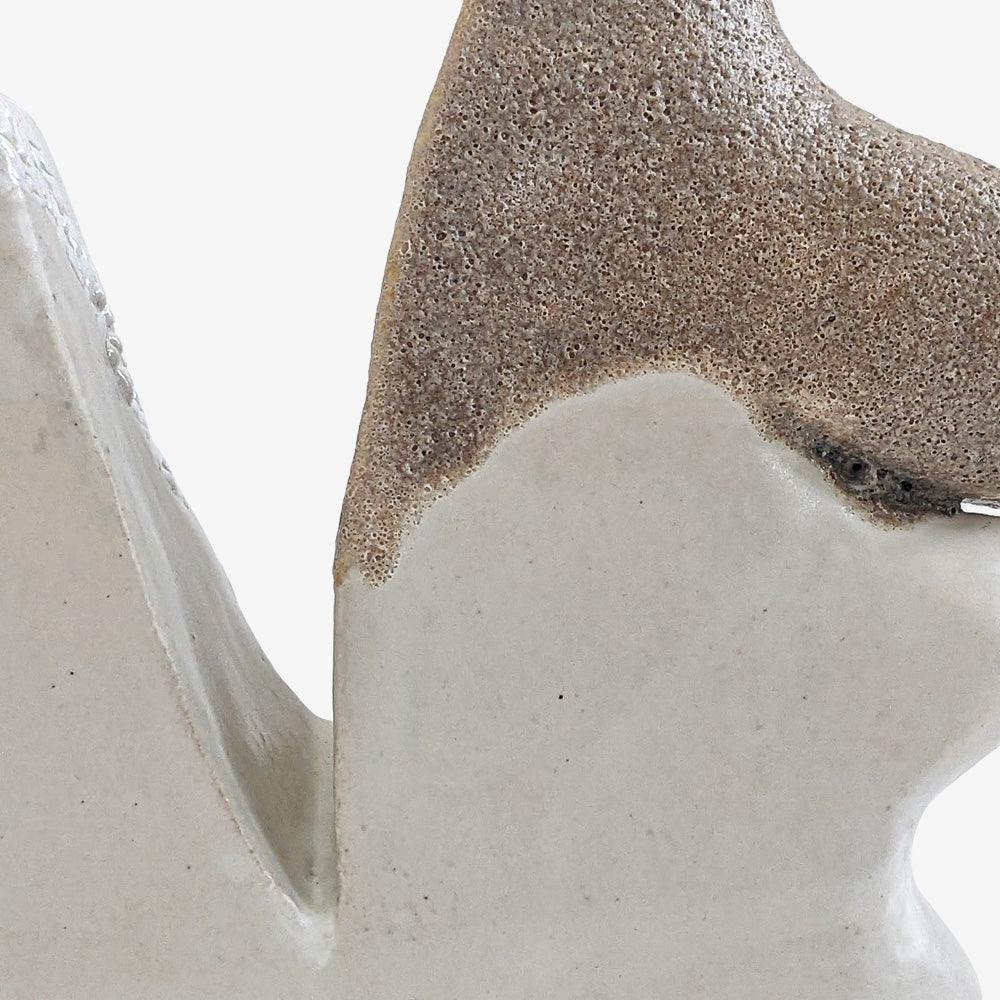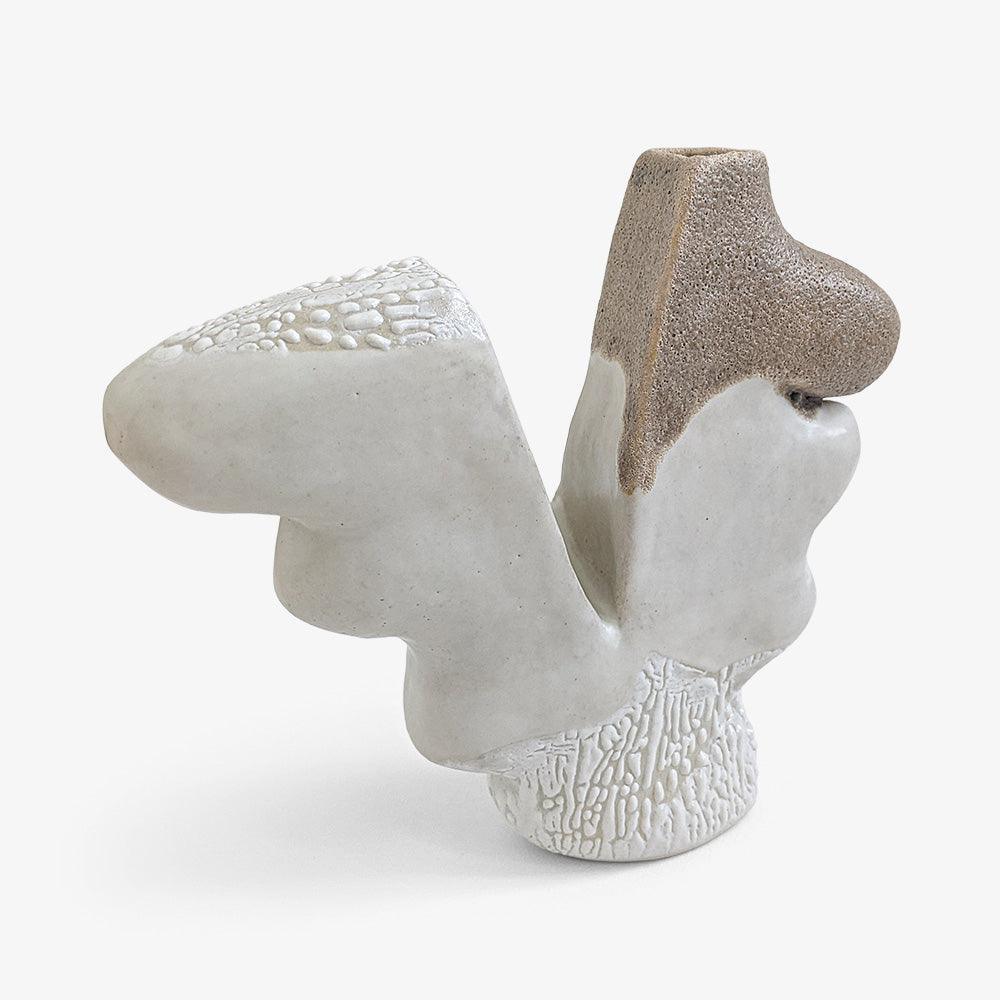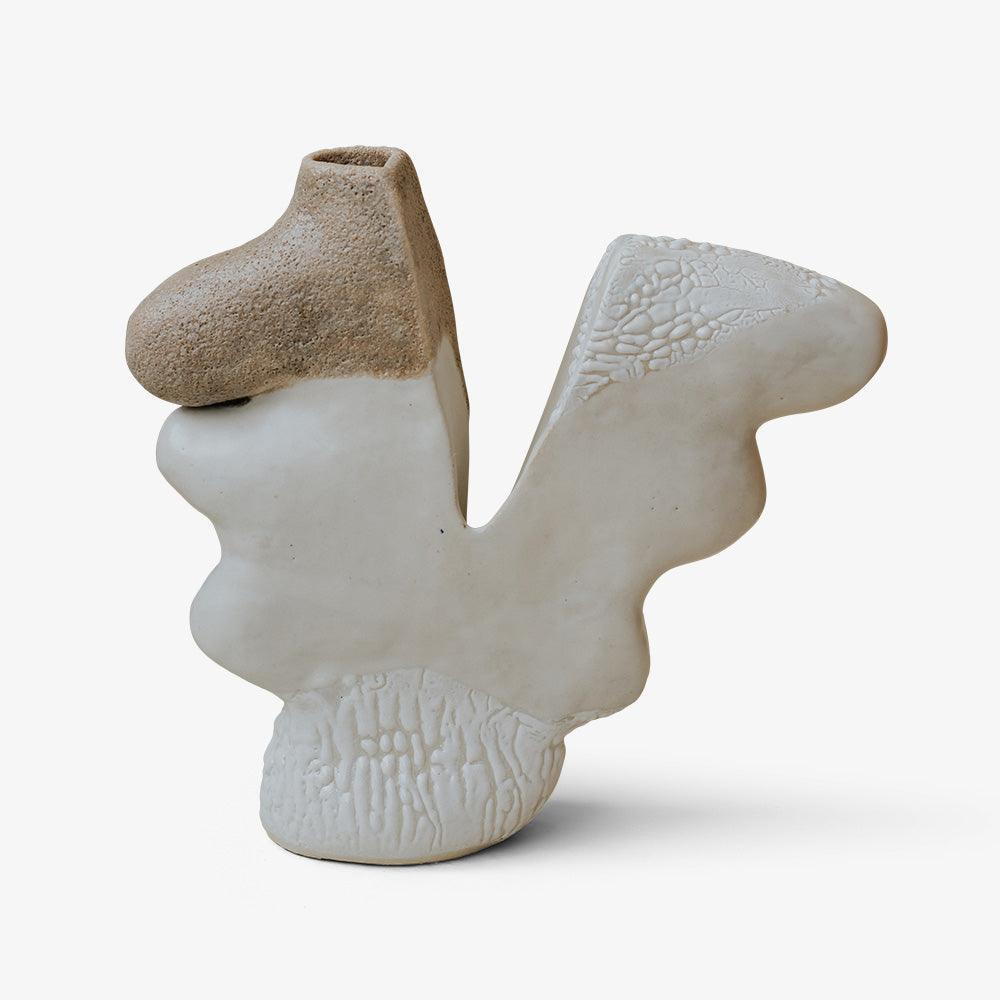 Sculpture clay, white stoneware slip, satin, pebbled and porous glaze
The new series from ceramic artist Elena Mahno is intimately nostalgic — hearkening back to memories of an identity left behind, and at the same time future-facing, reflecting identities shape-shifting towards a new self. The series was born from a sense of déjà vu the artist experienced while living through the collective loss of the last few years. Realizing these feelings were similar to those she'd experienced during her immigration from Moldova decades earlier, she dug into symbology to create these works. Reflecting on how monumental life events leave a wake of life paths unlived, Mahno memorialized these unlived identities through the abstraction of silhouettes, in particular, the pinafore. For the Eastern European diaspora, the pinafore carries the nostalgia of girls' school uniforms, symbolic of public responsibility. Mahno felt this symbol gained relevance in 2020 as she witnessed women parting with 'alternative selves' to step up at work, home, and in their communities. Across each piece, she strives to bridge the past and the present, the East and the West, beauty and utility.
This artwork is excluded from all discounts
Artwork Information

Year
2023

Materials
Sculpture clay, white stoneware slip, satin, pebbled and porous glaze

Authentication


The work comes with a Certification of Authenticity signed by the Co-Founder of Tappan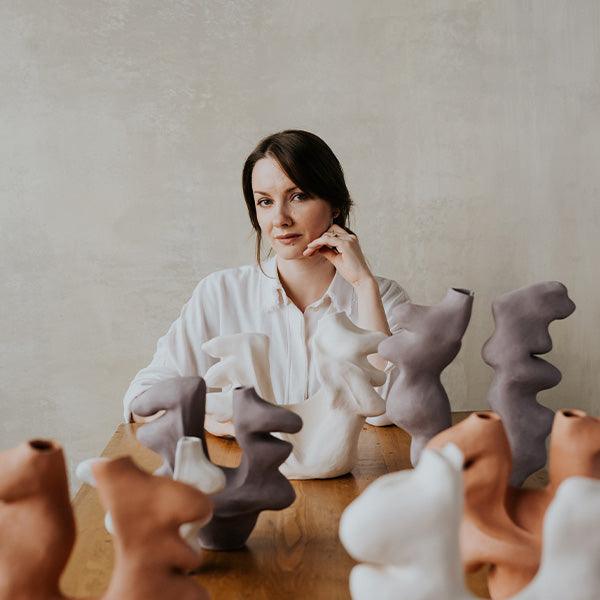 About the Artist
Elena Mahno
Elena Mahno was born in Moldova, lived across Eastern Europe and Caucasus prior to immigrating to Canada in the late 1990s. Her sculptural expressive forms are often inspired by the visual vocabulary across these cultural contexts and explore themes of identity, womanhood, and life paths left behind. Her vessels have been part of the 1000 VASES in Paris during Maison et Objet and exhibited in Toronto's DesignTO, earning a People's Choice Award for the best window installation. She holds a master's degree in sciences from University of Toronto with a focus on materials and their healing properties.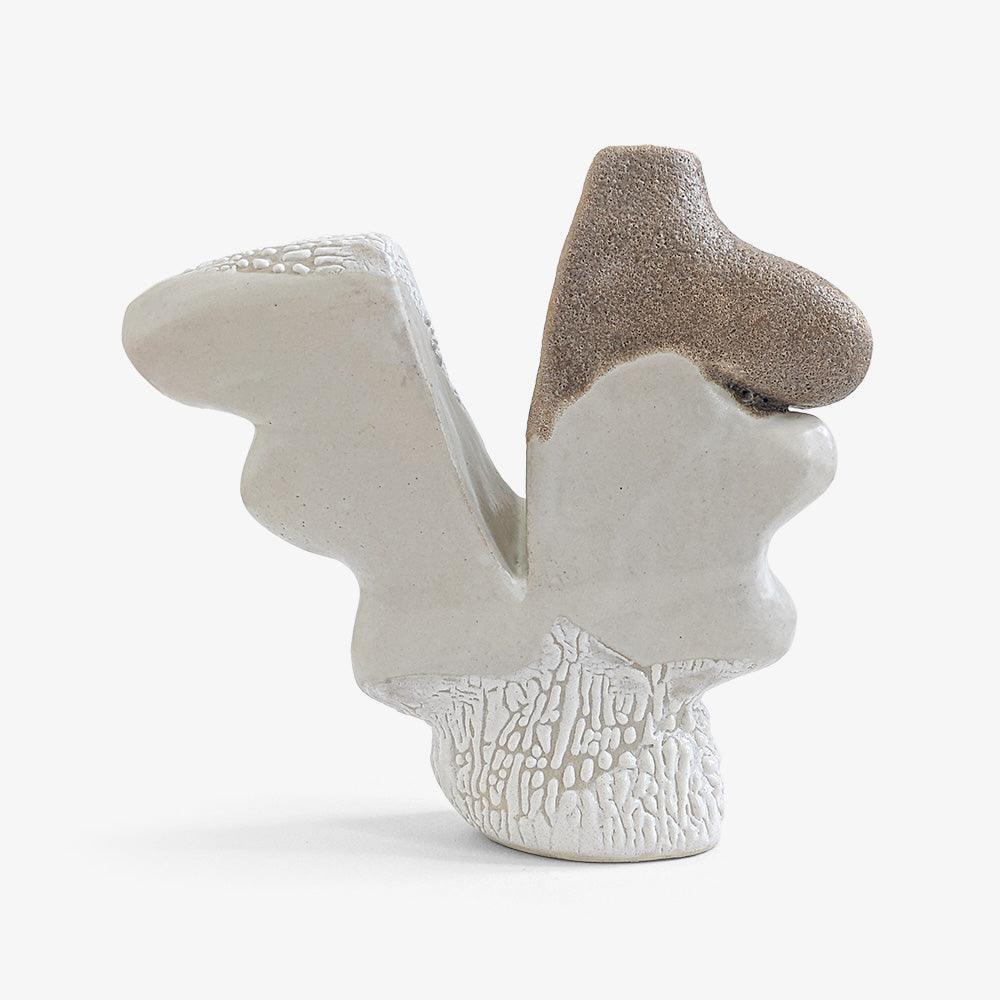 Choose options