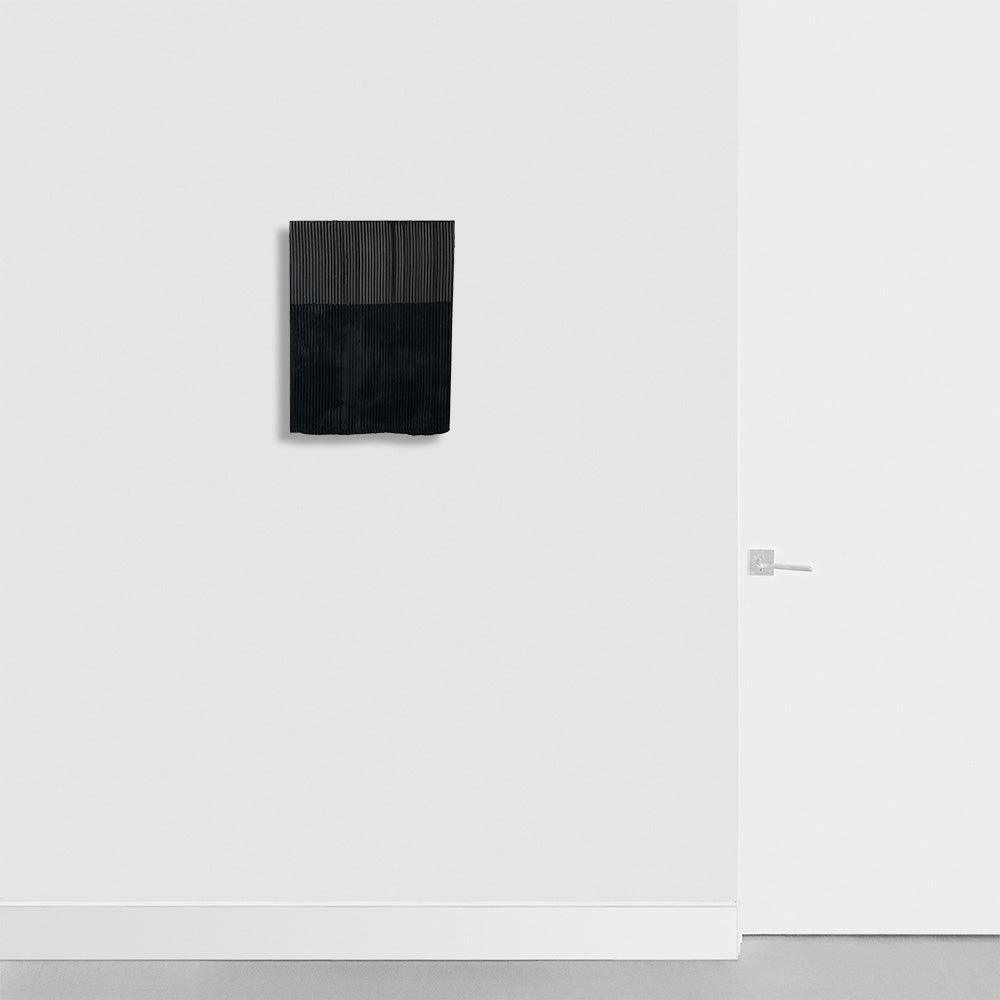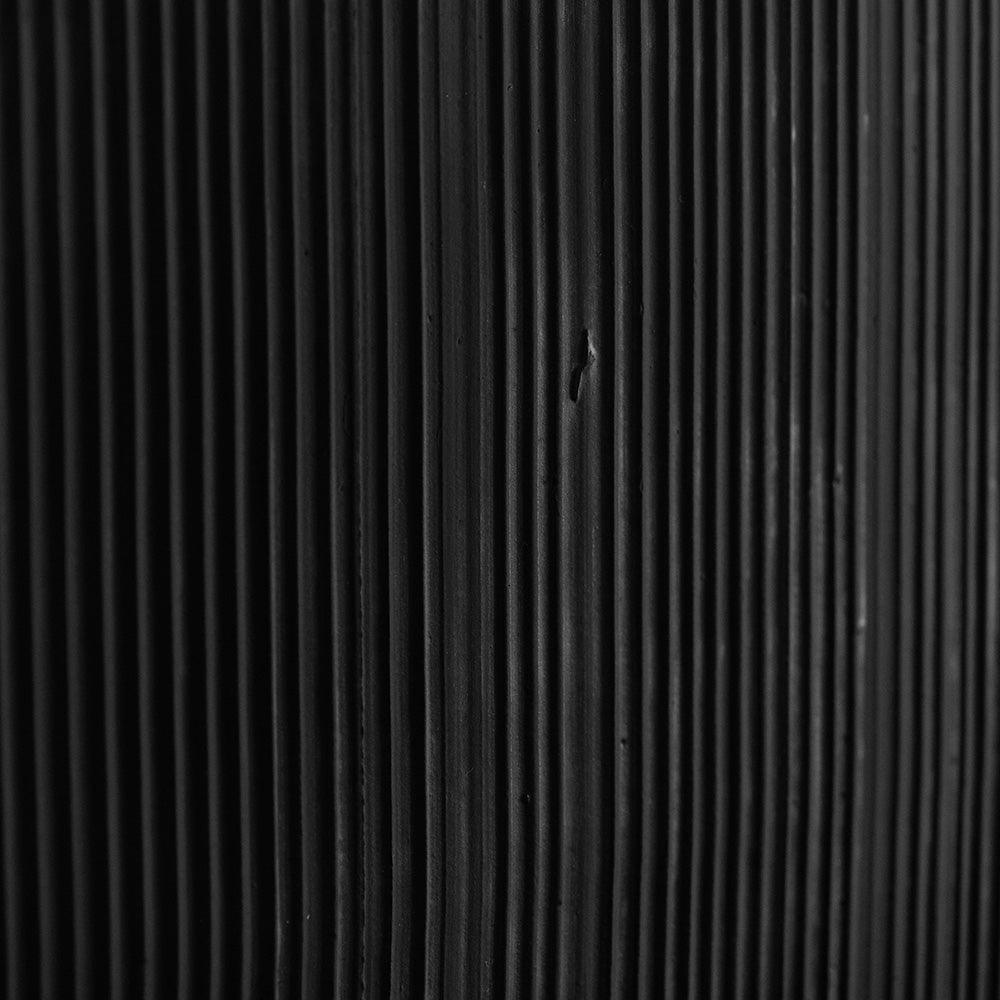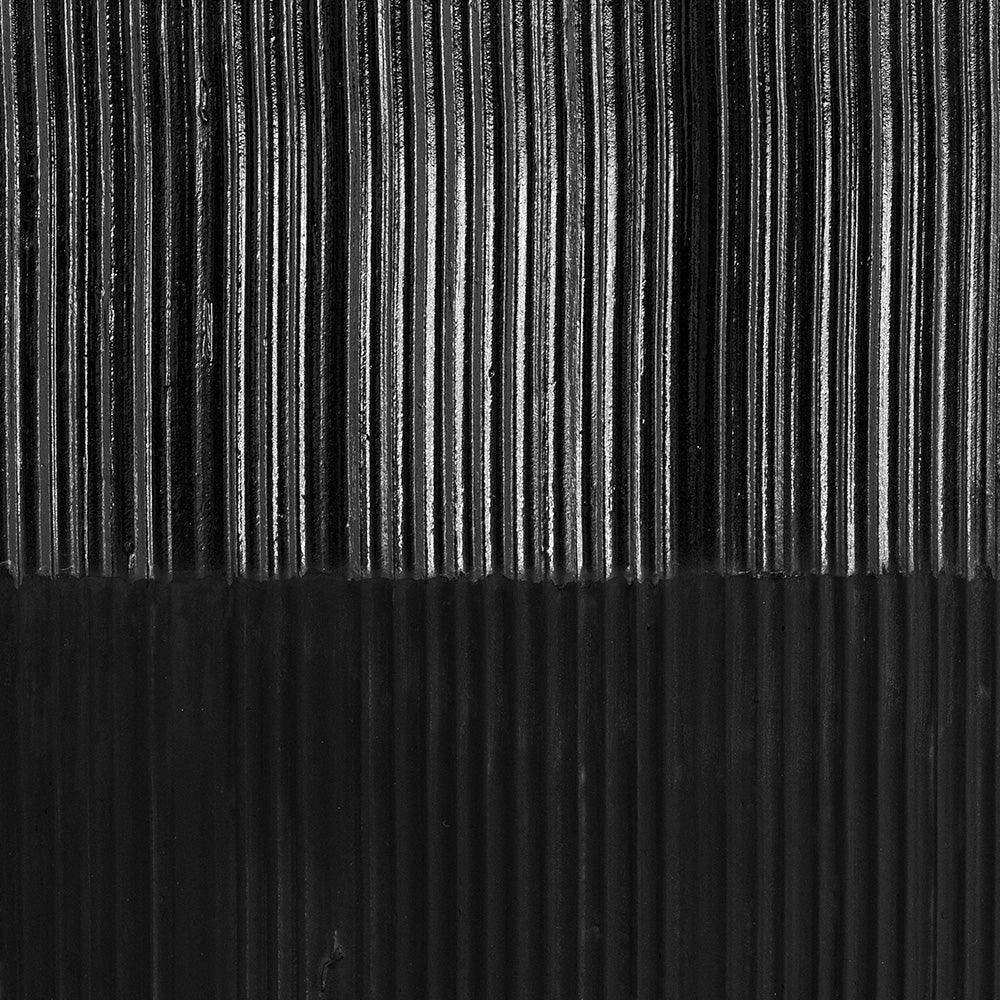 DESCRIPTION
Mixed media on panel (plaster and paint on panel) | 2021
In her new collection of mixed media works, Monica Curiel continues to explore the connection between materiality and movement. Using humble construction materials, Curiel creates each piece through a visceral process that seeks to push the boundaries of painting into a sculptural space — mimicking the grouting techniques that she learned at an early age while assisting her father on job sites. Seemingly at odds with what is typically thought of as Latin art, "Black Collection" draws on inspiration found in the built environment and her surroundings to add layers of meaning into her work, which is fundamentally spatial in nature.
DIMENSIONS
18 x 14 x 1.5 inches
CARE INSTRUCTIONS
Artist recommends, depending on the work and how textured it is, using a compressed air duster can with a spray nozzle. If dusting off a flat painting with no plaster on it, you may use a wax cloth and gently rub off any excess dust.

Although each work is created with the intention to last, natural elements and time can change the pigmentation of a work. Works on this site are made to be hung indoors.
It is not recommended to place any work outside or in direct sunlight. The sun may damage artwork, it can lighten a color several tones or in extreme temperatures, a wooden panel can warp.
AUTHENTICATION
Signed by artist.
The work comes with a Certification of Authenticity signed by the Co-Founder of Tappan.
This artwork has sold out
Follow Monica Curiel to get updates on their practice and upcoming exhibitions
Be in the Know About Artwork Launches & Artist News