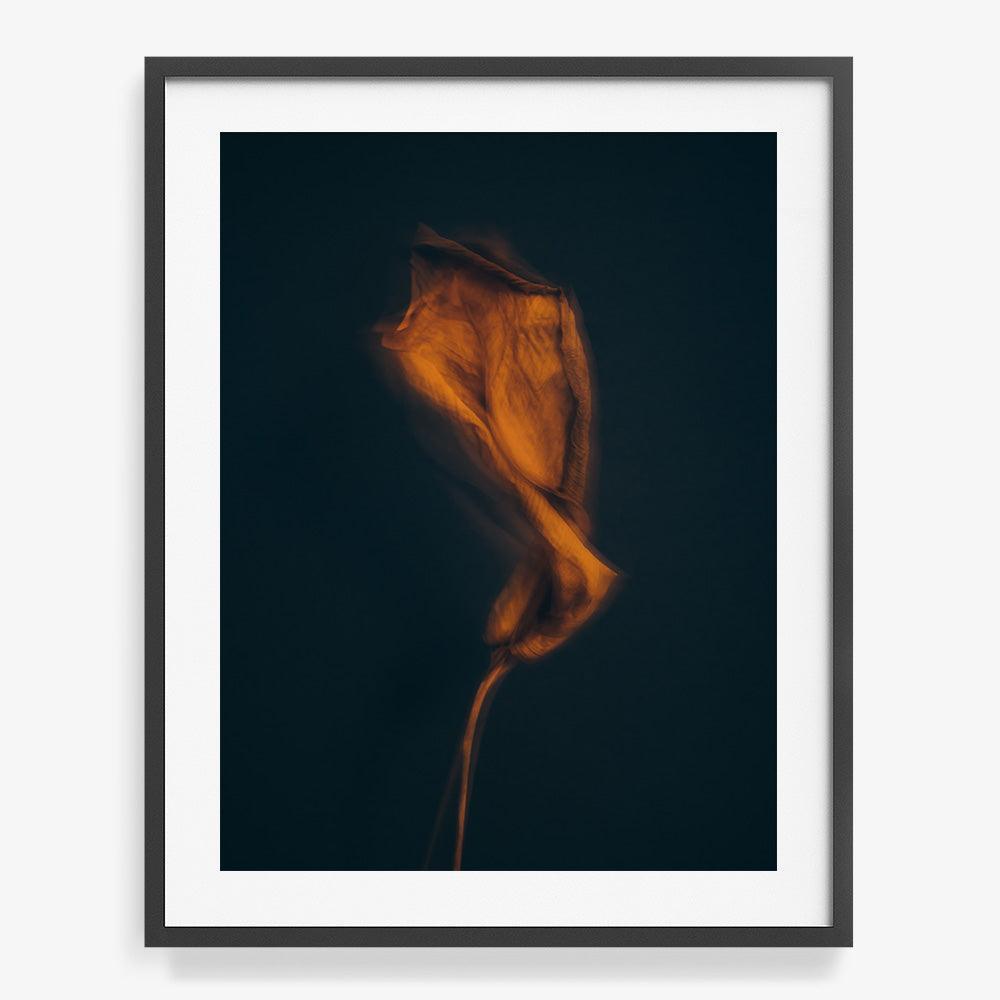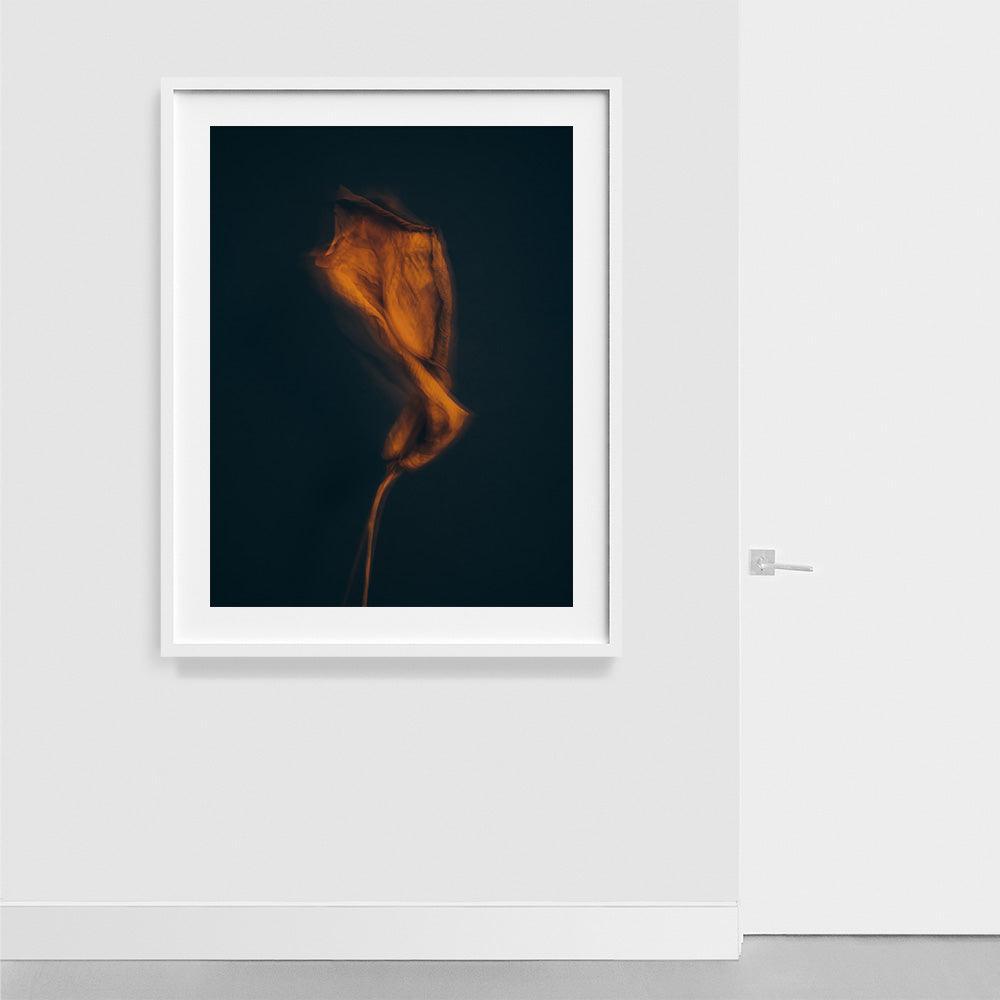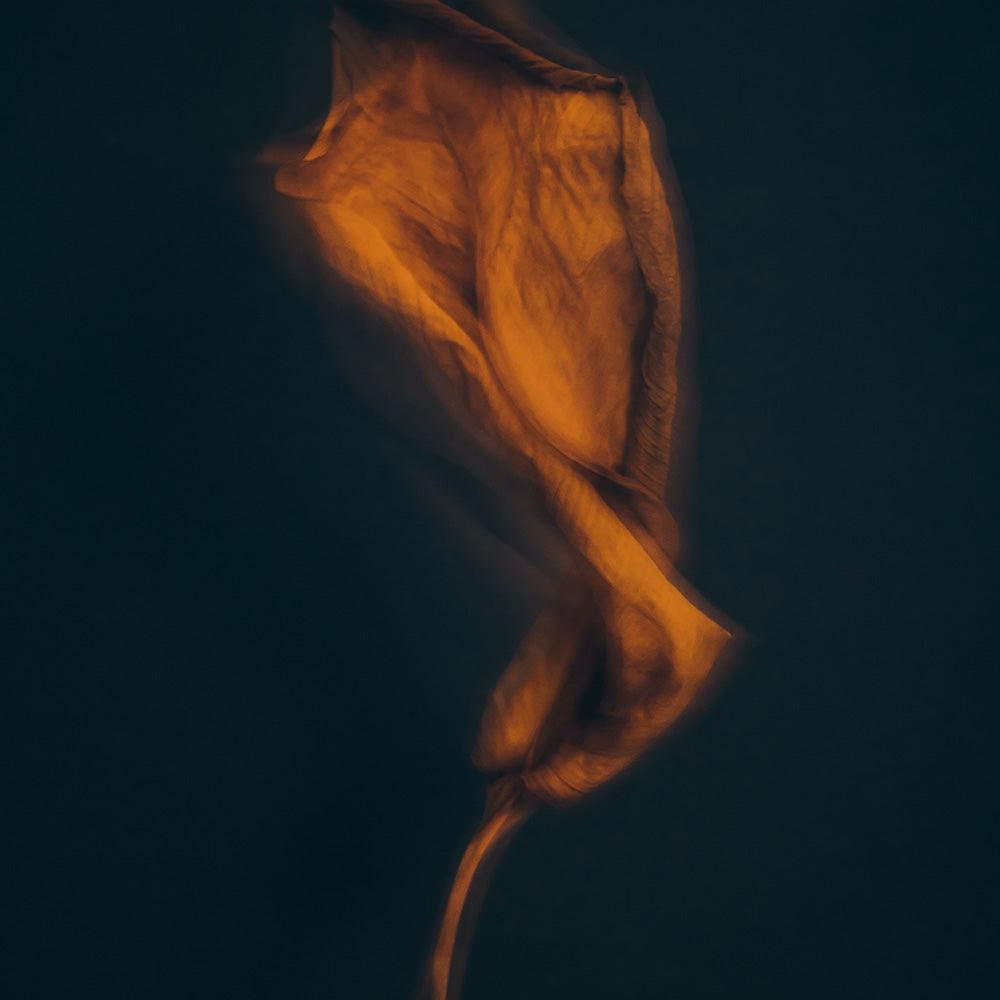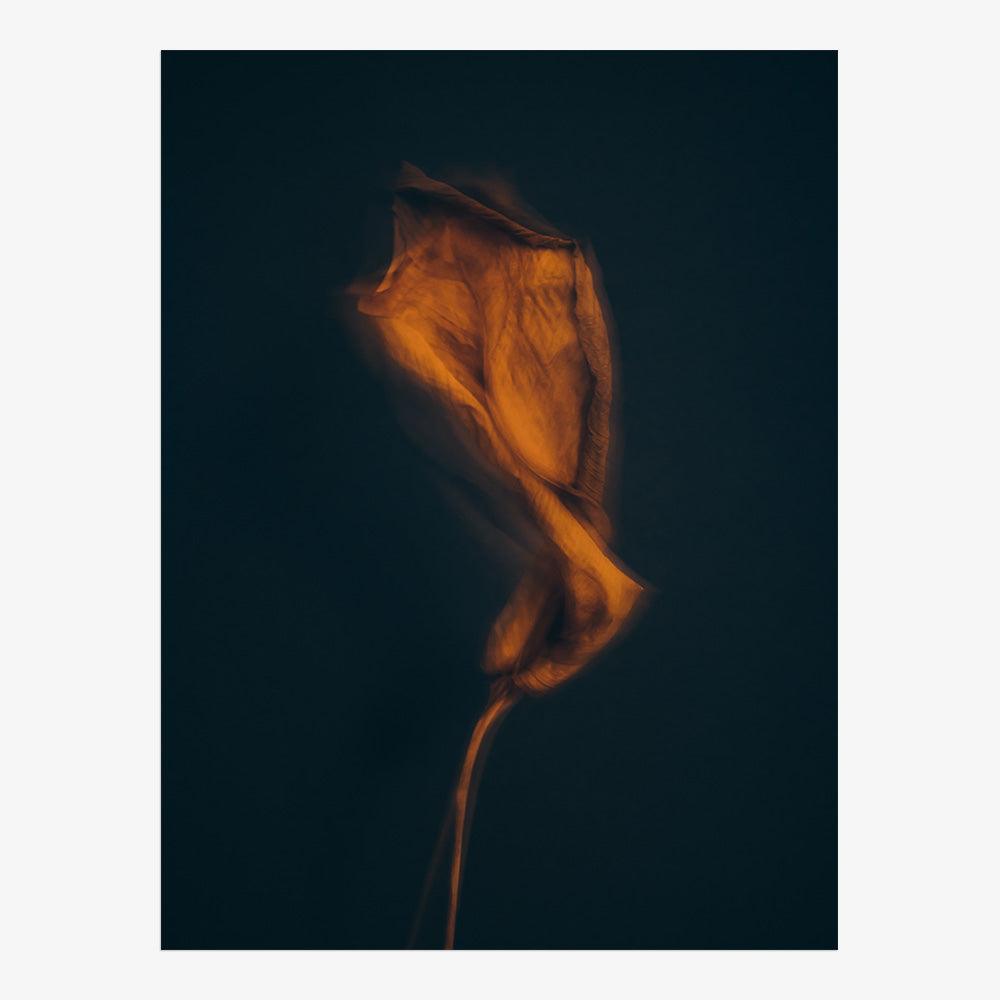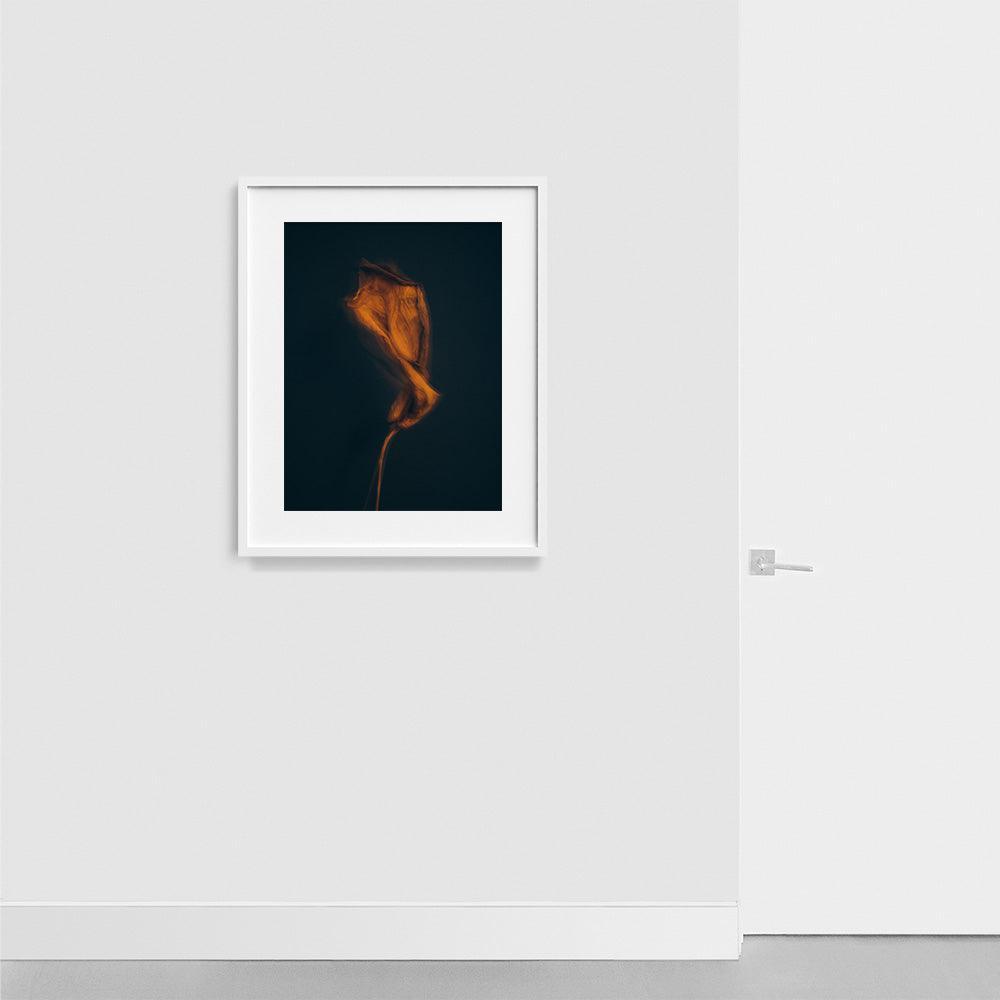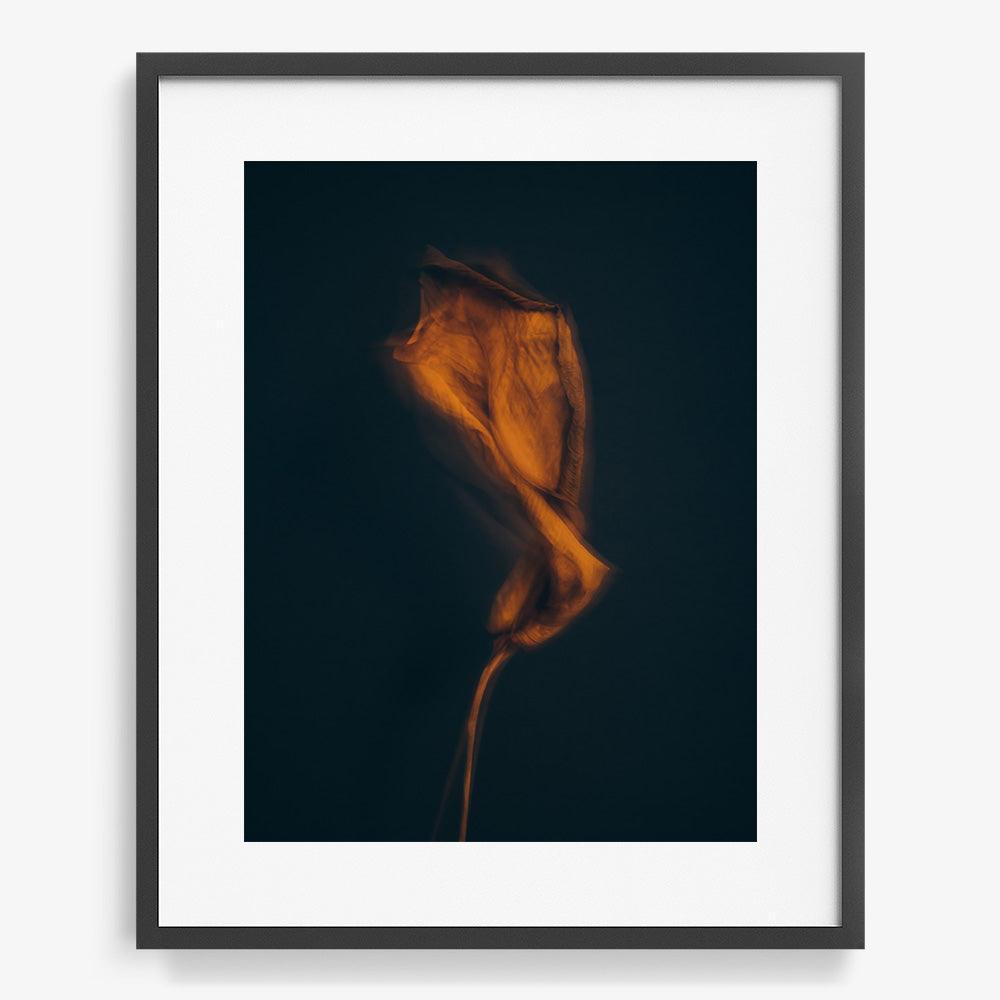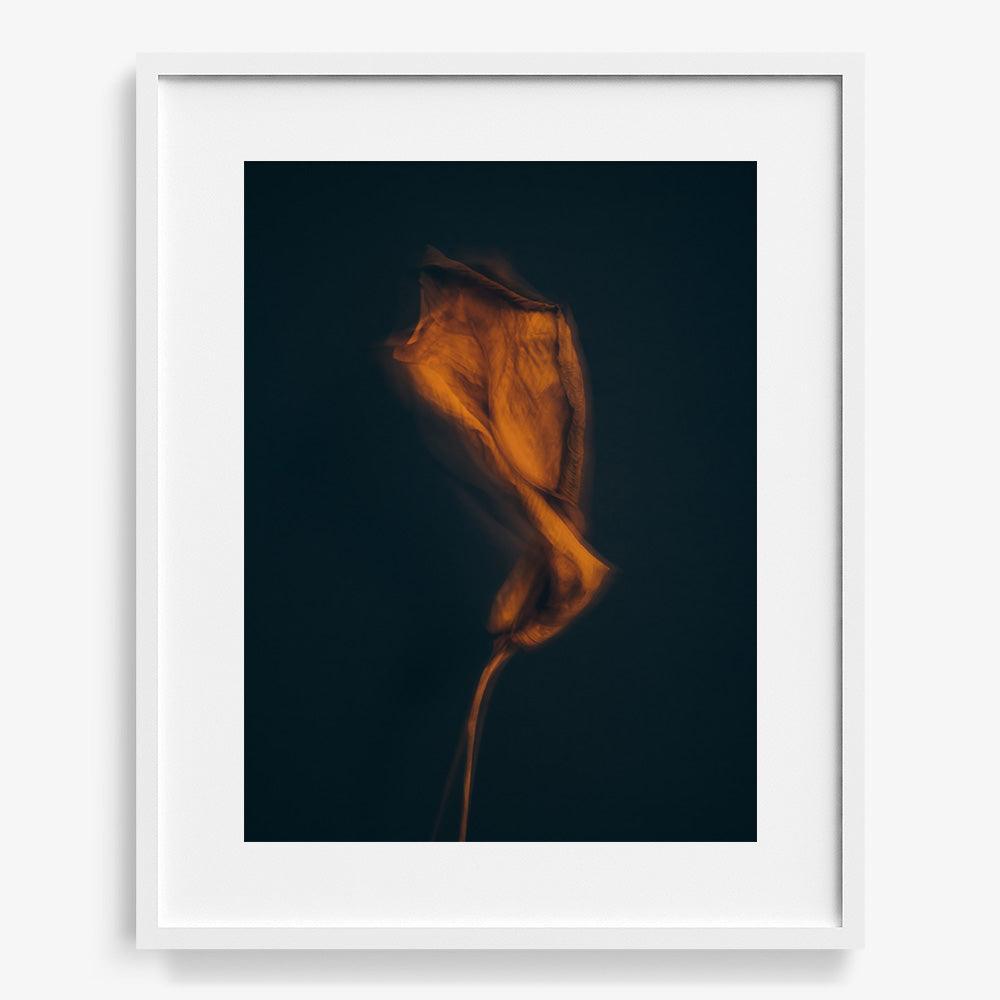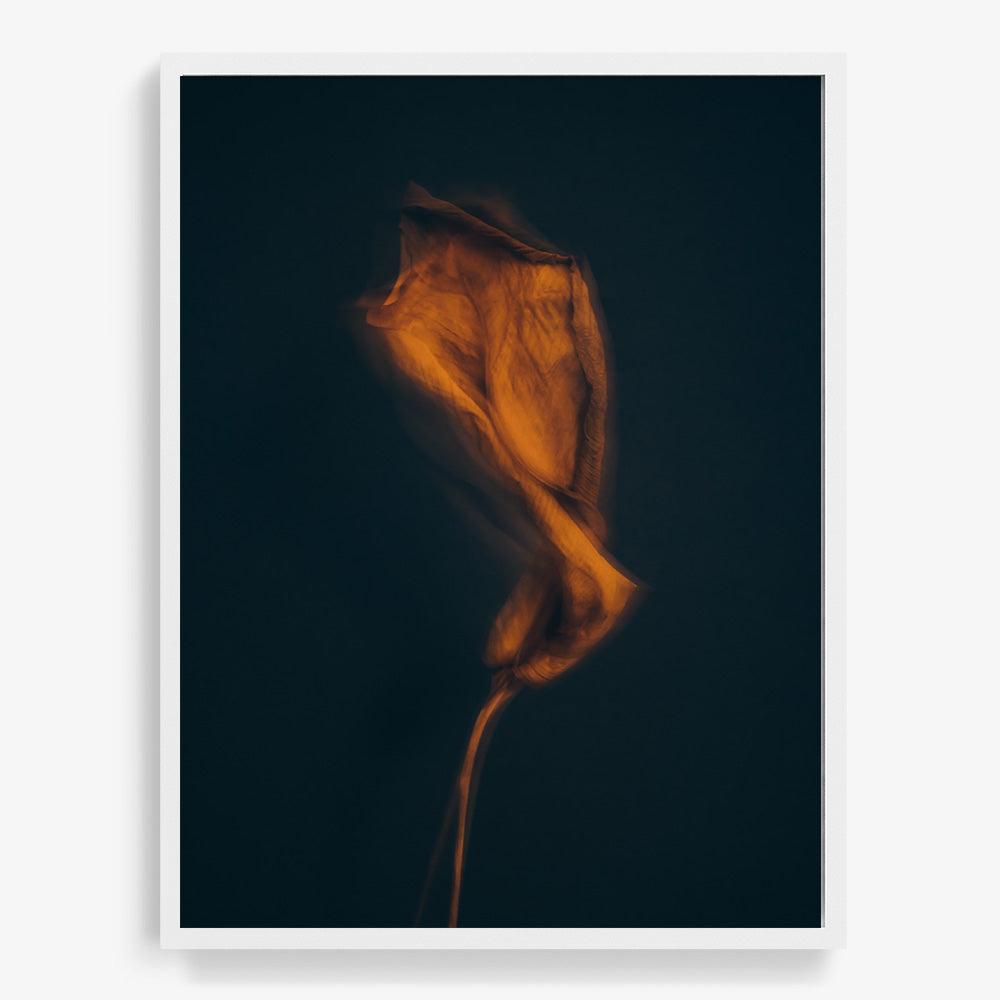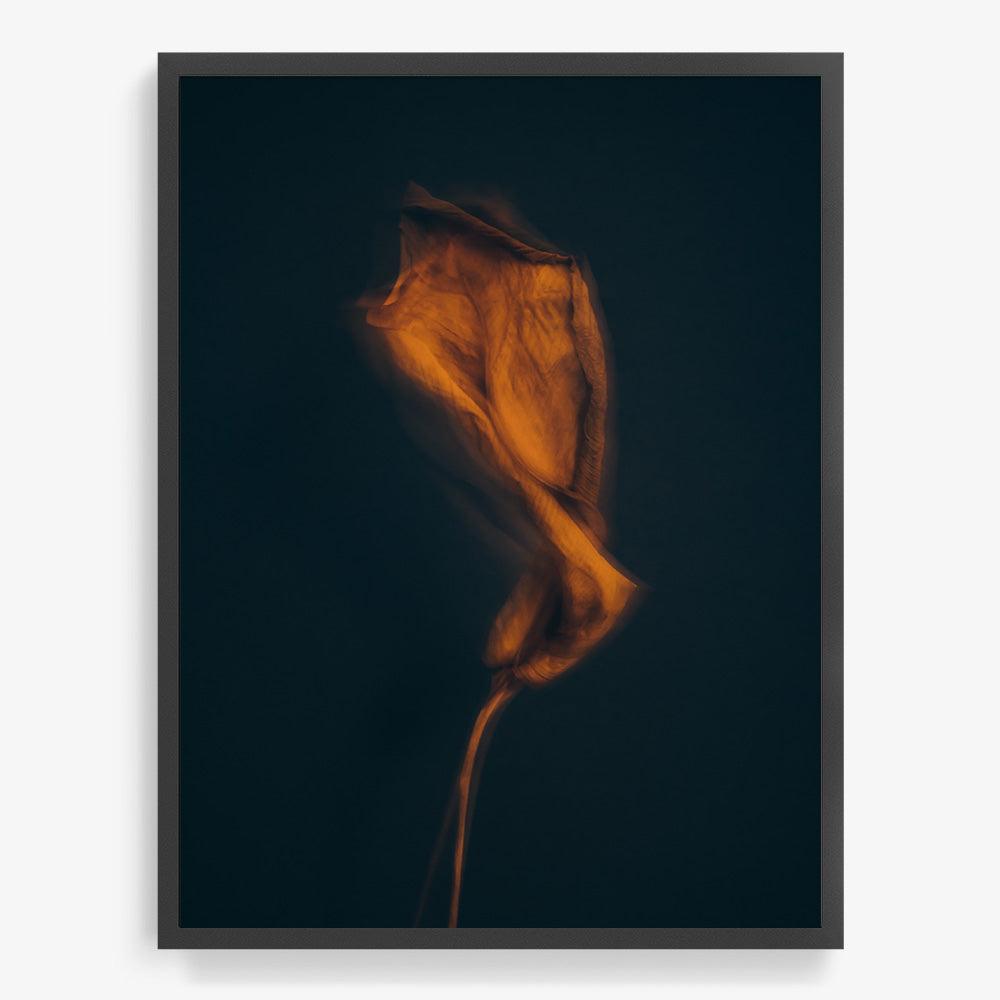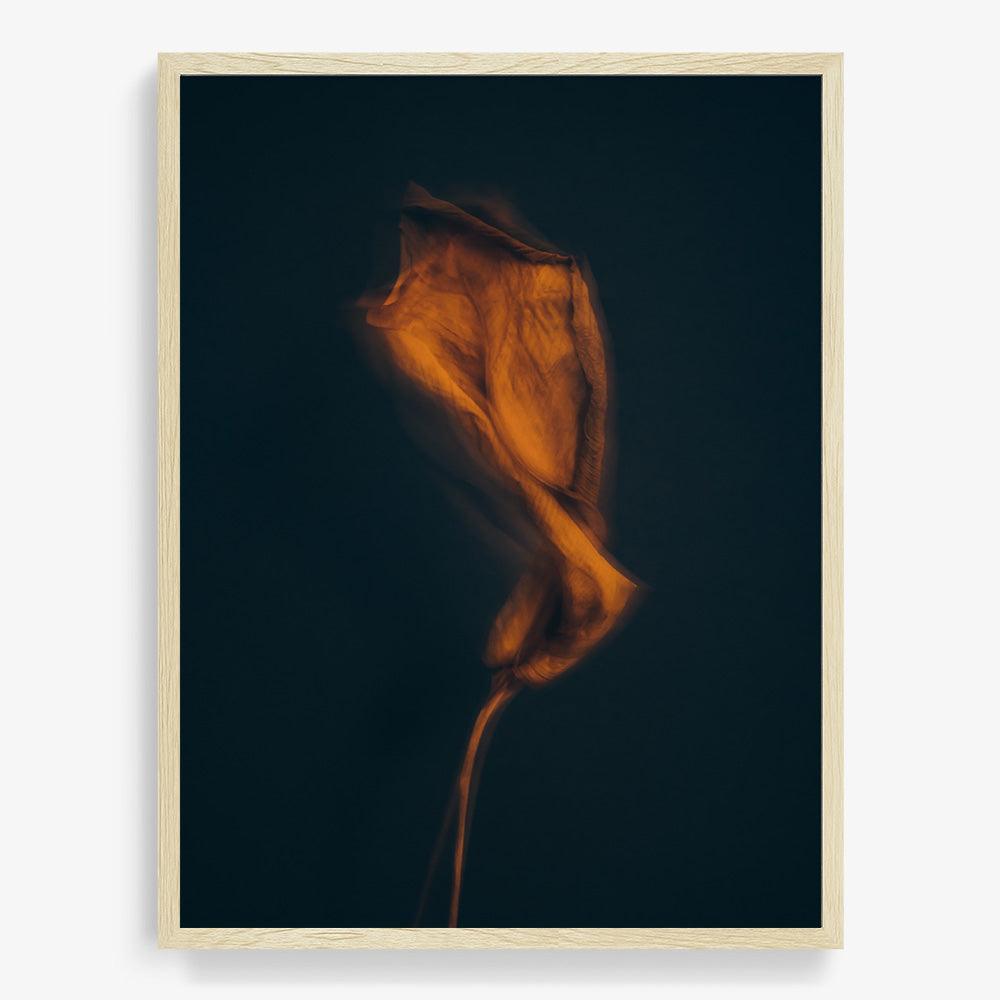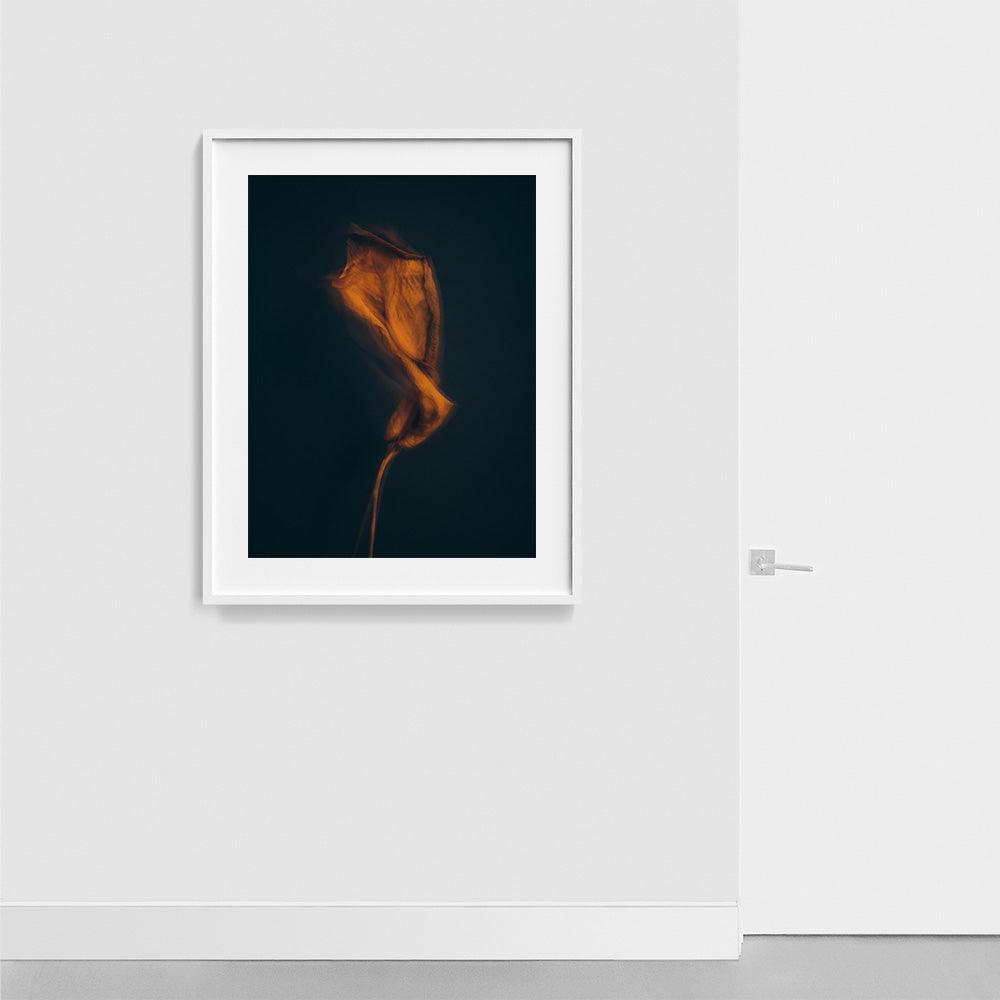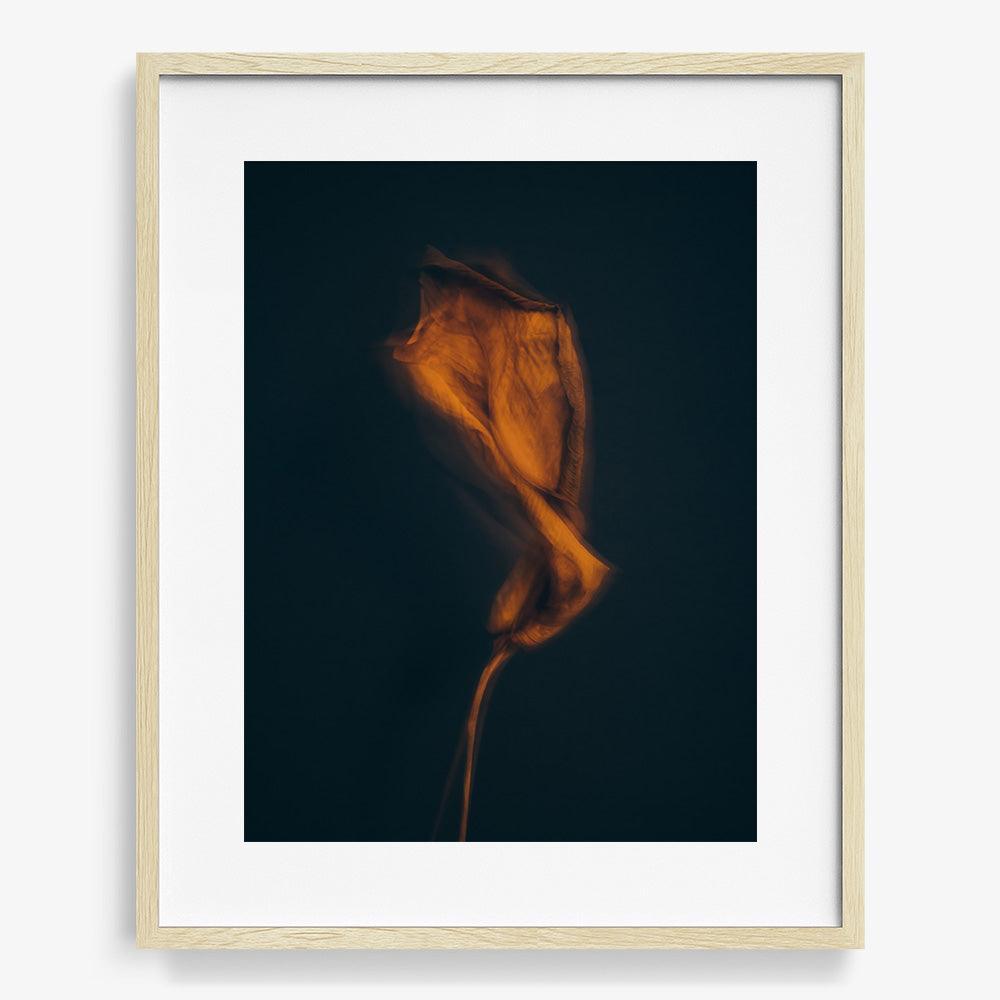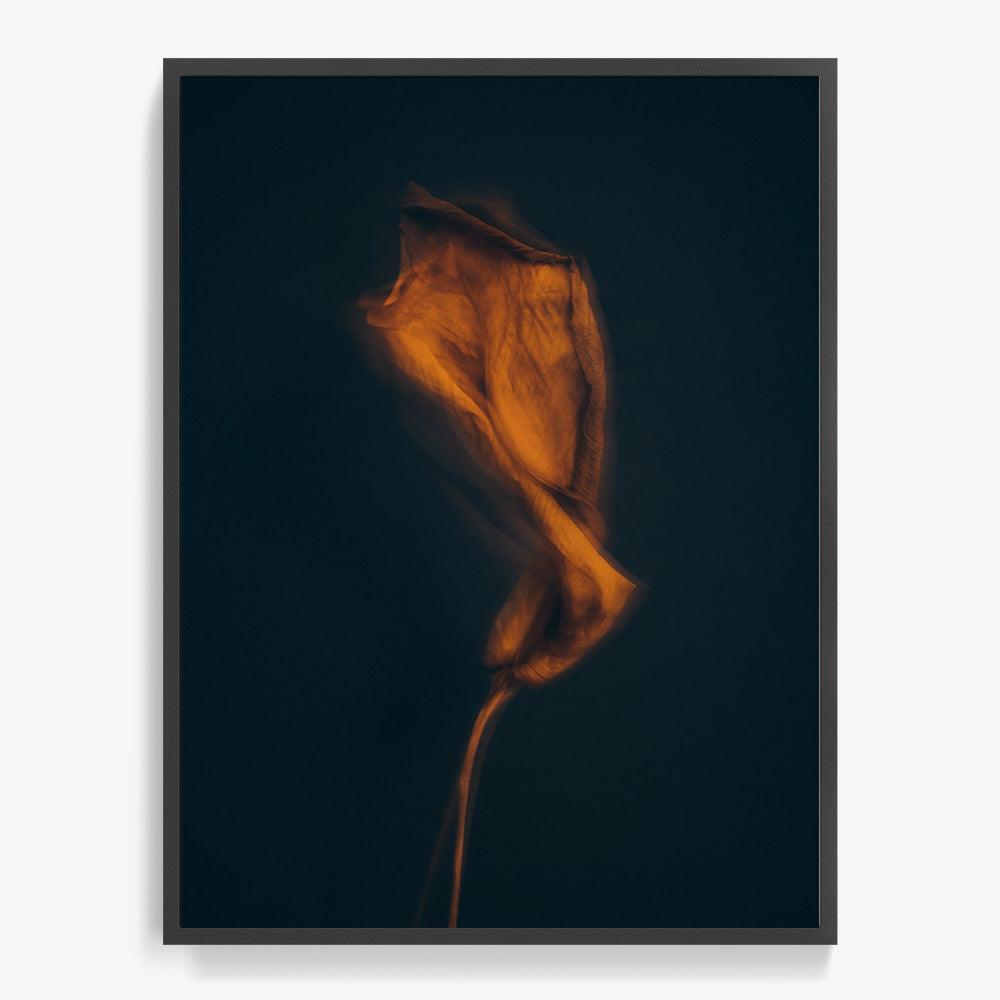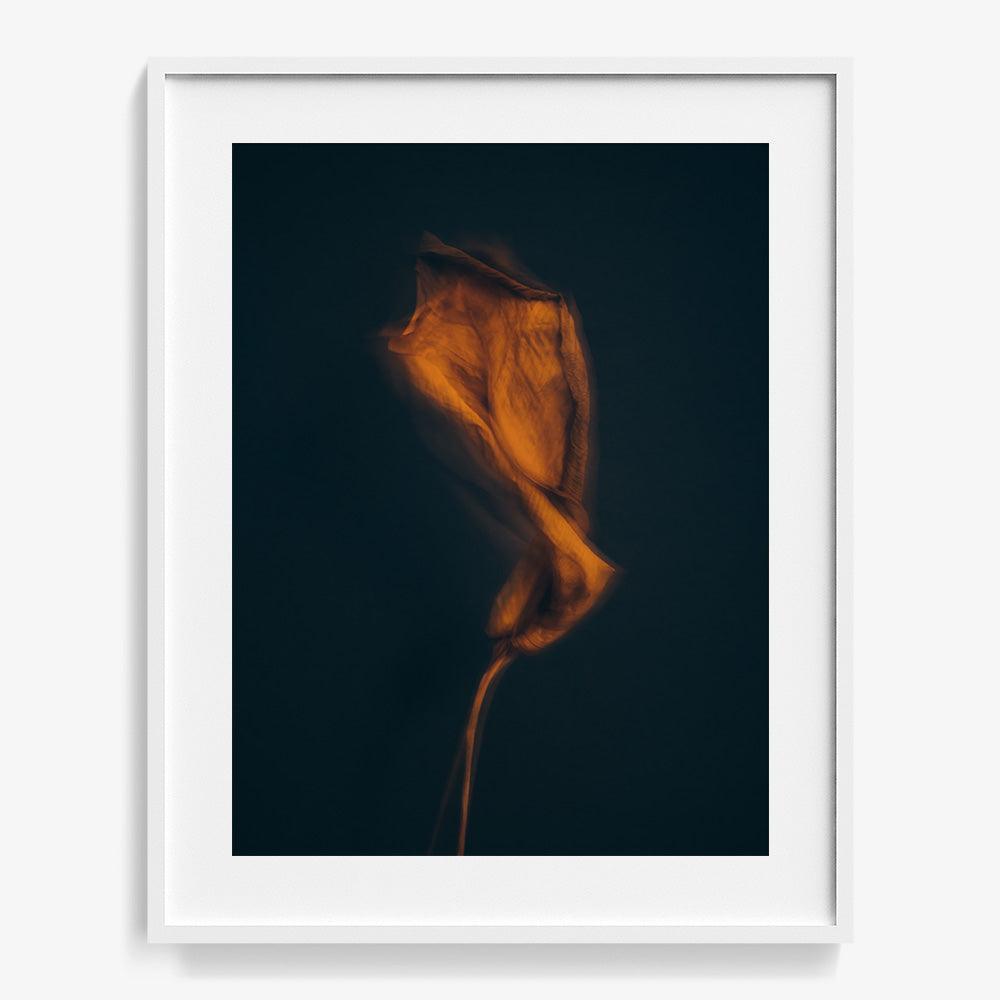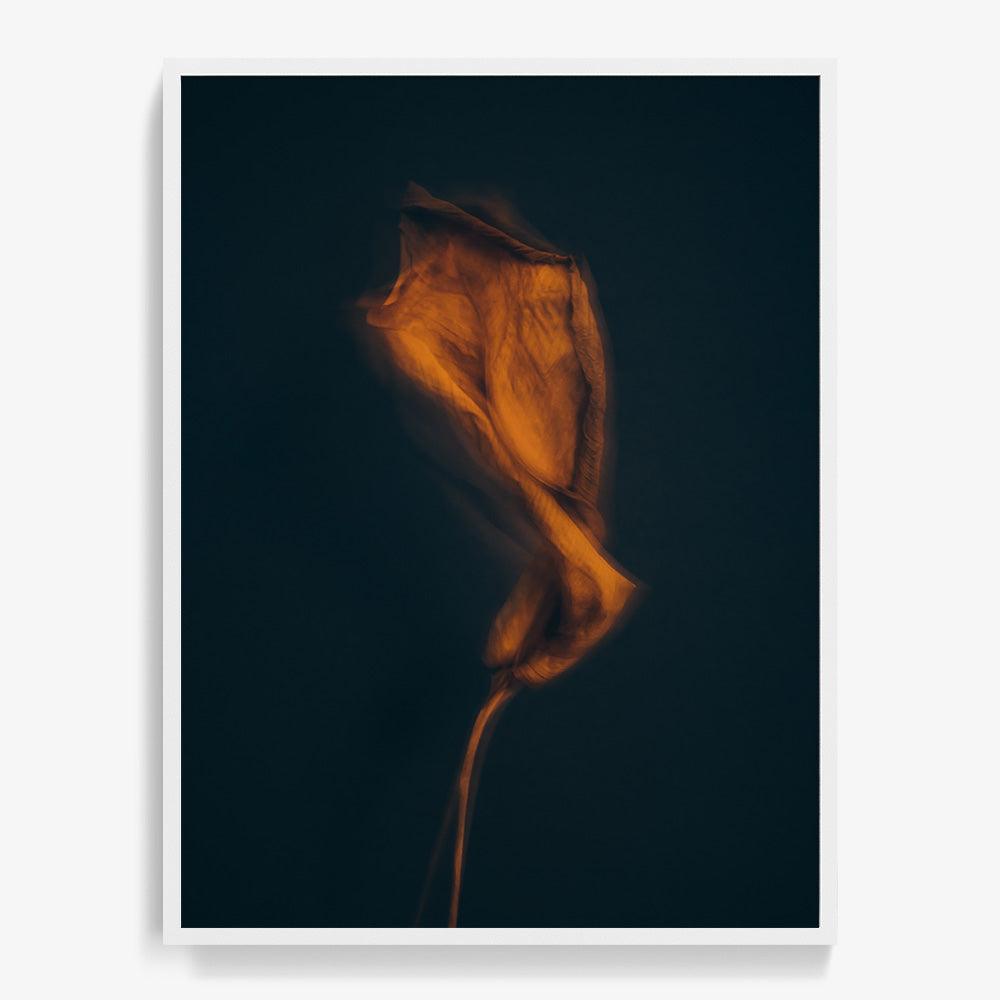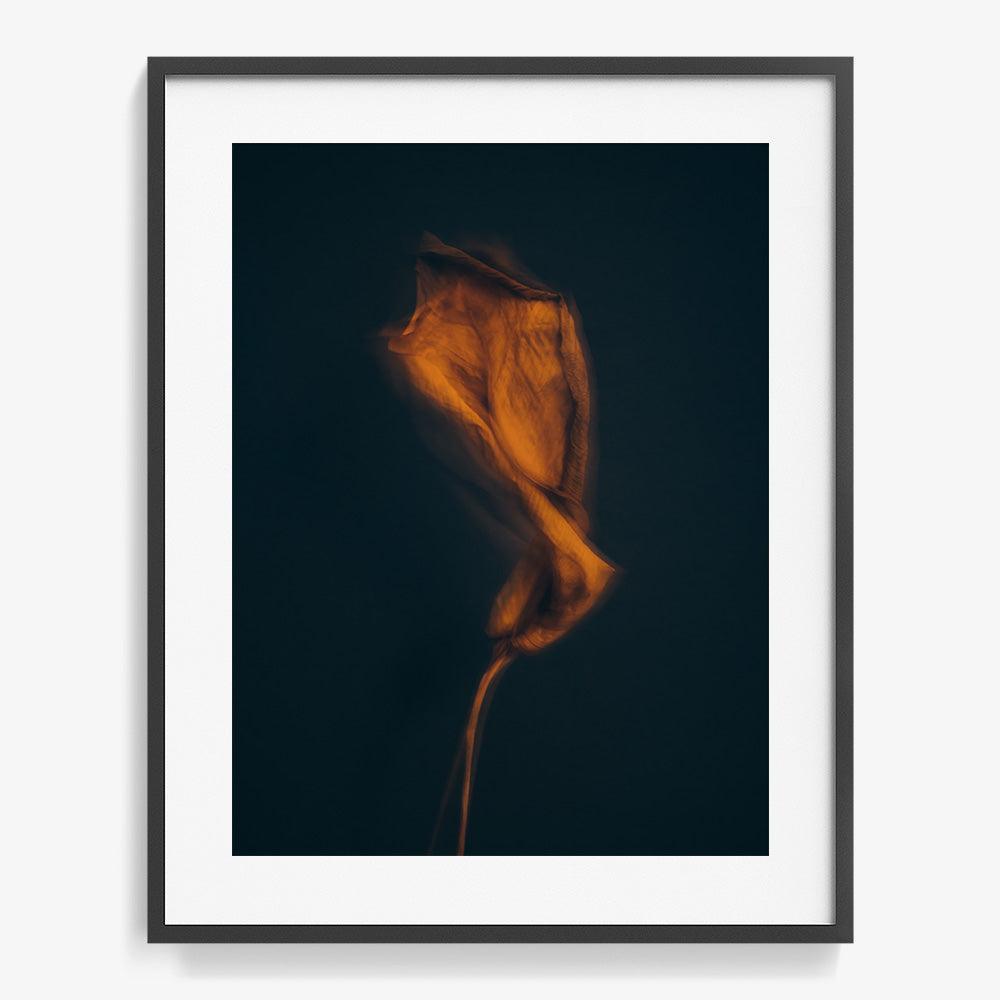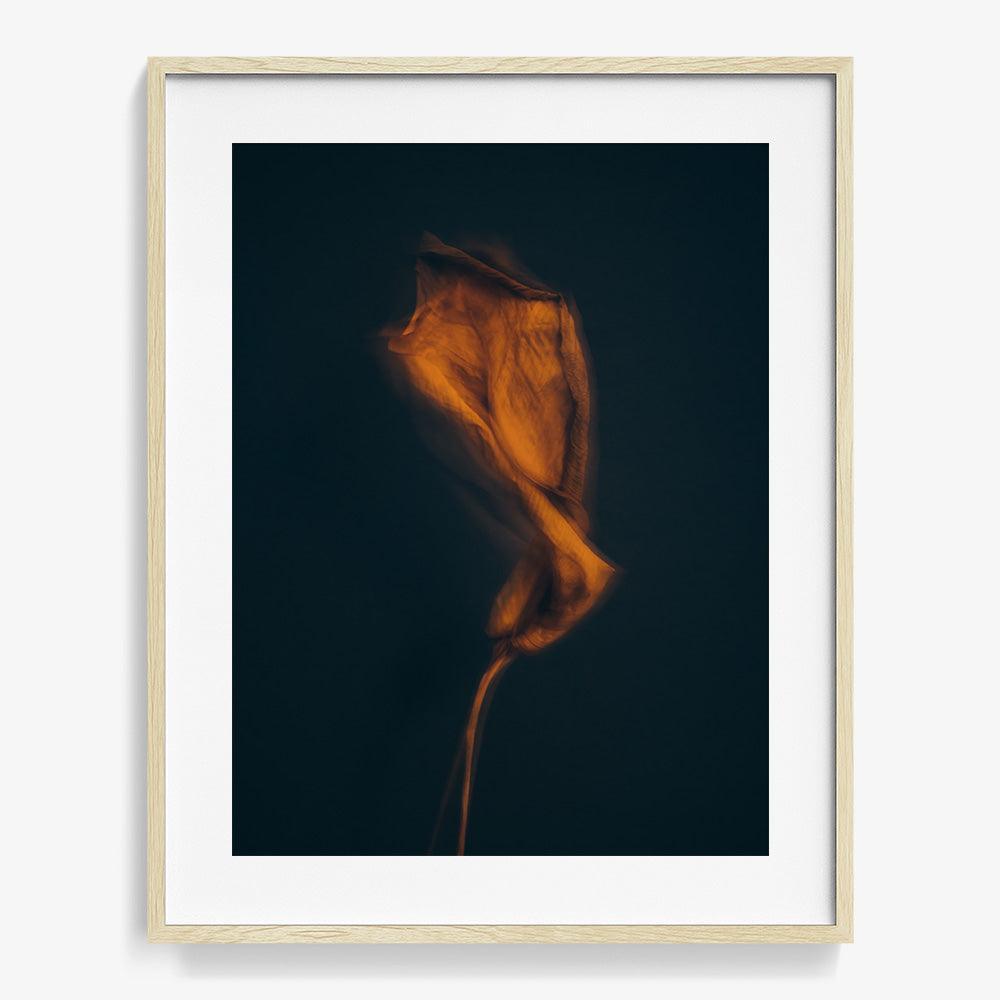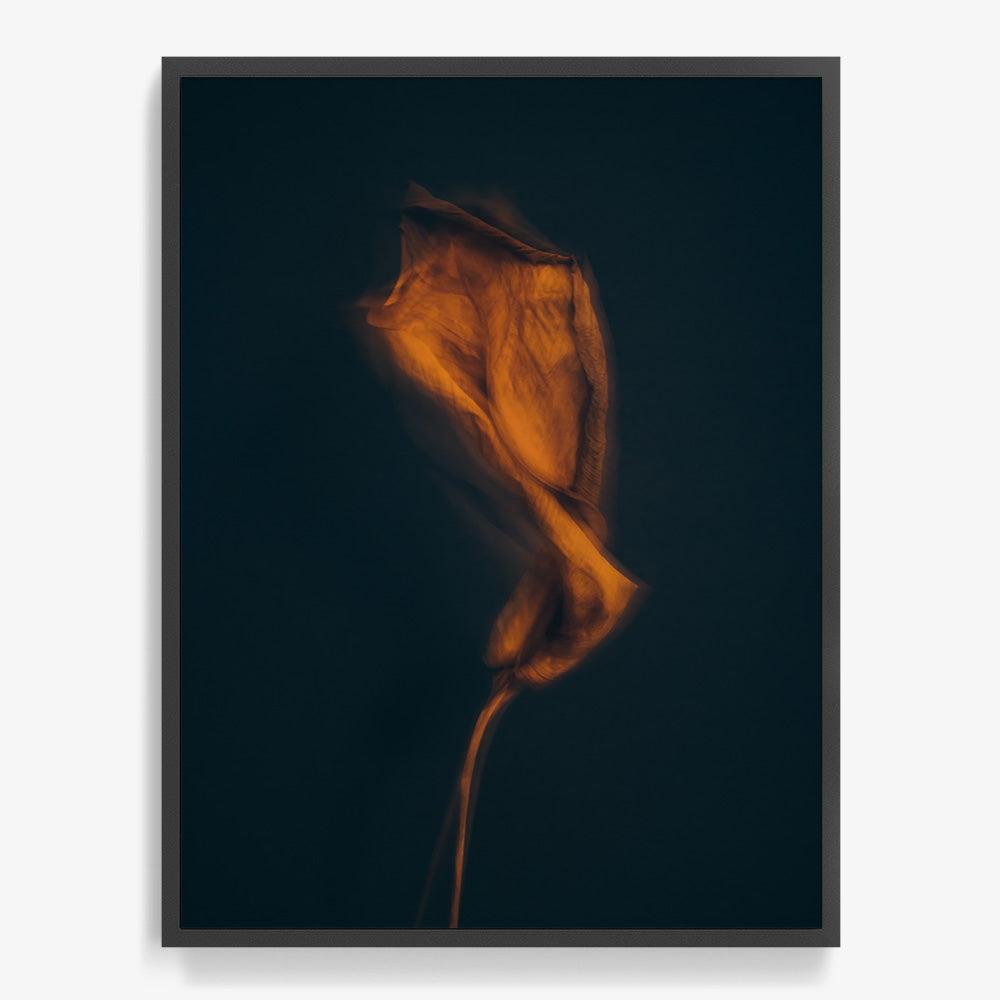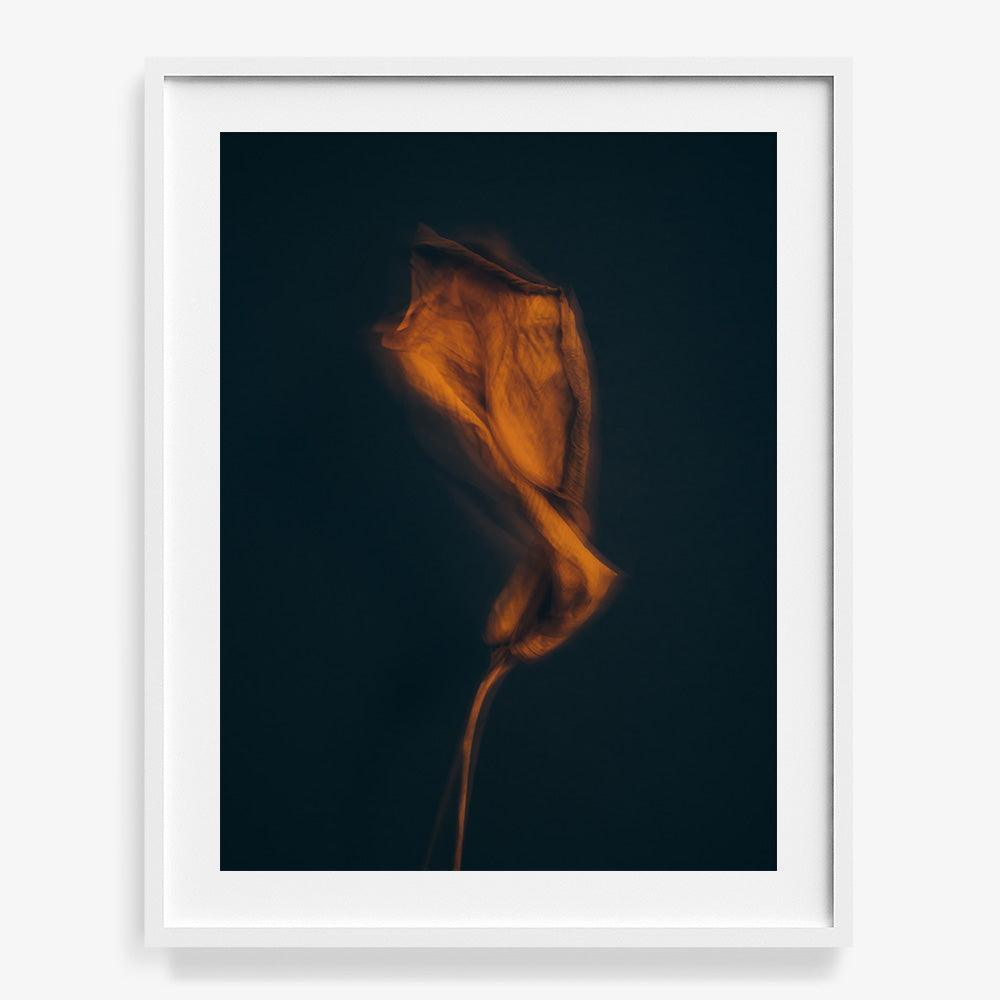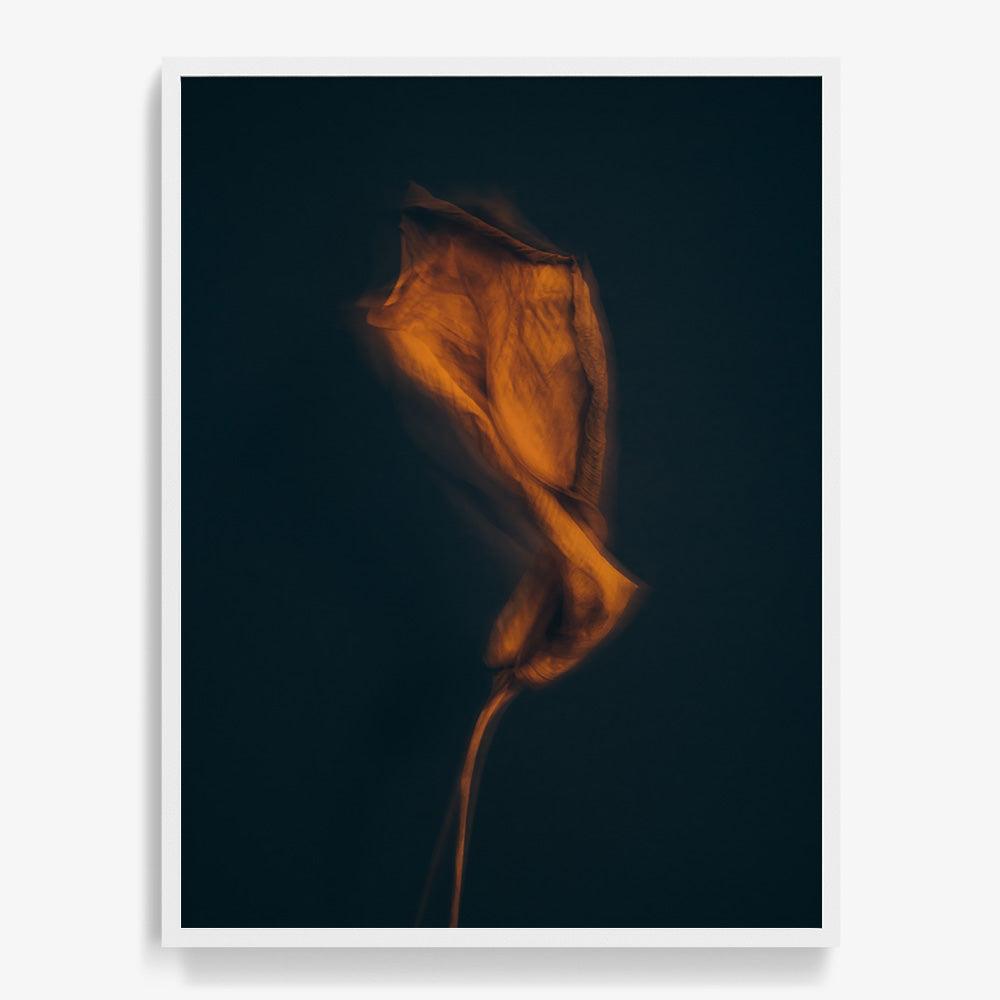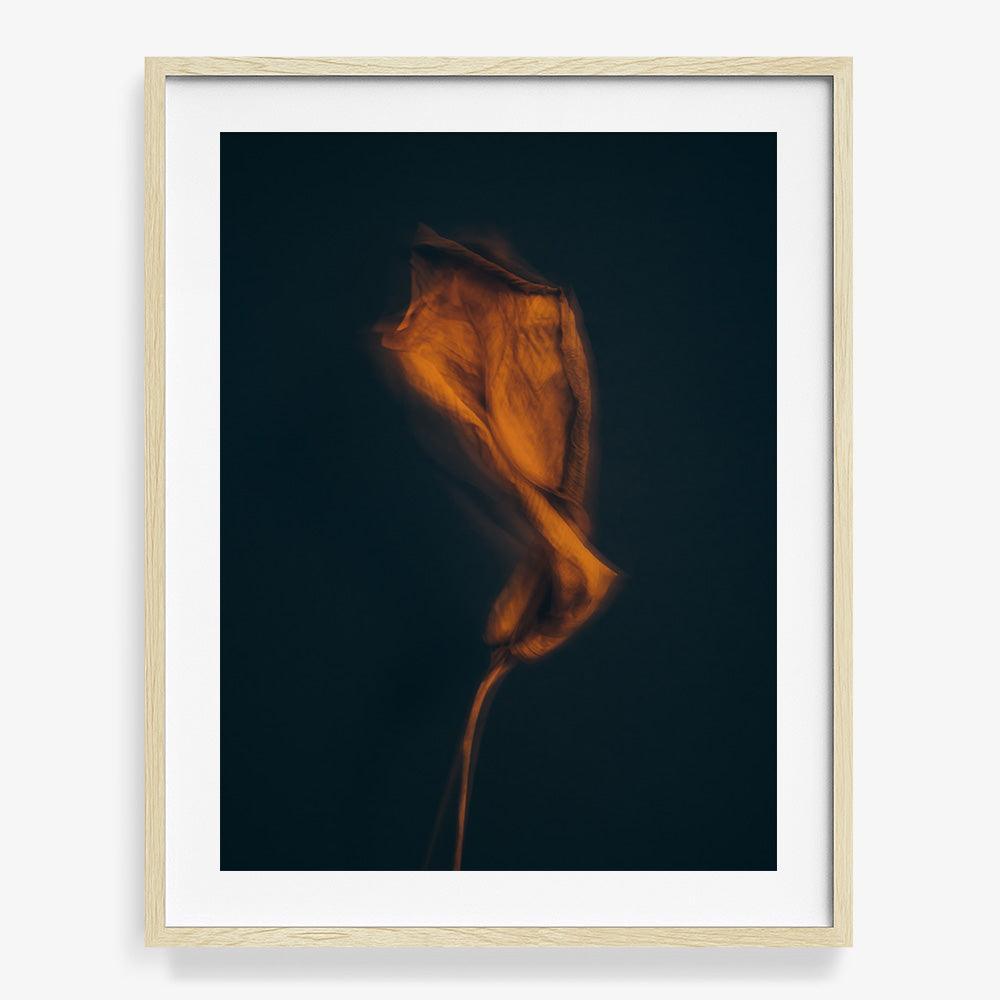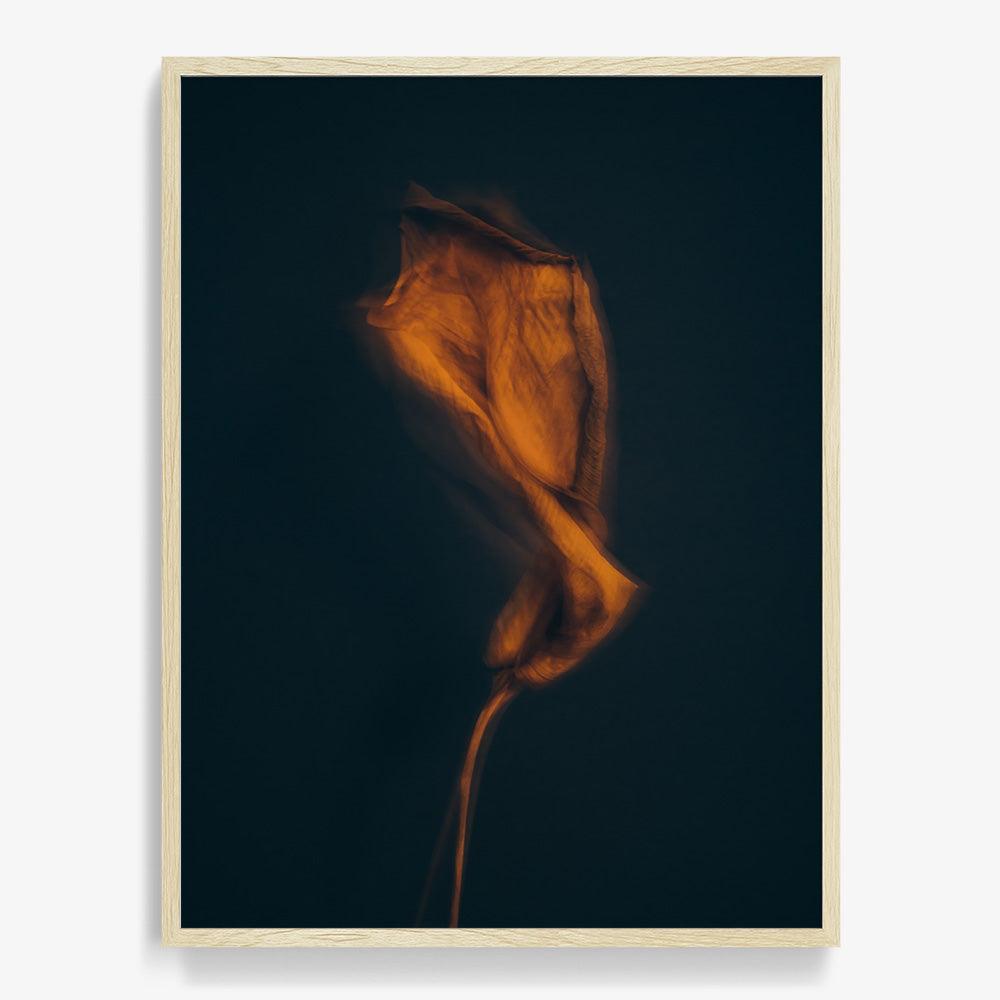 DESCRIPTION
Archival ink on museum-quality cotton rag paper | 2022
"Metamorphosis," the new series of photographs by Jan Prengel, deals with the limits of matter — how it dissolves, and what different forms and changes of existence are possible. Prengel asks viewers to contemplate existential questions like: Is there a kind of materiality in the universe that cannot be perceived with our senses and the technical ways known to us? Is there a process of separation of body and soul after a living being dies? Where would this energy be after such a process? The series comprises photographed objects —  withered parts of plants that usually appear lifeless. But by changing their shape, they have gained a whole new aesthetic and shine in the warm light like blazing flames. Energy seems to detach from the matter and transmit itself into space.
DIMENSIONS
24 x 18 inches
32 x 24 inches
40 x 30 inches
FRAMED DIMENSIONS
24 x 18 inches
Matted: 31.5 x 25.5 x 2 inches
Full Bleed: 25.5 x 19.5 x 2 inches
32 x 24 inches
Matted: 40 x 32 x 2 inches
Full Bleed: 33.5 x 25.5 x 2 inches
40 x 30 inches
Matted: 48 x 38 x 2 inches
Full Bleed: 42 x 32 x 2 inches
AUTHENTICATION
The work comes with a Certification of Authenticity signed by the Co-Founder of Tappan
"I try to create a composition where your eyes come to rest, a composition which 'feels' right."
-Jan Prengel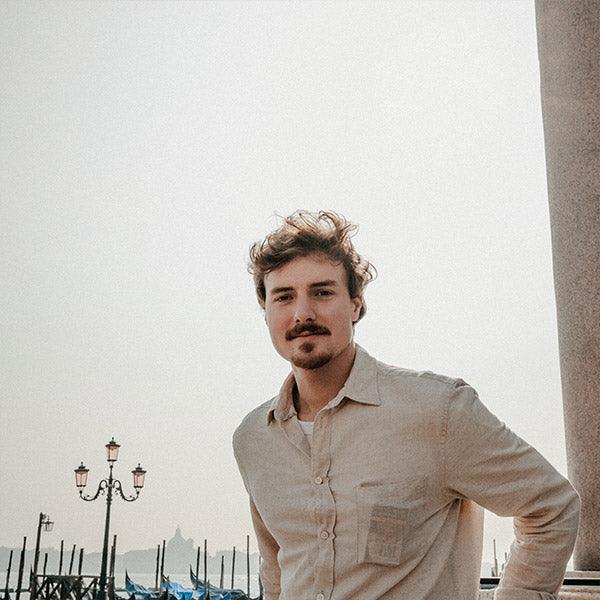 About the Artist
Jan Prengel
Jan Prengel's photography practice includes elegant architectural photographs and haunting floral still lifes. His work has been featured in Architectural Digest , Design You Trust, SFGATE, Aesthetica Magazine, and Condé Nast Traveler.
In the Studio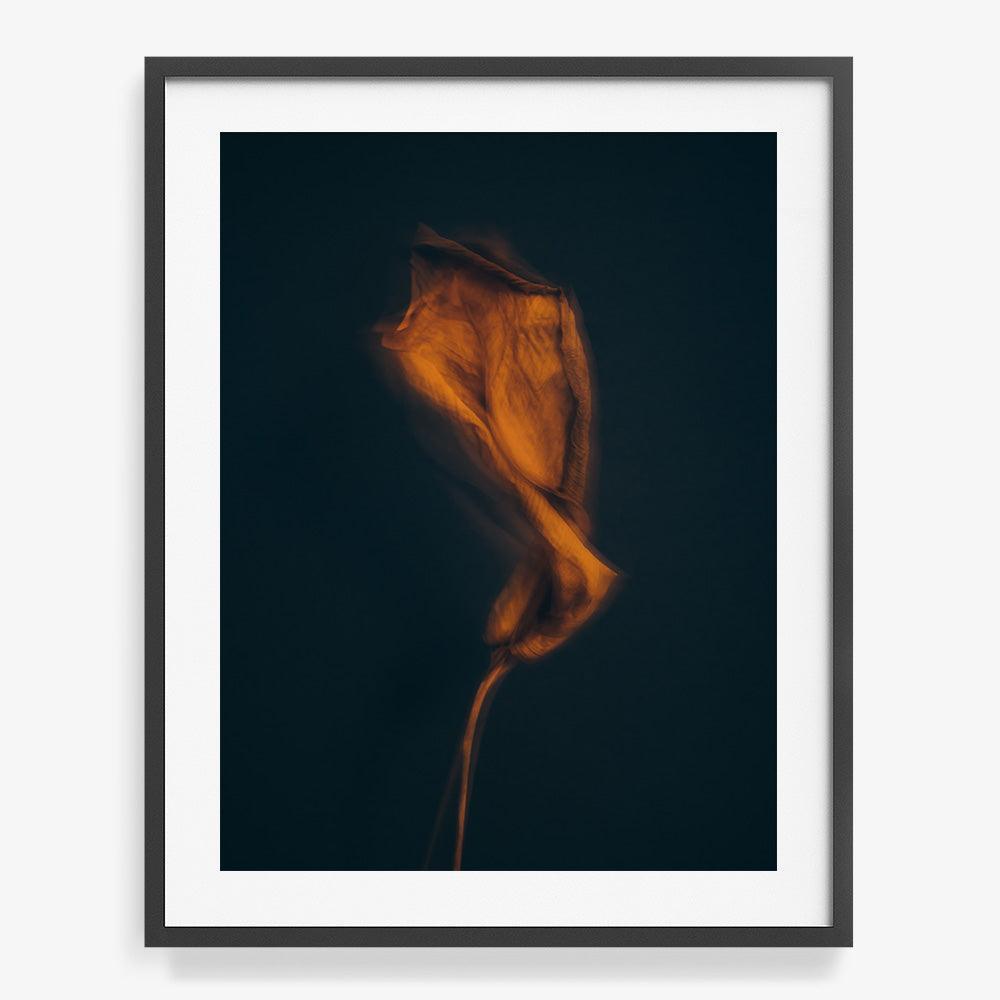 Choose options