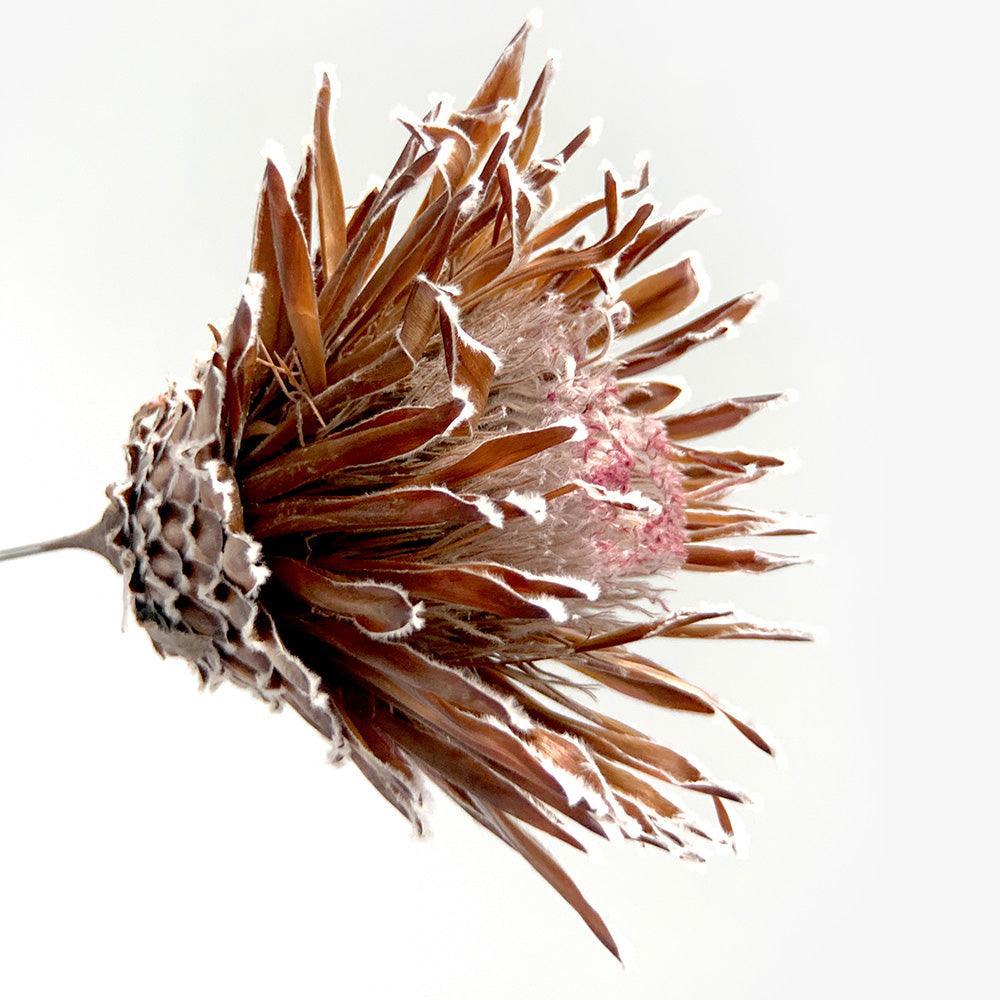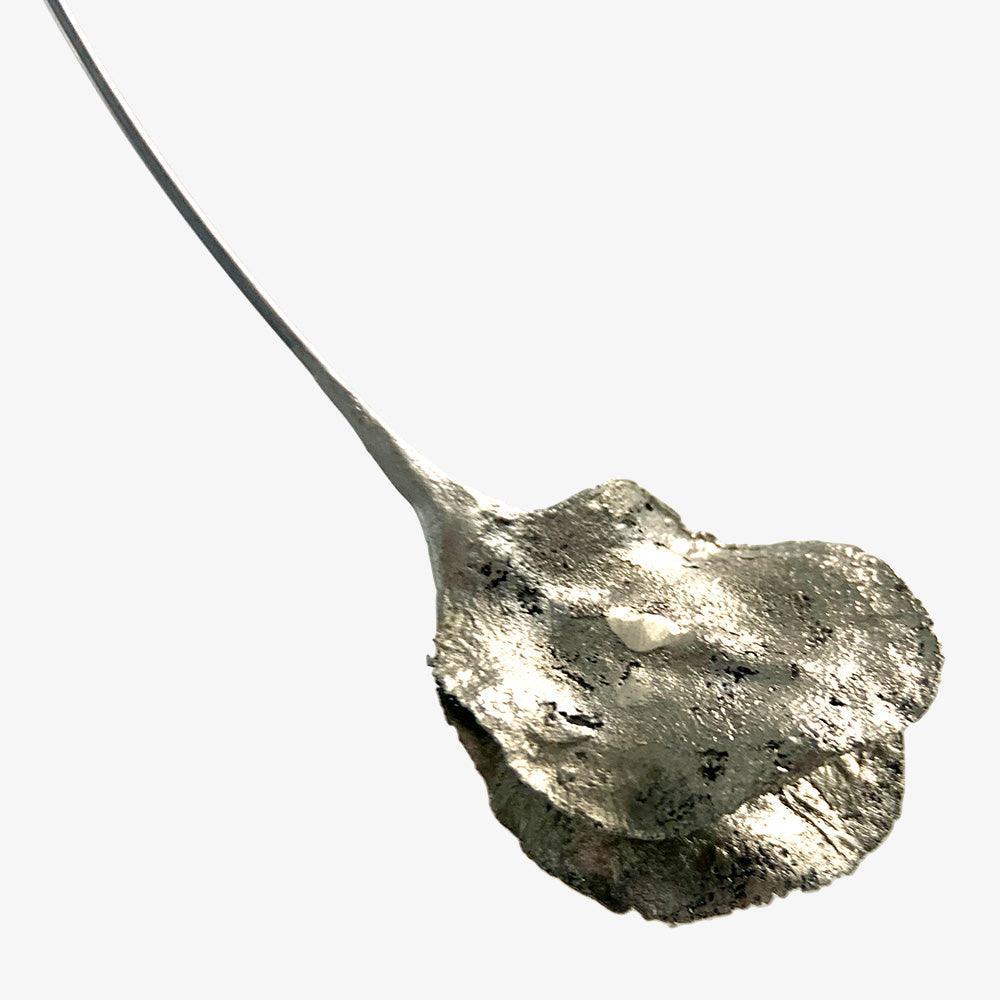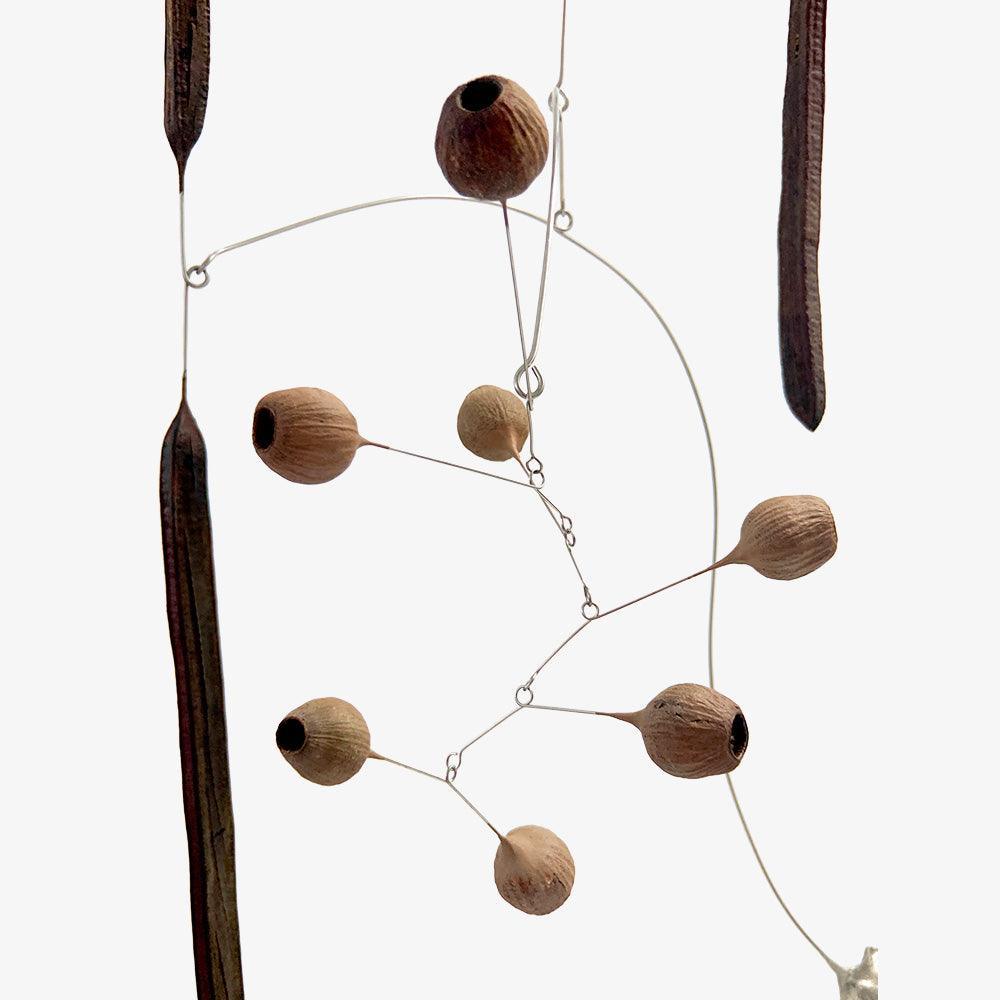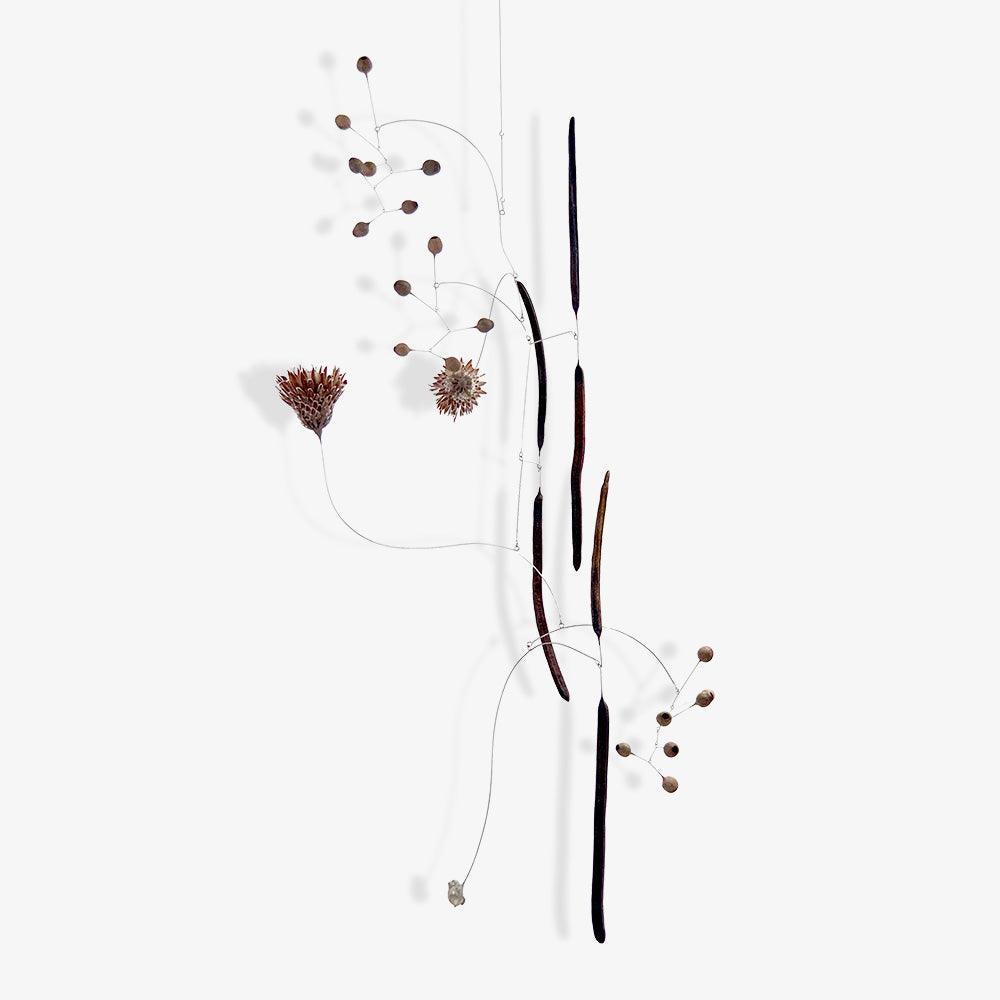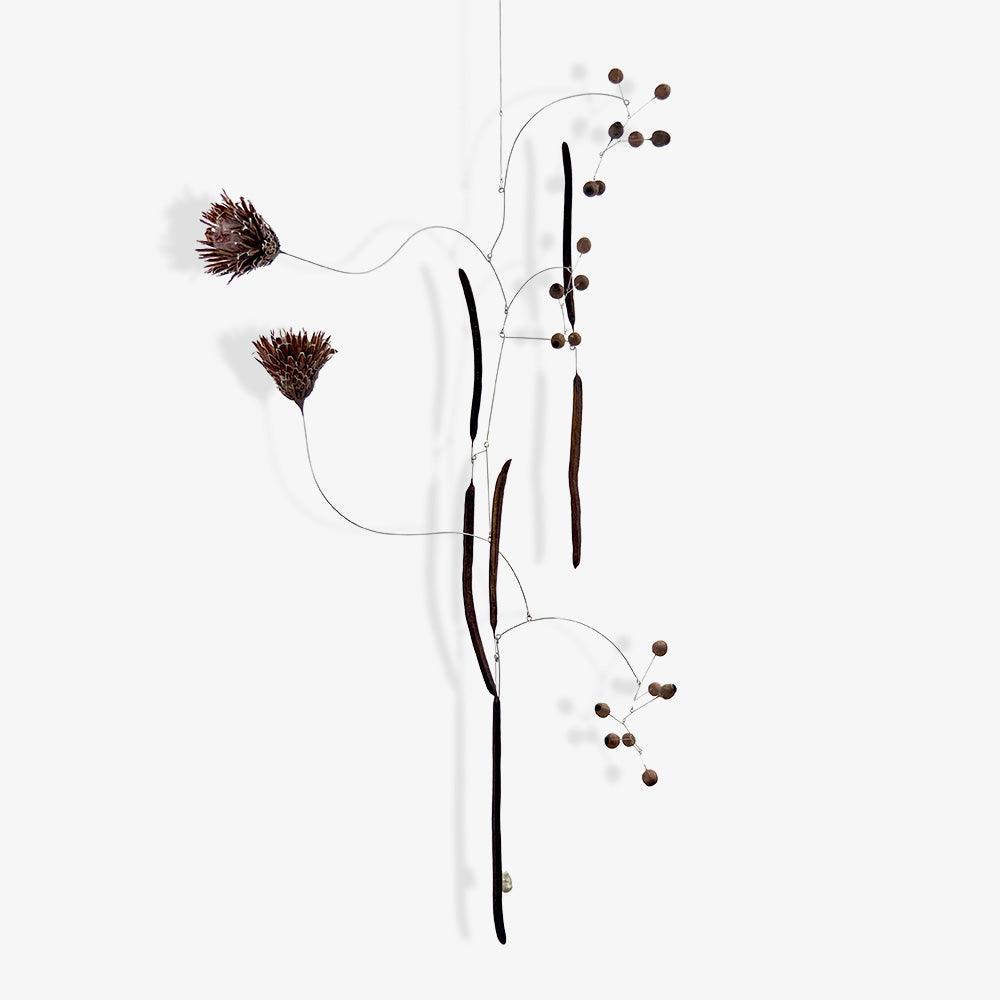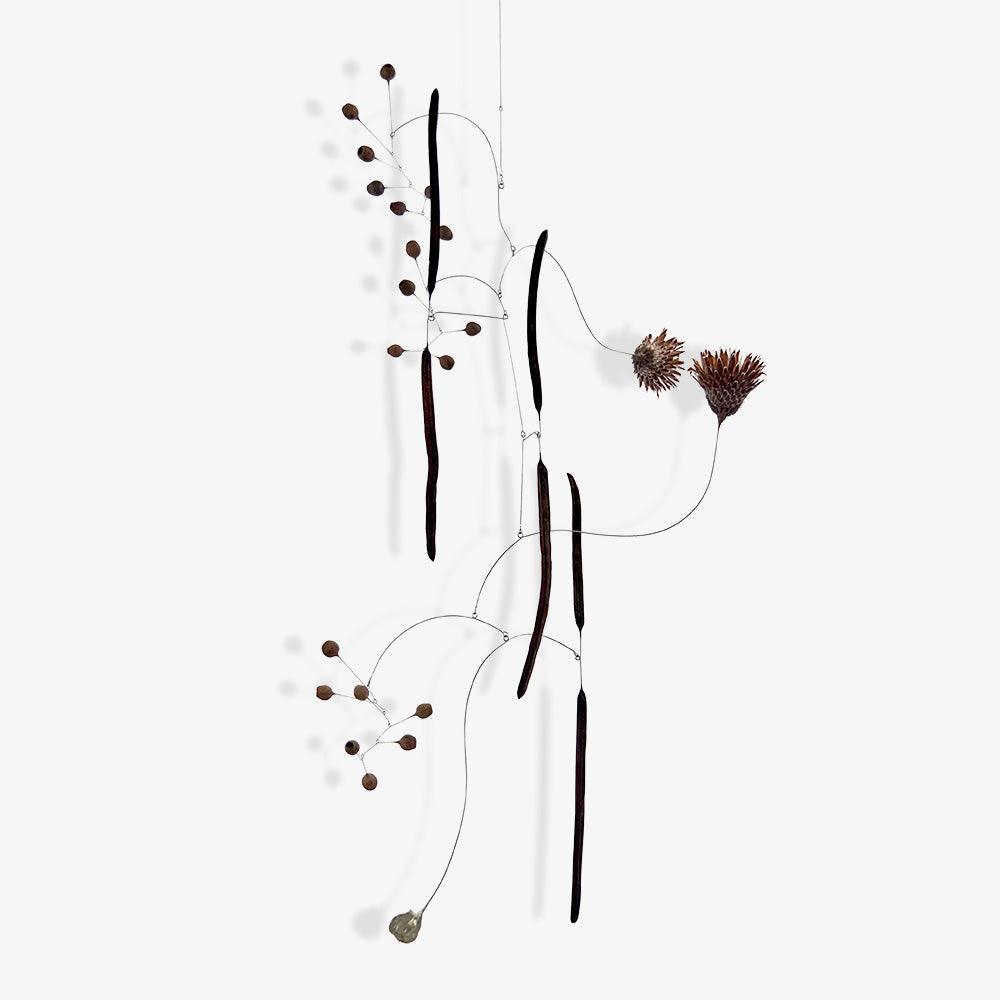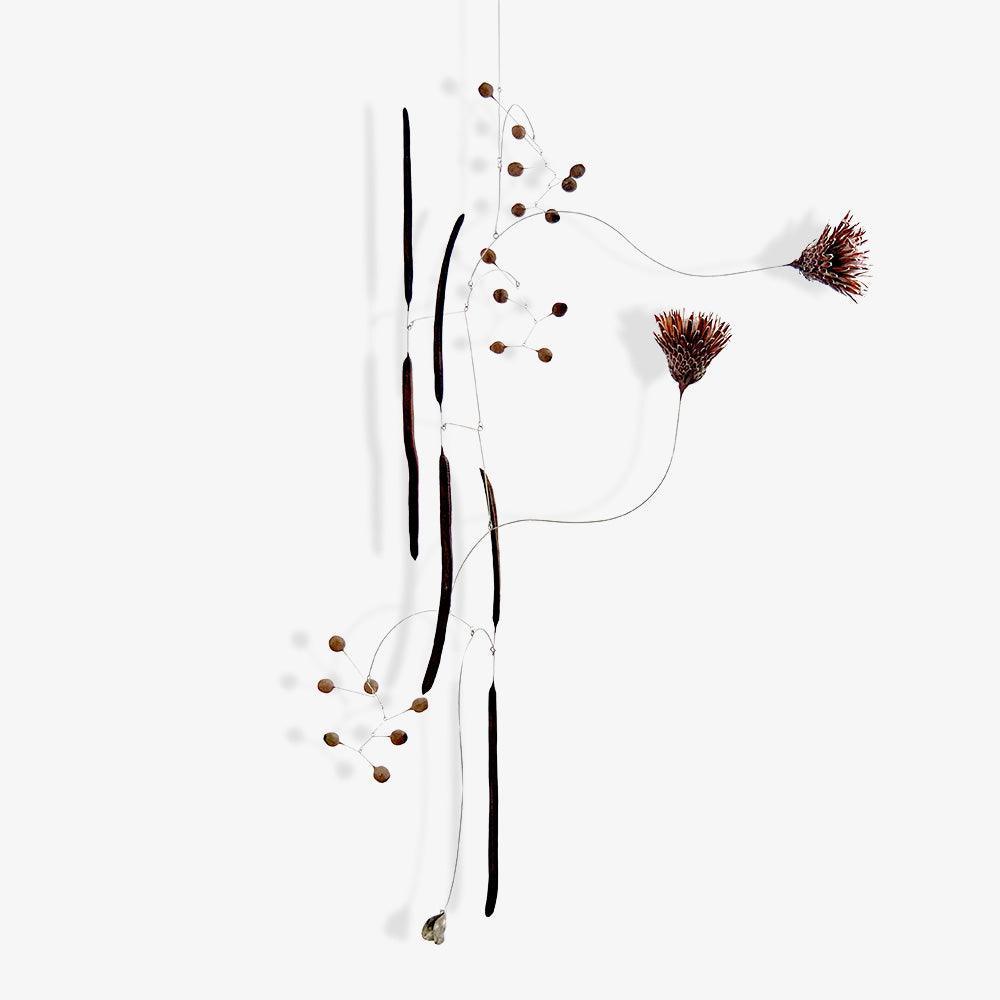 DESCRIPTION
White bronze, stainless steel, Eucalyptus, Protea, Gold Medallion seed pods | 2023
Serpsâtes is a series of pendant mobiles that when hung together create a suspended garden of fallen, dried seed pods from their native areas. Stainless steel rods joined with bonding components build kinetic pendants, transforming what is essentially nature's trash into a piece of meditative contemplation. The viewer is encouraged to take a step towards understanding that living in harmony with the natural world is the only way forward. Humans rely on nature's "services" — clean air and water - far more than we rely on profit and technology. With biodiversity on the knife's edge, there is no more pressing issue than reshaping our relationship with the natural world.
DIMENSIONS
77 x 33 x 33 inches
AUTHENTICATION
The work comes with a Certification of Authenticity signed by the Co-Founder of Tappan.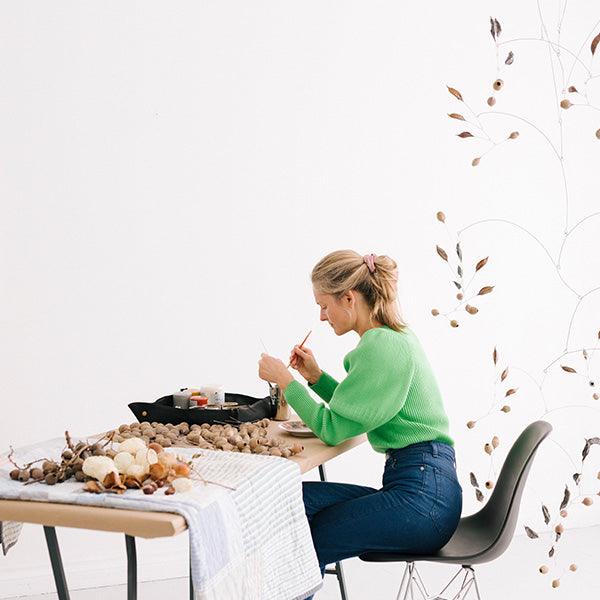 About the Artist
Karolina Maskiewicz
Karolina Maszkiewicz is a Polish-born American artist based in Los Angeles with a background in both fashion design and sculpture. Being a first-generation American, Karolina has found a connection with her new home by communing with nature in Southern California. Her love of the outdoors and the calm and serenity she feels when working with natural materials is rooted in her childhood in Northern Poland. Karolina's work has been featured in Artforum.
Choose options