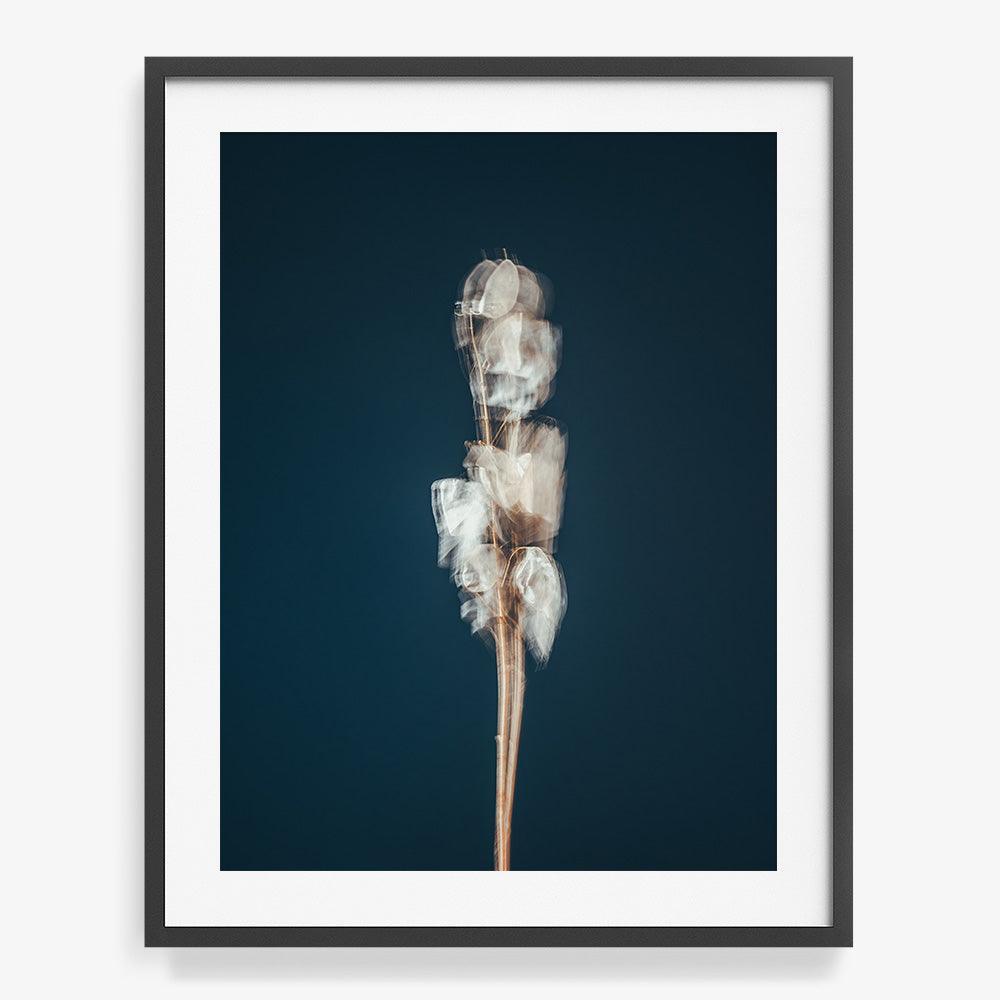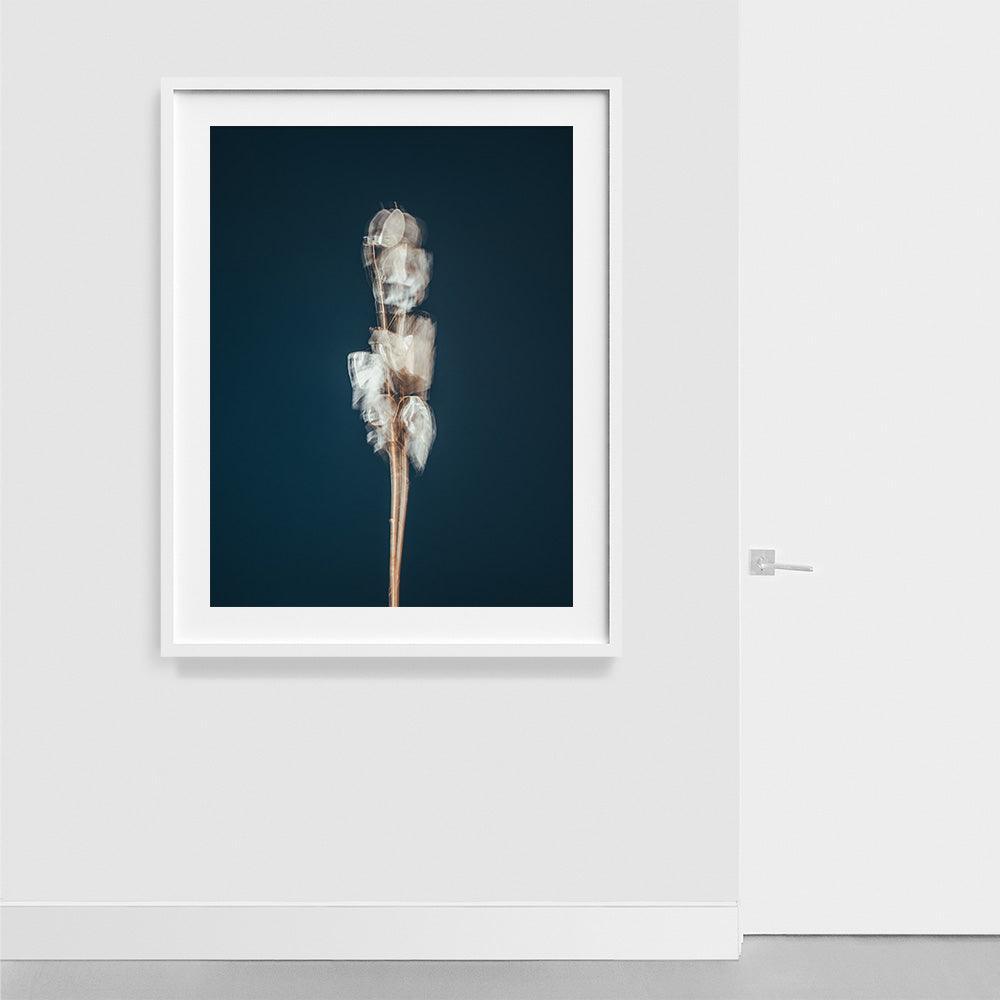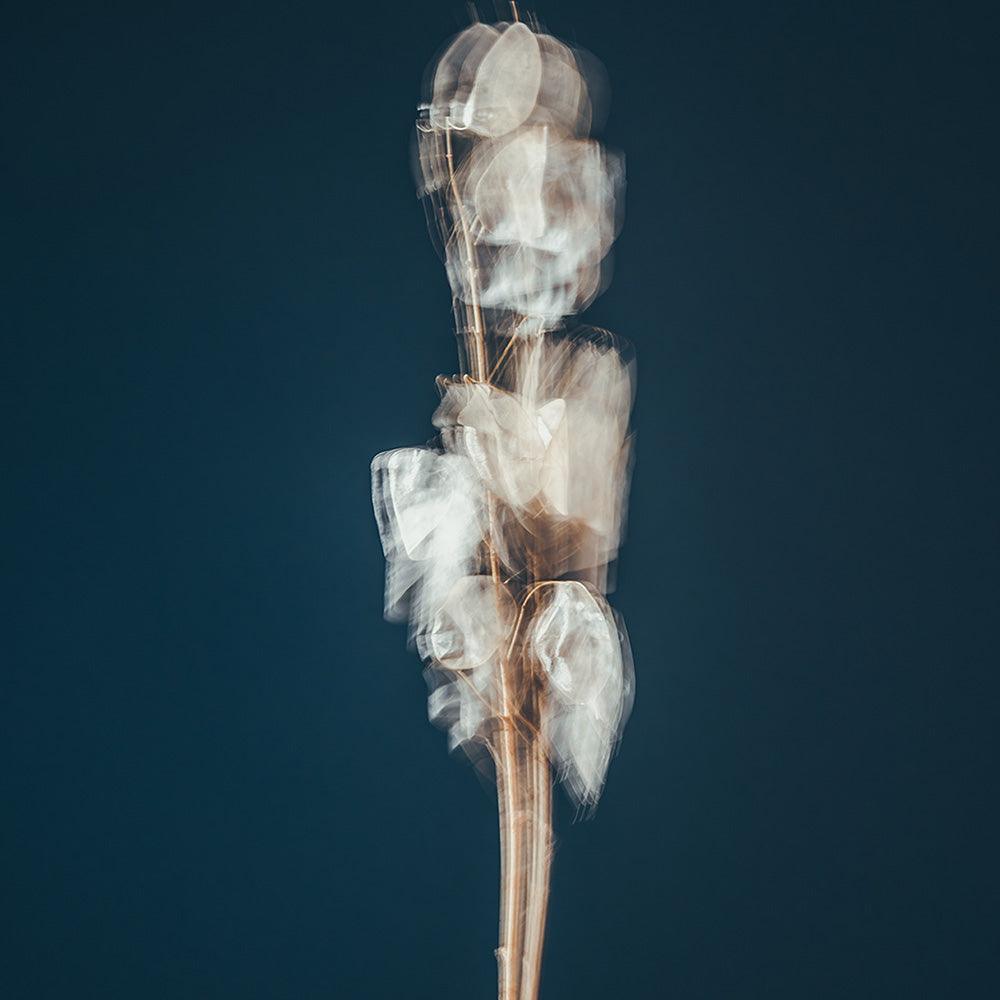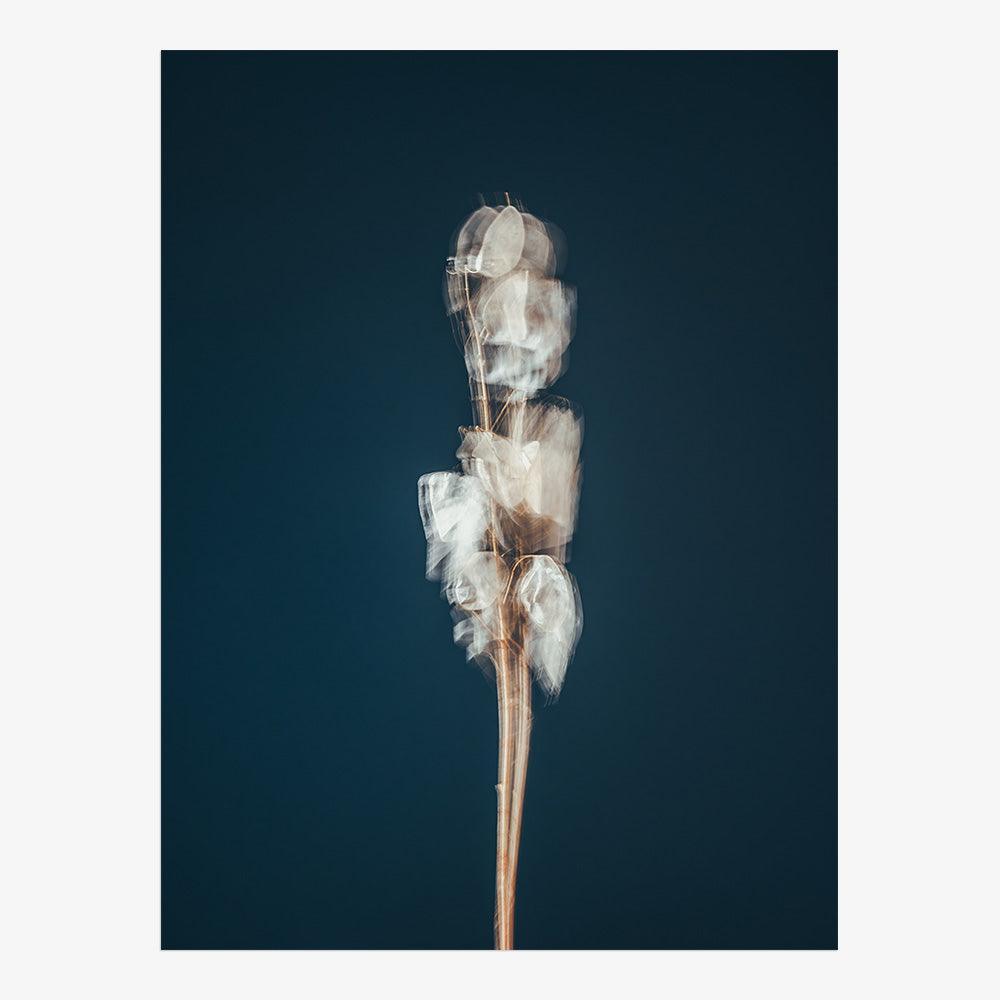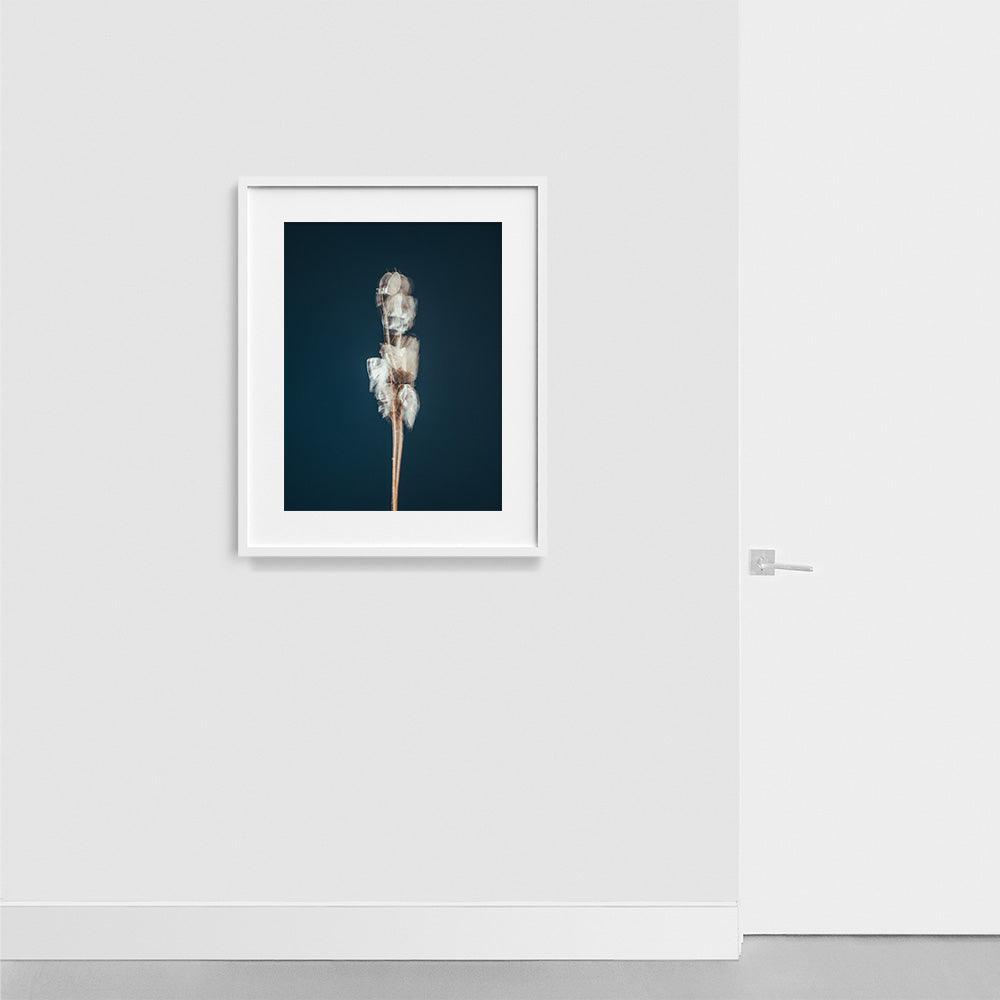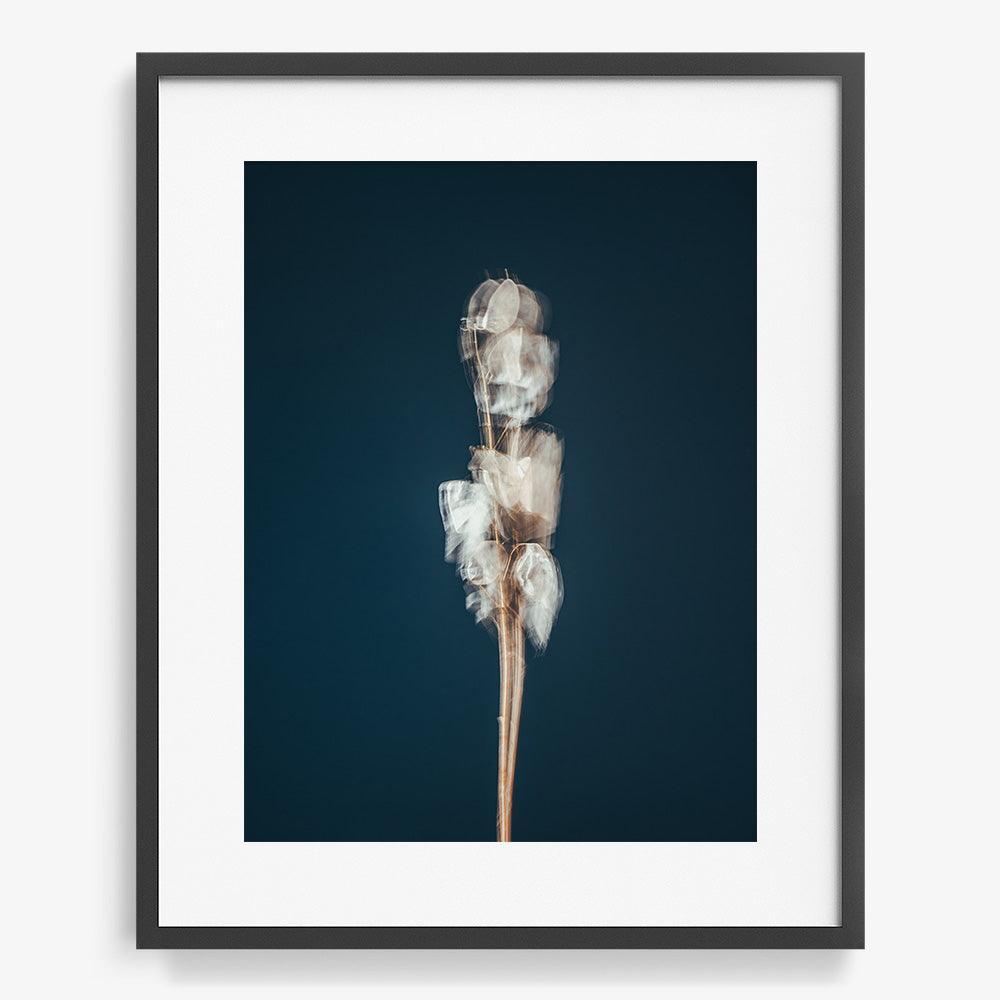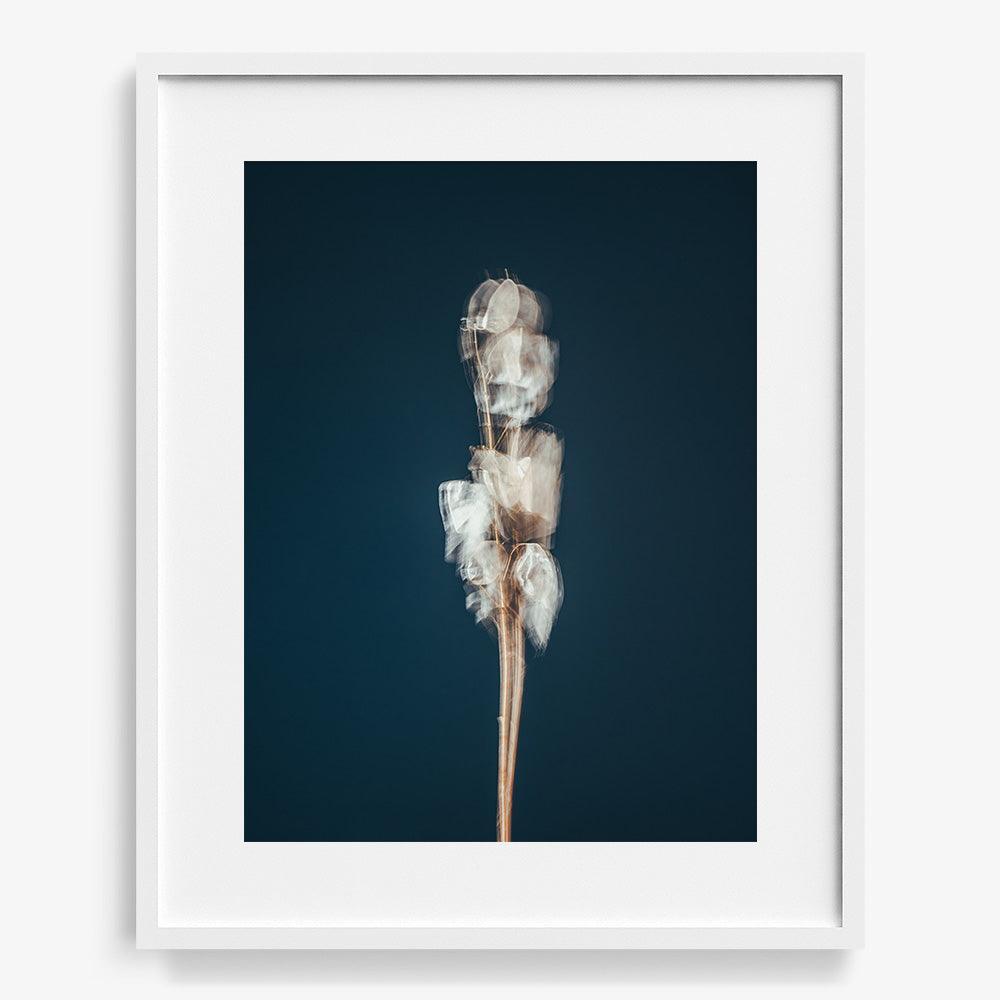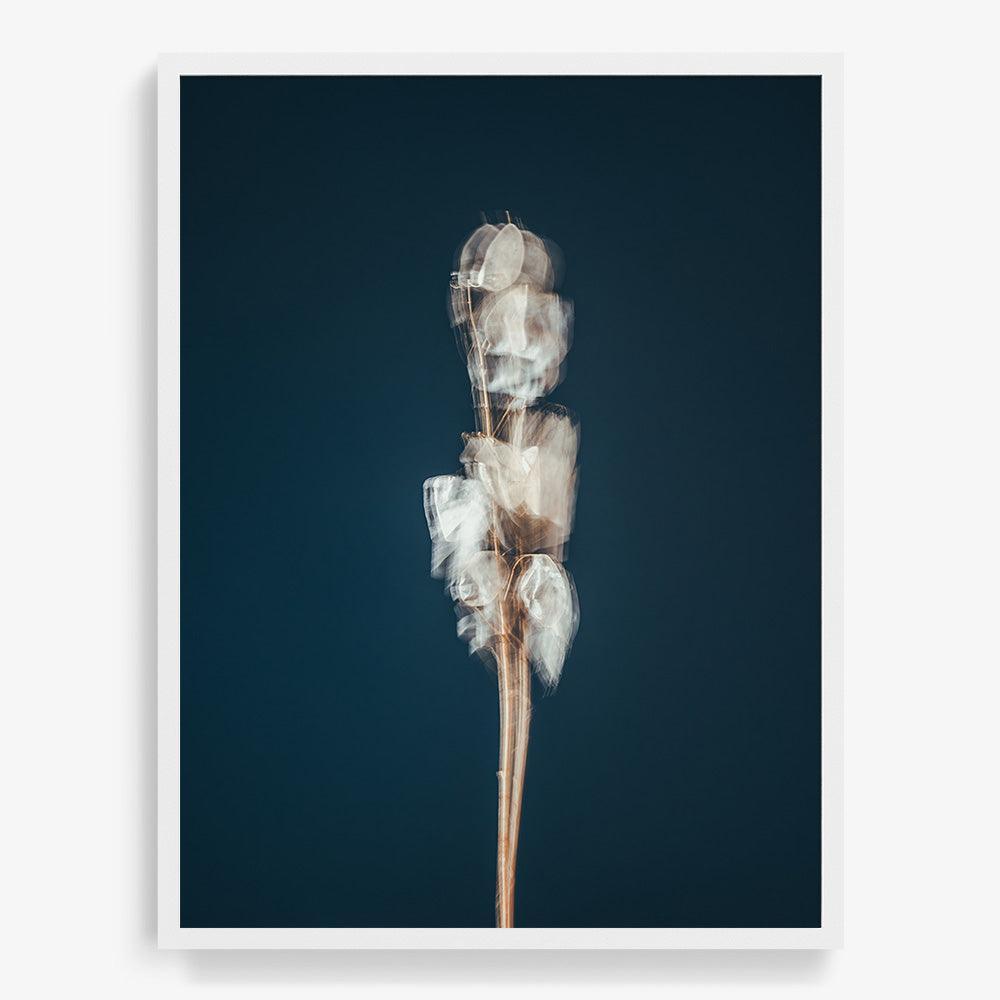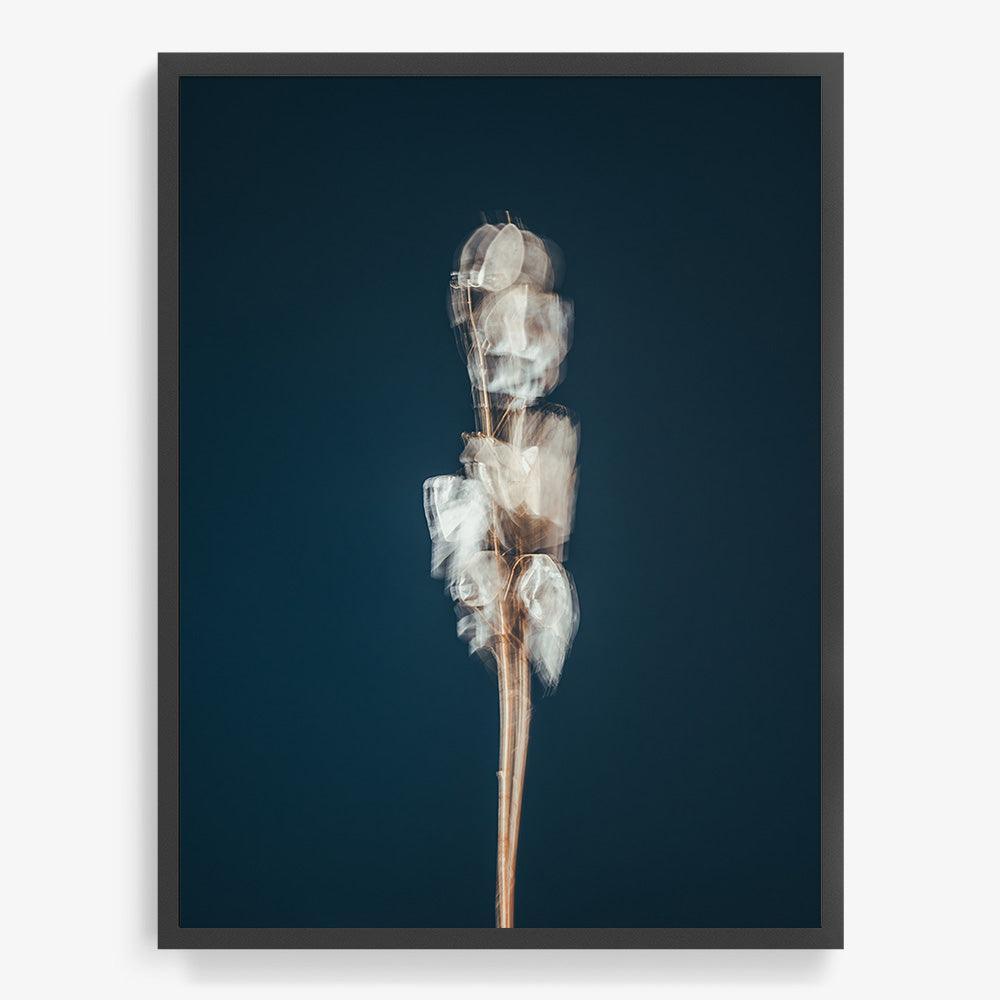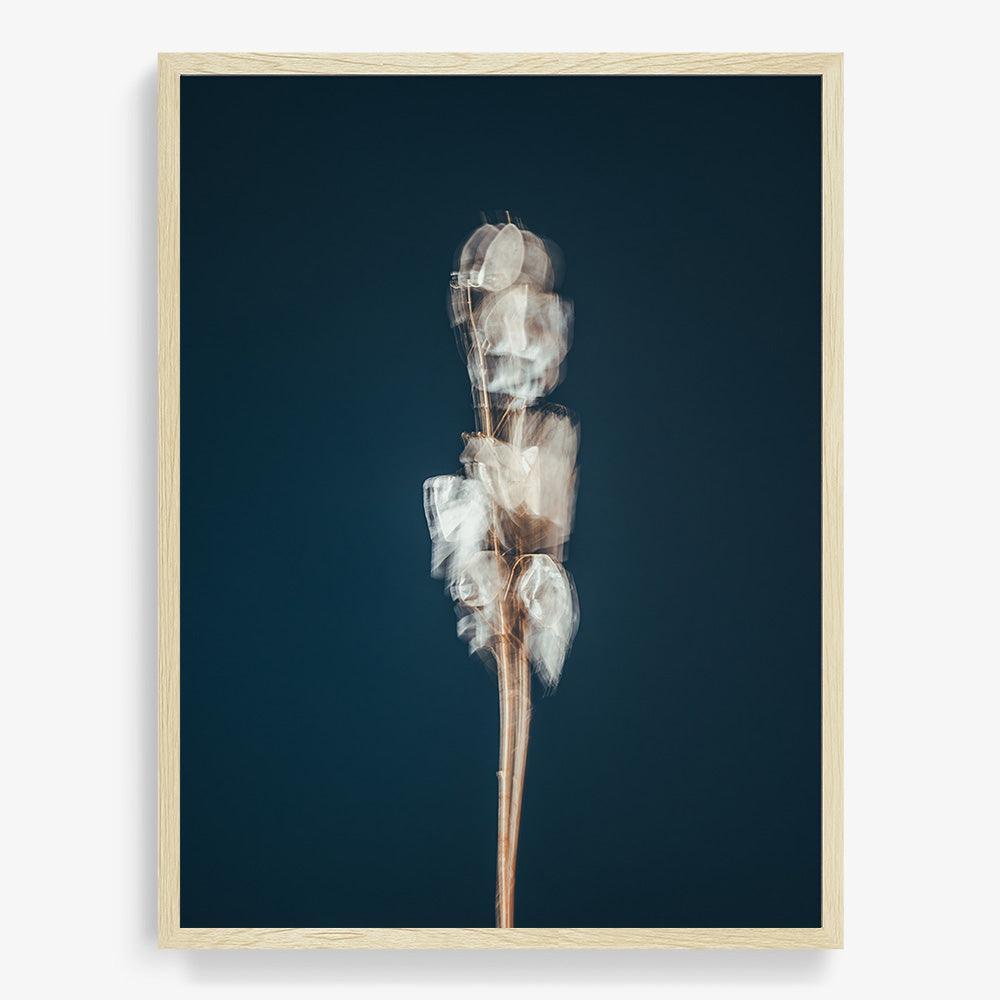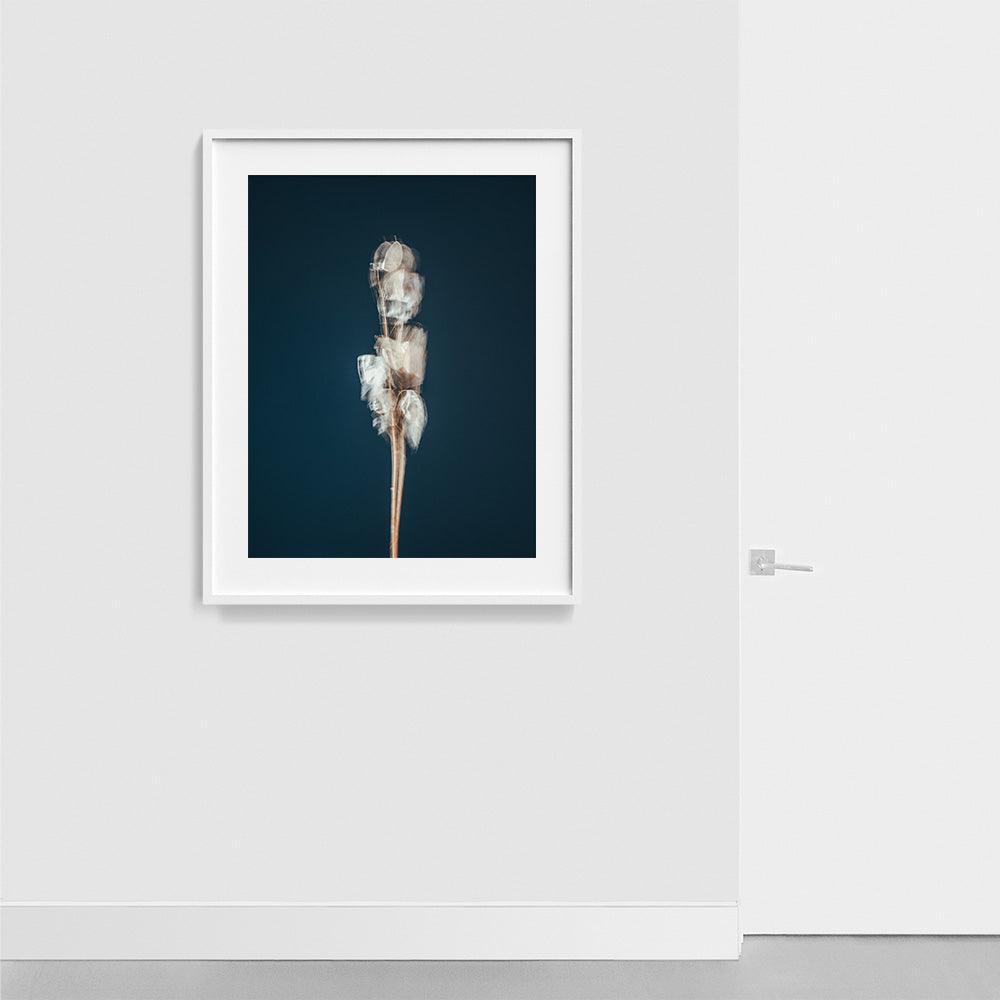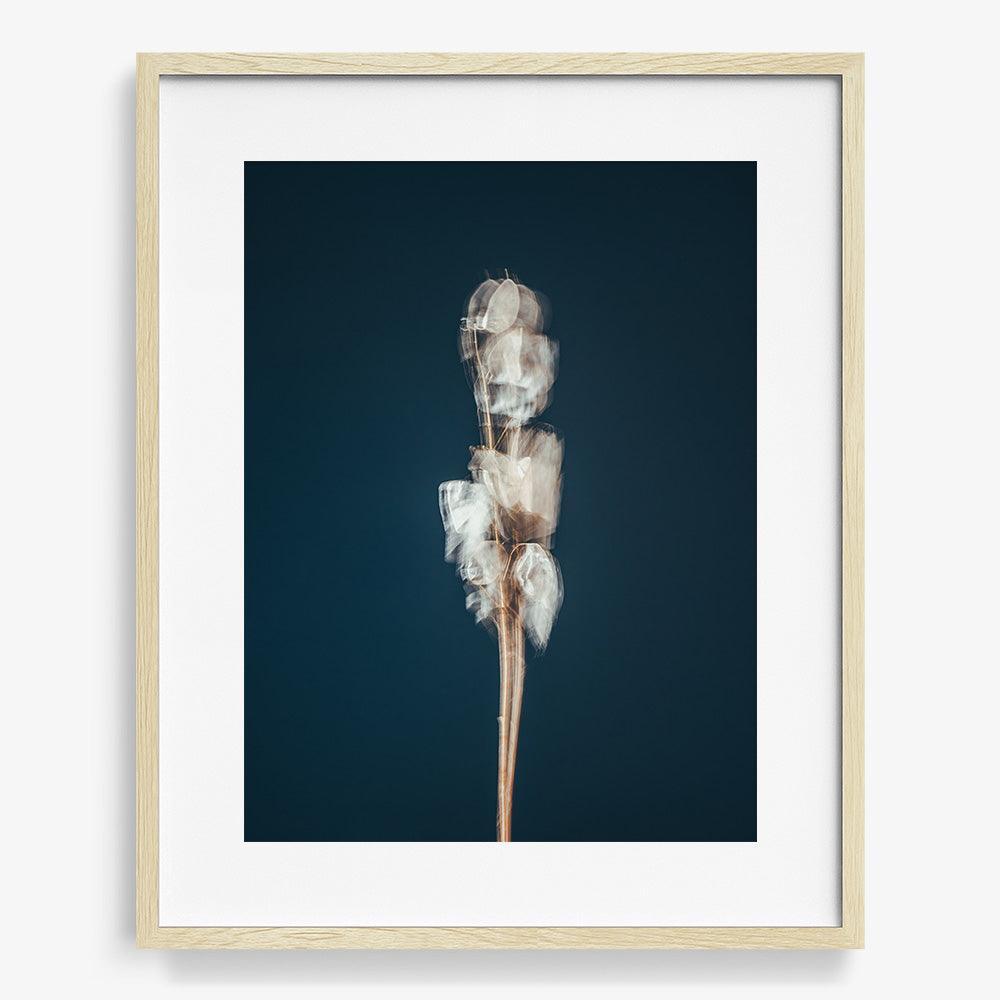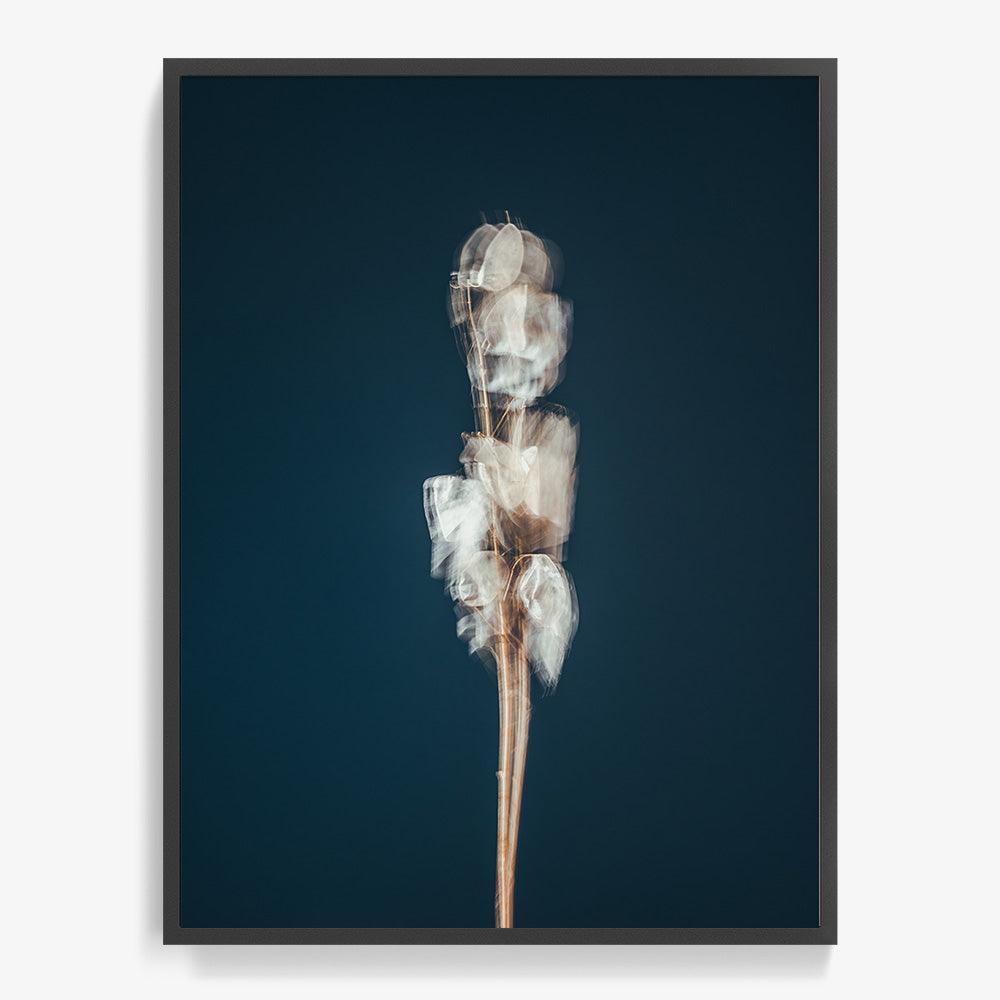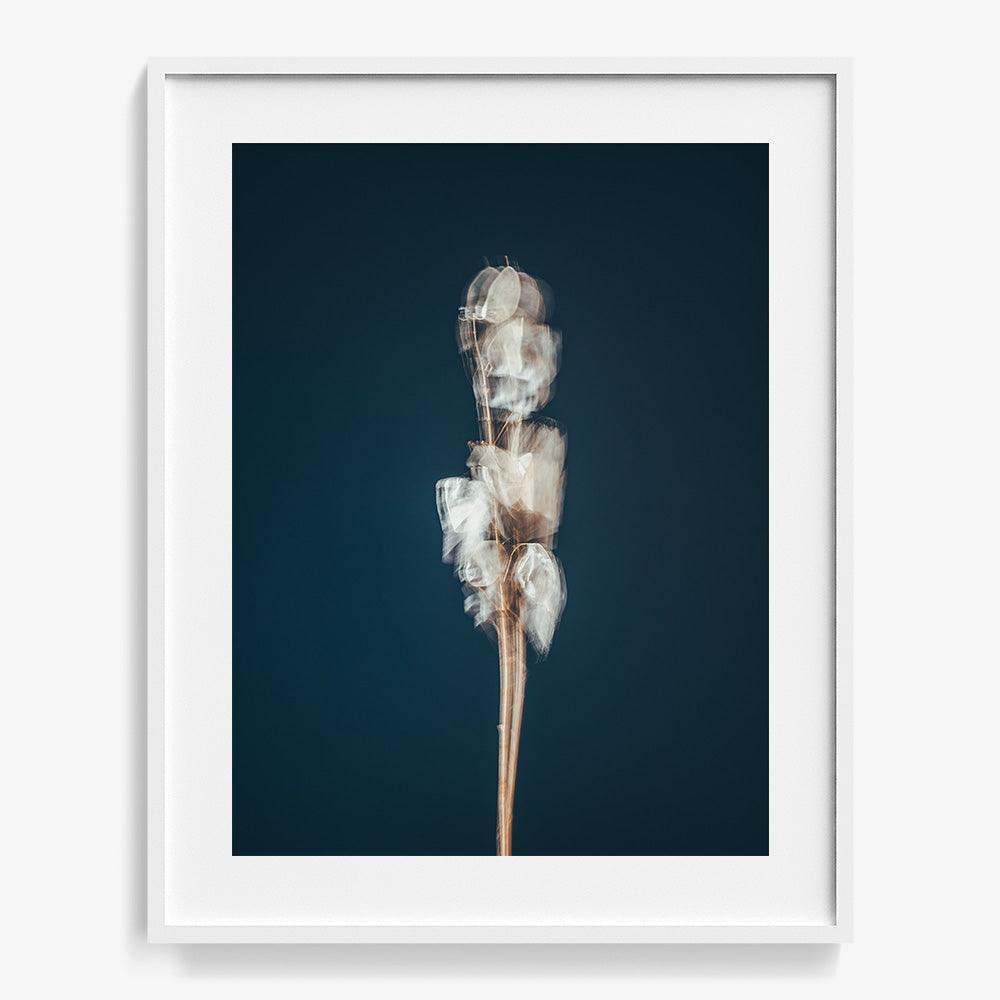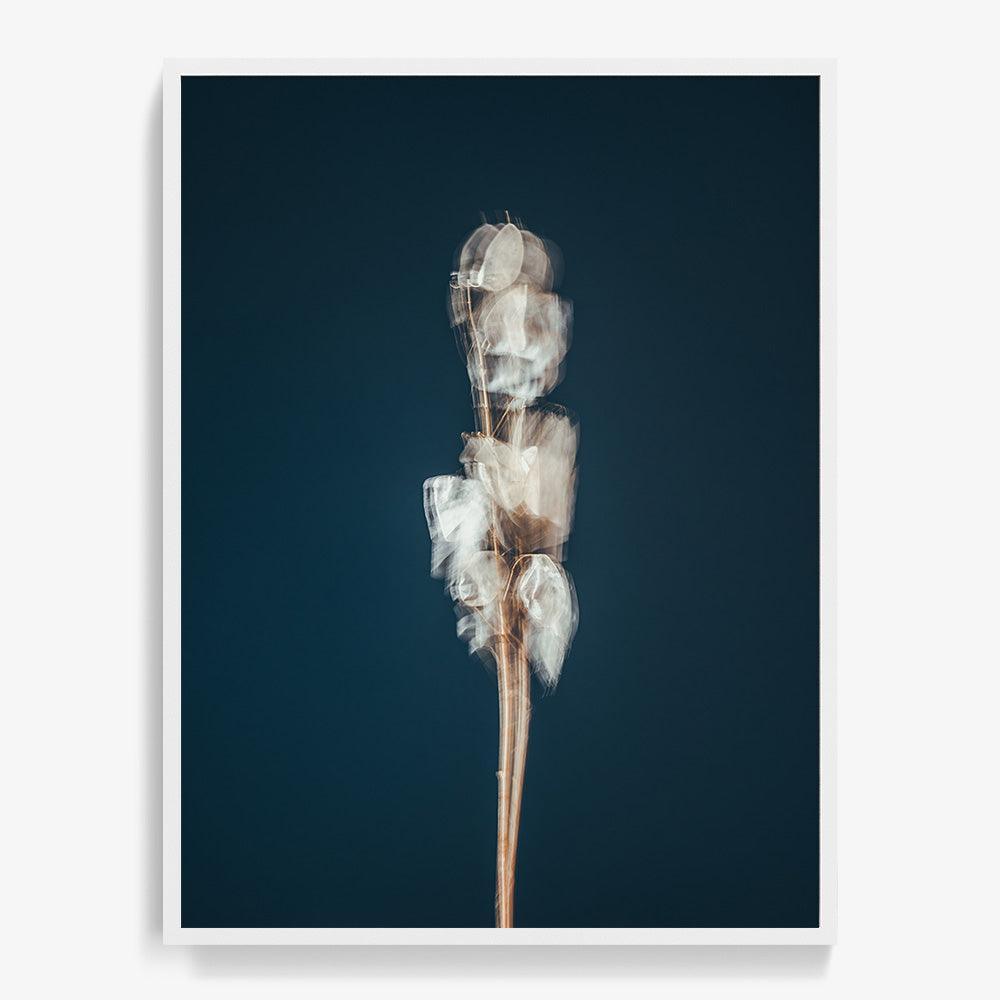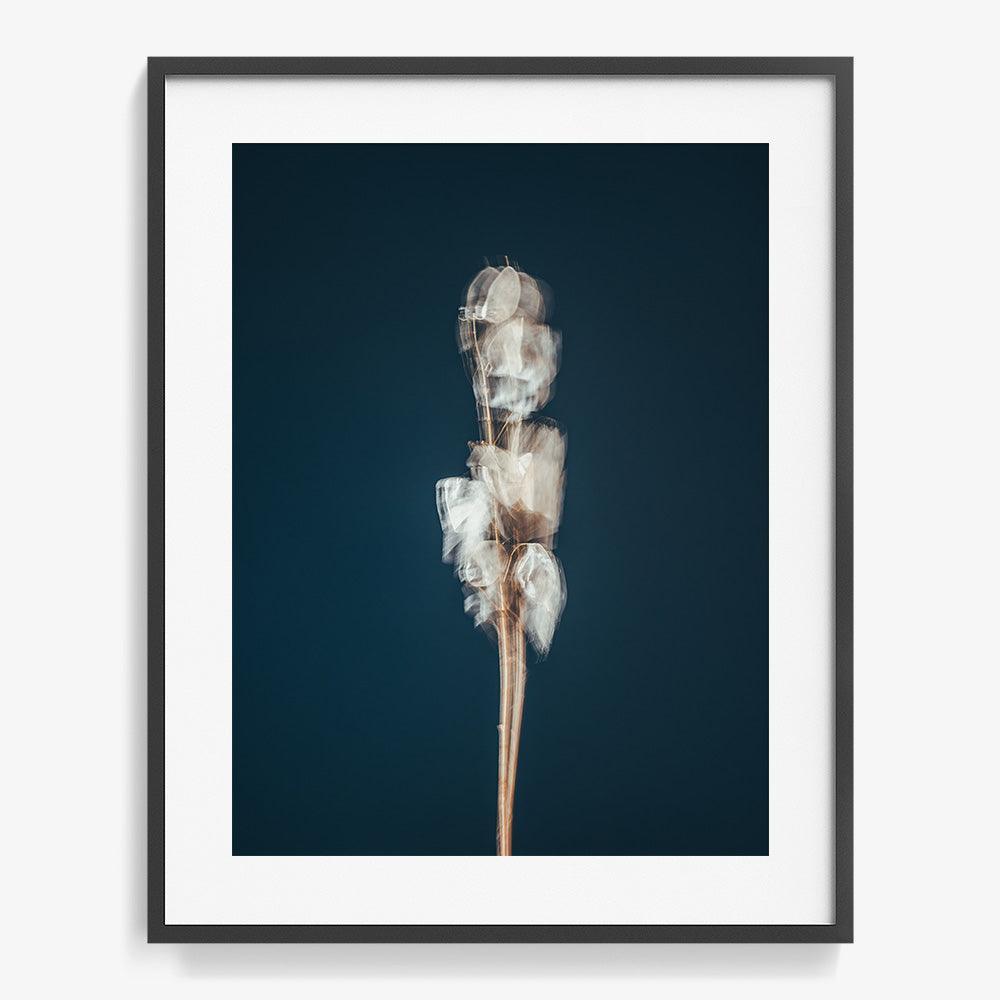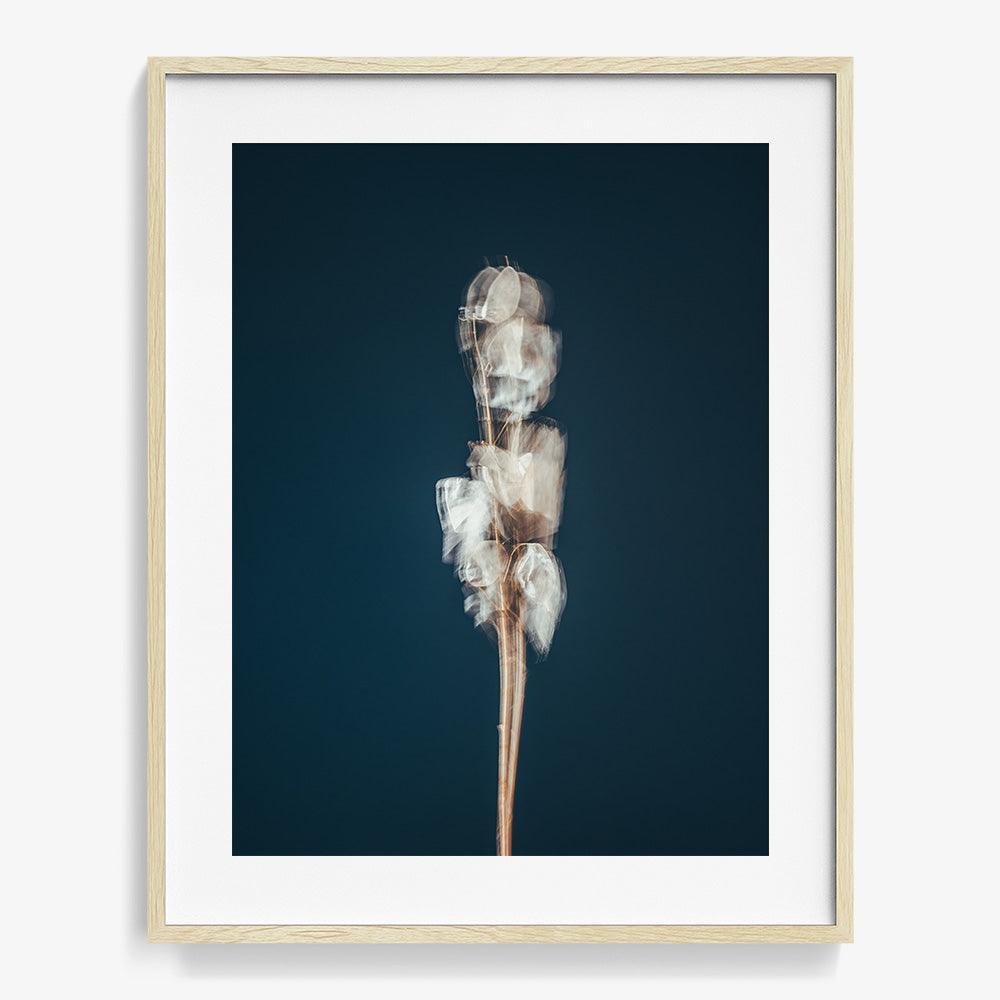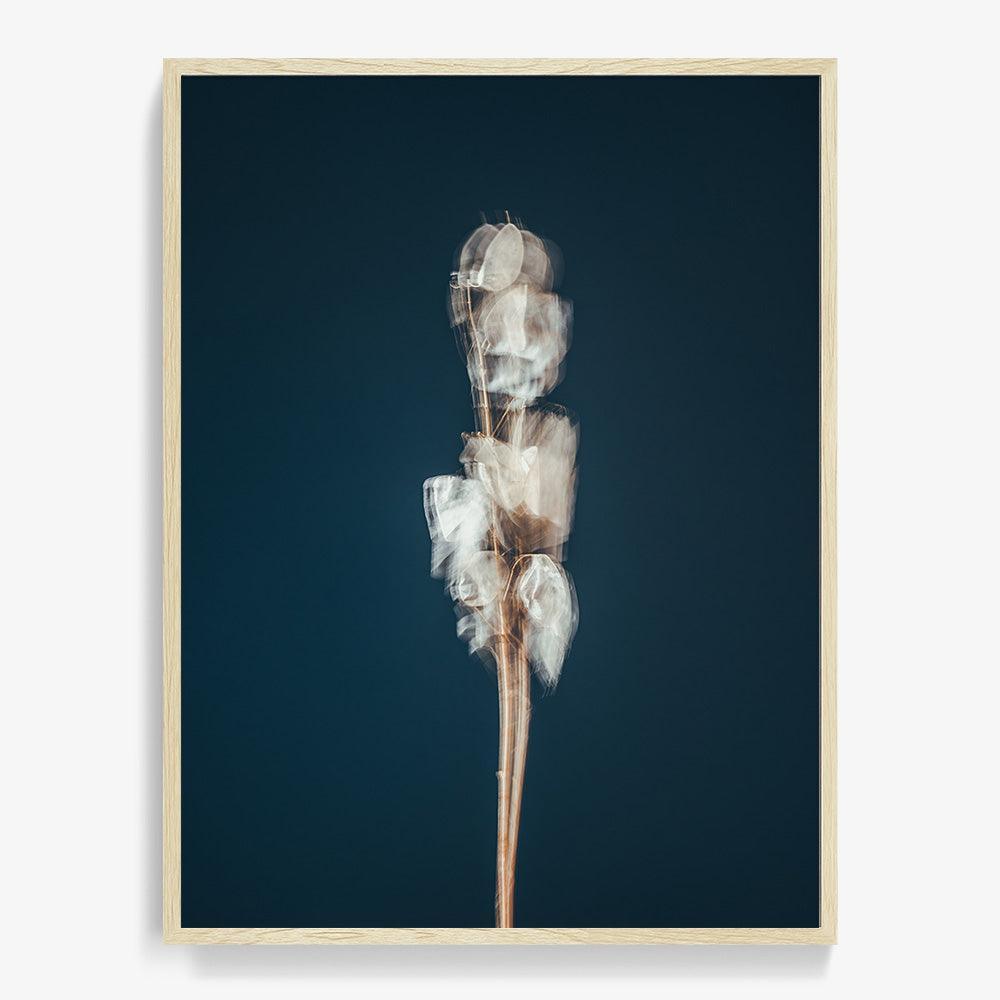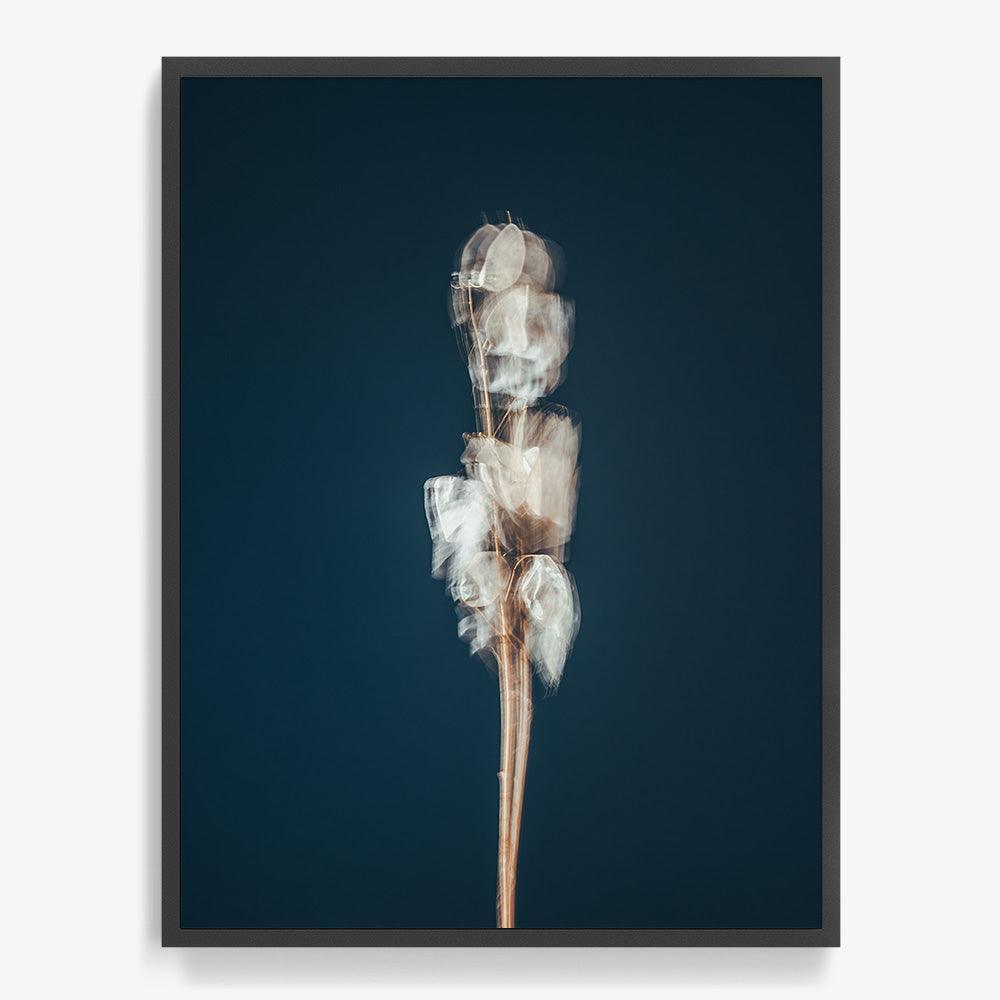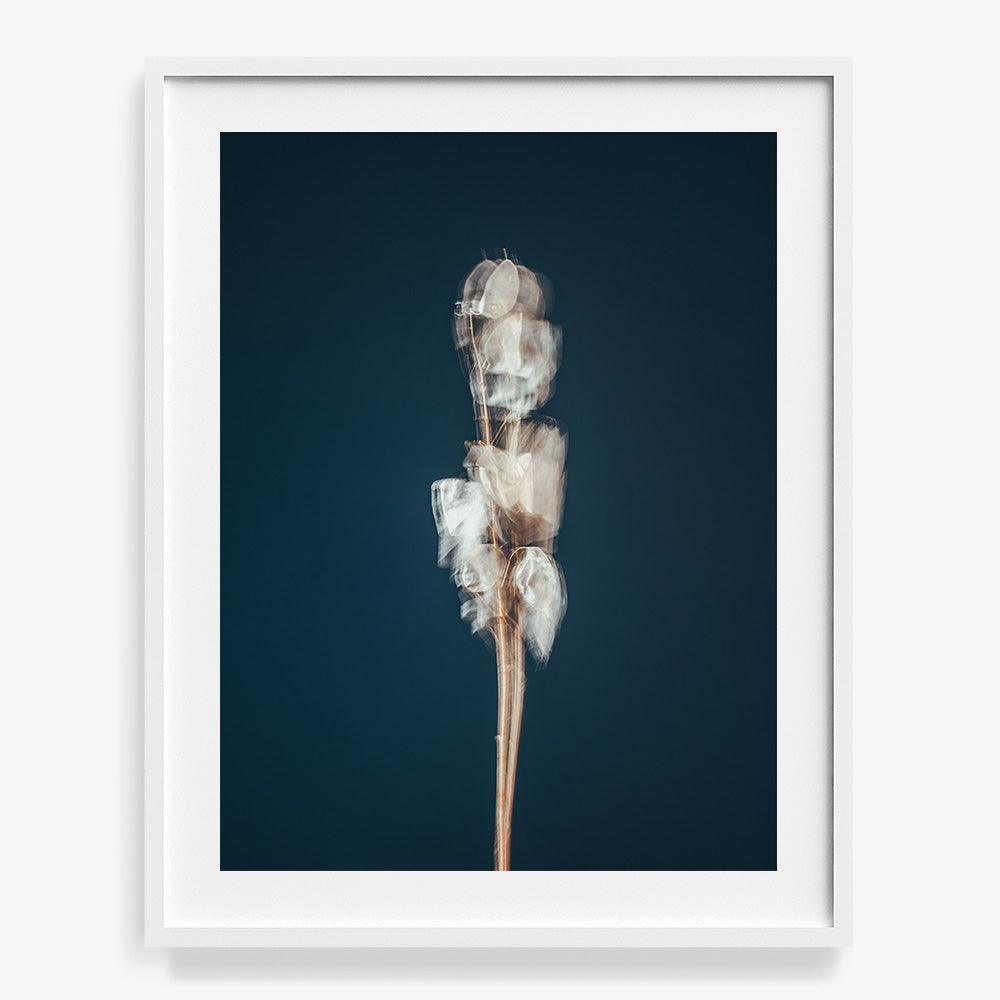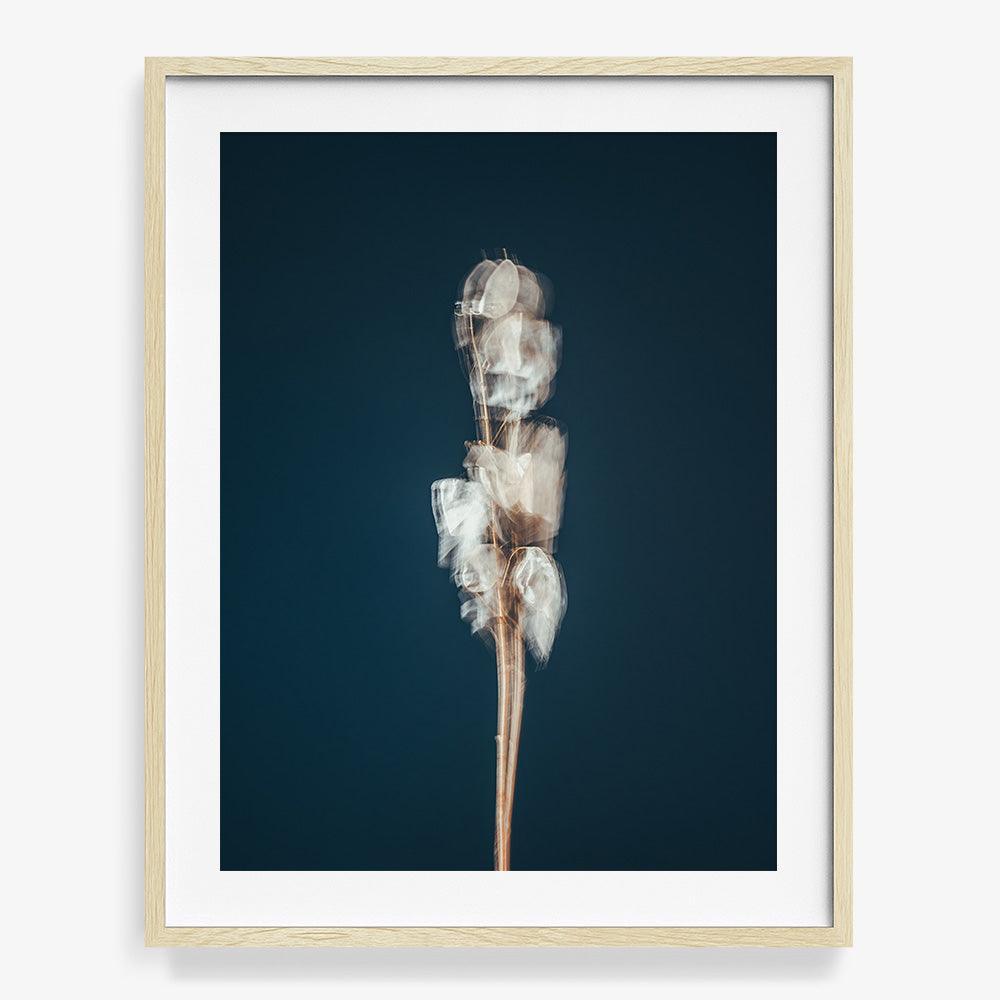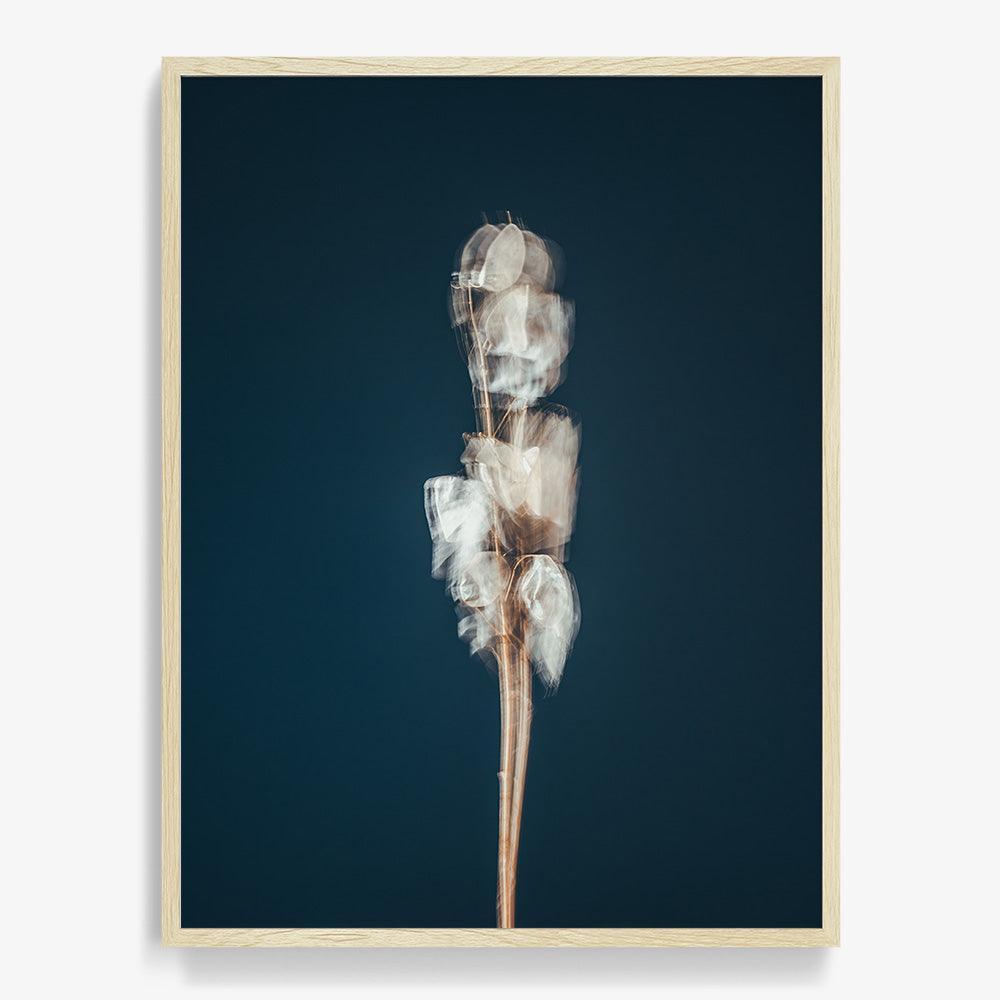 In Search Of The Present 04
DESCRIPTION
Archival ink on museum-quality cotton rag paper | 2022
The dynamic new photography series from Jan Prengel tackles ineffable concepts of the moment and the present. The photographs convey the idea that everything in the universe is in constant motion and the past, present and future are flowing into each other. Neuroscientists and psychologists have discovered that the human brain also perceives sensory impressions in time intervals and processes them into units of around 2-3 seconds. Humans then perceive this period of time as the present. "In Search Of The Present" consists of photographs with an exposure time of 2-3 seconds. It plays with this "subjective present." During this period of time, the floral motifs were moved variously and the results seem to be like dance choreographies. Photographs, which often serve as snapshots to capture a still image of the present, blur into dynamically moving images. The flow of the moment is visualized as well as what changes in position and release of energy are possible within the "subjective present" of the human.
DIMENSIONS
24 x 18 inches
32 x 24 inches
40 x 30 inches
FRAMED DIMENSIONS
24 x 18 inches
Matted: 31.5 x 25.5 x 2 inches
Full Bleed: 25.5 x 19.5 x 2 inches
32 x 24 inches
Matted: 40 x 32 x 2 inches
Full Bleed: 33.5 x 25.5 x 2 inches
40 x 30 inches
Matted: 48 x 38 x 2 inches
Full Bleed: 42 x 32 x 2 inches
AUTHENTICATION
The work comes with a Certification of Authenticity signed by the Co-Founder of Tappan
"I try to create a composition where your eyes come to rest, a composition which 'feels' right."
-Jan Prengel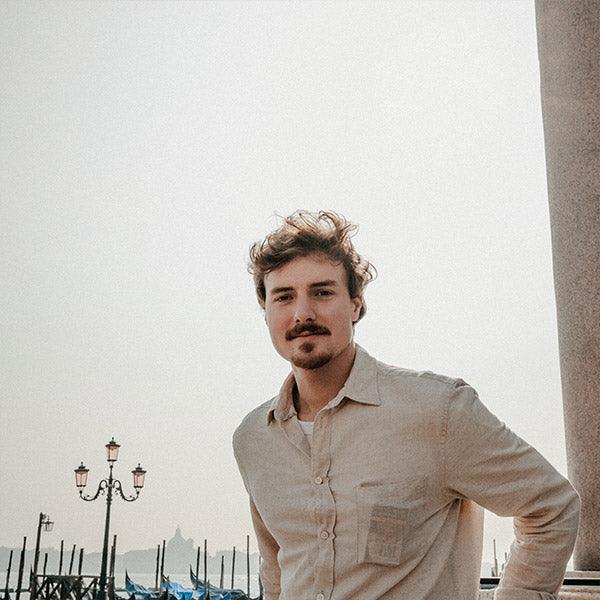 About the Artist
Jan Prengel
Jan Prengel's photography practice includes elegant architectural photographs and haunting floral still lifes. His work has been featured in Architectural Digest , Design You Trust, SFGATE, Aesthetica Magazine, and Condé Nast Traveler.
In the Studio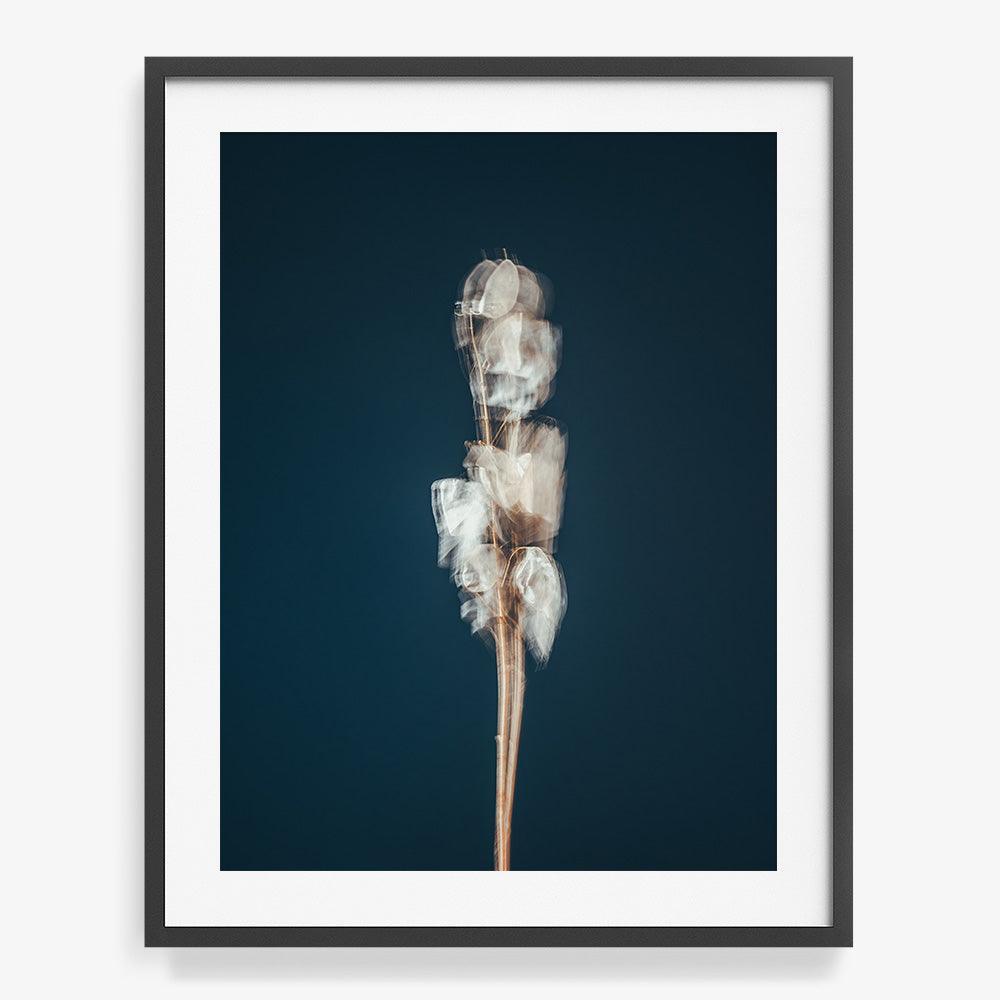 In Search Of The Present 04
$ 500
Choose options