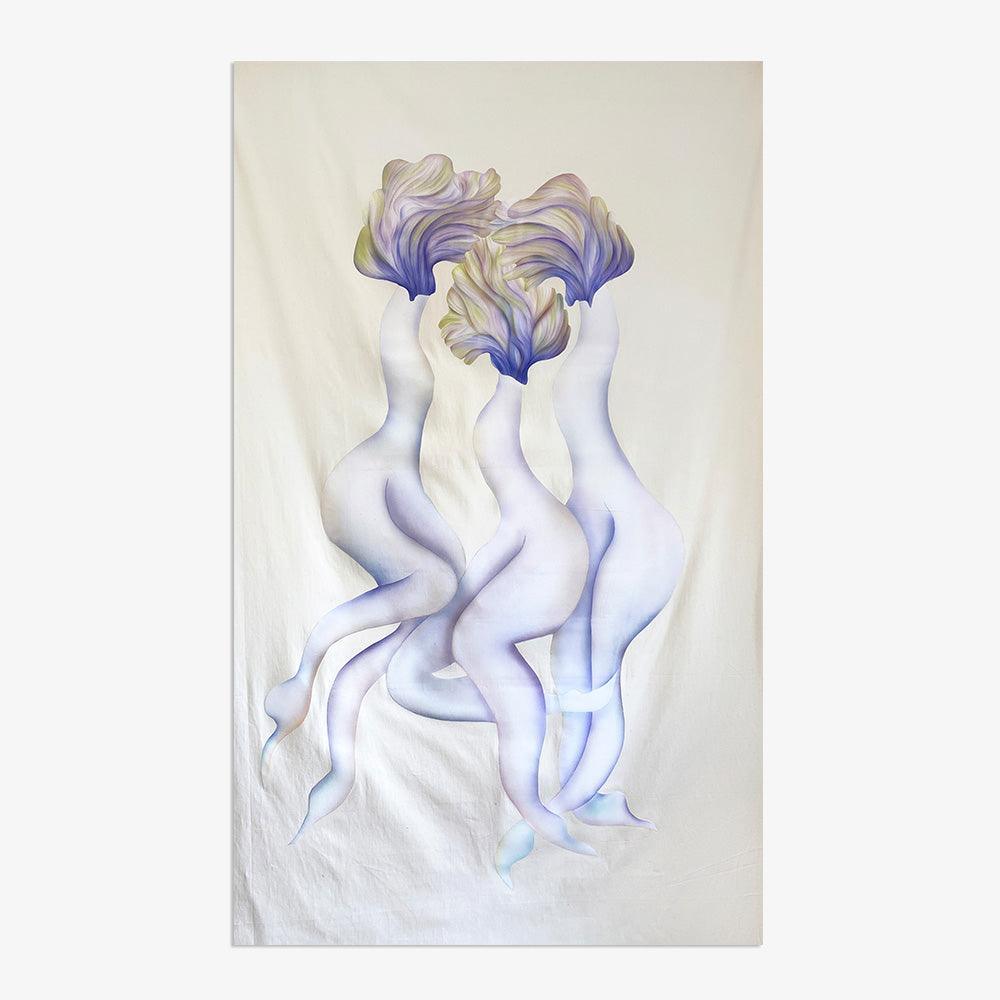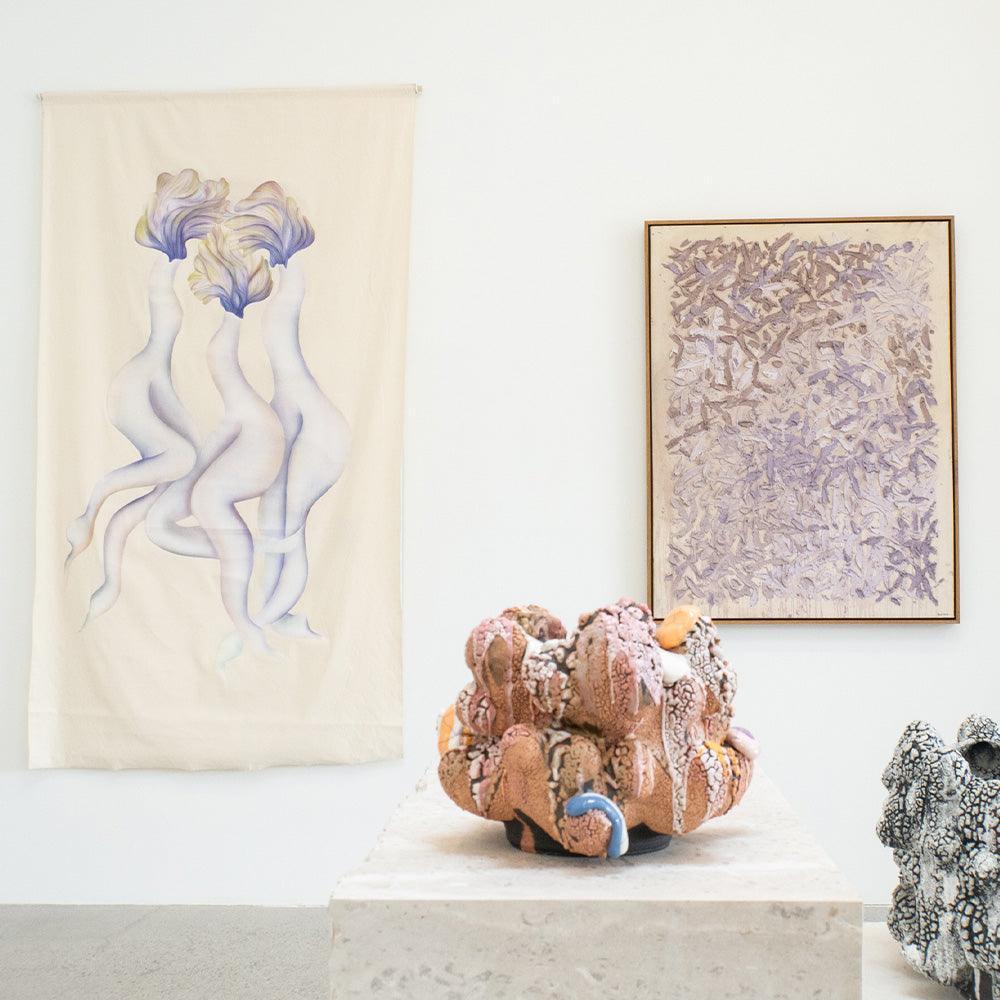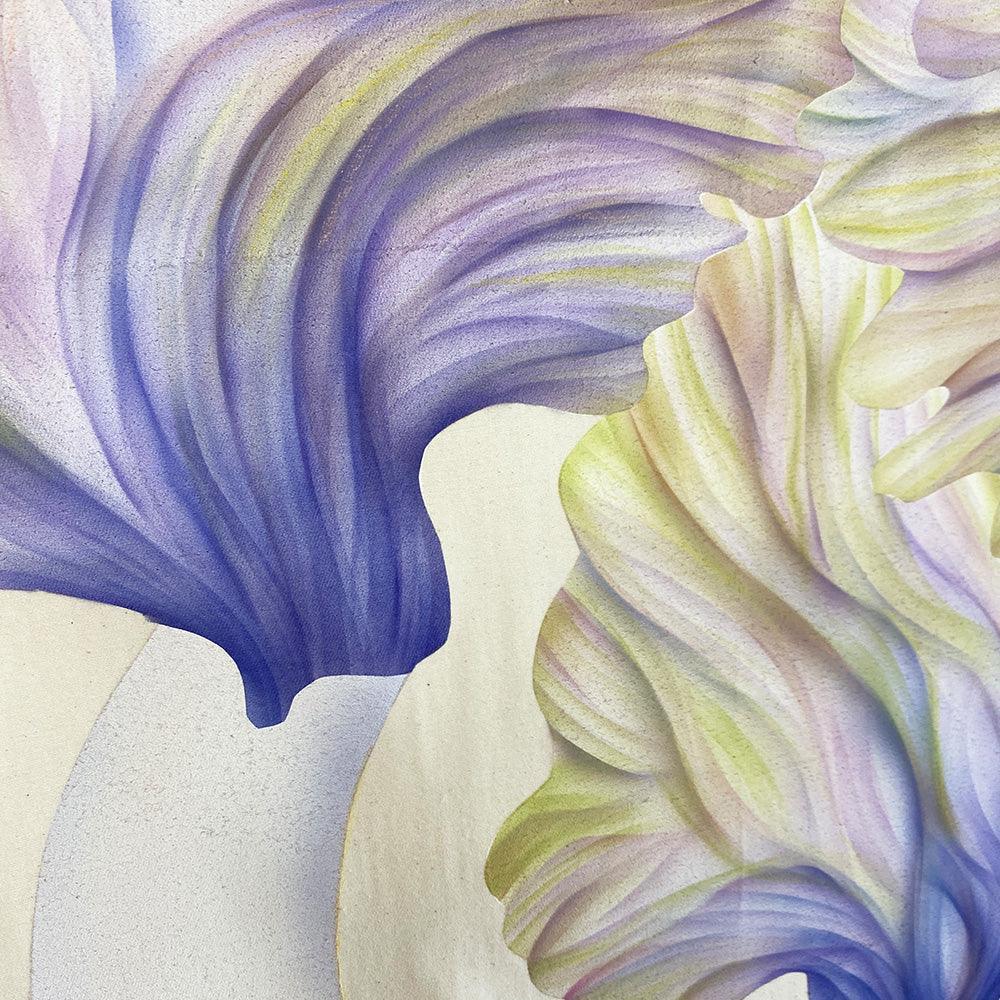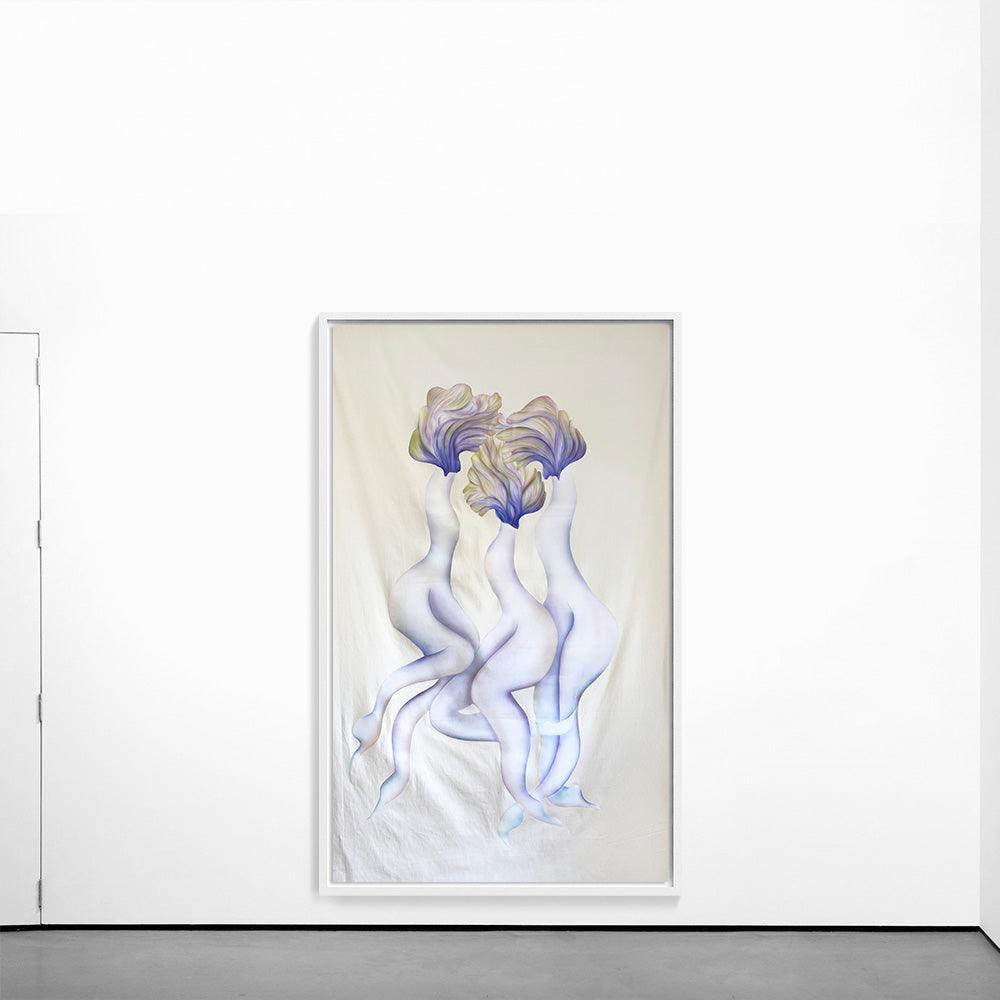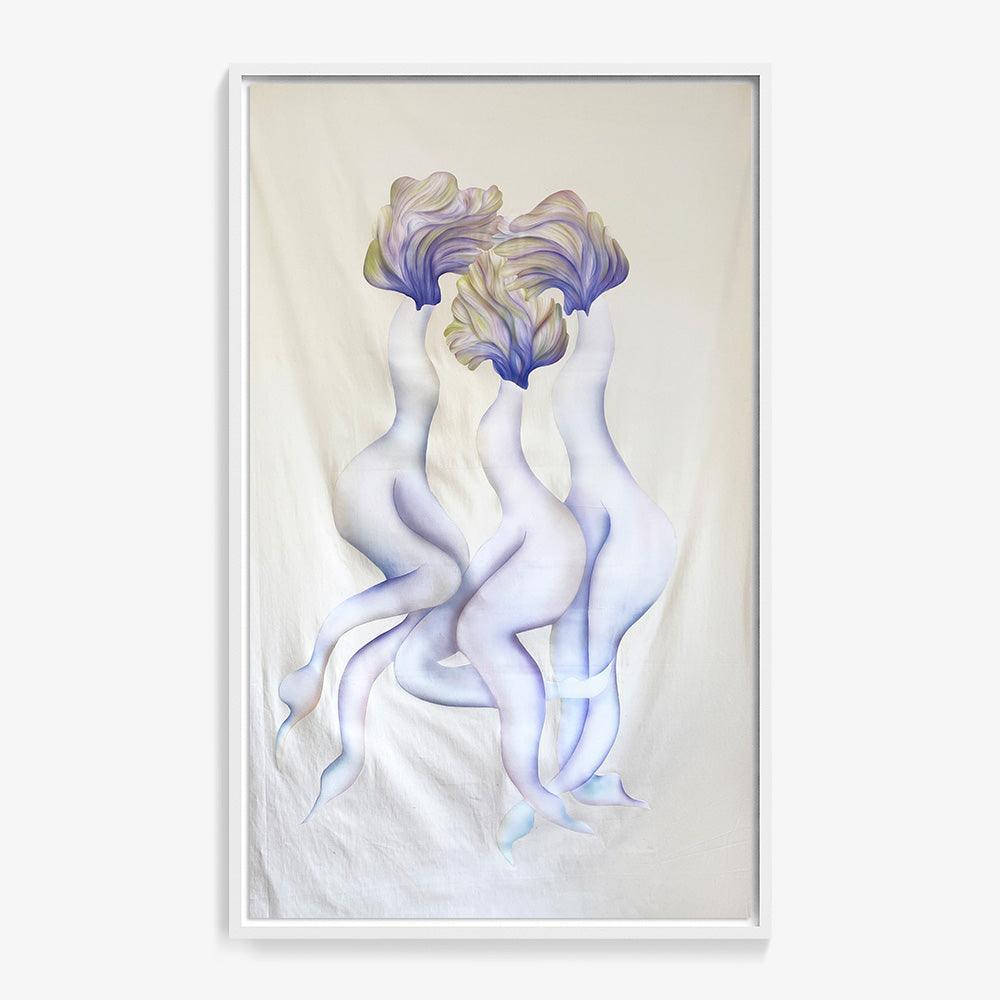 DESCRIPTION
Mixed media on fabric | 2022
"Bound by Blood" is a series of work that uses Japanese mythology, literature and spirituality as the core of its artistic explorations. Between the uncanny dreams and surreal tales, Skowrońska's paintings guide the viewer into the ambiguity of the world, relationships, and femininity perceived as a fusion of beauty and hostility. Drawing on the work of the Japanese writer Fumiko Enchi, in this series of paintings, femininity is presented in the form of an organic motif, repeated in each of the works, in an almost obsessive, yet at the same time controlled and ambiguous way. The work is fluid and rejects binary divisions of the perception of the world, between matter and energy, body and mind, space and time, male and female, human and non-human things.
DIMENSIONS
78.75 x 47.25 inches
FRAMED DIMENSIONS
Floated: 83.75 x 52.25 x 2 inches
AUTHENTICATION
The work comes with a Certification of Authenticity signed by the Co-Founder of Tappan.
Size: 78.75 x 47.25 inches
"Everything around me inspires me and I am motivated by a need to create, make, and constantly improve. My work is created by looking inward and seeing how those experiences can become shared or universal."
-Ewelina Skowronska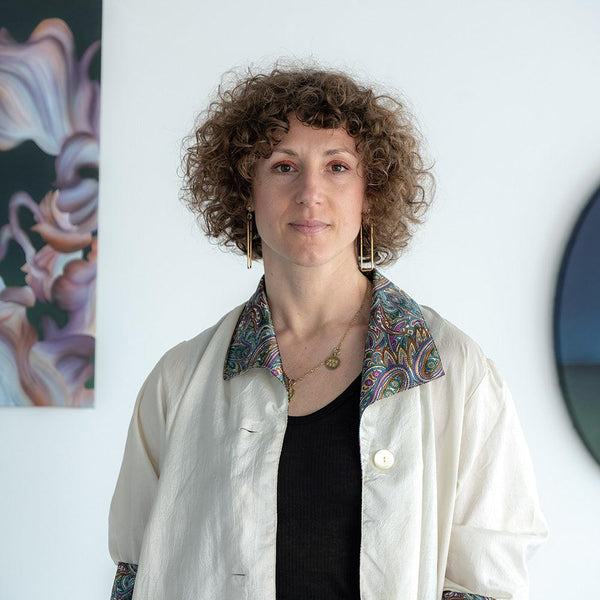 About the Artist
Ewelina Skowronska
Drawing from history, mythology, and culture to explore concepts of body, gender, and identities across a variety of mediums, Ewelina Skowronska's works have been exhibited globally in London, Ireland, the USA, Canada, Poland, and Japan.
In the Studio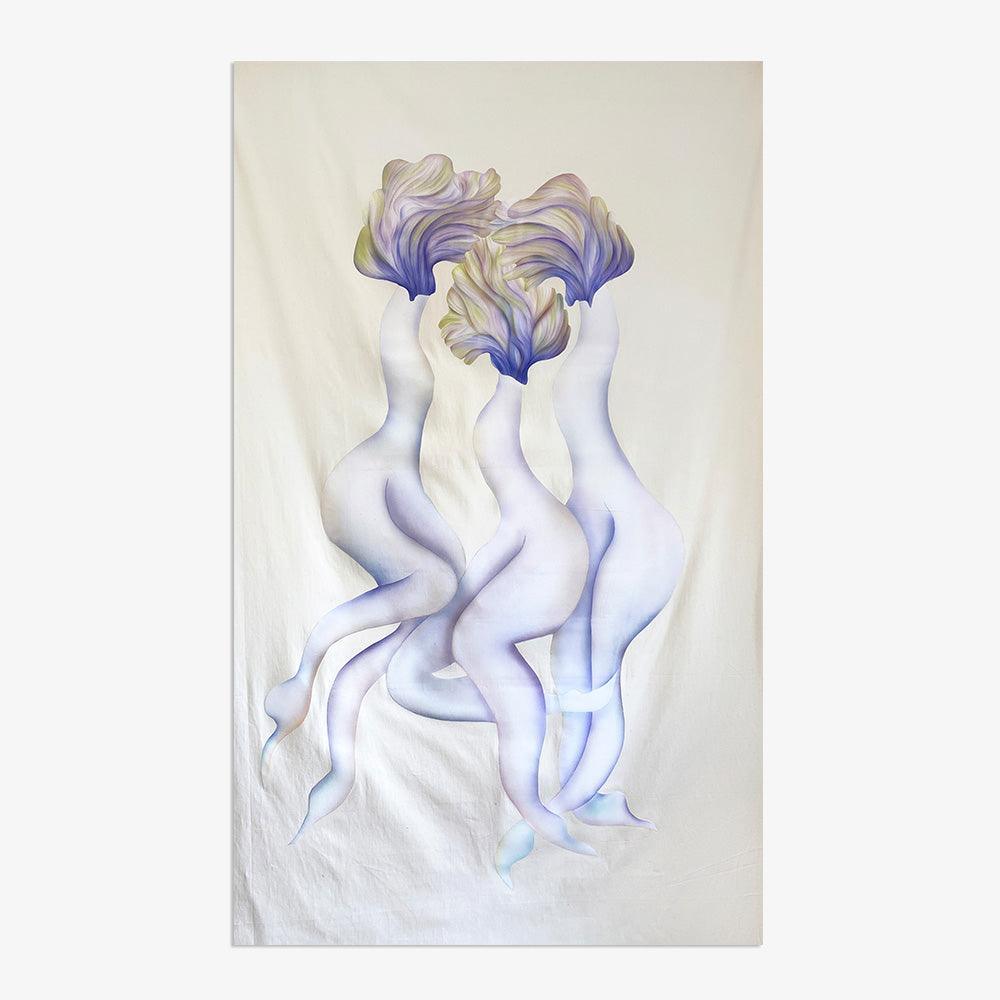 Choose options