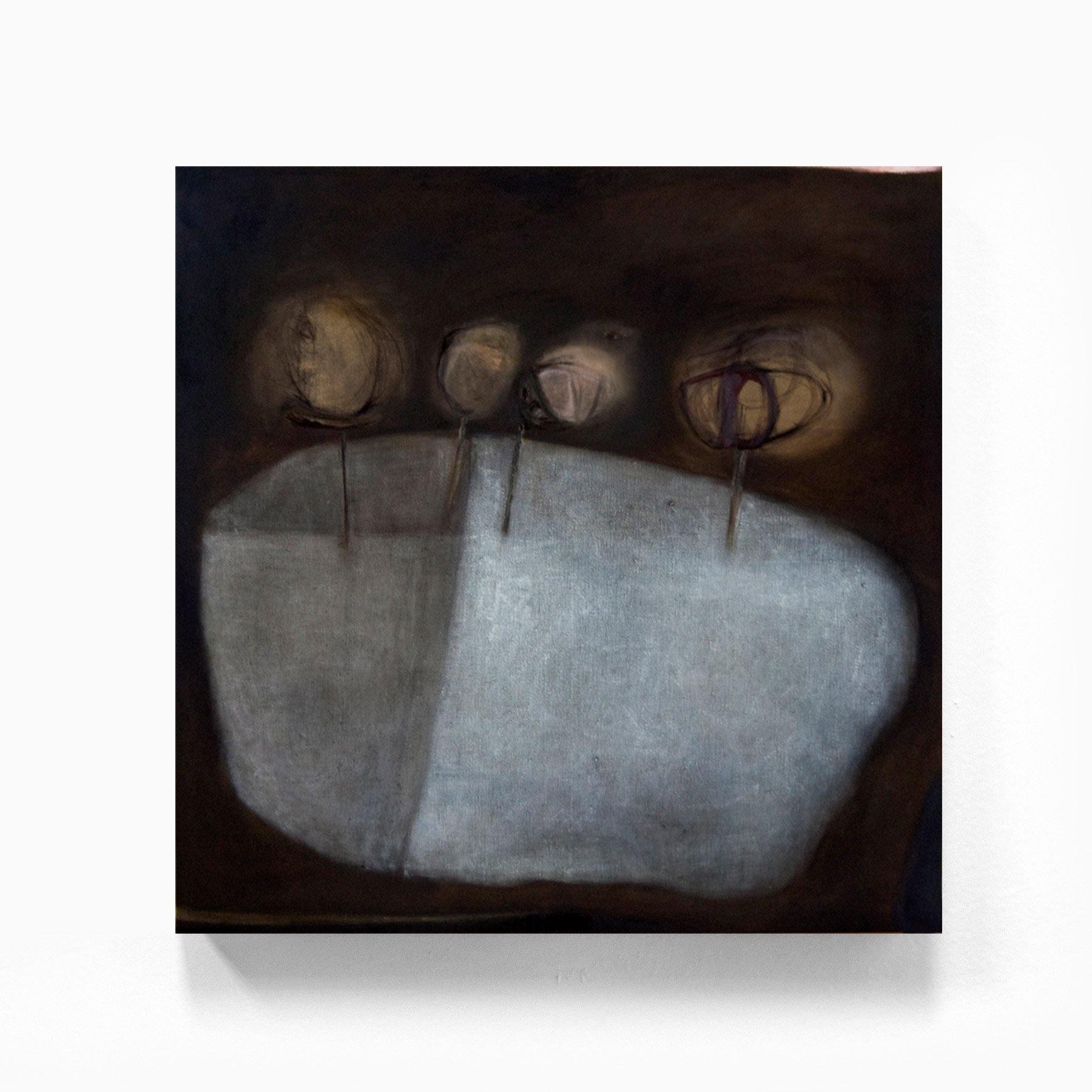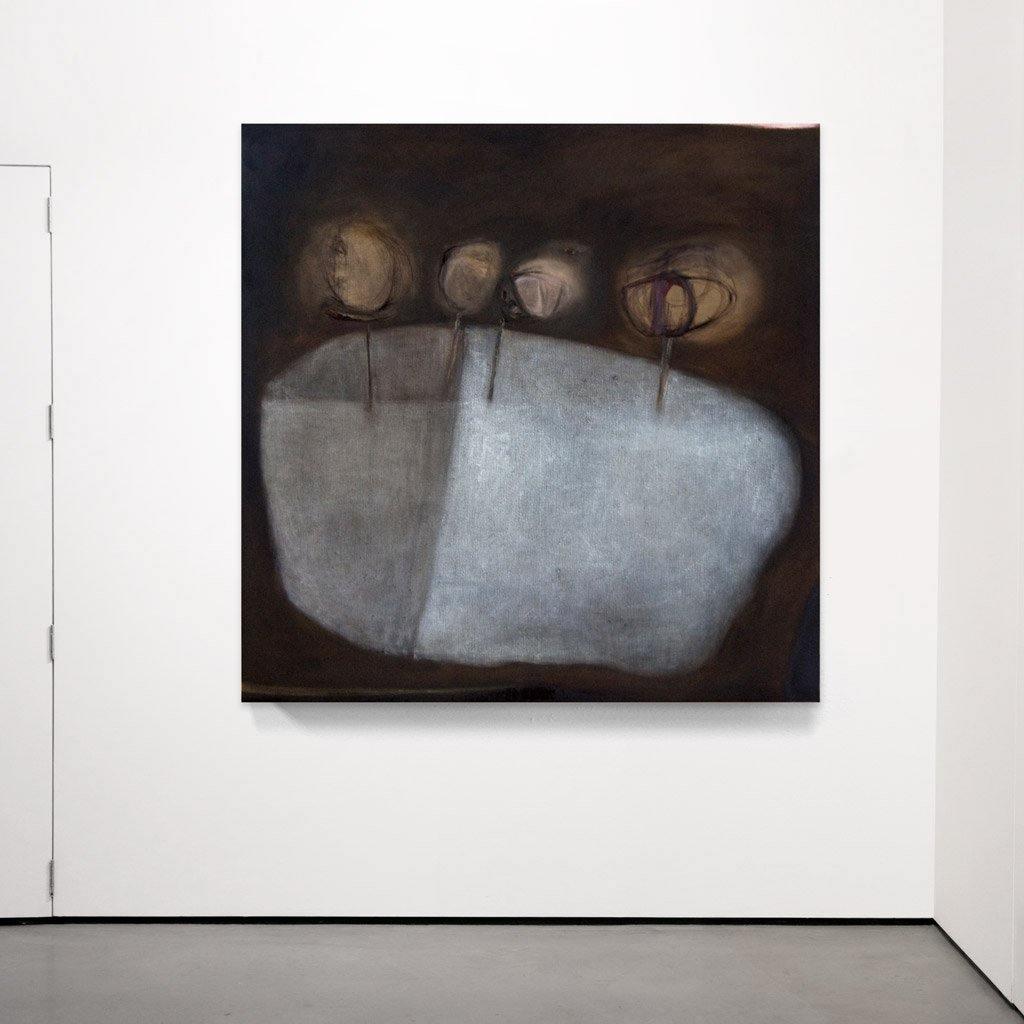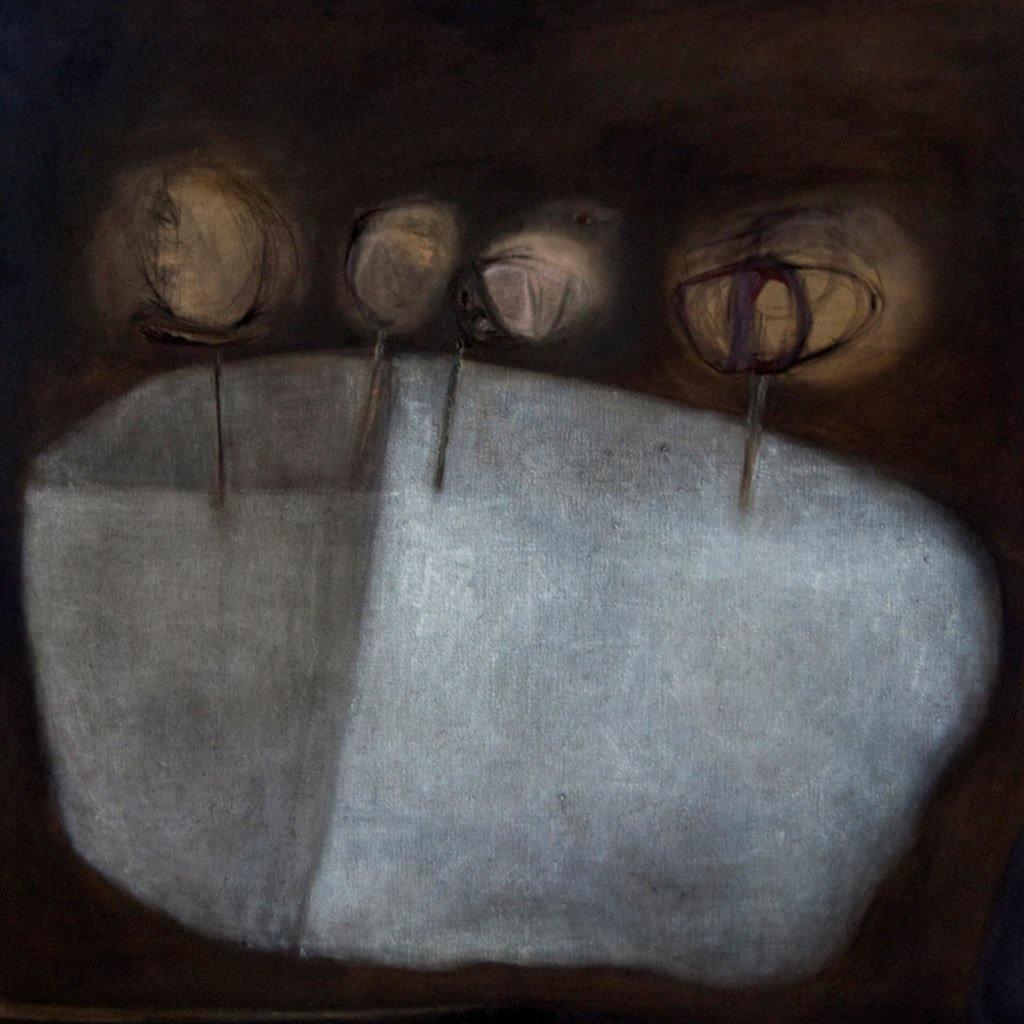 DESCRIPTION
Oil on Canvas | 2017
Kelsey Shultis creates sculptural oil paintings that explore strength through thick texture and aggressive movement. In her new work, both on paper and canvas, she invites her subconscious mind to take the lead, with color and composition choices based on the artist's feeling in the moment. She relies on mistakes and unintentional actions for inspiration.
"Sometimes I'll work a painting so much that I can lose the impulse that led me to it, or the window in which it wants to stay. The works on paper and small canvas don't allow me to overthink gesture too much, and in that constriction I can be more free. They are whimsical improvisations."
DIMENSIONS
72 x 72 inches
AUTHENTICITY
Signed by the artist. 
The work comes with a Certification of Authenticity signed by the Co-Founder of Tappan
Shultis

' work largely explores the tenuous stability of life. Her works create a dynamic record of permanent transitions.
Studio Visit
Q. Where do you source your materials?
A. I like children's books, old fairy tale illustrations…
Explore
This collection explores the beauty and wonder of nature. Artists inspired by the intricacies of the world around us use Mother Nature as their muse.
Size: 72 x 72 inches Painting
This original artwork has sold
Follow Kelsey Shultis to get updates on their practice and upcoming exhibitions
Be in the Know About Artwork Launches & Artist News