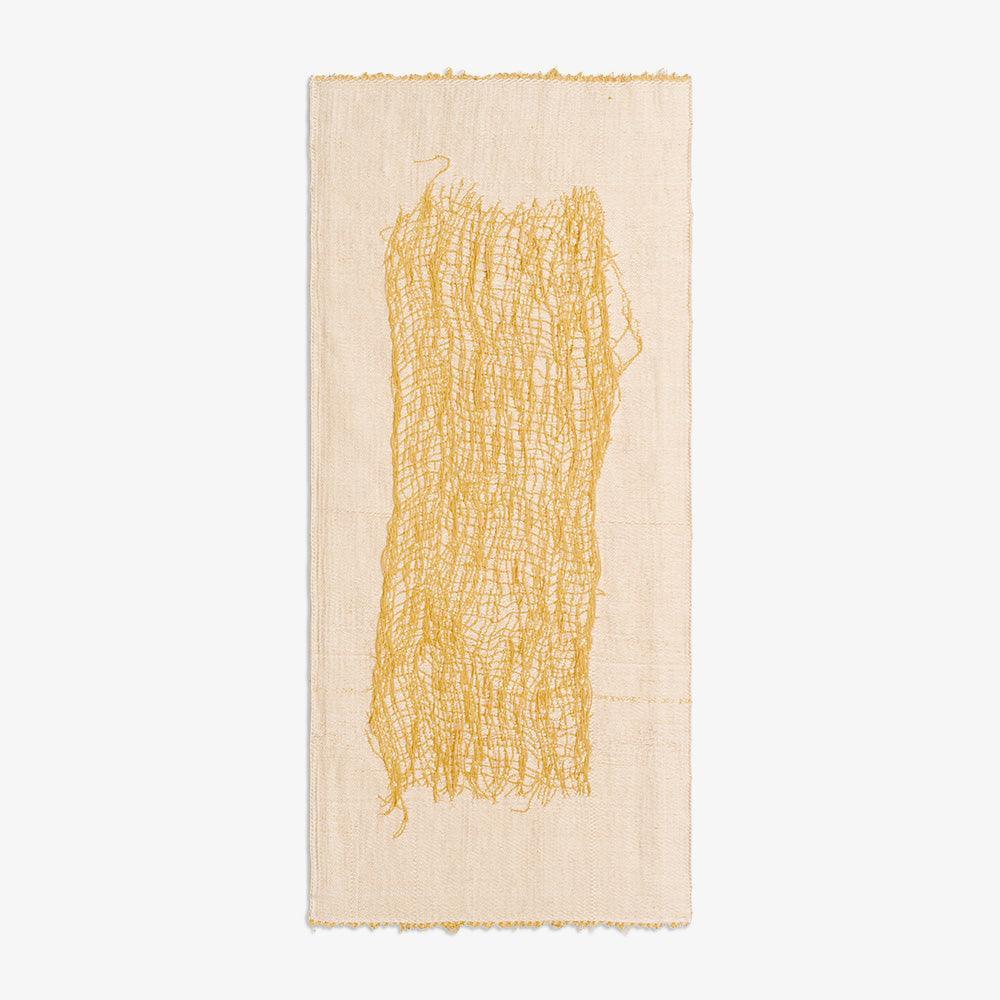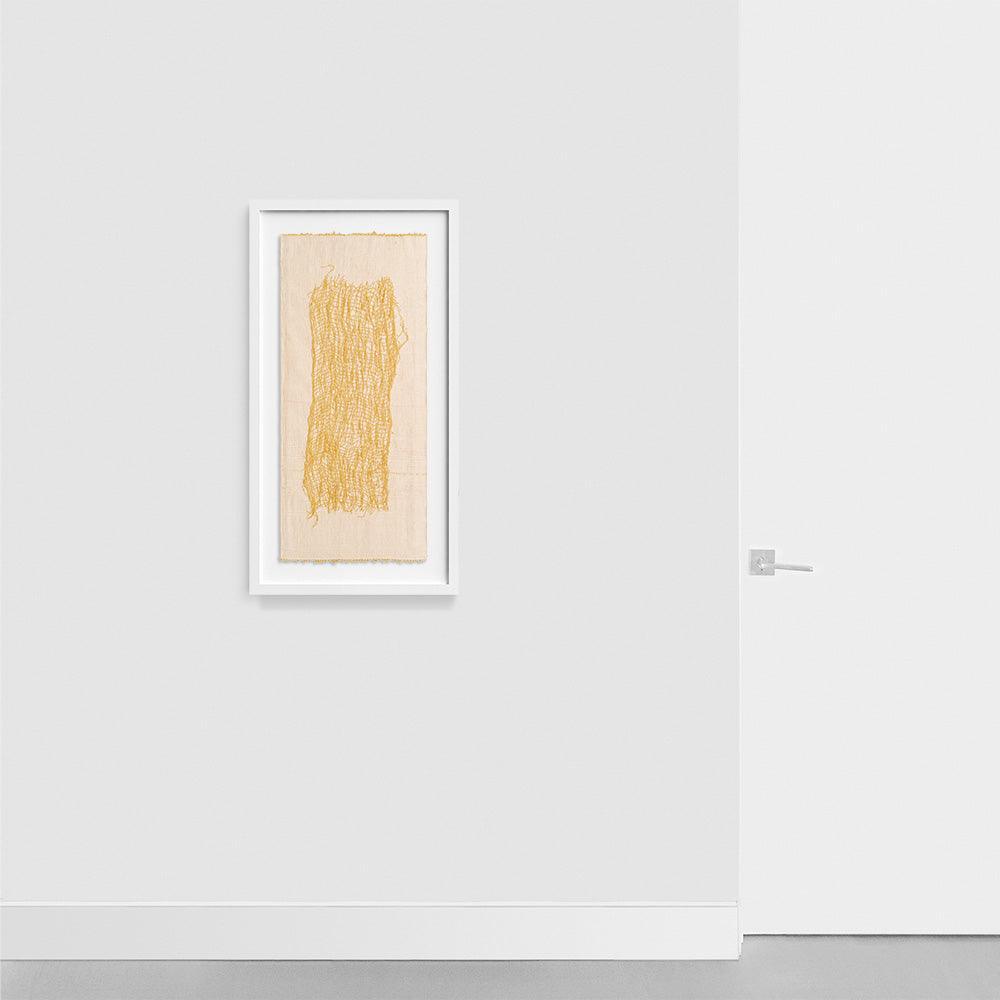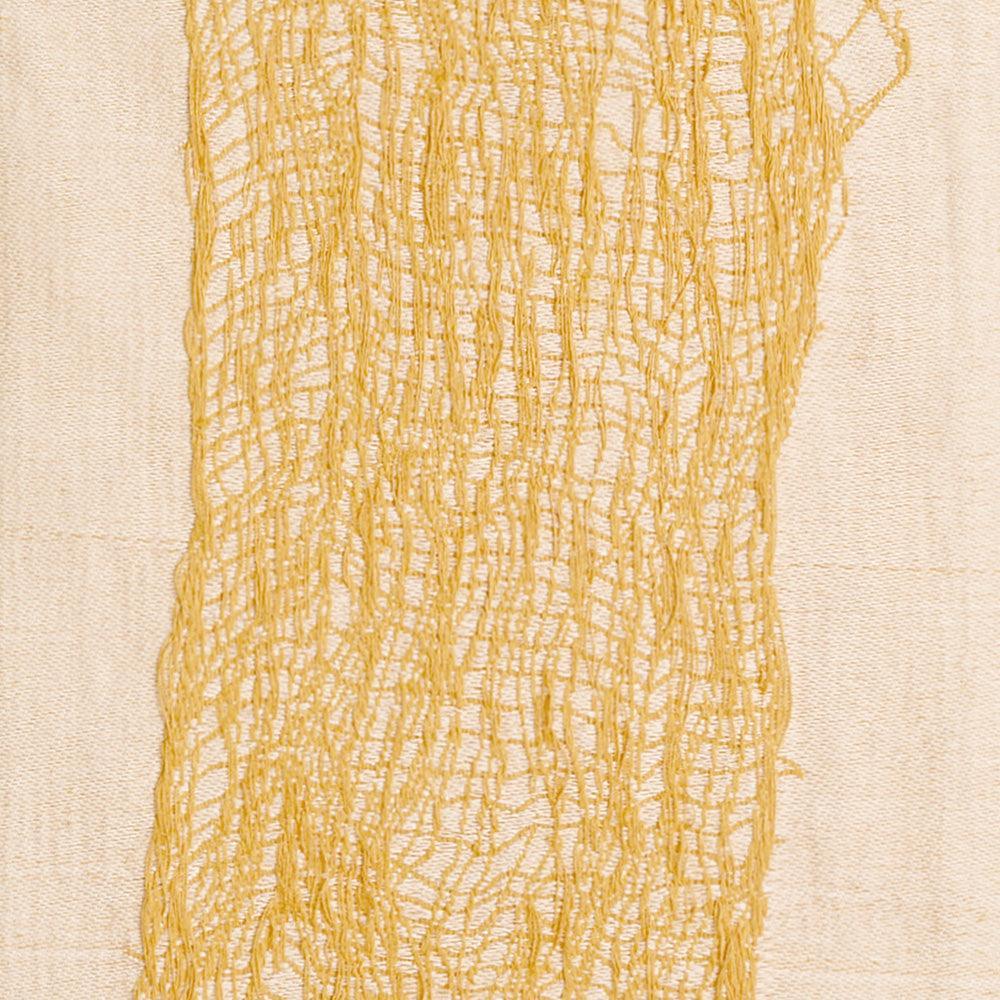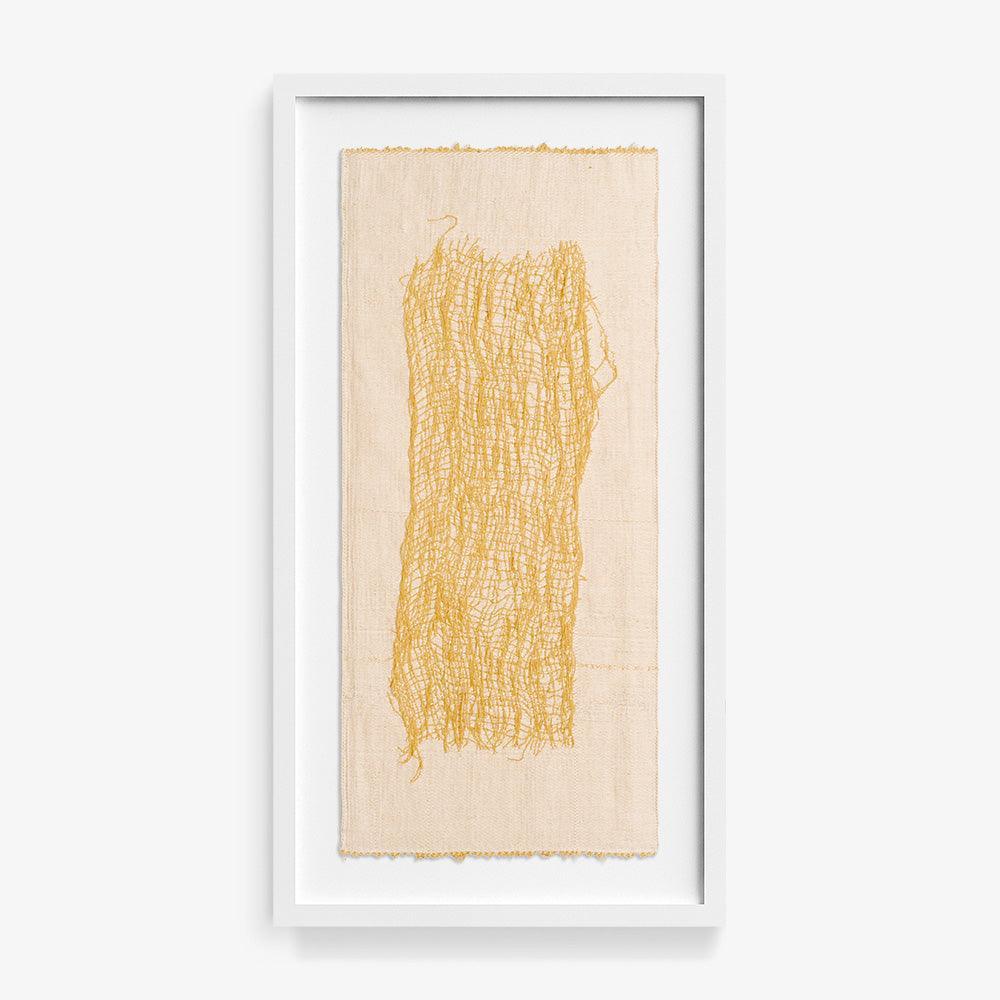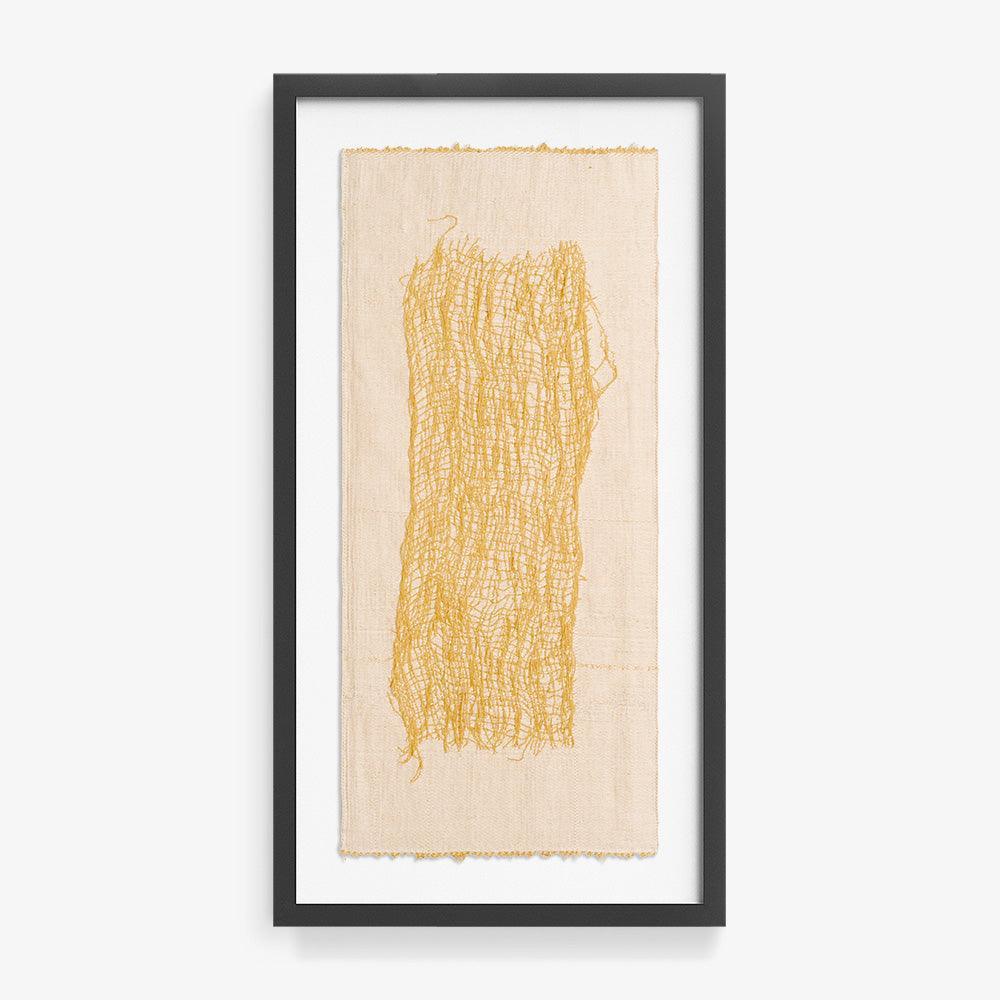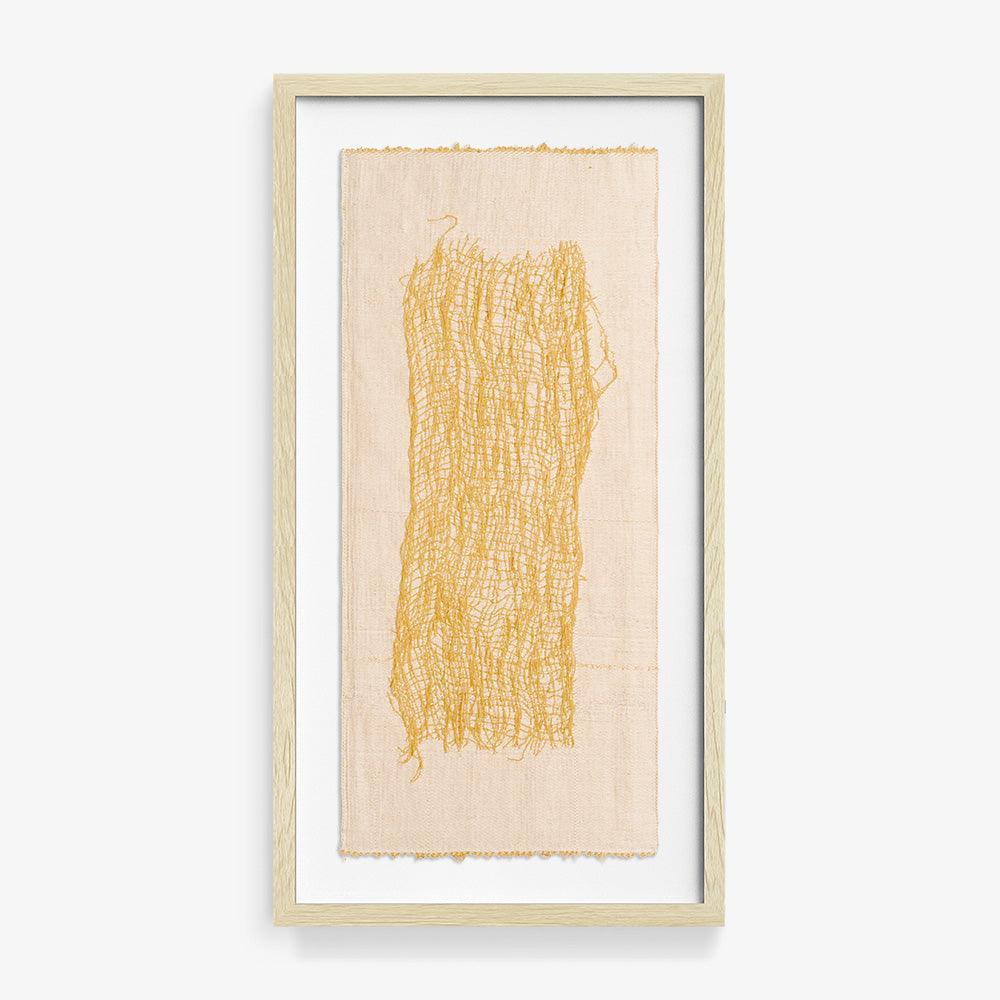 DESCRIPTION
Handwoven cotton and linen | 2019
Following frequent doctor's visits for ongoing medical treatment, Weiner collects the medical gauze used on her body and transforms these blood-stained bandages into woven textiles to explore concepts of control, structure, and transformation. Using hand-dyed thread on her digital jacquard loom, Weiner renders the gauze on a 1:1 scale, replicating the spontaneous abstract form that the bodily fluid formed on the bandage. This duplicate becomes a sterilized relic, memorializing the often overlooked and discarded material while creating a quasi-self portrait through the imprint or residue of the artist's body. This work — her wounds — reflects Weiner's struggle to come to terms with illness and the oftentimes unforgiving body, calling into question how one can shift the narrative around illness into one of healing.

These works can be mounted, please inquire for more information.
DIMENSIONS
28 x 12.5 inches
FRAMED DIMENSIONS
Floated: 32.5 x 16.5 x 1.25 inches
AUTHENTICATION
The work comes with a Certification of Authenticity signed by the Co-Founder of Tappan
Studio Visit
Q. Describe your work in three words.
A. Intimate
Body
Connection
Explore
Tappan invites you to explore our collection of artworks dedicated to the study and appreciation of the beauty of the human body.
This original artwork has sold
Follow Mia Weiner to get updates on their practice and upcoming exhibitions
Be in the Know About Artwork Launches & Artist News
Most artwork will arrive after the New Year, please reach out to info@thetappancollective.com for questions.