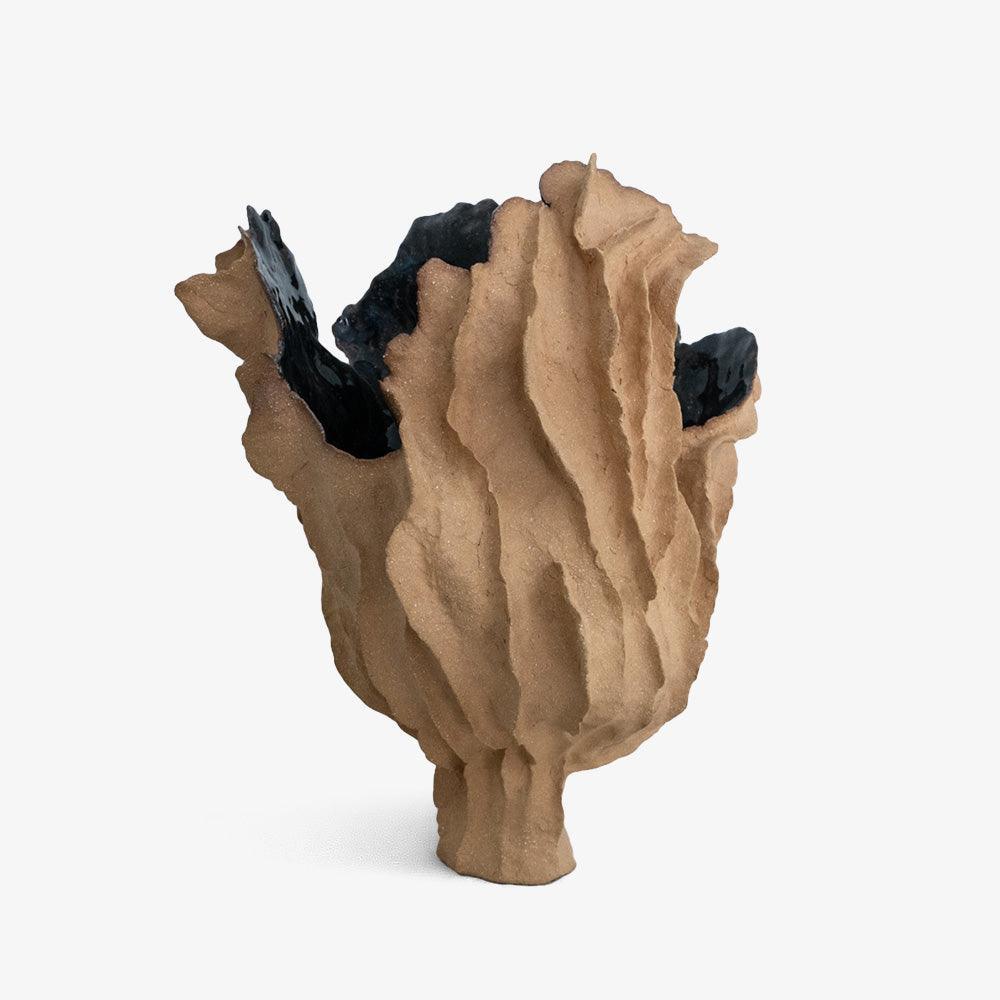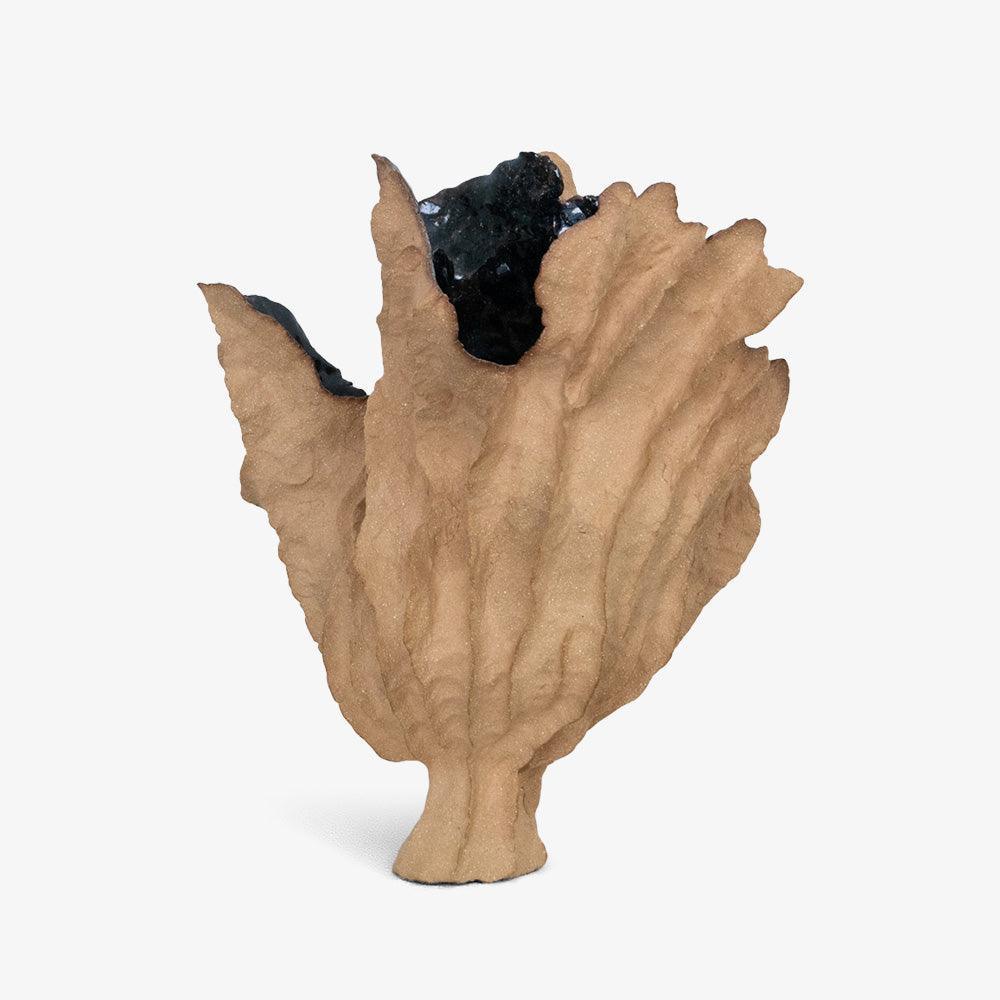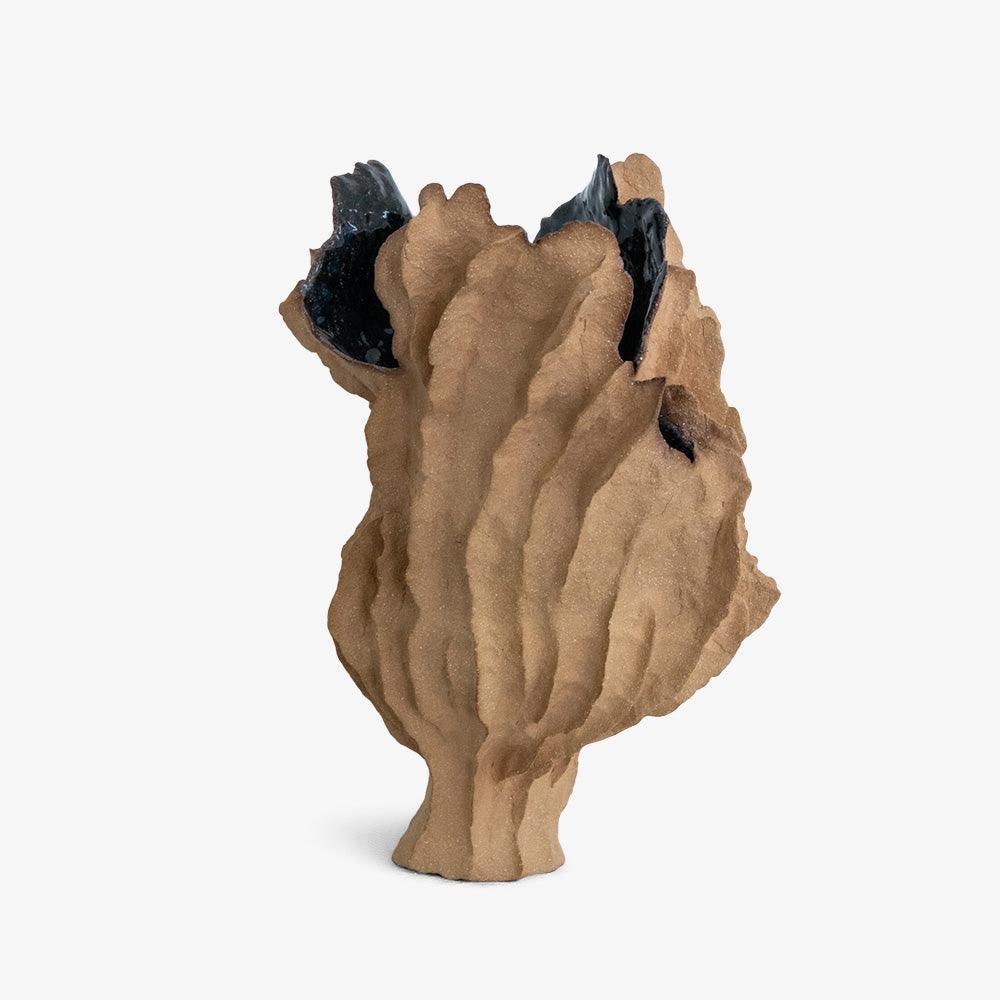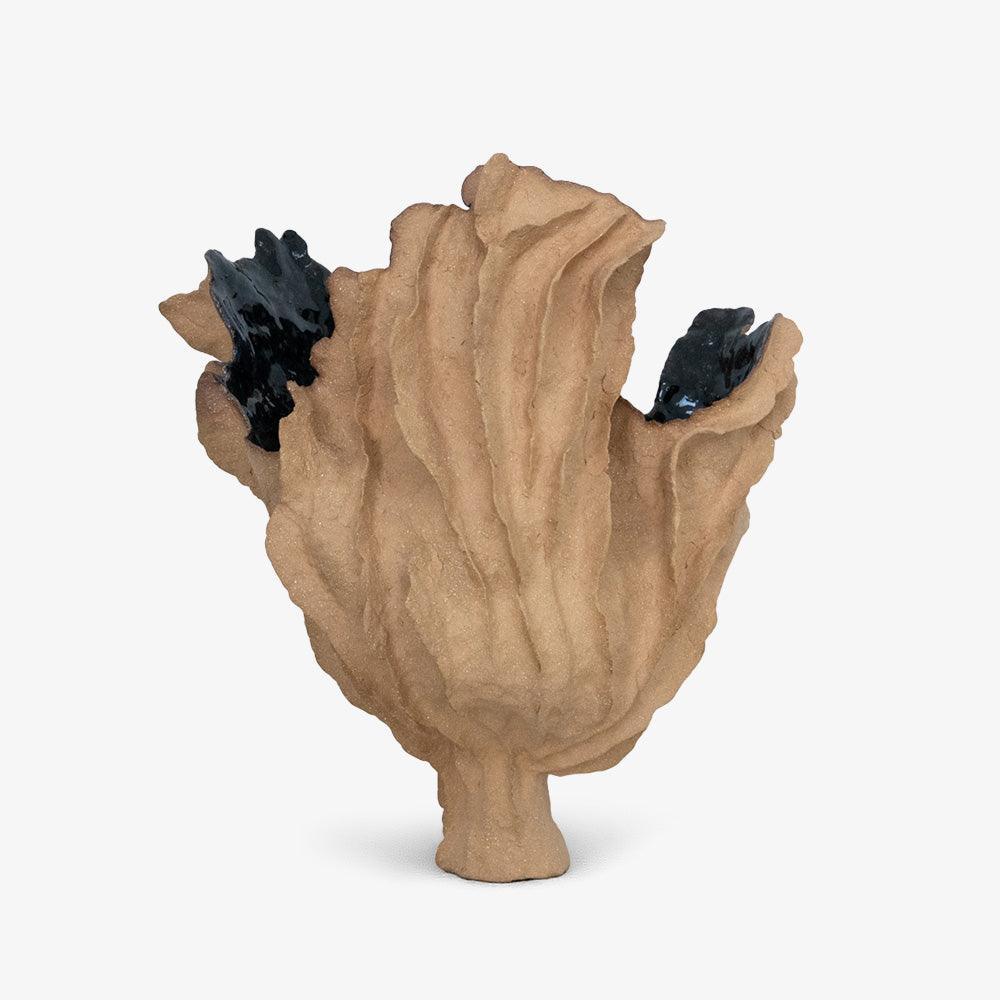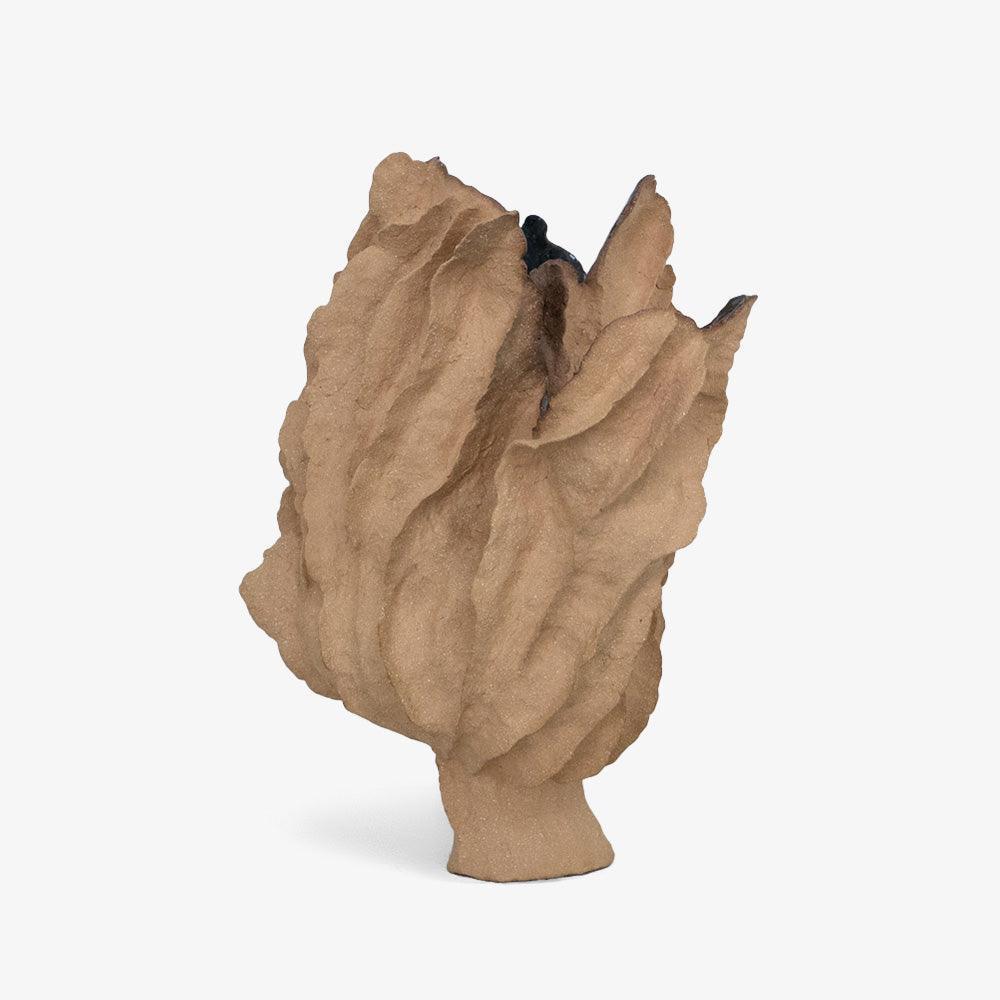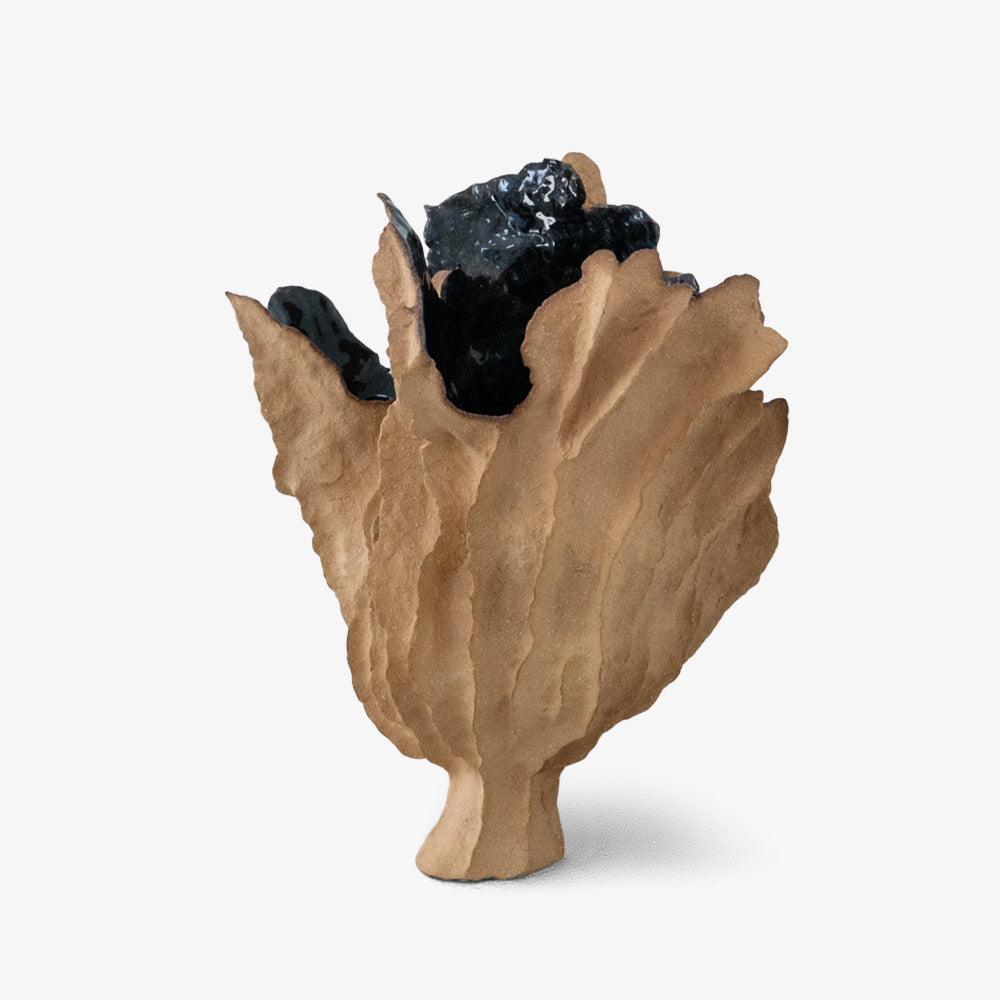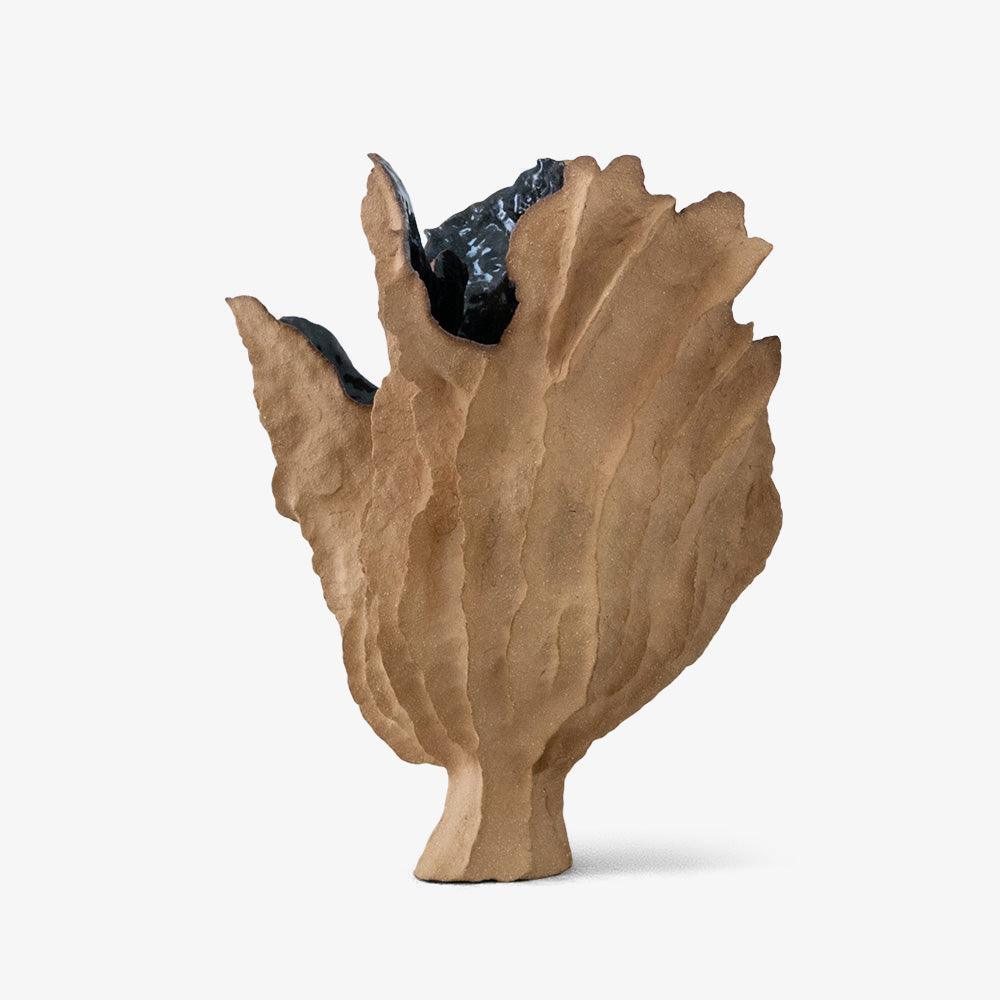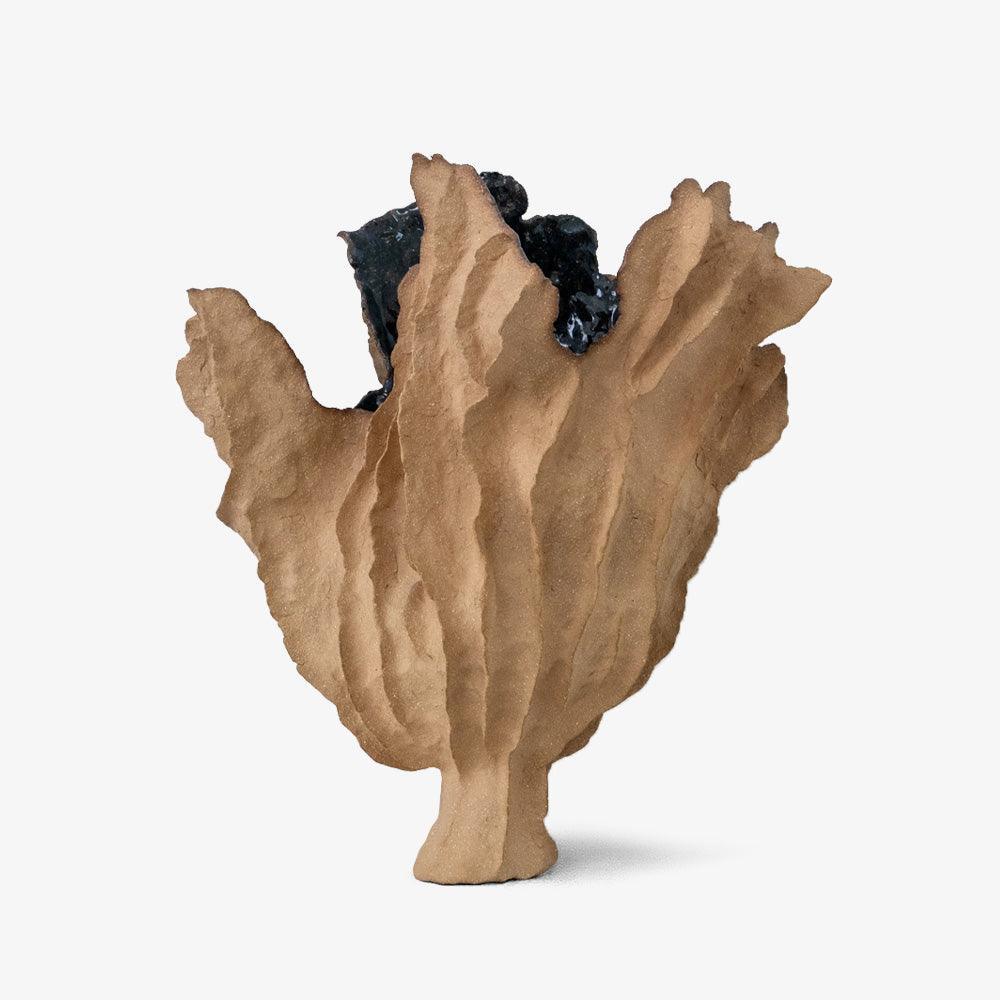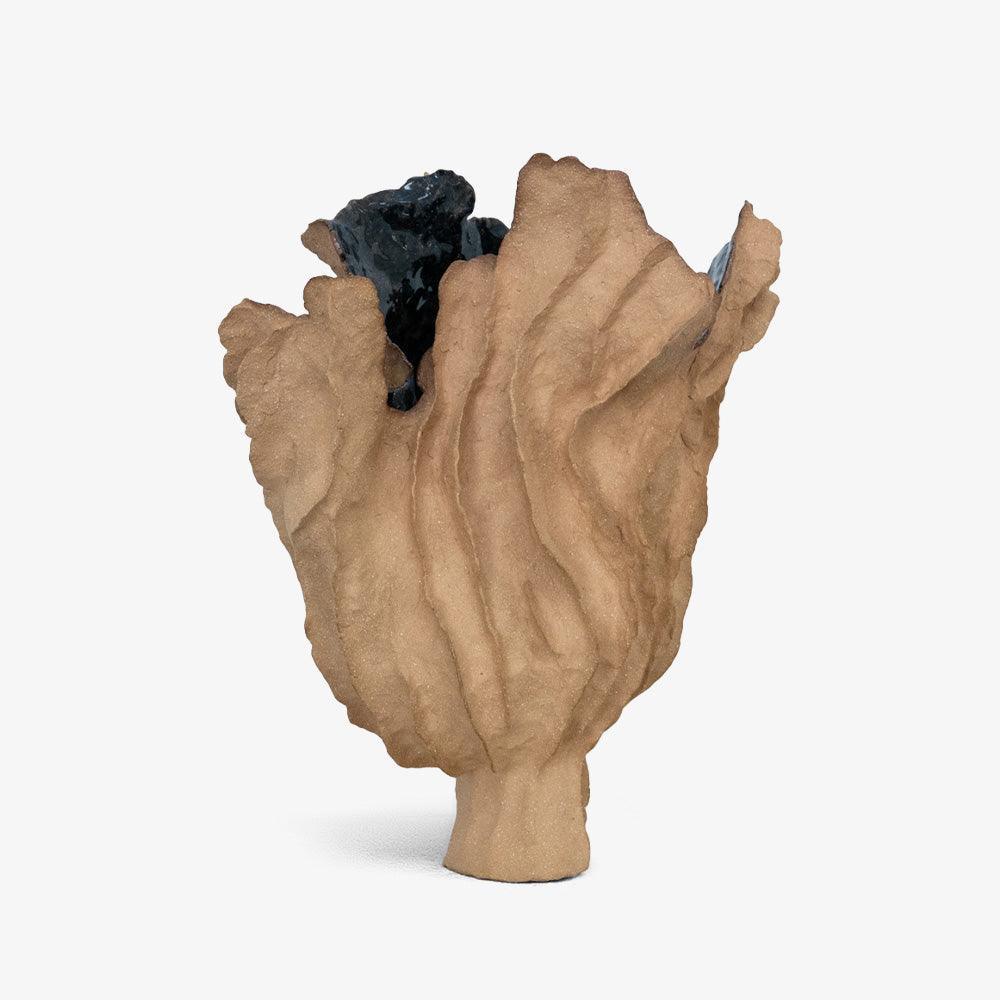 DESCRIPTION
Paper clay, glaze | 2022
The works in this series speak to emergence – the shapes reflect the potential one sees within seeds and buds. Each piece is formed from a pinched ball of paper clay to which very small coils are slowly added. As the piece grows, Yamakami searches for balance, a fragile moment when a work has finally found its footing.
DIMENSIONS
13 x 12 x 7.5 inches
AUTHENTICATION
The work comes with a Certification of Authenticity signed and numbered by the Co-Founder of Tappan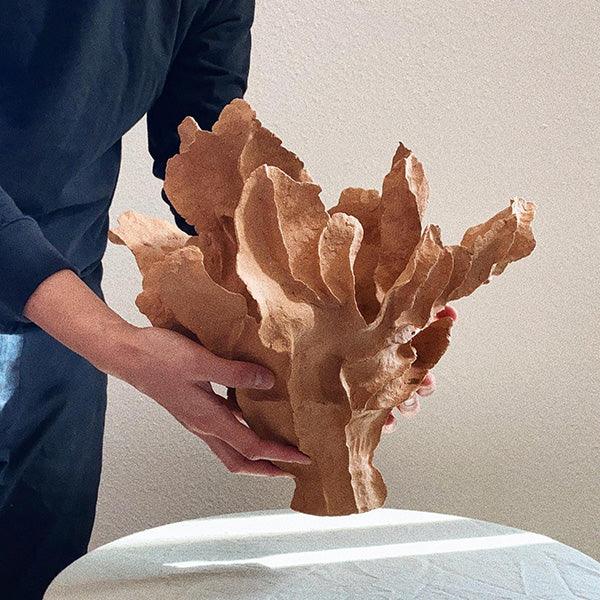 About the Artist
Jonathan Yamakami
Jonathan Yamakami is a Japanese-Brazilian ceramist based in Los Angeles. His practice focuses on hand-built sculptural vessels, drawing from the raw forms and textural abundance of sea creatures, botanical life, and geological formations. While Yamakami's background in design informs his search for textures and forms, he embraces a more intuitive process of making and values the unexpected.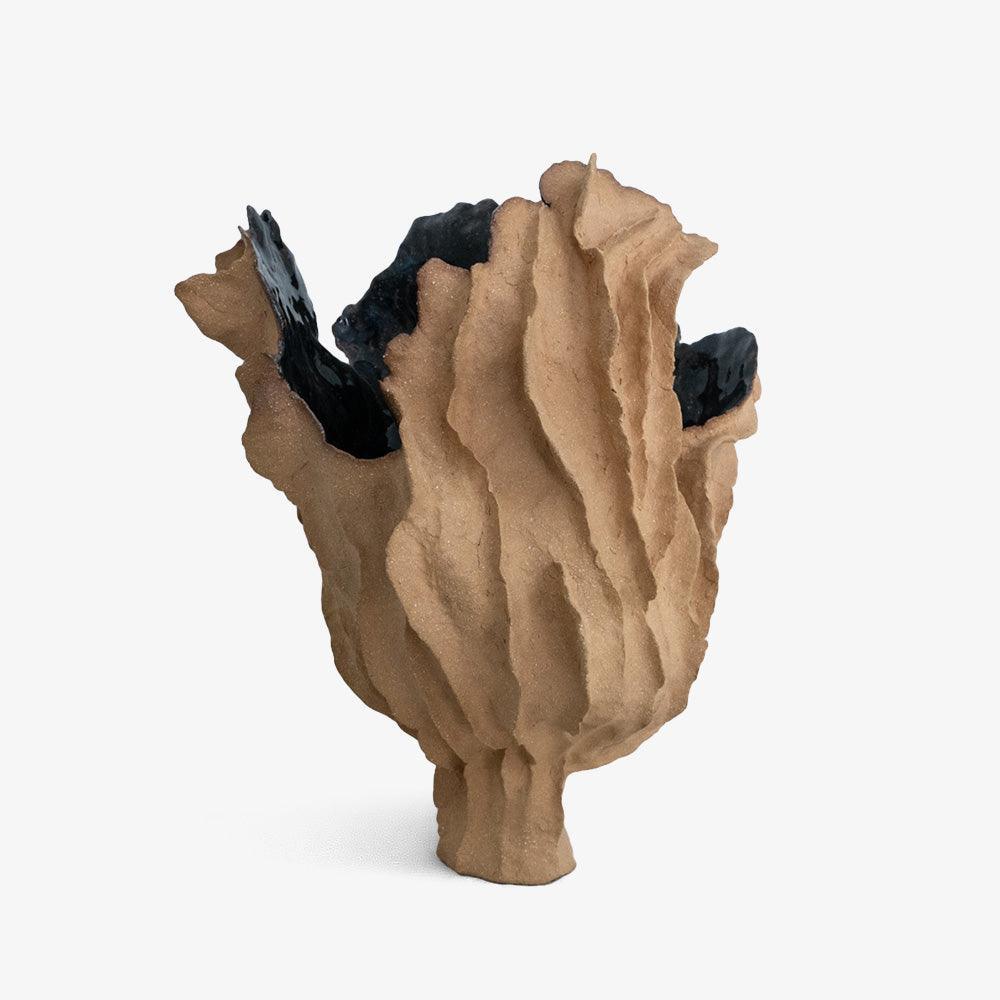 Choose options