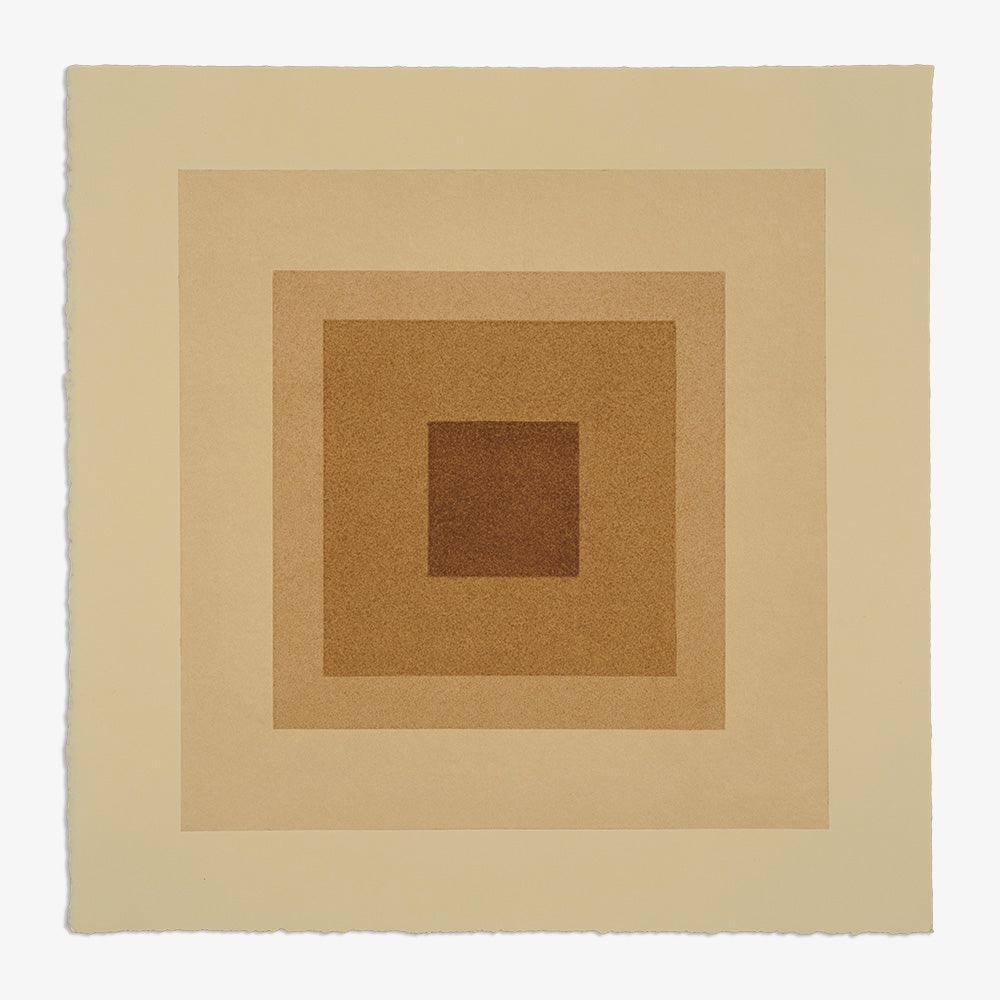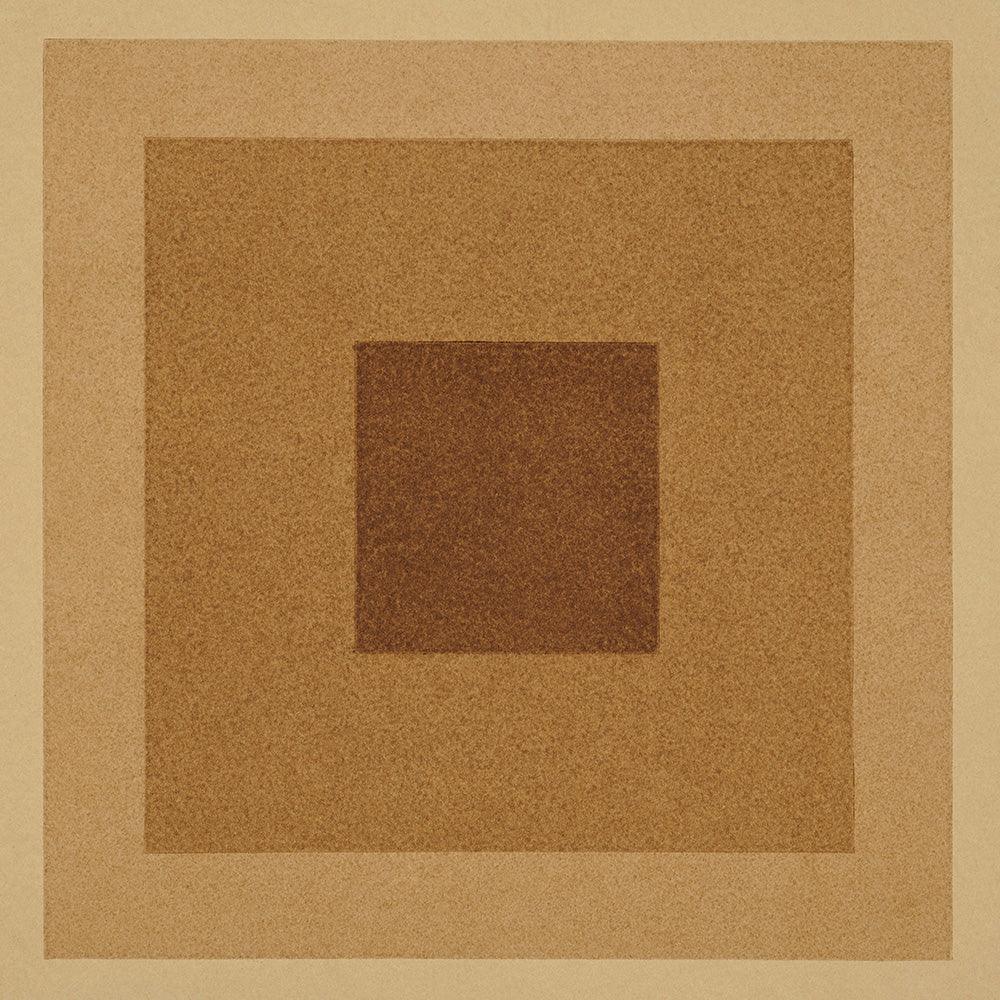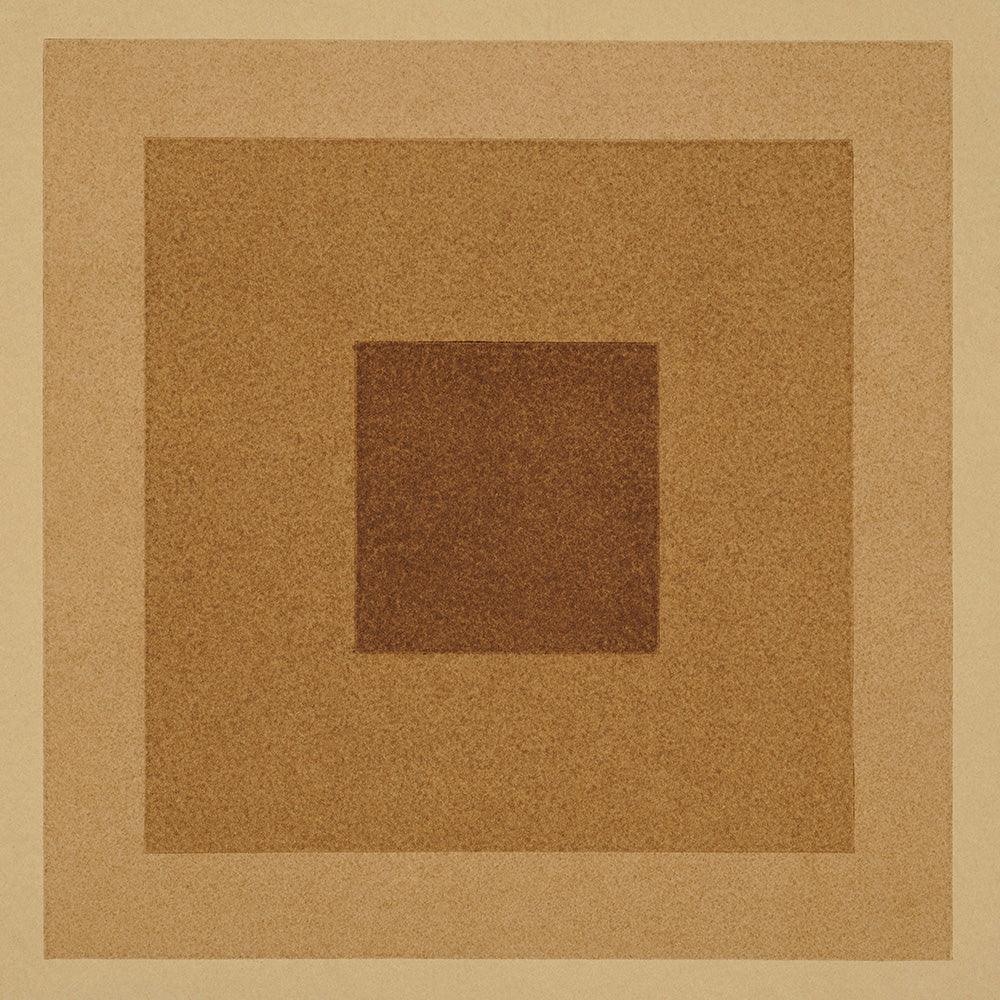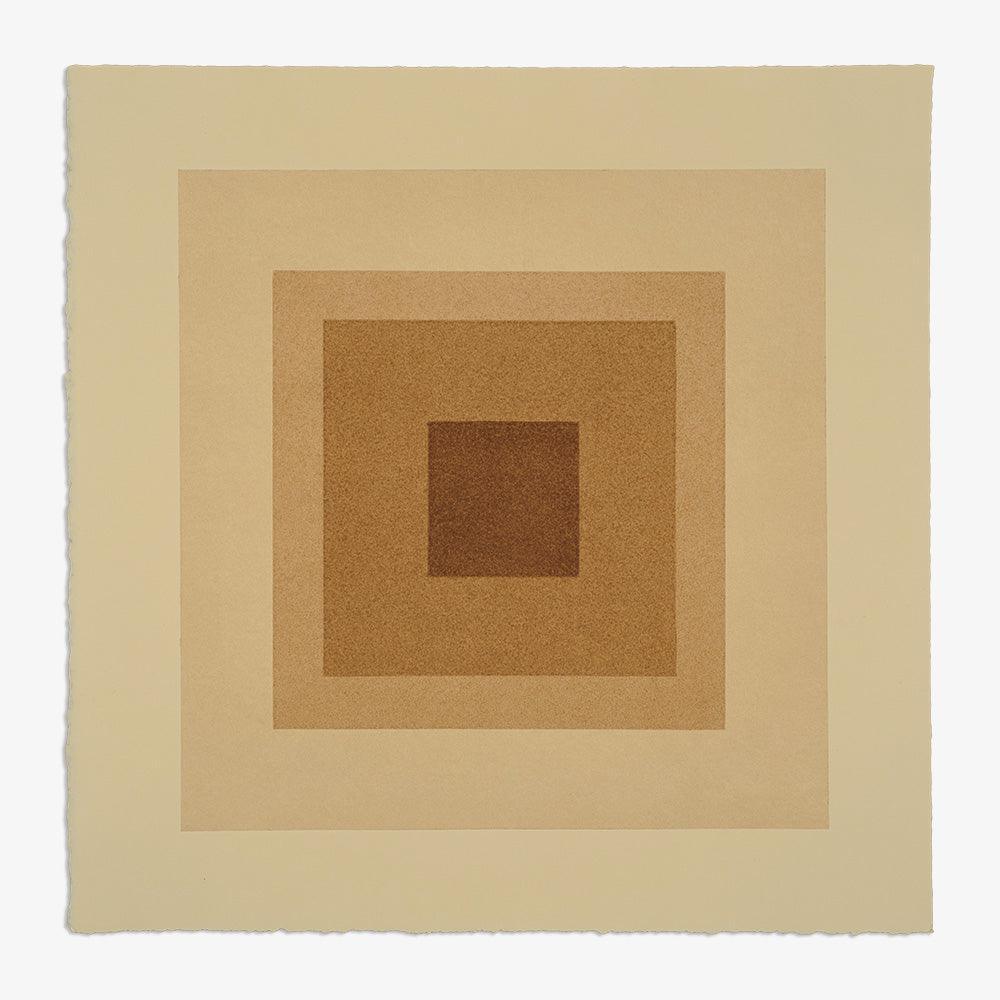 Dye Study Ghost, Madder, Iron & Indigo, 2022
DESCRIPTION
Ink on Paper | 2022
Humphreys' geometric gradient prints reflect her challenge to the confines of traditional printmaking though her ongoing experimentation with process and material. After each print she creates, she produces another from the residual ink left on the printmaking plate. This process of absorbing the remaining ink creates a "ghost" print, resulting in softer, more subtle hues and varied texture. Humphreys' ghosts can be unpredictable and imperfect, reflecting her curiosities about the technique and how the printmaking process itself dictates the final result.
DIMENSIONS
17 x 17 inches
FRAMED DIMENSIONS
Floated: 21.5 x 21.5 x 2 inches
AUTHENTICATION
Signed by artist.
The work comes with a Certification of Authenticity signed by the Co-Founder of Tappan.
Size: 17 x 17 inches
Custom Framing Included
Cheryl Humphreys is donating a portion of her proceeds from this work to support the women of Iran via the
Iranian Diaspora Collective
.
This original artwork has sold
Follow Cheryl Humphreys to get updates on their practice and upcoming exhibitions
Be in the Know About Artwork Launches & Artist News
This artwork is excluded from all discounts
Most artwork will arrive after the New Year, please reach out to info@thetappancollective.com for questions.
"I was exploring the visual dialogue of contemporary communication... Specifically the use of symbols in place of words."
-Cheryl Humphreys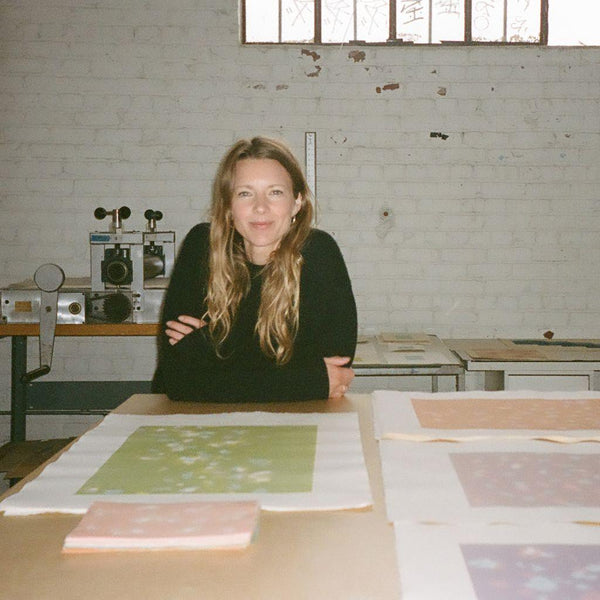 About the Artist
Cheryl Humphreys
Cheryl Humphreys' meticulously crafted, hand-pulled prints have been featured in The Long Beach Museum of Art (Long Beach, CA), Vogue, MyDomaine & Artnet.com. Residencies include Pocoapoco Residency, Otra Vox and MacArthur Place.
In the Studio