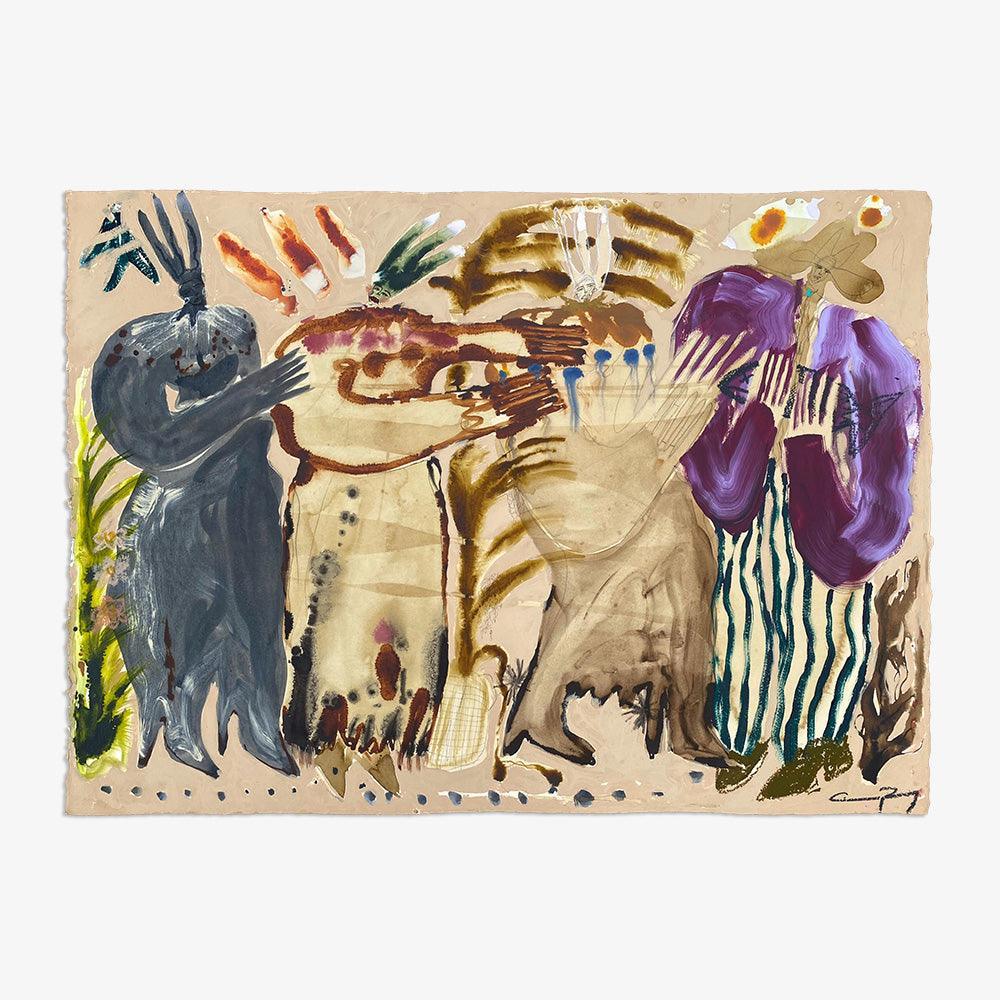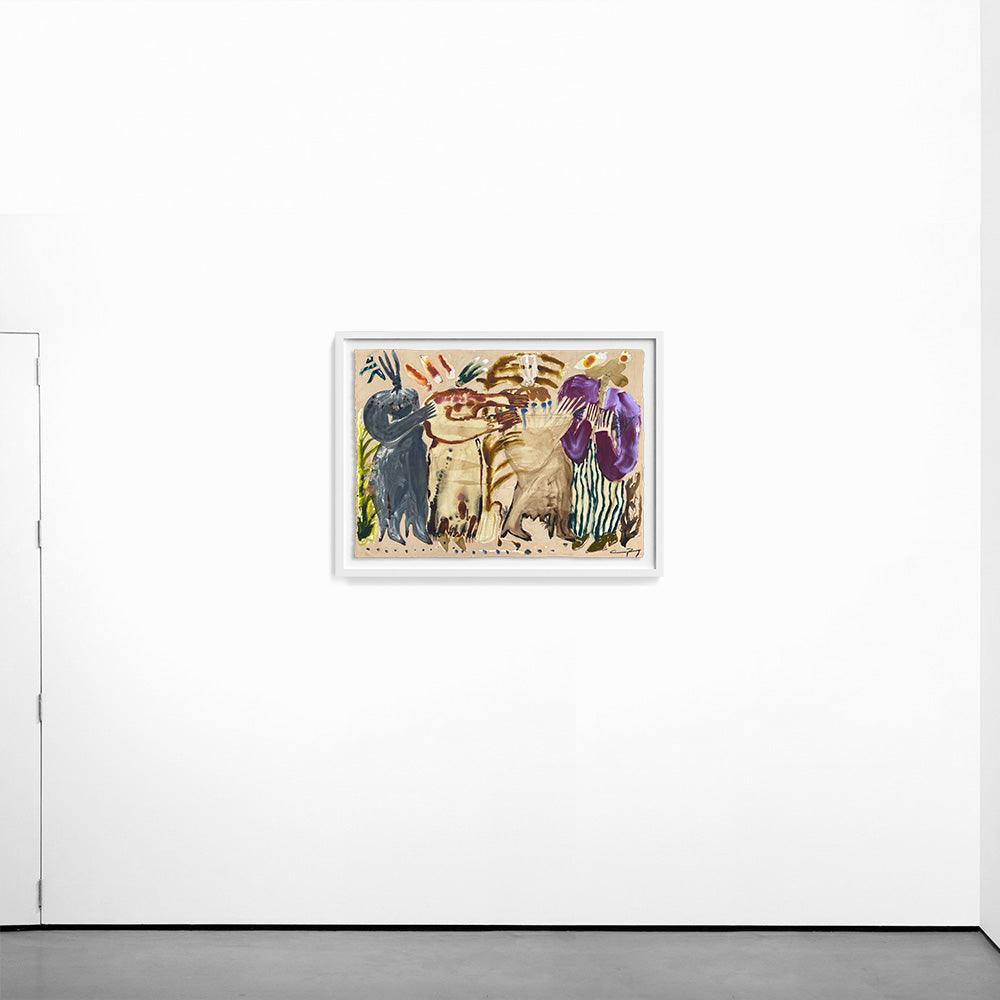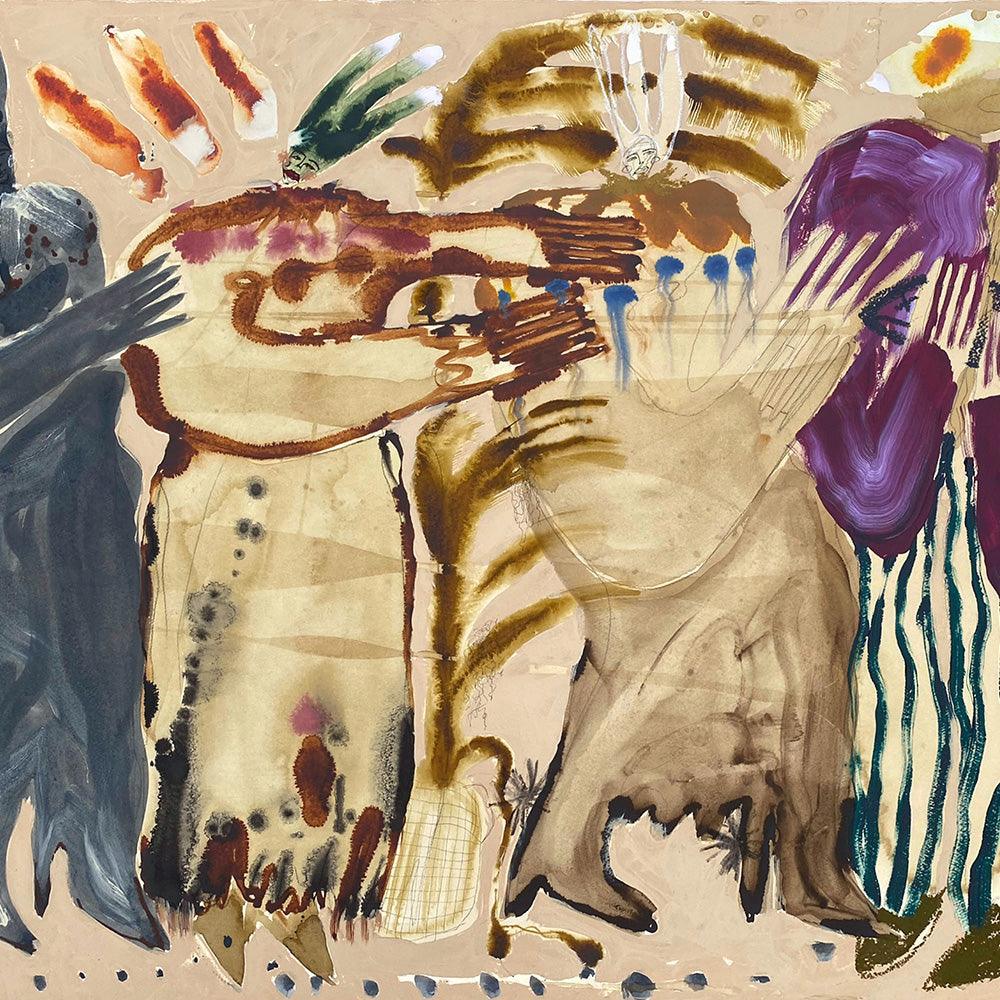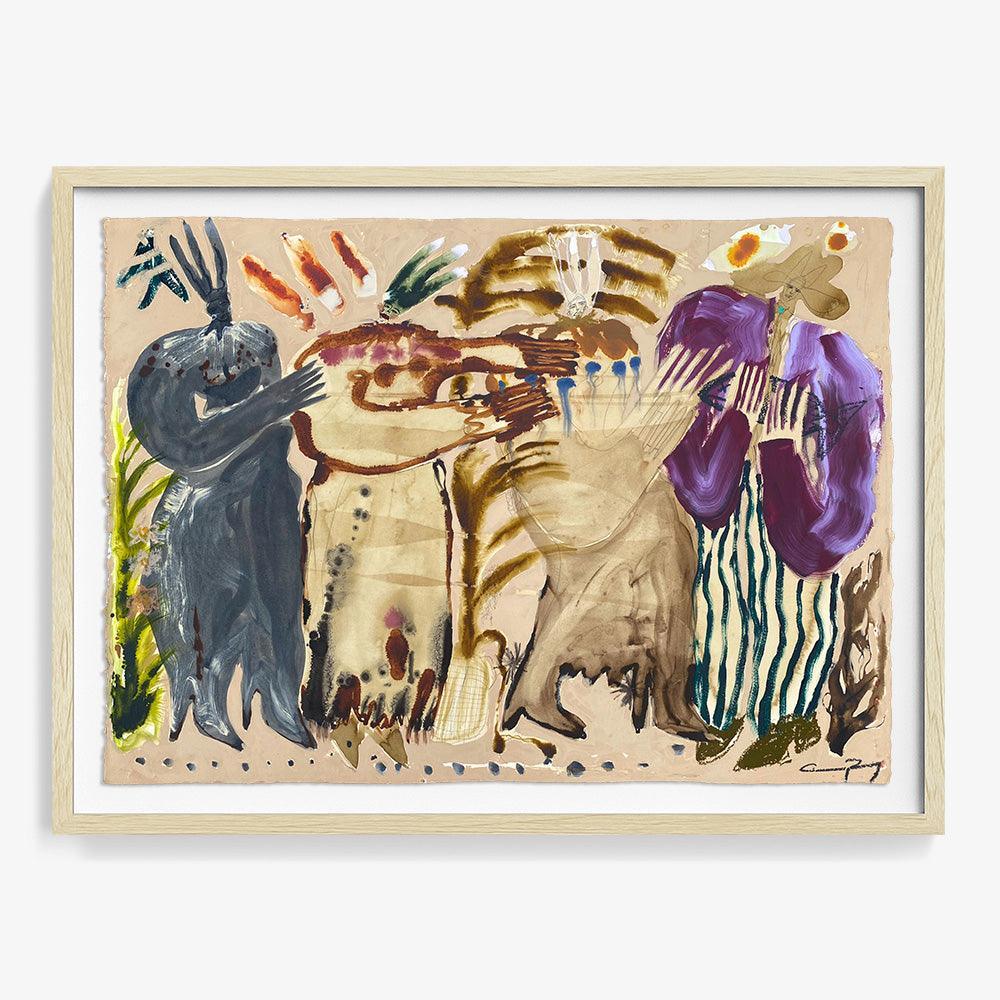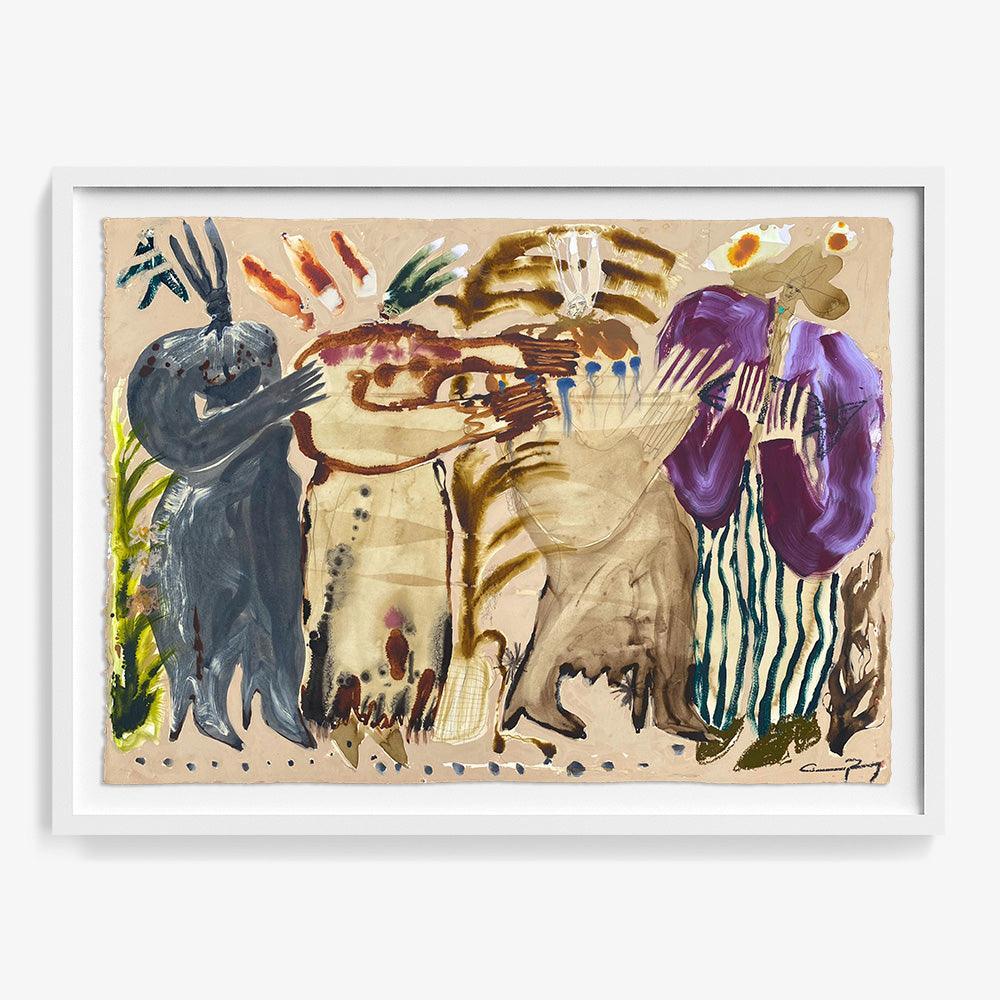 DESCRIPTION
Acrylic, ink, graphite, charcoal, coffee, and oil stick on 300lb cold-pressed paper | 2023
Caroline Pinney's latest collection — "Enhance / Disrupt" — comments on the spectrum of social association and how its value directly impresses itself onto our physical environment. A week in Key West pulled Pinney out of her studio and onto an island riddled with lively strangers, an abundance of fresh seafood, and thriving variations of local wildlife and plants. As a physical response to her new environment, her process shifted into a contemplative state as she documented her surroundings in sketches and on film. This process informed new and modified approaches to color, line work, and iconographic visual representations supporting the concept for this series. "Enhance / Disrupt" ultimately speaks to physical awareness with regards to the company we keep — both good and poor.
DIMENSIONS
29.5 x 41 inches
FRAMED DIMENSIONS
Floated: 34.5 x 46 x 2 inches
AUTHENTICATION 
Signed by artist.
The work comes with a Certification of Authenticity signed by the Co-Founder of Tappan
This original artwork has sold
Follow Caroline Pinney to get updates on their practice and upcoming exhibitions
Be in the Know About Artwork Launches & Artist News
"Enhance / Disrupt ultimately speaks to physical awareness with regards to the company we keep—both good and poor."
-Caroline Pinney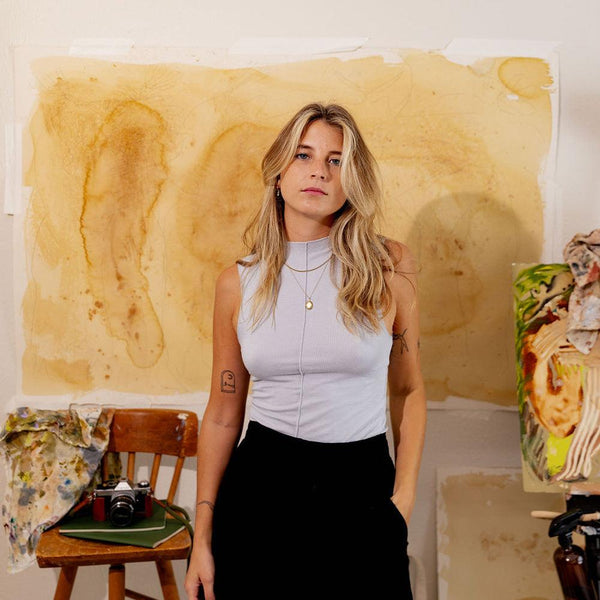 About the Artist
Caroline Pinney
Caroline Pinney is a contemporary figurative artist whose work primarily explores intimacy and human relationships. Since receiving her BFA, the artist has lived in Nashville, Richmond, and is now based in Austin—and is energized by the warmer weather. The landscapes and robust art and music scenes of each city have propelled her curiosity and independence, instilling lyricism and movement into her work. Pinney's work has been featured in Vanity Fair UK and The Scout Guide: Richmond.