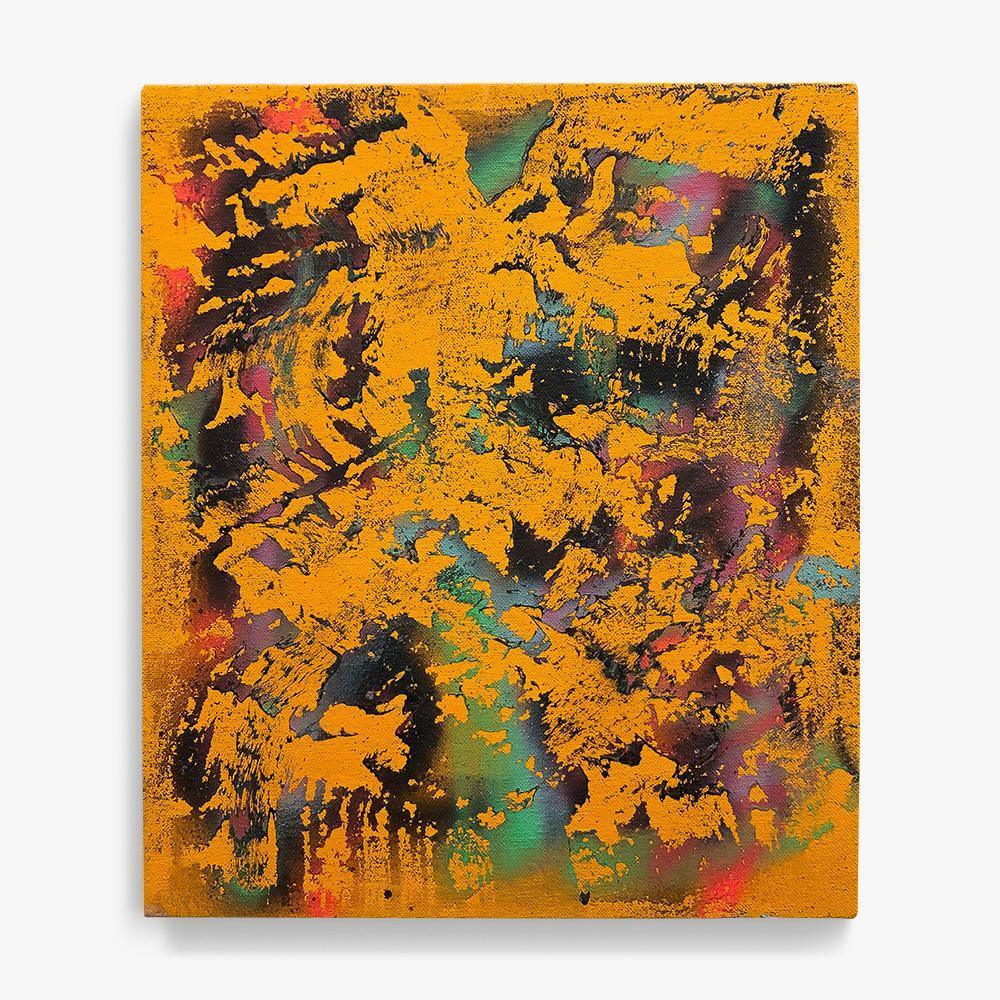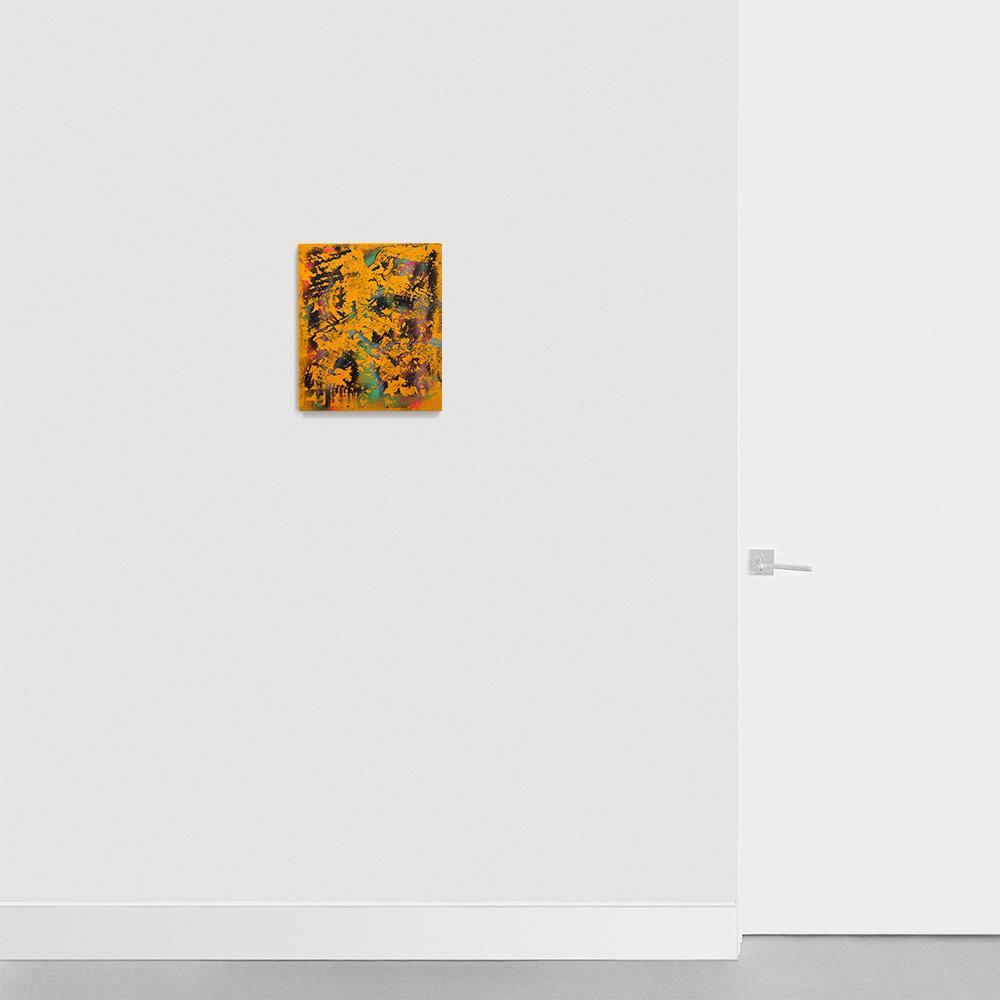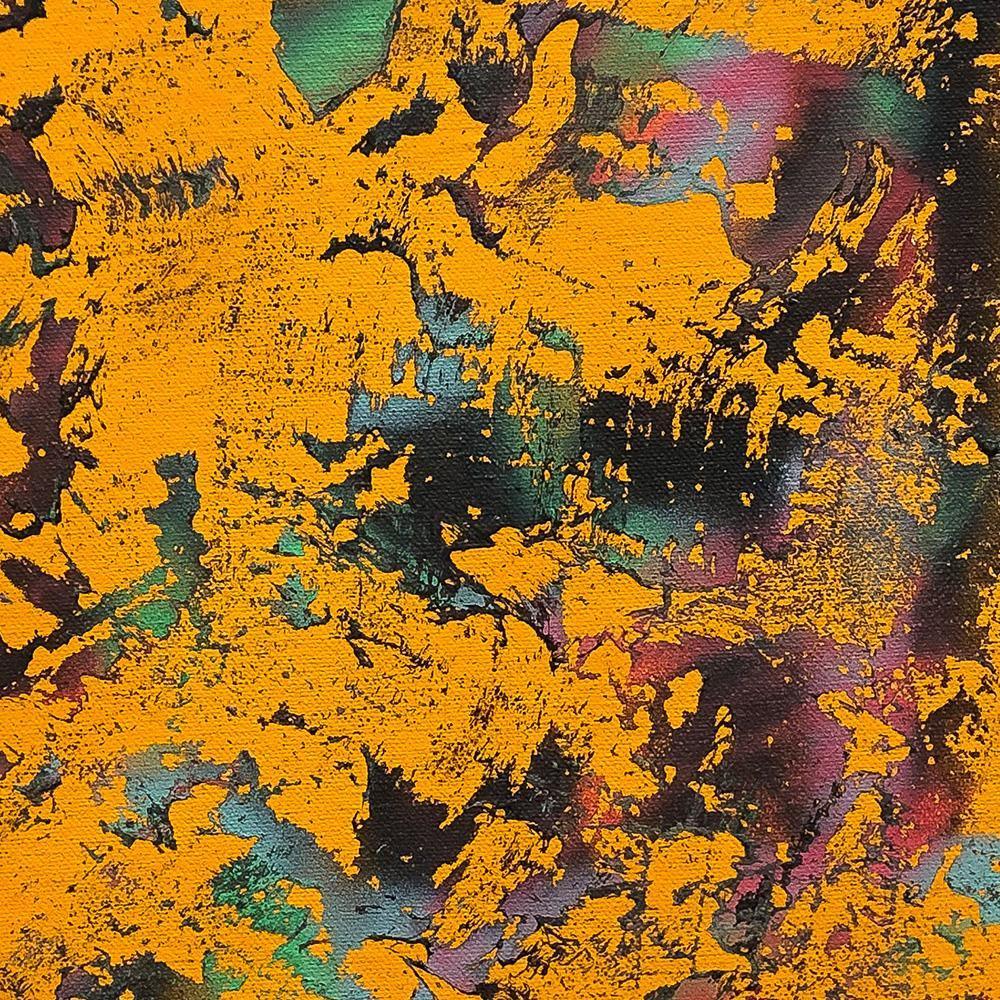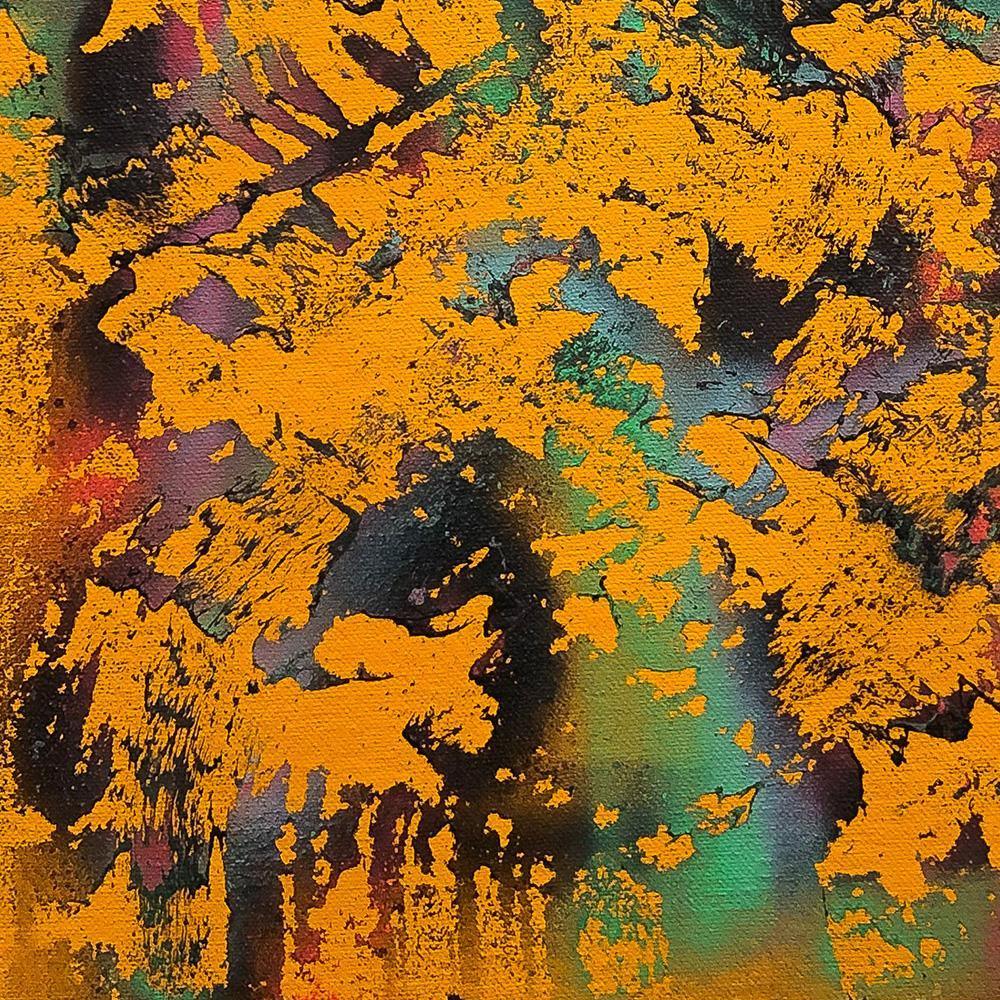 DESCRIPTION
Spray paint, acrylic on canvas | 2019
Brooklyn-based artist Jeff Kraus plays with language and abstraction in the series "My Bunny the Snake." Veiled between layers of acrylic and spray paint is text on the topic of love. The hidden terms of endearment imply the misunderstanding and humor common in forming romantic relationships. By blurring the boundary between the written word and medium of paint, Kraus suggests that language can be both concept and aesthetic.
DIMENSIONS
14 x 12 inches
AUTHENTICATION
Signed by artist.
The work comes with a Certification of Authenticity signed by the Co-Founder of Tappan
Studio Visit
Q. Describe your work in three words:
A. Aggressive, stirring, architectural...
Explore
We invite you to explore our curated collection of abstract artworks by Tappan artists.
"Mistakes often become the final piece. I like to be surprised in the studio. Old works inform new works, along with failed attempts and piles of trashed material."
-Jeff Kraus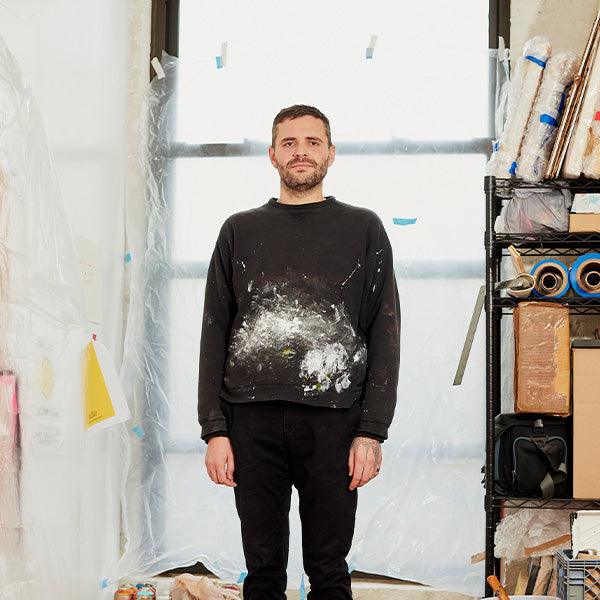 About the Artist
Jeff Kraus
Multi-disciplinary artist Jeff Kraus's practice include painting, digital video, sculpture and NFTs. Kraus has been featured in Architectural Digest, The Wall Street Journal and Emergent Magazine and has exhibited across the us, including at Pace Gallery (New York). His work of considers particular locations that were critical to the process of making the work.
In the Studio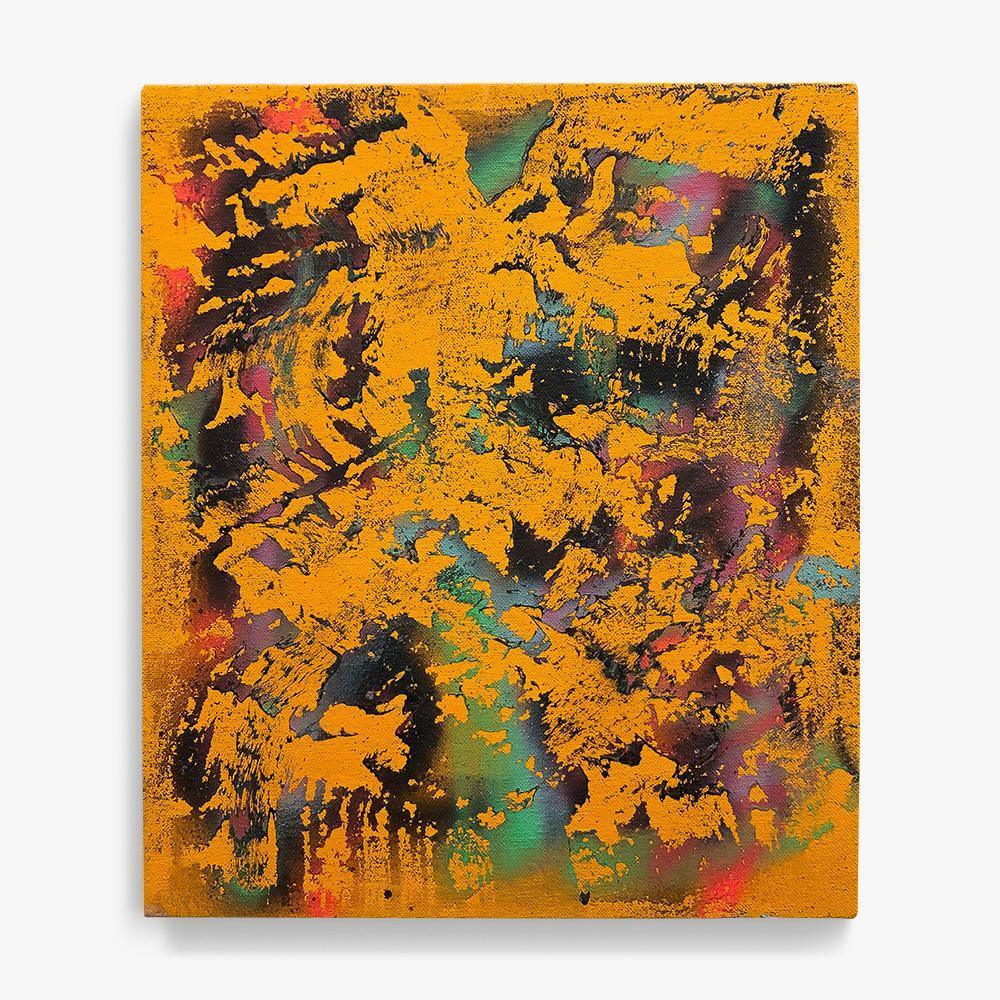 Choose options