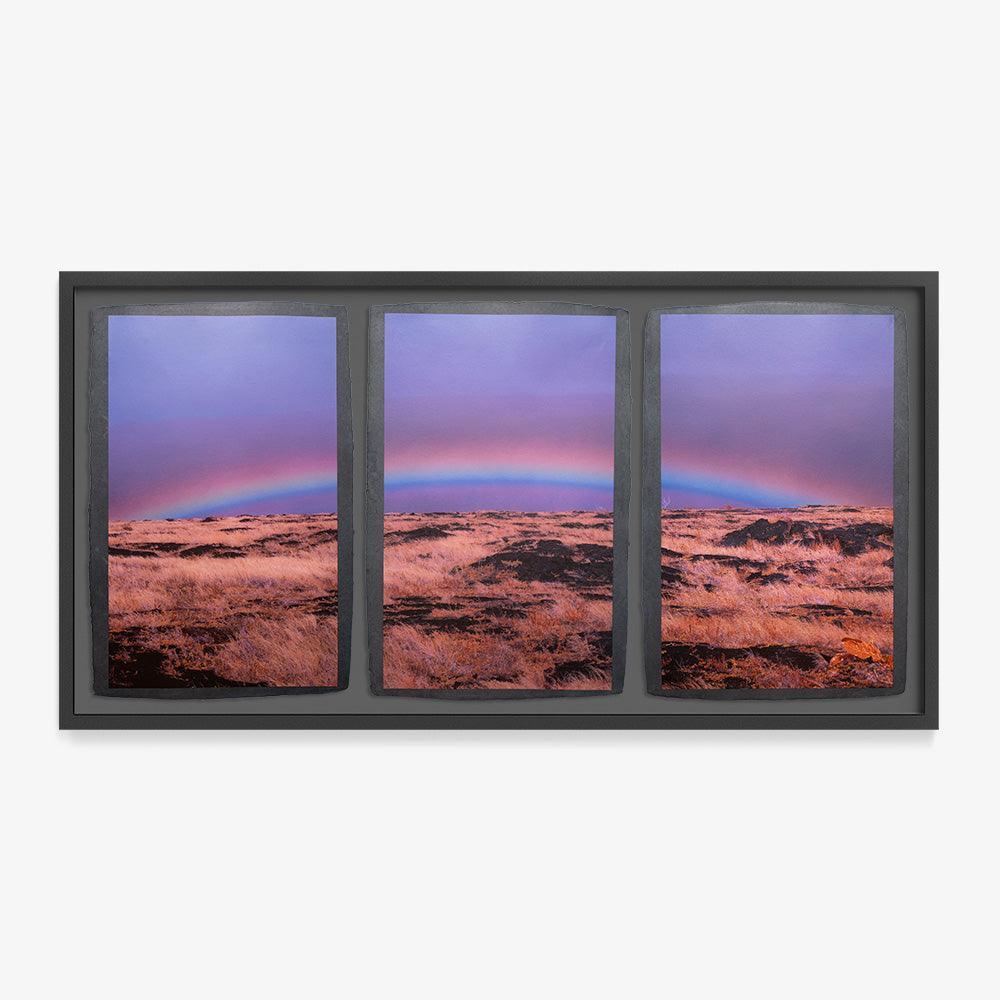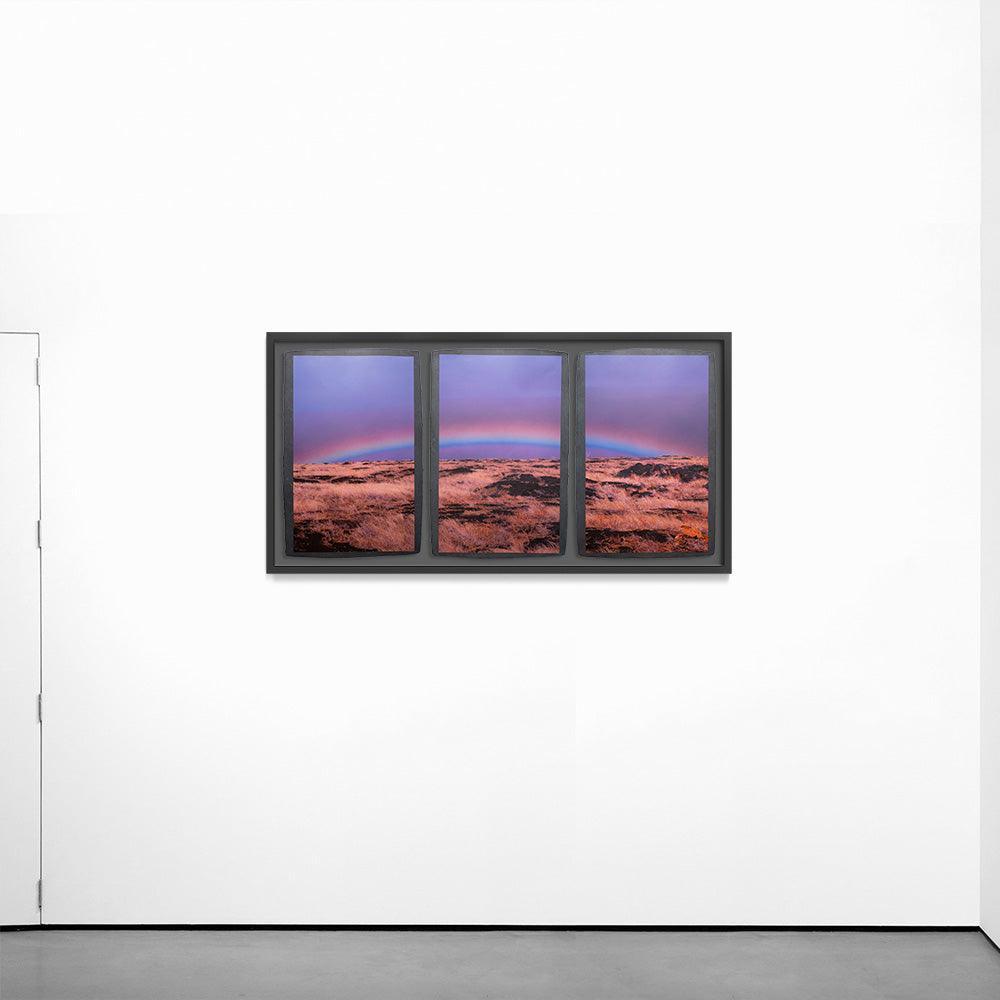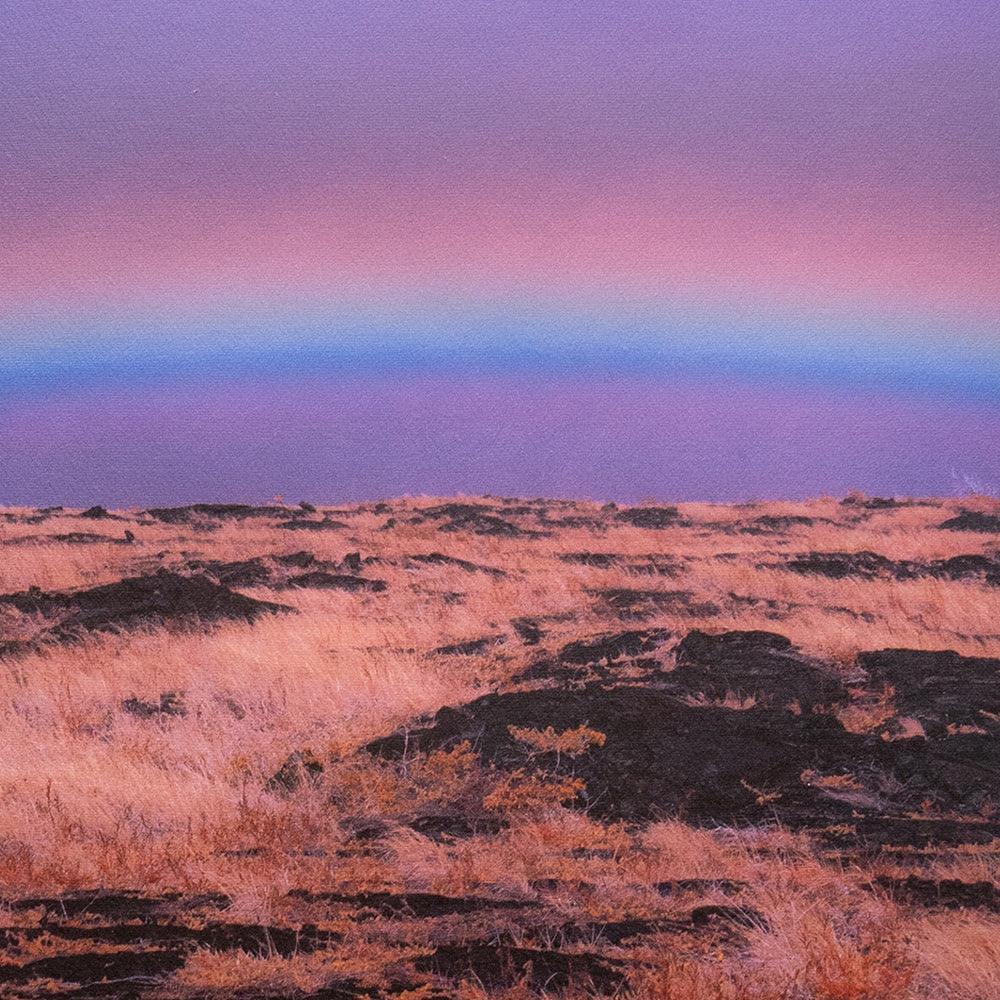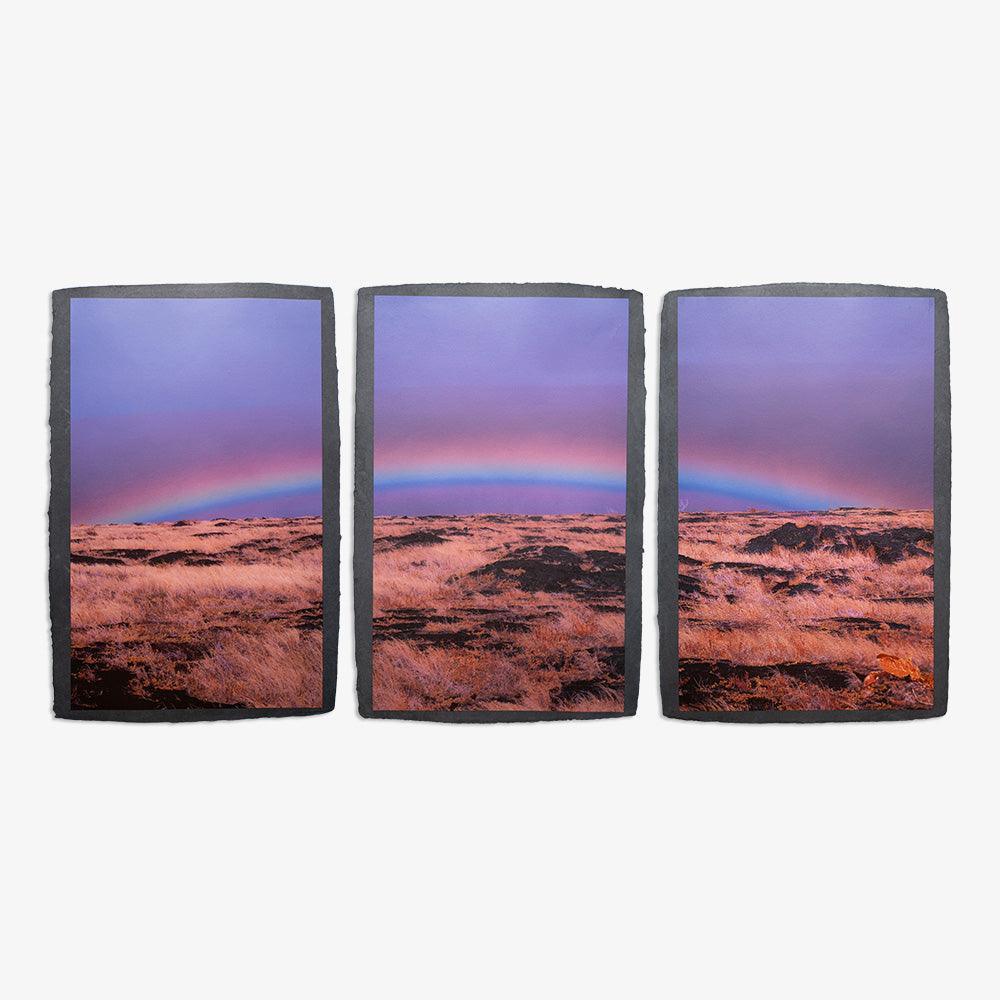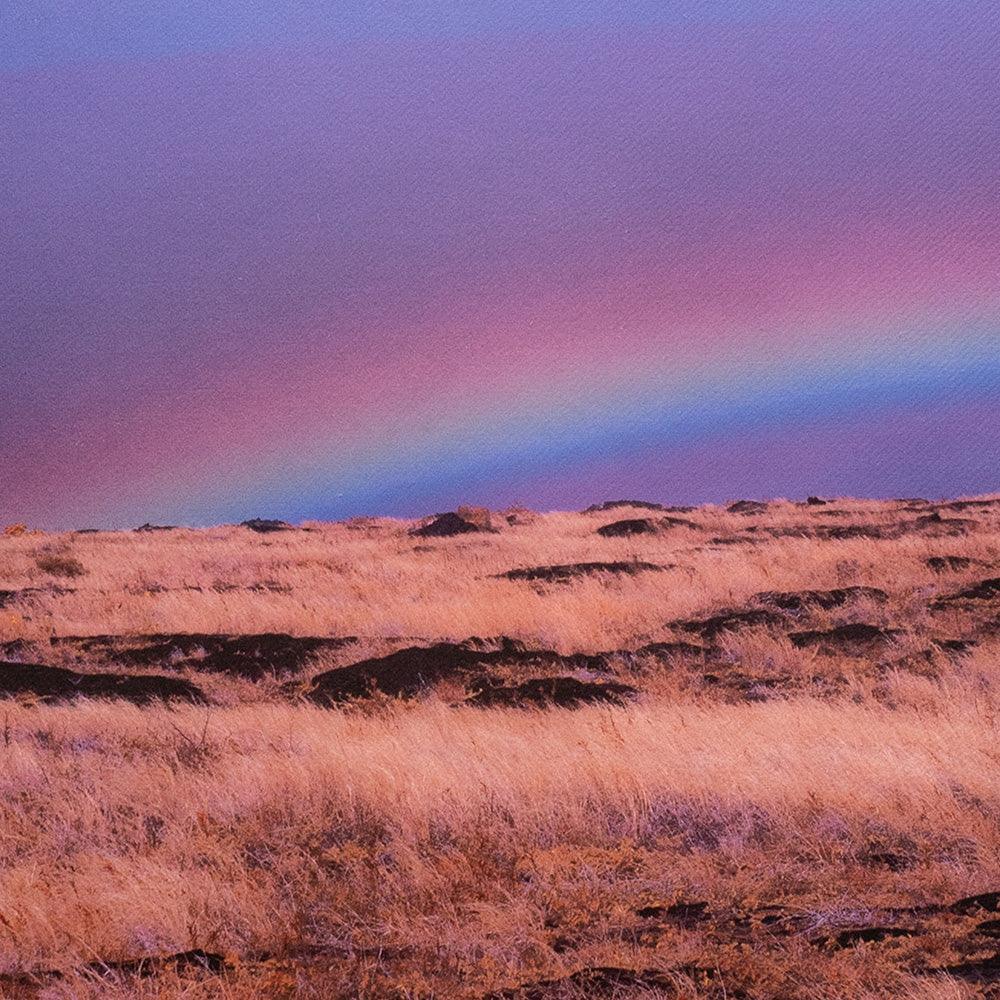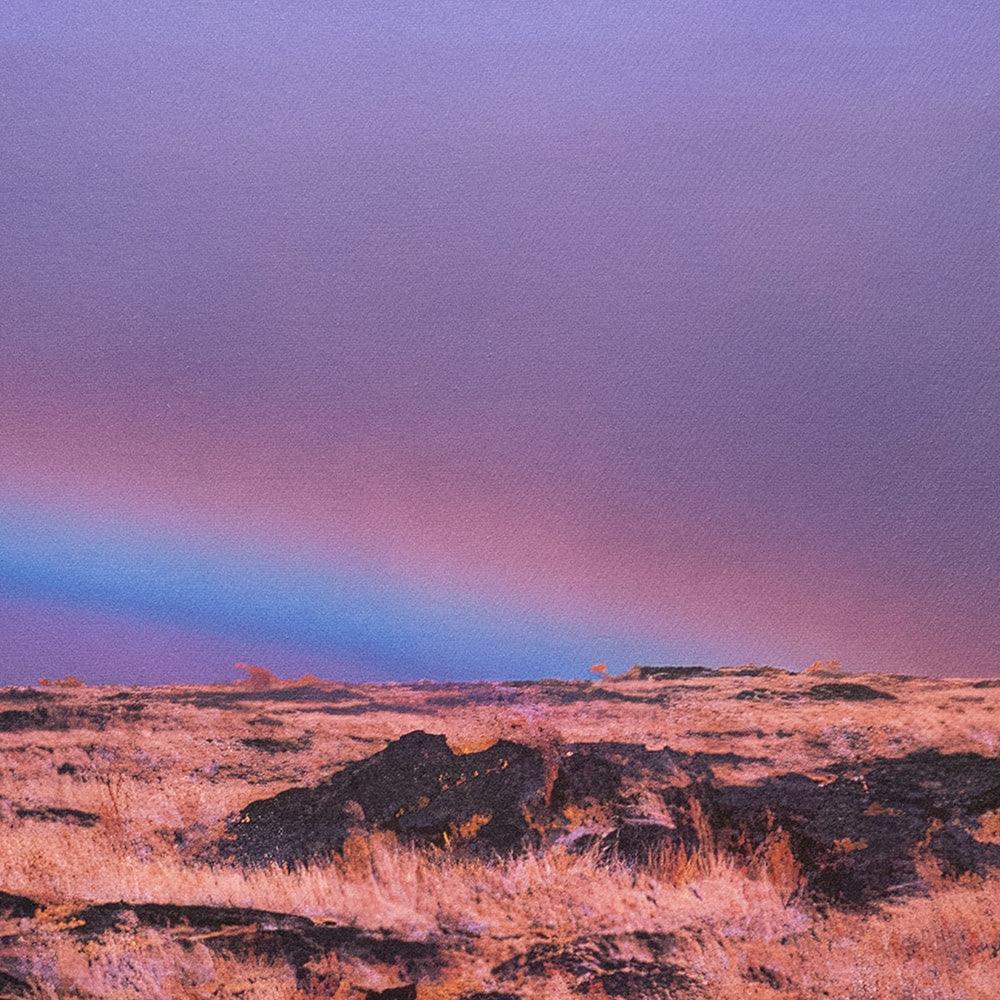 DESCRIPTION
Archival ink on handmade Khadi paper | 2023
An extension of Merriam's series 'Rosa Mundi,' Infra Rainbow is an evocative and rare glimpse at nature's fleeting yet breathtaking beauty. In January of 2023, Merriam returned to the big island of Hawaii to view and photograph the eruption of Kilauea — requiring long nights and endless patience. This stunning image was captured one morning on a walk along the island's volcanic east coast, as the celestial realm provided stark contrast to the hardened black lava of the earthen cliffs. The handmade Khadi paper on which the piece is printed is meant to invoke the feeling of the land around us — rugged, black, and uneven.
DIMENSIONS
30 x 20 inches
FRAMED DIMENSIONS
Floated: 34.5 x 24.5 x 2 inches
AUTHENTICATION 
The work comes with a Certification of Authenticity signed by the Co-Founder of Tappan
Size: 30 x 20 inches | Edition of 20
Custom Framing Included
"I stepped out of the present and let my mind succumb to geologic time. I found comfort in it's endless cycles."
-Brian Merriam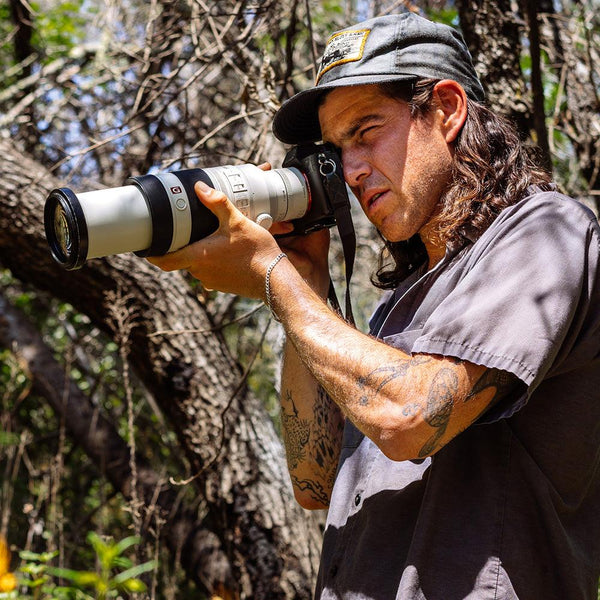 About the Artist
Brian Merriam
Featured in Vogue, Dwell, Juxtapoz, Domino, Artforum, and The New Yorker, photographer Brian Merriam travels to the most remote parts of the world to capture rarely seen landscapes and celestial phenomena, including the Himalayas, the Aurora Borealis, lush Hawaiian jungles and total solar eclipses.
In the Studio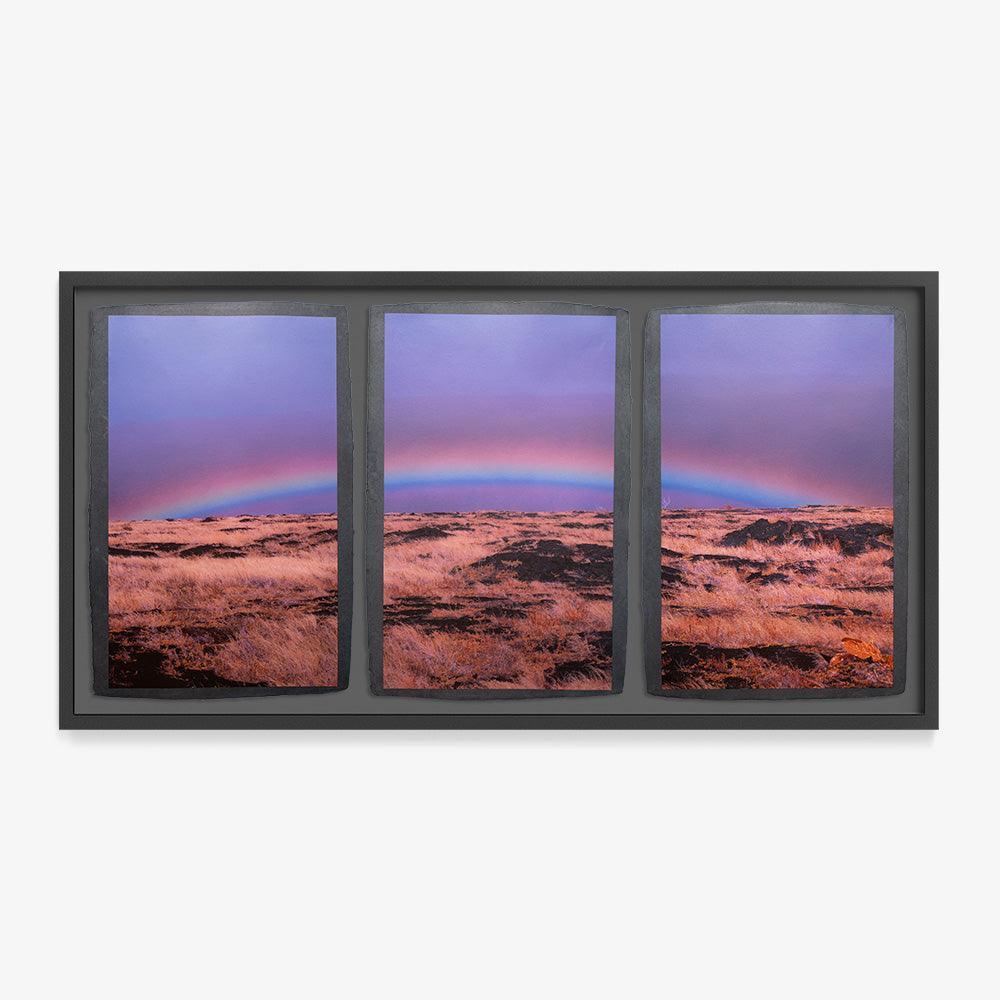 Choose options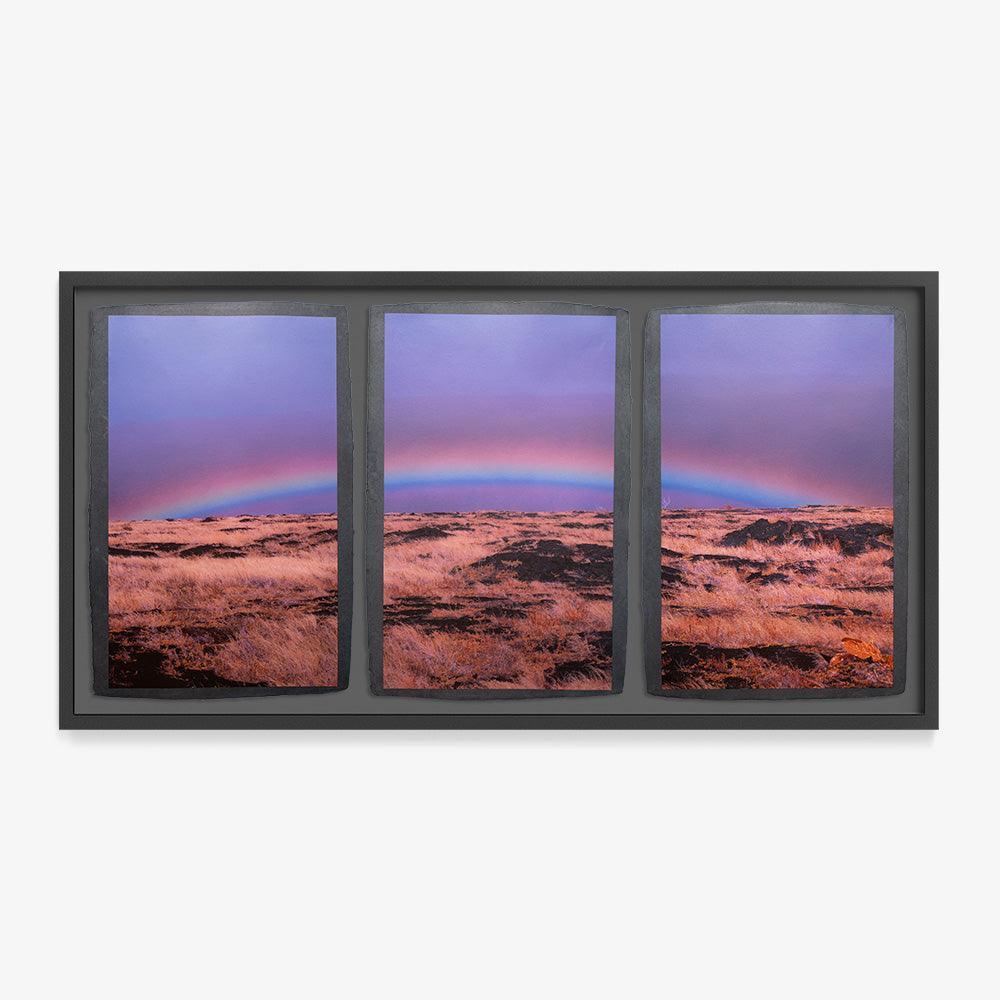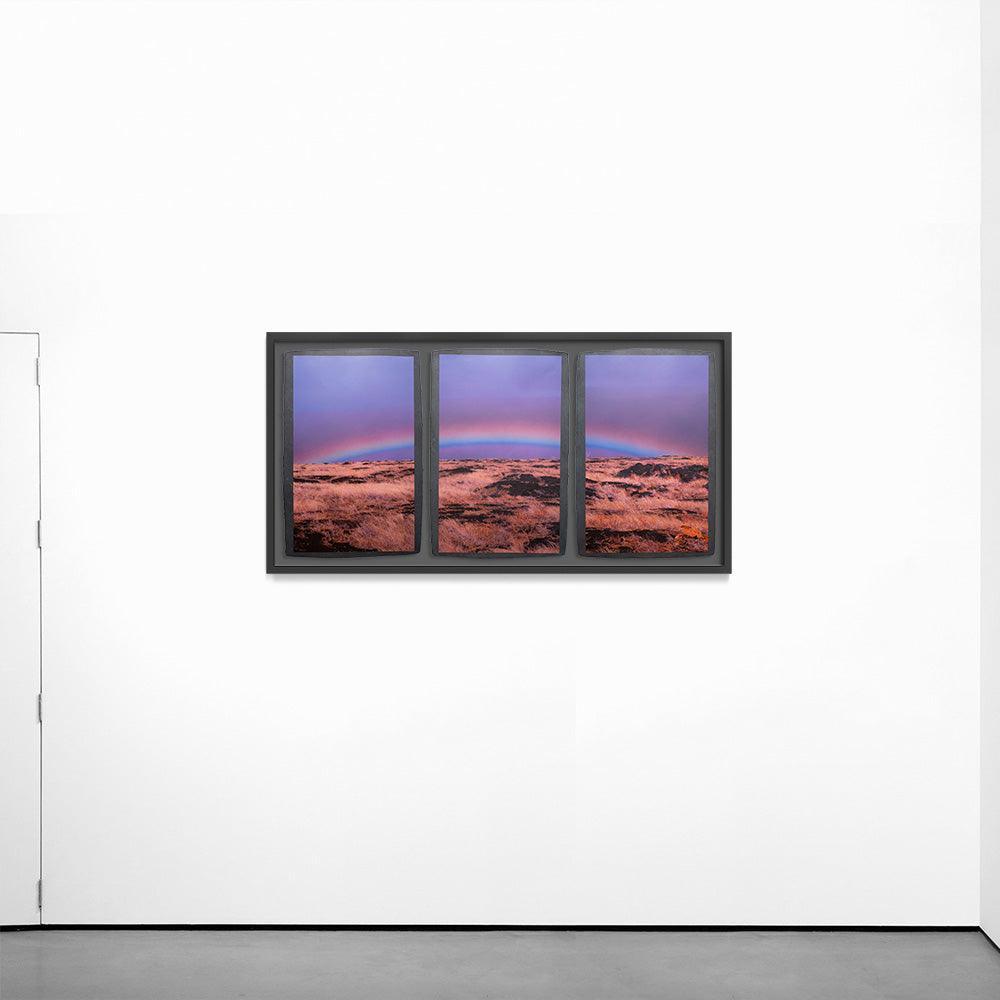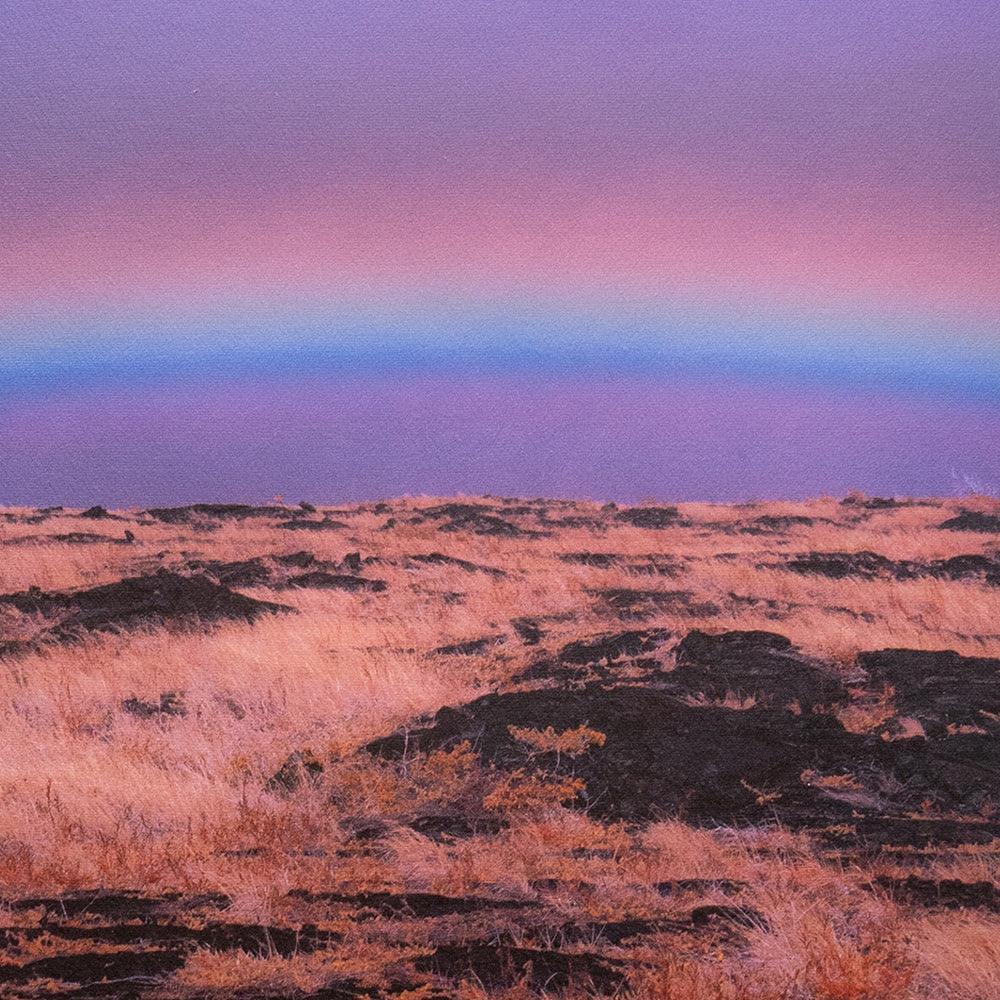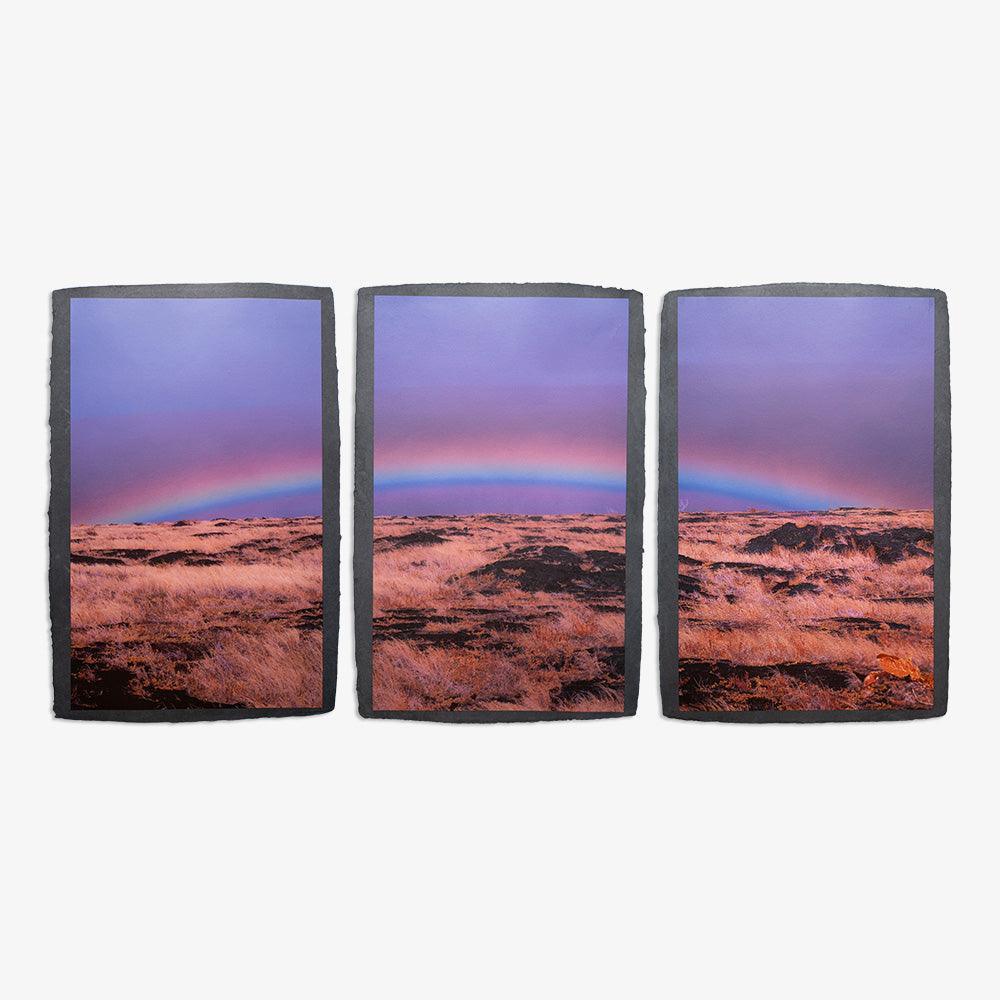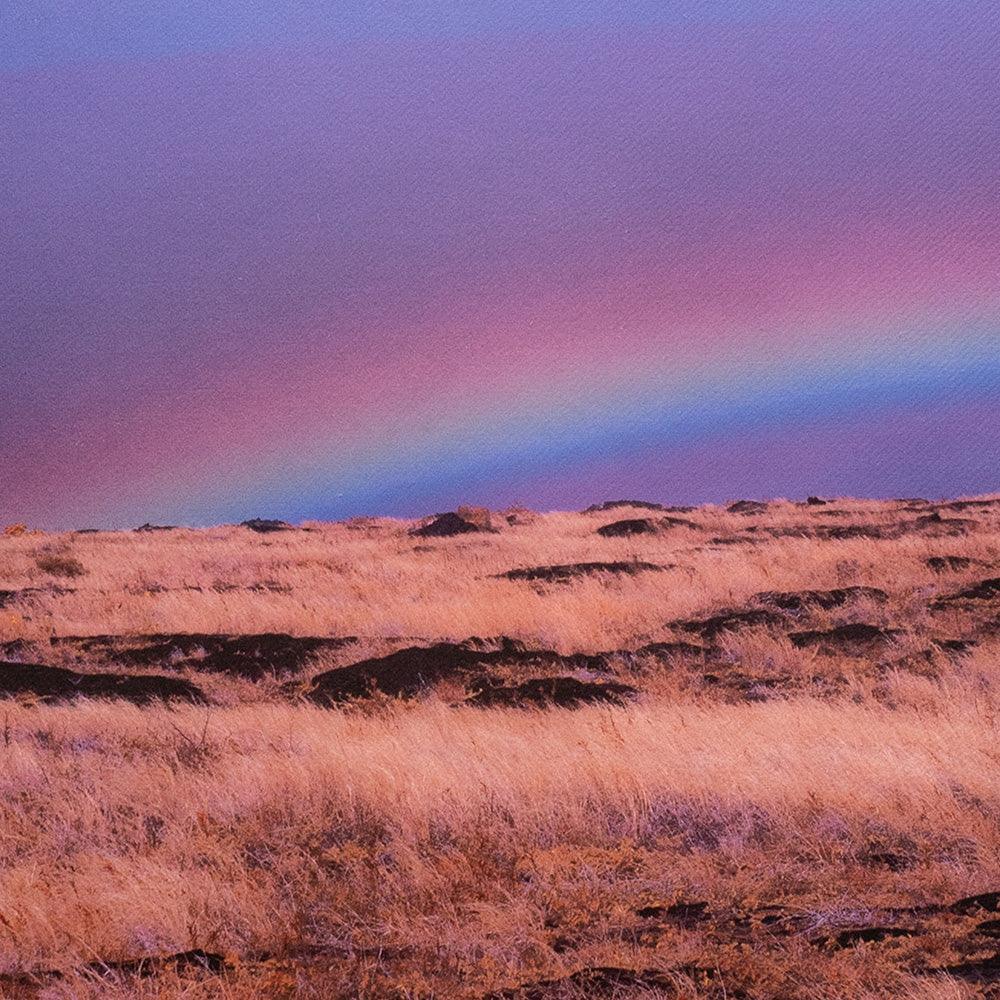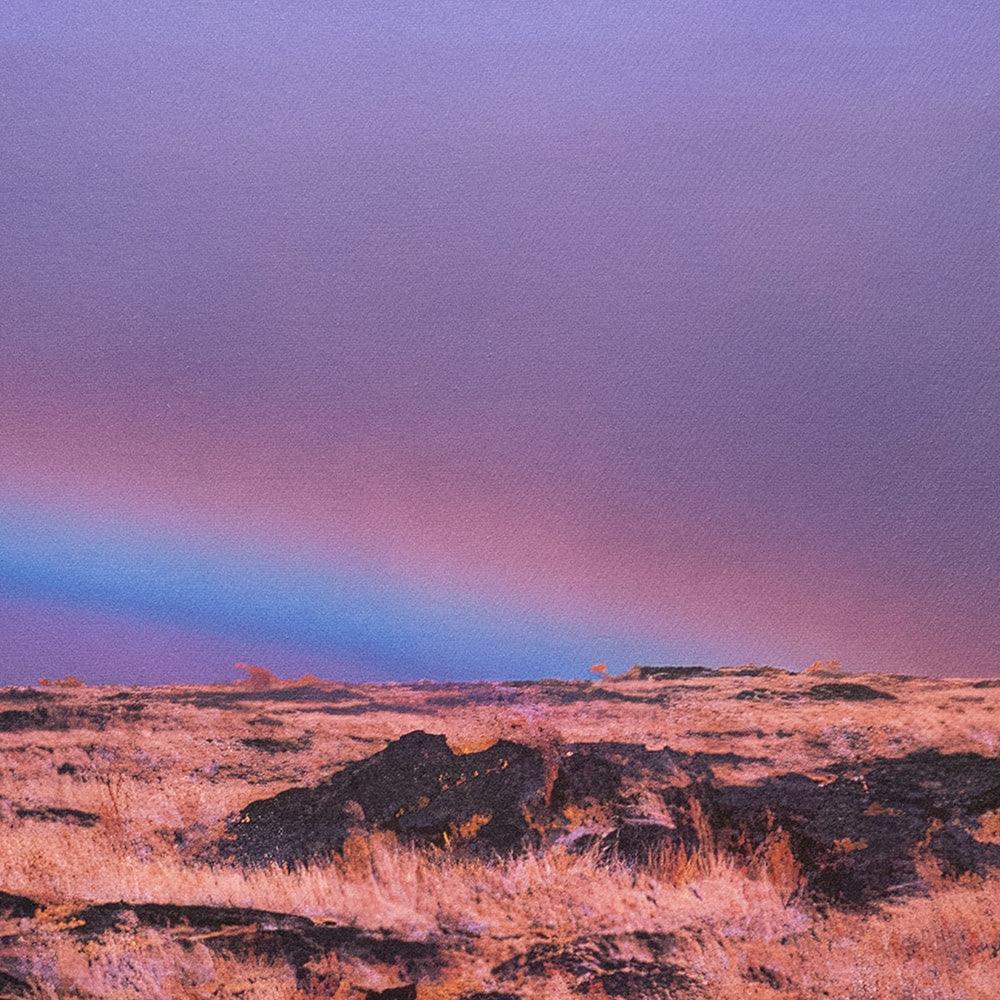 Size: 30 x 20 inches | Edition of 20
Custom Framing Included
View details