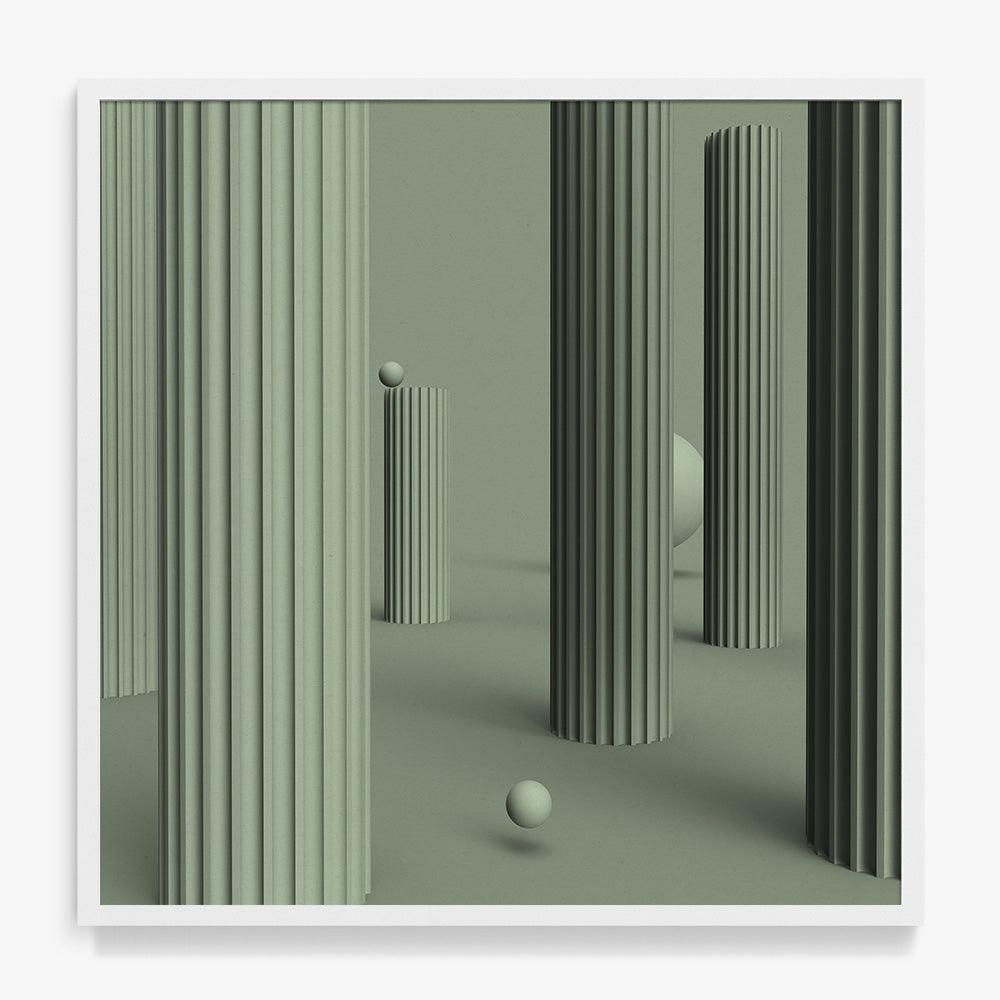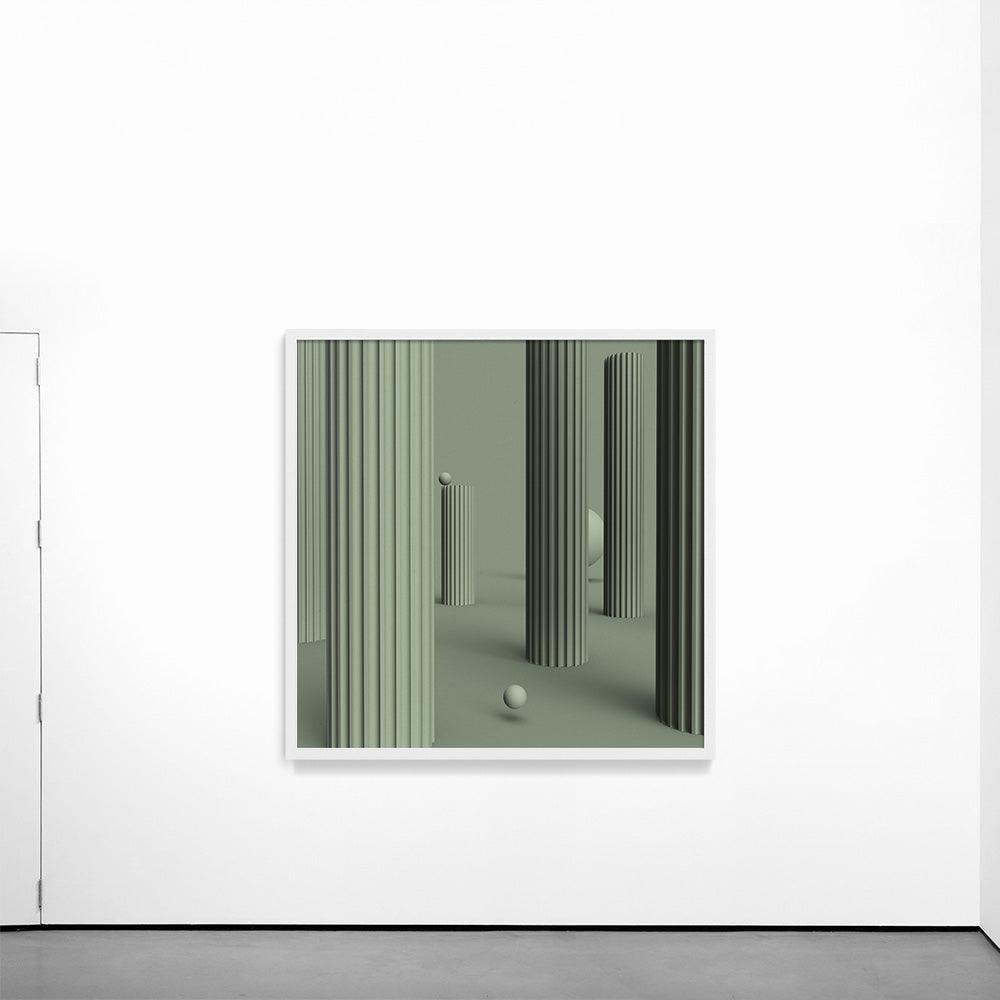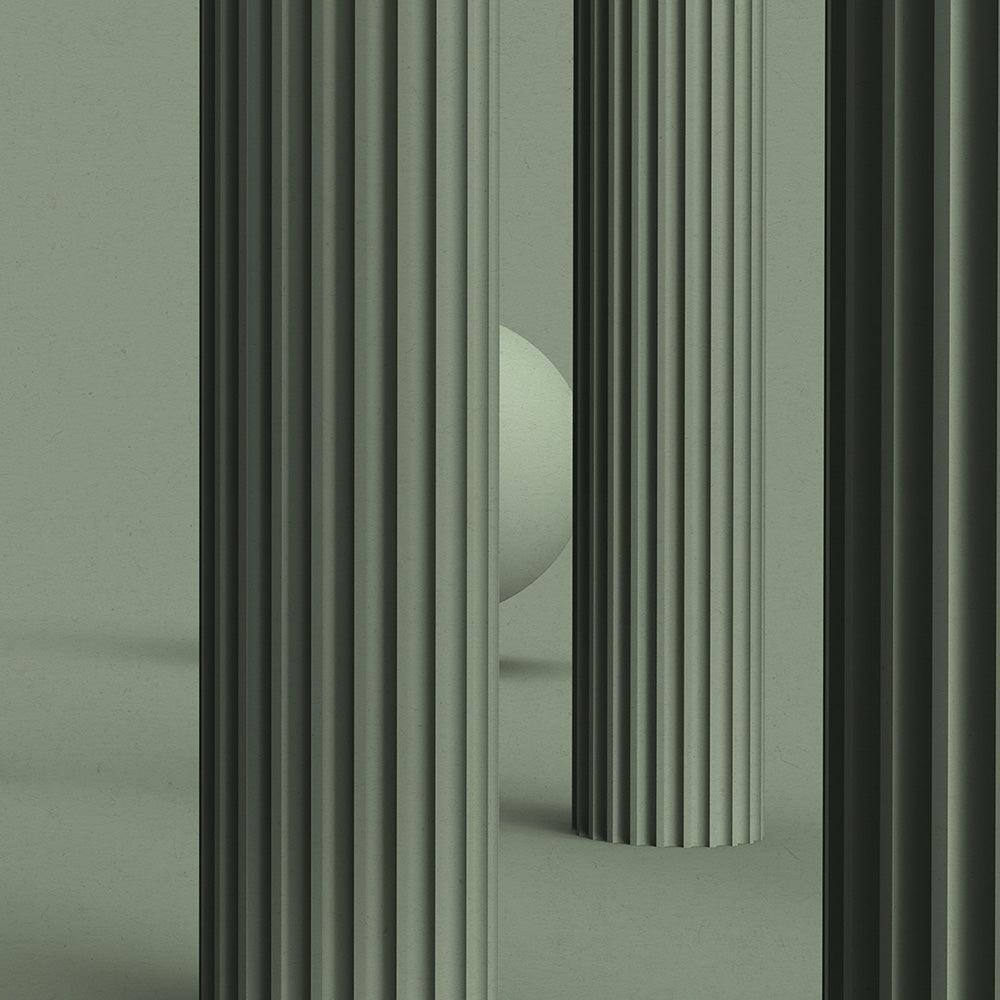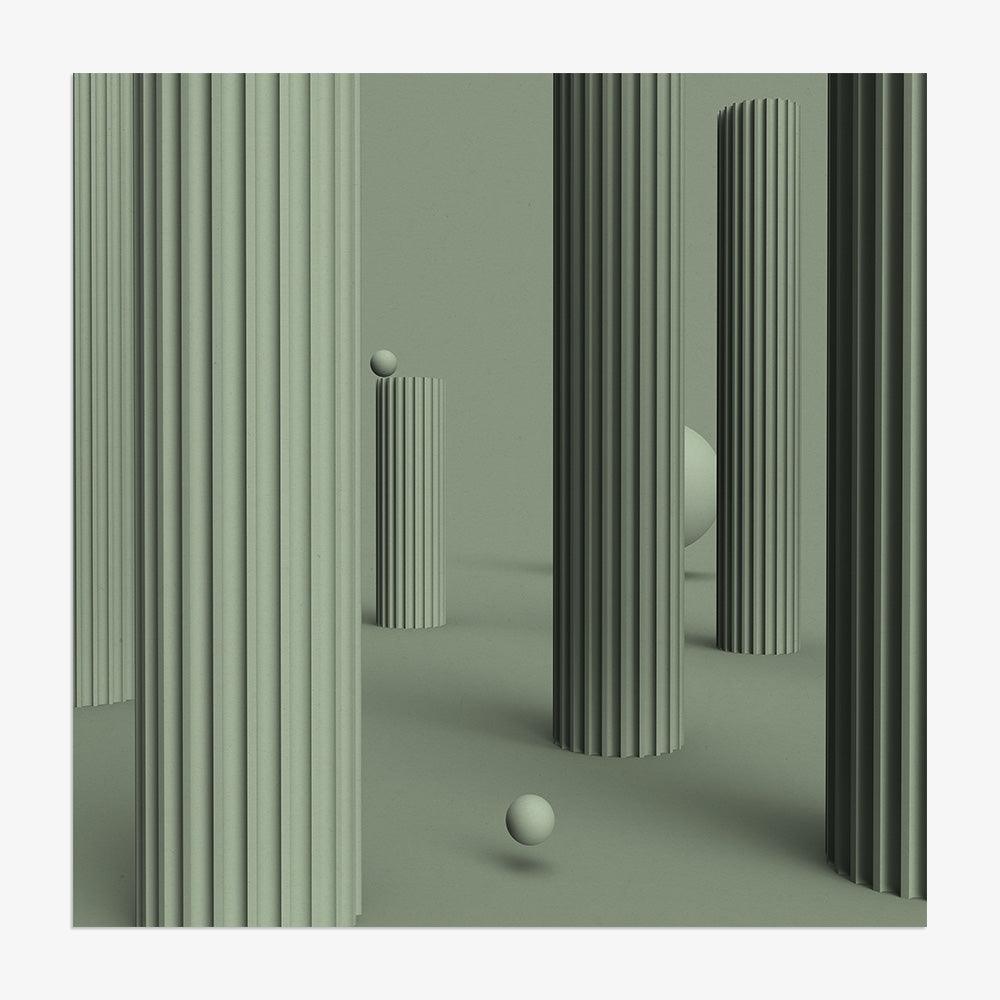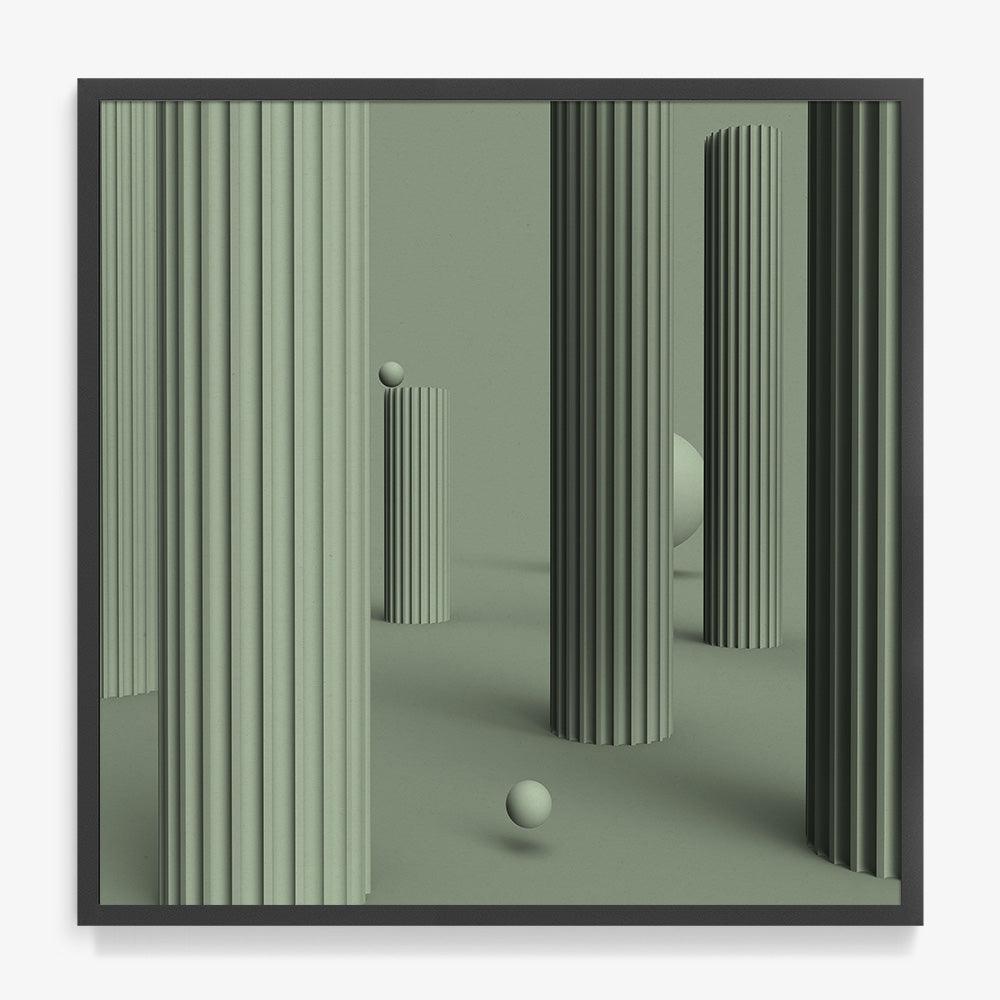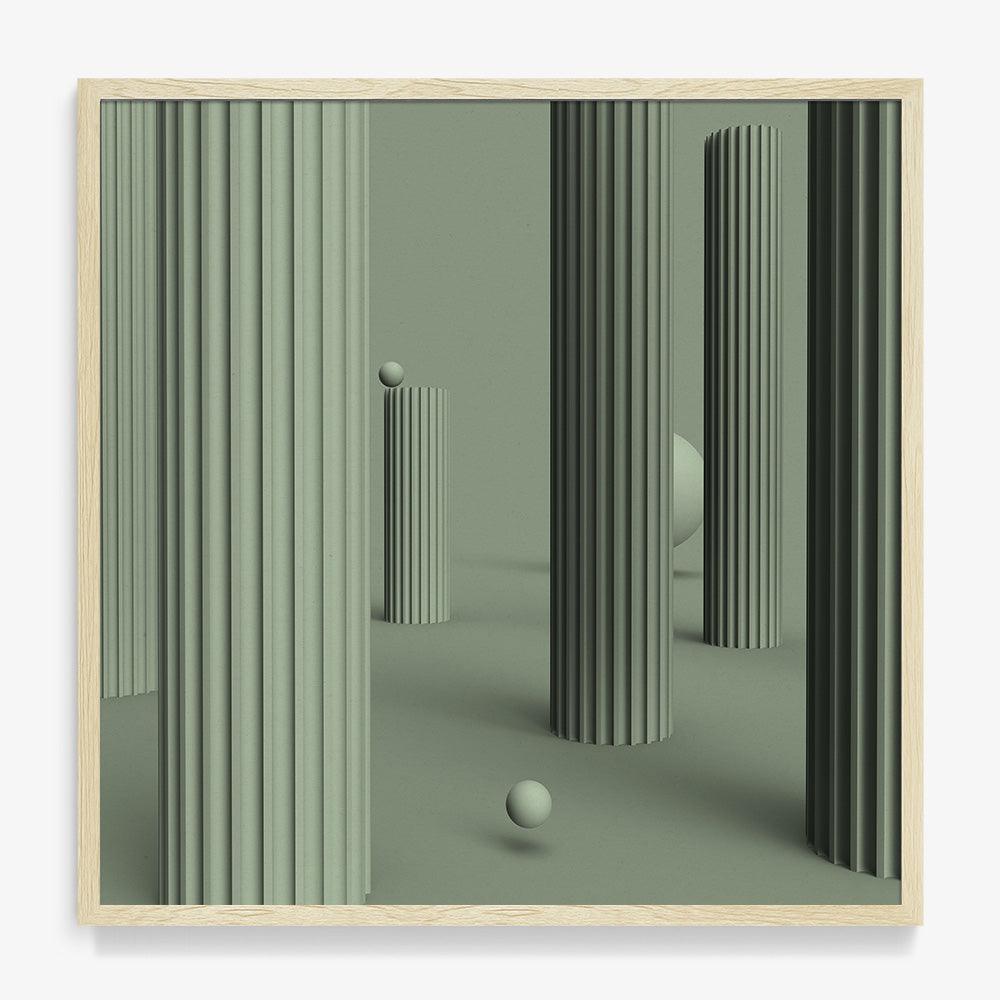 DESCRIPTION
Archival ink on museum-quality cotton rag paper | 2019
Building on a practice of merging the classical and contemporary, this series of prints by Divine Southgate-Smith takes elements of traditional architecture and breaks them down into modern compositions. Each monochromatic print contains a three-dimensional rendering that elicits a sense of play, unconcerned with a particular time or space. Southgate-Smith's background in sculpture and site-specific installation informs her creative process, in which she pays careful attention to texture and surface.
DIMENSIONS
58 x 58 inches
FRAMED DIMENSIONS
Full Bleed: 60 x 60 x 2 inches
AUTHENTICATION
The work comes with a Certification of Authenticity signed and numbered by the Co-Founder of Tappan
Studio Visit
Q. Describe your work in three words.
A. Duration. Space. Voice.
Explore
Our artists explore the landscape of urbanism, architecture and structures, both literally and in the abstract.
"Due to the nature of the work, I am always researching and getting inspired by images, film, and books — I simply collect."
-Divine Southgate-Smith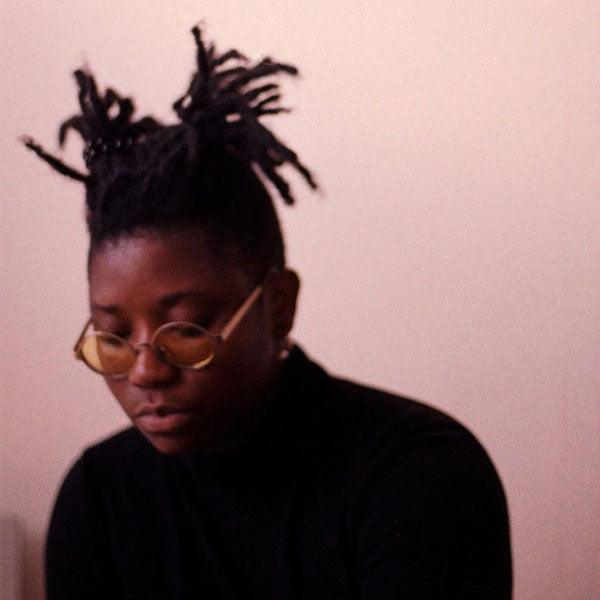 About the Artist
Divine Southgate-Smith
Southgate-Smith has developed a practice comprising film, text, spoken word, performance, sound, installation, and sculpture. The work often references and questions articulations of black, queer, and female experience. Southgate-Smith is the founder of the curatorial platform for expanded media and performance, The House of Contemporaries (2020), and the former Co-Founder of 14TH CINEMA (2016-2018). Her work has been featured in *Wallpaper, *AD Daily France, UMBIGO Magazine , The Other Sight & WWD.
In the Studio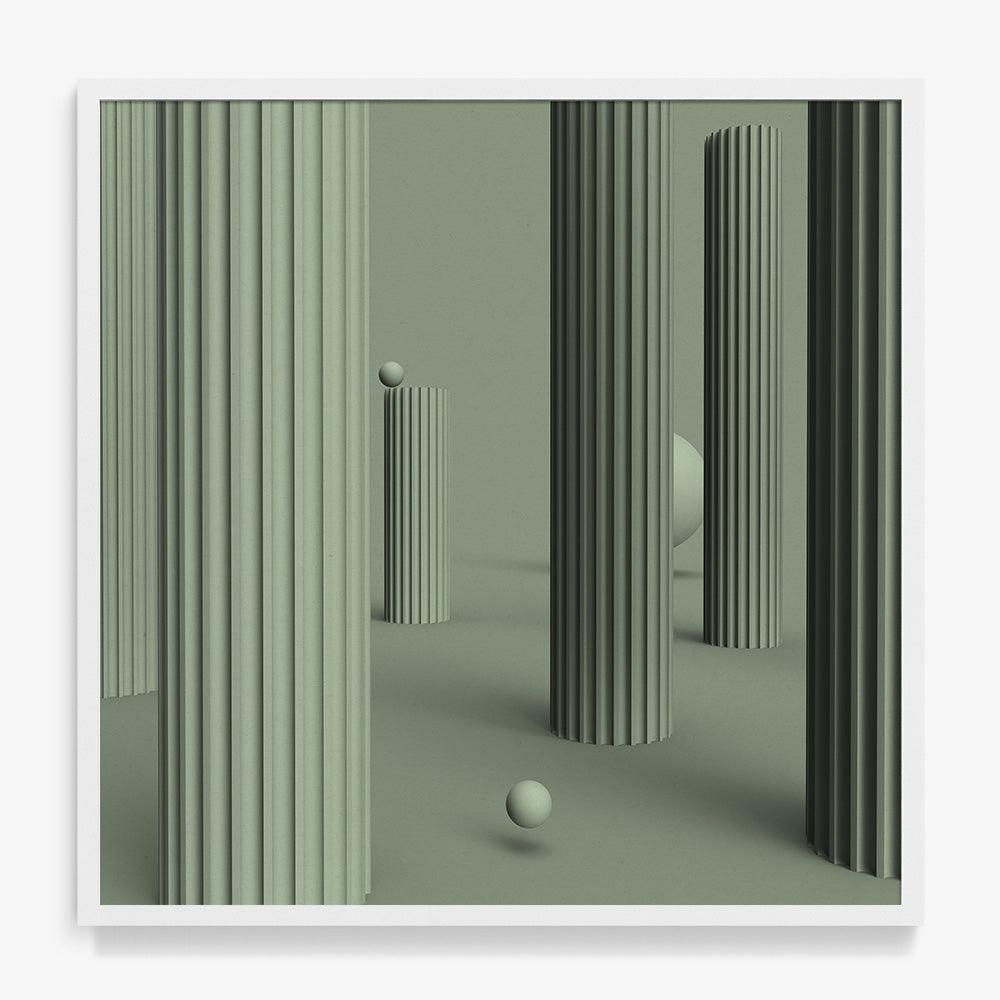 WHISPER II (Green)
$ 4,700
Choose options