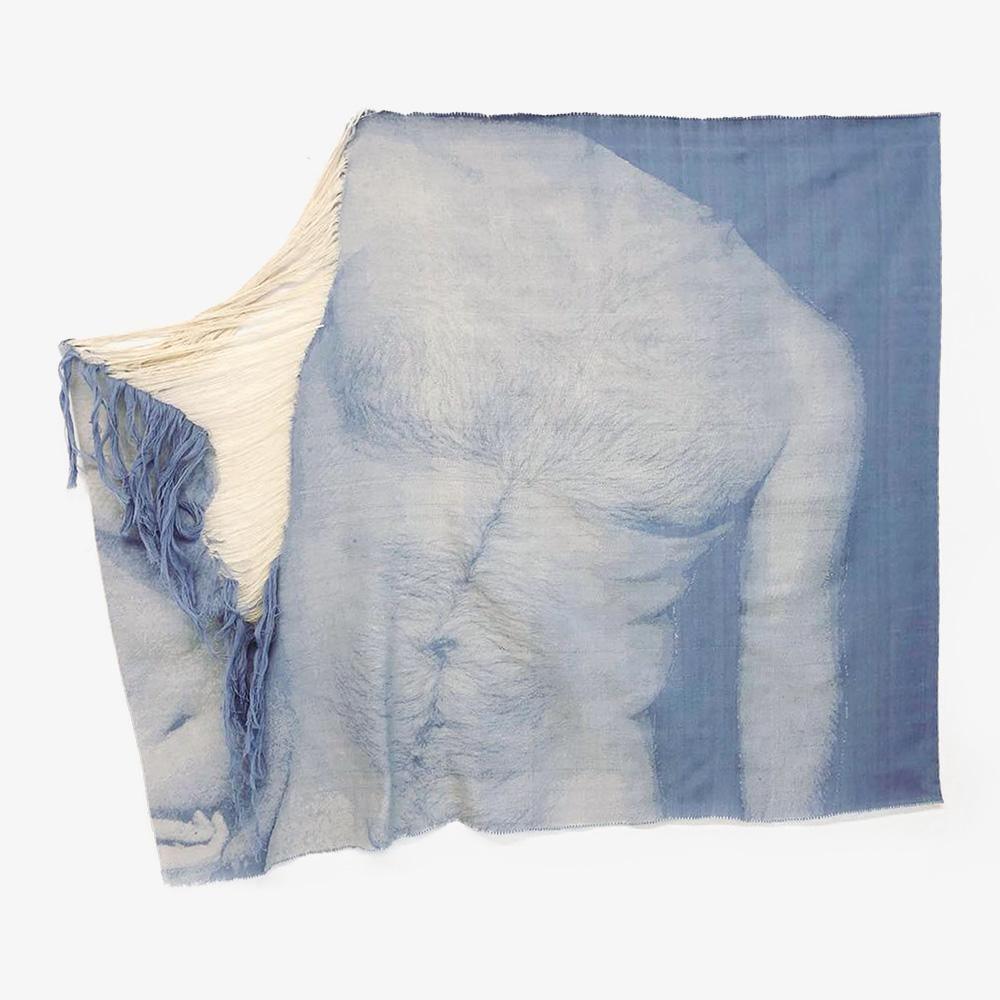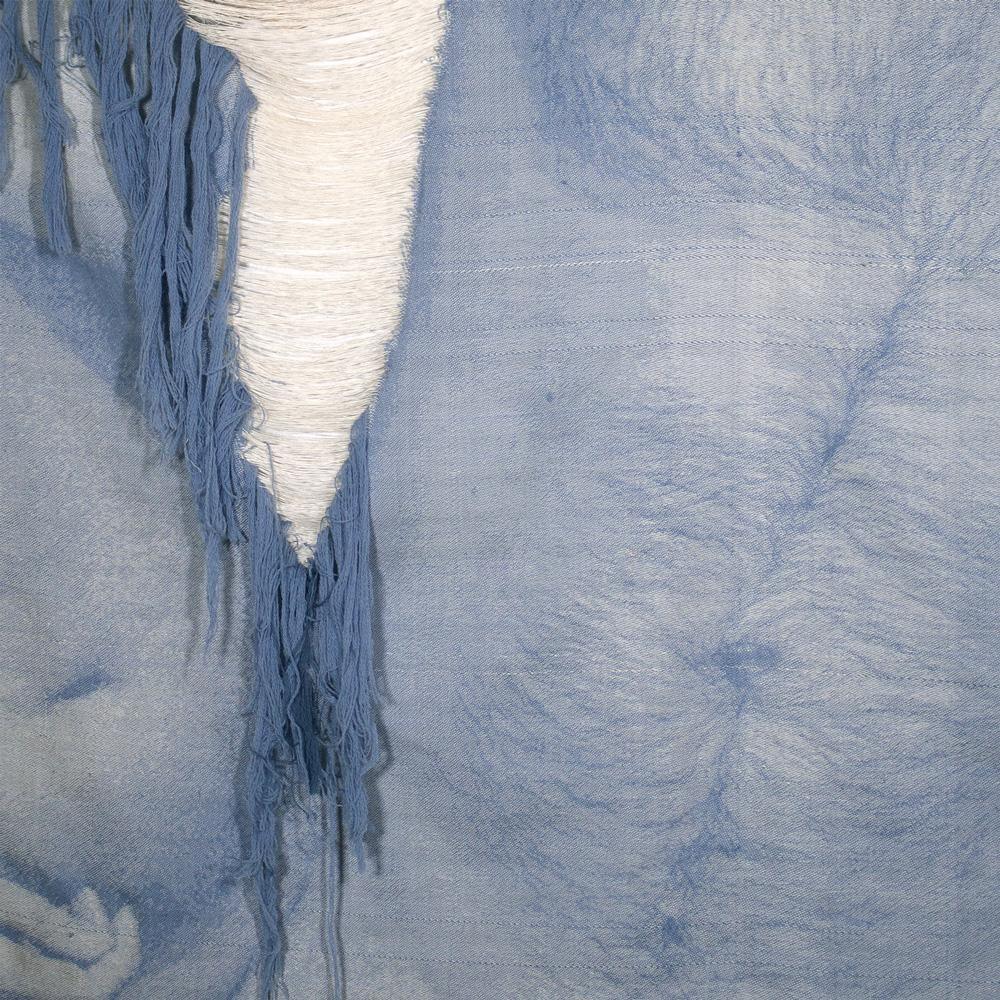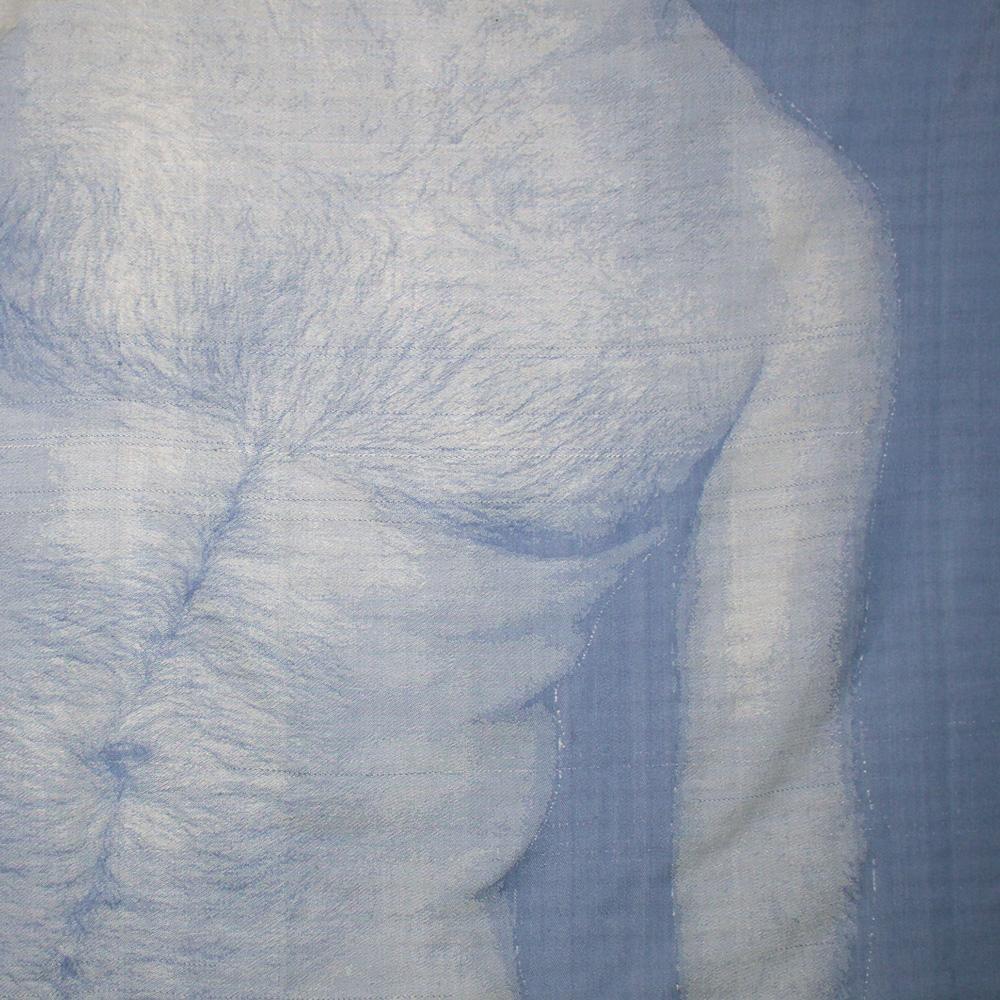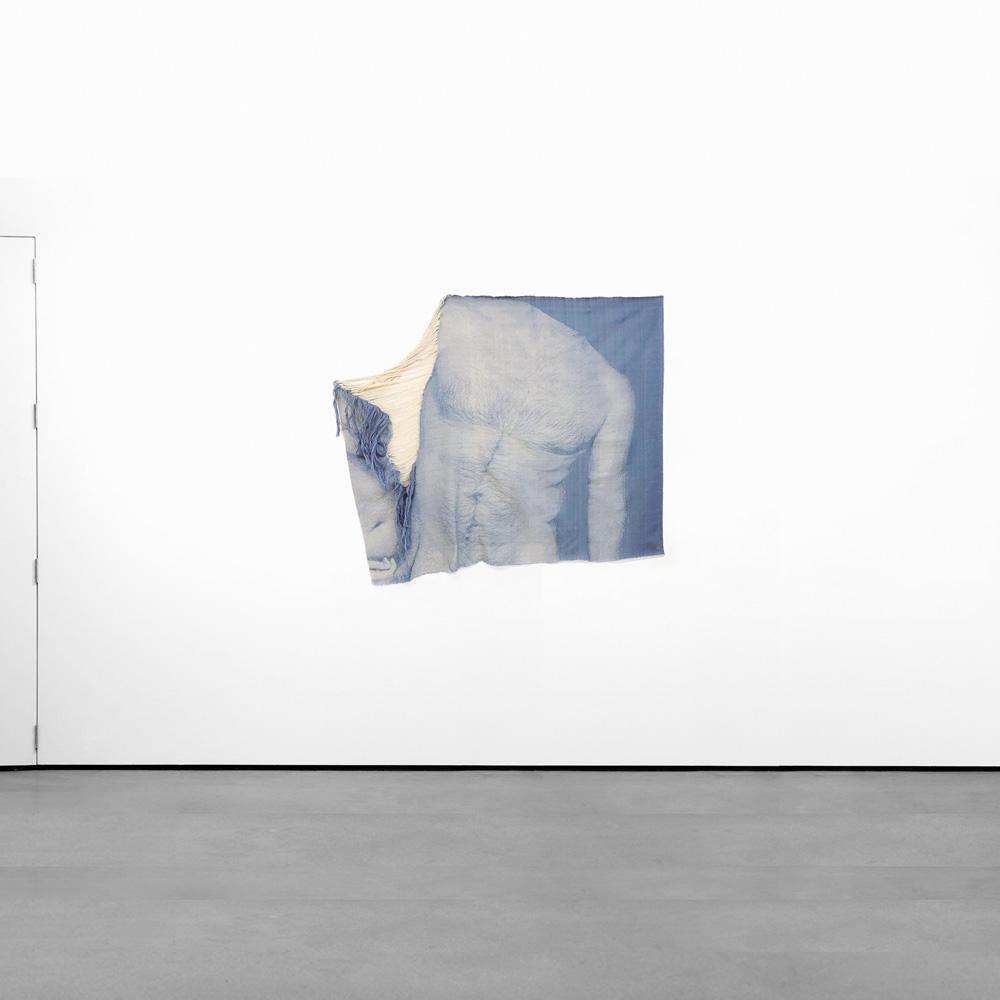 DESCRIPTION
Handwoven cotton and wool | 2018
This series of tapestries reconsiders classical imagery and the depiction of the female form in relation to contemporary views of gender, authority, and representation. Responding to and pushing against modes of representation throughout art history, the artist inserts her own body into the works along with the models that she choreographs. Through this inclusion she is both engaging in histories of portraiture and reclaiming agency in her depiction. In some of the works the lack of heads complicates the power dynamics of subject and object and also becomes a place to insert oneself into the image embedded in cloth. Threads hang down as a reveal of materiality, creating webs that mirror the interlacement of the bodies. Mediating photography through cloth, these works begin to equalize figure ground relationships, acting as both object and image. The work is about connection, both between bodies and cloth as a place of shared experience, while looking critically at cultural power dynamics associated with gender and representation.

For framing options please contact us.
DIMENSIONS
50 x 56 inches
HANGING NOTES
The figurative weavings are hung on a wooden bar so the work hangs just off the wall. First, the wood is attached to the wall with cleats, and then the weaving is attached to its wooden bar with velcro (one side of the velcro has been stitched to the back of the weaving and the other is adhered to the wood). 
AUTHENTICATION
Signed by artist.
The work comes with a Certification of Authenticity signed by the Co-Founder of Tappan
Studio Visit
Q. Describe your work in three words.
A. Intimate
Body
Connection
Explore
Tappan invites you to explore our collection of artworks dedicated to the study and appreciation of the beauty of the human body.
This artwork has sold out
Follow Mia Weiner to get updates on their practice and upcoming exhibitions
Be in the Know About Artwork Launches & Artist News
Most artwork will arrive after the New Year, please reach out to info@thetappancollective.com for questions.