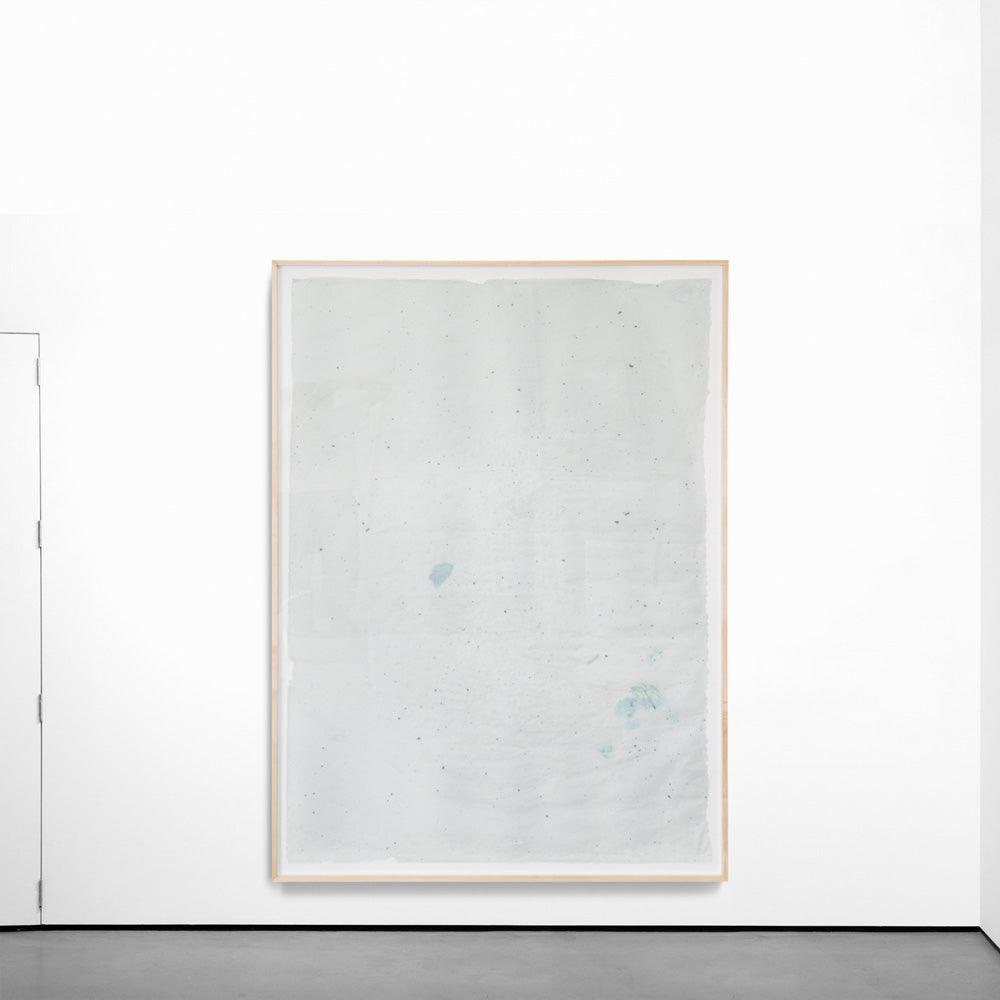 To be something and nothing
Handmade paper (sun, air, water, abaca and recycled pulp) with inclusions of digital prints from journal pages
In the series Awakening Within: The Joy is in the Discovery, Catherine Lucky Chang embraces living life with awareness, curiosity, and vitality. Each mixed media work is created on handmade abaca paper, which Chang often naturally dyes with food scraps like avocado pits and onion skins. Combining techniques of printmaking, drawing, painting, and collage, she incorporates marks and shapes onto each paper ground with a spontaneous and playful approach.
This original artwork has sold
Follow Catherine Lucky Chang to get updates on their practice and upcoming exhibitions
Be in the Know About Artwork Launches & Artist News
Artwork Information

Year
2020

Materials
Handmade paper (sun, air, water, abaca and recycled pulp) with inclusions of digital prints from journal pages

Authentication
Signed by artist.

The work comes with a Certification of Authenticity signed by the Co-Founder of Tappan
Dimensions

86 x 57.5 inches
Framed Dimensions

Floated: 91 x 62 x 2 inches

This artwork is custom-framed in hand-built solid wood framing with archival materials. Custom framed artworks will ship in 1 - 3 weeks.
"The simplicity of making paper brings me into the present moment. I get to play with water, breathe fresh air, and tune into the elements of nature and changing seasons on a daily basis."
-Catherine Lucky Chang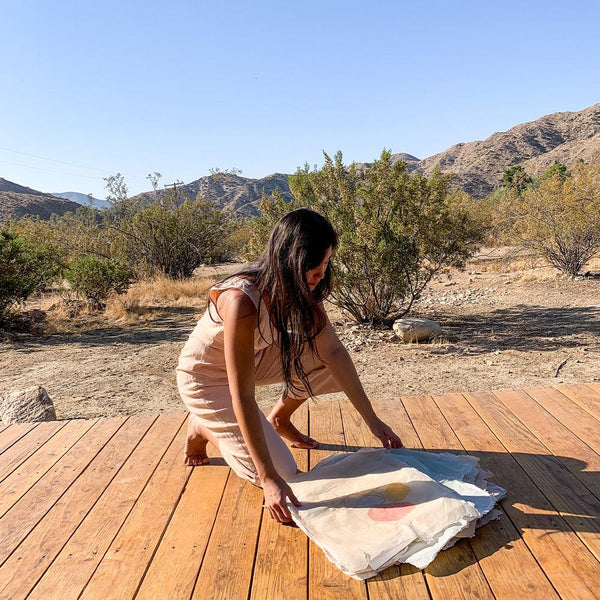 About the Artist
Catherine Lucky Chang
Catherine Lucky Chang combines techniques of printmaking, drawing, painting, and collage to meld marks and shapes on translucent, handmade abaca paper. Her work has been exhibited at the Georgia Museum of Art, Whitespace Gallery, Rainforest Art Foundation, Madison Museum of Fine Art, and Hathaway Gallery.
In the Studio