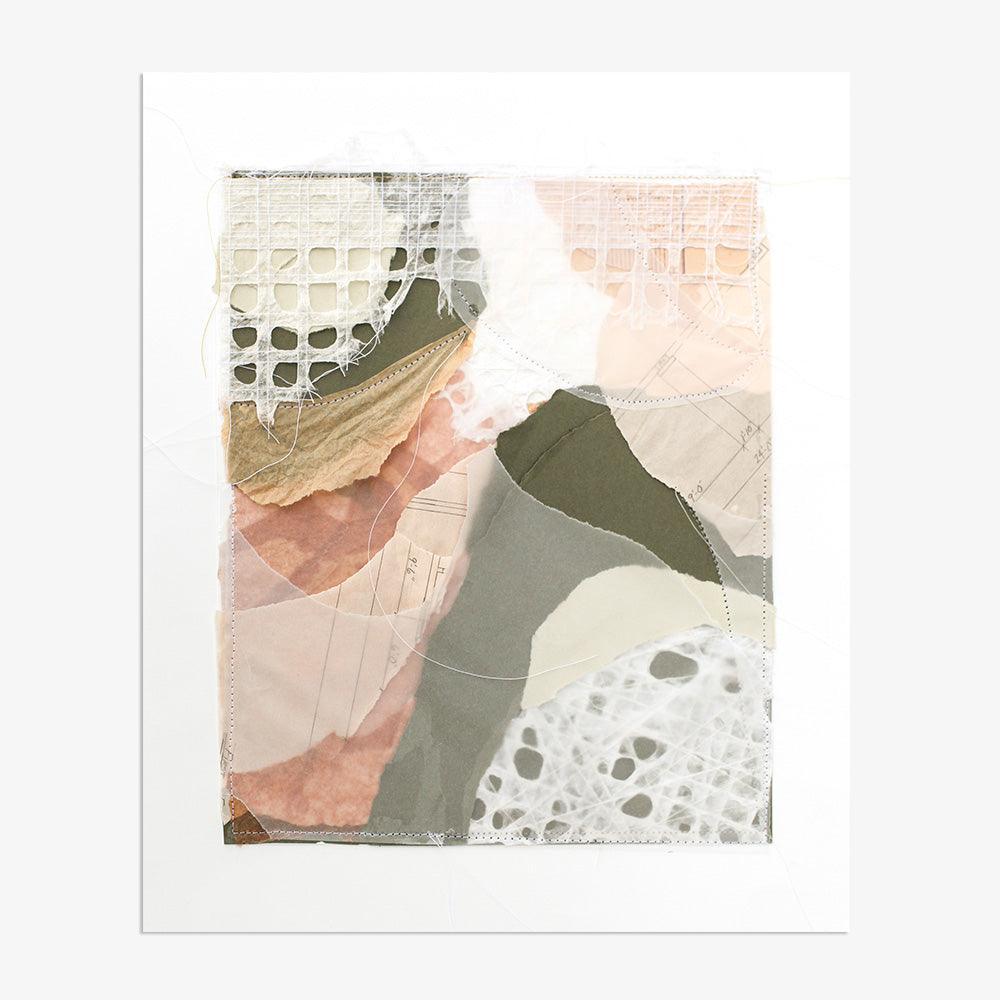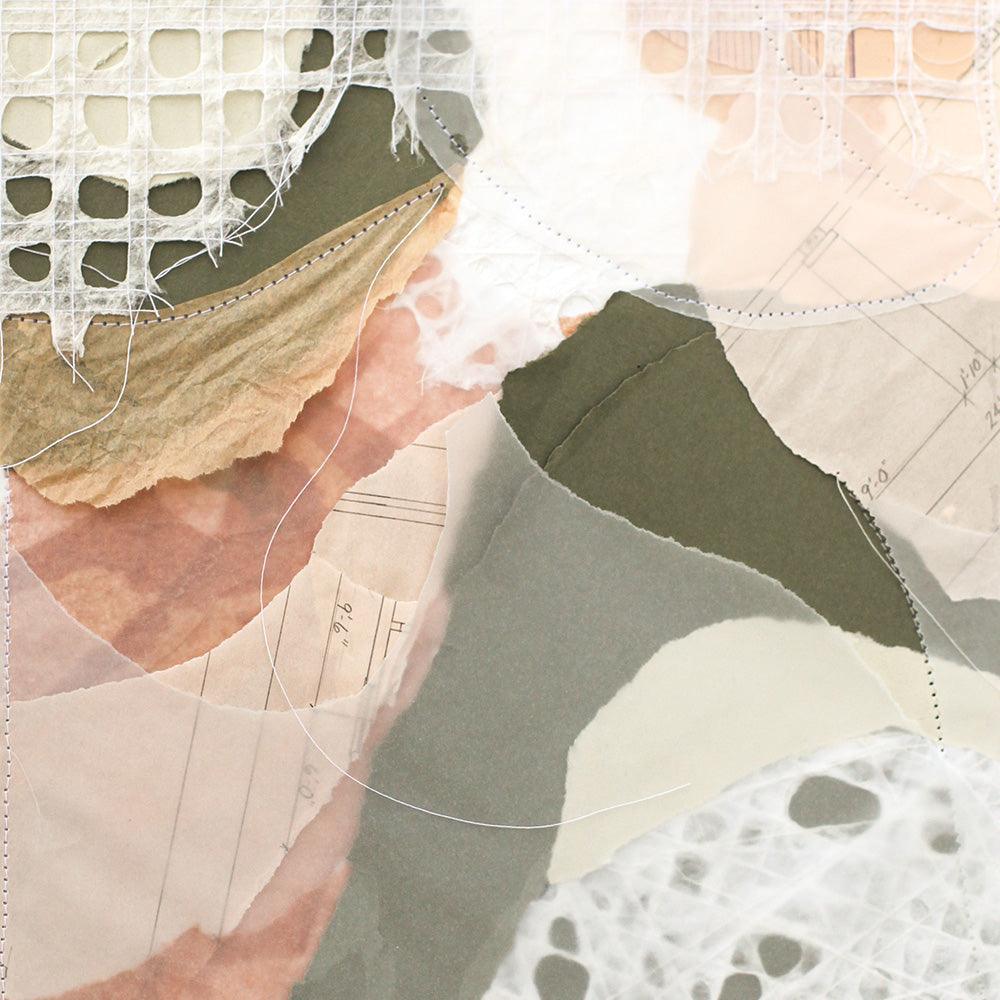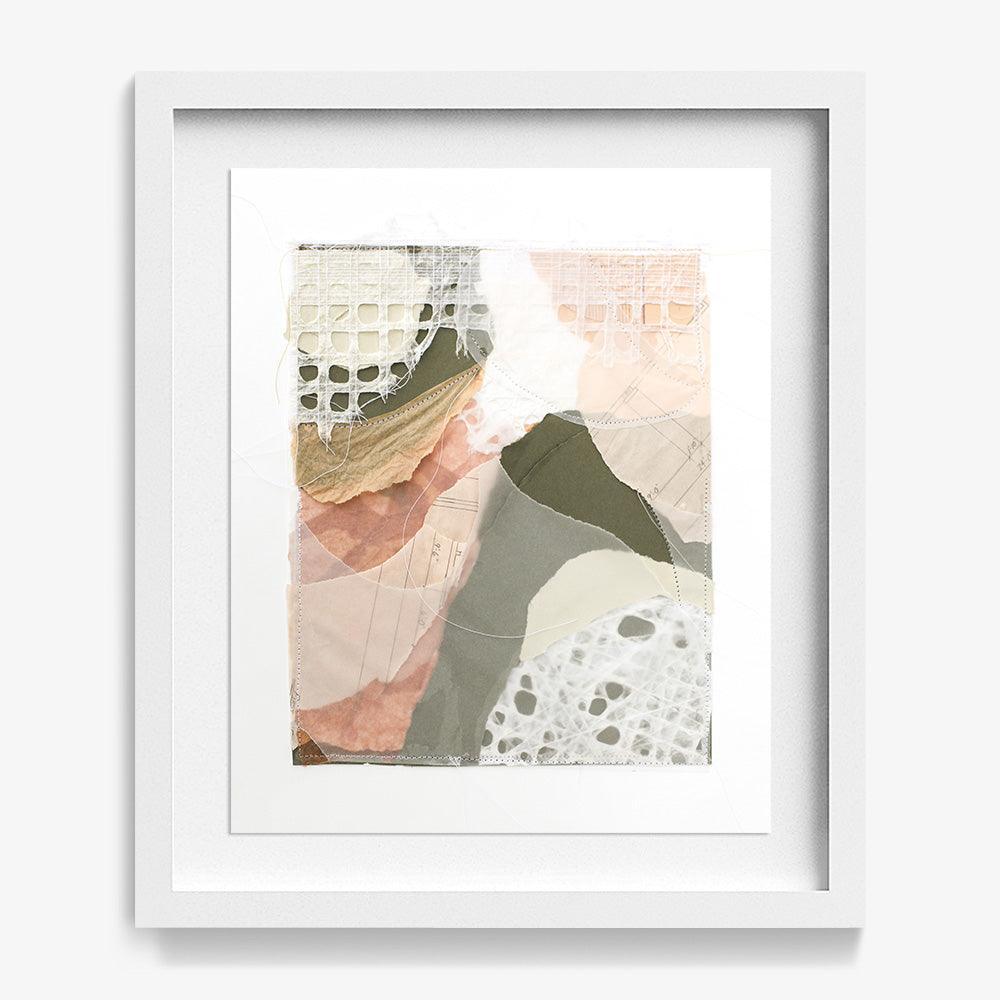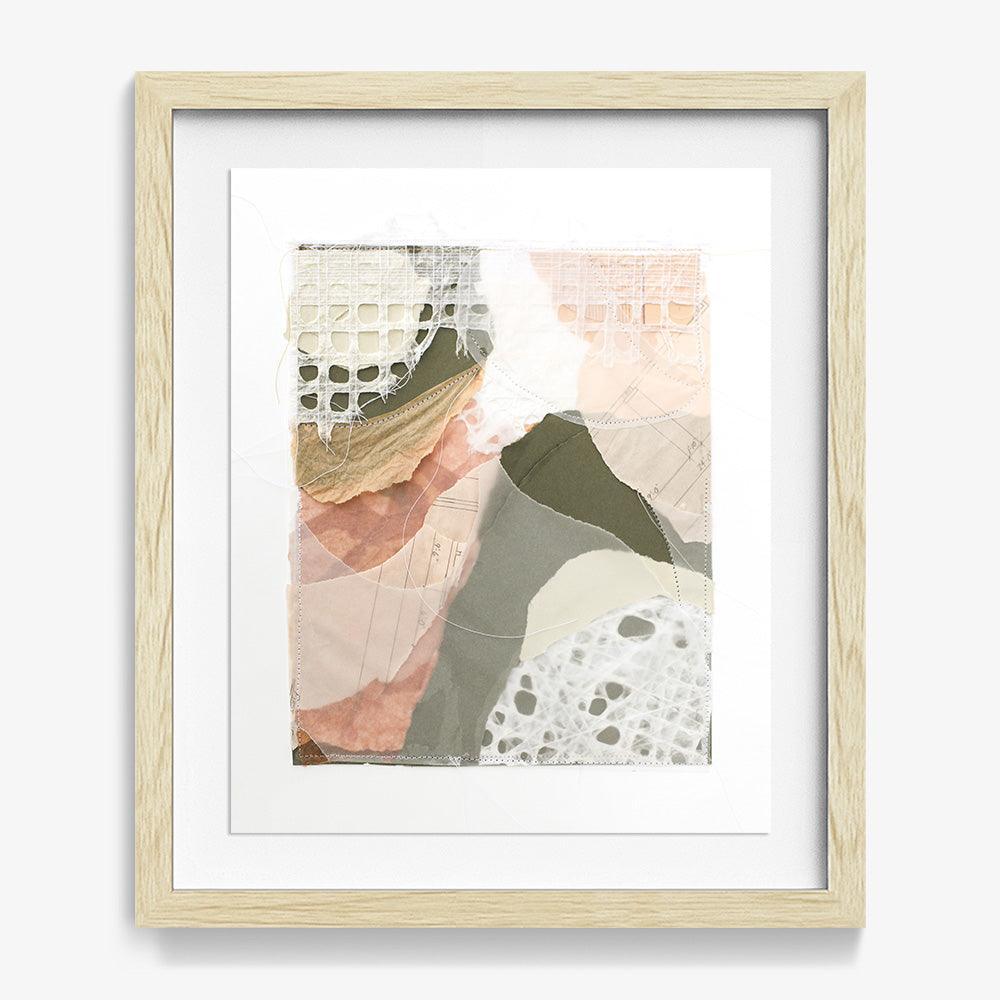 DESCRIPTION
Paper, mylar and thread on paper | 2021
The Forgetting Curve from Boston-based artist Kate Drewniak is a reflection on the nature of memory — shapes and hues emerging in layers and stages through a process that tests the artist's memory as well as our own. Hand-built in paper, mylar, and thread, the pieces are crafted one side at a time. Drewniak adds layers of material to one side of the piece then covers the completed side and attempts to create its mirror image on the other half of the piece from memory. Other pieces are based on previous work by Drewniak, with only slivers of the original work recreated successfully. Using muted tones and faded papers, The Forgetting Curve is an exploration of transience. The result is a feeling familiar to us all — the strain of remembering what truly was, while inventing new details as the memory strays away from fact and into the fantasy world where it will reside.
DIMENSIONS
17 x 14 inches
FRAMED DIMENSIONS
Floated: 21.5 x 18.5 x 2 inches
AUTHENTICITY
Signed by the artist.
The work comes with a Certification of Authenticity signed by the Co-Founder of Tappan.
Studio Visit
Q. When do you make your best work?
A. When I'm in the moment and not concerned about the end result.
Explore
We invite you to explore our curated collection of abstract artworks by Tappan artists.
This original artwork has sold
Follow Kate Drewniak to get updates on their practice and upcoming exhibitions
Be in the Know About Artwork Launches & Artist News
Most artwork will arrive after the New Year, please reach out to info@thetappancollective.com for questions.
"I didn't want to waste the entire inside of the books, so I started trying to find ways to incorporate the paper into my art. It pretty much went full circle and I started sewing the paper together again."
-Kate Drewniak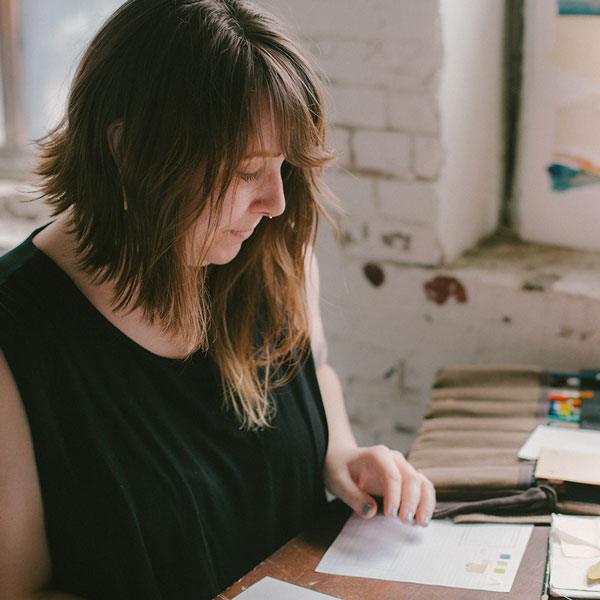 About the Artist
Kate Drewniak
Kate Drewniak's, airy, 3d mixed-media works blur the lines between painting, collage and sculpture. Her process includes hand painting paper, cutting, tearing, and sewing to reassemble layered pieces into a sculptural collage. Her work has been featured Full Blede, Boston Magazine, and Gallerie Magazine.
In the Studio