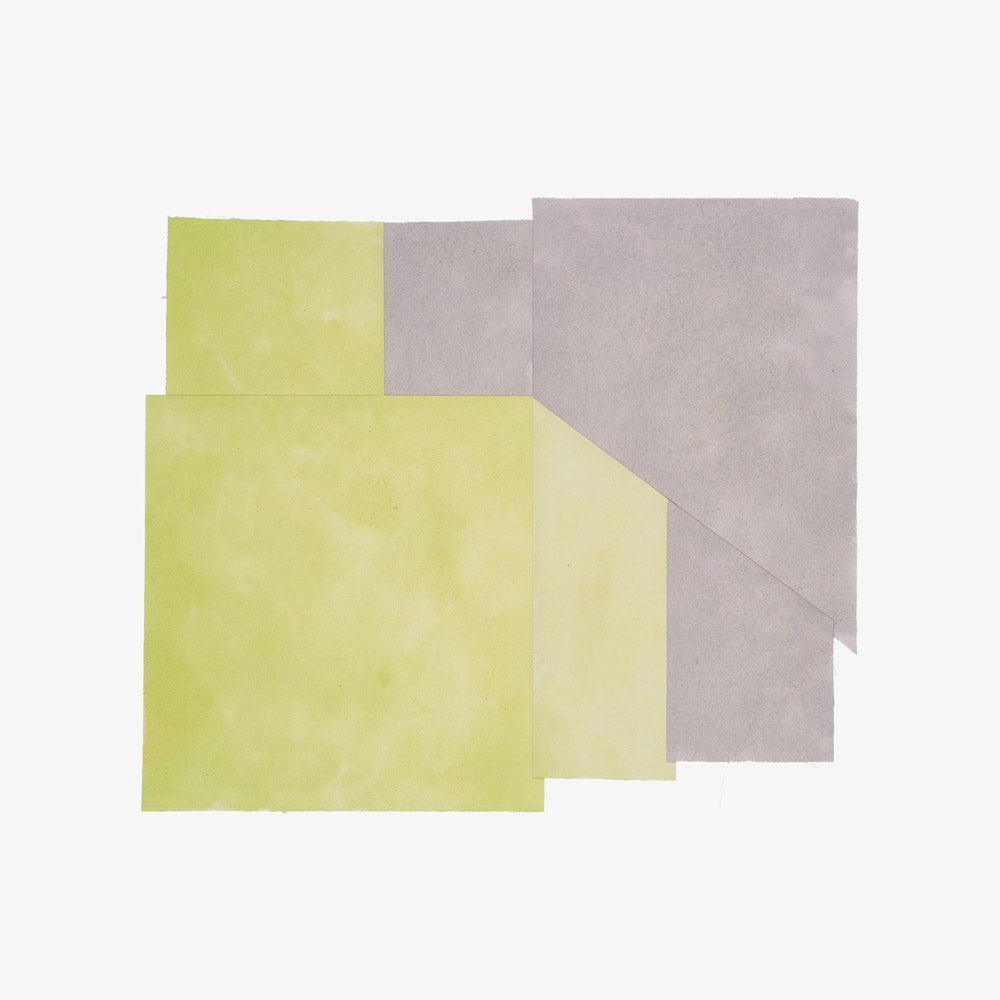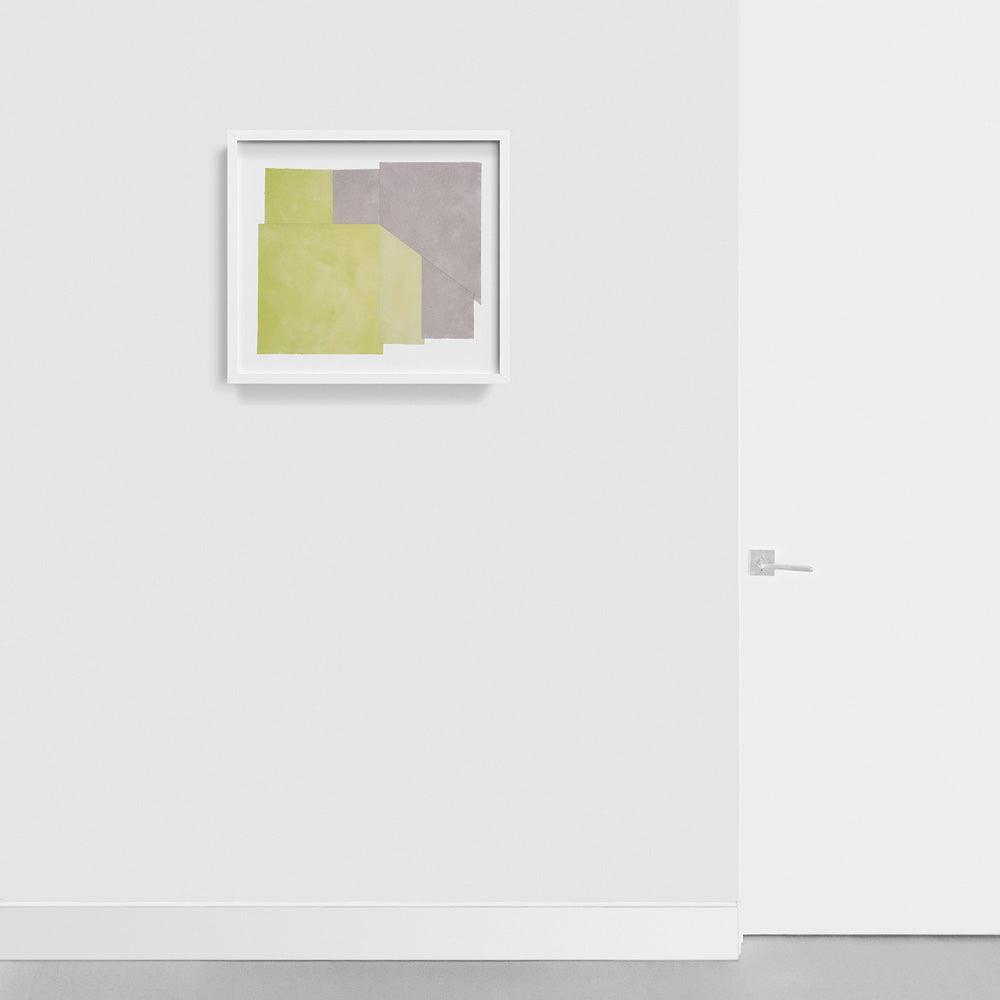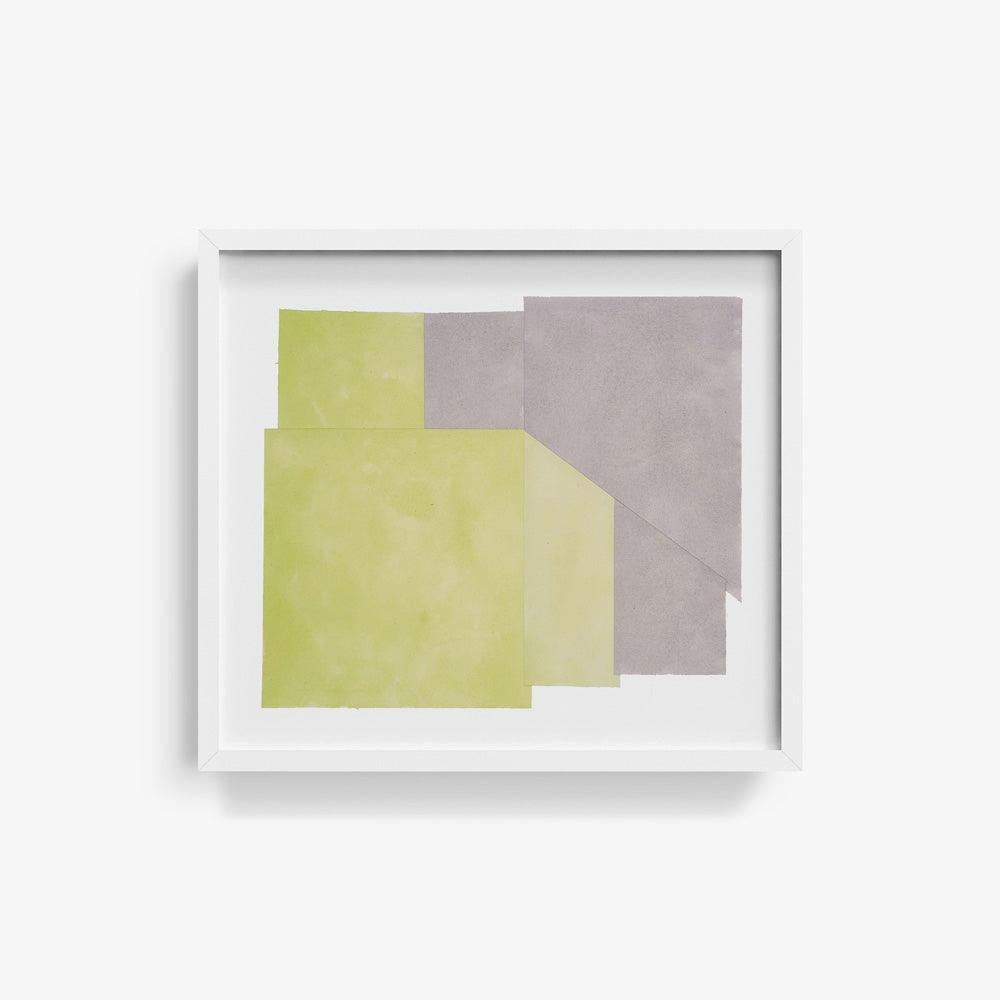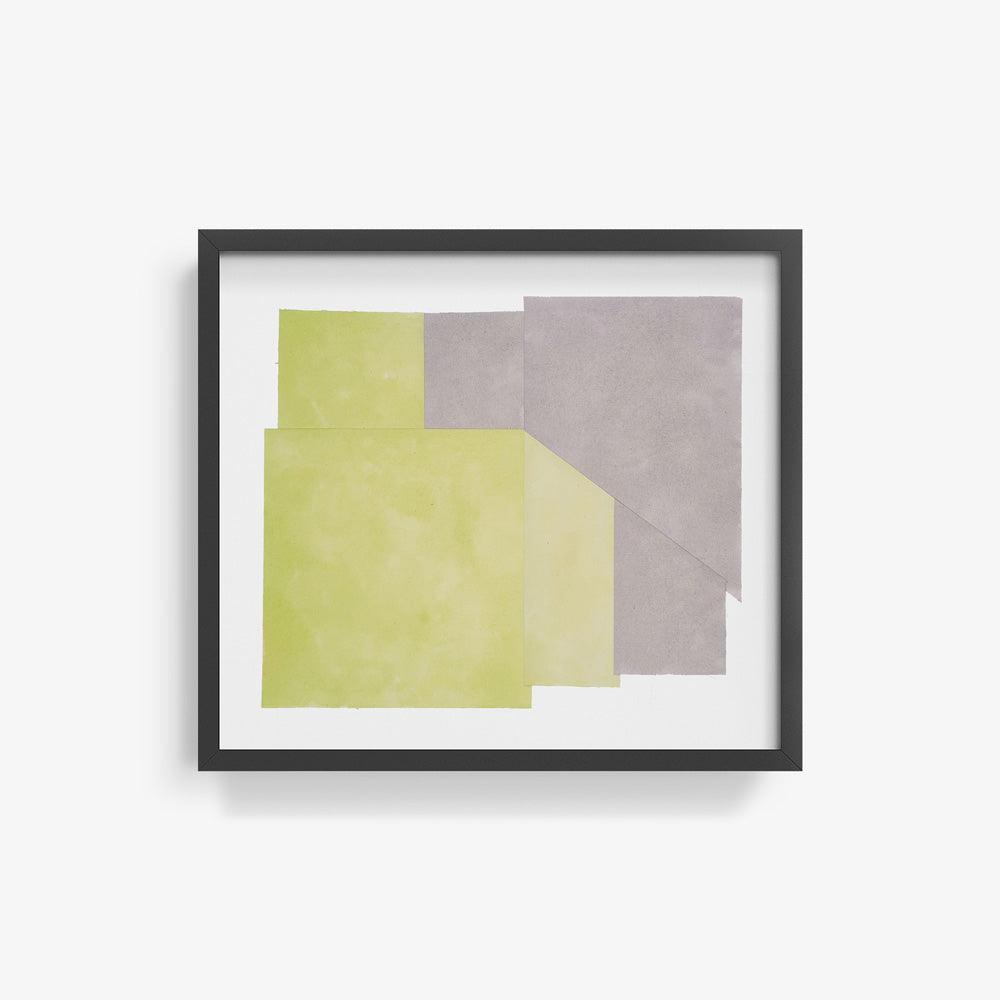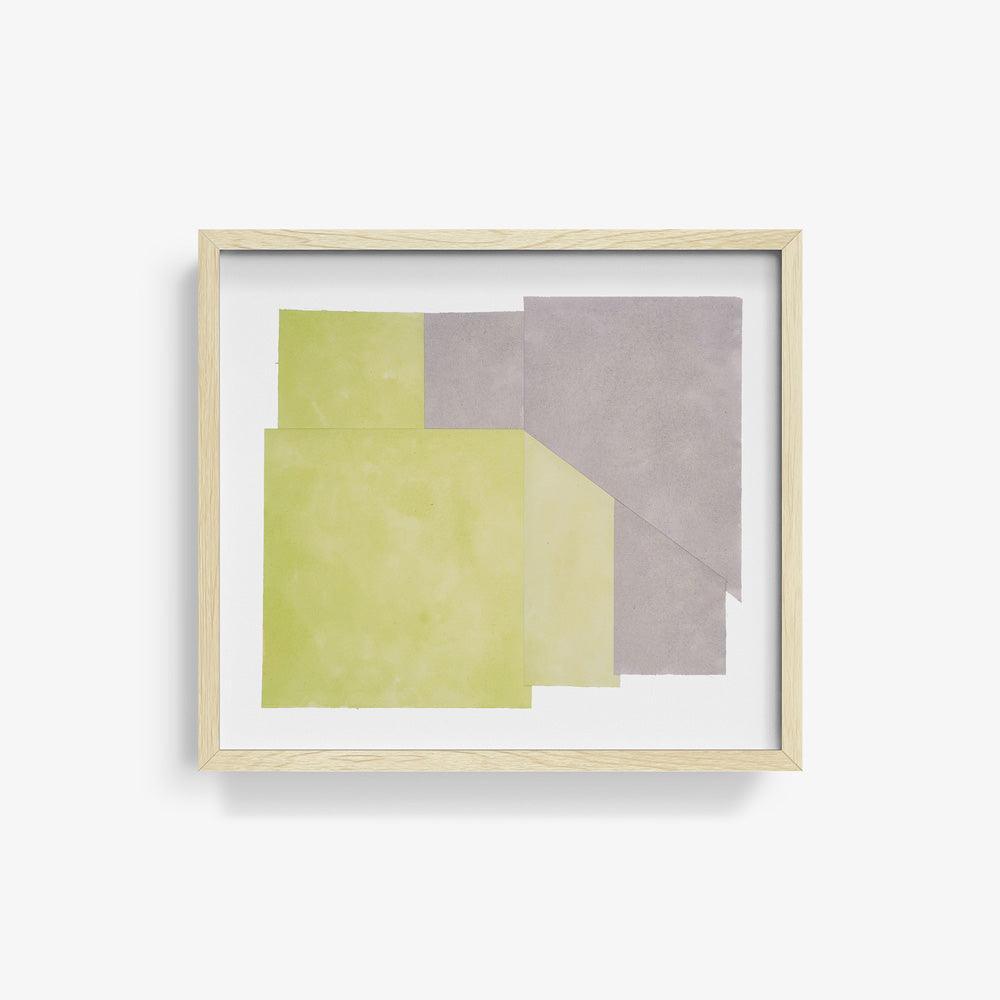 DESCRIPTION
Acrylic ink on muslin | 2019
In these works, the form within the composition is intercepted by planes and lines that both construct the impression of an actual space and simultaneously eradicate that impression. Made both in LA and Virginia, Gabrielle meditates on the act of being "away" or "at home", how the absence or presence of a ground suggests a fluctuating scale for the architectural elements found in her stitched works.
"I imagine that when I am home, I have a fixed shape and proportion in regard to my surroundings, and when I am away my scale fluctuates in relation to the place. I am seeking my shape, navigating my edges."
While unsettling, there is a freedom.
DIMENSIONS
15 x 17.25 inches
FRAMED DIMENSIONS
Floated: 19.5 x 21.75 x 1.25 inches
AUTHENTICATION
The work comes with a Certification of Authenticity signed and numbered by the Co-Founder of Tappan
Studio Visit
Q. What influences you?
A. Architects. Hindu Time. The history of math. Couture. Koans.
Explore
We invite you to explore our curated collection of abstract artworks by Tappan artists.
This original artwork has sold
Follow Gabrielle Teschner to get updates on their practice and upcoming exhibitions
Be in the Know About Artwork Launches & Artist News
Most artwork will arrive after the New Year, please reach out to info@thetappancollective.com for questions.
"All of this for me, all of the references to architecture and math and humidity, are a way to talk about being in the world. An affirmation of existence or the inability to do so."
-Gabrielle Teschner
About the Artist
Gabrielle Teschner
Teschner's "Sculptures-That-Are-Flat" are composed of stitched, individually painted planes, using the symbolic language of architectural forms and of natural forces to demonstrate the expressive power of spatial relationships. Her work can be seen in various Soho Houses, The Goodtime Hotel (Miami), Facebook HQ (Meta), the De Young Museum, Booooooom, Sight Unseen, Elle, Coveteur, AnOther Magazine and The Good Trade.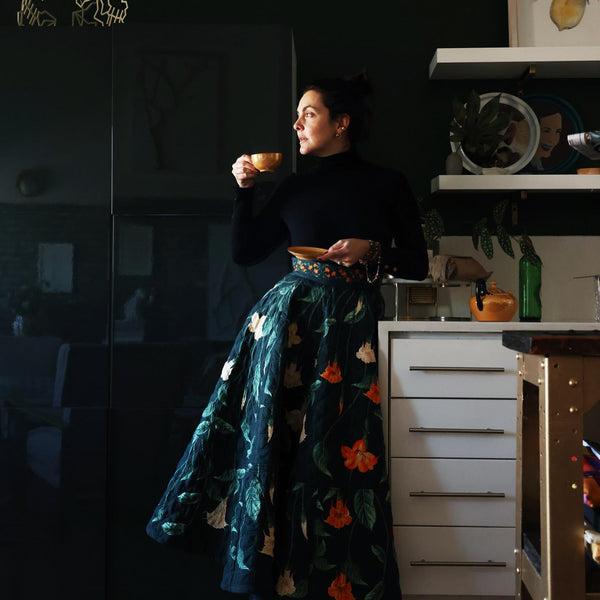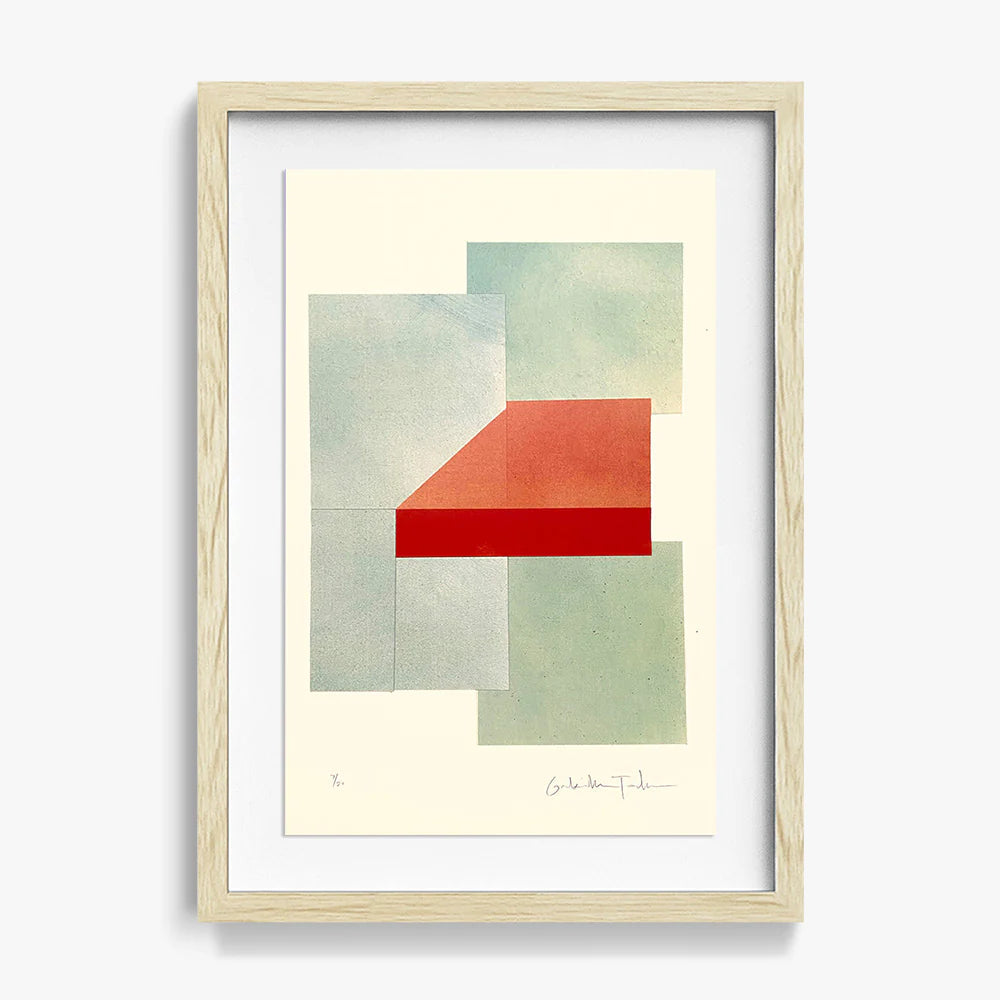 MARIANA VELASQUEZ ON Gabrielle Teschner
"Gabrielle Teschner's use of color and geometry is so soothing and balanced."
Artwork: To Enter Kindly Havens