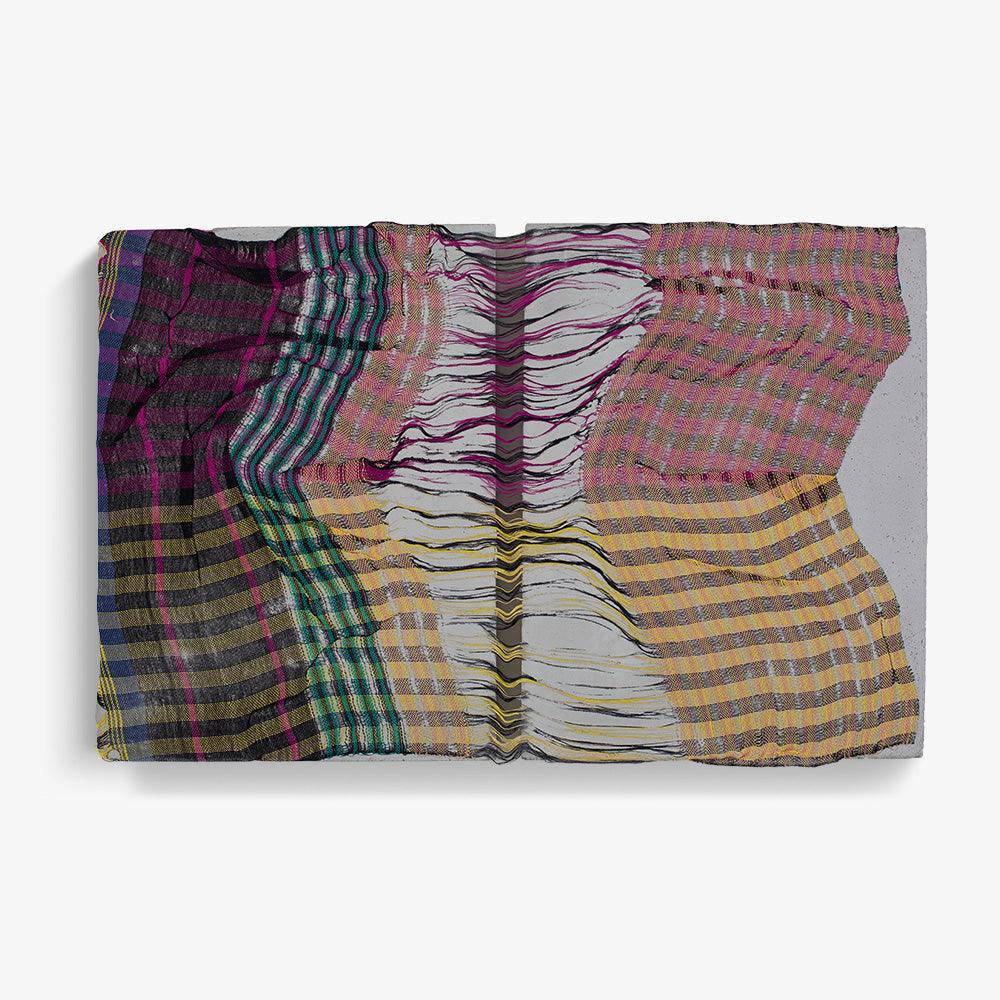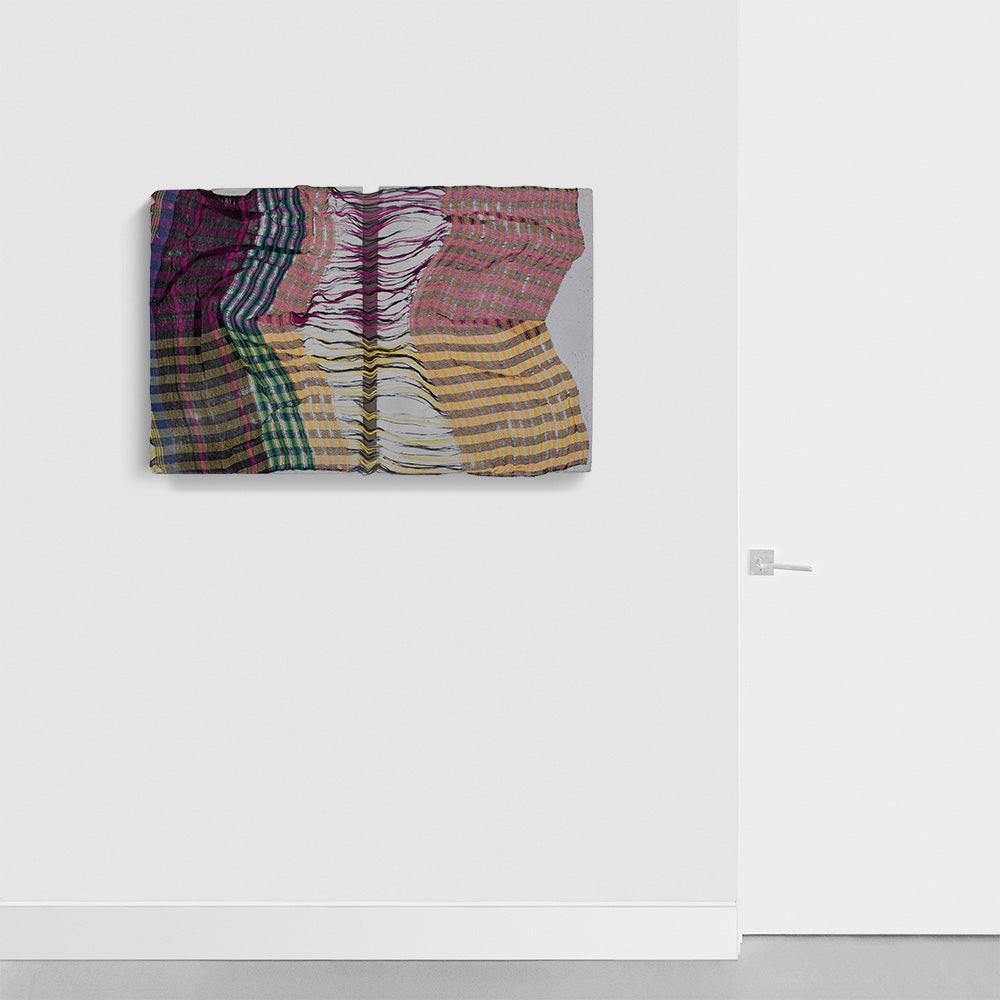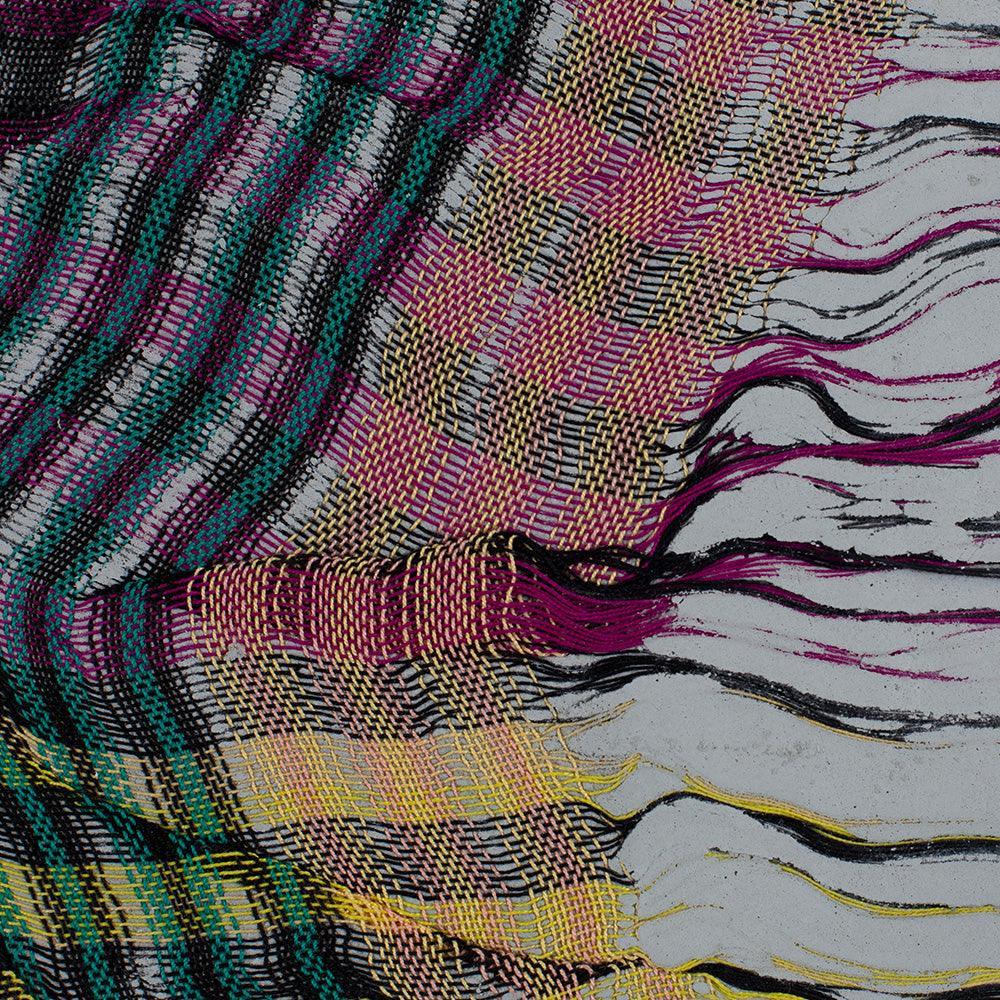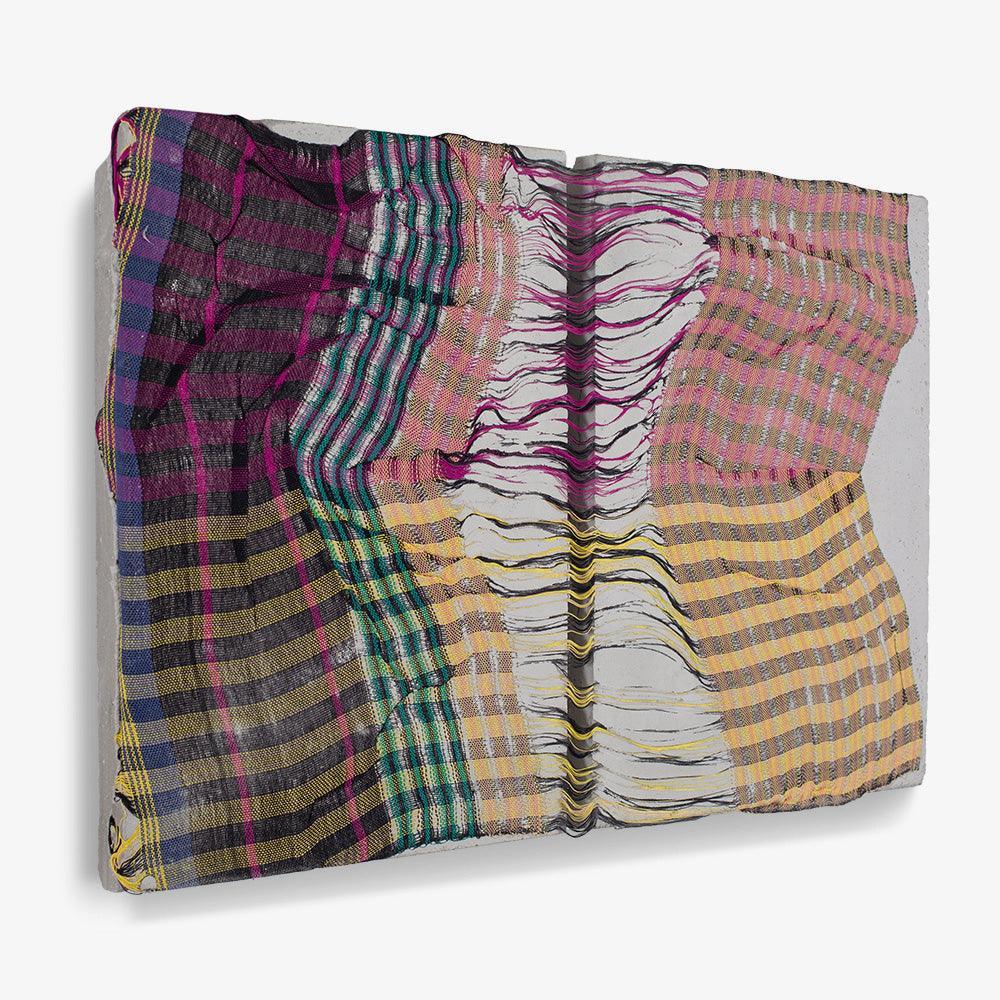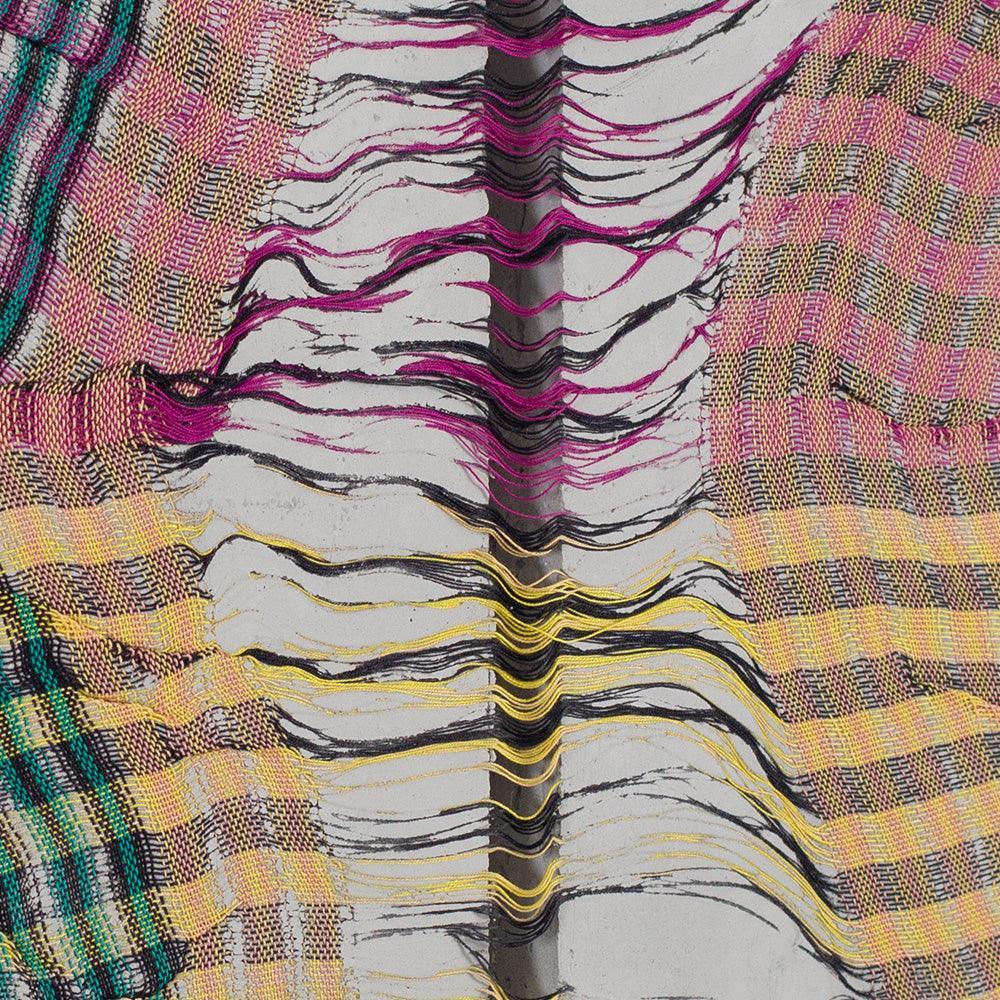 DESCRIPTION
Handwoven textile cast into concrete | 2021
In the new stunning series of handwoven works cast in concrete, Crystal Gregory continues to use cloth construction as a fundamental center, drawing a clear connection between the lines of thread laid perpendicularly through a warp and the construction of architectural spaces. In a meditation on privacy, the works use mediums that define space and create shelter—although it's only the textile that has the advantage of flexibility, with the ability to fold, drape, move, and change to its surroundings. The resulting series sparks conversation on the parameters of weaving and architecture—their process, their utility, and their grid. They are sturdy and stable but at the same time malleable and absorbent.
DIMENSIONS
24 x 37 inches
HANGING HARDWARE DETAILS
Hangs on two French cleats
AUTHENTICATION
Signed by artist.
The work comes with a Certification of Authenticity signed by the Co-Founder of Tappan.
This work is on loan for an exhibition. Click 'contact to purchase' to inquire about purchasing.
"I am constantly responding to what was woven in the foot before, adding color and texture and pattern-finding a rhythm, losing a rhythm and responding."
-Crystal Gregory
About the Artist
Crystal Gregory
Crystal Gregory's sculptures combine the permanence of concrete with the fluidity of hand-woven textiles. Gregory has exhibited her work at numerous museums and galleries in the United States, including The Hunterdon Art Museum, The Rockwell Museum of Art, UK Art Museum (Kentucky). Gregory's work has been reviewed by in Hyperallergic, Surface Design Journal, Art Critical, and Peripheral Vision.
In the Studio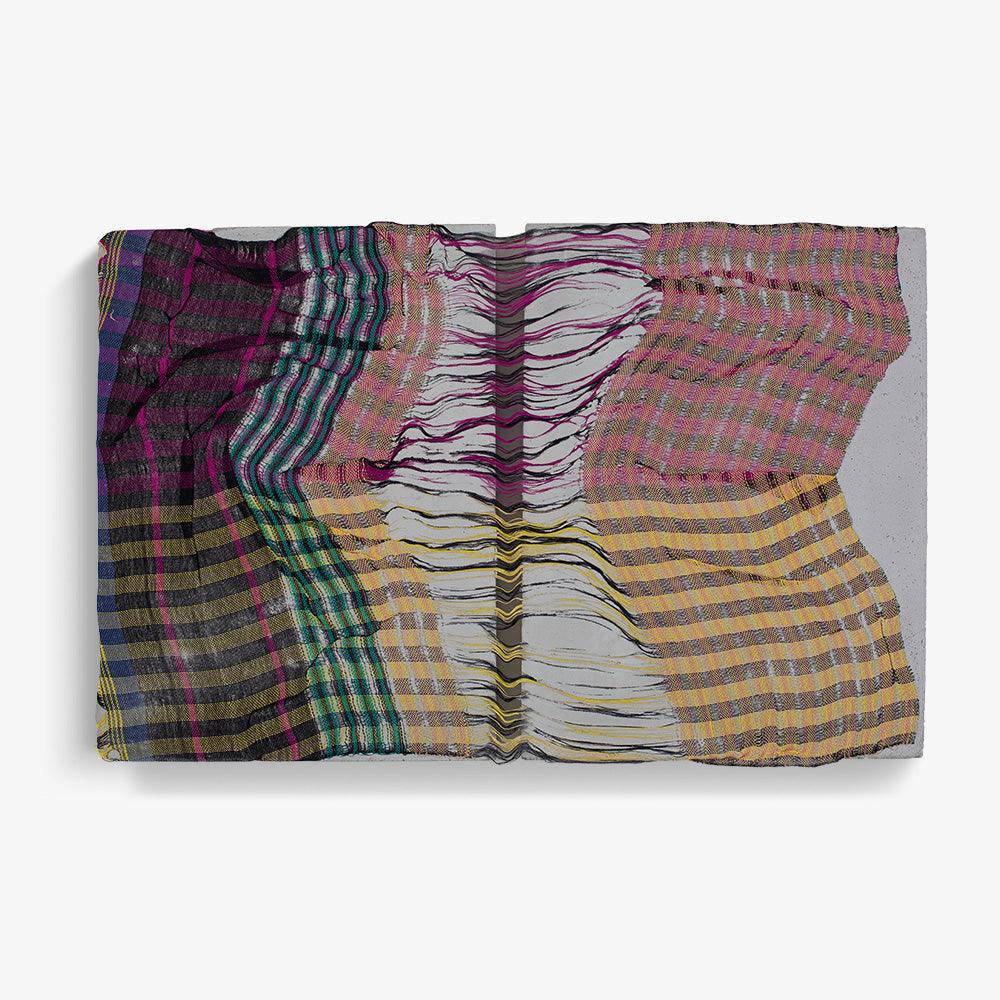 One Becomes the Other
$ 5,100
Choose options