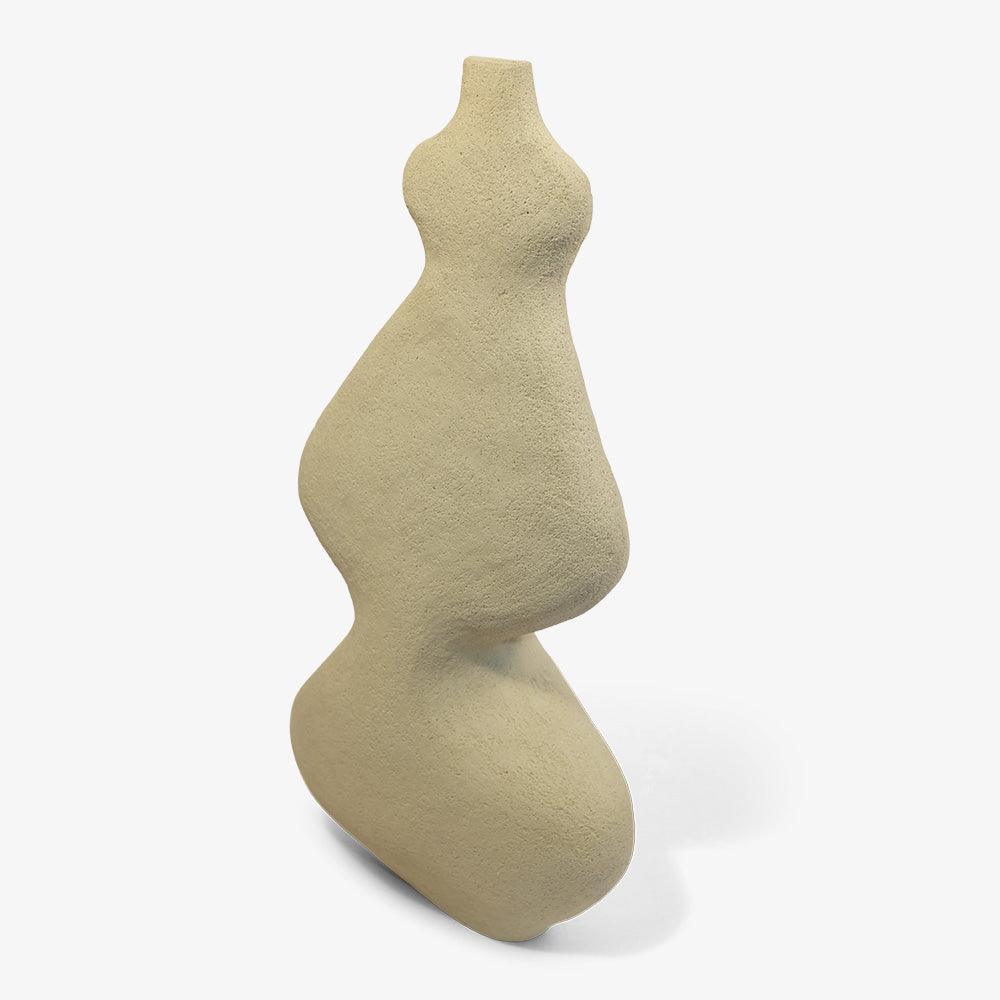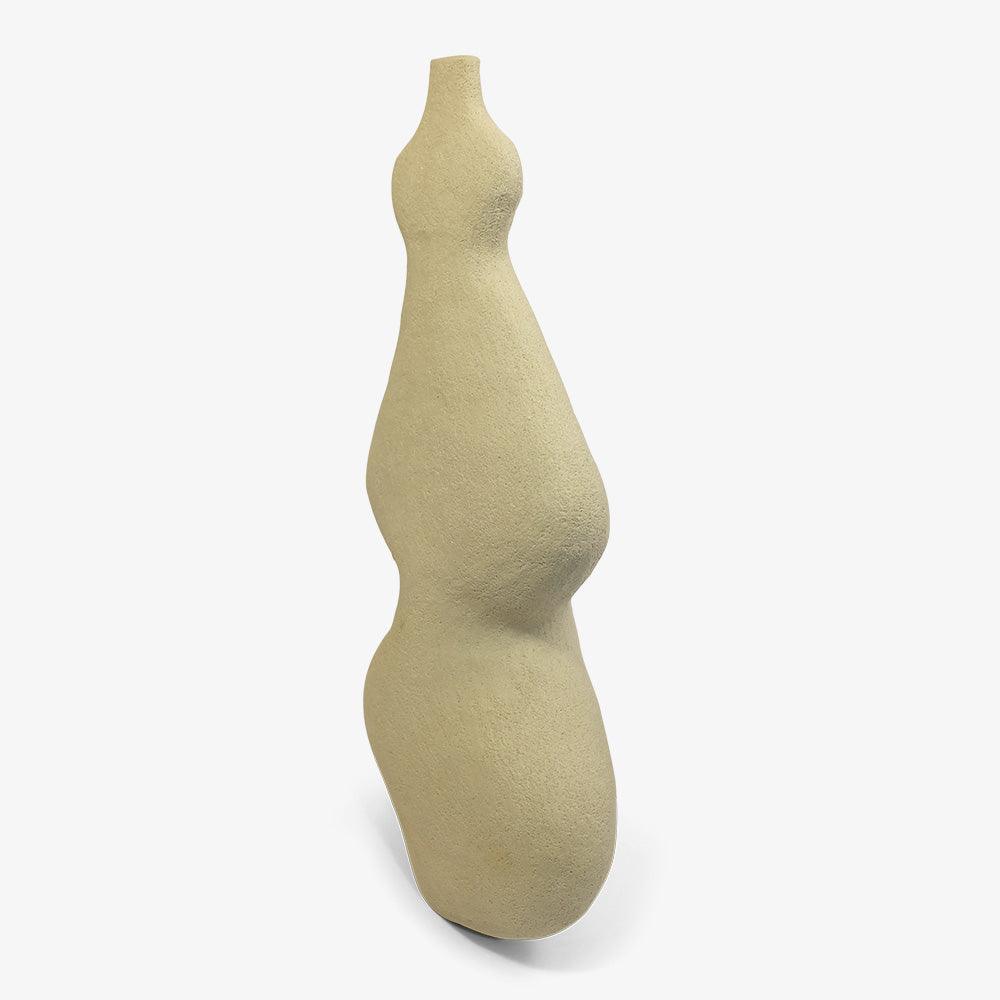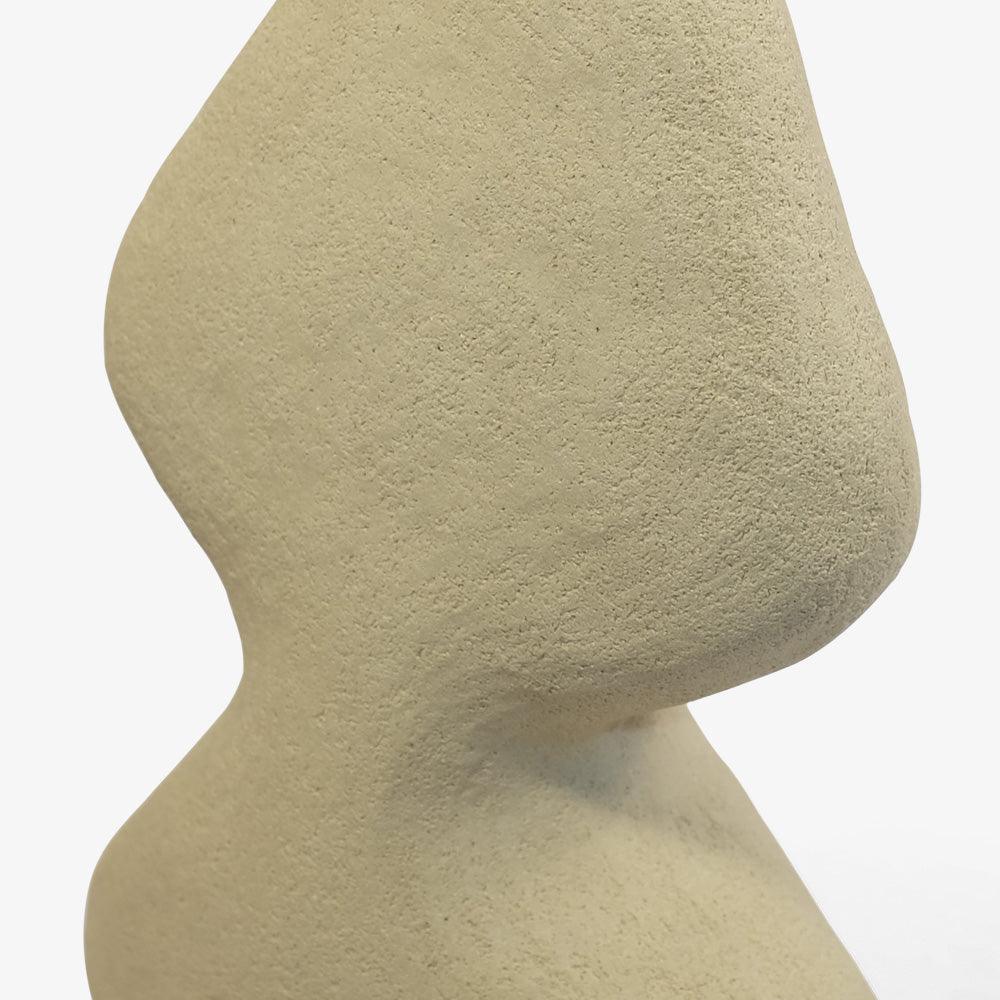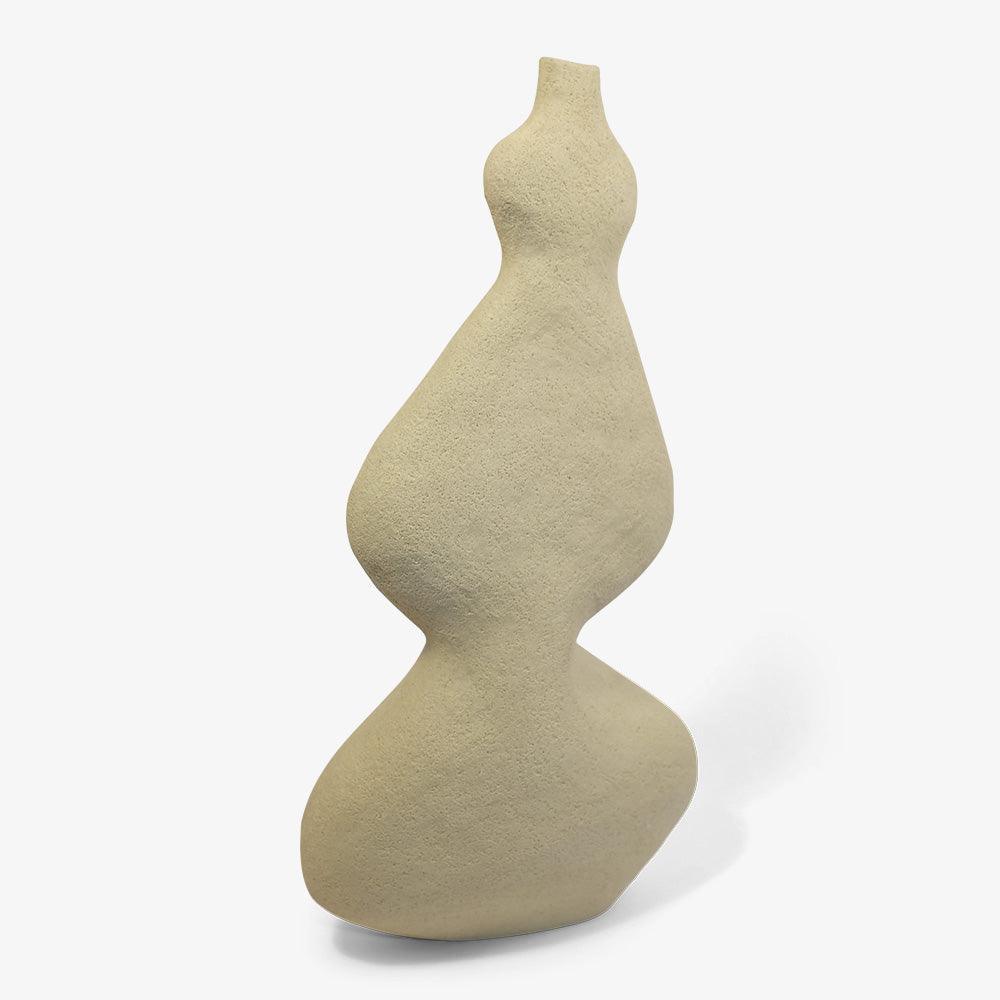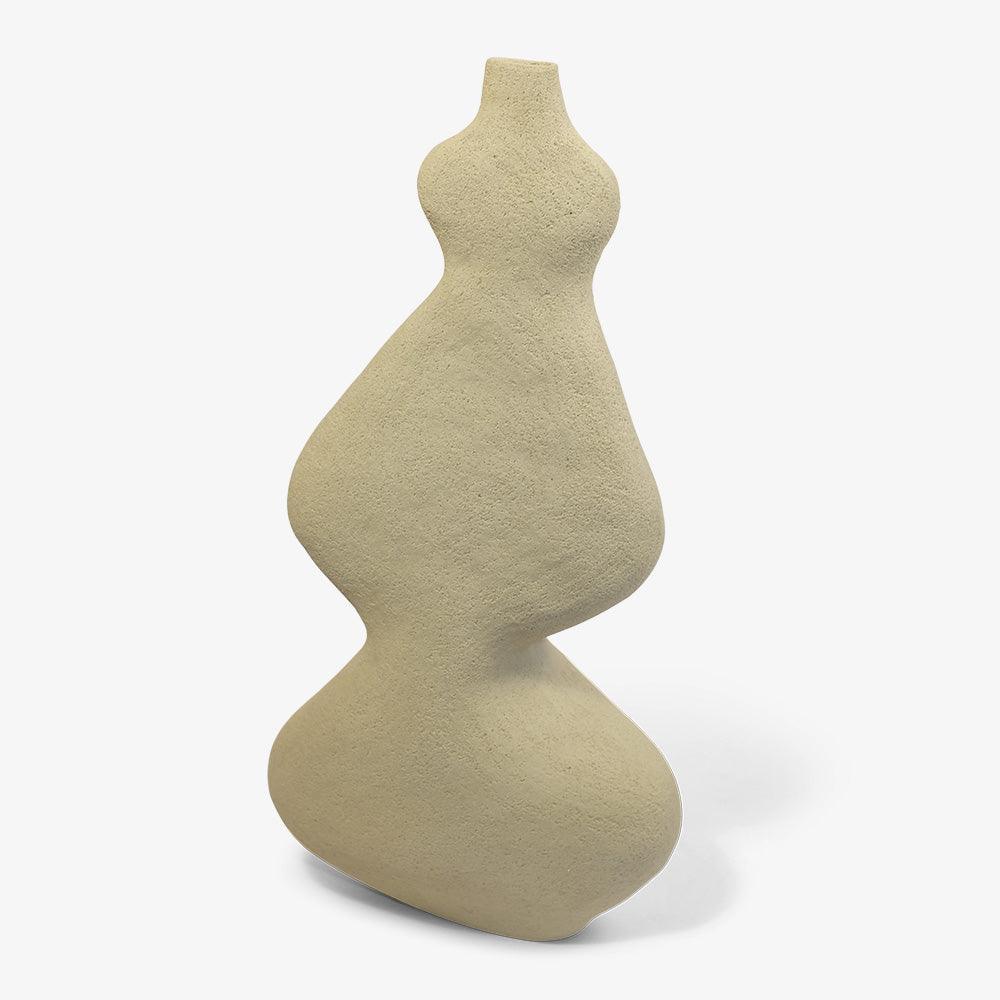 DESCRIPTION
Ceramic Sculpture. Textured white stoneware with a pale white unglazed finish. Inside layered with transparent glaze | 2021
A transition from function to fiction is a narrative thread across "Berlin Trials," a new series of ceramic objects from artist Latika Nehra. In creating the sculptural works, Nehra begins with a traditional coil technique, which she then builds from to create a contemporary interpretation, leaving the works primarily unglazed. The resulting work presents a progression in the artist's body of work as the oeuvre moves away from functional vessels and deftly into the field of sculpture.
DIMENSIONS
16.5 x 8.25 x 3.5 inches
AUTHENTICATION
Signed by artist.
The work comes with a Certification of Authenticity signed by the Co-Founder of Tappan
"Through ceramics, I aspire to understand the alchemy underlying living materials and with my objects I hope to express its metamorphic nature."
-Latika Nehra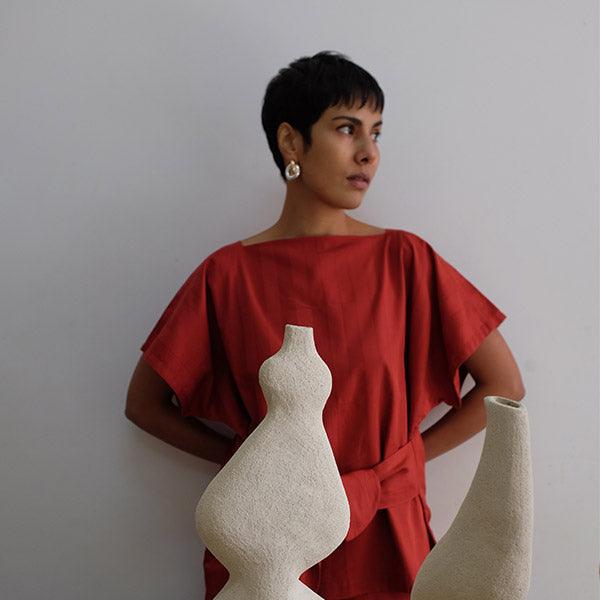 About the Artist
Latika Nehra
Latika Nehra is a self-taught ceramic artist whose process is grounded in traditional techniques and infusing them within a contemporary interpretation. Primarily using the coiling technique, she crafts objects that are personable by modeling bodily gestures and natural textures. Form is dominant across the mostly unglazed works, which have been featured in Vogue India and Verve Magazine.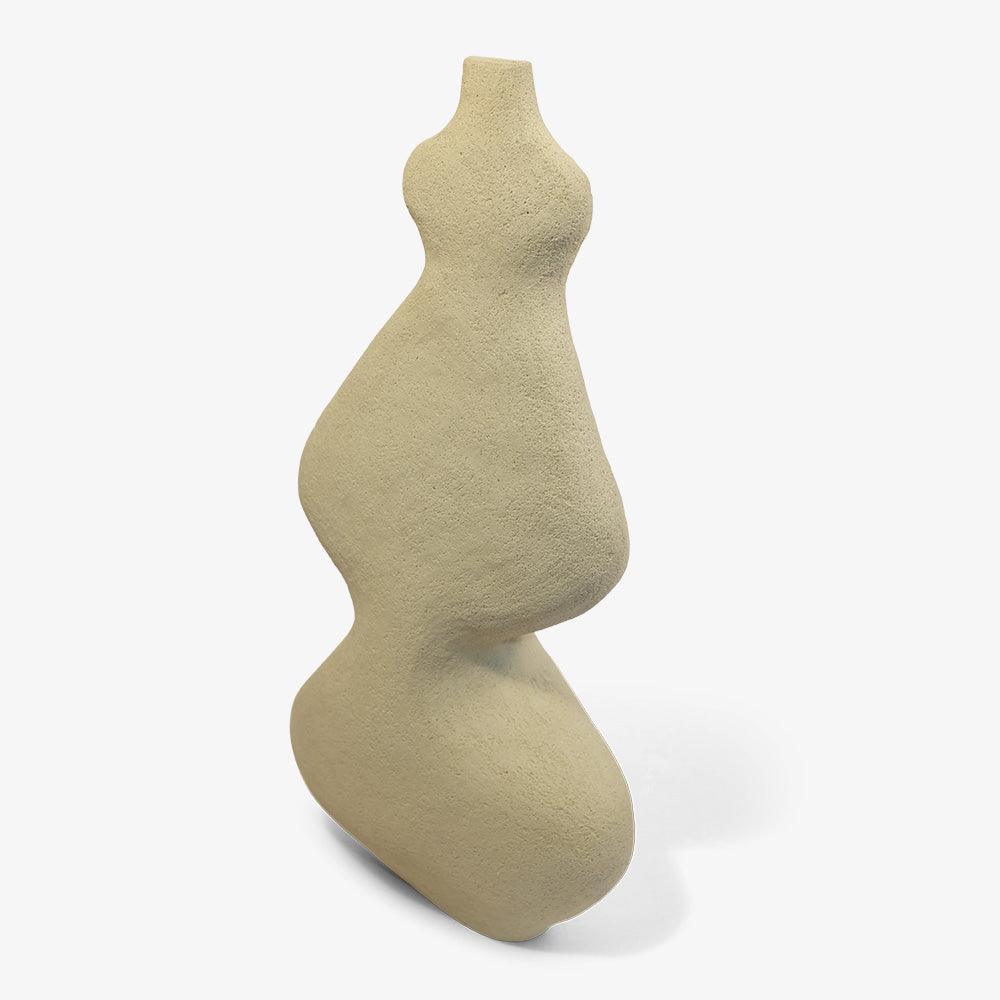 Meandering ways #2
$ 1,125
Choose options