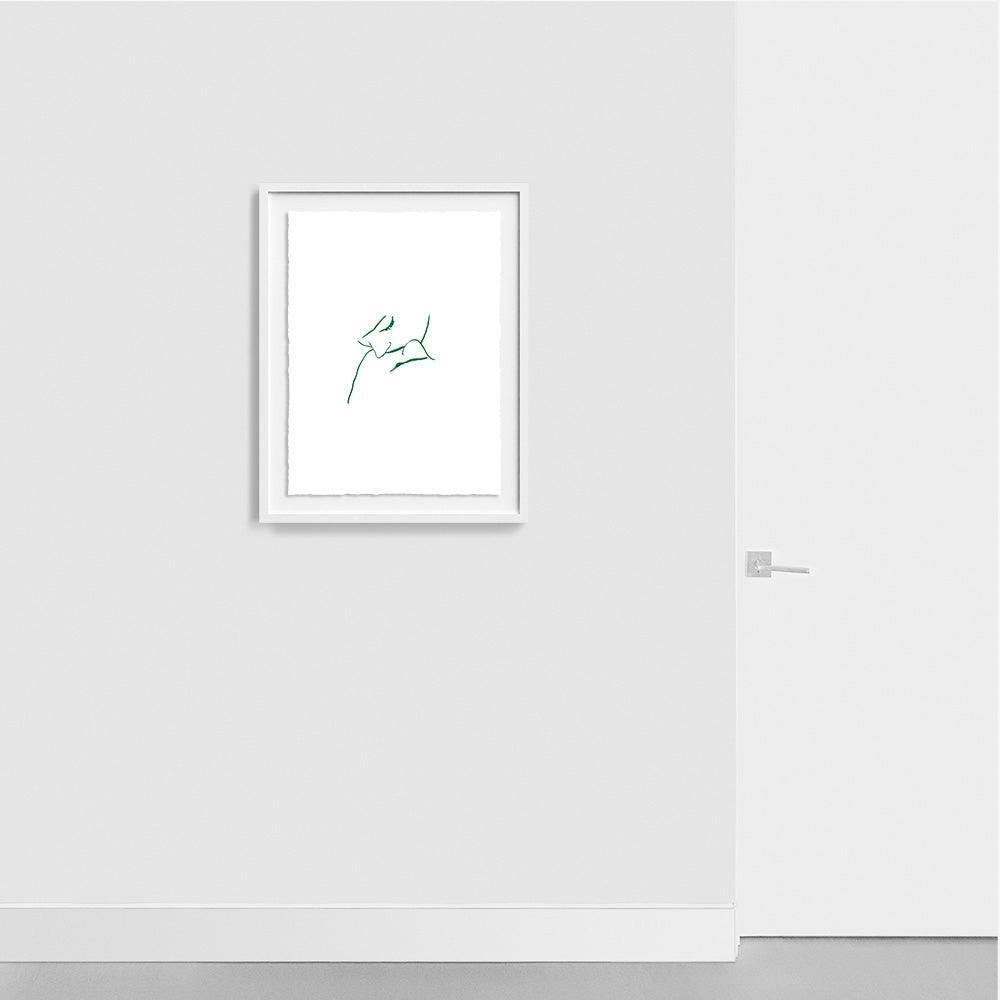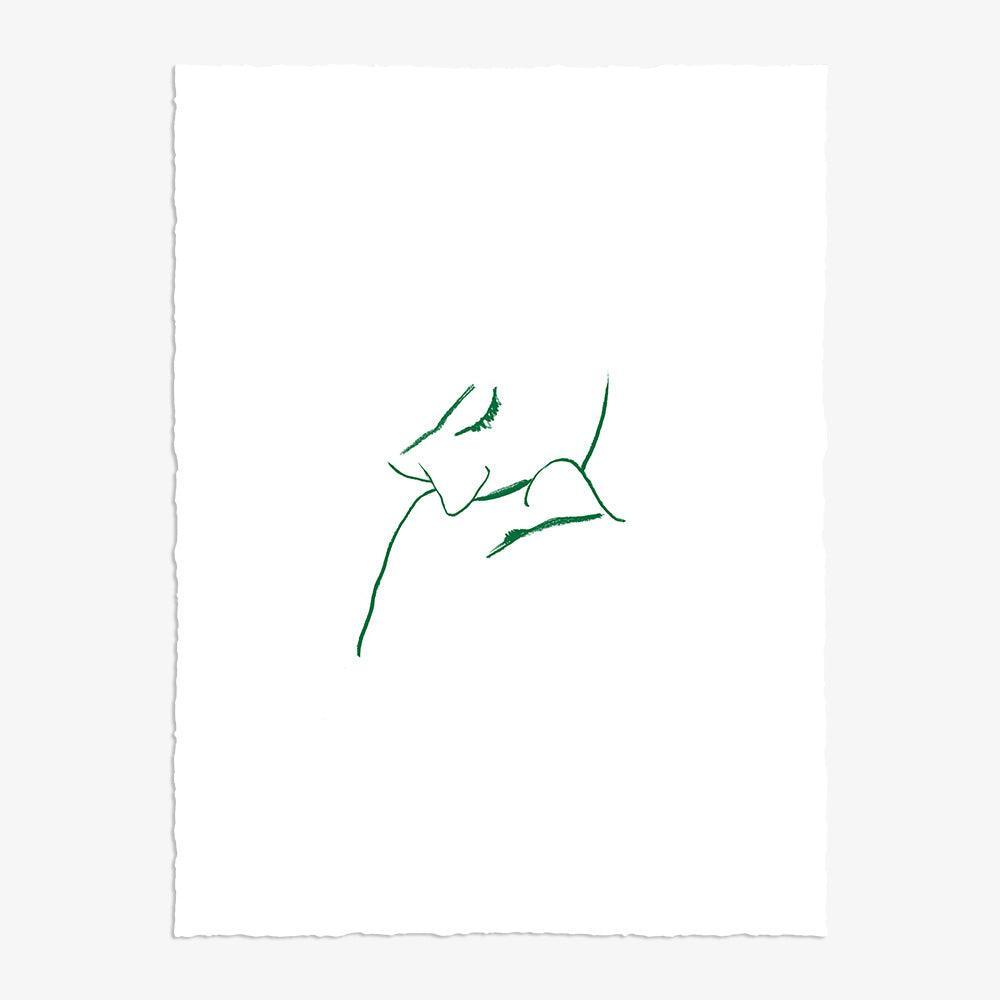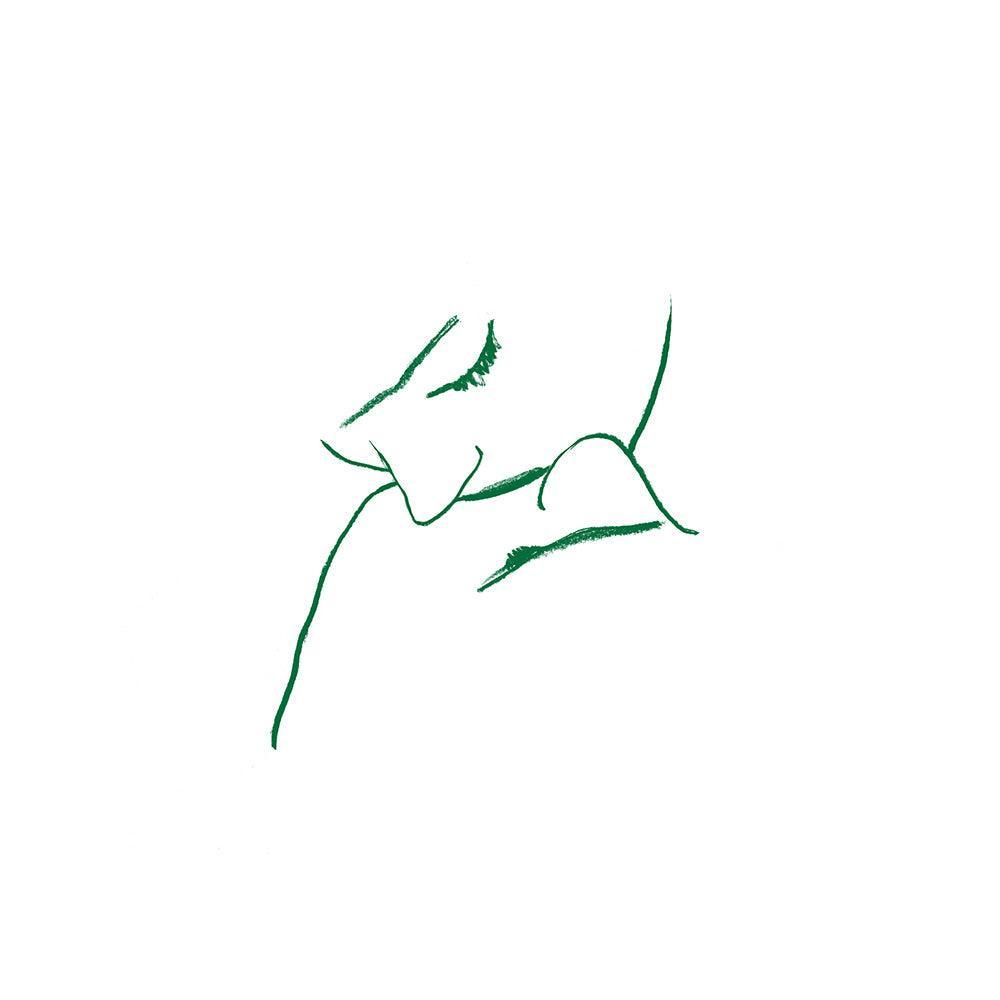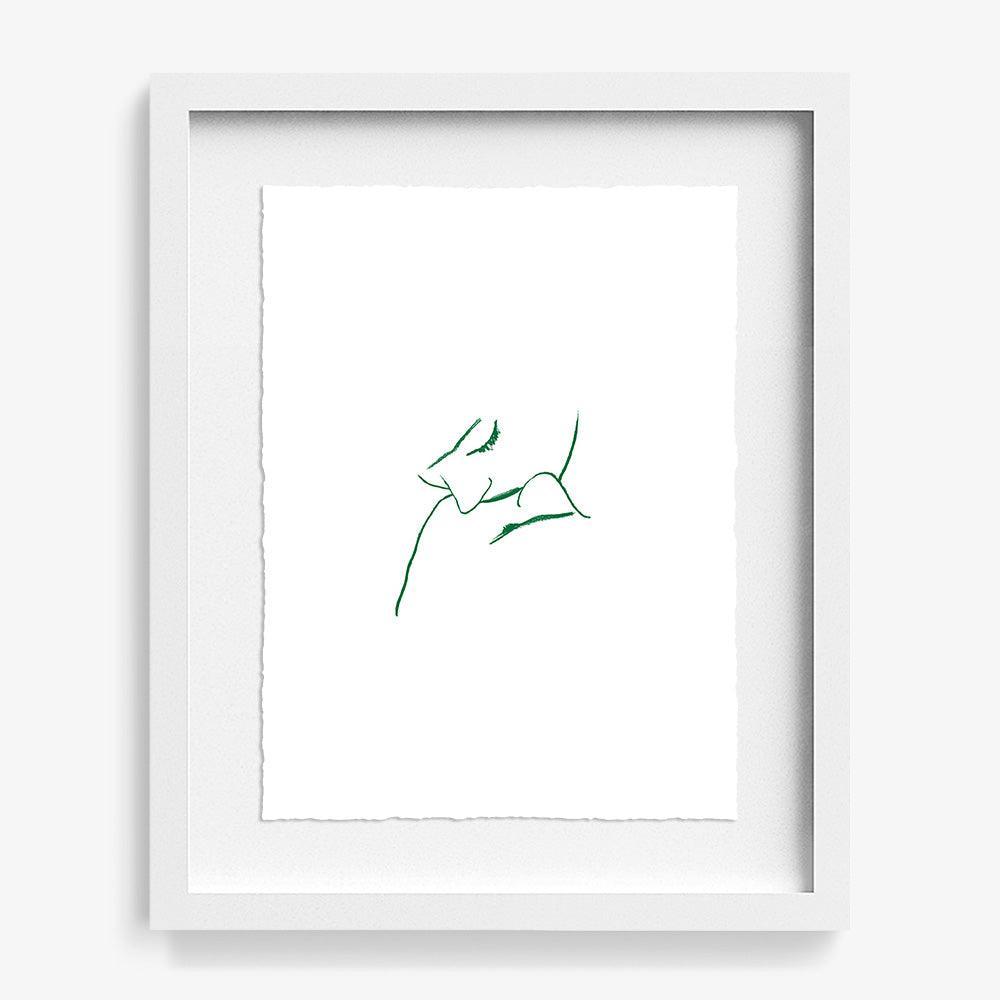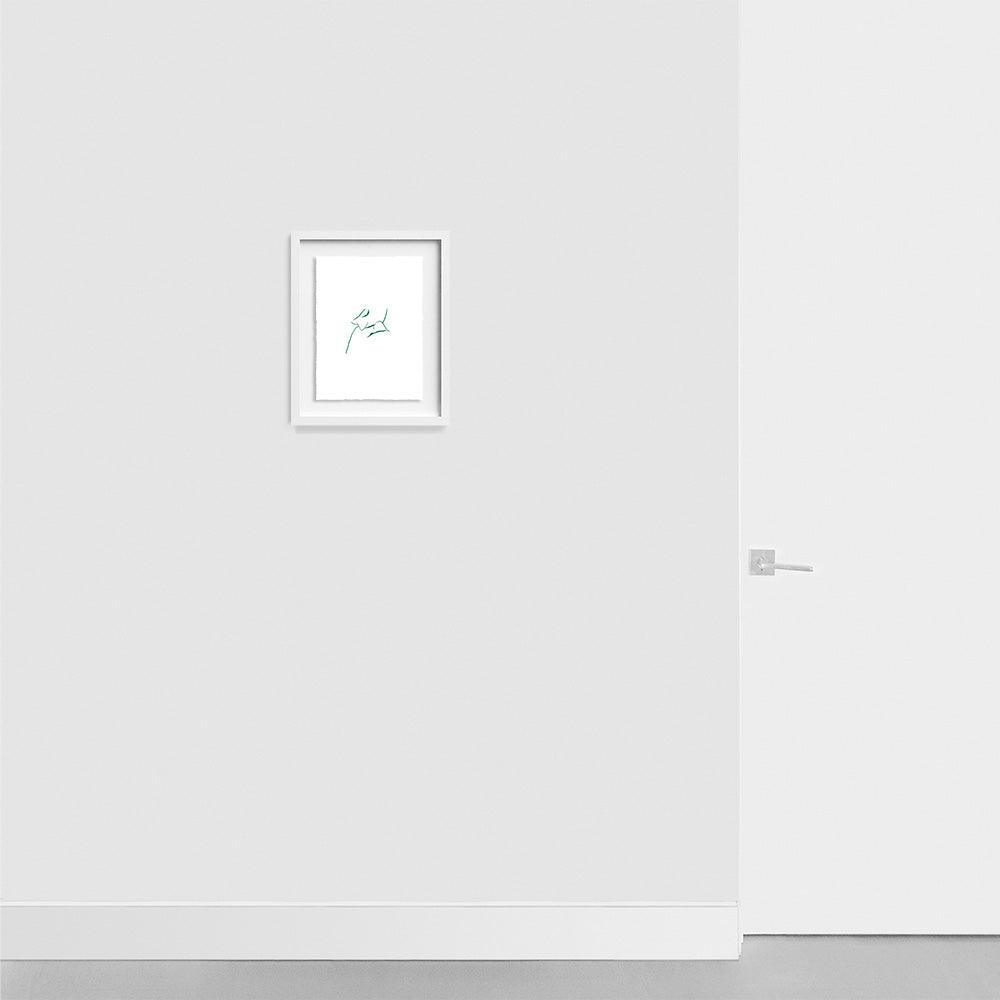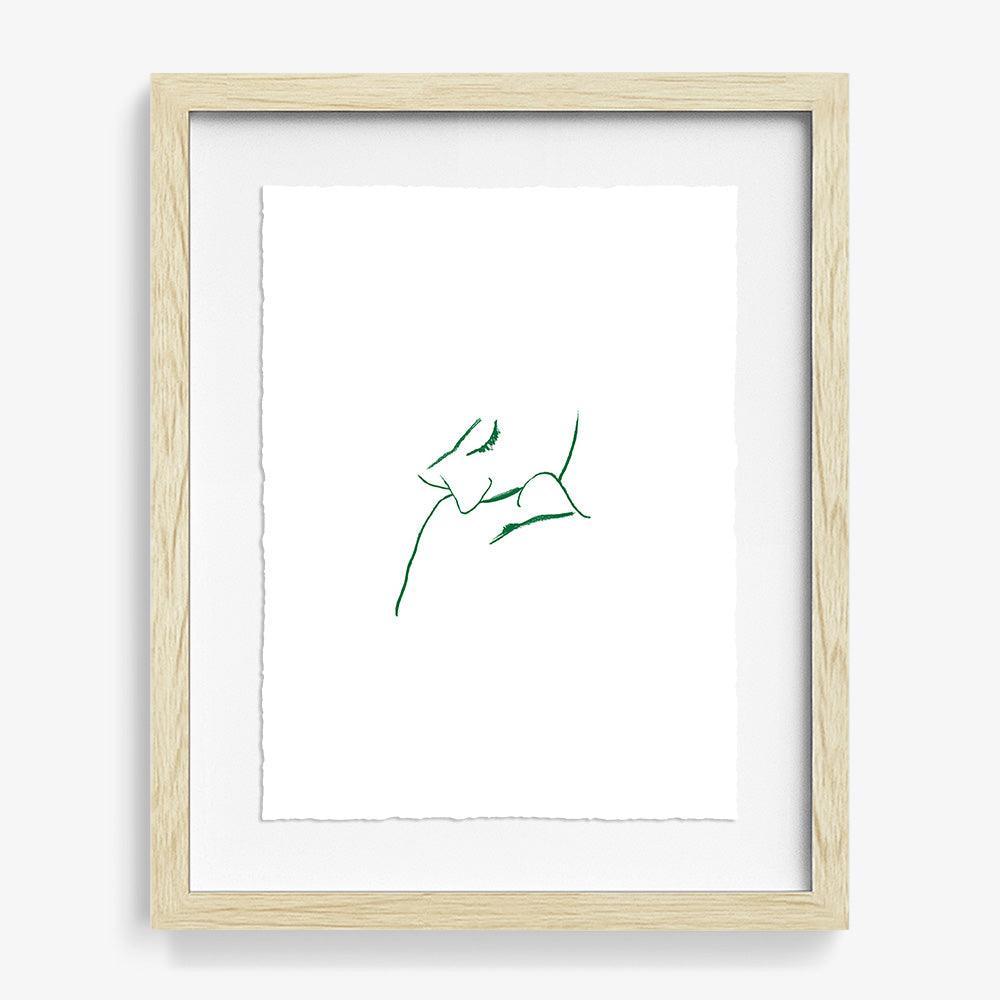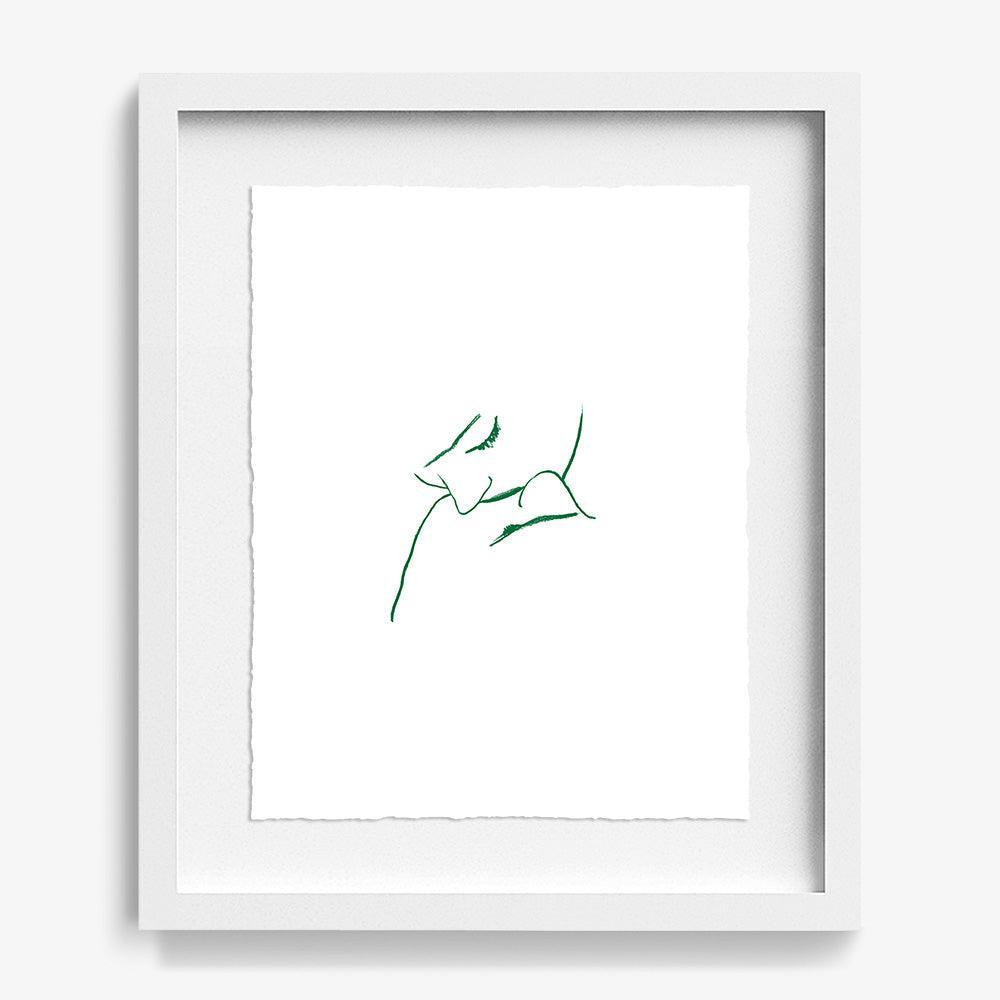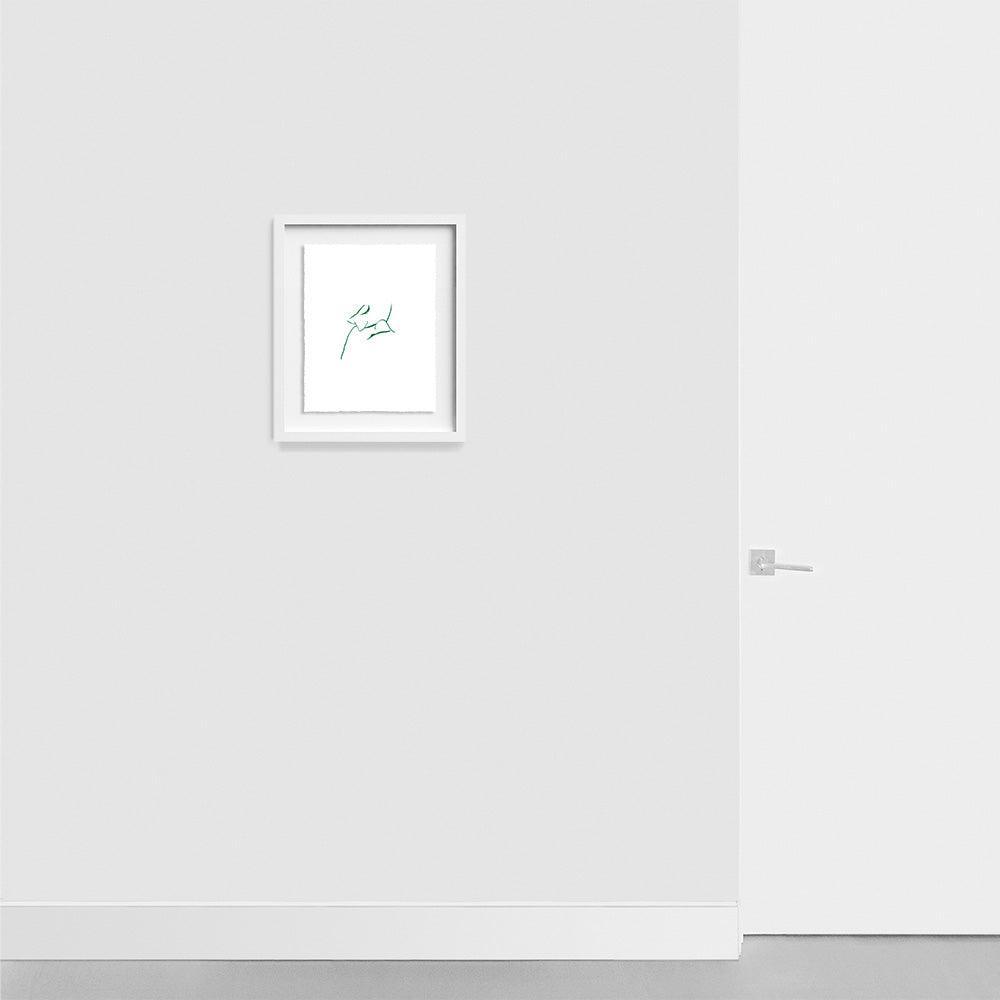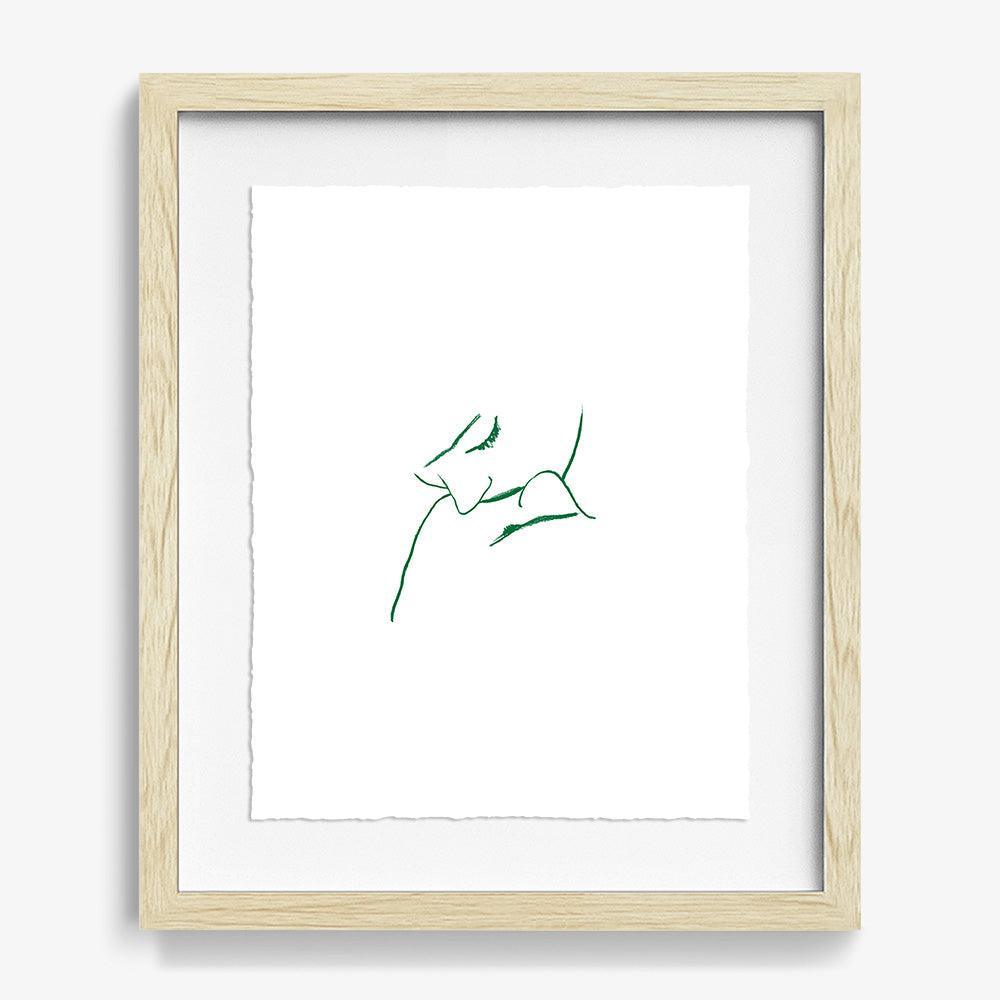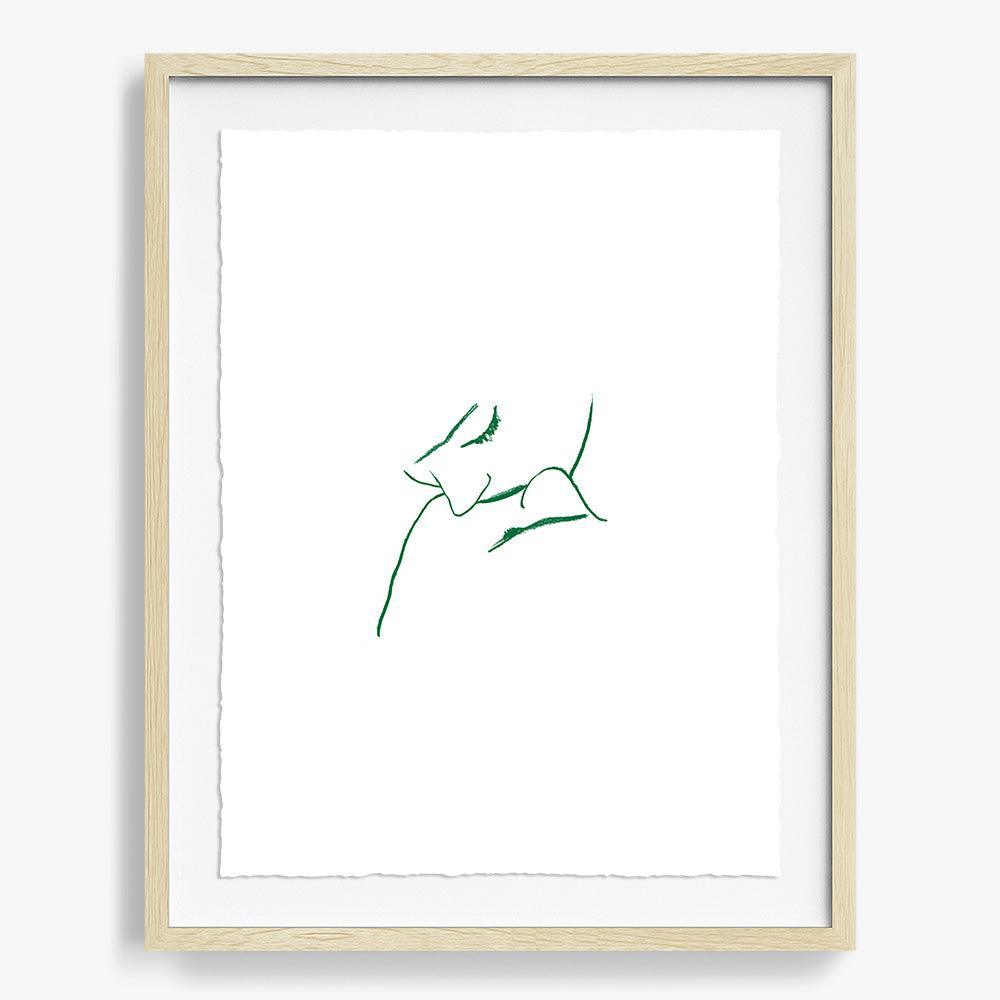 DESCRIPTION
Archival ink on museum-quality cotton rag paper | 2022
In this series of prints, Dana Veraldi portrays variations on a kiss in her signature minimalist style. The New York artist initially set out to create a singular large, involved work. Drawing from Ed Templeton's book "Teenage Kissers" and Weegee's "Movie Theater" series, she sketched from photographs of couples kissing. After creating a few drawings, Veraldi grew to love the sketches independently for their simplicity and abstraction. This comes as no surprise, since she's an admirer of line drawings that renowned artists like Pablo Picasso, David Hockney, and Rembrandt produced as studies for paintings.
DIMENSIONS
12 x 9 inches
14 x 11 inches
24 x 18 inches
FRAMED DIMENSIONS
12 x 9 inches
Floated: 16.5 x 13.5 x 1.5 inches
14 x 11 inches
Floated: 18.5 x 15.5 x 1.5 inches
24 x 18 inches
Floated: 28.5 x 22.5 x 2 inches
AUTHENTICATION
The work comes with a Certification of Authenticity signed by the Co-Founder of Tappan
This artwork has sold out
Follow Dana Veraldi to get updates on their practice and upcoming exhibitions
Be in the Know About Artwork Launches & Artist News
"I create to share with others."
-Dana Veraldi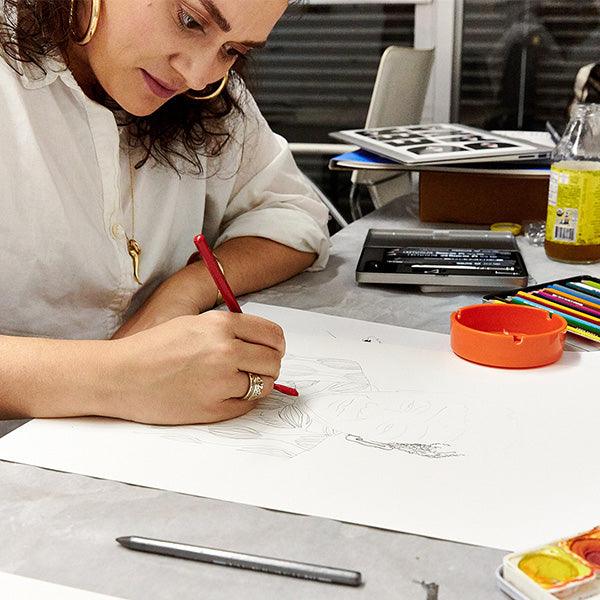 About the Artist
Dana Veraldi
Featured in The New York Times, Architectural Digest, and MyDomaine, Dana Veraldi's elegant portraits capture the spirit of her subjects with a unique and elegant line.
In the Studio