Jaimie Milner
About Jaimie Milner
Jaimie Milner is a photographer based in Los Angeles who brings contemporary black life into focus by photographing men unguarded in moments of their life. Built on the want to create a change in perception of the men around her, she has spent the past eight years capturing their lively and talented souls, combining the practice of social commentary and visual art.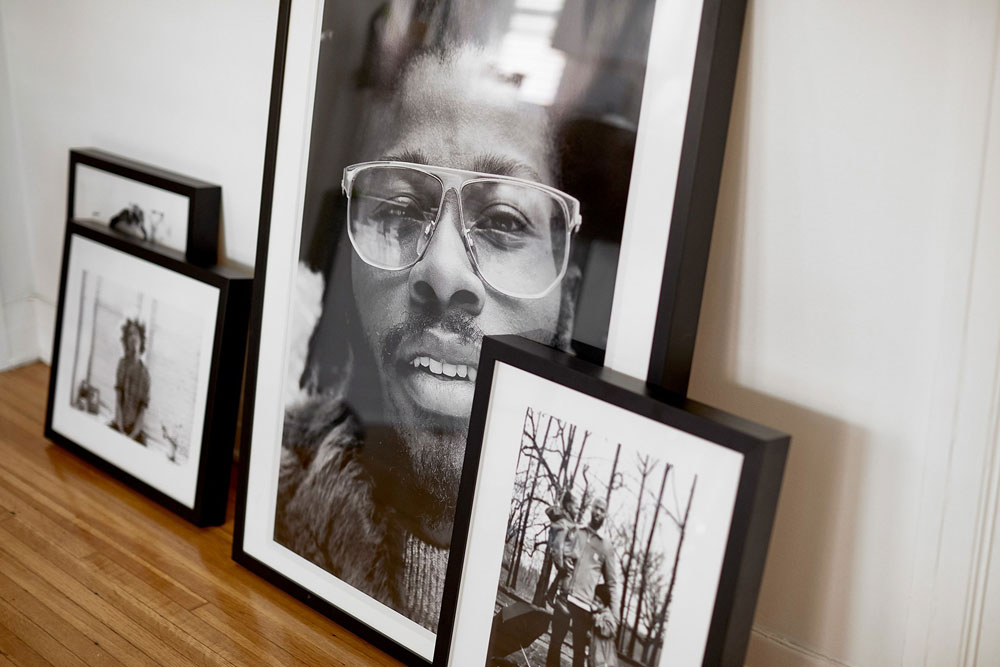 ARTIST STATEMENT 
Through my work, I aspire to capture, empower and inspire the spirit of the people of the African diaspora. I'm a graduate of the University of Southern California, and I use portrait photography as my primary medium through which to capture the essence of a people and their individual characteristics.
In my most recent collection, Gifted, I photograph creative and ingenious Black men in their most natural, unadulterated states and environments. The men photographed are a range of artists, musicians, actors, businessmen, filmmakers, etc, who have garnered recognition and accolades for their work. Most importantly, these men have transcended and combated through their craft, the negative stereotypes and skewed representations of Black men that circulate in society as a result of a very befouled, calamitous and tainted history of African people in the Americas.
The purpose of this collection is to honor the creative genius and profound contribution that these men have made to their communities and society as a whole. I firmly believe the visual documentation and exposure of these artists is a display of the strength and beauty of Black men to create and inspire tremendous work despite a period in history of emasculation and social denigration.
Gifted, is dedicated to my father, who continues to be the driving influence for my work. His prominent role as a strong, loving and dedicated father helped to shape my perspective of Black men from an early age. Through his example, I came to realize the strength, ingenuity, elegance, and excellence inherent in these men and it is through this lens I efficaciously reveal a very shrouded but profound truth.
BA Communications, USC
EDUCATION 
2010
BA Communications, USC
SOLO EXHIBITIONS
2018
"No Expiration Date" for LA Kitchen, United State of Women Summit, Los Angeles, CA
September 2016 - January 2017
"Gifted", Residency Art Gallery, Los Angeles, CA
SELECTED GROUP EXHIBITIONS
2016
"MOPLA x Photo Independent Exhibit", Artist Corner Gallery, Los Angeles, CA