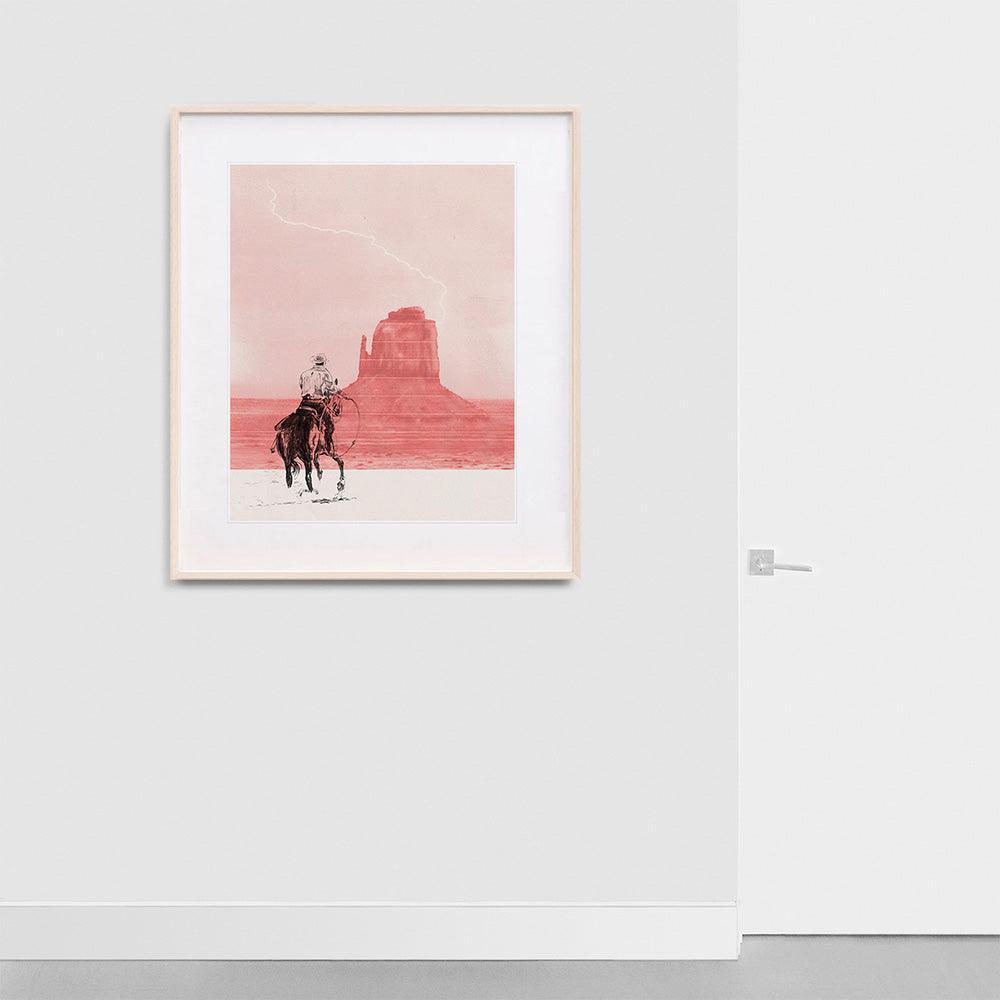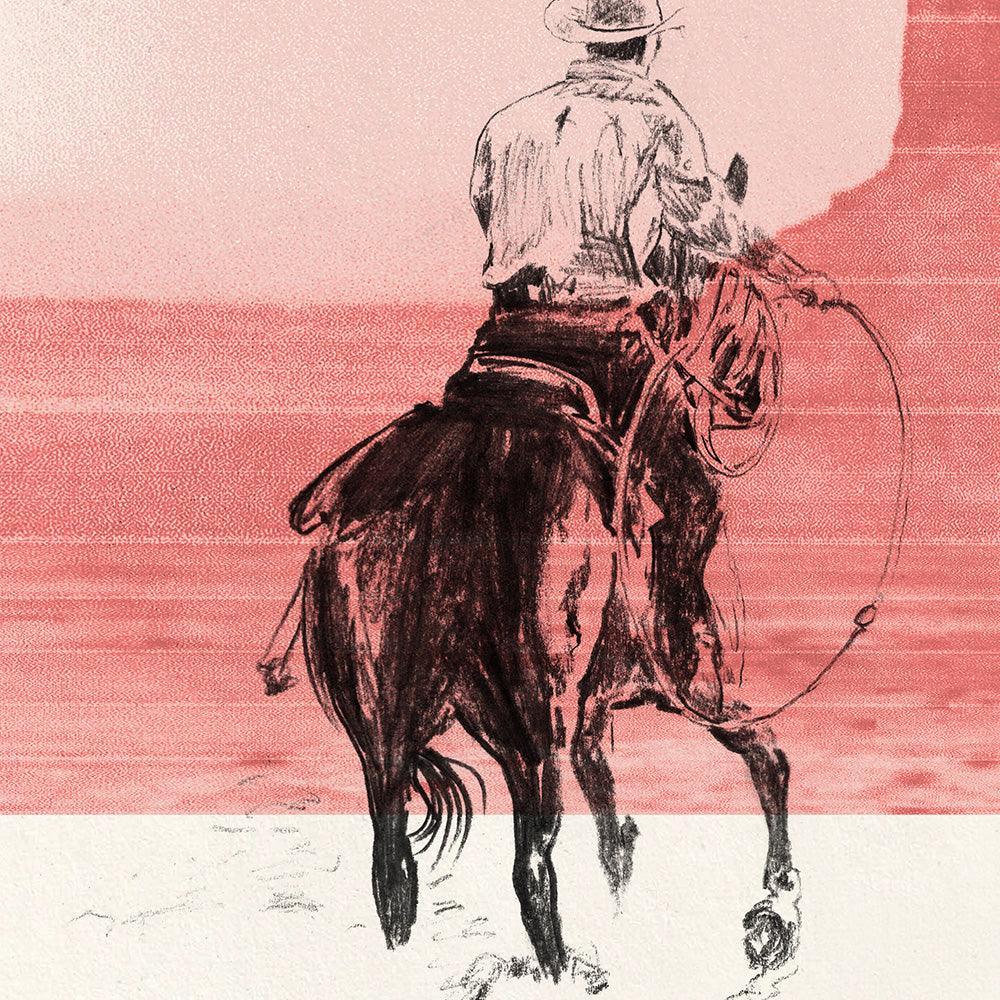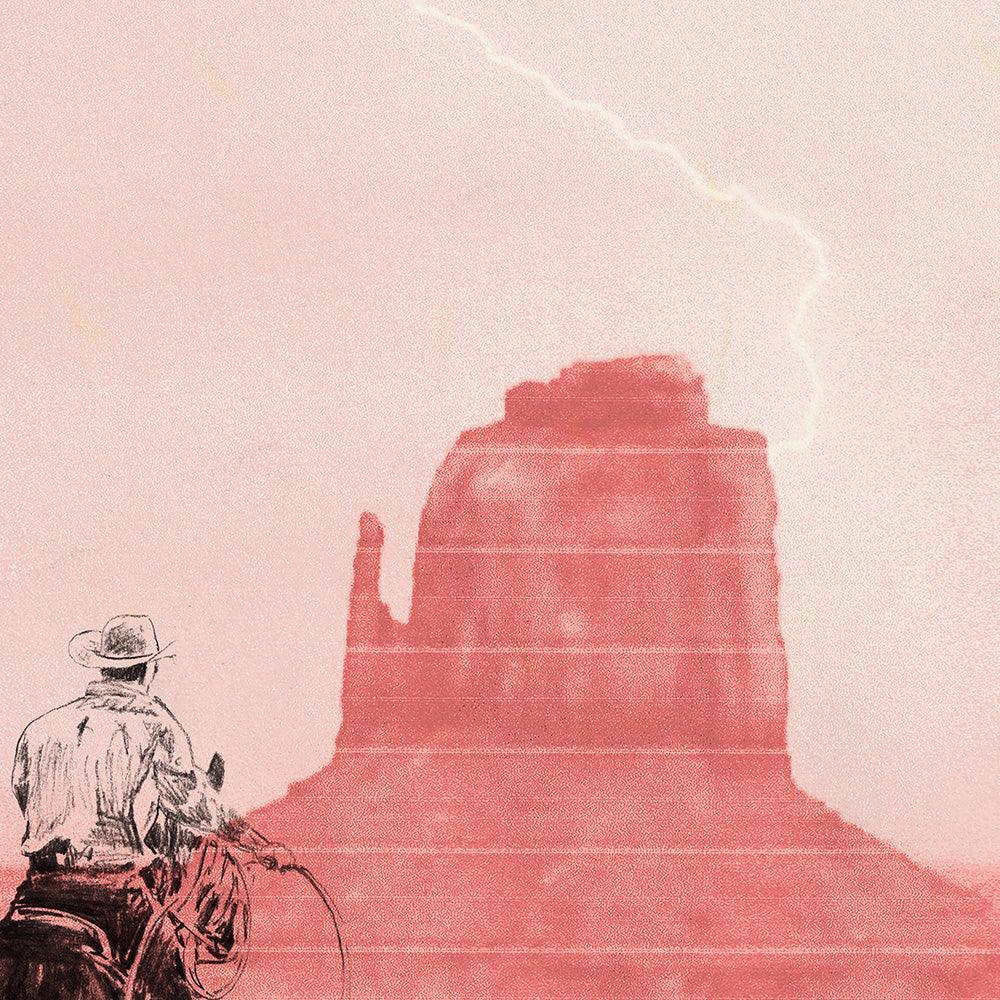 DESCRIPTION
Charcoal and inkjet on paper | 2022
Started in 2015, Into The Distance was born out of a desire to create a body of work using modern day technologies and at the same time retaining the timeless elements of the forefathers of the art of the American West, Frederic Remington and Charles M. Russell. While traveling between his studios in Los Angeles and New York, McCormick was faced with the challenge of creating large scale works in his smaller New York studio. In searching for reference for landscape paintings McCormick began exploring the use of found images from the internet of the distant American West to set the stage for the gestural cowboy drawings he had been working on for the last year. Using a damaged printer to layout the backgrounds resulted in an affected image that recalled xeroxed punk flyers and the mistakes of the human hand that had been lost in the digitization of commercial imagery. The contrast of the stark charcoal drawings with the crudely printed landscapes created a lasting combination that McCormick has continued to evolve in the five years of building this body of work. With numerous trips to the South and Midwest to make his own photographs for the works, McCormick has continued to expand on the series that started out of necessity due to a lack of space. Key To The Highway is part of a new evolution of the series that furthers the manipulation of the landscapes and dives deeper into the exploration of the effect of the mesmerizing colors of the American West and their relation and interaction to the cowboys and other subjects of the works.
DIMENSIONS
30 x 24 inches
FRAMED DIMENSIONS
39 x 34.5 inches
AUTHENTICATION
The work comes with a Certification of Authenticity signed by the Co-Founder of Tappan
Size: 30 x 24 inches
Custom Framing Included
This original artwork has sold
Follow Matt McCormick to get updates on their practice and upcoming exhibitions
Be in the Know About Artwork Launches & Artist News
"It's all based around getting to this place of mental freedom."
-Matt McCormick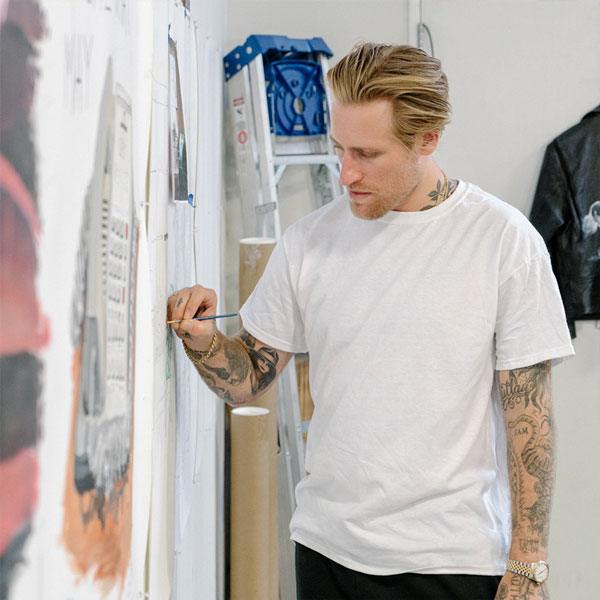 About the Artist
Matt McCormick
Featured on the covers of Hypebeast, Vogue Italia, and Cultist, among others, Los Angeles artist Matt McCormick's coveted work often feature the American West or popular culture, seen through a cinematic gaze. Recent exhibitions include the Long Beach Museum Of Art (California), and Beyond The Streets (Shanghai).
In the Studio