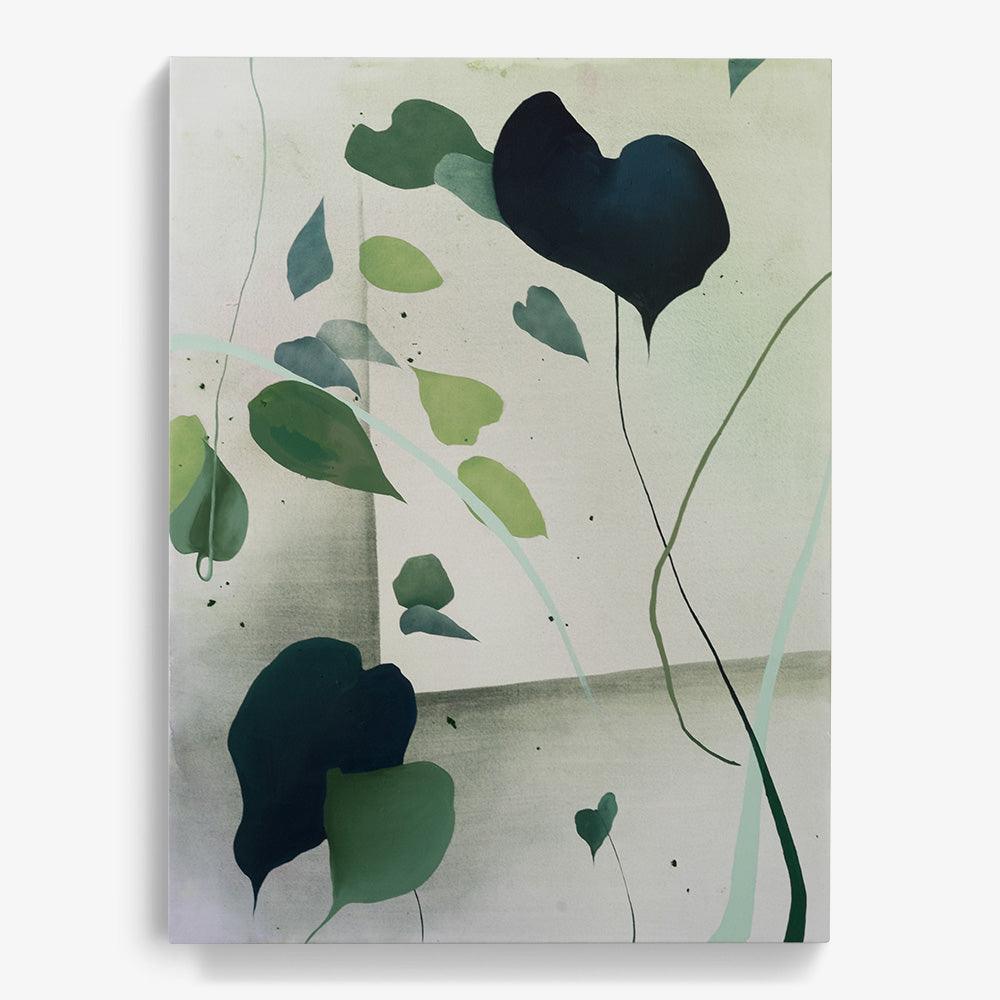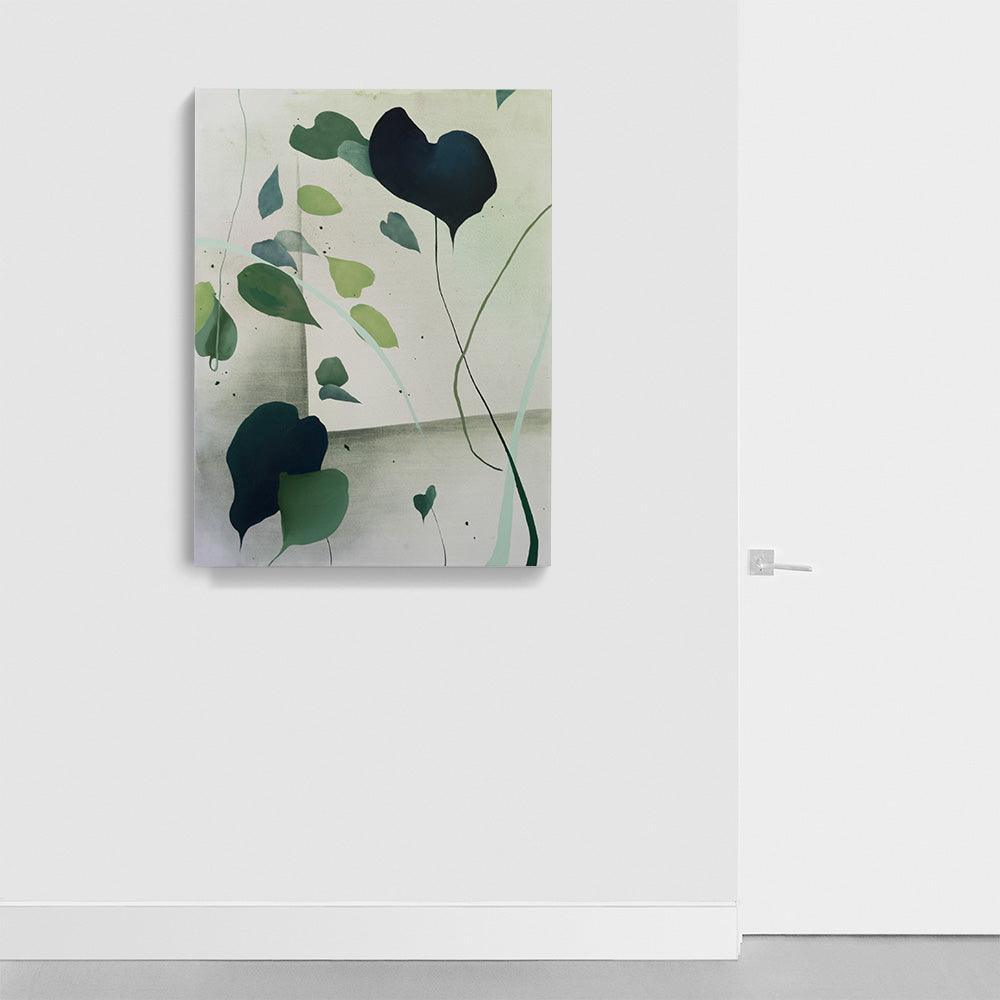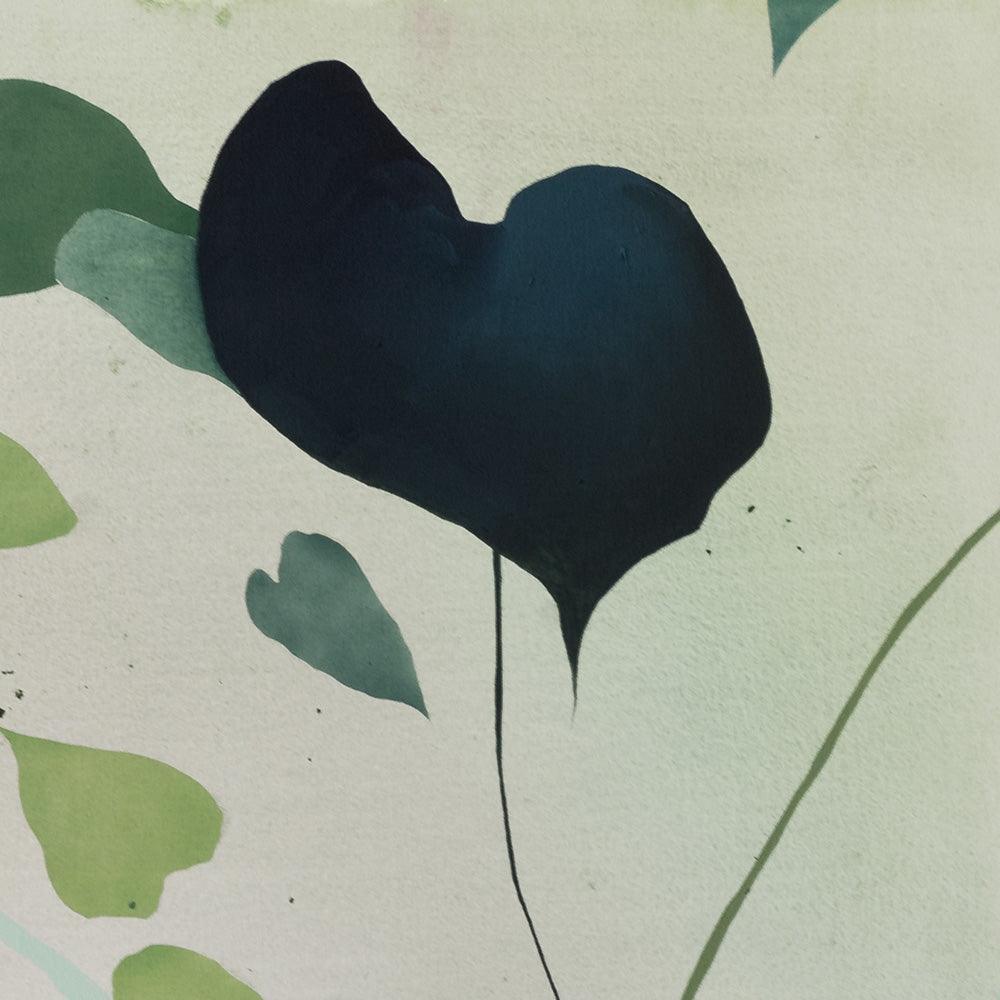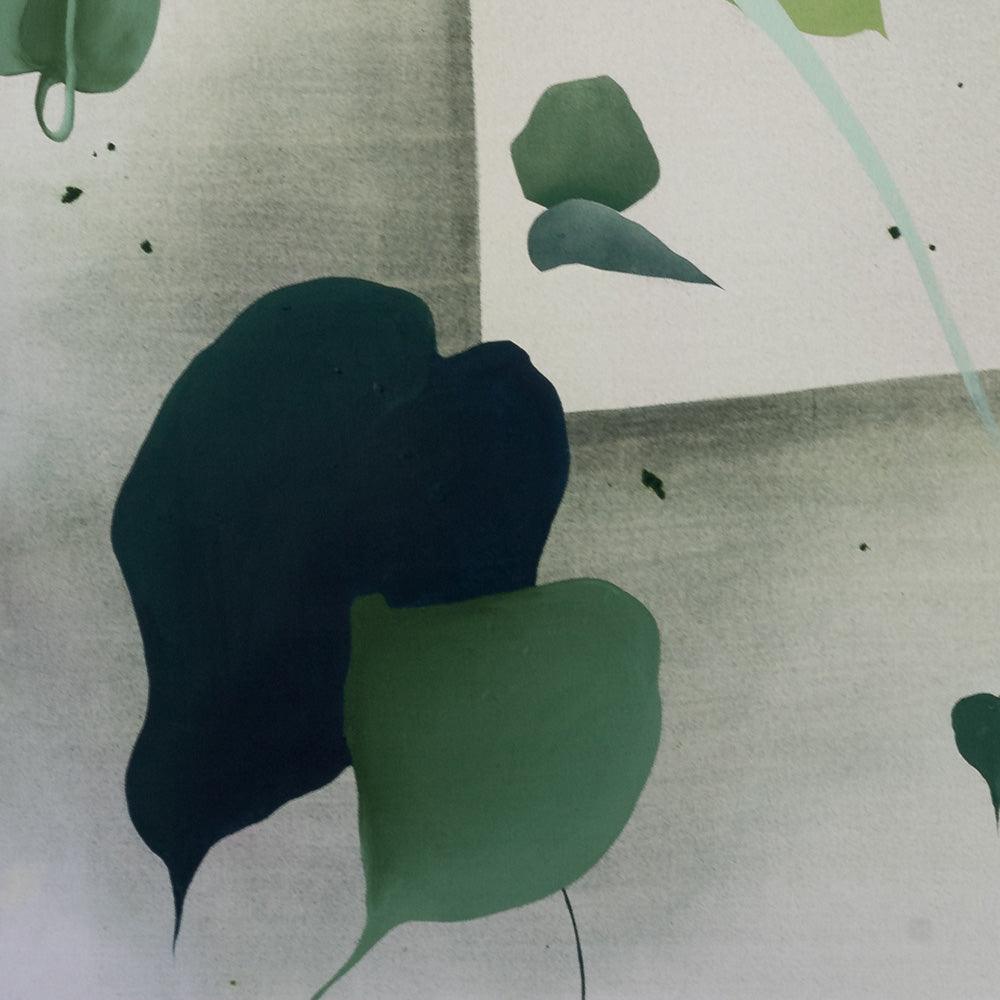 DESCRIPTION
Oil and acrylic on canvas | 2022
In her new series of colorful paintings, Krause strives to generate a familiar response from unfamiliar forms — forms that can seem like a leaf, perhaps, or a cloud, but at the same time something else entirely. In her practice, which includes surface handling methods like dry brush, scumbling, and staining to reveal secondary forms from among the acrylic shapes, Krause focuses on the concept of perception. She often switches her perspective between her own as the artist and that of a viewer to keep her work surprising and fresh. In this way, Krause is able to encourage the viewer to explore different ways we recognize an image, focusing on the nuances in how we see something as familiar. She wants to leave viewers with a thought on the tip of their tongue—wanting to name something they see in her work, perhaps a familiar shape or object—but unable to quite put their finger on what it is they really see.
DIMENSIONS
40 x 30 inches
AUTHENTICATION
Signed by artist.
The work comes with a Certification of Authenticity signed by the Co-Founder of Tappan
This original artwork has sold
Follow Alyssa Krause to get updates on their practice and upcoming exhibitions
Be in the Know About Artwork Launches & Artist News
"I hope to convey the same sense of questioning and wonder that I have. I think everything can be looked at a second time or in a different light"
-Alyssa Krause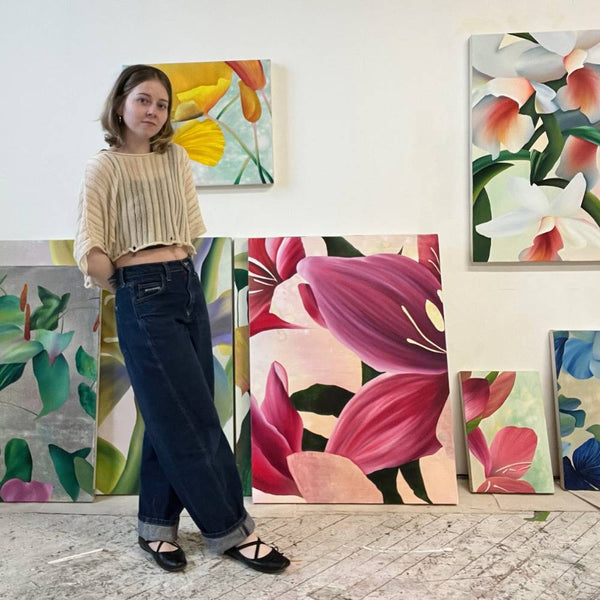 About the Artist
Alyssa Krause
One of the youngest artists in The Miller Museum's 2021 exhibition on abstraction, Krause's large colorful paintings focus on generating a response of familiarity in an unfamiliar form as a way to question the parameters of perception.
In the Studio