In the Studio | Alyssa Krause
Tappan is pleased to introduce Alyssa Krause, an artist and painter based in Milwaukee, WI. Krause takes familiar images and contorts them into colorful abstract works, creating a way of questioning perceptions of reality versus the contrived images we present of ourselves today.
TAPPAN
Tell us about yourself and how you came to be an artist.
ALYSSA KRAUSE
I recently graduated from the University of Wisconsin Milwaukee with a BFA in Painting & Drawing. The last 5 or so years I have spent living and working in Milwaukee and it has become my home. I've always been drawn to painting; being able to bring something into existence through a simple tool like paint is a strange, weird concept to me.
TAPPAN
What is your creative process?
ALYSSA KRAUSE
All of my work stems from images that I find interesting, strange, multi-leveled—whether that is compositionally, relationships within the image between objects, forms, ideas, etc., or things that resemble a move I would make in painting. Even with all this in mind, I try to hold lightly onto the image as I don't want to fully digest it to a point where I step back from the painting and can't detach it from the image. I aim to be an active participant in finding moments of familiarity in the painting. Like mentioned before, material play creates an open doorway to creating an illusion—paint separates the image from painted image, while simultaneously tying them together.
Before starting a painting, I create guidelines in a map or list that will dictate specific moves. Each painting is different, sometimes the rules don't present themselves until mid-painting. All of the decision making happens before I pick up a brush, therefore simultaneously leaving all control out of my hands and within them. I use variations in brush handling and material usage as a way to separate the image from the painting, while holding on to outlines and forms as signifiers back to the original source. I'm interested in the close proximity of described and undescribed visual cues, and how much is required to generate a response of familiarity.
TAPPAN
Describe your work in three words.
ALYSSA KRAUSE
Rules, perceptions, unanswered.
TAPPAN
What draws you to painting?
ALYSSA KRAUSE
I love working with the physicality of paint and manipulating the ways in which it's applied. Layering of different opacities and colors are usually what I gravitate towards. There's a surprise element in the process; you can never know exactly what's going to happen. The material naturally creates a running list of ways to alter an image based off guidelines and rules, like I do in my practice, and also can be used as a signifier—like color—to refer back to an image through that process of recognition.
TAPPAN
What messages or emotions do you hope to convey to your audience?
ALYSSA KRAUSE
I hope to convey the same sense of questioning and wonder that I have. I think everything can be looked at a second time or in a different light.
Alyssa Krause says:
"EACH WORK IS EXPLORATORY, IN THE SENSE THAT THEY ALL START WITH DIFFERENT GUIDELINES OR RULES SEARCHING FOR WAYS TO RELIEVE THE QUESTION—WHAT IS IT I'M LOOKING AT AND WHY IS THERE A SENSE OF FAMILIARITY?"
TAPPAN
Where do you draw inspiration from?
ALYSSA KRAUSE
I find myself trying to solve the mystery behind the curation of shared images; what others choose to share and what they find interesting in things. The differences in each persons' individual perception of life is so interesting to me. I'm trying to find a deeper understanding of this concept through painting.
TAPPAN
What influence does living in Milwaukee have on your work?
ALYSSA KRAUSE
Milwaukee has a pretty active art scene; we have several galleries consistently putting on new shows and a large community of practicing artists. I think having a strong structure in place with others also actively pursuing a career in the arts was really influential in guiding me down the path I'm on.
TAPPAN
When do you make your best work?
ALYSSA KRAUSE
I make my best work when I'm alone in the studio. I like to have loud music, usually dance music without lyrics or anything upbeat so I can get into a headspace. My studio is usually a mess; I think it's harder to paint in a space that feels so sterile and clean. I find comfort in a space that feels lived in.
TAPPAN
What influence does modern culture have on your work?
ALYSSA KRAUSE
I think the influence of social media has an impact on my work, especially in the sense that every internet profile is a curated perception which consequently alters the perceptions of others. It prods the undying question of what is actually known, true or real.
TAPPAN
What do you listen to when creating?
ALYSSA KRAUSE
Anything upbeat, something to keep me zoned in on painting and not thinking too much.
TAPPAN
Are there any quotes or mantras that you particularly connect with?
ALYSSA KRAUSE
Stay present.
TAPPAN
Who are some contemporaries or figures in art history who have influenced you?
ALYSSA KRAUSE
Morgan Blair, Erin Loree, Tomory Dodge, Matisse, Kristin Morthens, Yayoi Kusama, Jonas Wood
TAPPAN
What is your relationship with social media?
ALYSSA KRAUSE
For me, I use it as an archive to what is going on in my life that when I look back months later, will show a collage of moments that weren't in the beginning categorized together, but now have commonalities. Like my painting practice, I think it's interesting to look at the differences and how they share similarities.
TAPPAN
What makes you laugh?
ALYSSA KRAUSE
My pet bunny—when he's happy he jumps in the air and his whole body twitches; it's cute.
TAPPAN
What makes you nervous?
ALYSSA KRAUSE
Not knowing where my practice is going, but that's what drives it and I think that's a good nervous.
TAPPAN
What makes you excited about the future?
ALYSSA KRAUSE
My practice has already evolved so much in a short amount of time, and being freshly out of undergrad, I'm excited for more breakthroughs and to see where I am a year, 5 years, and 10 years from now.
In the Studio
German photographer, Jan Prengel, approaches urban landscapes with an eye for minimalist abstraction. We sat down with him to learn more about his process and the how he came to be a photograph...
Read more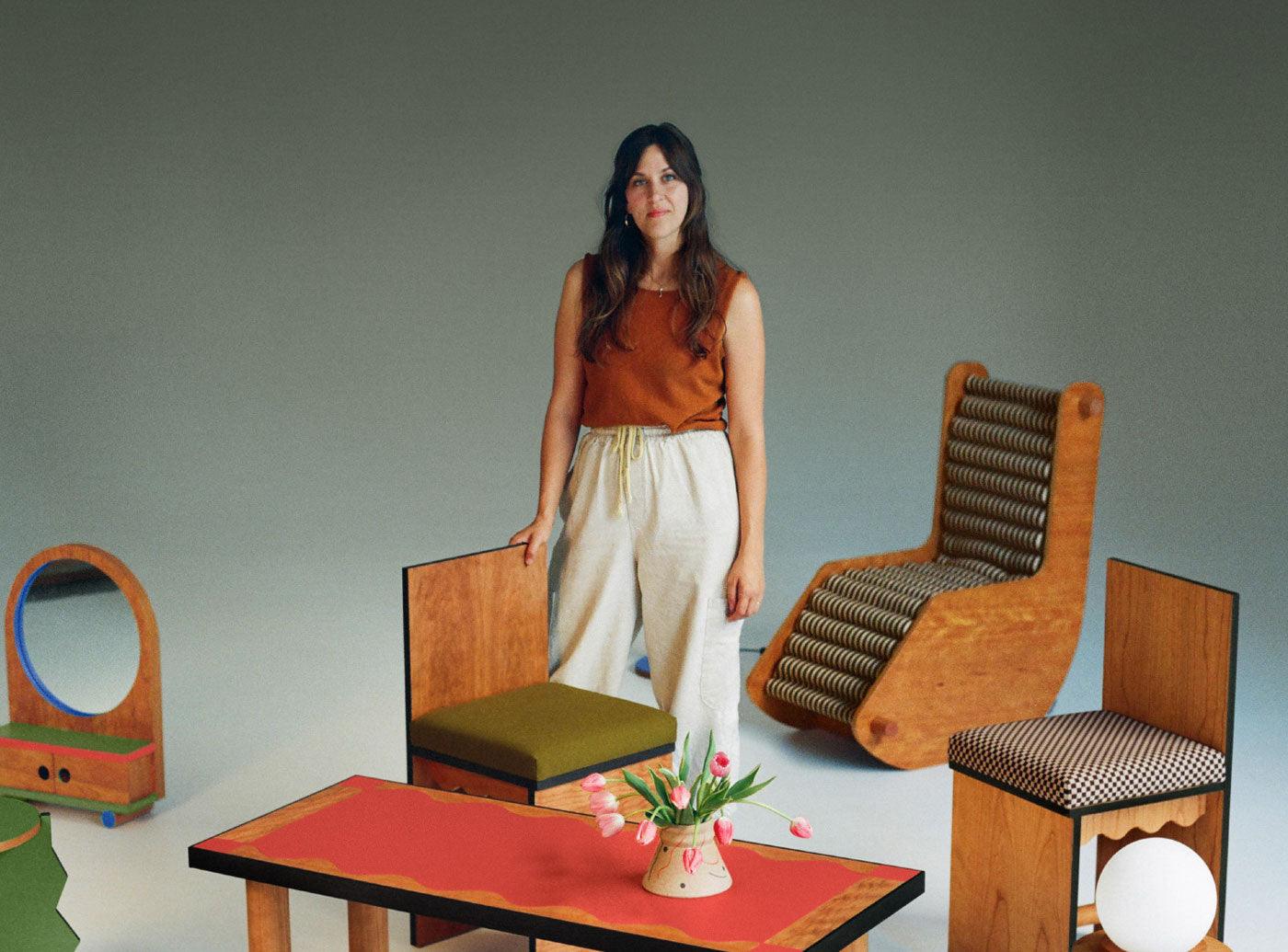 Profiles
Adi Goodrich is a Los Angeles-based spatial designer, specializing in commercial interiors, large-scale set design, site-specific art installations, and furniture design. For the last three dec...
Read more