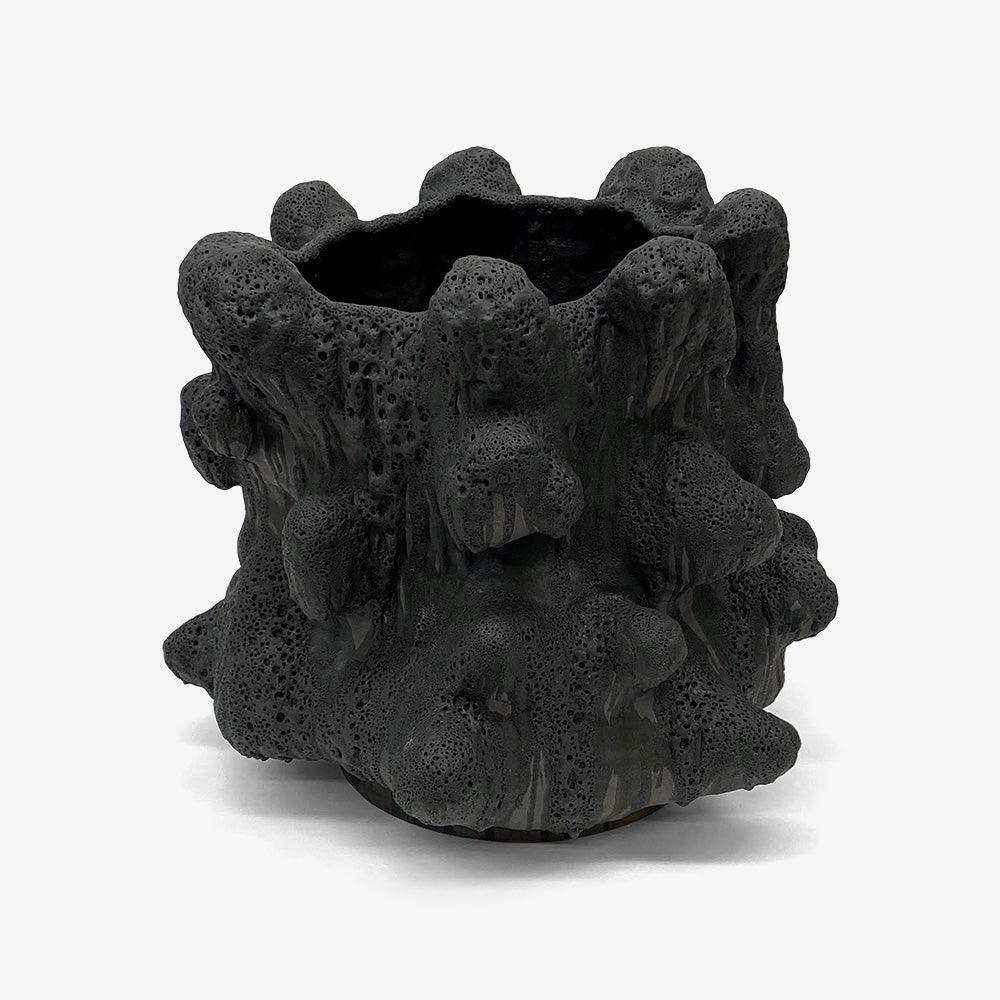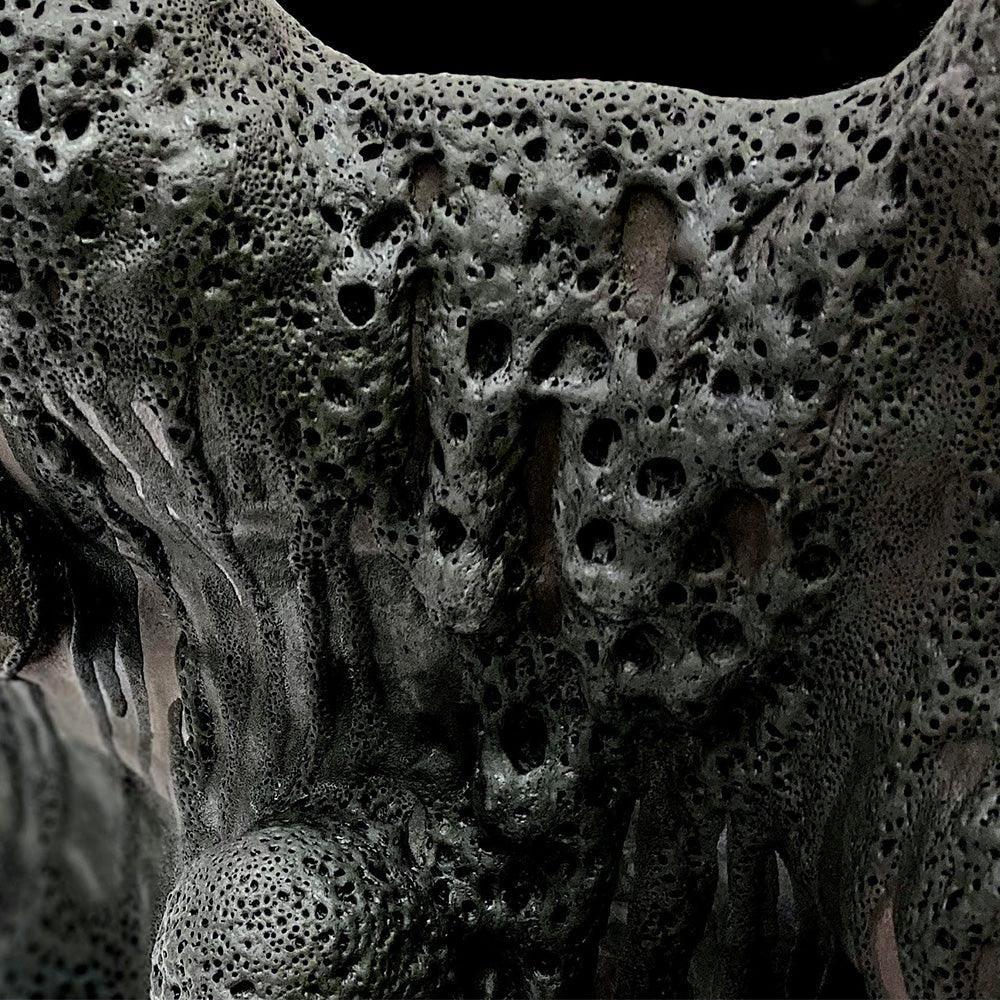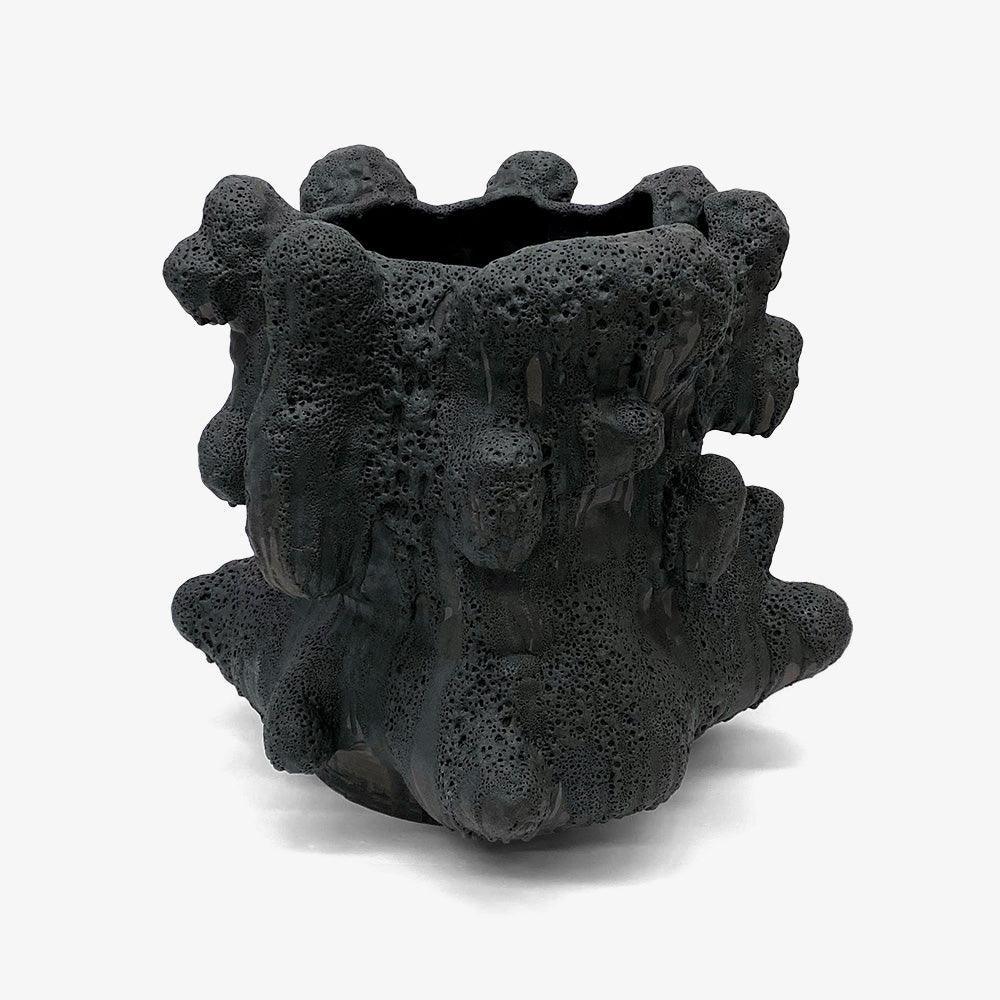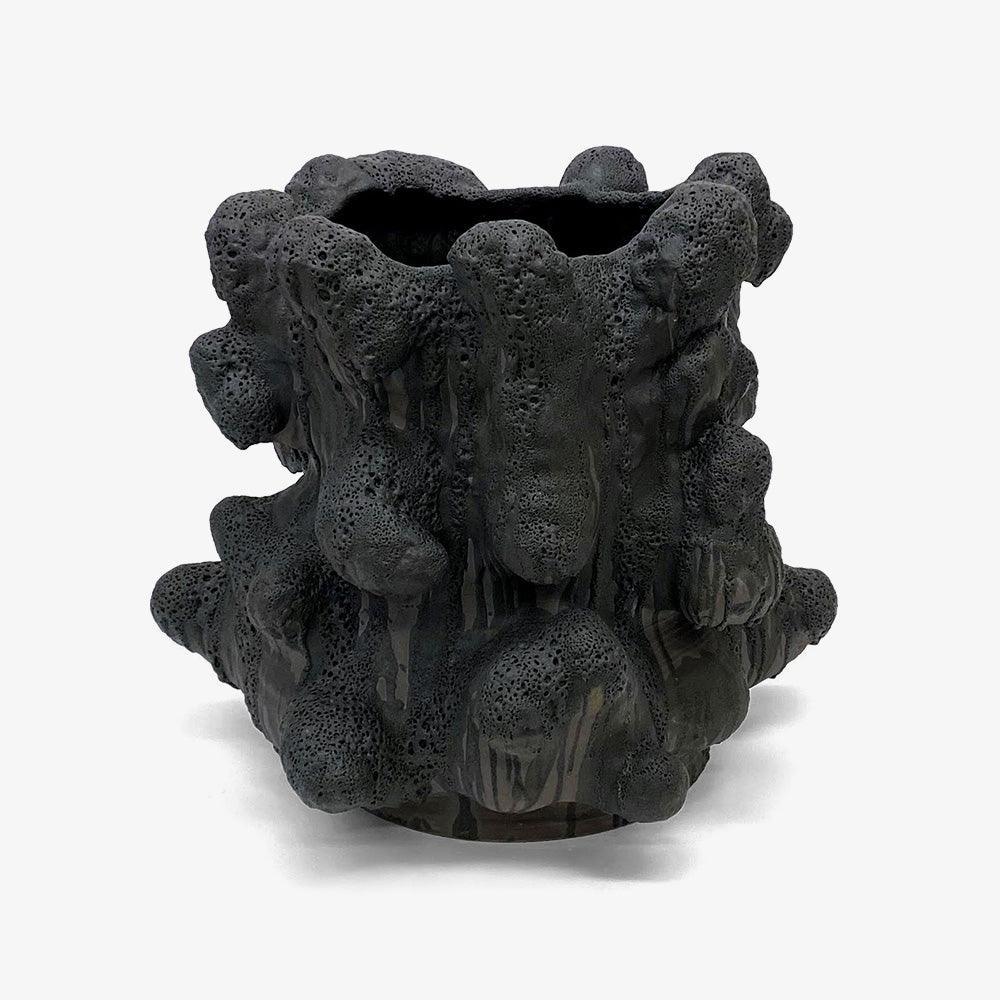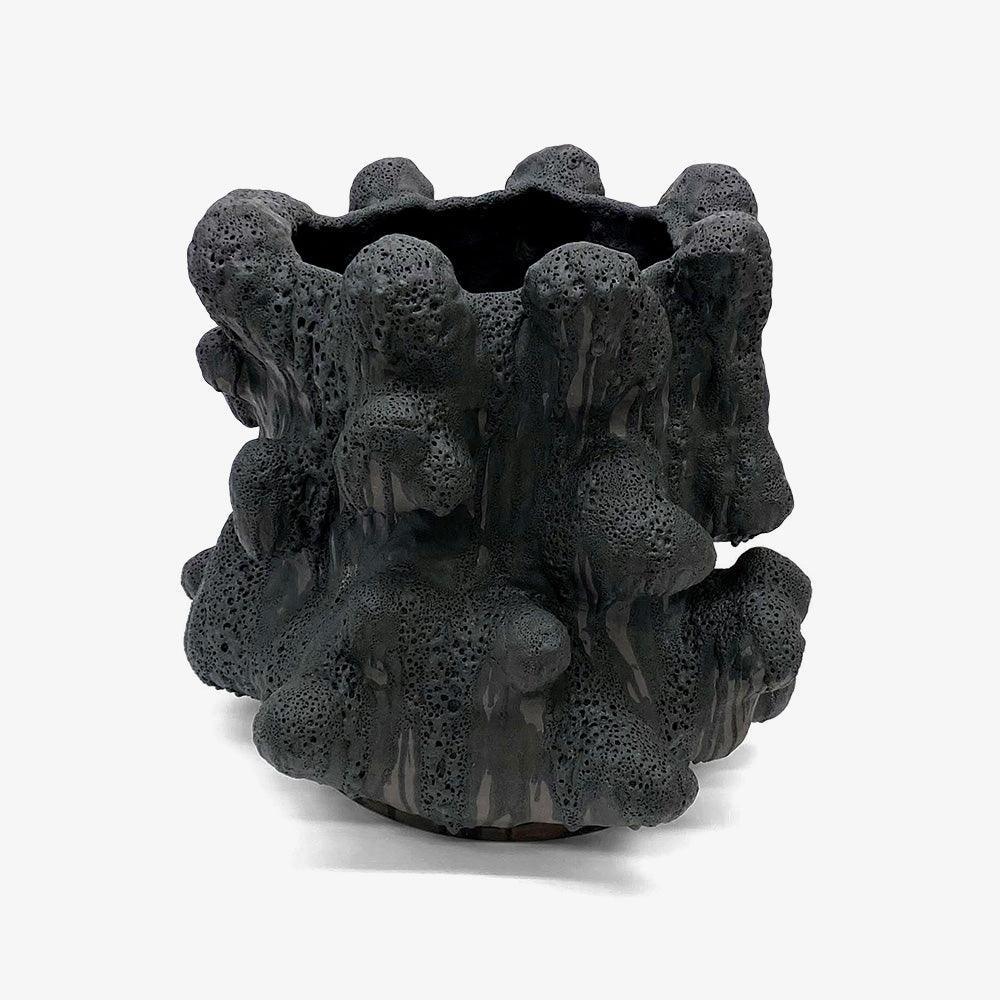 DESCRIPTION
Clay, Slip, Glaze, Various flux Materials, Multiple Firings | 2022
There is a visceral sense of life and time that emanates from Palacios' new Cave Vessels. Using a method that leans heavily on improvisation, the process is high-touch, working from the inside out, as a root would form in the ground and push up and out. Instinctively, Palacios knows when to stop, when the true form of the piece emerges — it is a kind of alchemy that brings the piece to life from its original state. Across the series, the artist then imagines what the form would look like having been buried in a deep cave structure for hundreds of years. The crystalline surfaces and bold colors of geology have always drawn his attention, and the Cave Vessels, in the end, look very much like something hewn from living cave rock.
DIMENSIONS
21 x 24 inches
AUTHENTICATION 
Signed by artist.
The work comes with a Certification of Authenticity signed by the Co-Founder of Tappan
This original artwork has sold
Follow Vince Palacios to get updates on their practice and upcoming exhibitions
Be in the Know About Artwork Launches & Artist News
Most artwork will arrive after the New Year, please reach out to info@thetappancollective.com for questions.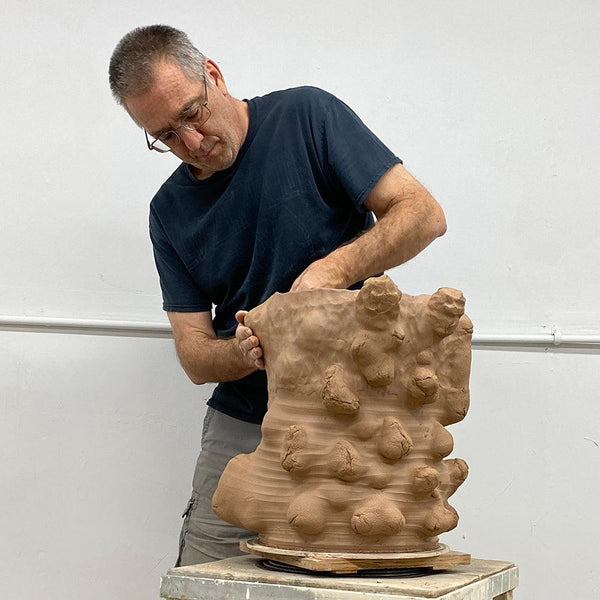 About the Artist
Vince Palacios
Vince Palacios' work has been featured in Architectural Digest and is included in several prominent museum collections including The Long Beach Museum of Art, The American Museum of Ceramic Art in Pomona, The Mint Museum of Craft and Design (North Carolina), and JINRO Cultural Foundation (South Korea). He has spent decades honing and developing a unique approach to the use of glass and ceramic materials as a means of crafting intricate narratives addressing geological process, pyroclastic interaction, and heat/chemical reactions.