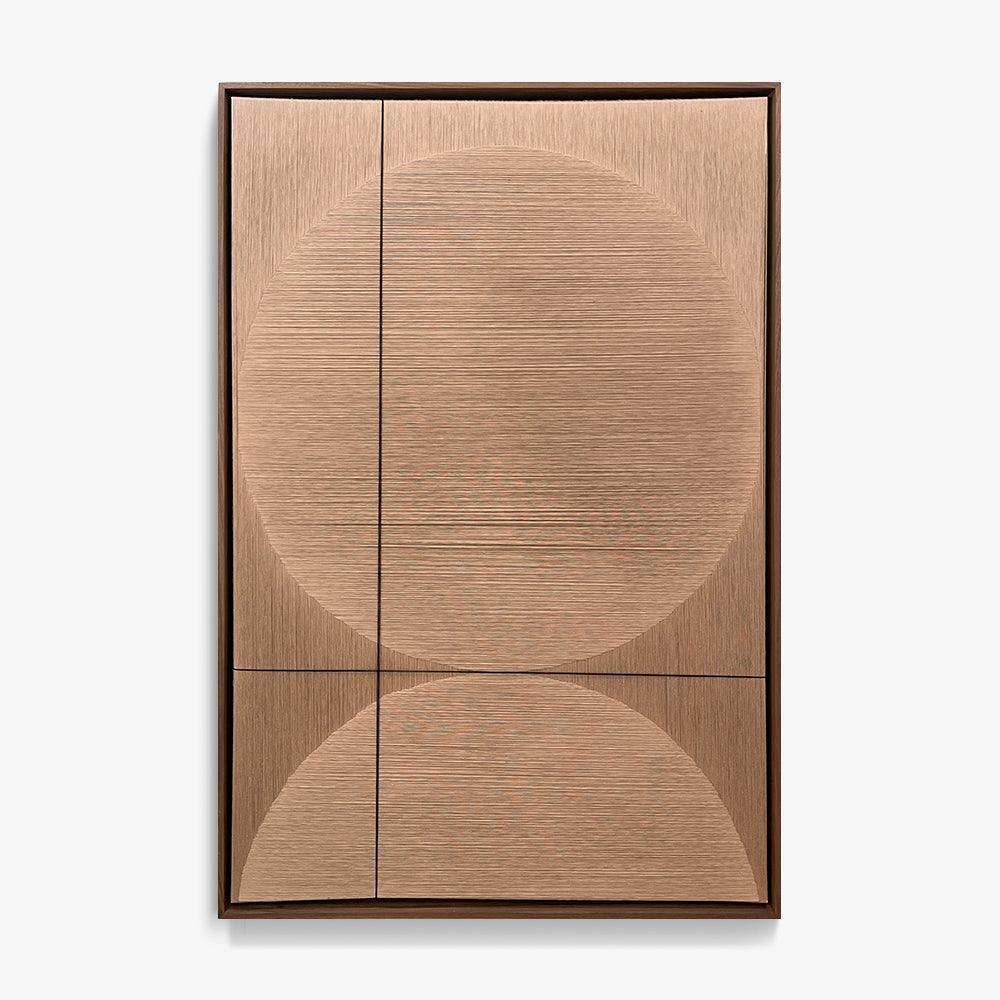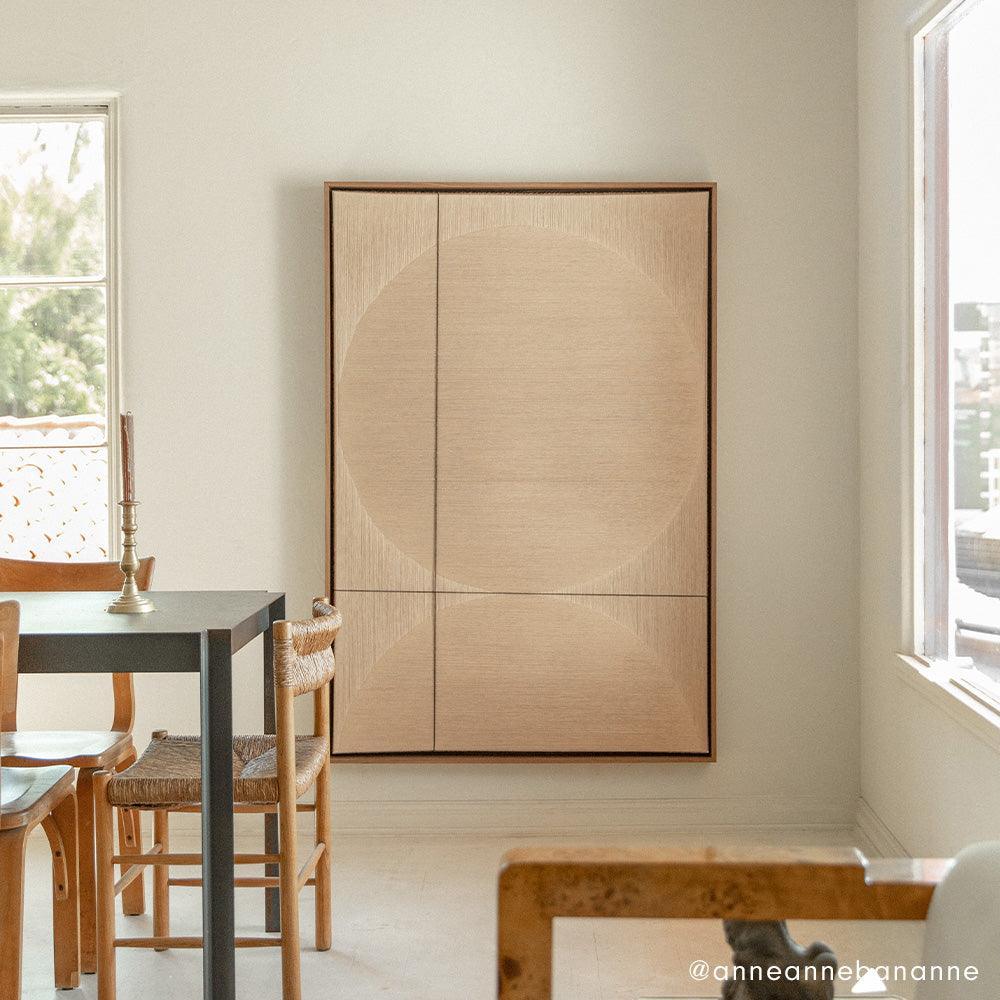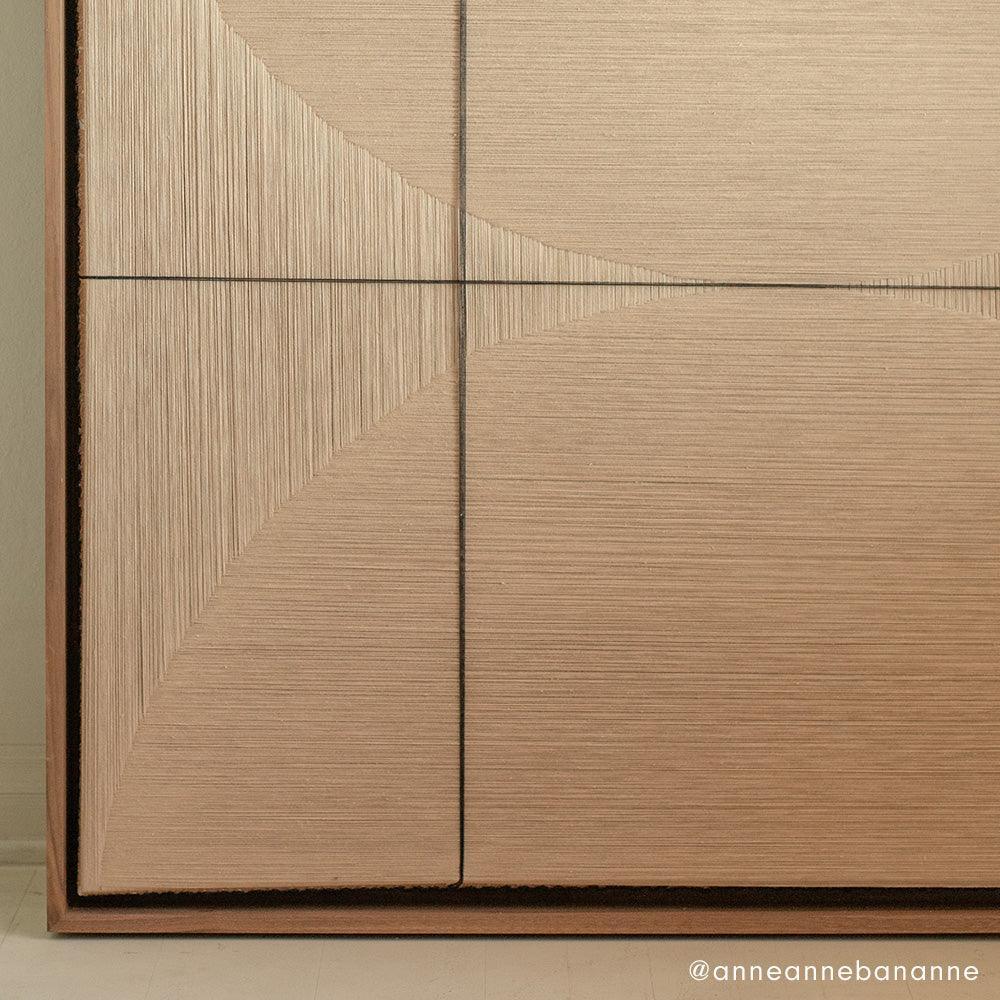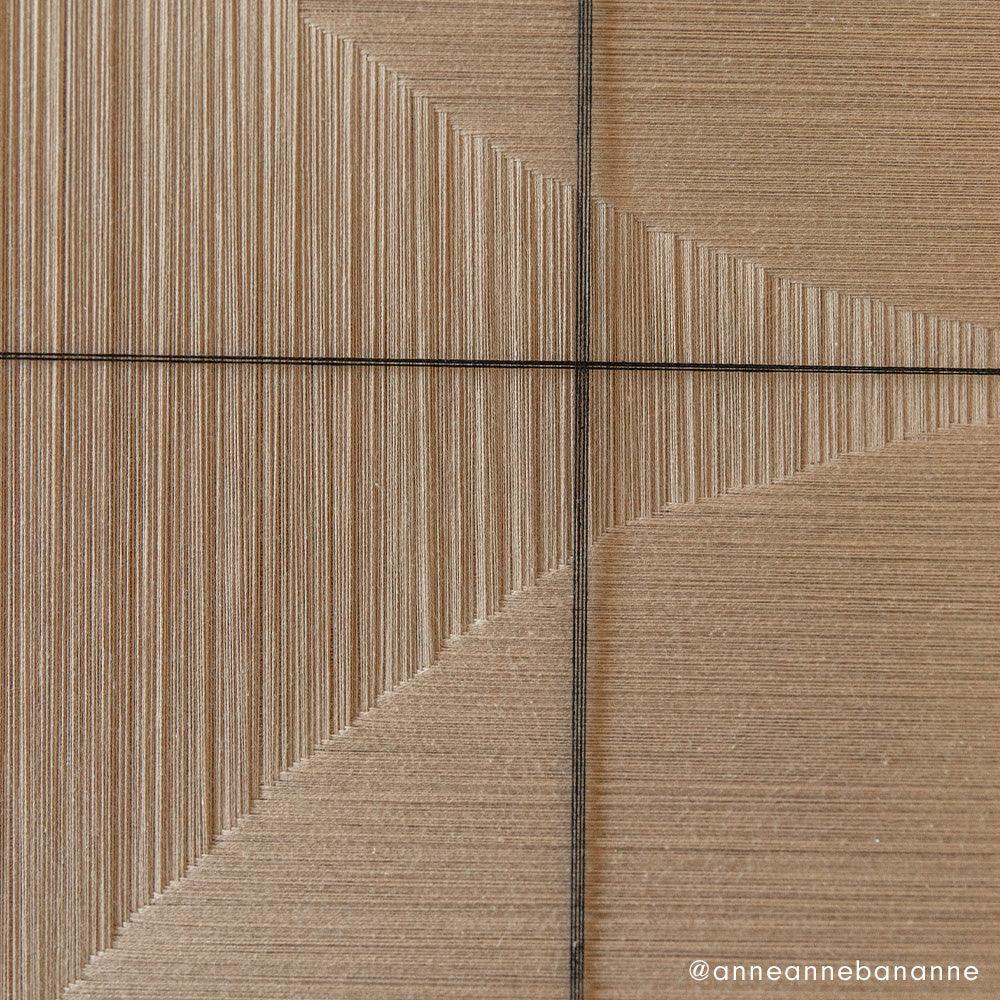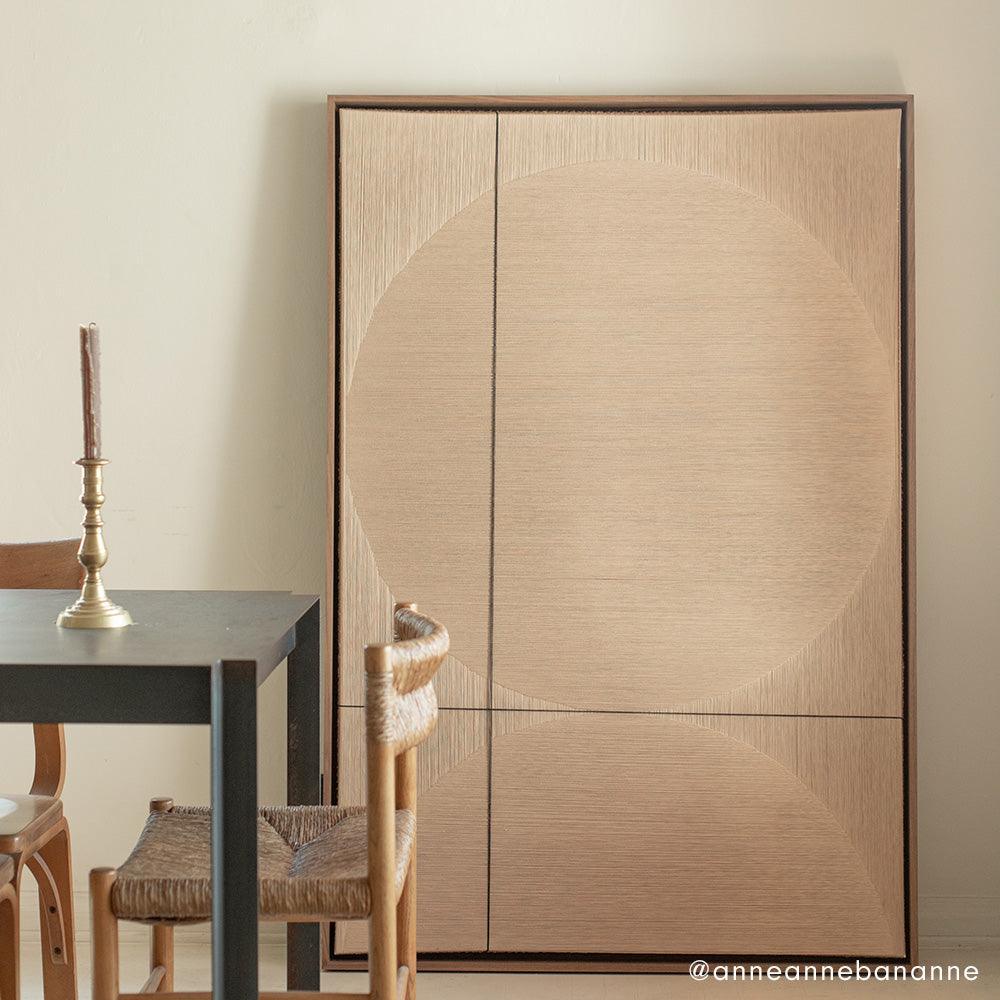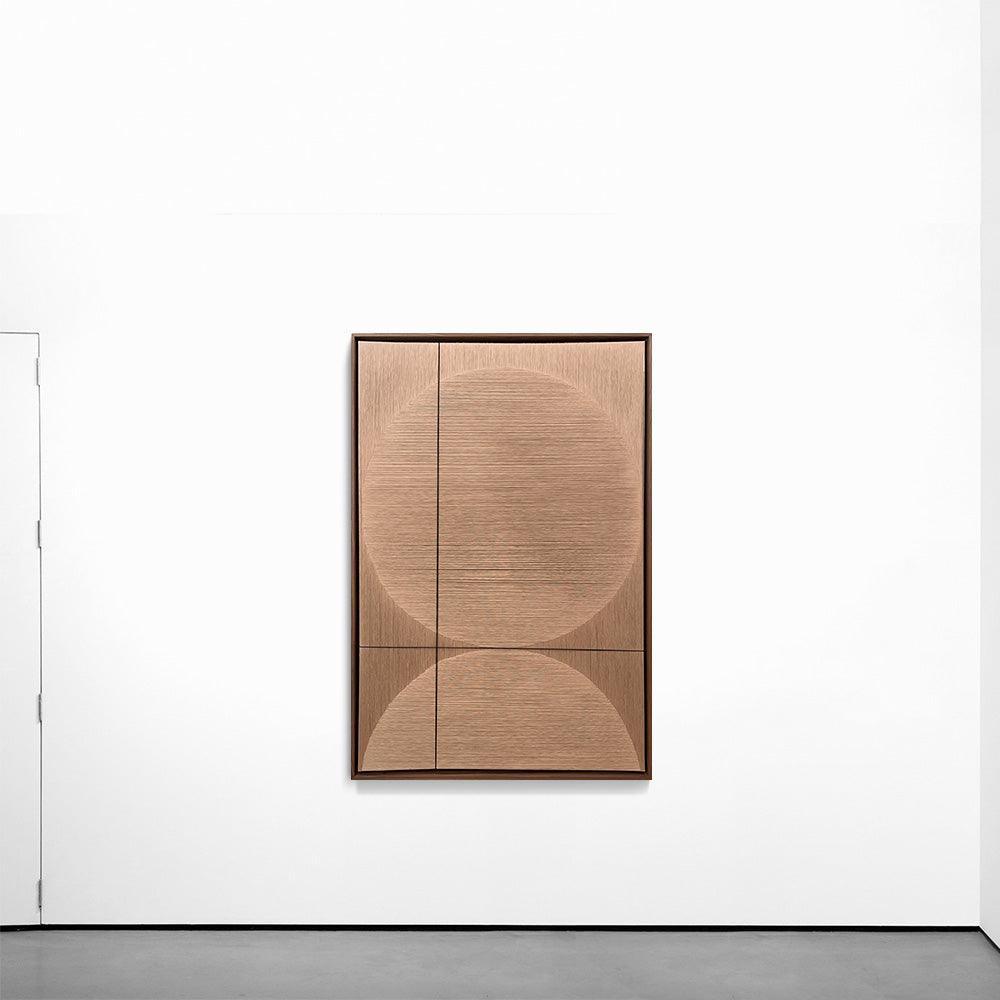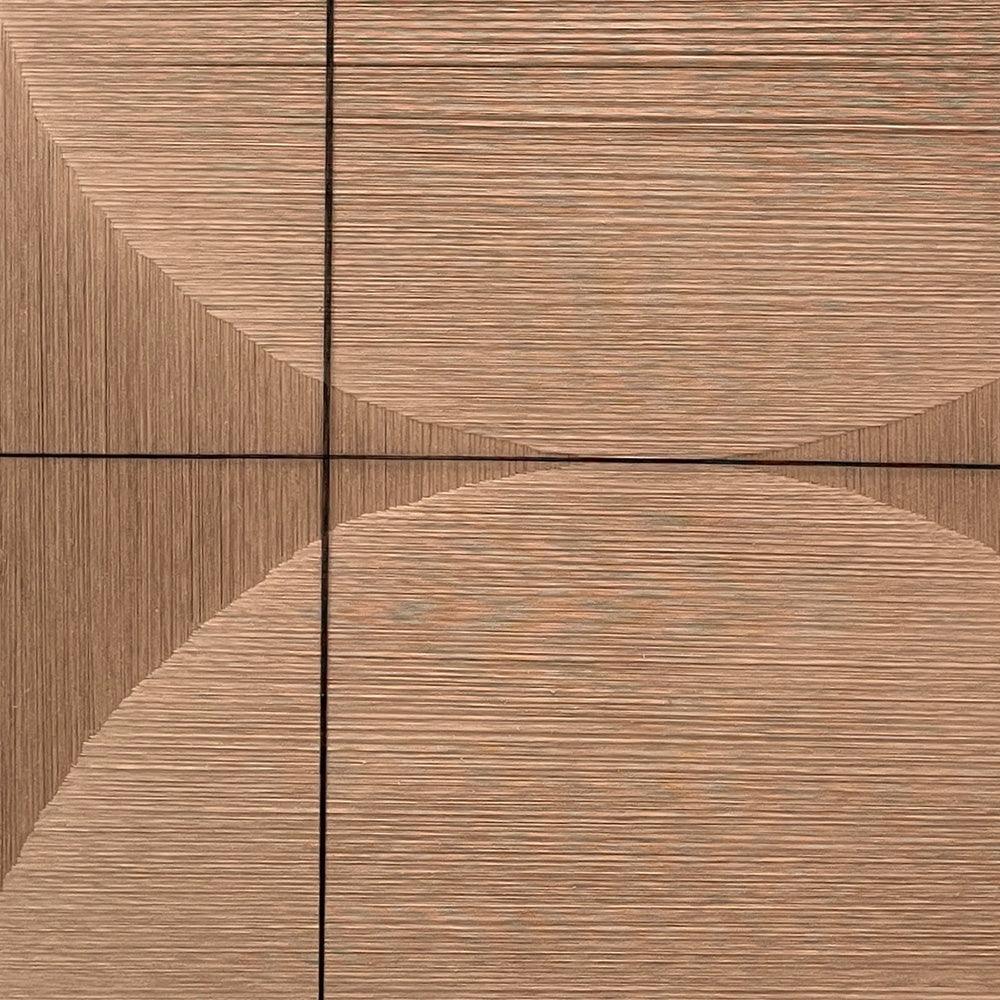 at the intersection of earl street
Unmercerized cotton on canvas, handmade walnut wood frame
The essence of midcentury modern architecture resonates deeply within Breid, as it encapsulates the spirit of innovation, optimism and experimentation that permeated the post-war era. The clean lines, geometric shapes, and functional aesthetics of these architectural wonders evoke a sense of timelessness, reminding us of our inherent connection to the surrounding environment. Through her art, Breid seeks to celebrate and reinterpret this architectural movement, blending it seamlessly with the natural elements of California that also permeate her artistic vision. Using natural colors, fibers, and organic shapes, Breid strives to combine the architectural genius of Los Angeles' midcentury structures with the organic splendor of California's natural world.
Size: 60 x 40 inches
Custom Framing Included
This work a part of the exhibition
L.A. Made
at Tappan's Los Angeles Gallery.
Original artwork may ship after the exhibition has ended.
Exhibition on view September 28 - October 28, 2023
8200 Melrose Avenue Los Angeles, CA 90046
View the Exhibition
Plan your visit
This original artwork has sold
Follow Alyssa Breid to get updates on their practice and upcoming exhibitions
Be in the Know About Artwork Launches & Artist News
Artwork Information

Year
2023

Materials
Unmercerized cotton on canvas, handmade walnut wood frame

Authentication


The work comes with a Certification of Authenticity signed by the Co-Founder of Tappan
Dimensions

60 x 40 inches
"I feel that I am a part of a tradition that generations before me have done, working with thread, working with their hands. It is my goal to carry on this tradition, but in a new way."
-Alyssa Breid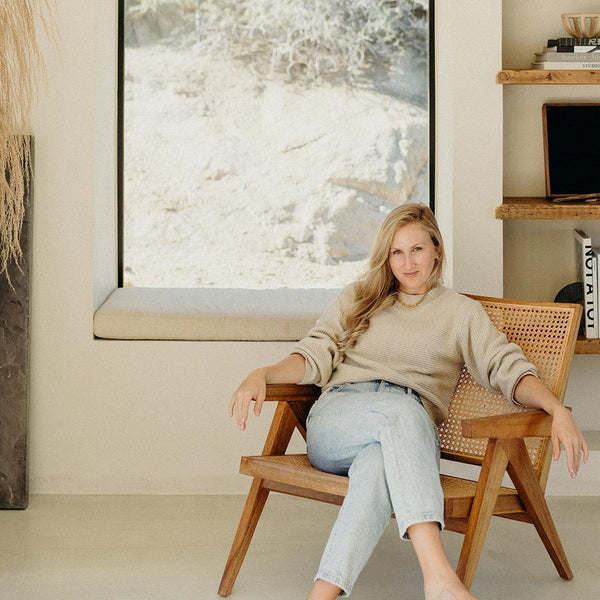 About the Artist
Alyssa Breid
A classically-trained flutist, Alyssa Breid found her artistic medium in minimalist weaving on canvas—a practice that is influenced by the Japanese and Scandinavian concepts of wabi-sabi and hygge—that are rich in detail and spontaneous in form. Breid's work has been featured in the Netherland's design magazine VTWonen and is featured in numerous international interior designs.
In the Studio