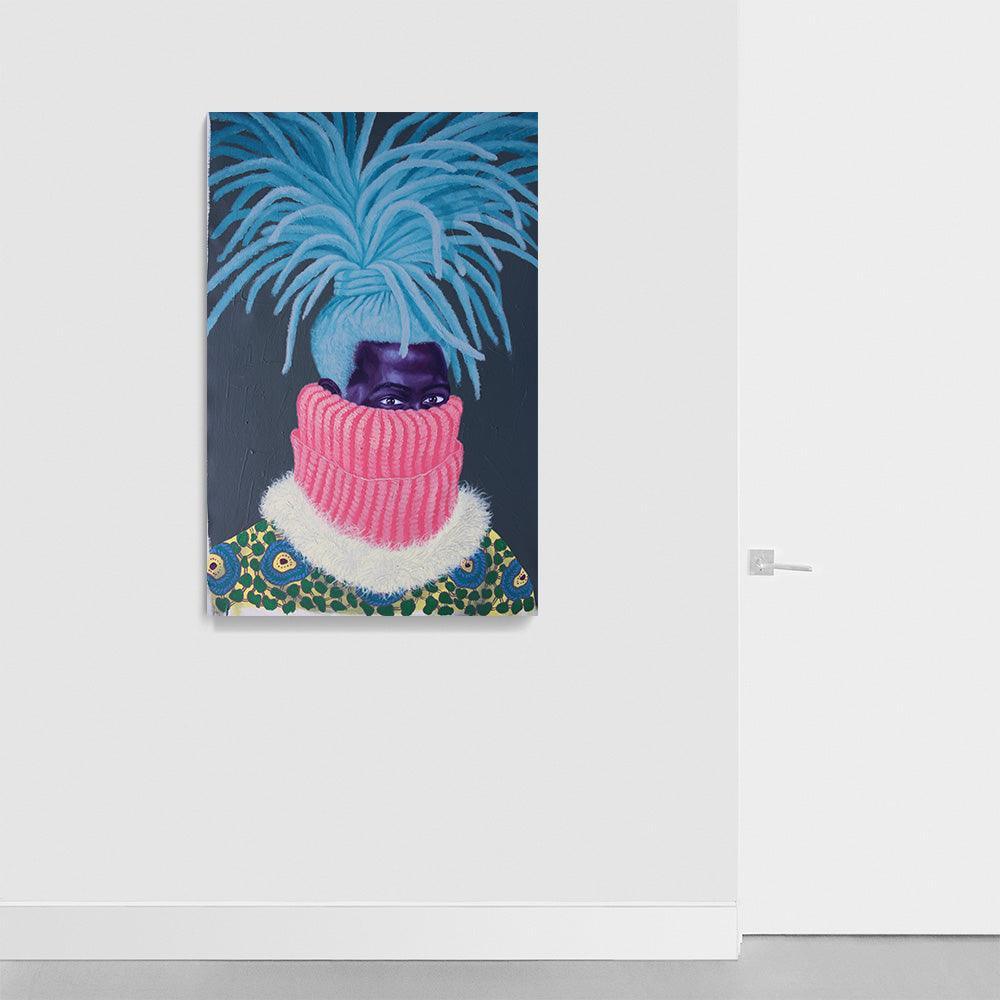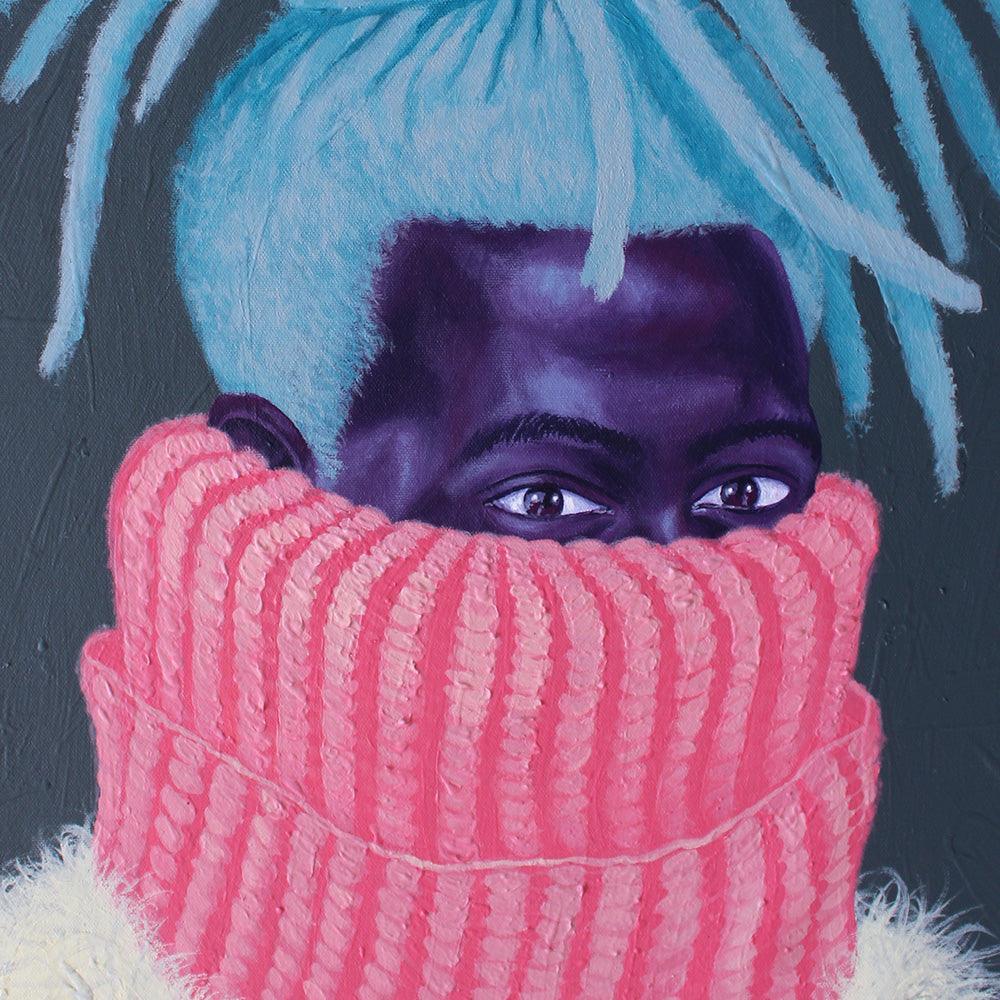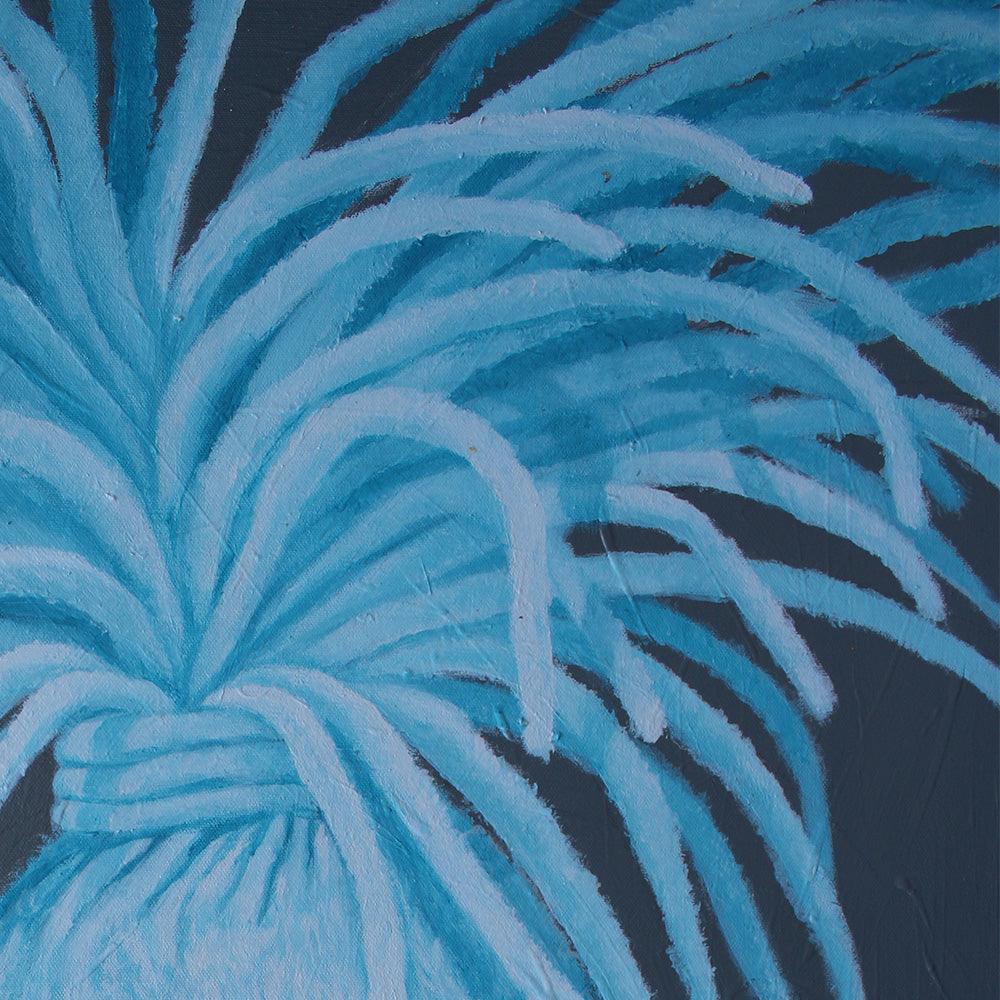 DESCRIPTION
Acrylic on canvas | 2023
The highest point of our bodies is the head. On the top of the head sits the crown. In his vibrant new series, "Crown," Maswana explores different expressions, as well as experiences and representations about hair. To tackle the theme, Maswana set out to understand the different associations and connections people have with hair — after all, around the world, hair has played a significant role in representing identity, spirituality, and belief systems.

His goal for this series of paintings is to represent the glory and majesty in the variety of hair textures as well as to take a fresh look at historical and present-day stories on hair dressing as a symbol of status, social rank, and spirituality. The different colors of hair used across the series represent and acknowledge the different types of hair—whether they be straight, coily, red, or black. The faces of the participants in the work are not important: the viewer is forced to focus and engage with the crown.
DIMENSIONS
42 x 30.75 inches
AUTHENTICATION 
The work comes with a Certification of Authenticity signed by the Co-Founder of Tappan
This original artwork has sold
Follow Qhamanande Maswana to get updates on their practice and upcoming exhibitions
Be in the Know About Artwork Launches & Artist News
Most artwork will arrive after the New Year, please reach out to info@thetappancollective.com for questions.
"Each portrait is an adventure, exploring the unique character and personal strengths of my subjects. It's not about how they look, it's about who they are."
-Qhamanande Maswana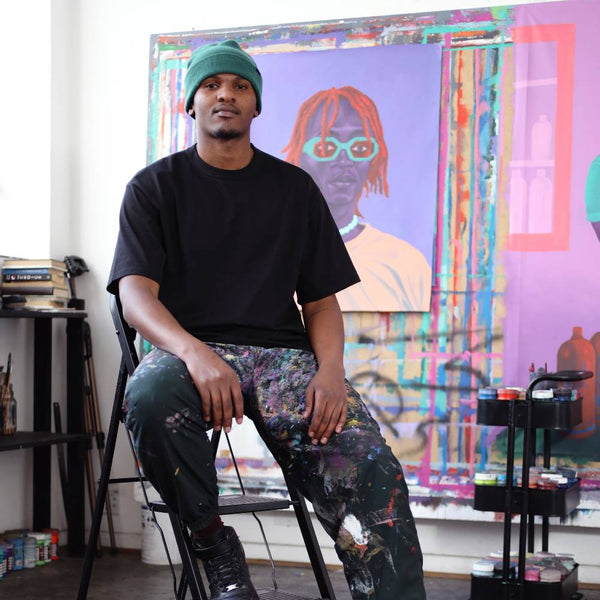 About the Artist
Qhamanande Maswana
South African artist Qhamanande Maswana uses vibrant colors to depict the Extraordinary People he meets on a daily basis effortlessly melding reality and imagination in each portrait. Maswana's artwork has been exhibited at the Nelson Mandela Metropolitan Art Museum, Ann Bryant Art Gallery, Galerie NOKO, and MM Art House.