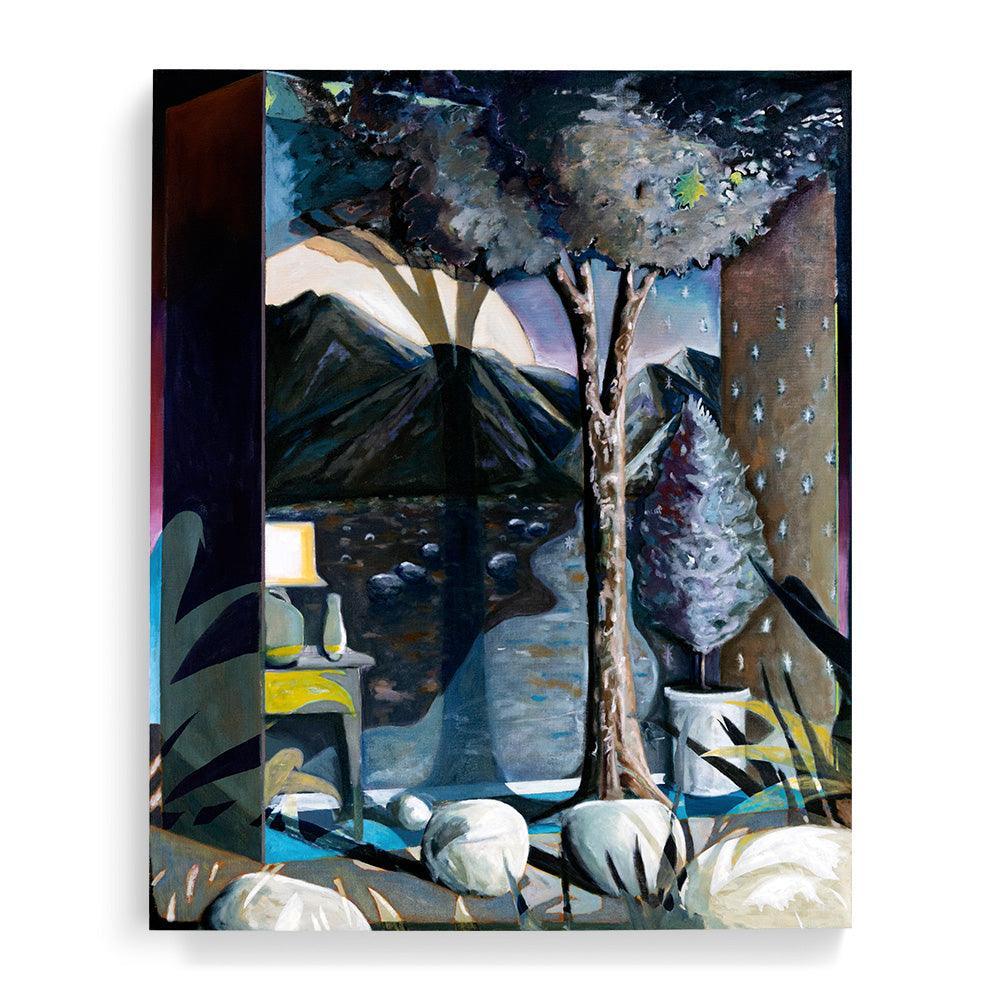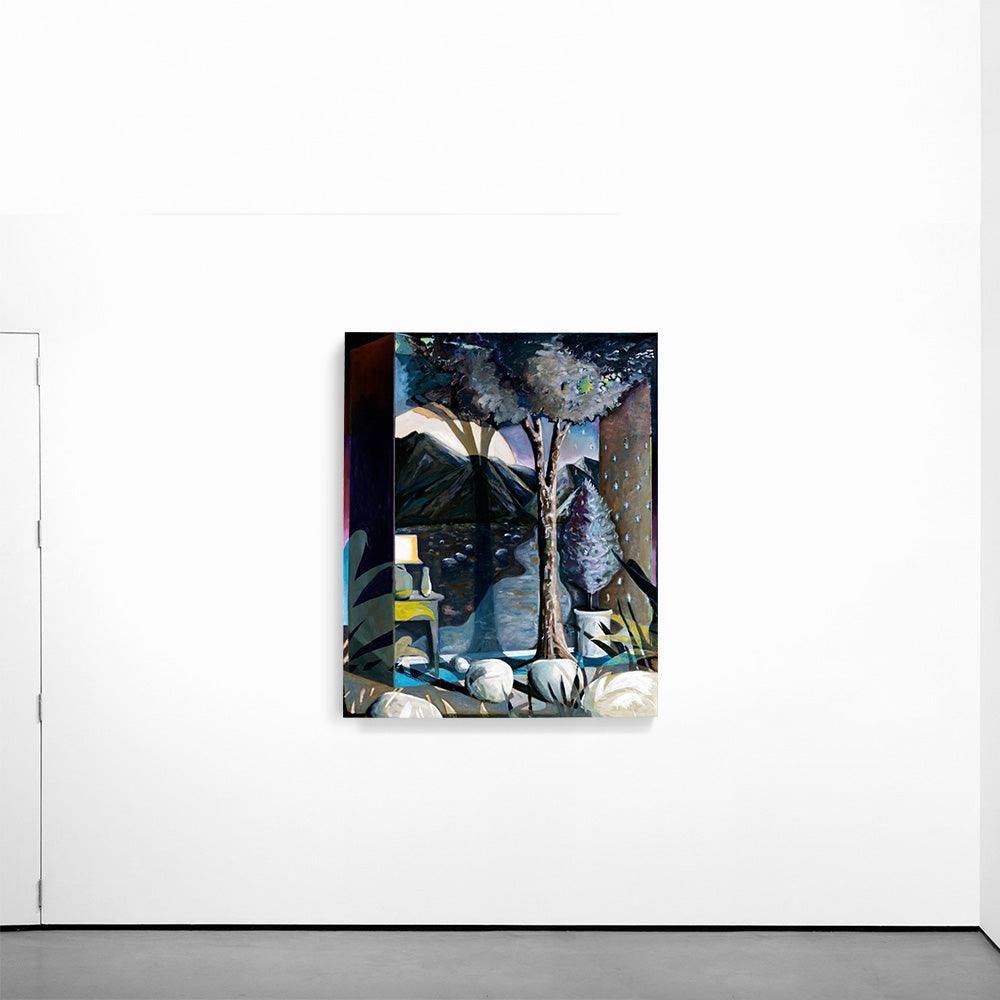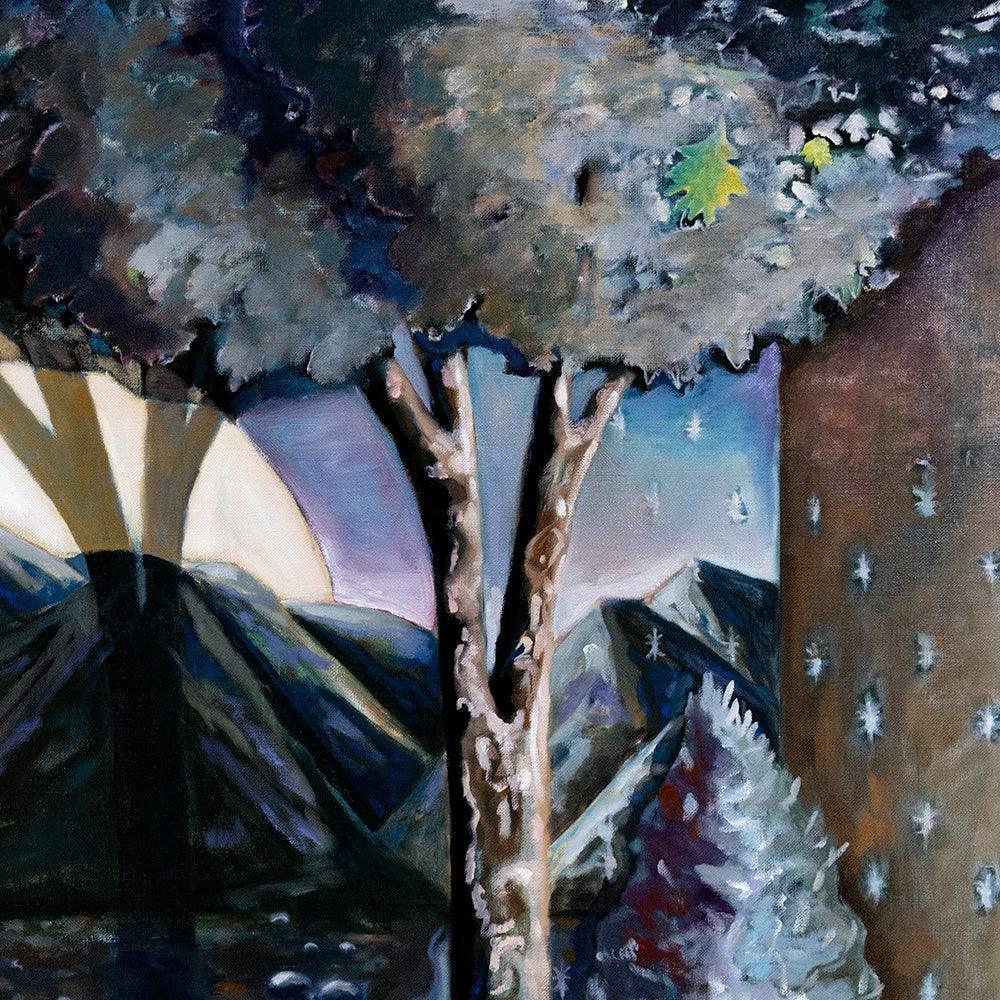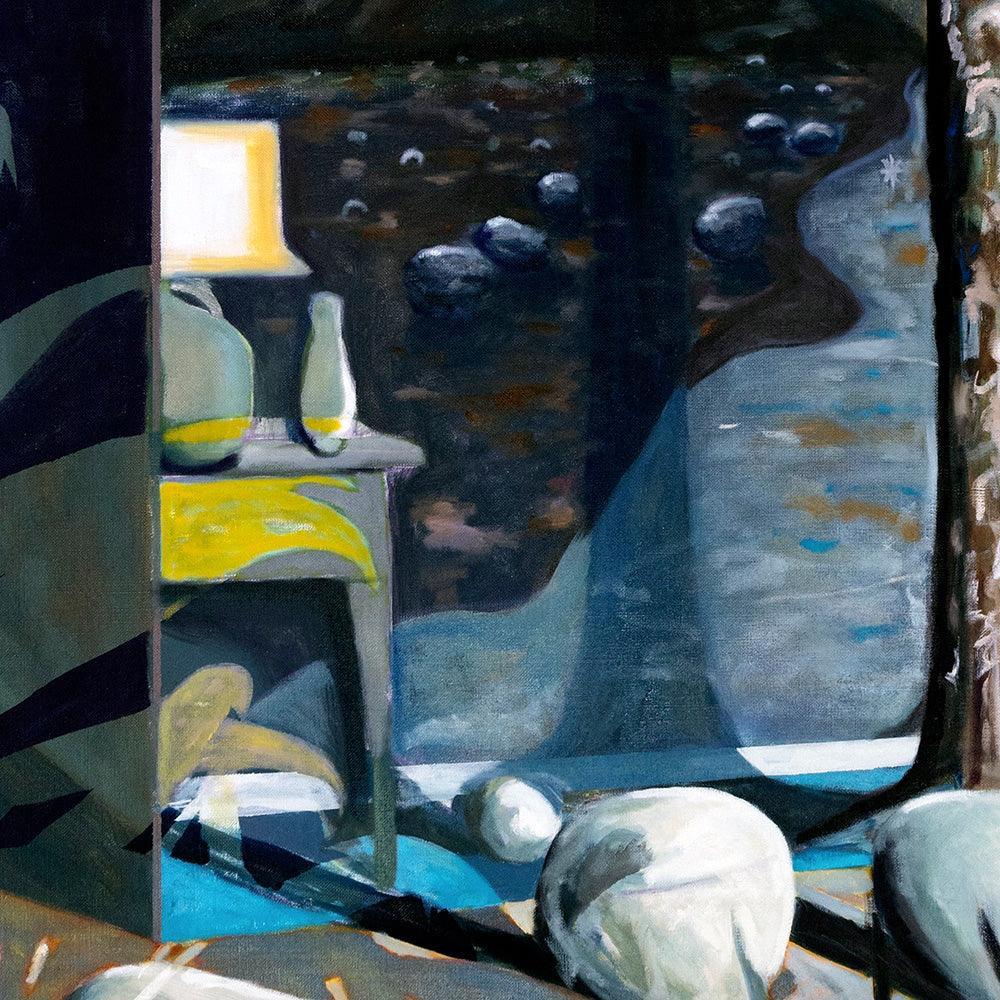 DESCRIPTION
Oil on linen | 2022
A new collection of not-quite-believable paintings from Brooklyn-based artist Mathew Tucker, "Through-scapes" explores a yearning to experience sublime landscapes by imagining spaces that feel familiar, but in reality could never exist. Each image depicts something we look through, such as a doorway, window, or portal to a vista beyond and the longer one gazes into these imagined scenes, the more irrational or nonsensical they become. By using paint to unify the objects and landscapes in the image, Tucker manages to bridge a perceived division between humankind and nature.
DIMENSIONS
53 x 43 inches
AUTHENTICATION
Signed by artist.
The work comes with a Certification of Authenticity signed by the Co-Founder of Tappan
"I like the idea of entangling nature with a sense of escapism, meditation, surrealism and the sublime."
-Mathew Tucker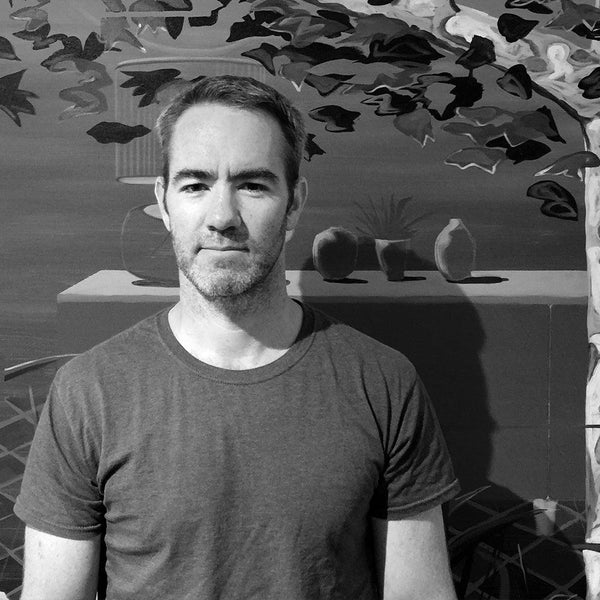 About the Artist
Mathew Tucker
Connecticut based painter Mathew Tucker's painting and drawing practise focuses on large, surreal landscapes, The practise in Mat's words: "In recent years my work has focused on re-imaging landscapes as though looking through a window, an opening or a portal….this also plays on a broader metaphor of our internal experience of looking out upon an external, separate, physical world." Recent awards and features include: The CUE-Aon Artist Empowerment Award 2021 and features in Maake Magazine and ArtMaze.
In the Studio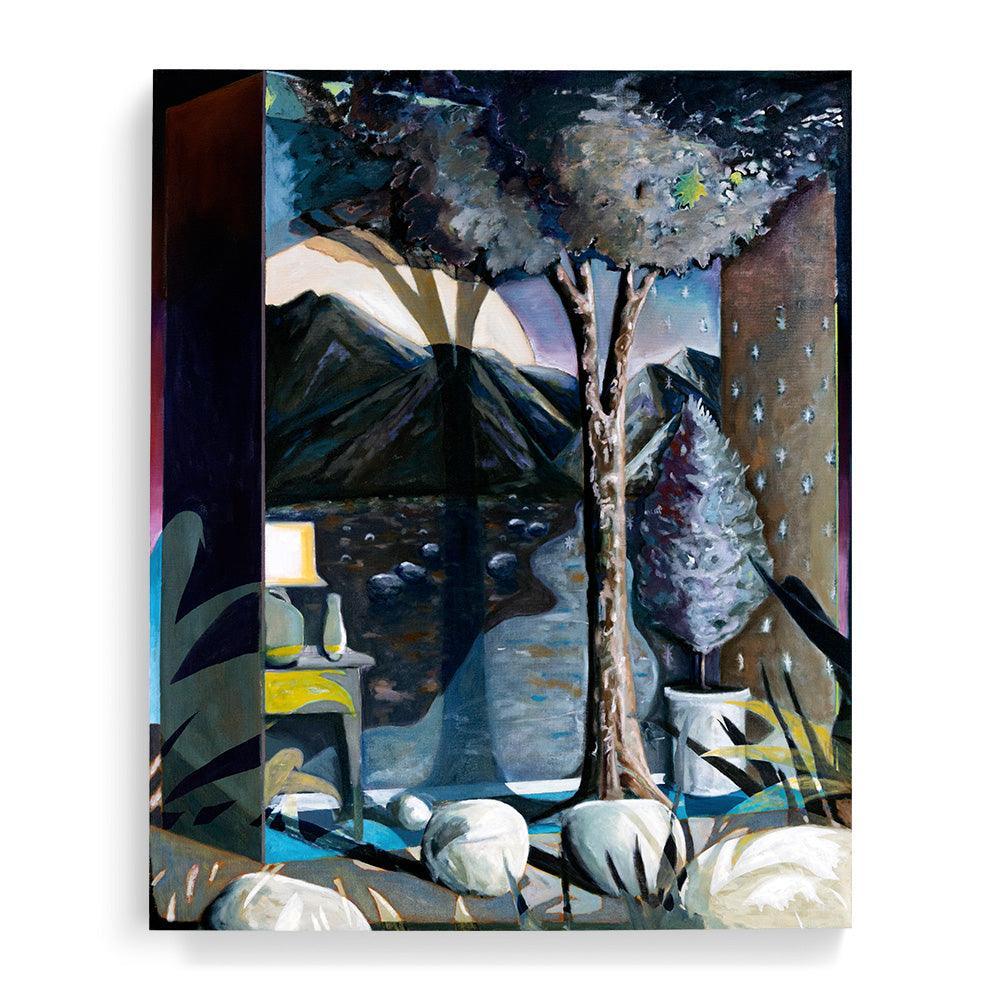 Choose options