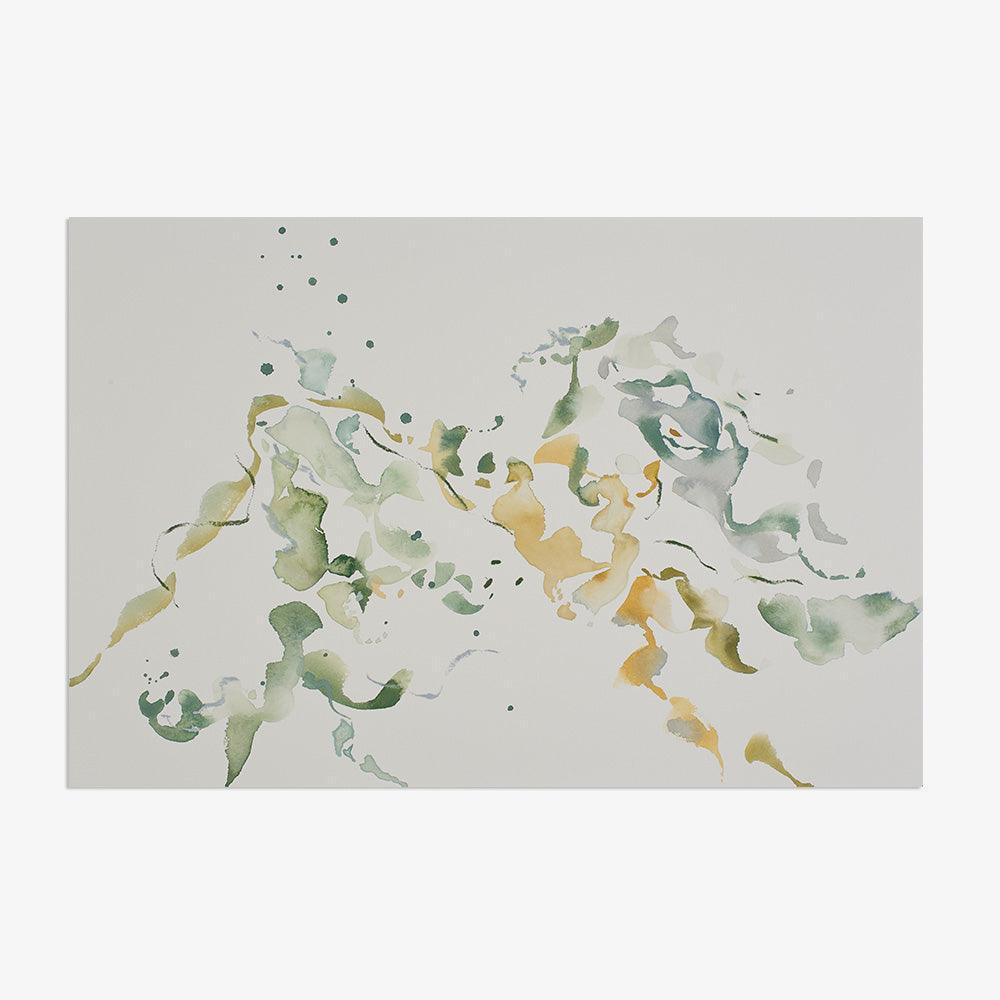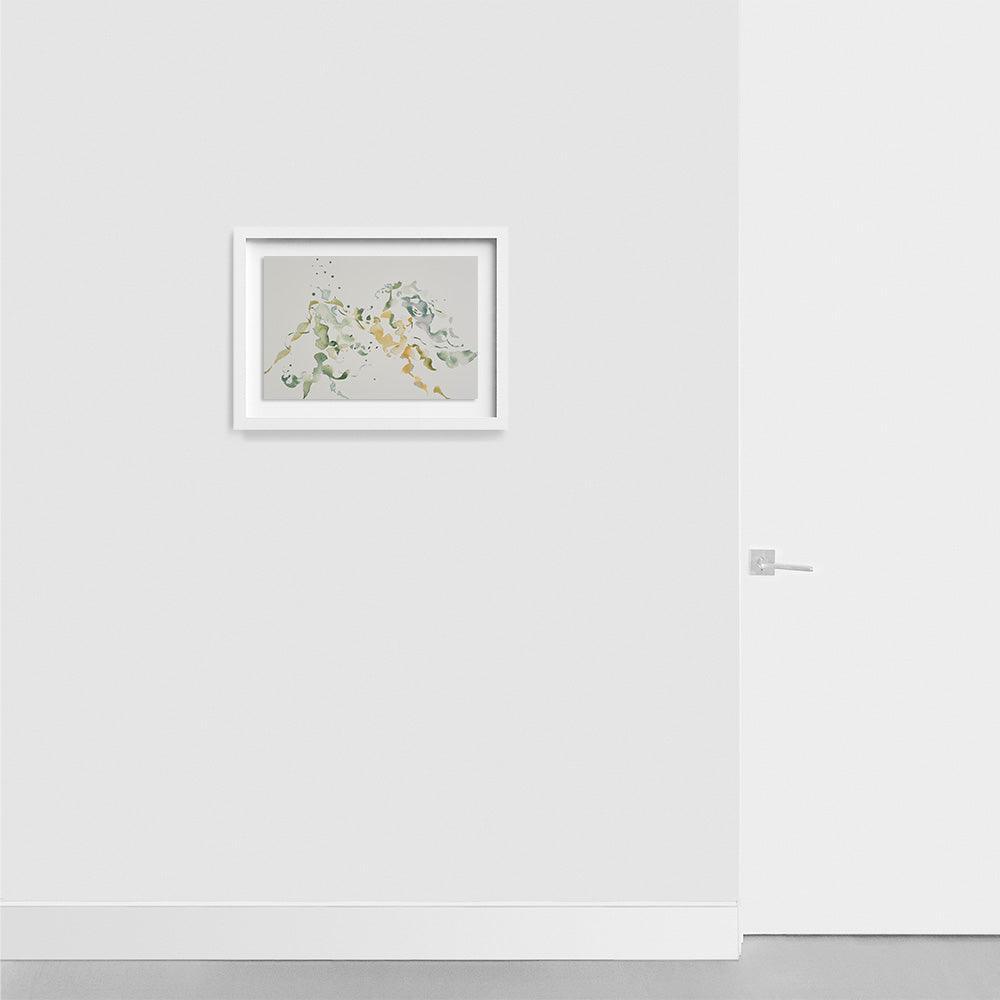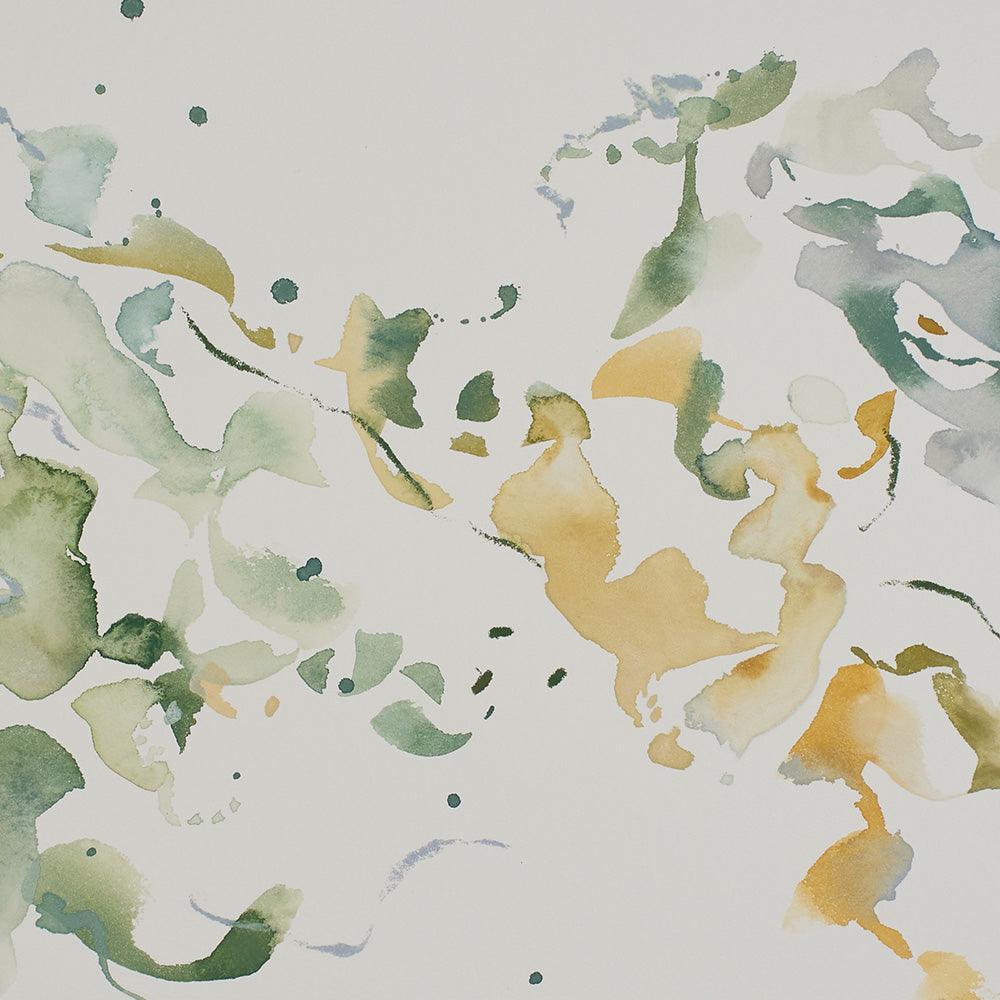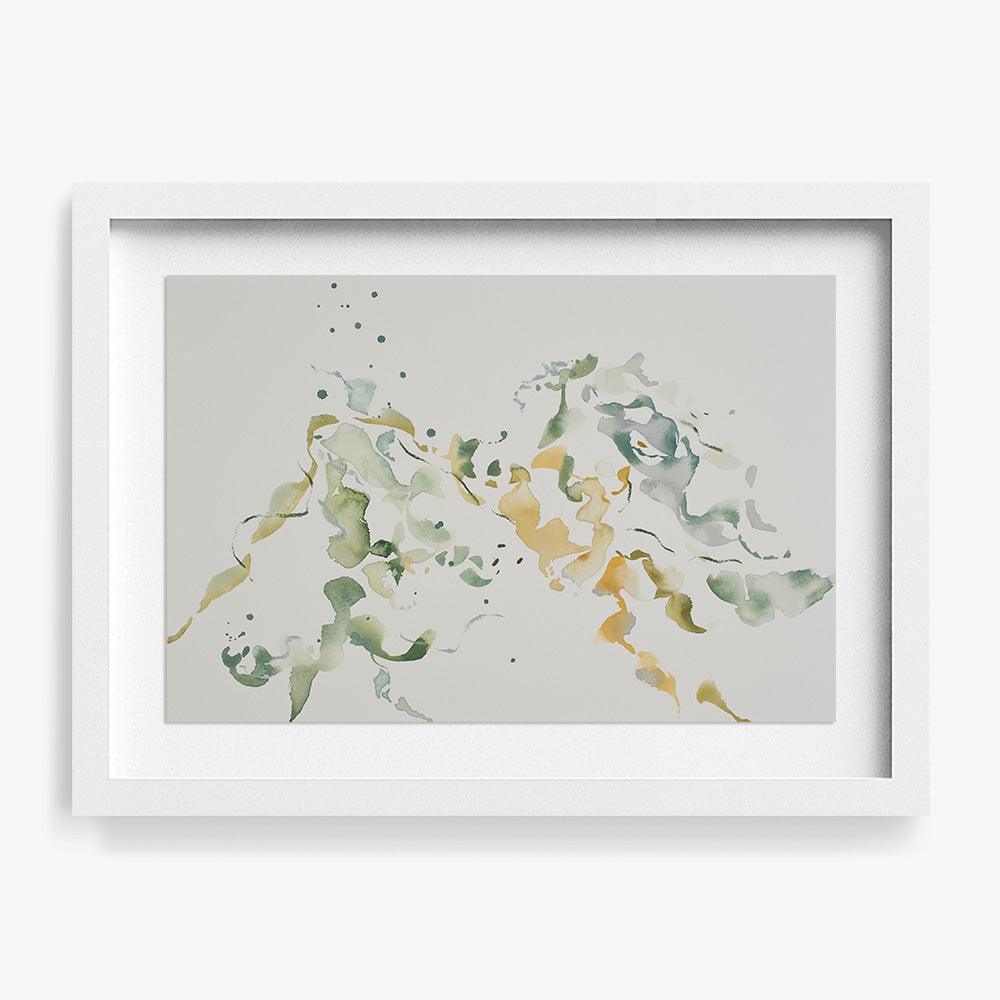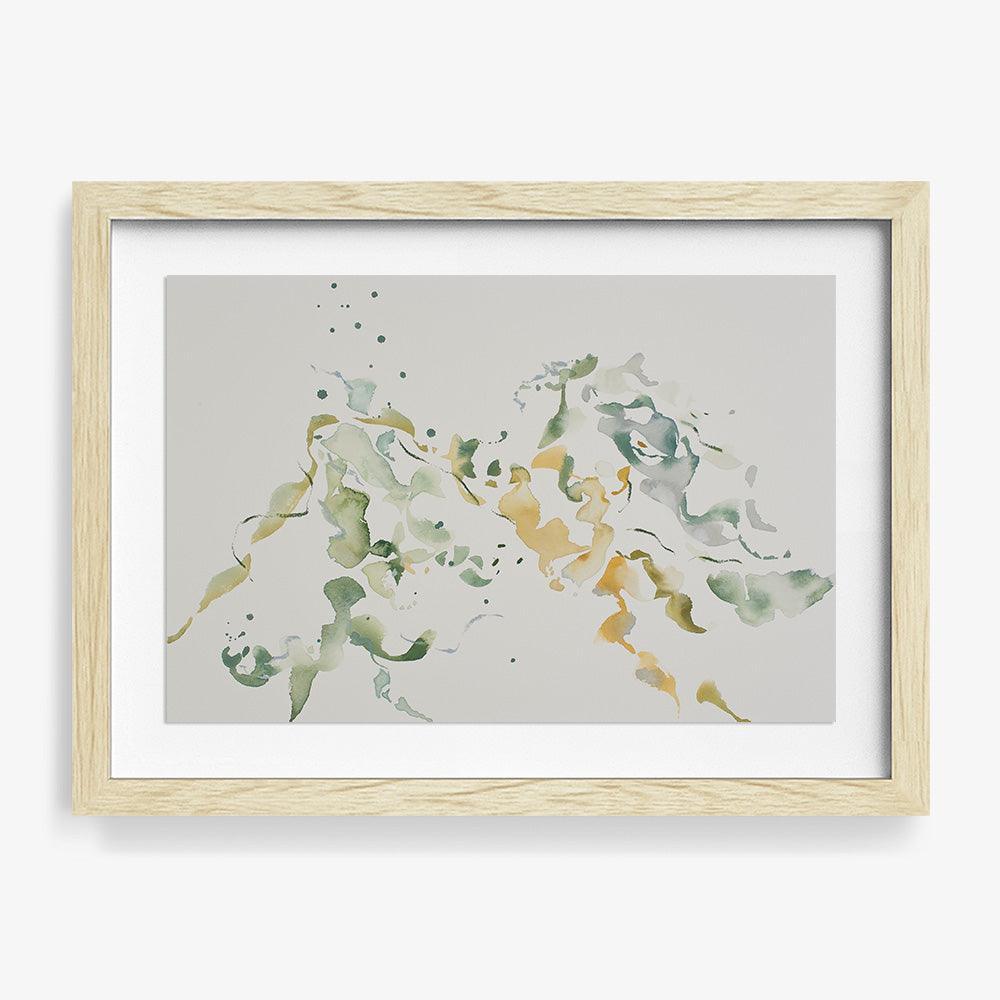 DESCRIPTION
Gouache and crayon, on paper | 2021
These original works by Shibuya capture her iconic style of tranquil watercolor painting that is meant to be viewed as a meditation; a space to capture the energy between expression and canvas. The artist writes poems as a way to express the motivation and purpose of the works she creates. Below is her poem "Flowing," written about this series, "Time Machine":

From the mountains
life flows,
into the ocean
cycle flows.


Flowing from one,
flowing to the next,
one never knows,
when to rest.


Flow from the fountain,
bubbling life,
flow from the meadow,
flying high, floating high.


Flow, flow, flow,
not a doubt except light.
Flow through the clouds,
flow through the fog,
flow, flow, flow.


Flowing through life,
once upon a time,
flow life,
flow time,
flow guide,
flow mine.
DIMENSIONS
12 x 18 inches
FRAMED DIMENSIONS
Floated: 16.5 x 22.5 x 1.5 inches
AUTHENTICATION
Signed by artist.
The work comes with a Certification of Authenticity signed by the Co-Founder of Tappan
Studio Visit
Q. What motivates you?
A. To be a catalyst of love, peace, and harmony…
Explore
Explore a collection of watercolor paintings by Tappan artists.
This original artwork has sold
Follow Satsuki Shibuya to get updates on their practice and upcoming exhibitions
Be in the Know About Artwork Launches & Artist News
"I associate sounds with colors, or more specifically, certain sound waves as colors. It is a combination of the sound tone, mixed with a sensory connection to the vibration felt throughout the body which produces an association with a particular color."
-Satsuki Shibuya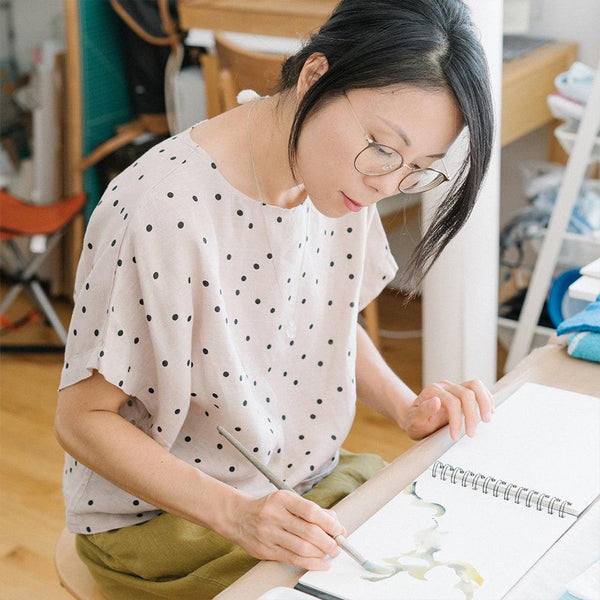 About the Artist
Satsuki Shibuya
Featured in Architectural Digest, Vogue, Kinfolk, Artforum, and Cereal Magazine, Satsuki's meditative abstract watercolor paintings and limited edition prints play with neutral tones and elegant brush strokes. Memory and meditation form the foundation of her practice.
In the Studio