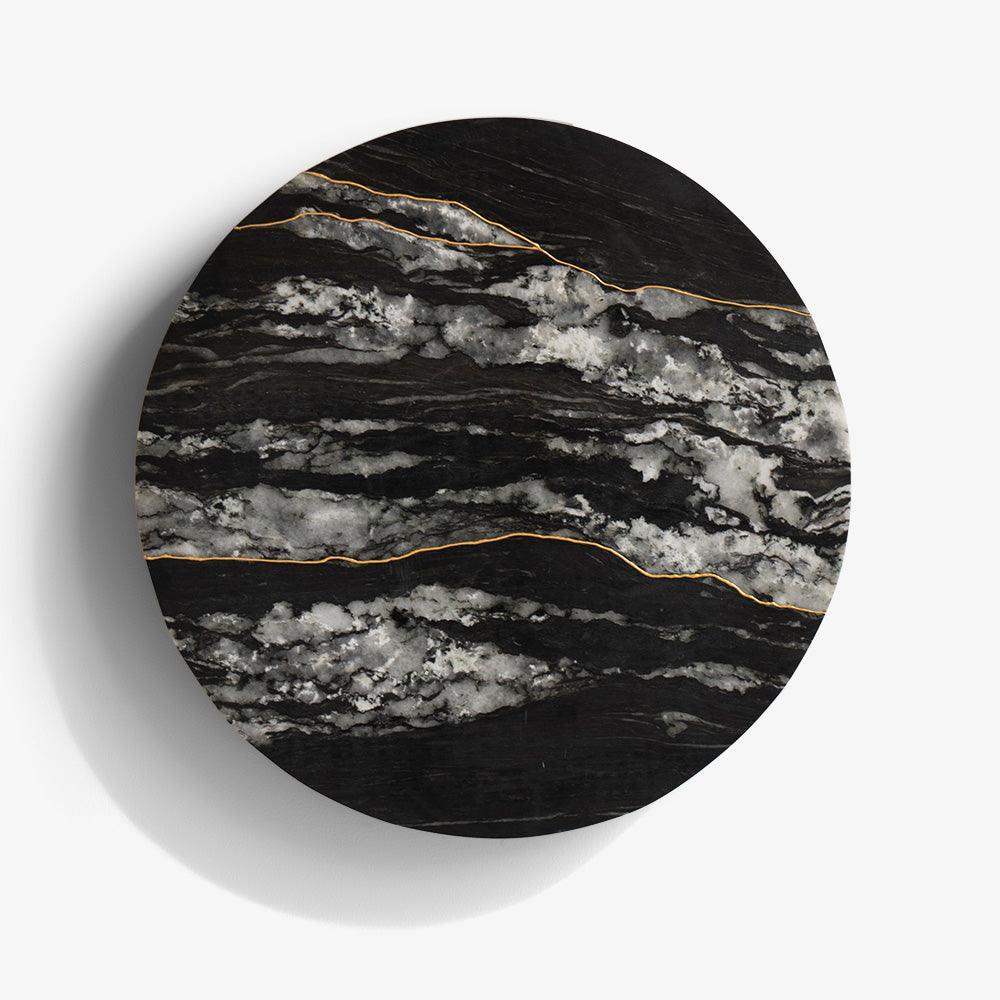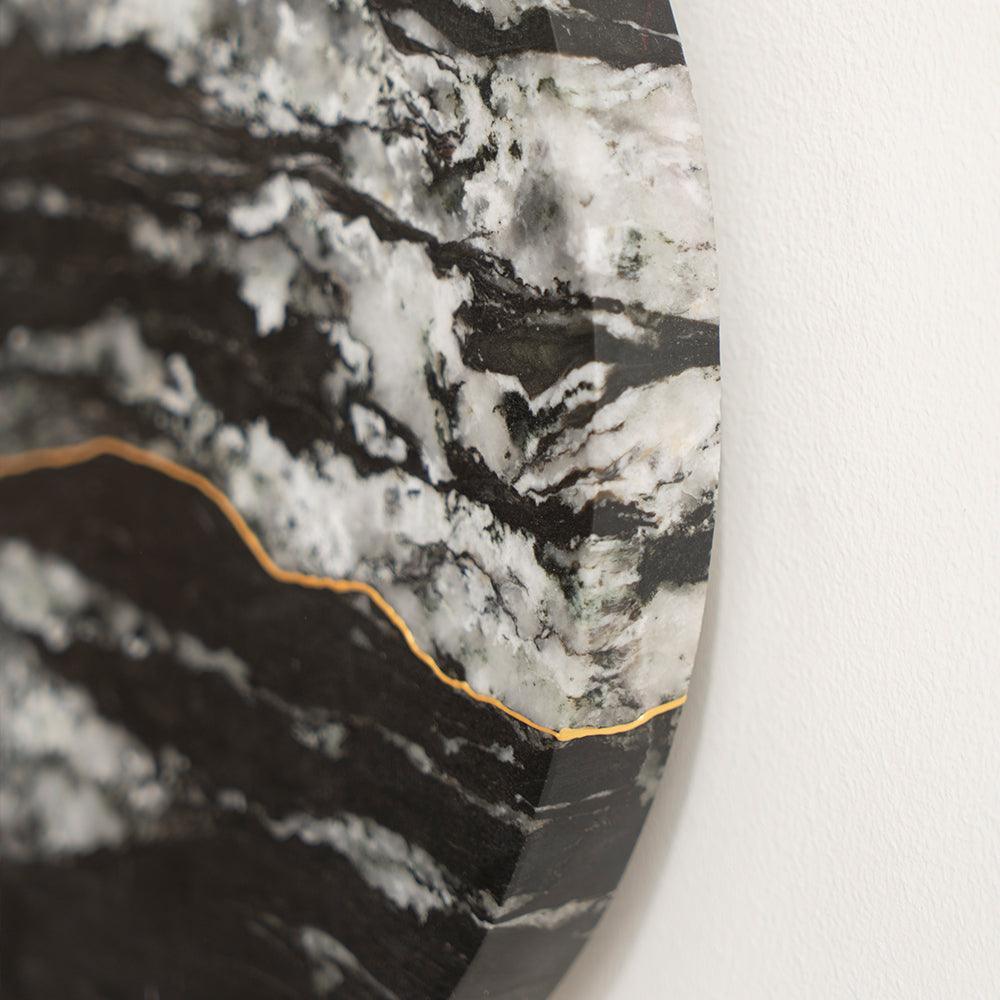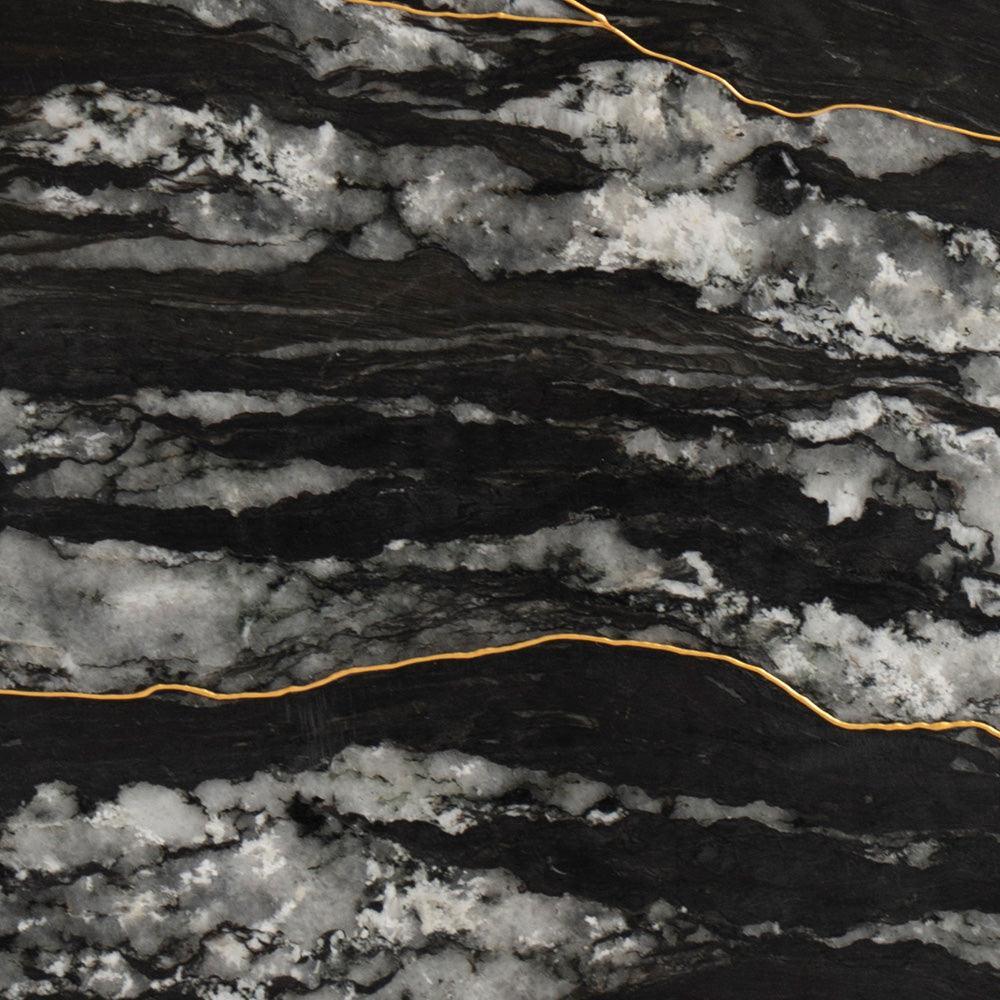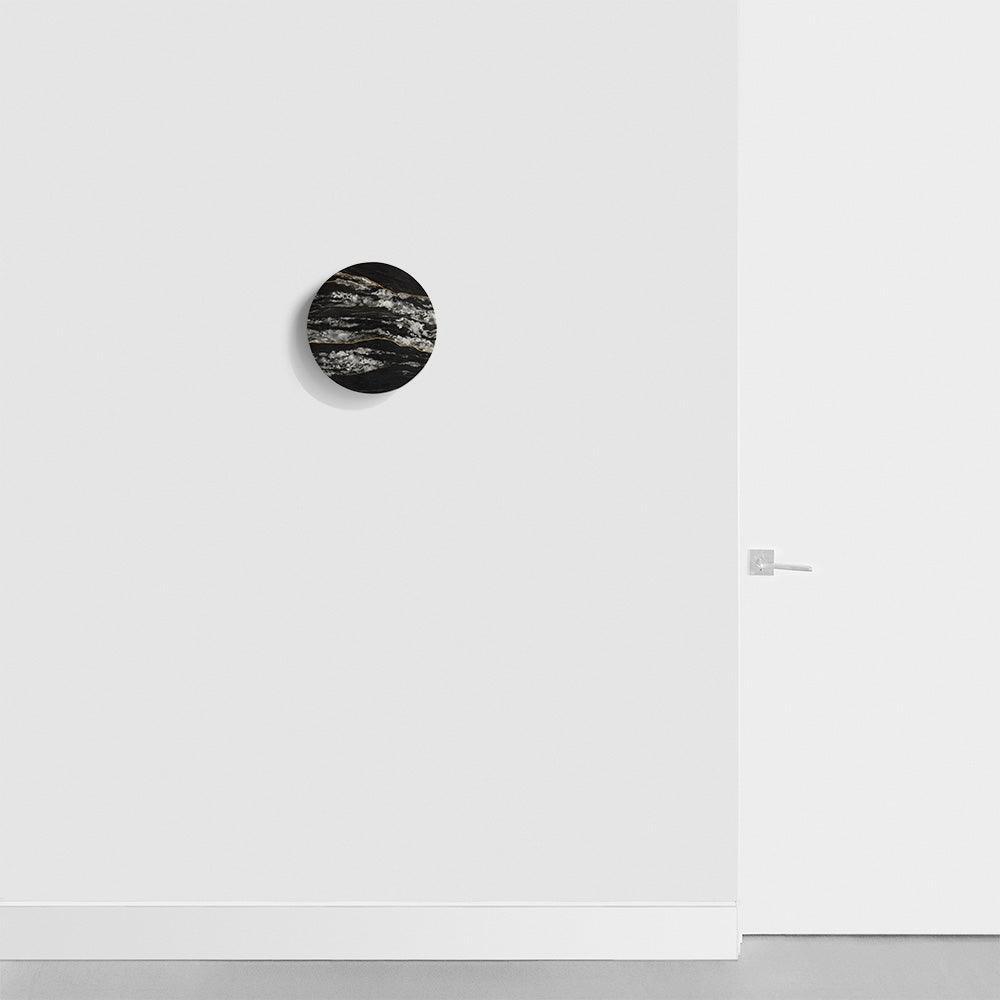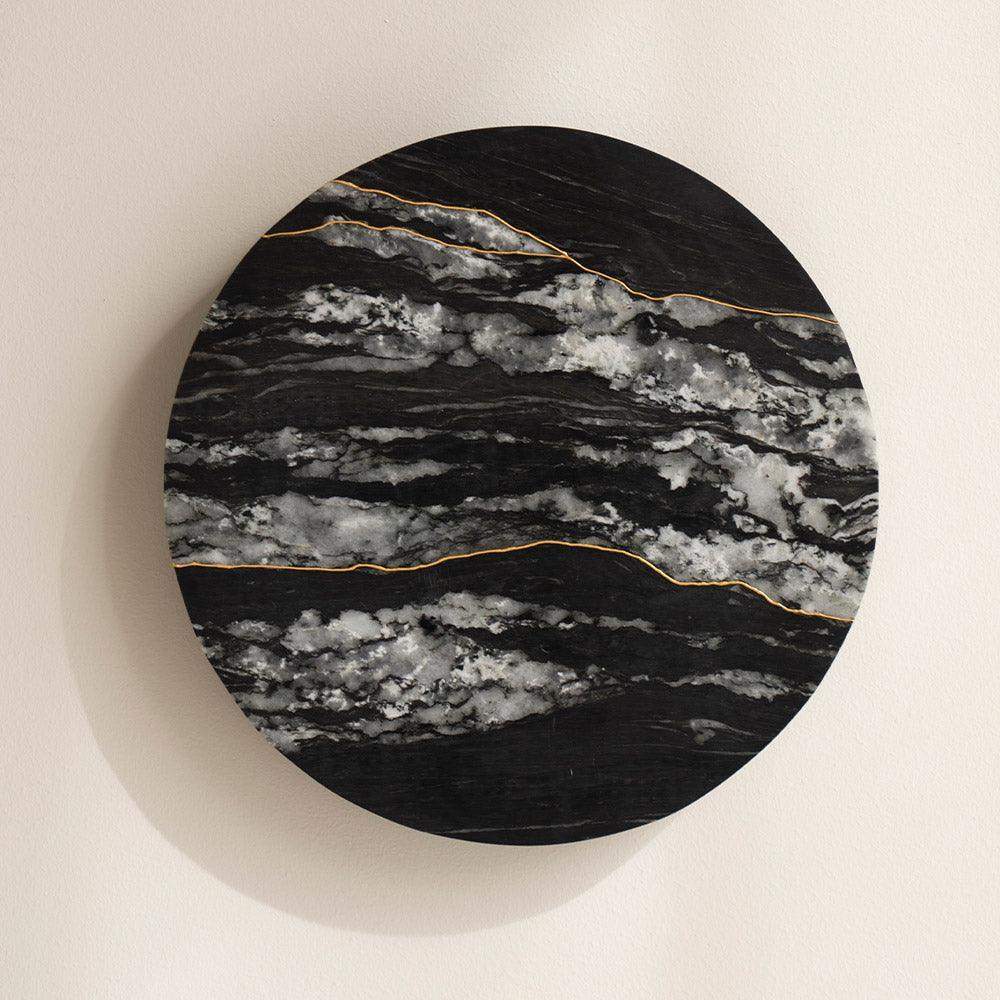 DESCRIPTION
Kinstugi on marble | 2022
This new series of kintsugi ("gold joinery") on marble and granite reflects Cascales Alimbau's fascination with the idea of imperfection — choosing to anchor her work in the Japanese value of natural process and the beauty of age. Composed of natural materials that evolve with the passage of time, "Vetas" uses the Japanese ceramic repair technique that uses gold to repair broken objects, highlighting scars from use and time as symbols of life and learning. After the infusion of gold, the object — once broken or marred — is now considered more valuable. The work inspires the viewer to apply this same philosophy to ourselves and our ability to overcome difficult stages of life with resilience.
DIMENSIONS
11 x 11 inches
AUTHENTICATION
Signed by artist.
The work comes with a Certification of Authenticity signed by the Co-Founder of Tappan.
"We need to accept that time passes by and consider it an element of beauty. Showing our scars make us stronger. All these concepts about being in harmony with life is what I try to communicate in my work."
-Carla Cascales Alimbau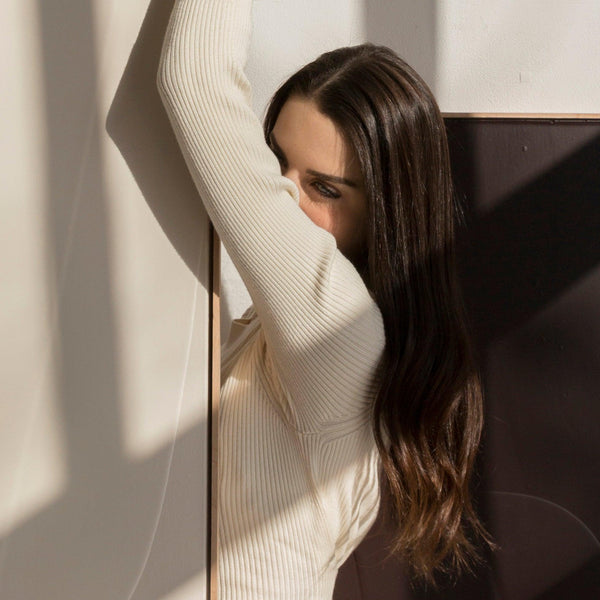 About the Artist
Carla Cascales Alimbau
Internationally renowned painter Carla Cascales Alimbau has been featured in Architectural Digest, Sight Unseen, Elle, Glamour, Vogue, Harper's Bazaar, among others. She's given talks at numerous cultural institutions including the Design Museum of Barcelona.
In the Studio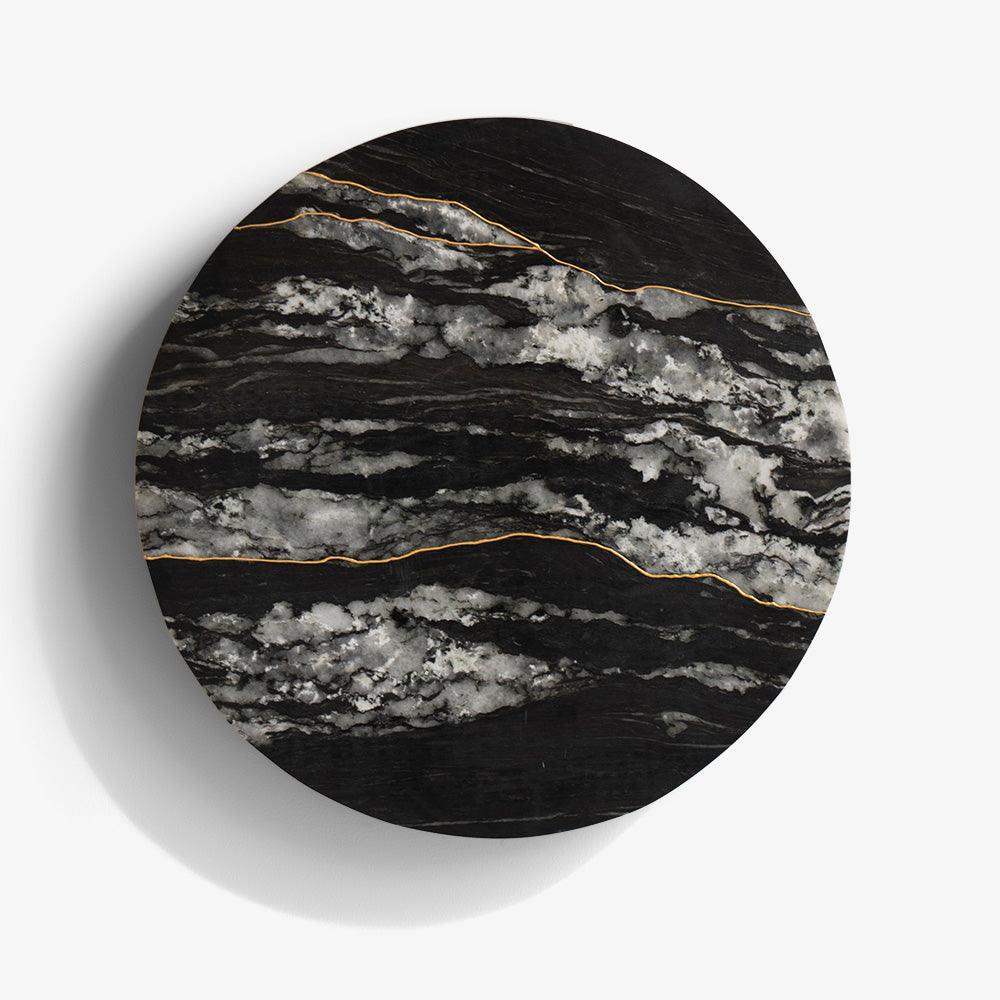 Choose options