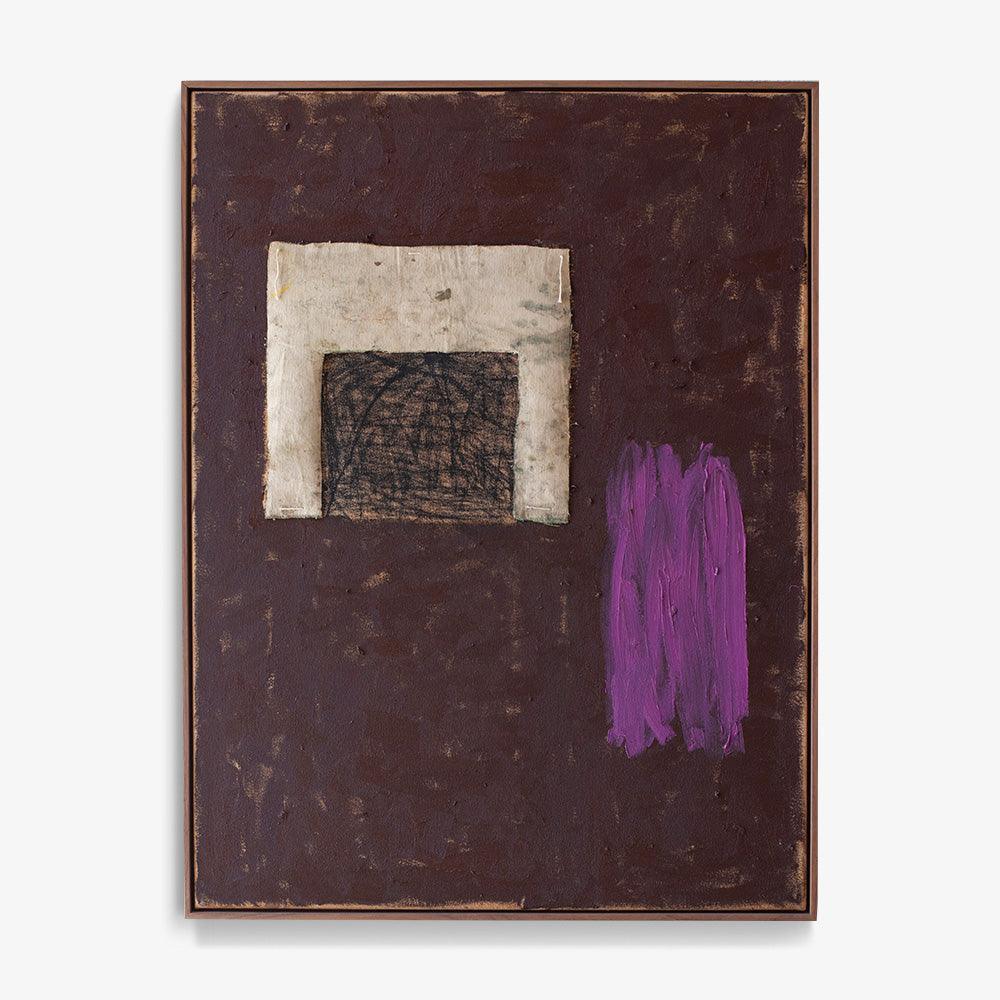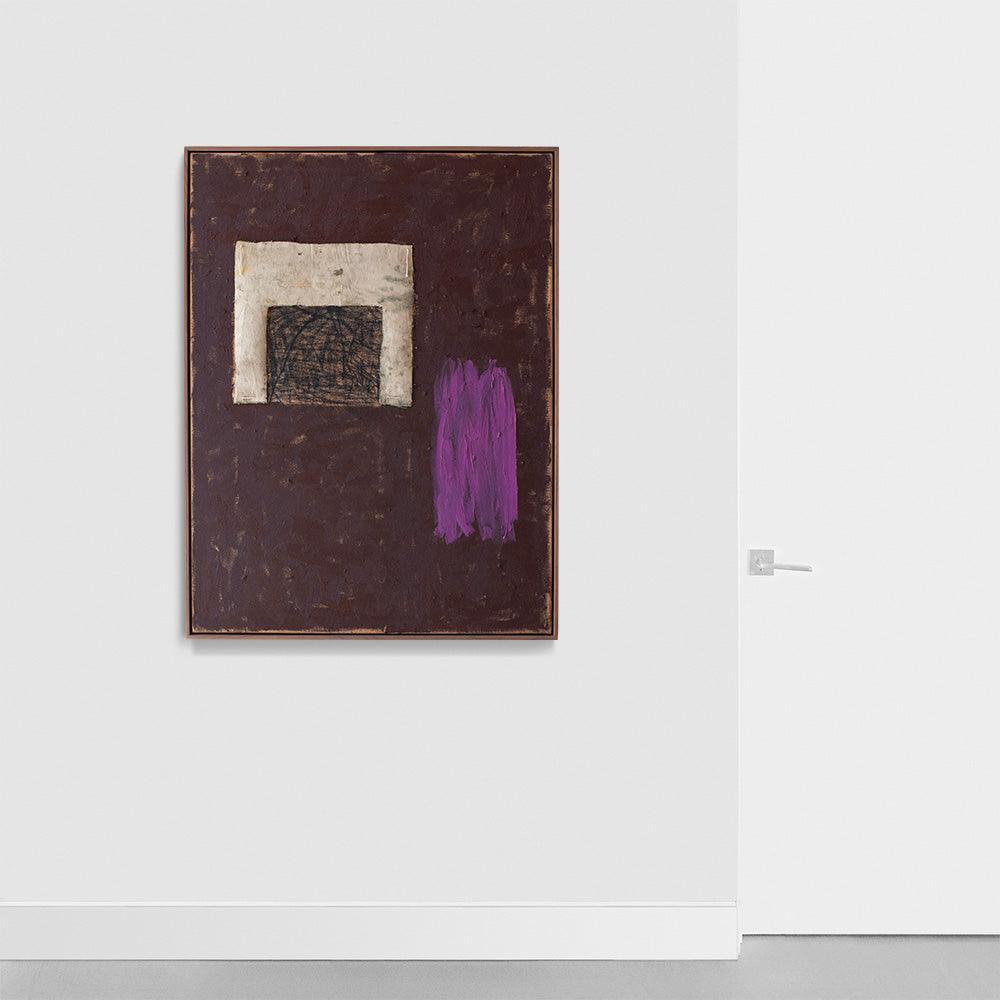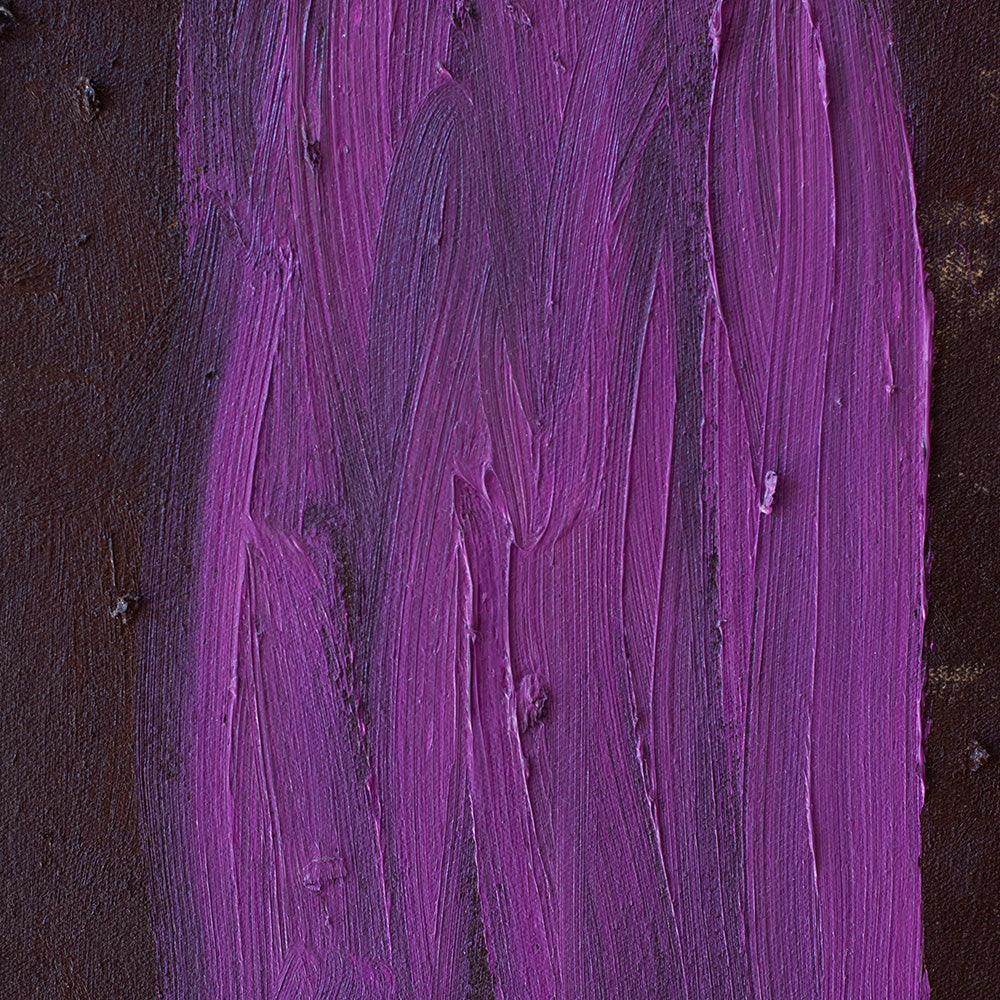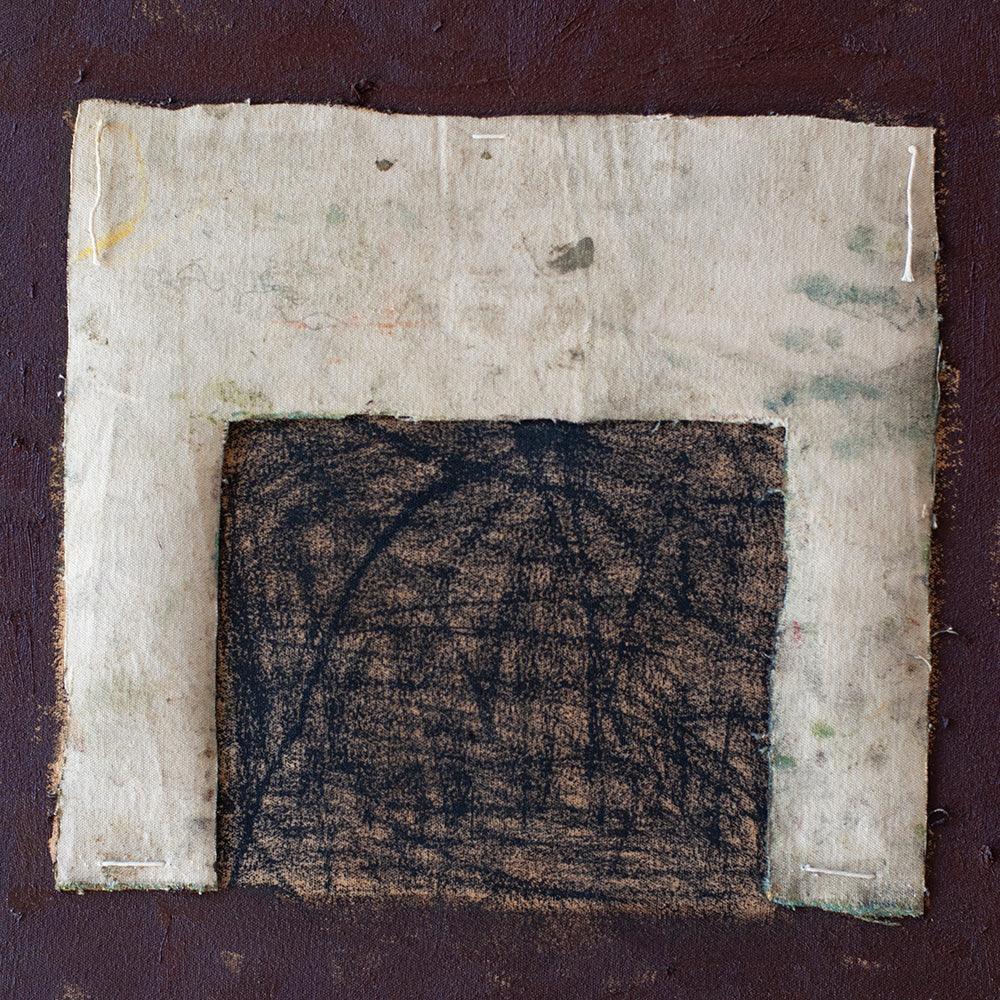 Oil, charcoal, pencil on sewn canvas, framed in walnut
These block paintings are a direct response to the land. Emphasizing painterly qualities of the brush, fields of color interact through gesture in a process-based approach. Each painting evolved with spontaneity and intuition to allow for the composition to be discovered. Layers of collaged canvas and heavy applications of oil paint facilitate dialogues in the work between figure and ground, color and texture, movement and stillness.

Like a window into a thin place, these paintings enable contemplative moments to look beyond yourself. They invite your mind to pause and wander throughout the surface of the painting, absorbing the textures, colors, and balance of form. The paintings can be read as landscapes—influenced by the open spaces, tree lined forests and rivers that flow through the prairies of the Midwest.
Size: 40 x 30 inches
Custom Framing Included
This original artwork has sold
Follow Colt Seager to get updates on their practice and upcoming exhibitions
Be in the Know About Artwork Launches & Artist News
Most artwork will arrive after the New Year, please reach out to info@thetappancollective.com for questions.
Artwork Information

Year
2022

Materials
Oil, charcoal, pencil on sewn canvas, framed in walnut

Authentication
Signed by artist.

The work comes with a Certification of Authenticity signed by the Co-Founder of Tappan
Dimensions

40 x 30 inches
"My goal is to offer an invitation into the thin place through abstraction, contemplation, exploration of form, and the rhythm of making marks—allowing one mark to carry into another—and in-so-doing, allow for a holy space where the Divine transcends closer to earth."
-Colt Seager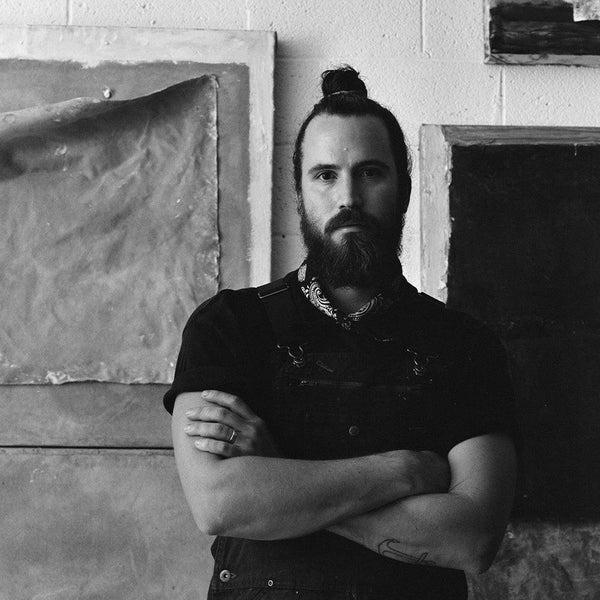 About the Artist
Colt Seager
Colt Seager is an American painter and sculptor located near Chicago, IL. Inspired by the inherent holiness of the natural world, his work is rooted in a process-based approach. The textures, layers and expressive mark making are a direct response to the landscape of the Midwest. He focuses on process, form and space yielding an intuitive composition through the interplay of formal and organic elements.