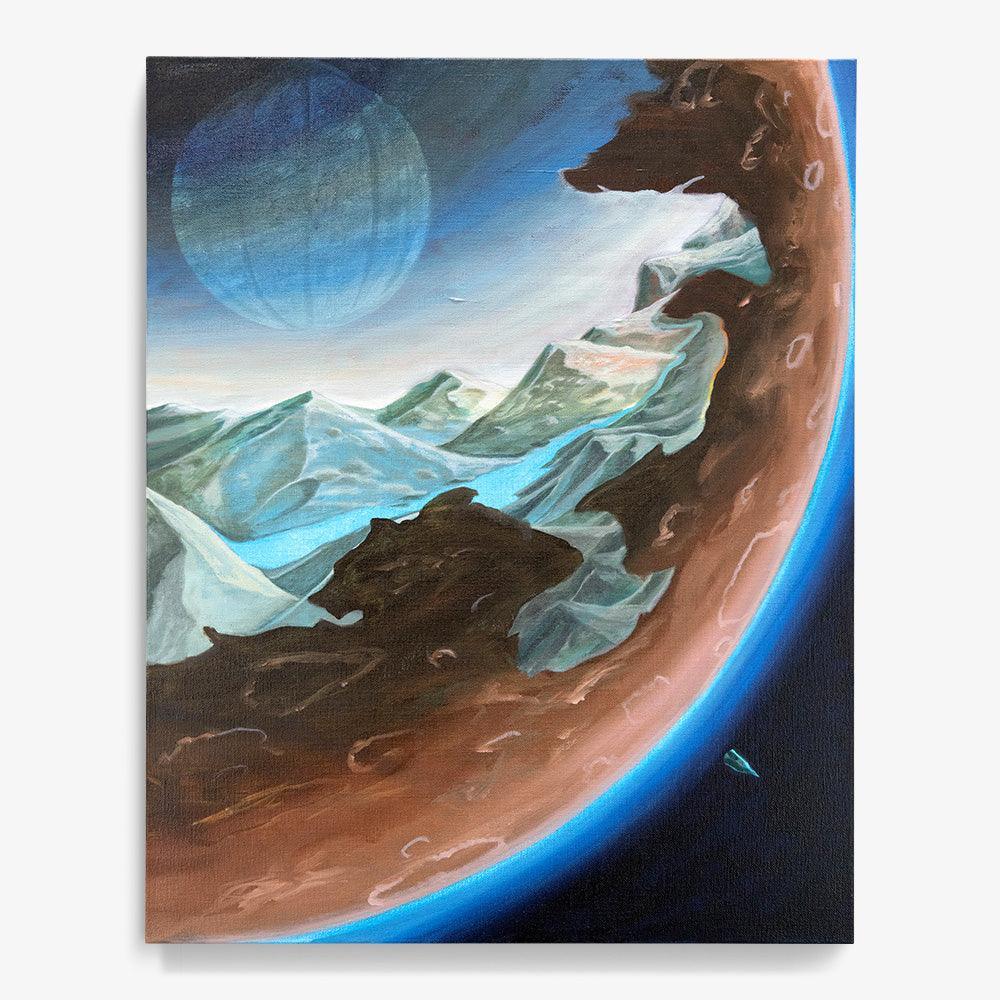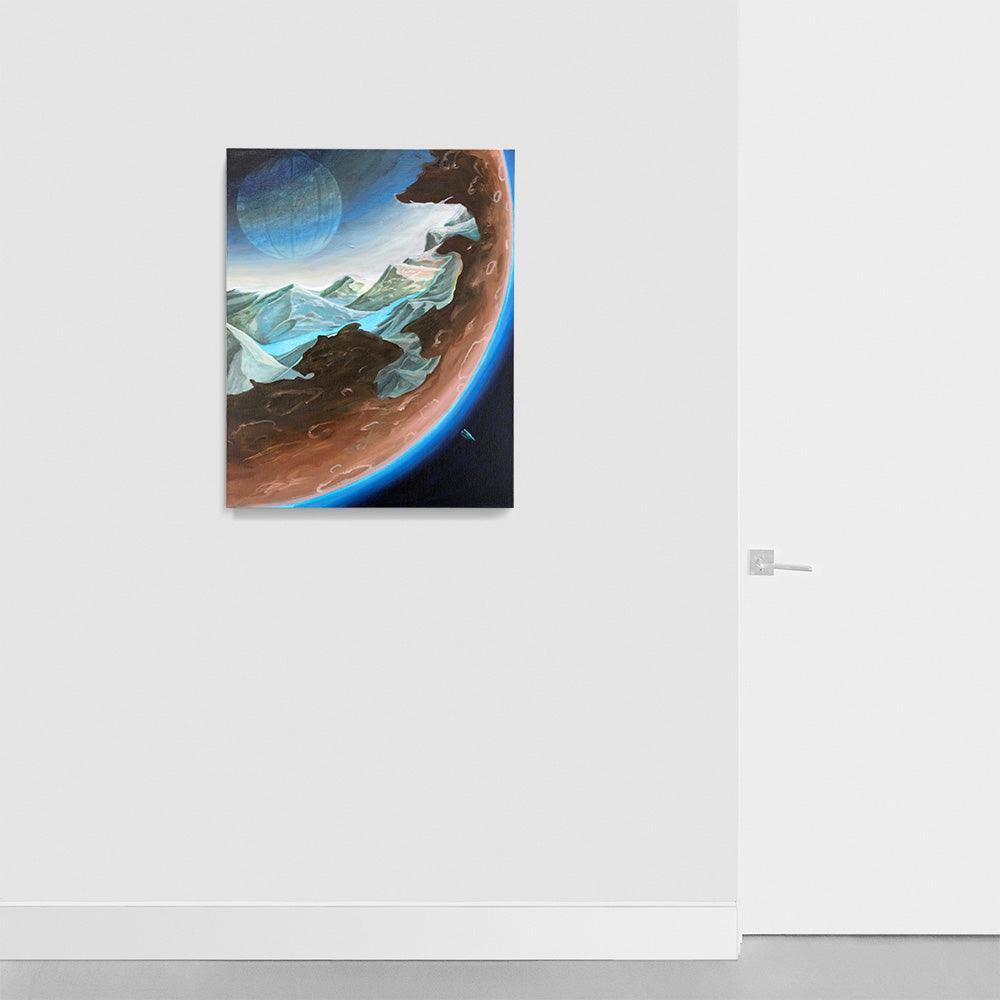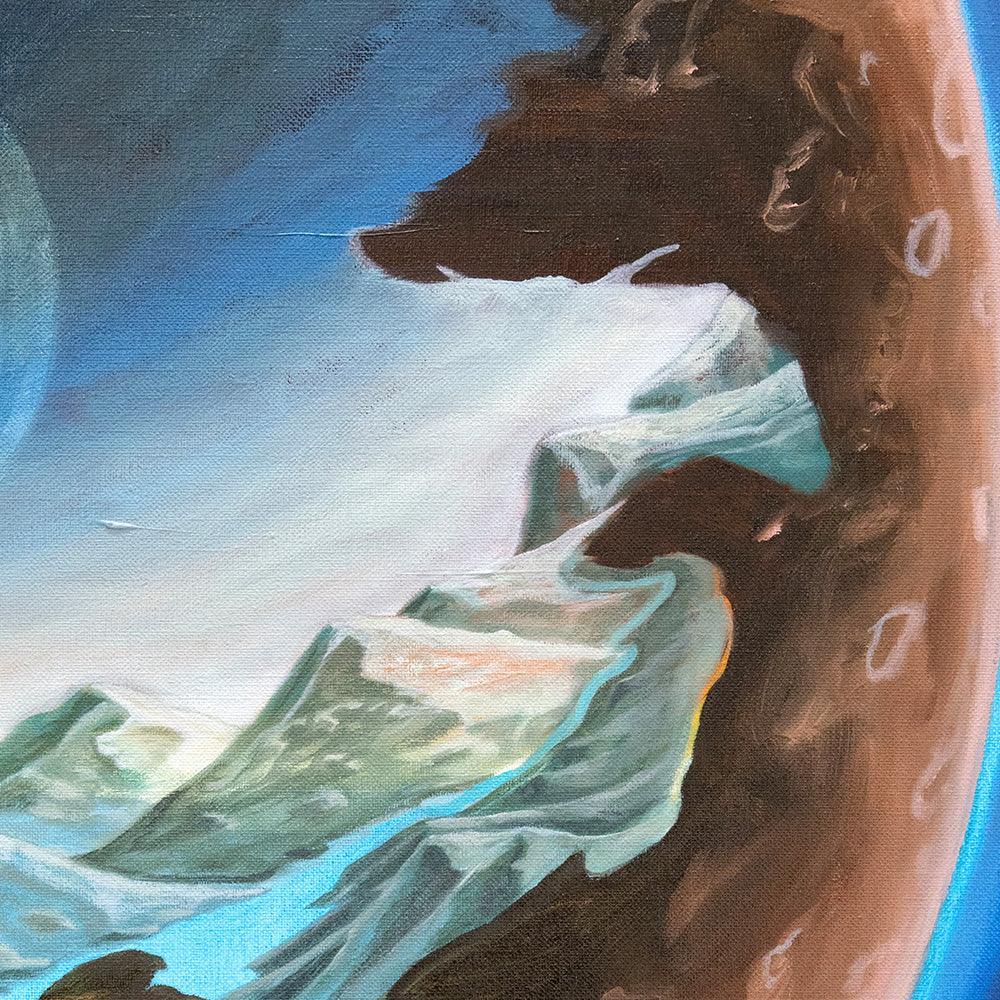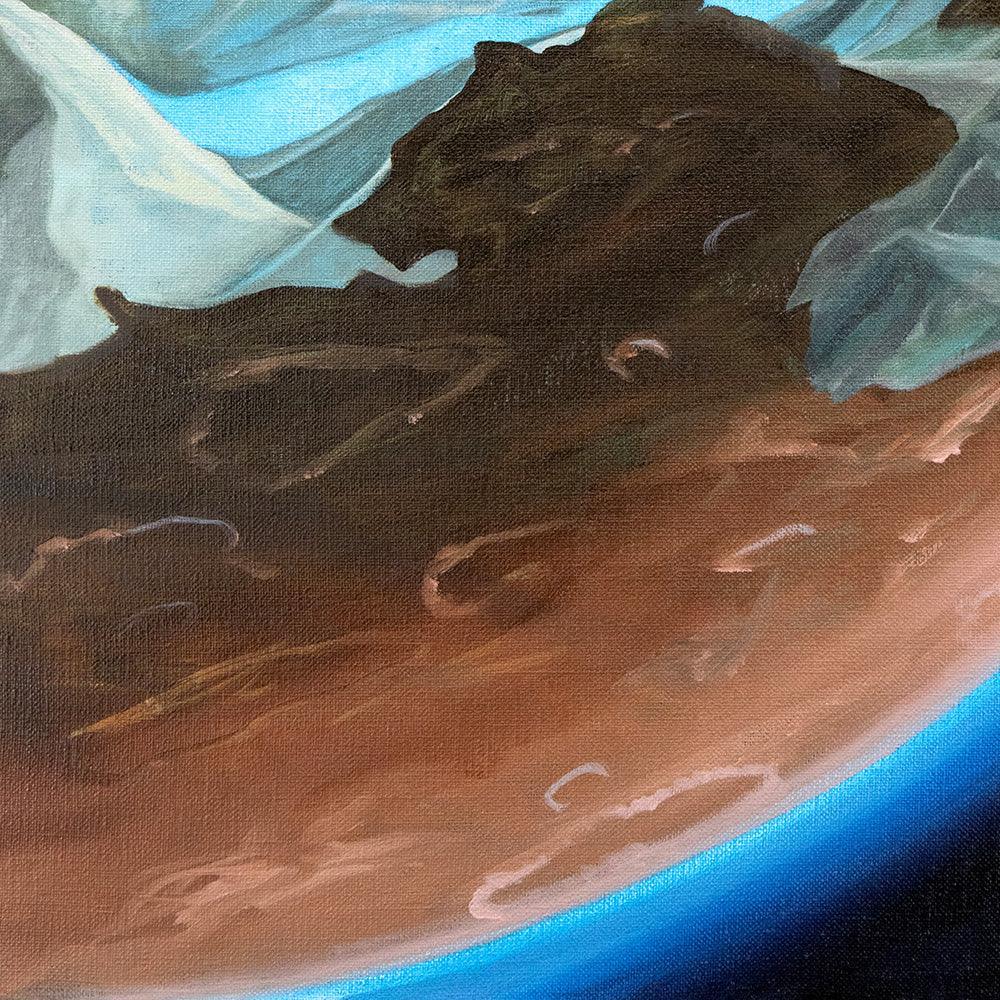 DESCRIPTION
Oil on course linen | 2023
Space is the next frontier for artist Mathew Tucker. In an evolution of his focus on landscape imagery, Tucker now takes his work further, broadening the perimeter beyond the bounds of our planet to bridge the epic and the everyday, the surreal and the sublime. By heading farther afield in his subject matter, Tucker helps the viewer recognize vital connections between the familiar and the celestial. Across slightly illogical and surreal composites of everyday objects and imagined landscapes, the series evokes the history of sublime landscape painting as well as the more recent genres of science fiction and fantasy.
DIMENSIONS
30 x 24 inches
AUTHENTICATION
The work comes with a Certification of Authenticity signed by the Co-Founder of Tappan.
"I like the idea of entangling nature with a sense of escapism, meditation, surrealism and the sublime."
-Mathew Tucker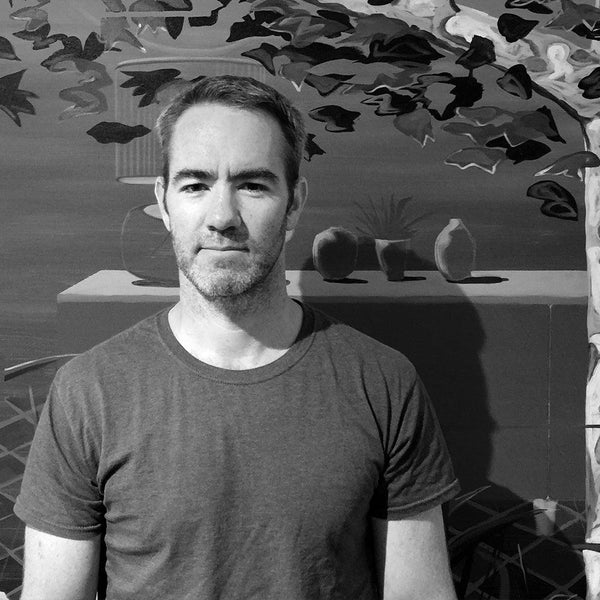 About the Artist
Mathew Tucker
Connecticut based painter Mathew Tucker's painting and drawing practise focuses on large, surreal landscapes, The practise in Mat's words: "In recent years my work has focused on re-imaging landscapes as though looking through a window, an opening or a portal….this also plays on a broader metaphor of our internal experience of looking out upon an external, separate, physical world." Recent awards and features include: The CUE-Aon Artist Empowerment Award 2021 and features in Maake Magazine and ArtMaze.
In the Studio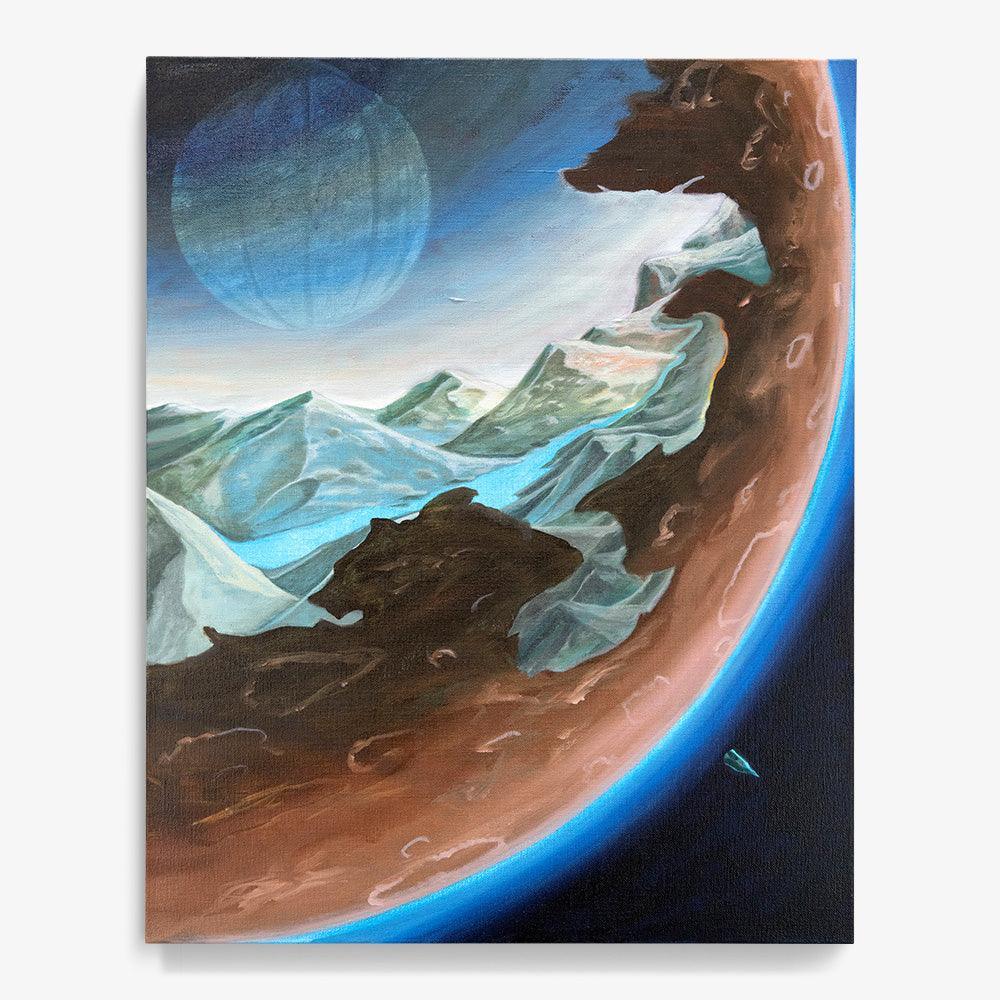 Choose options