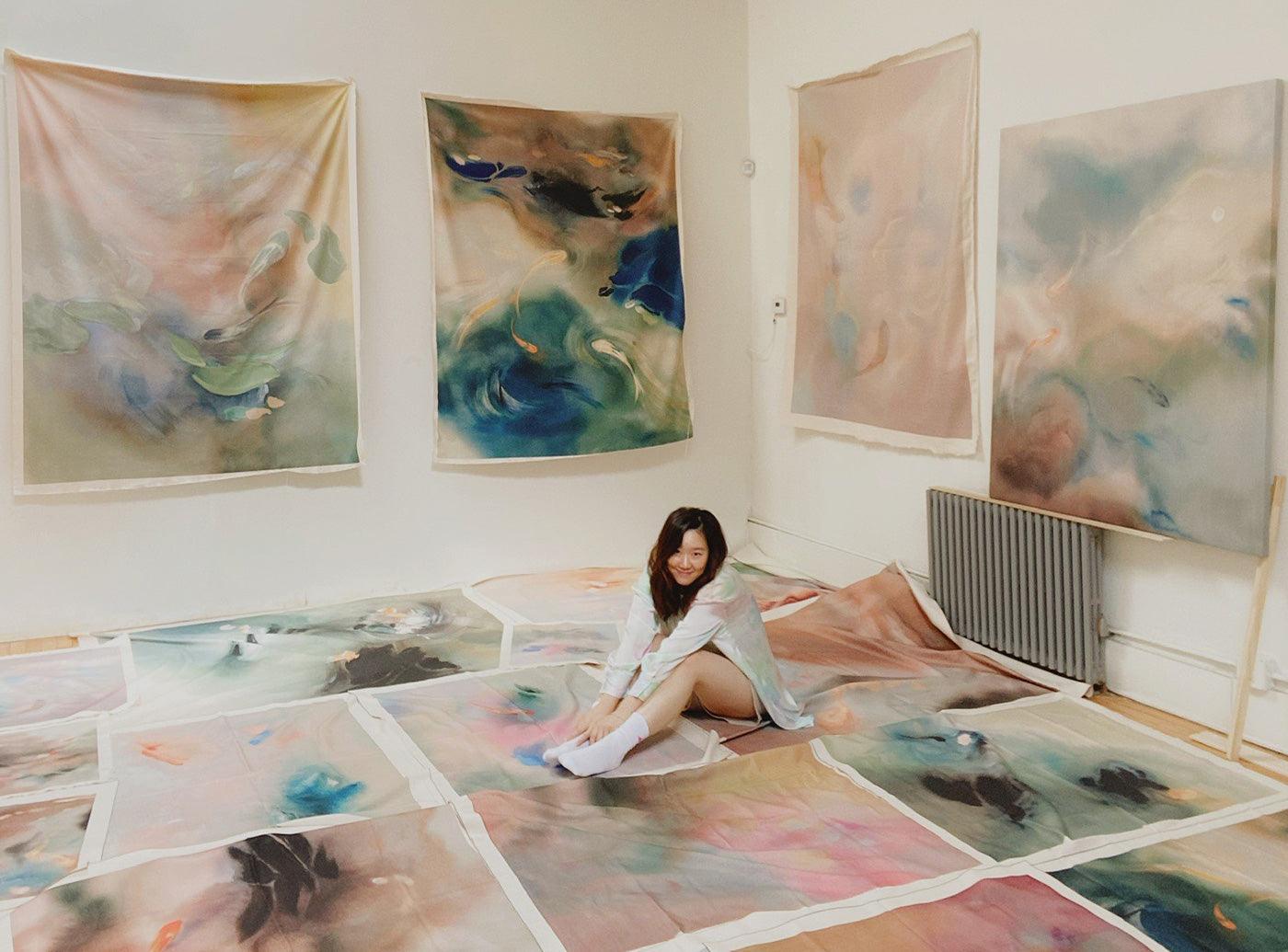 In the Studio | AOTH
Born and raised in Malaysia, the koi seen across artist AOTH's paintings were deeply influenced by her Chinese heritage. Working from her Denver studio, her process—which she calls "dream painting"—creates a feeling with each gesture and color that cannot be fully defined. Mostly inspired by the unknown and constant curiosity that is desperately fading, AOTH aspires to create work that helps to stop time and allow the audience to reminisce in the past and re-live a sense of nostalgia.
"Very much like a French movie, there is always a piece of me living in these paintings and through my work, I hope people can experience the existence of emotions and embrace their lost time."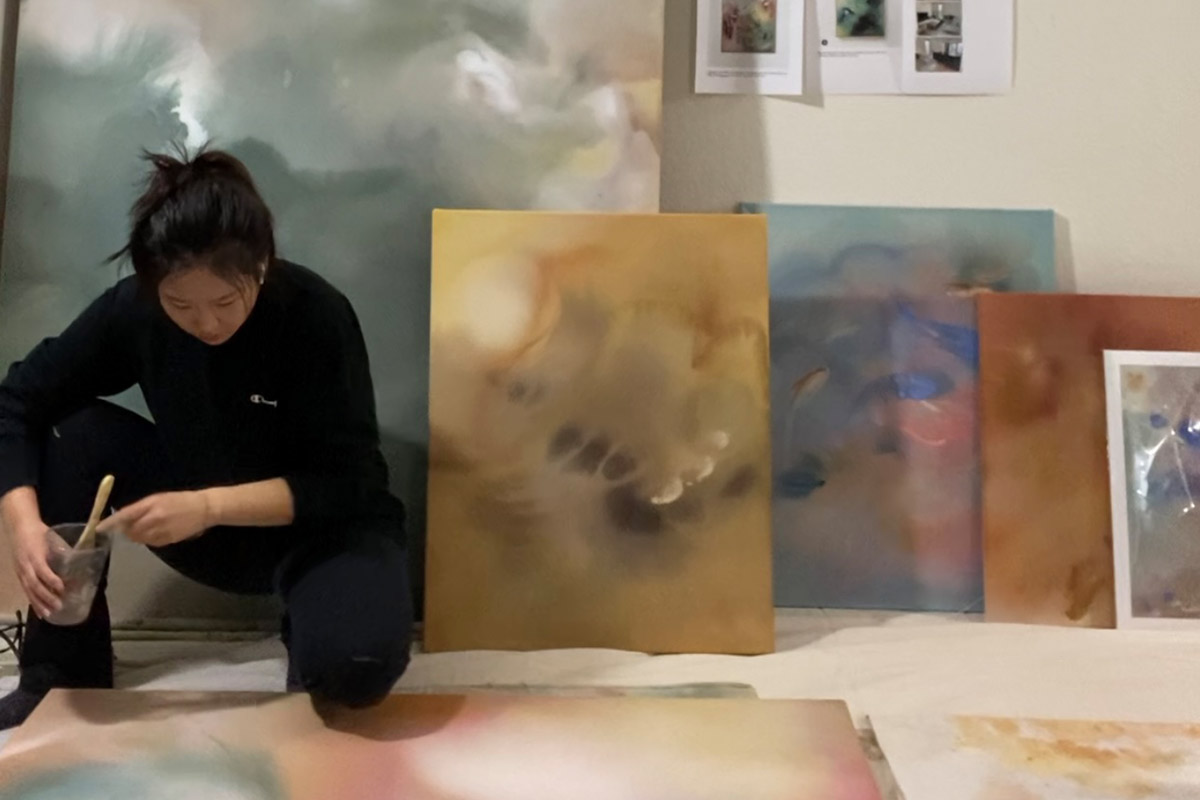 AOTH says:
"I want my paintings to stop time and allow the audience to reminisce in the past and re-live a sense of nostalgia."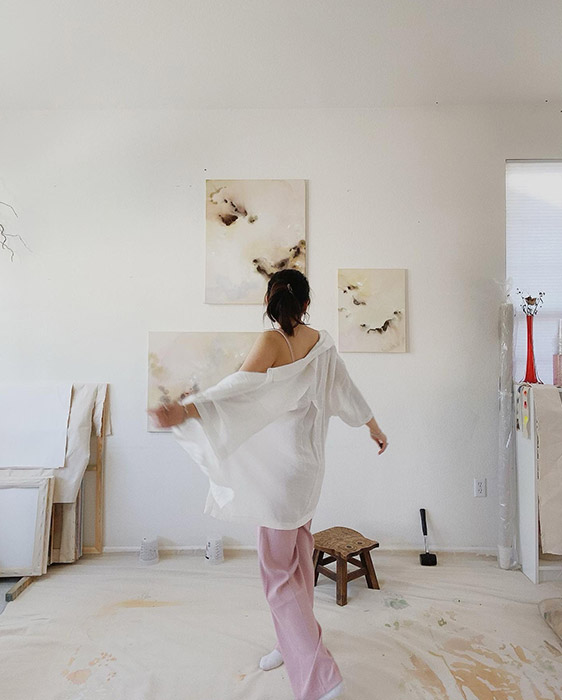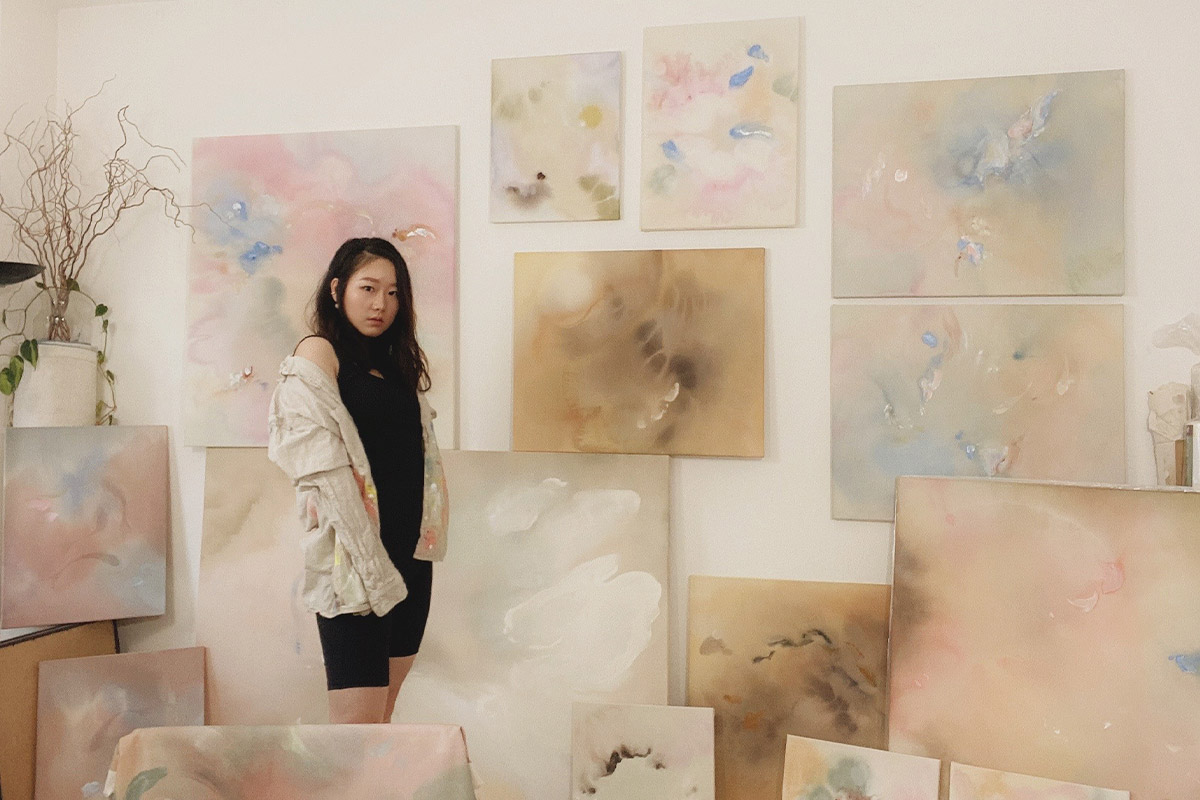 TAPPAN
Tell us about yourself?
AOTH
I was born and raised in Kuala Lumpur, Malaysia. I grew up as the only artistic kid and not everyone understood my language of expressions. Of course, in an Asian household, art was supported as a hobby or extracurricular, it was never taken seriously as a future career. I understood the reality hence I decided to go with the responsible route ever since the word "Architecture" was introduced by my dad. I did my research at 13, when Google was still full of dead ends. I convinced myself that furthering my studies in Architecture would secure me a substantial future instead whilst probably still staying within the artistic world(not at all...). With this goal in mind, I graduated with a BS of Interior Architecture Degree and continued working with an Architecture firm for about two more years. Not to mention, I was also putting myself out there as a photographer on the weekends. I was already overworking myself but I couldn't stop seeking for something more, something I couldn't quite figure out before but now I realized - all I want is to build a reputation of myself, something of my own, my own creation, with my own brand gilded on it. The freedom was what I was yearning for years and years. Finally, living it today. From Pennsylvania to Las Vegas, and Colorado is where I began my art practice. How surreal, how did I get here? I ask myself everyday. I live with a life motto of "no regrets", so I'm incredibly grateful to have gone through the steps that I took to naturally land on where I am today. Without the discipline and mindset in pursuing Architecture, without the desperate curiosity to explore different art forms along the way, I wouldn't have been able to feel as confident as I am now, as a Fine Artist.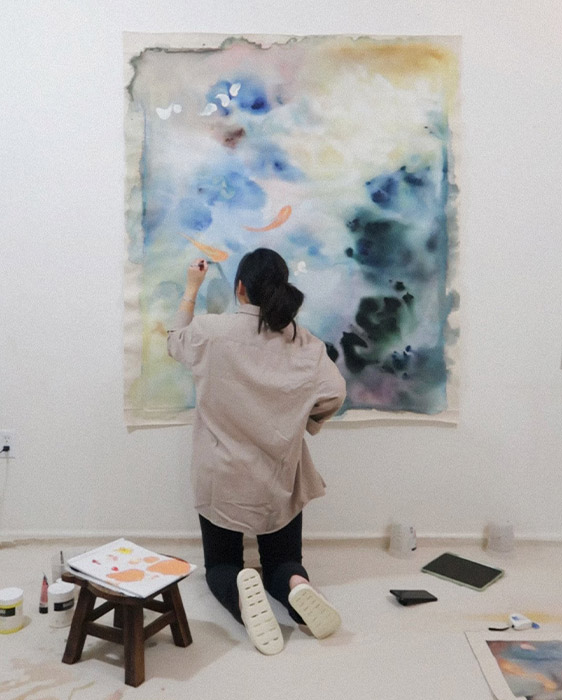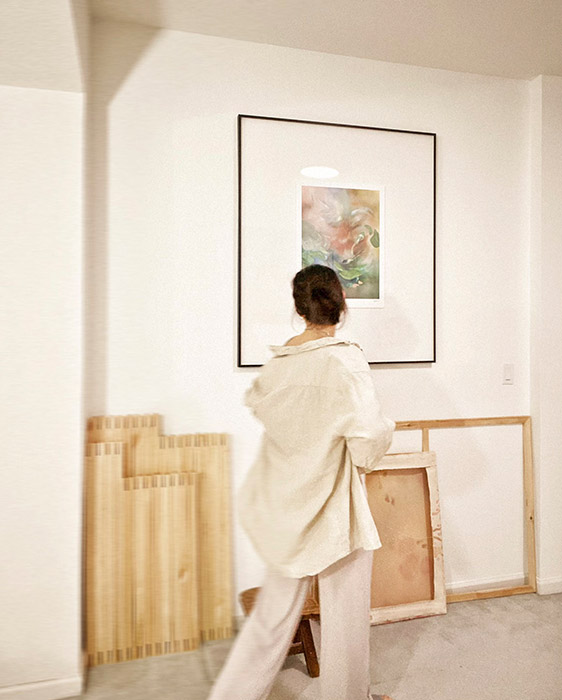 TAPPAN
Any insight into your style?
AOTH
Growing up, reality always seemed like chaos from where I stand. I get sick of not being taken seriously whenever I voice my feelings so I end up finding myself living in my own head, romanticizing life. Most times, being unrealistic, illogical, and just dreaming, is the only way to get through the day. It helps me to stay positive, stay sane. I believe it's one of my characteristics that helps me bring joy to my people. They might laugh at my naivety, but at least my naivety makes people around me feel good about themselves and able to keep recycling that energy.

I guess that's why Romanticism came naturally to me while I was still experimenting. Romanticism is currently my style and I'm happy to settle with it for now, however, people evolve over time, so we'll see what's next for me at some point in the future, who knows!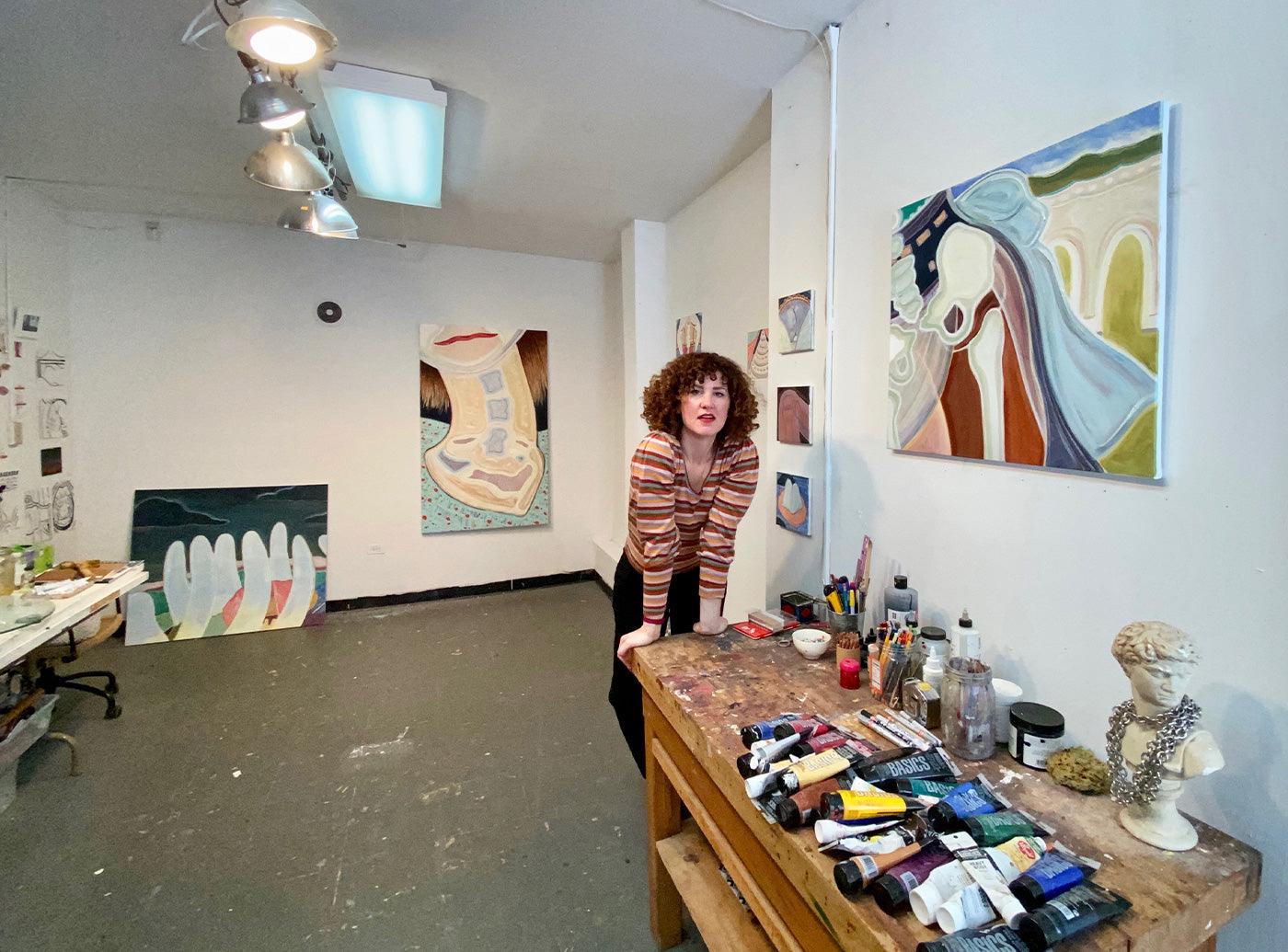 In the Studio
Georgia Elrod is a NYC based painter who creates her work through gouache and mixed media studies. Using the physical form in identifiable and abstract ways, Elrod looks inward at the body as a...
Read more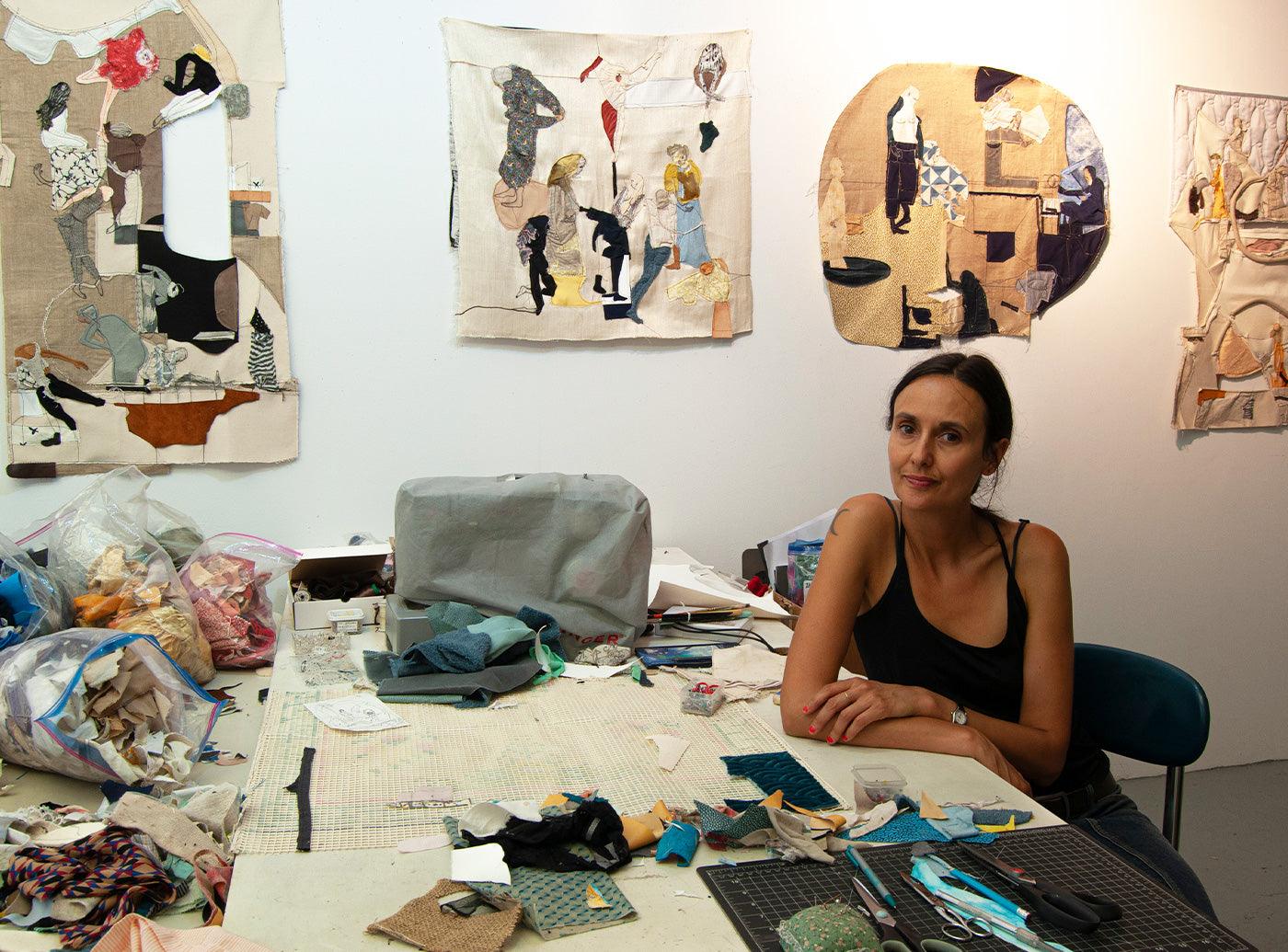 In the Studio
French artist Fanny Allié's work focuses around figures, often in pieces or partial state, which she places in minimal neutral structures and environments that are created from found fabric and...
Read more