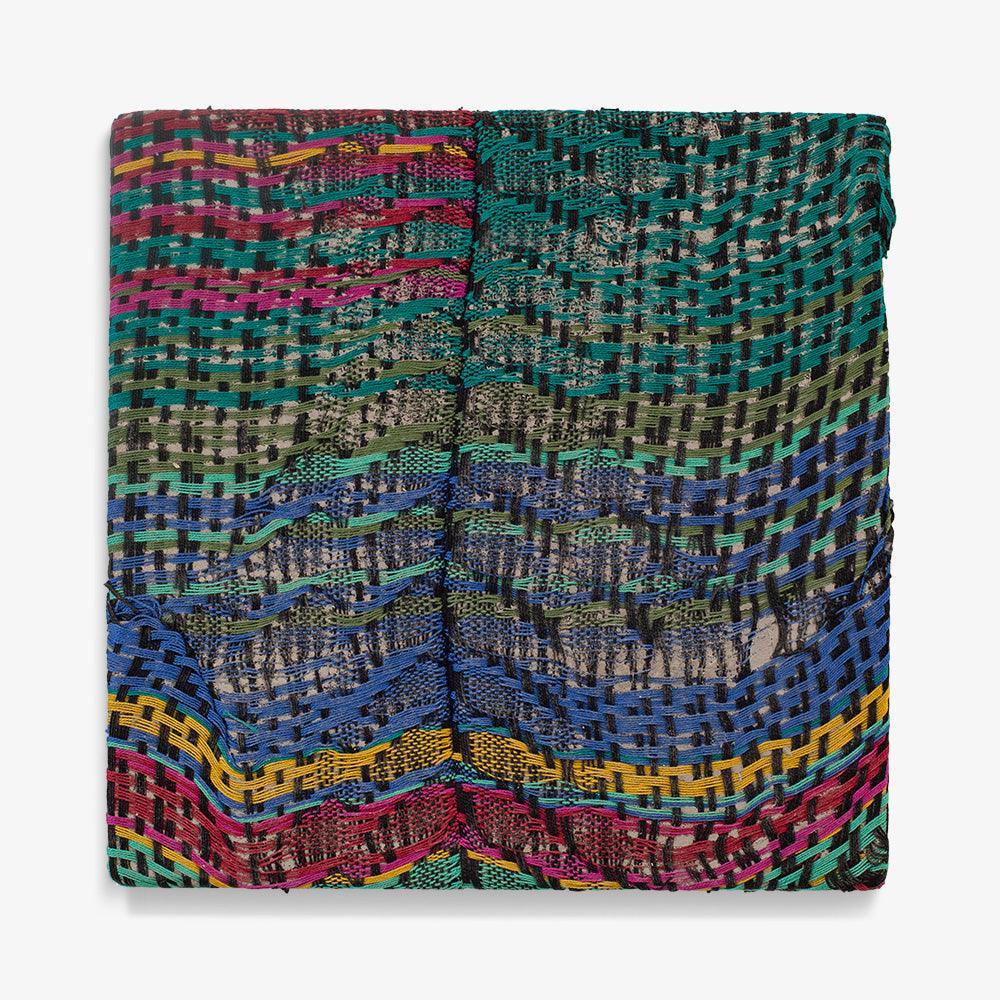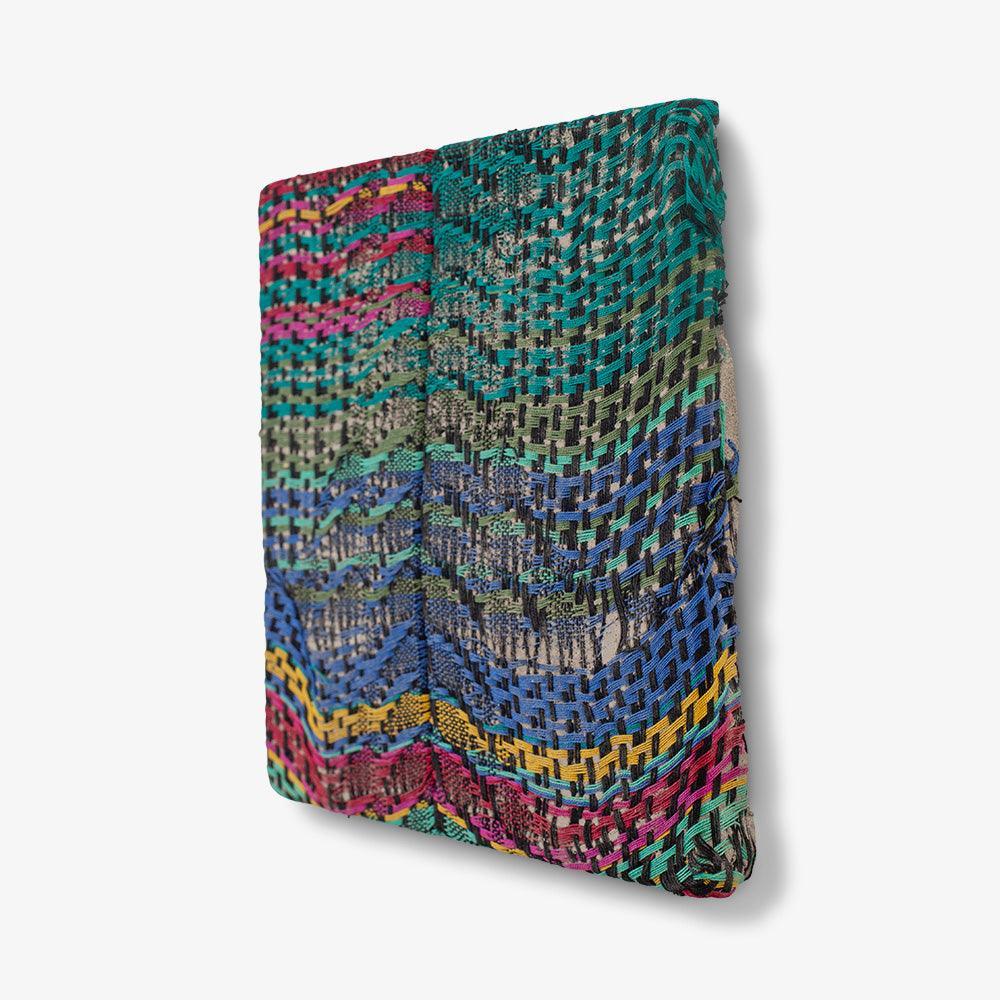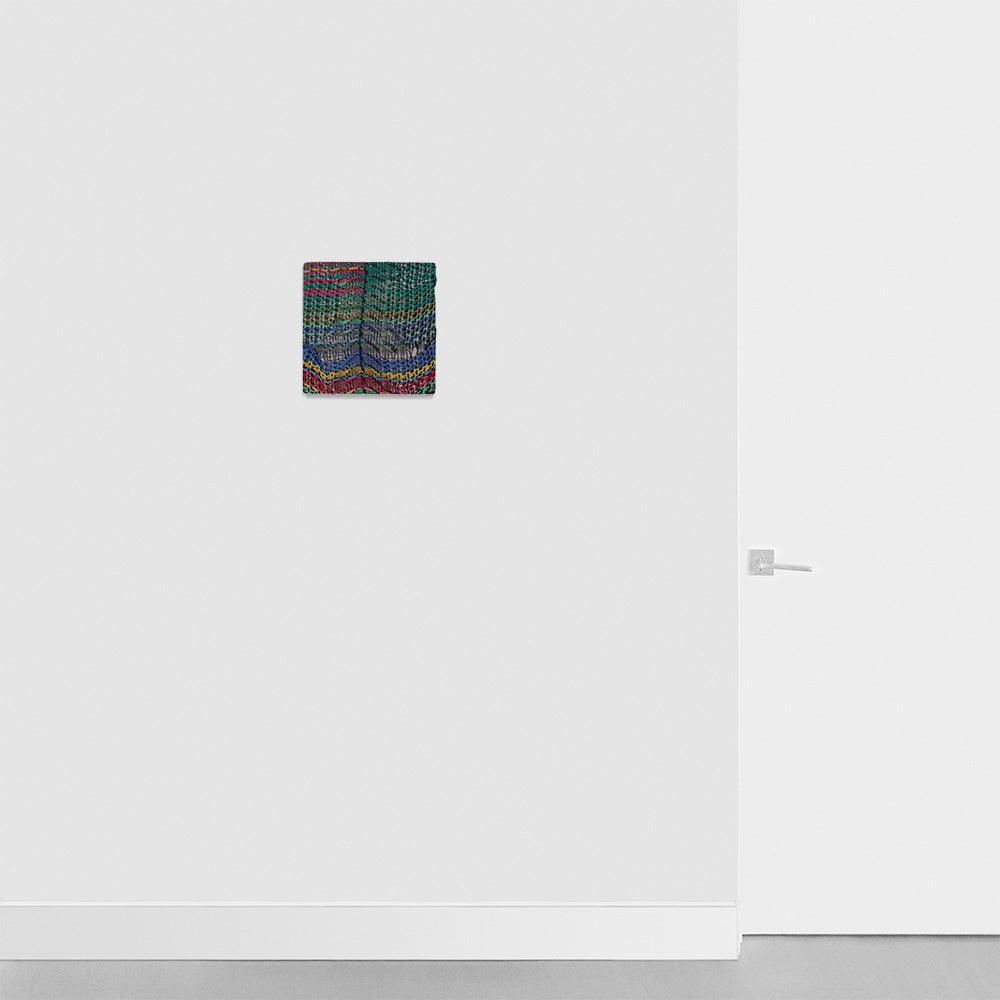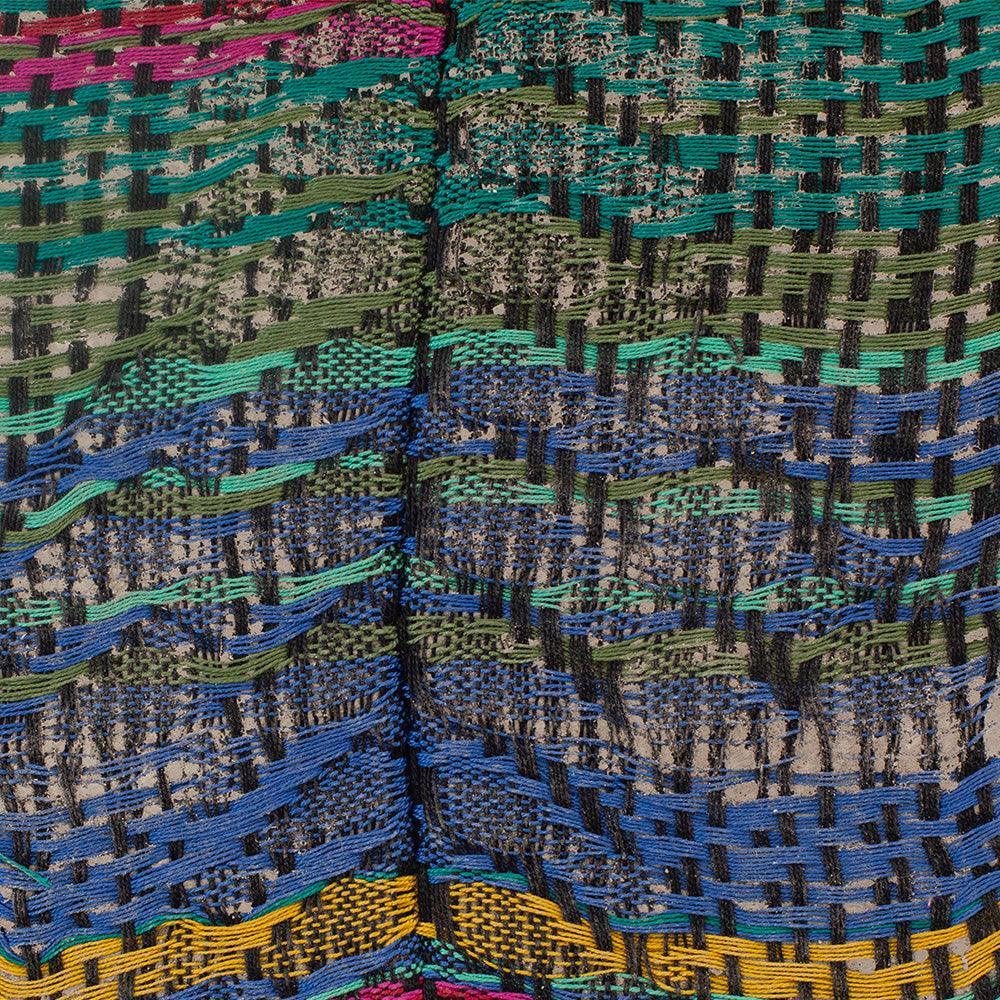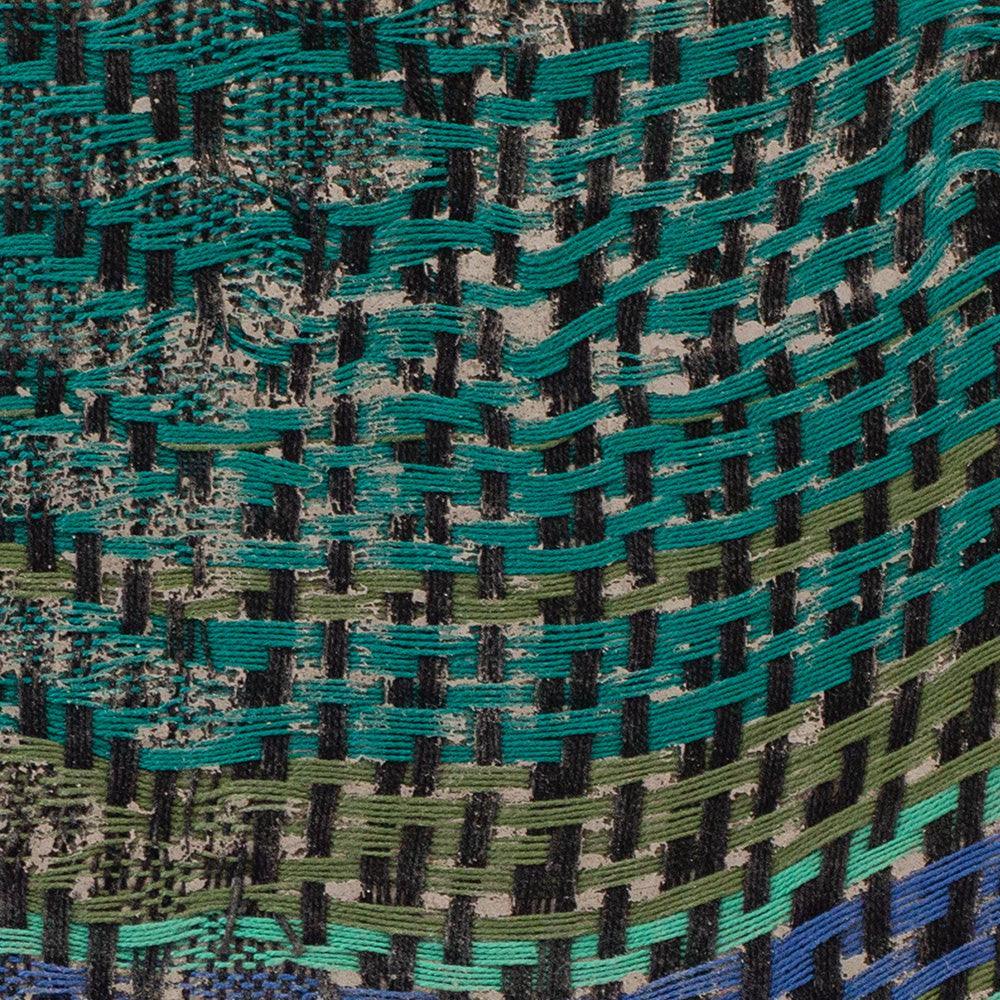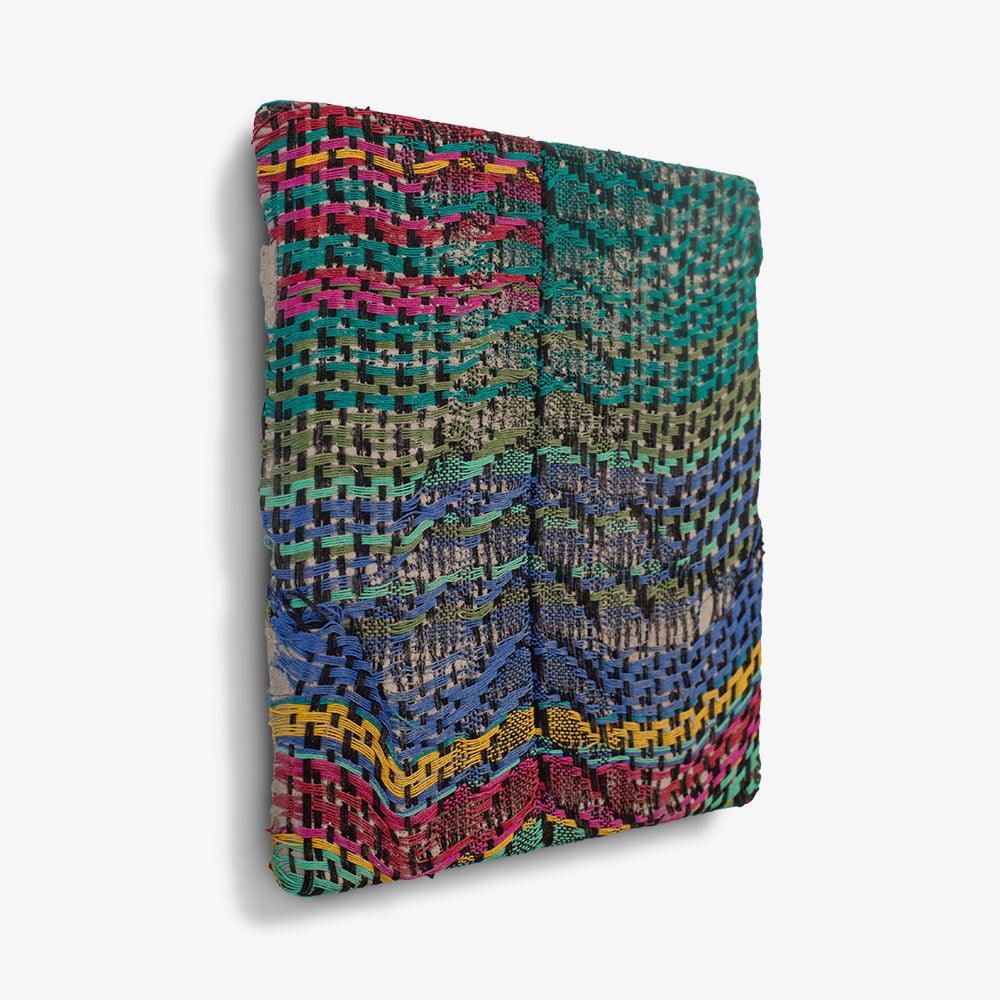 DESCRIPTION
Hand woven cotton cast into concrete | 2022
Woven Seams is a study in double weave — a complex weave structure built with digital jacquard technology. The resulting fabric folds, creates pockets, and contorts. Perfect for Crystal Gregory's stunning multimedia works in cotton and concrete. The fabrics she crafted for this series allowed her to consider a textile as more than just a two-dimensional plane and question what kinds of spaces we could open up if we thought of fabric as a three-dimensional body — one that consists of a matrix of intersecting lines and surfaces. The series is at once trendy and timeless as the viewer's eye dances across each colorful stitch.
DIMENSIONS
11 x 11 inches
AUTHENTICATION
The work comes with a Certification of Authenticity signed and numbered by the Co-Founder of Tappan
This original artwork has sold
Follow Crystal Gregory to get updates on their practice and upcoming exhibitions
Be in the Know About Artwork Launches & Artist News
Most artwork will arrive after the New Year, please reach out to info@thetappancollective.com for questions.
"I am constantly responding to what was woven in the foot before, adding color and texture and pattern-finding a rhythm, losing a rhythm and responding."
-Crystal Gregory
About the Artist
Crystal Gregory
Crystal Gregory's sculptures combine the permanence of concrete with the fluidity of hand-woven textiles. Gregory has exhibited her work at numerous museums and galleries in the United States, including The Hunterdon Art Museum, The Rockwell Museum of Art, UK Art Museum (Kentucky). Gregory's work has been reviewed by in Hyperallergic, Surface Design Journal, Art Critical, and Peripheral Vision.
In the Studio