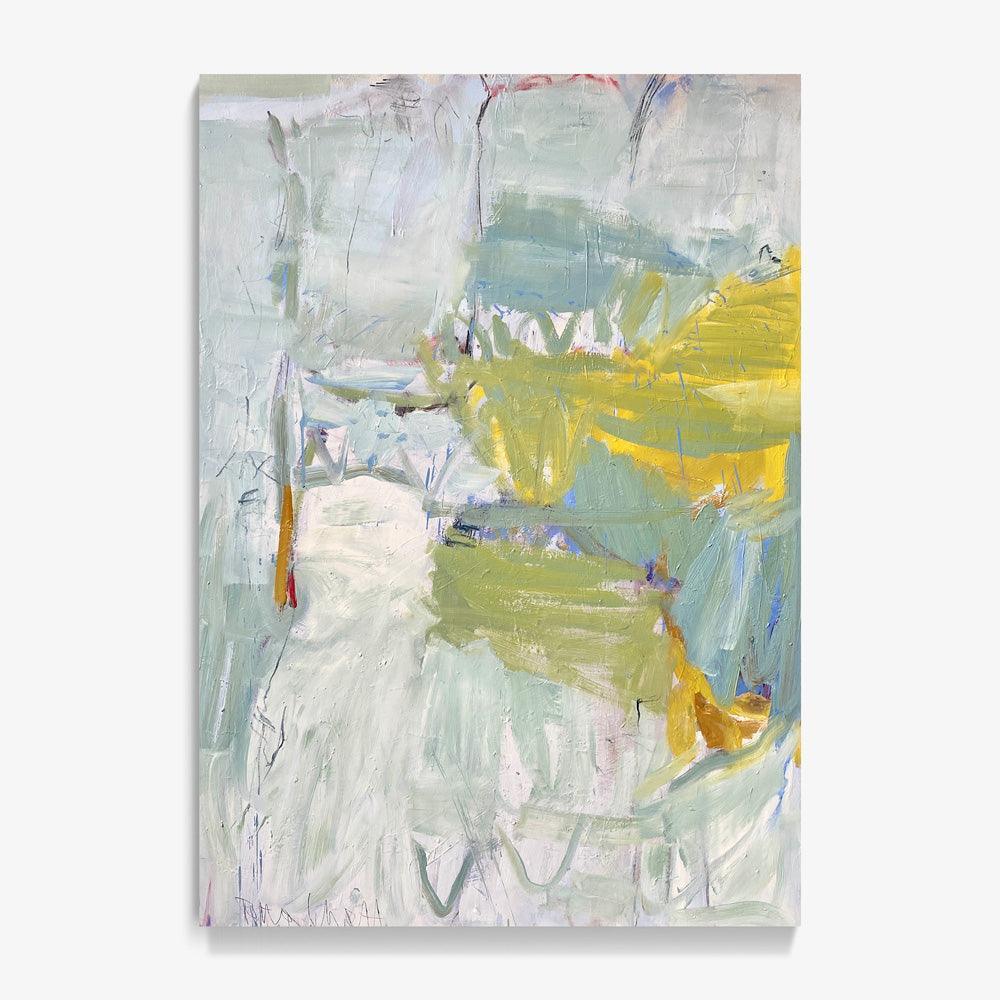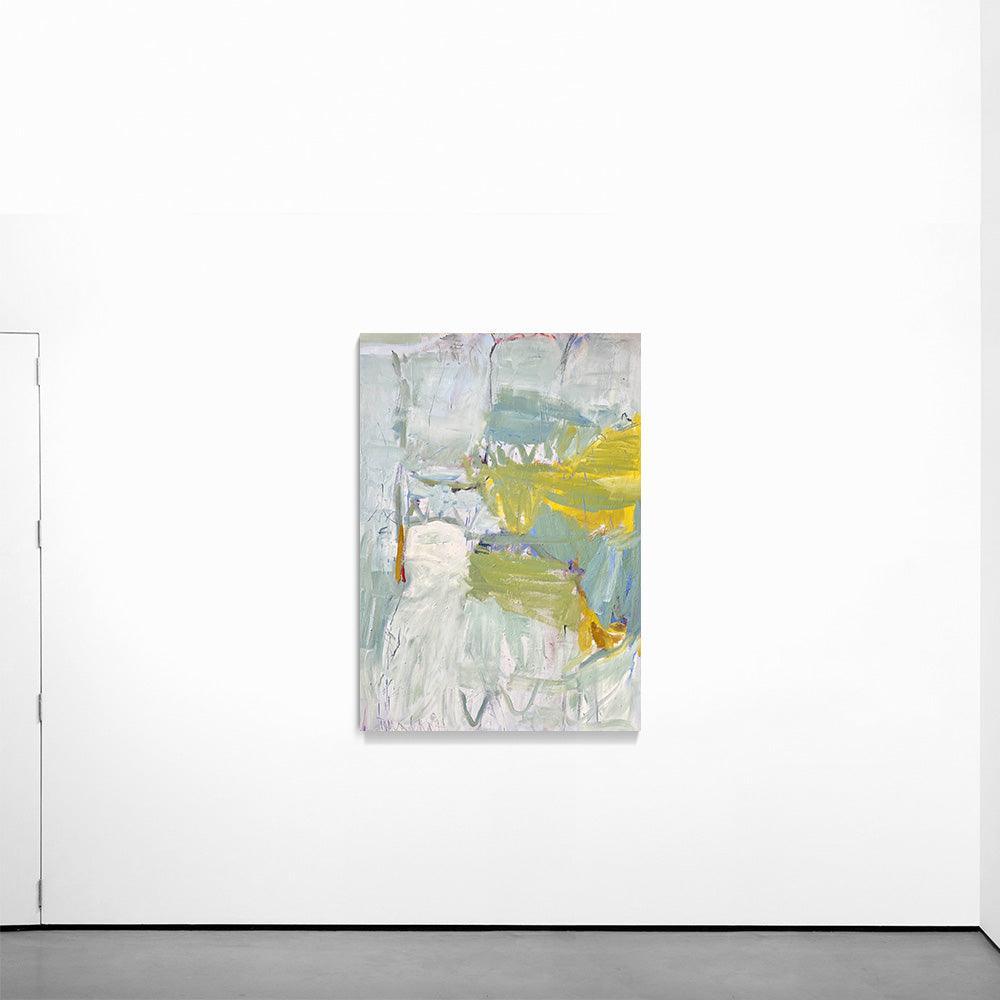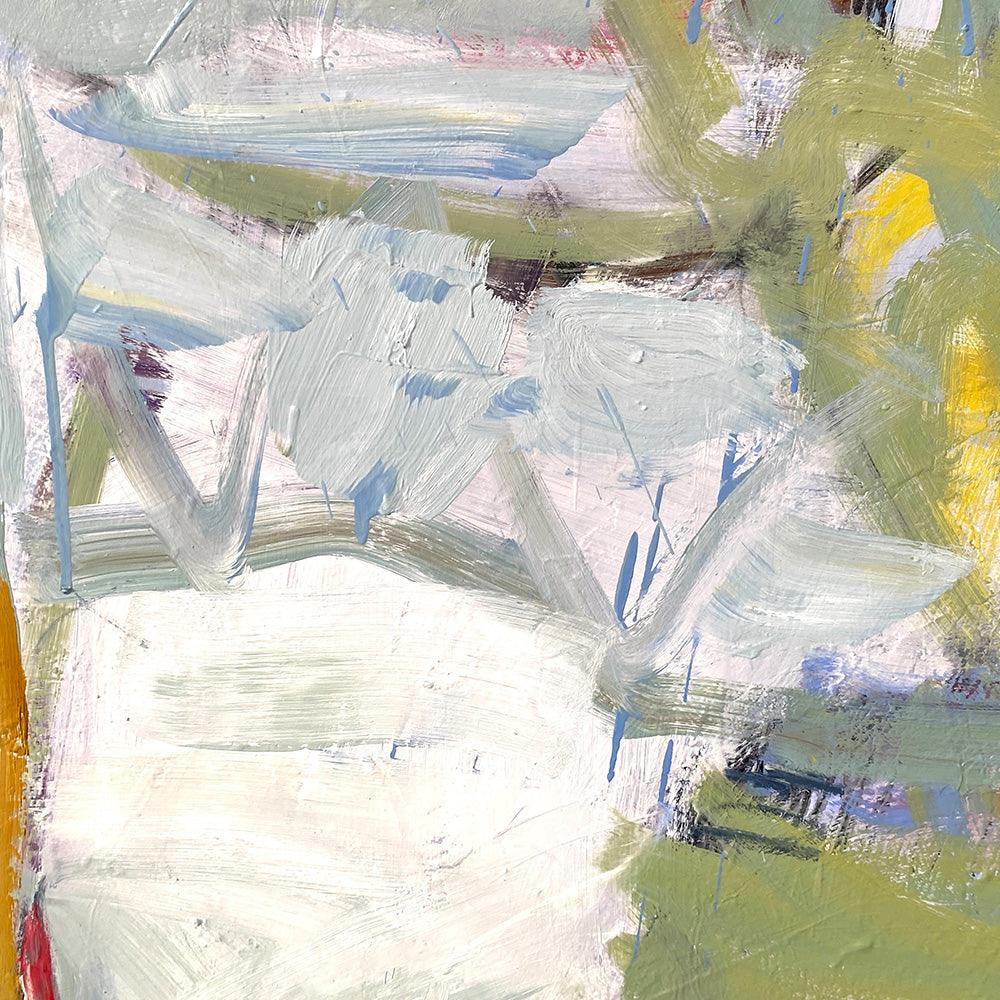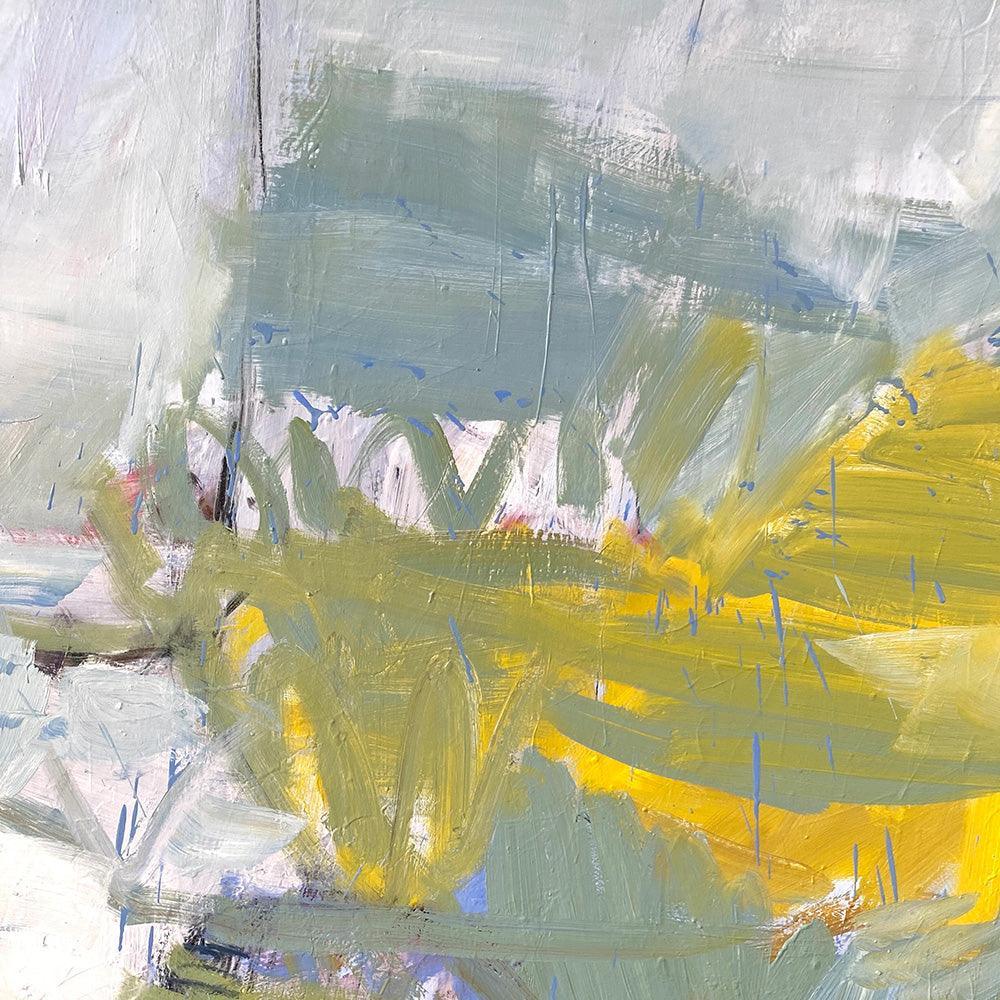 DESCRIPTION
Oil on canvas | 2023
This abstract artwork painted in oil is reminiscent of winter in its white hues. The white color is applied in many layers while the yellow areas are gently placed and shine from within. Green-yellow areas remind us of vegetation that shimmers through in the snow. In her title, the artist has made it clear that this is not about a representation of reality. Like a poem this painting puts together impressions from many winters in a masterfully reduced way.
DIMENSIONS
55 x 39.5 inches
AUTHENTICATION
Signed by artist.
The work comes with a Certification of Authenticity signed and numbered by the Co-Founder of Tappan
"As an abstract painter, I am not so much interested in a real-world image as I want to bring reflections and feelings into my work."
-Petra Schott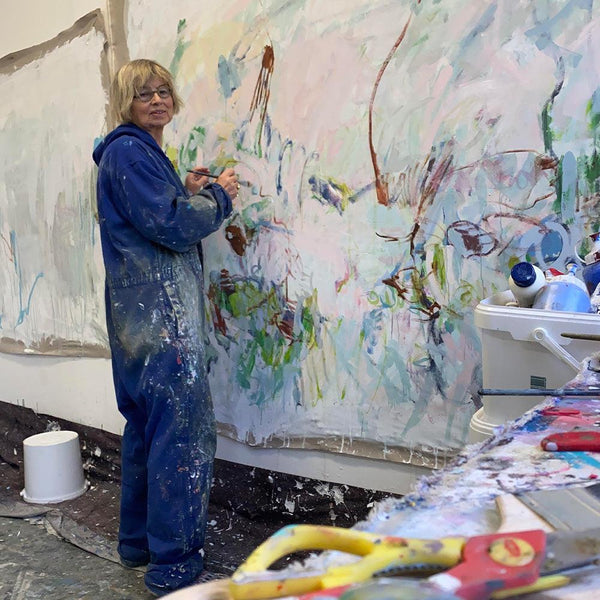 About the Artist
Petra Schott
Petra Schott is an abstract painter whose art revolves around states of mind, longings, and memories. The artist—who had a long career as a lawyer and judge before dedicating herself to art—delicately creates colorful representations of nostalgia, freedom, and human relationships. Schott has exhibited extensively in solo and group exhibitions in Germany, Spain, Italy, Finland, and the Czech Republic.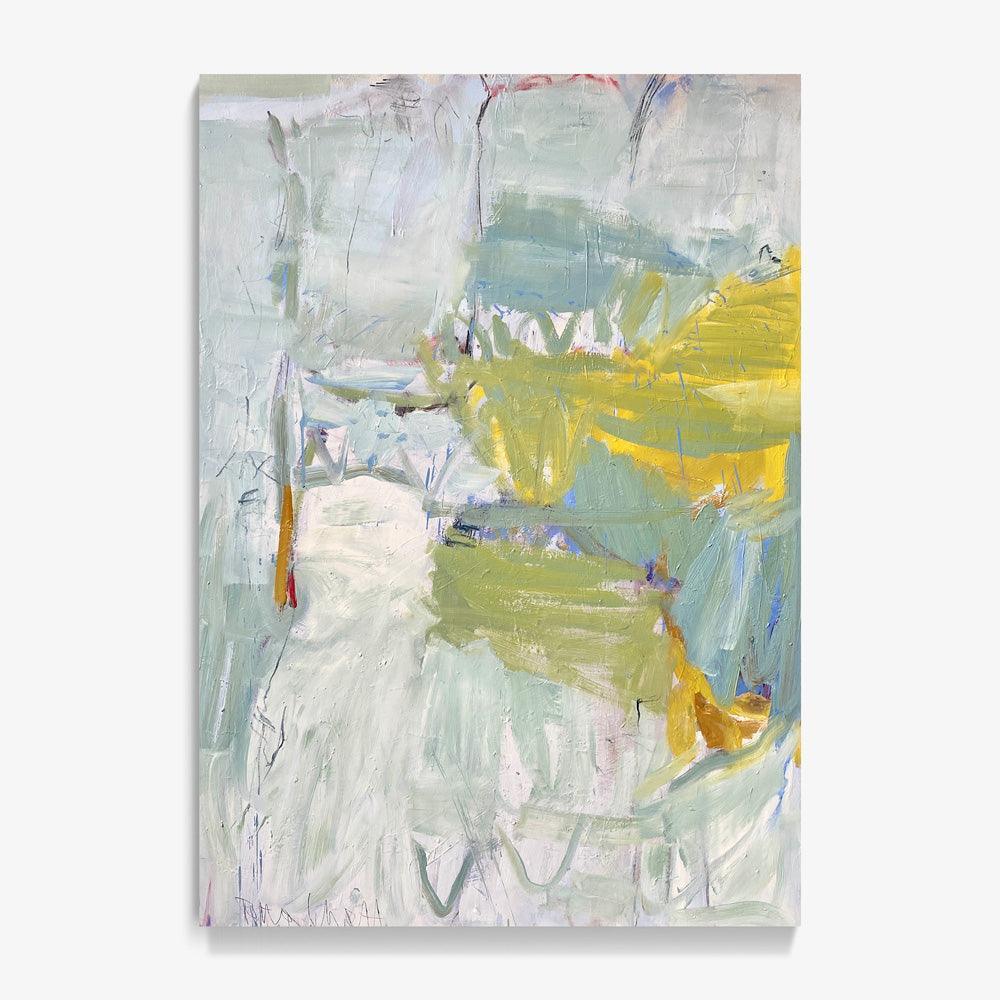 Choose options