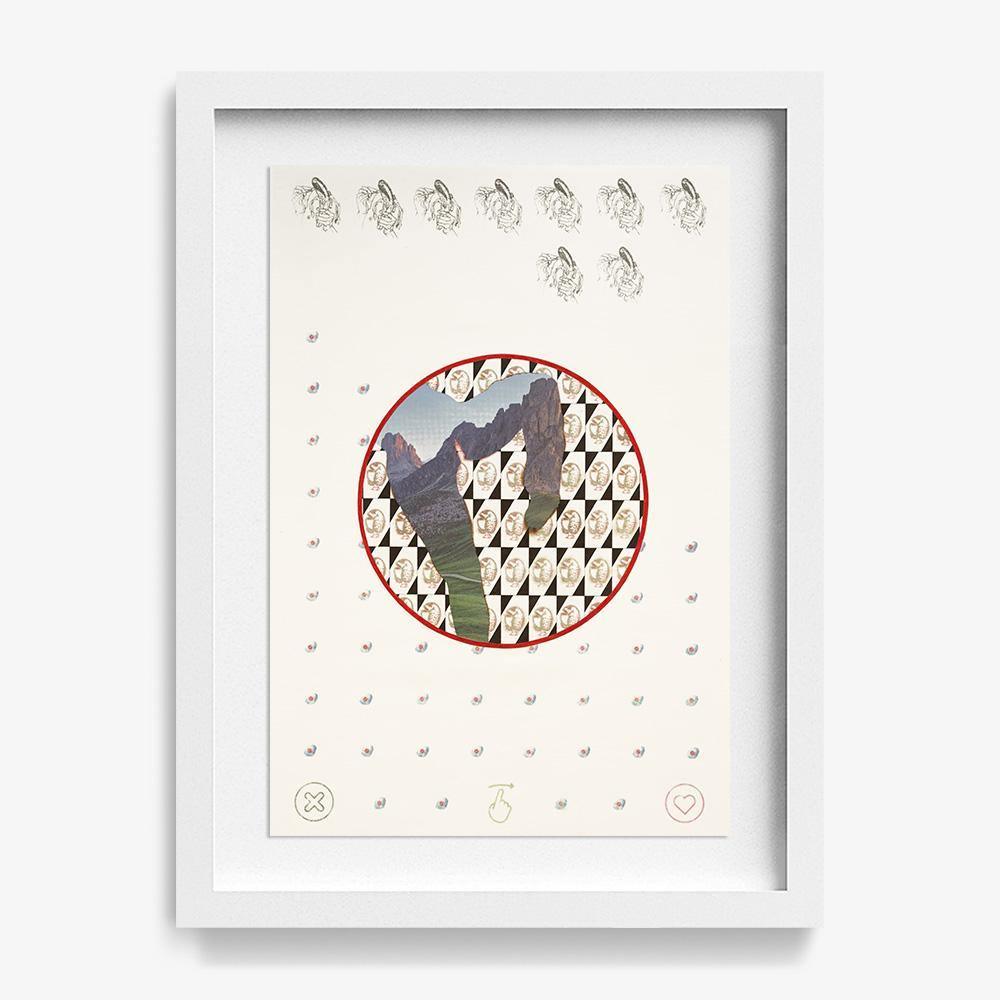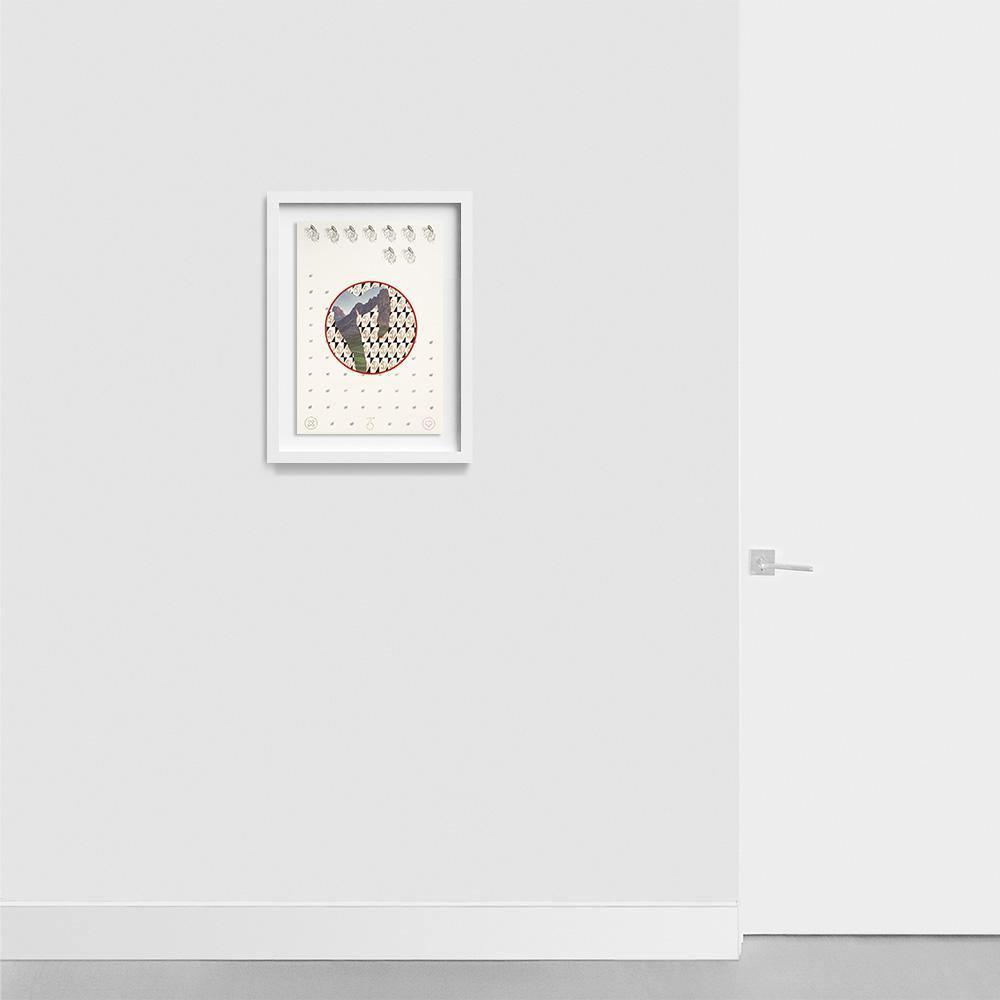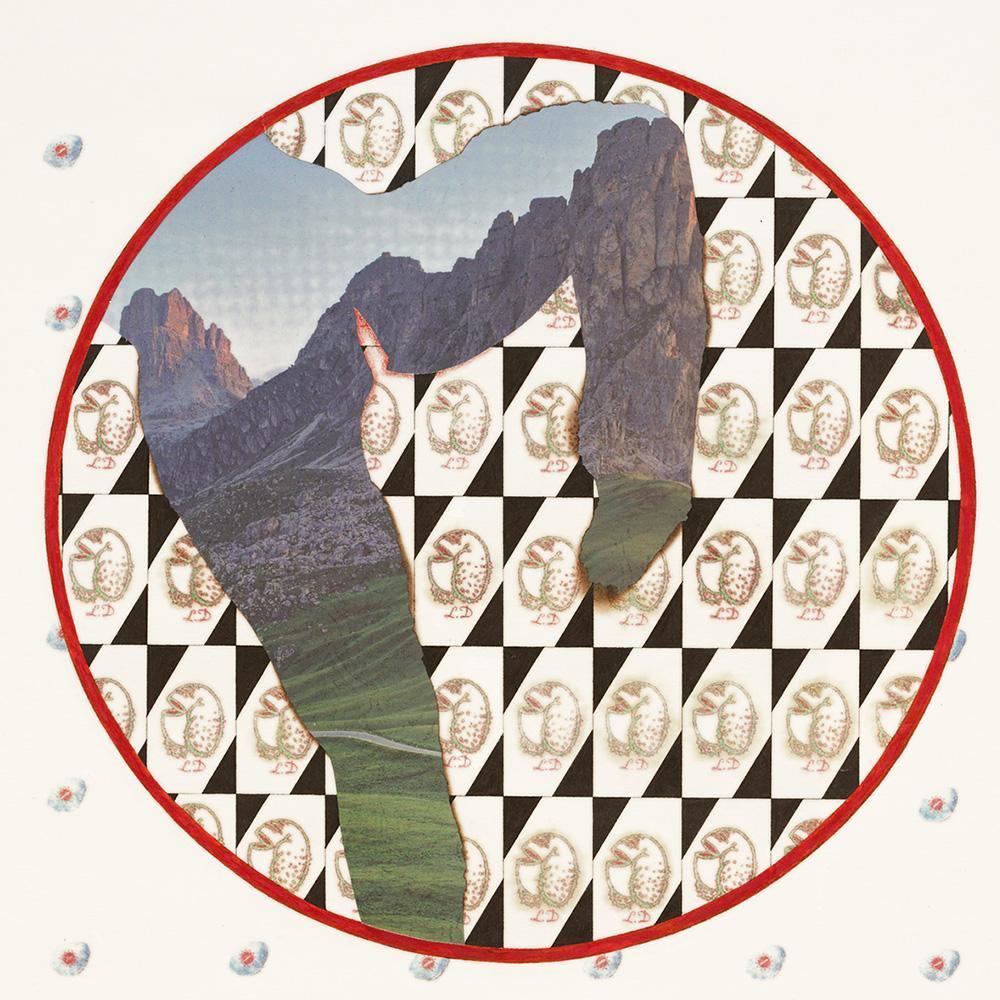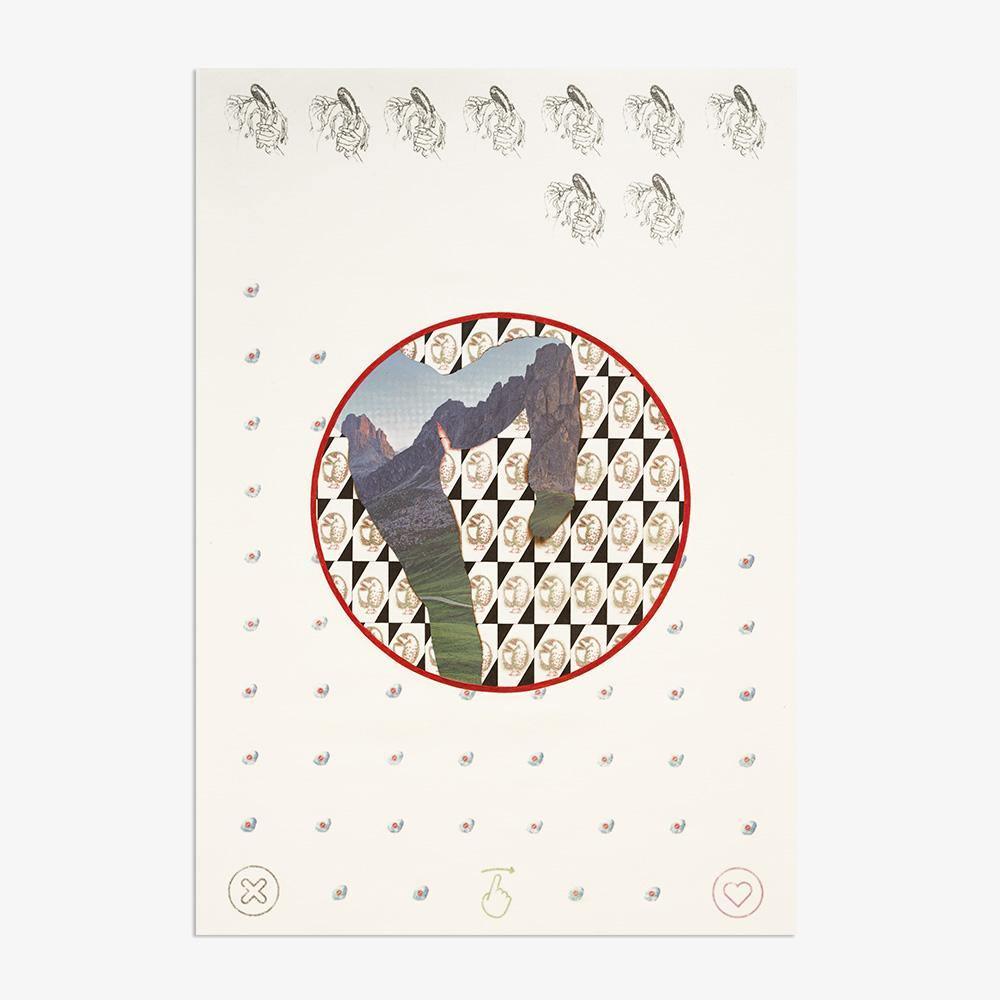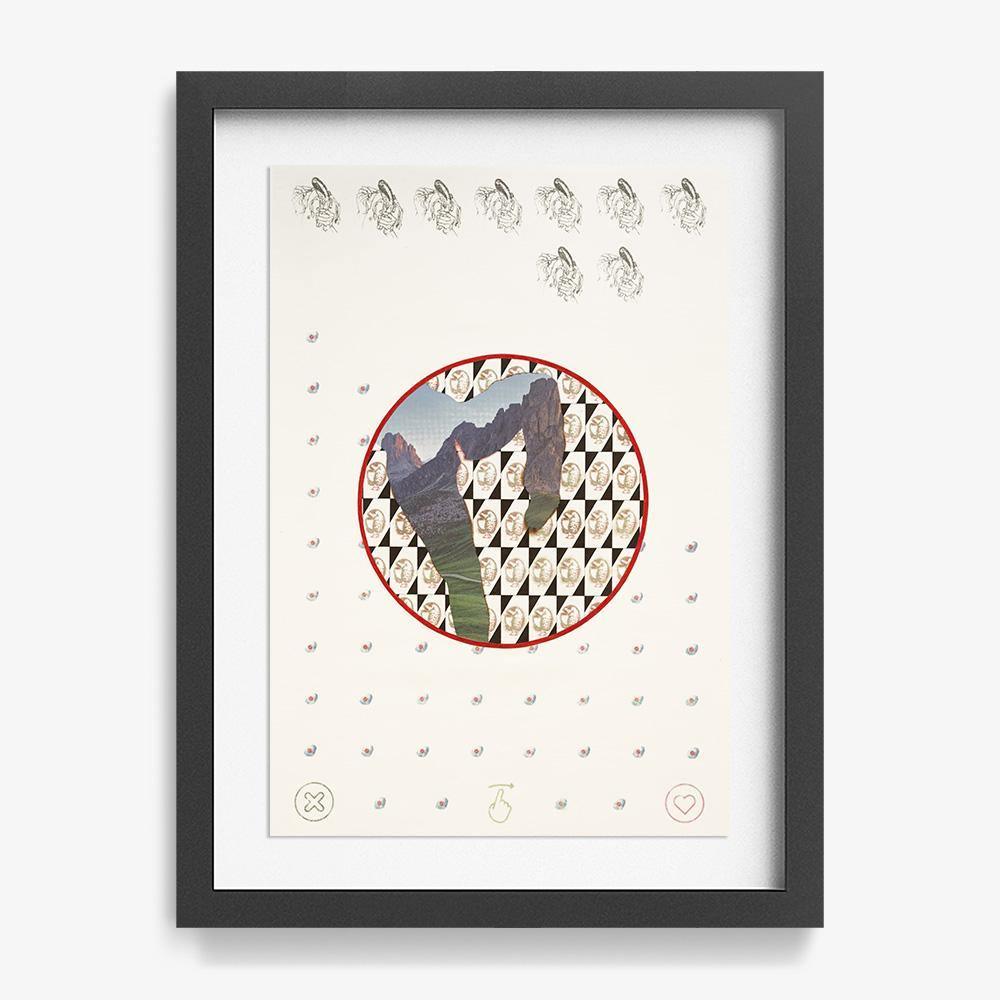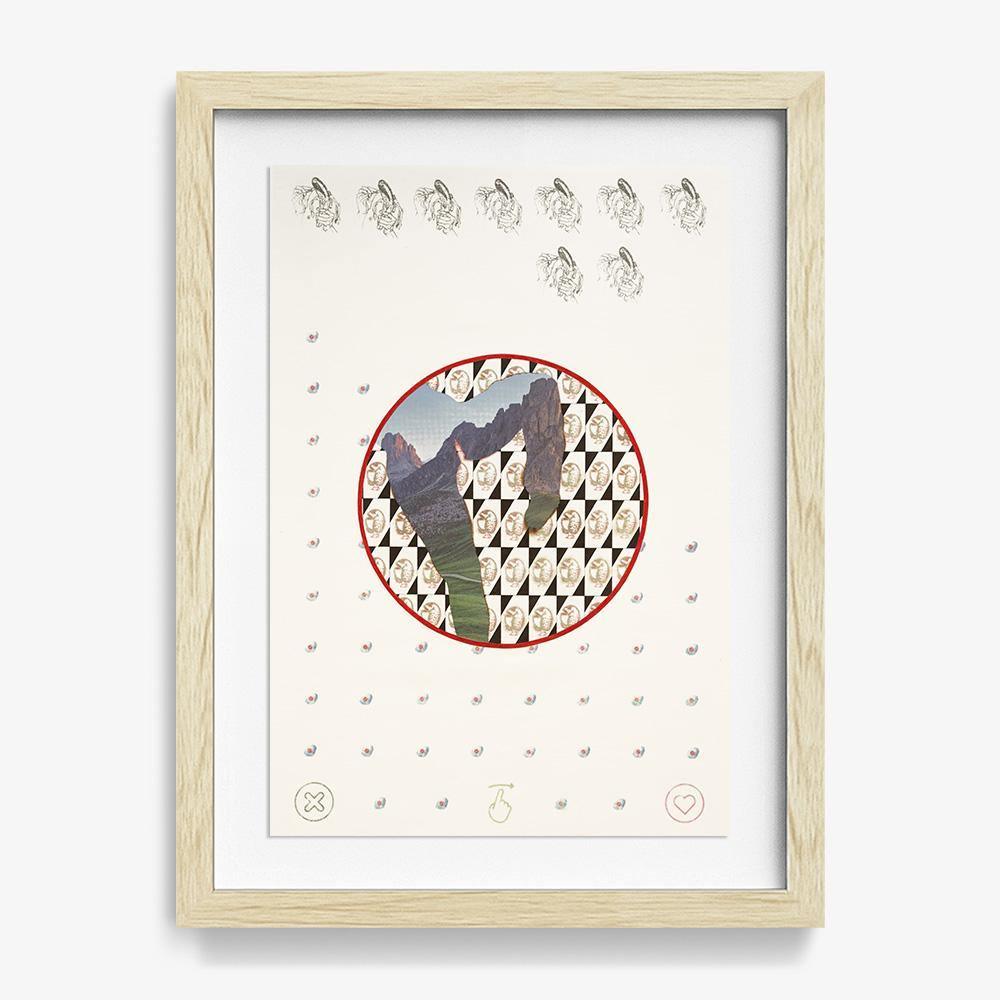 Virtual Love: Training day
DESCRIPTION
Xerox transfer, gel pen, burn marks, and collage on paper | 2020
For Tsogo, these drawings are the physical manifestations of emotional release. The "Wrong Women, Myths from Sky" series chronicles the metaphysical pilgrimage of the marginal heroine as they travel through the kaleidoscopic labyrinth of time, space, and nature. On this journey they must learn to navigate and overcome perpetual opposition and adversity, worldly obstacles exemplified through various conceptualized physical bodily trials, in order to find themselves. The artworks act as part biographical expose, addressing the universal struggles of the binary identity in transition — seeking to help transform the viewer through the power of empathy, inspiration, and empowerment. In the ongoing series "Wrong Women, Myths from Sky," Eriko Tsogo addresses the universal struggles of marginal identity. The works chart one woman's metaphysical pilgrimage through kaleidoscopic labyrinths of time, space, and nature. While navigating opposition and adversity in the form of bodily trials, the heroine is challenged to both overcome and find herself. Tsogo considers the series a form of biological exposé, and hopes to inspire viewers' empathy and empowerment.
DIMENSIONS
18 x 12.5 inches
FRAMED DIMENSIONS
Floated: 22..6 x 16.5 x 1.5 inches
AUTHENTICATION
Signed by the artist.
The work comes with a Certification of Authenticity signed and numbered by the Co-Founder of Tappan
Studio Visit
Q. Describe your work in three words.
A. Psychological, Grotesque, Binary.
Explore
We invite you to explore our curated collection of drawings by Tappan artists.
This original artwork has sold
Follow Eriko Tsogo to get updates on their practice and upcoming exhibitions
Be in the Know About Artwork Launches & Artist News
"My art is birthed out of a mix of pain, inspiration and personal experiences derived from the collective human condition. I find it most inspirational to be uncomfortable."
-Eriko Tsogo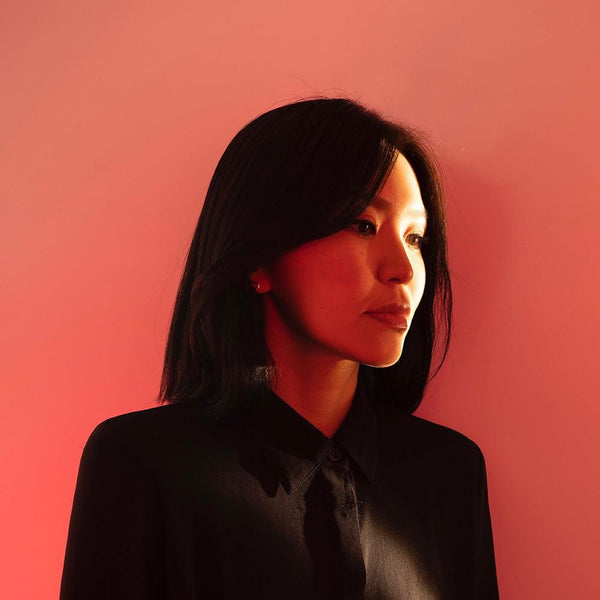 About the Artist
Eriko Tsogo
Currently featured on permanent exhibition at the Meow Wolf Denver Museum, Mongolian American cross-disciplinary artist and DACA recipient Eriko Tsogo was one of twenty-five international Mongolian artists selected to be part of "Contemporary Mongolian Art Biennial: Innovating Tradition" at the The World Bank in Washington, DC. Recent grants and accolades include The ACE Foundation Fellowship, Denver Office of Immigrant and Refugee Affairs Grant, and Alliance for Artist Communities Fellowship.
In the Studio