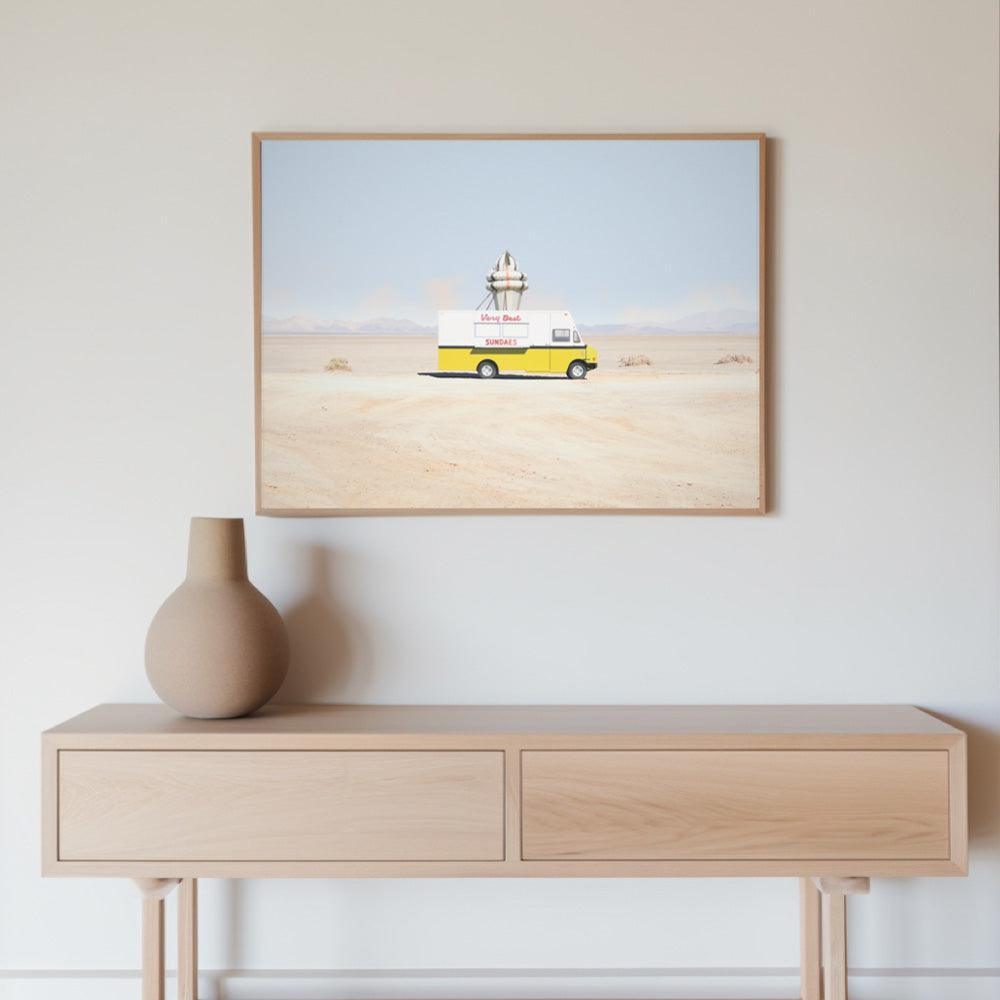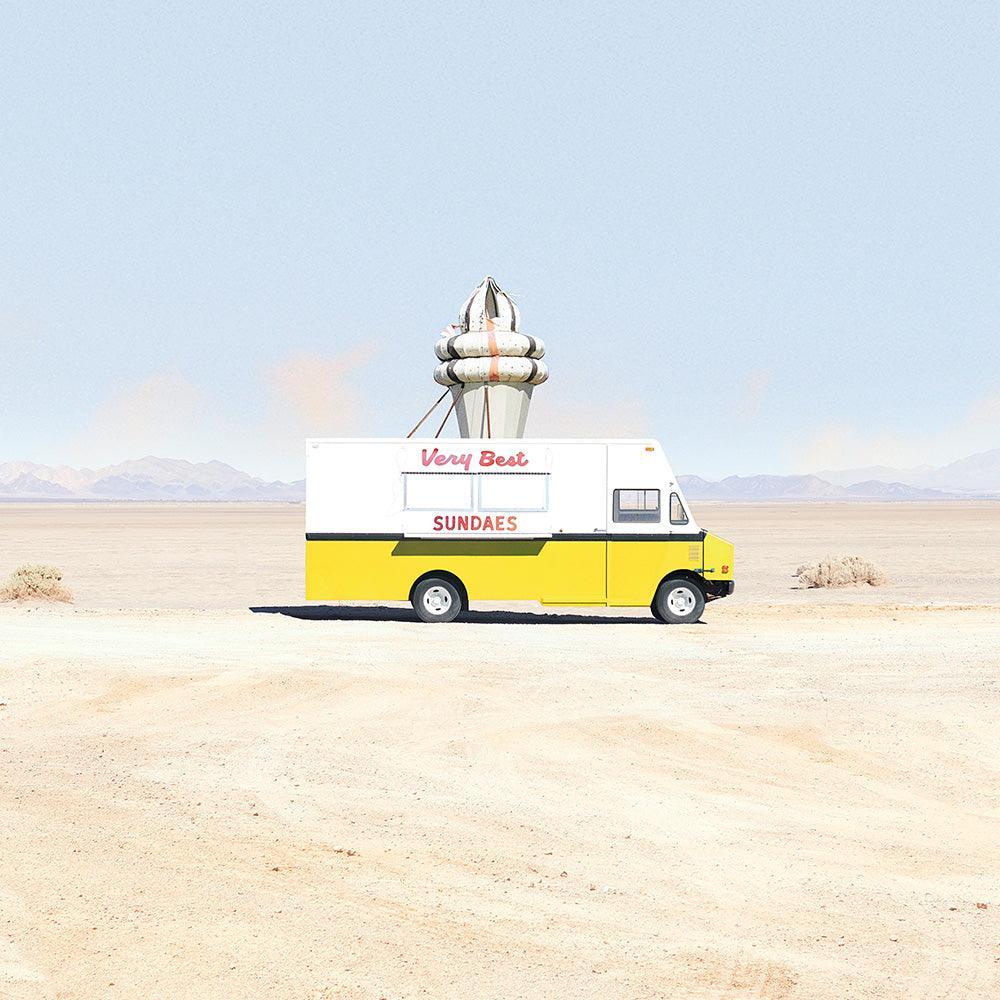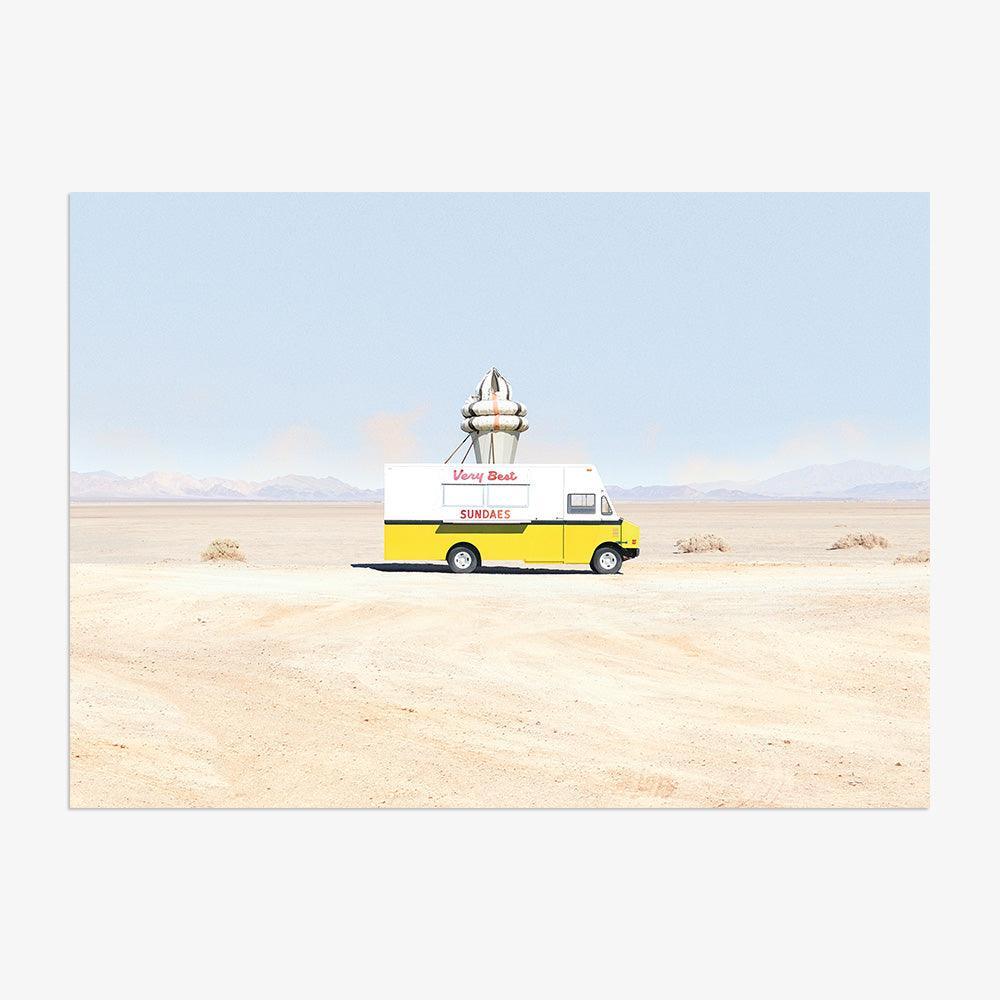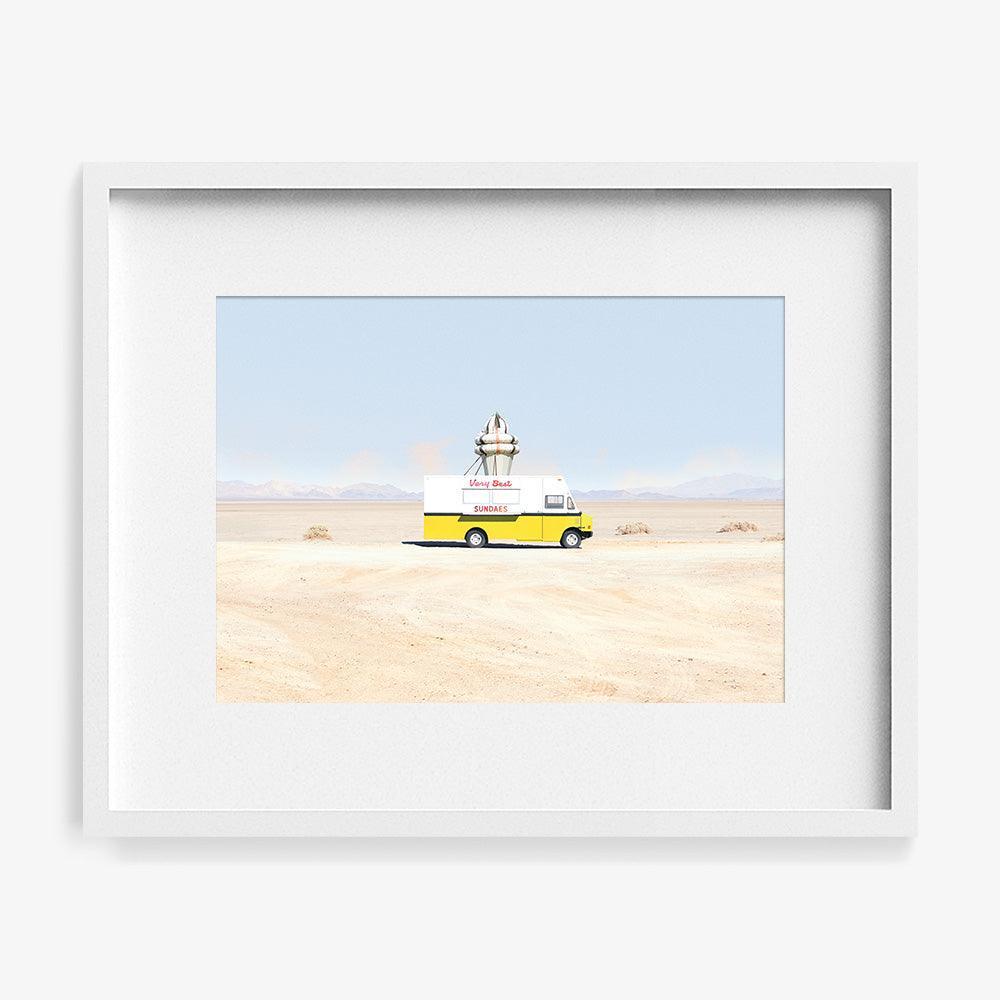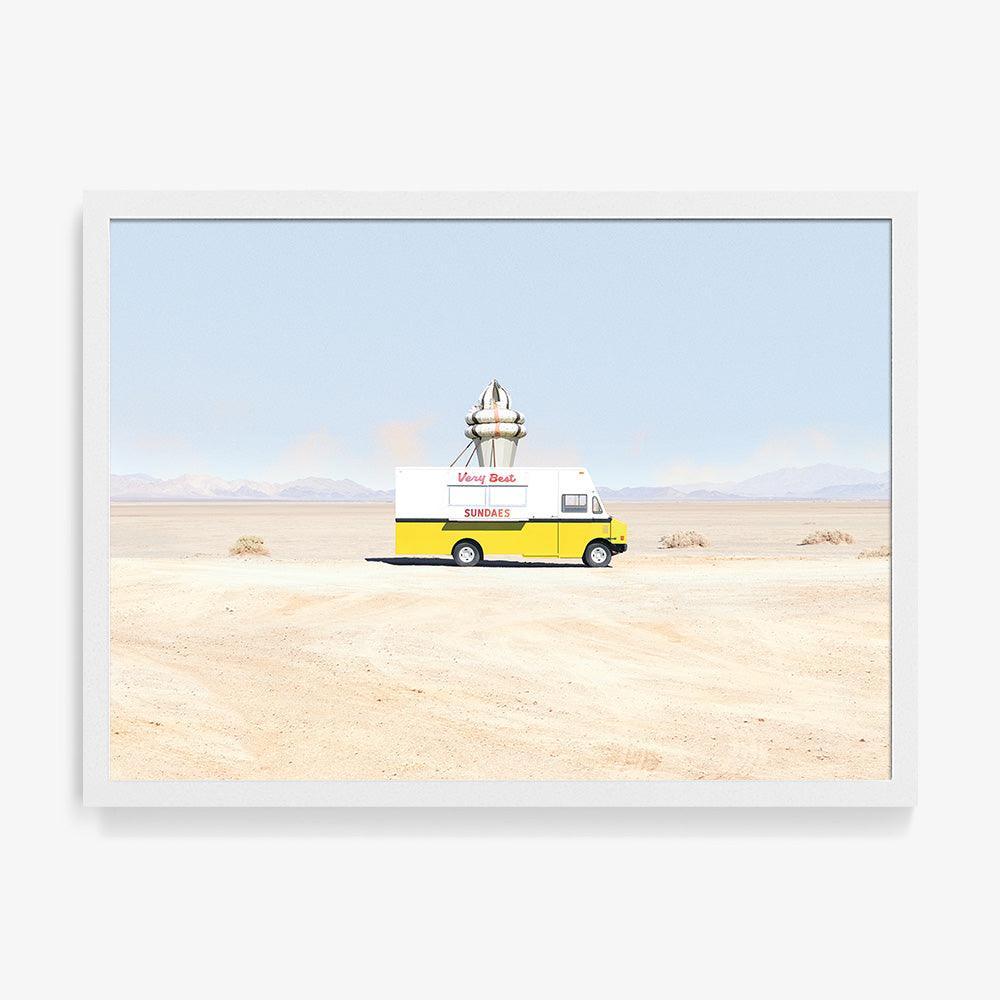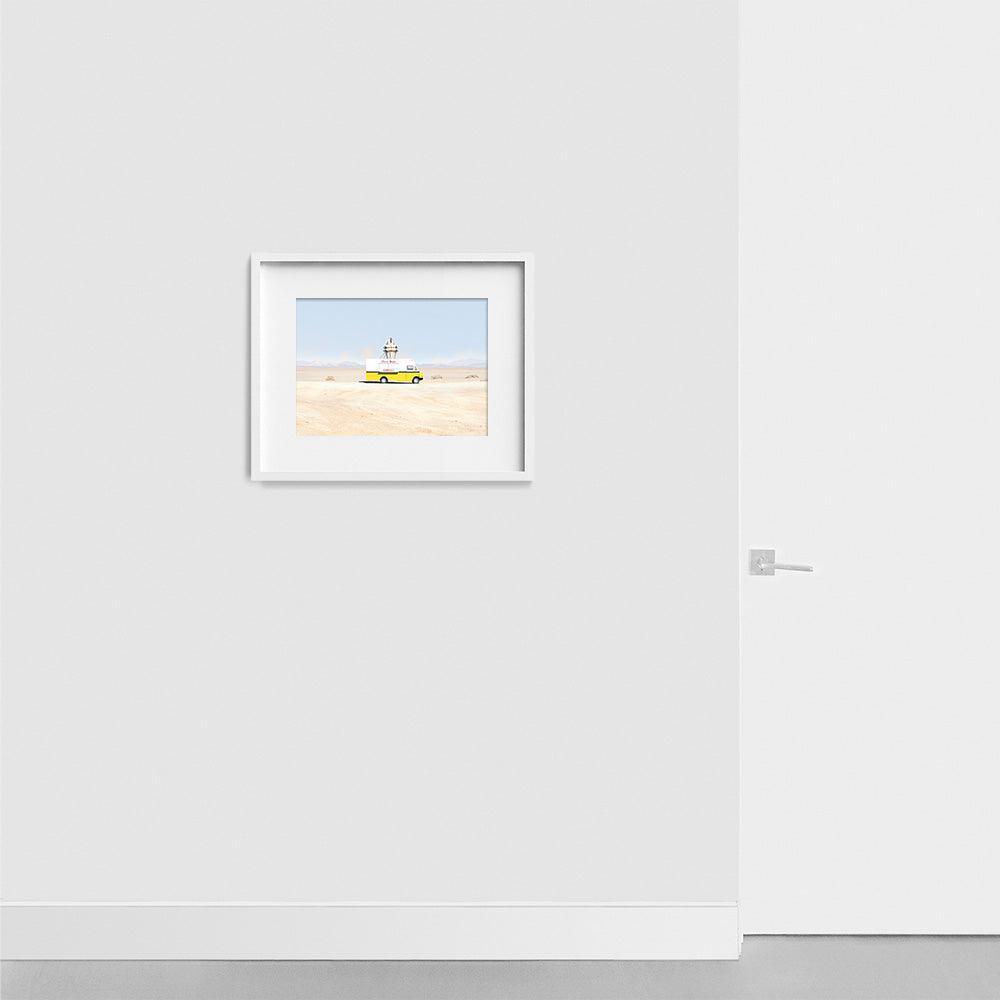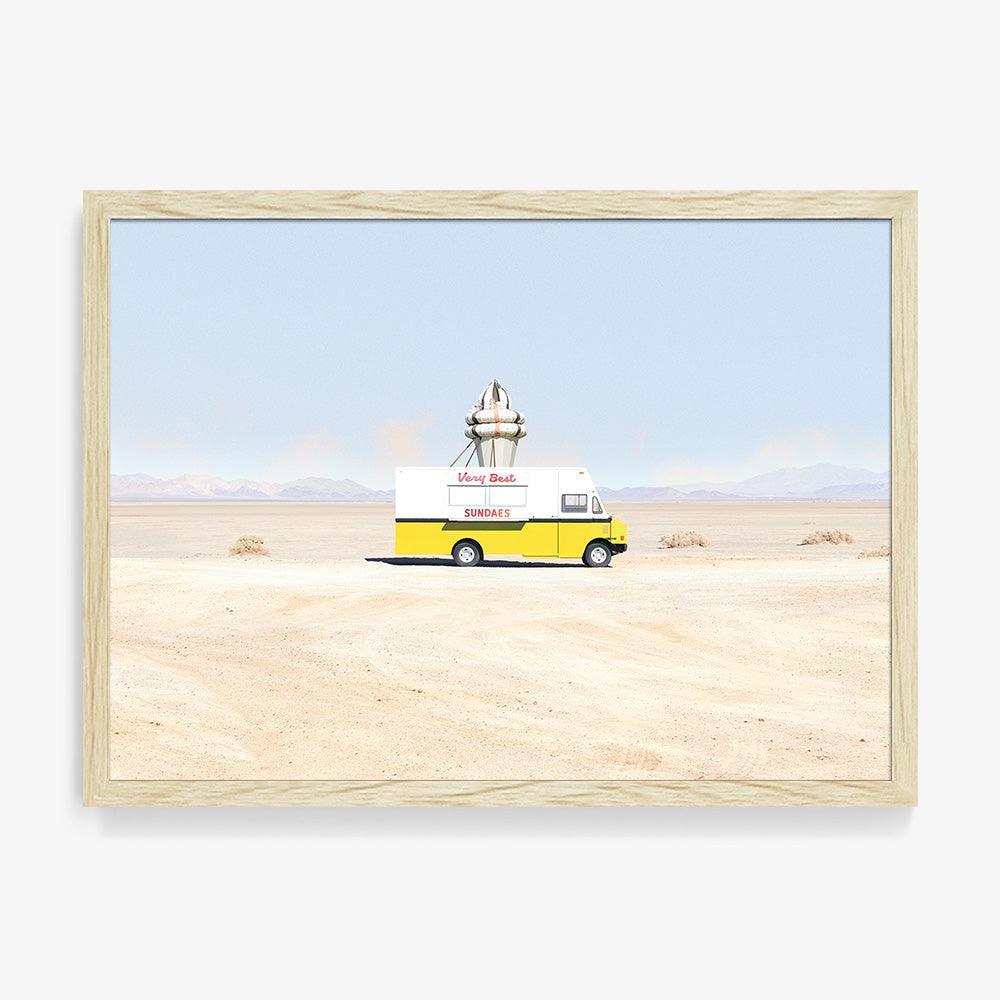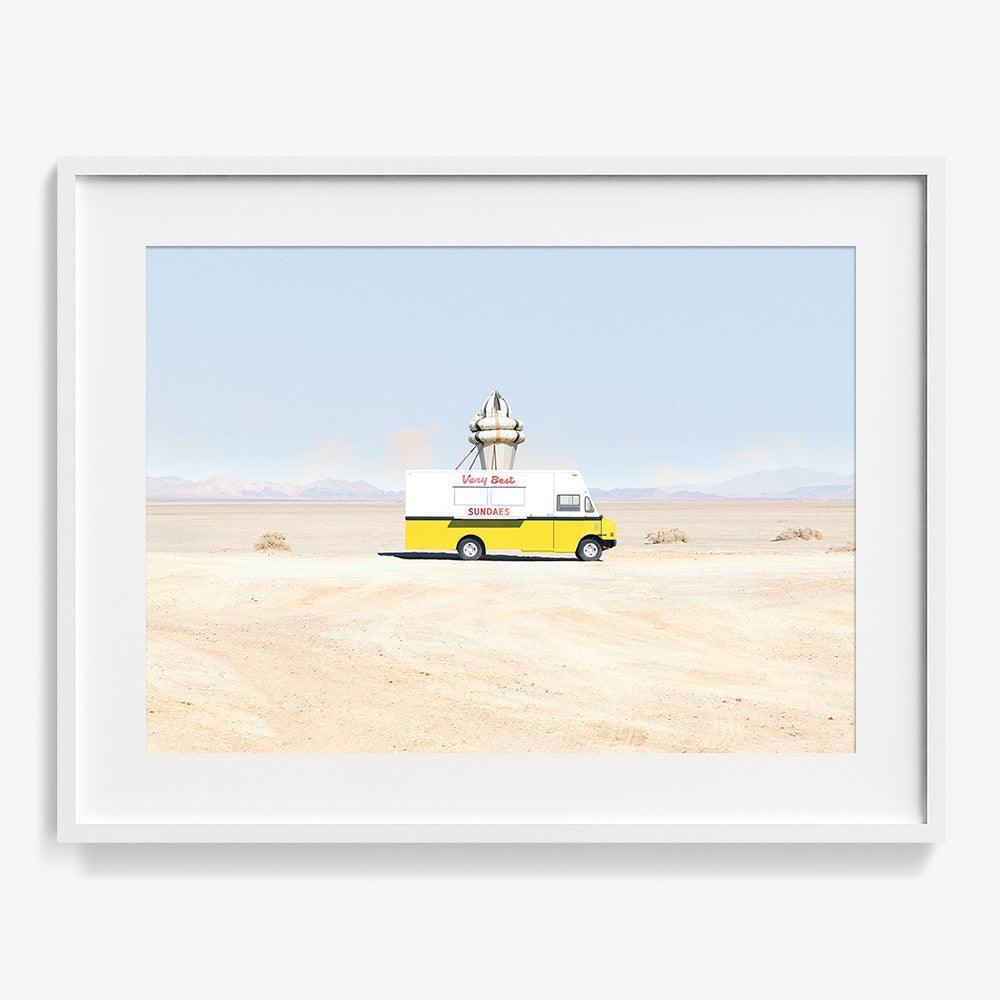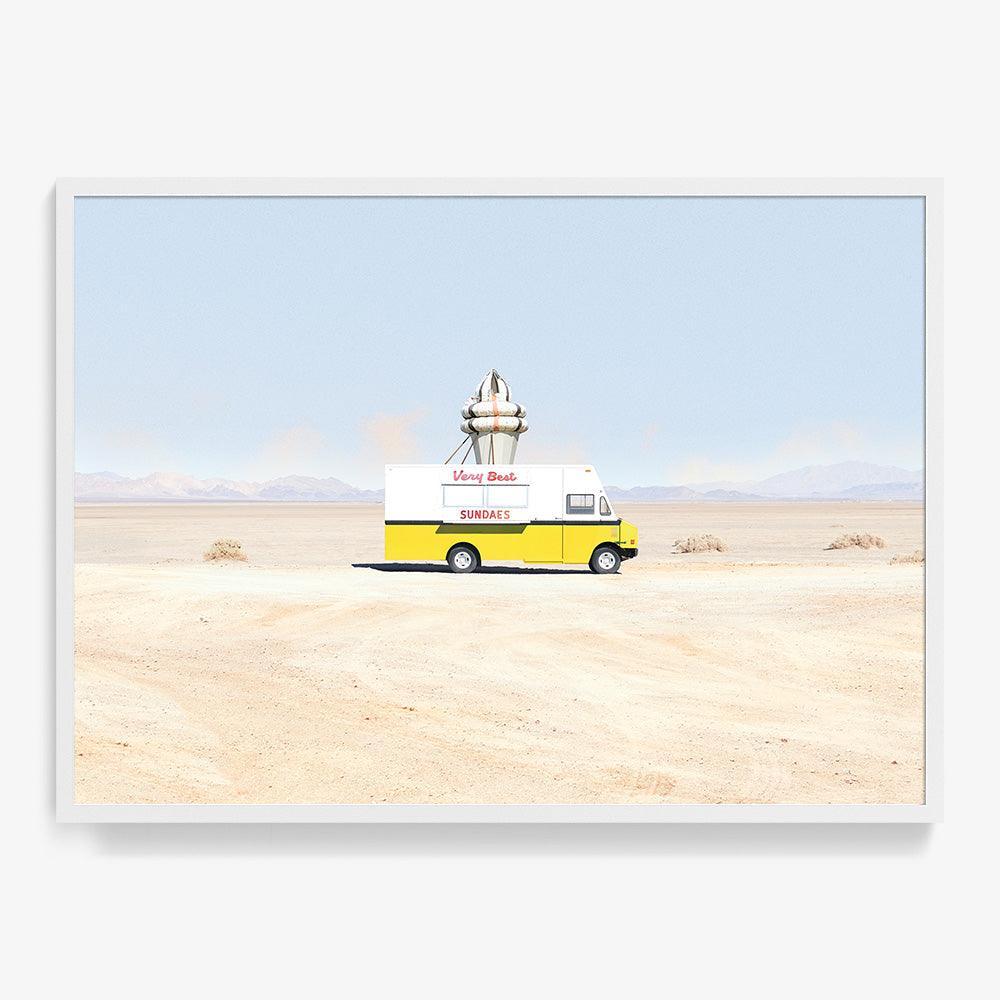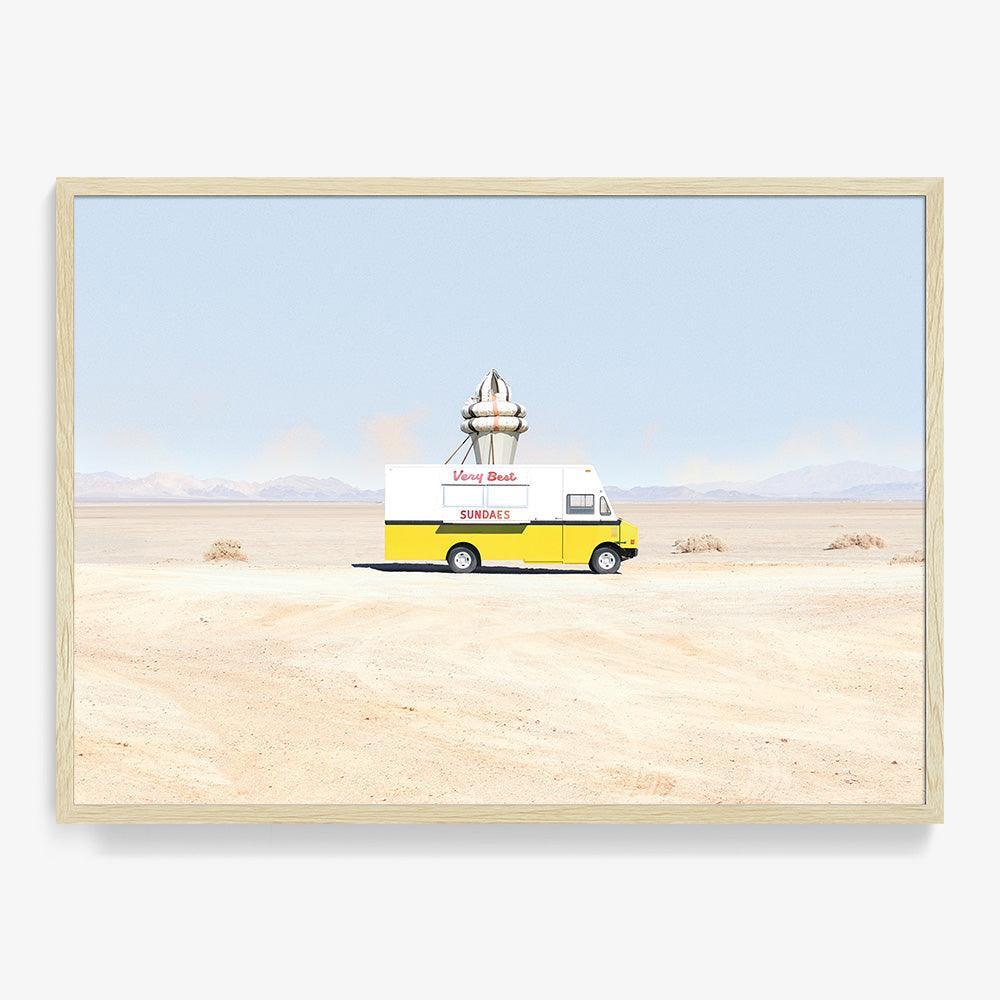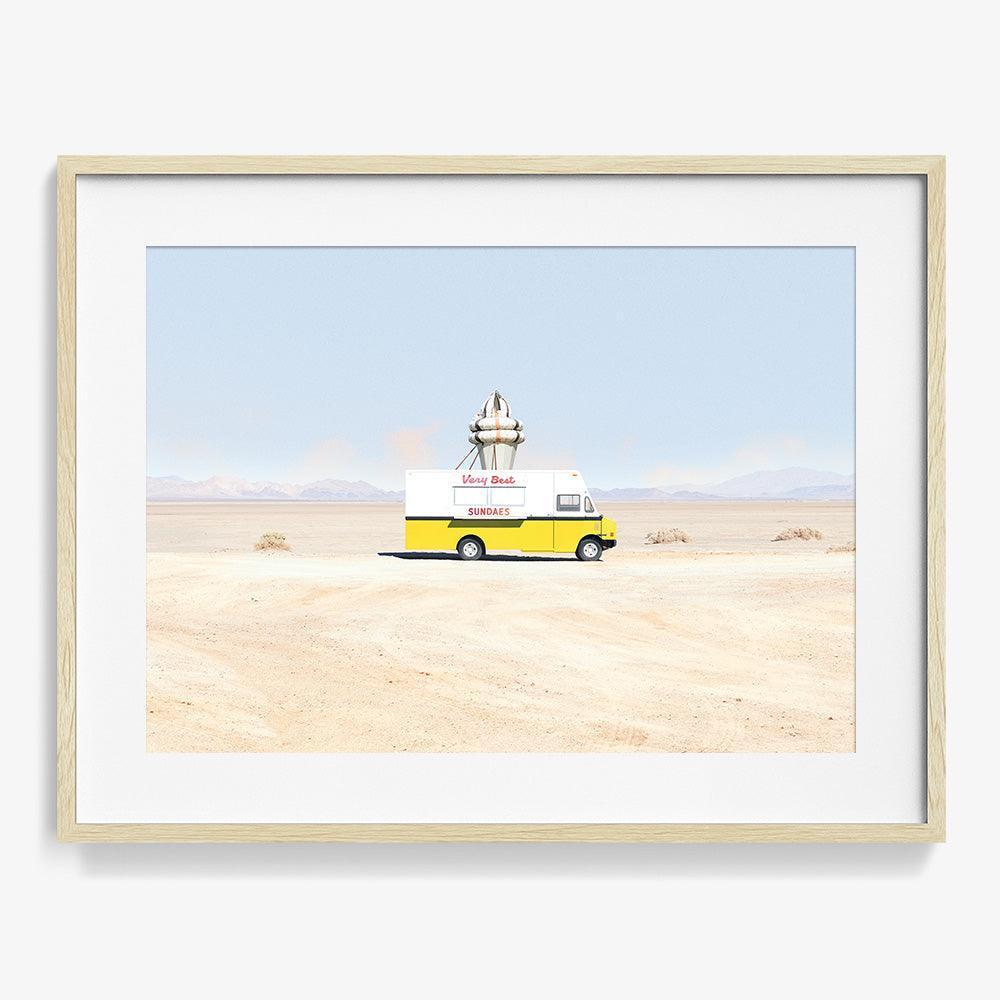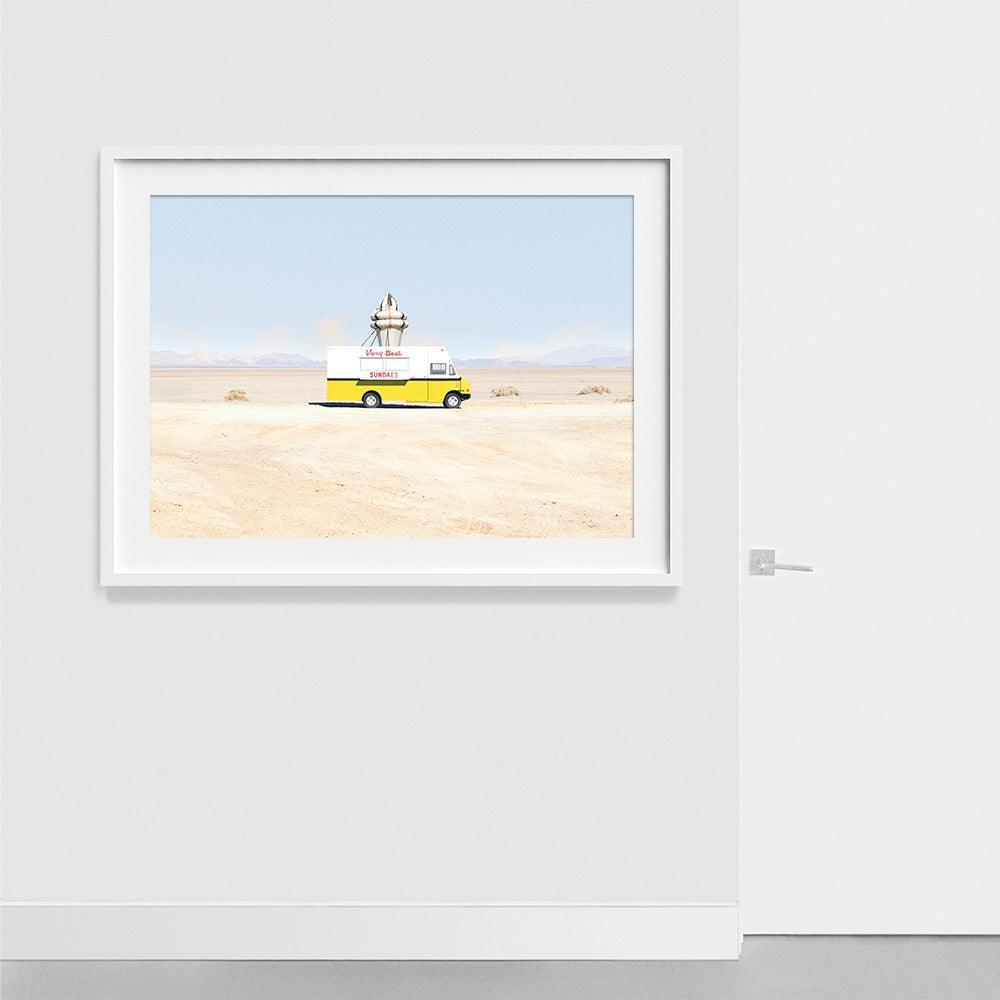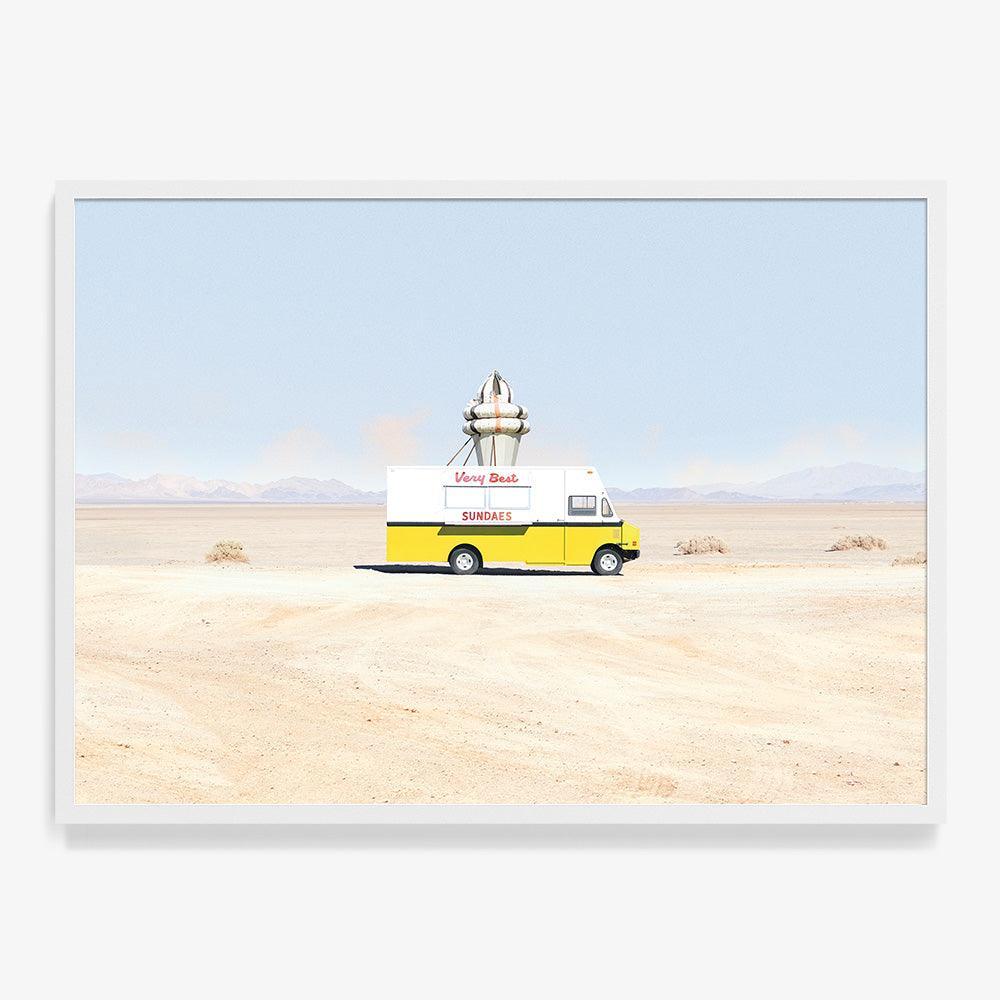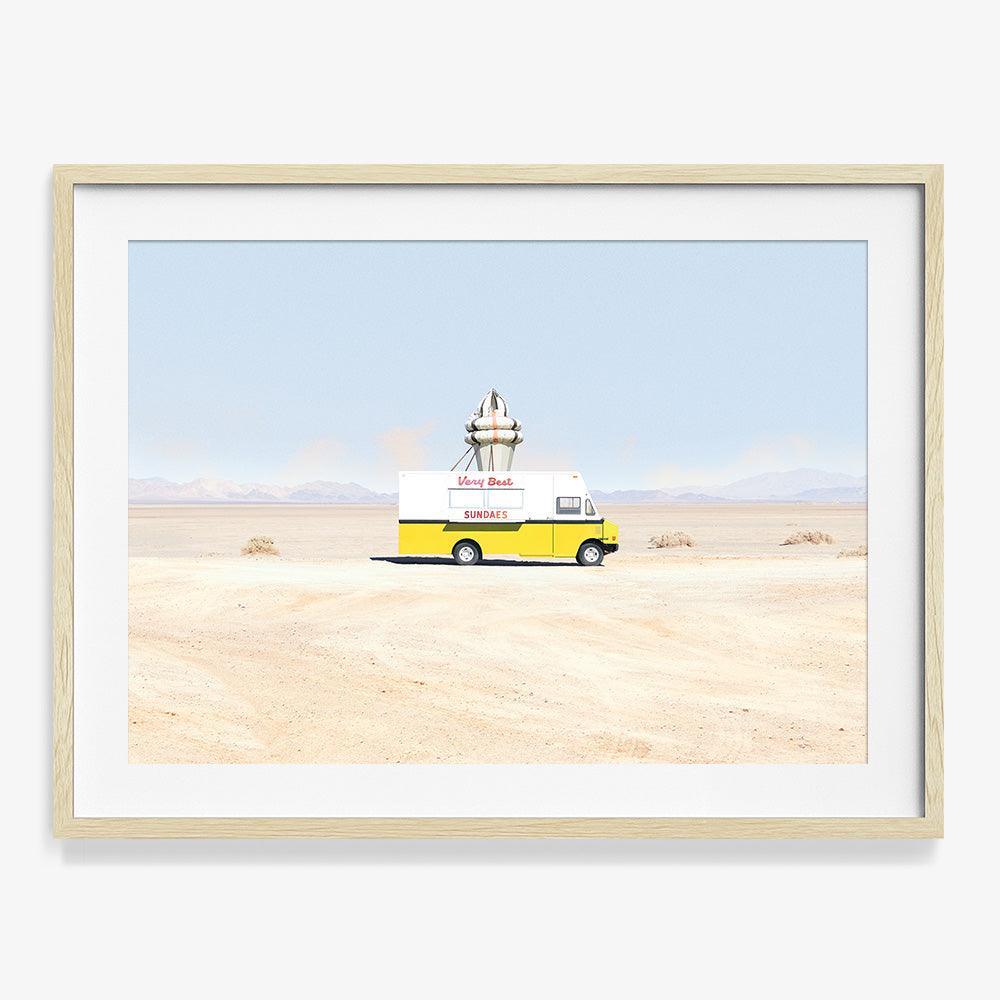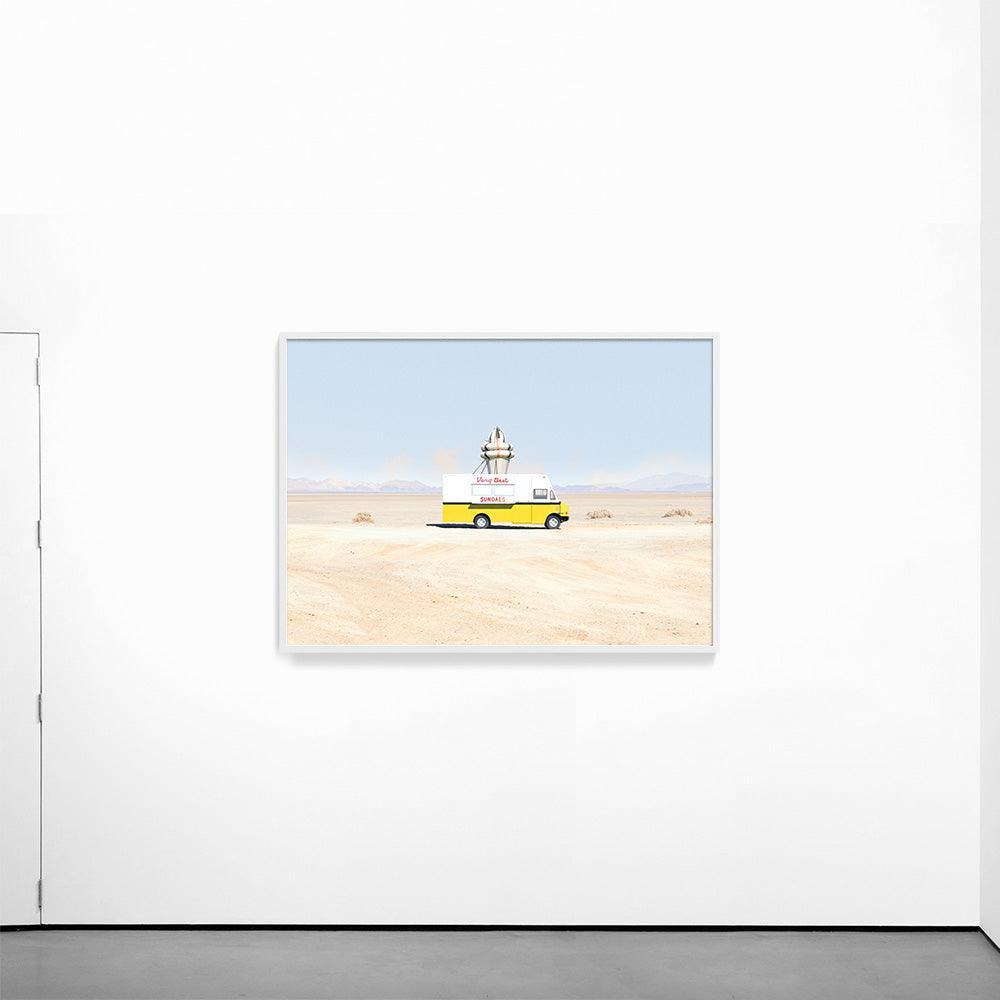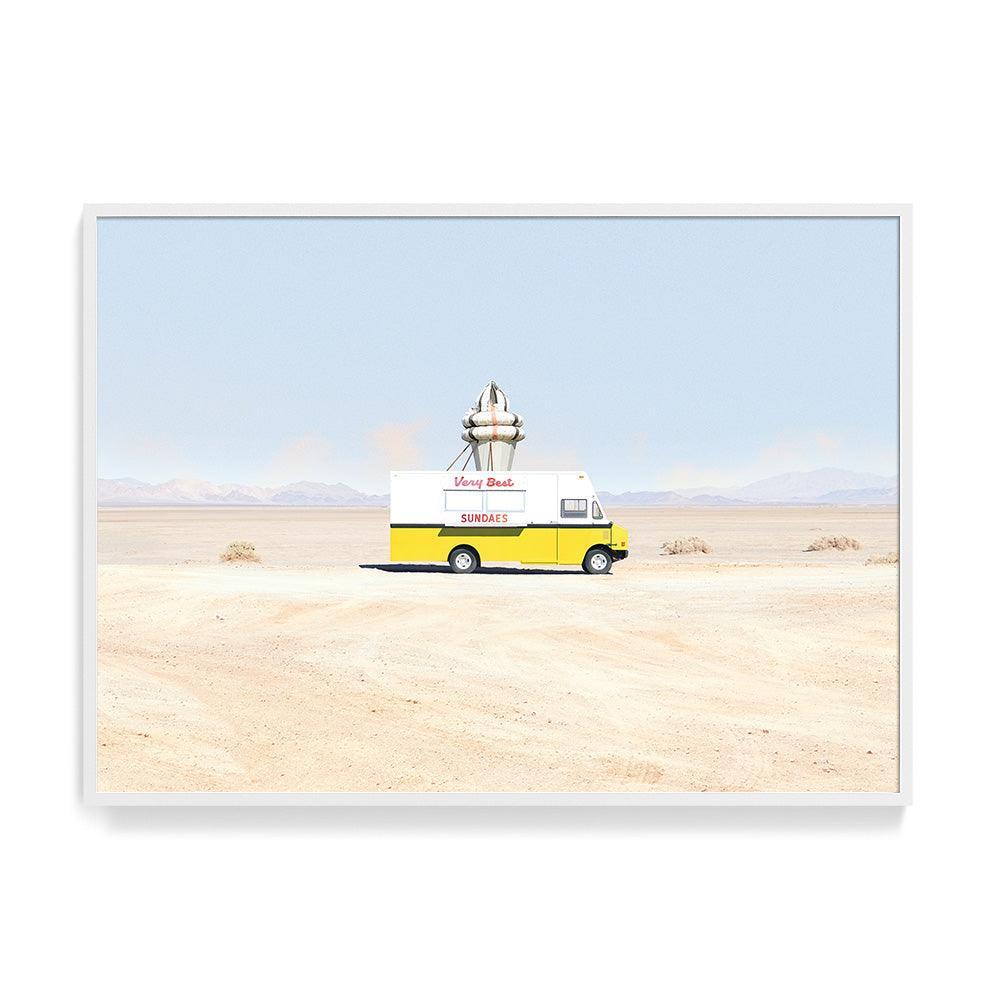 DESCRIPTION
Archival ink on museum-quality cotton rag paper | 2023
Color Without U Looks Wrong To Me is the story of a California road trip Needham and his wife took the day they found out they were having a child. It recalls the surrealism and joy of that journey as well as the one they were embarking upon. Through photographic compositions Needham creates pieces from multiple moments, better speaking to the multitudes contained within each of us.

Focusing on calm spaces populated by whimsical items on the horizon is Needham's attempt to grapple with the prospect of fatherhood. His wife's ability to convey love through food has become such a huge part of his work. The featured signs occupy the roadside along these journeys. Some are old and faded but still stand tall as beacons of sustenance and a reminder of home.
DIMENSIONS
11.5 x 16 inches
21.5 x 30 inches
28.5 x 40 inches
43 x 60 inches
FRAMED DIMENSIONS
11.5 x 16 inches
Matted: 19 x 23.5 x 2 inches
Full Bleed: 13 x 17.5 x 1.5 inches
21.5 x 30 inches
Matted: 29.5 x 38 x 2 inches
Full Bleed: 23 x 31.5 x 2 inches
28.5 x 40 inches
Matted: 36.5 x 48 x 2 inches
Full Bleed: 30.5 x 42 x 2 inches
43 x 60 inches
Full Bleed: 45 x 62 x 2 inches
AUTHENTICATION
The work comes with a Certification of Authenticity signed and numbered by the Co-Founder of Tappan
"There's a limited amount of space within a viewfinder or on a canvas and what someone chooses to fill it with says so much about them and what they were feeling at the time. It's like a Rorschach test we create ourselves."
-James Needham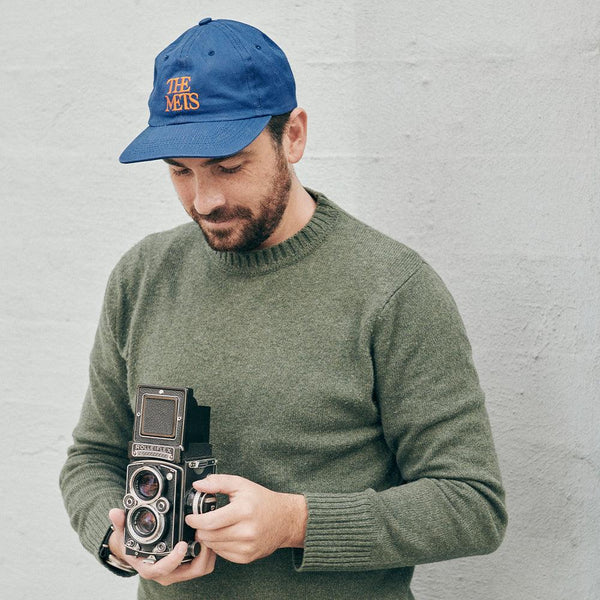 About the Artist
James Needham
Australian photographer James Needham crafts digitally-collaged urban landscapes with images taken in New York, Los Angeles, Route 66 and Roswell New Mexico in compositions reminiscent of Edward Hopper's colorful city scenes. His work has been featured in Architectural Digest, Paper Journal, Nylon Korea and Art Maze Magazine.
In the Studio
Choose options