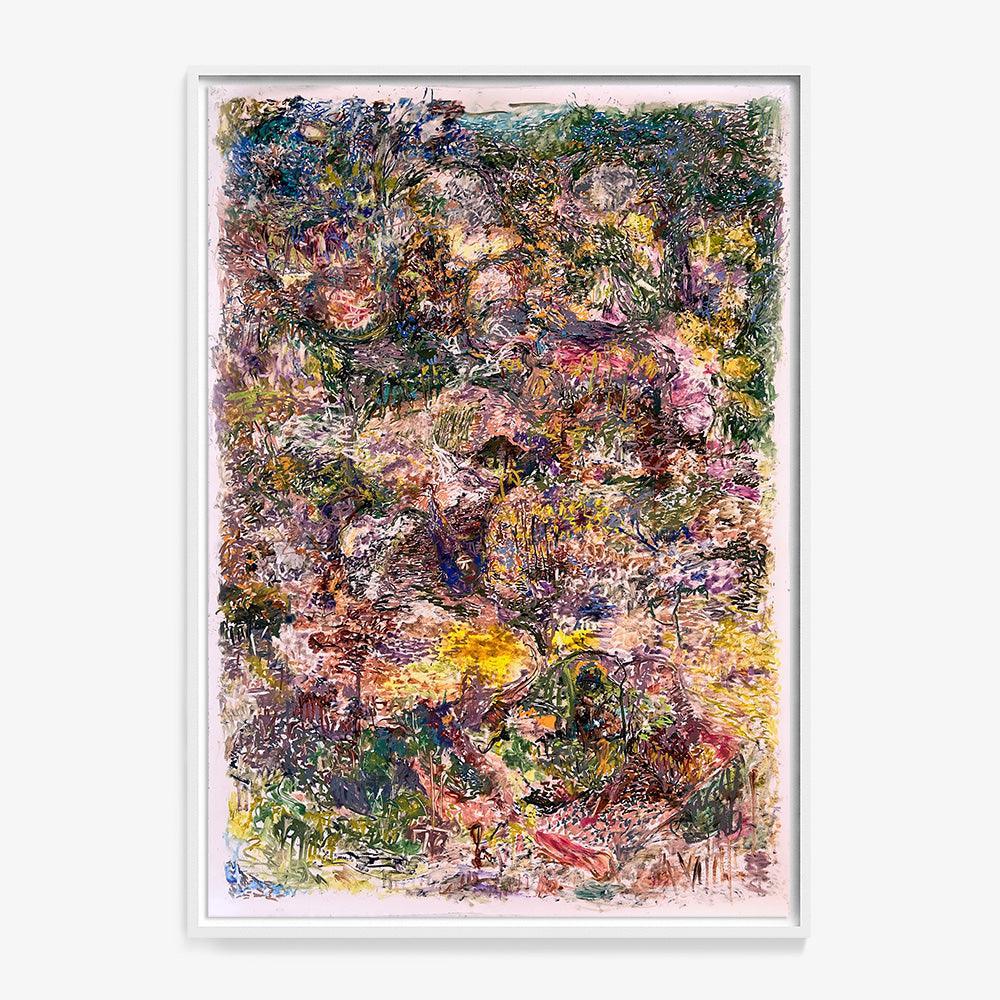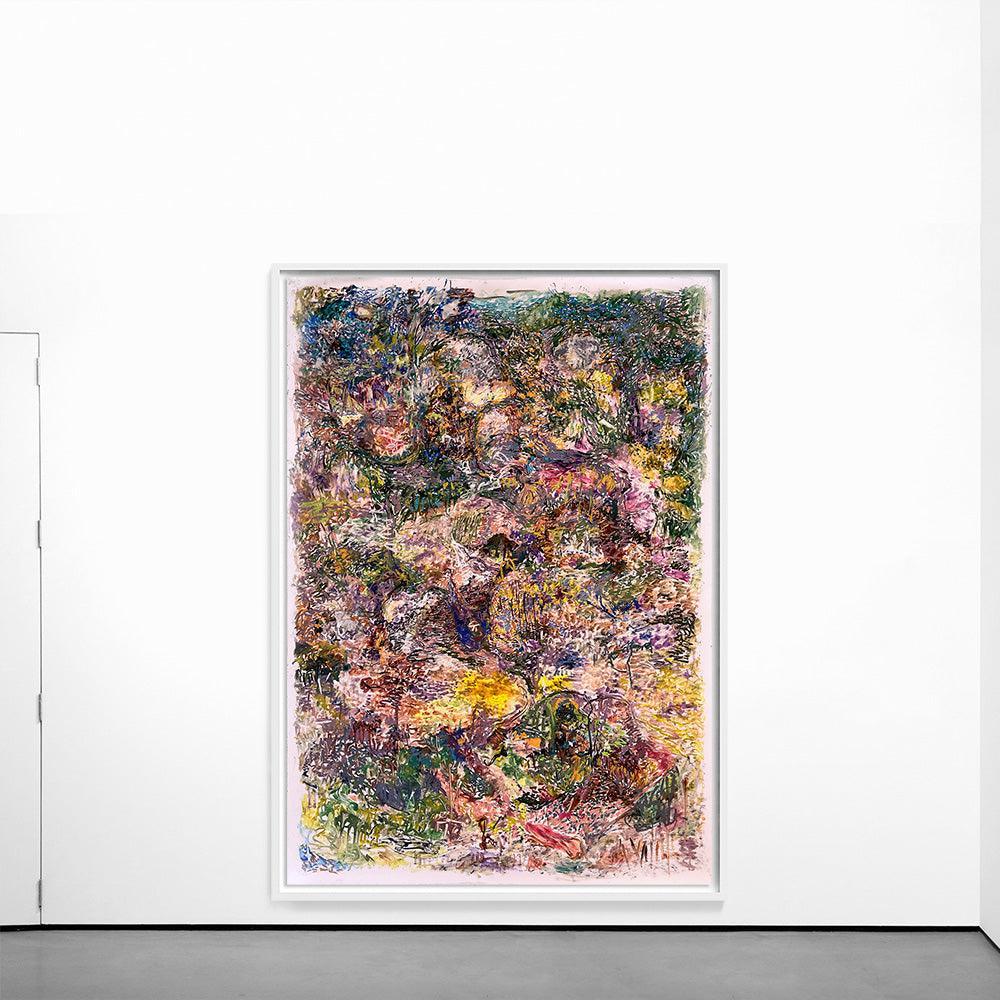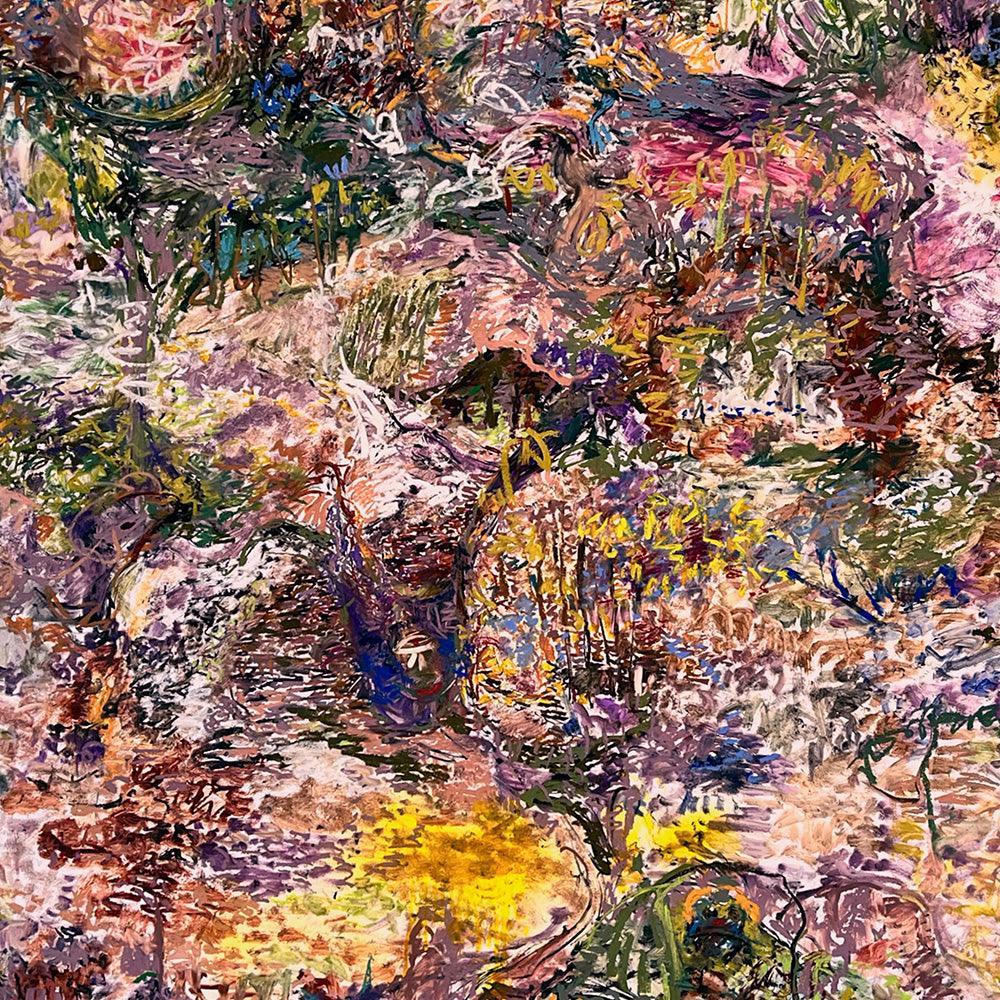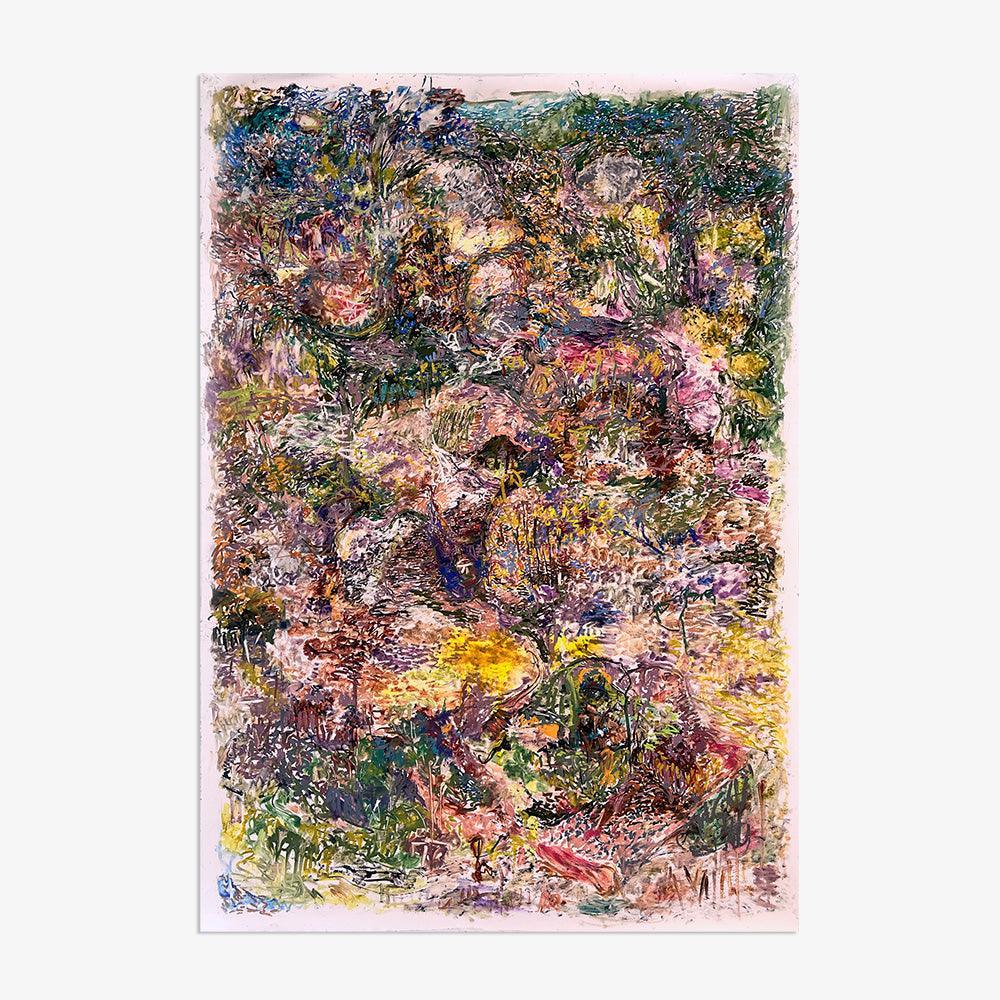 DESCRIPTION
Mixed Media on Yupo paper | 2018
Chaos, In An Almost Classical Mode is artist Fei Li's attempt to create an encyclopedia that examines the capacity for chaos inside a rigorous and coherent structure. Li's approach is oblique, like walking a tightrope between visual dynamics and pandemonium. Inspired by the correspondences between James Joyce's Ulysses and Homer's Odyssey, the paintings in this series take the structure of historical artworks as their point of departure. Embodying the allusive nature of the works, the paintings weave an immense network of visual relationships into a labyrinth. Li purposefully uses small oil pastel sticks on large surfaces as a metaphor for the artist raising arms against manifest destiny, exploring what it means to confront an impossibility.

"Lu Chai" is a Tang Dynasty poem by Wang Wei (c.700-761), a Chinese Buddhist painter, calligrapher, and master poet. The image of emptiness is usually considered essential in such poems, but for me, there is intangible chaos in its luminous void. I started this painting after a trip to Xi'an, the capital of Tang Dynasty, where I was enlightened by the ancient structures, poems and tomb murals.
DIMENSIONS
86 x 60 inches
AUTHENTICATION
Signed by artist.
The work comes with a Certification of Authenticity signed and numbered by the Co-Founder of Tappan
This original artwork has sold
Follow Fei Li to get updates on their practice and upcoming exhibitions
Be in the Know About Artwork Launches & Artist News
"In my paintings, I am exploring contradictions of social landscape within what I perceive to be a wide spectrum of chaos."
-Fei Li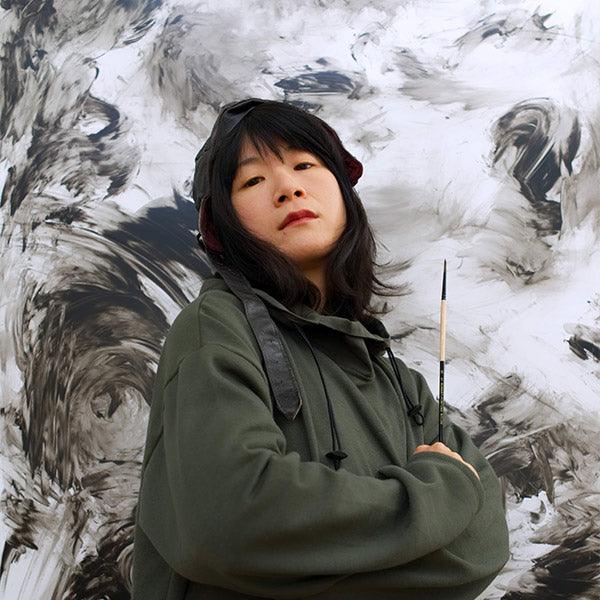 About the Artist
Fei Li
Fei Li's work explores the strength of fragility as she works to dismantle both the assimilation and typecasting of Asian diasporic art in the west through painting, public ritual, and interactive storytelling. She is the awardee of numerous funded artist's residencies, fellowships, and grants, and has been recently featured in Hyperallergic and Hypebeast.