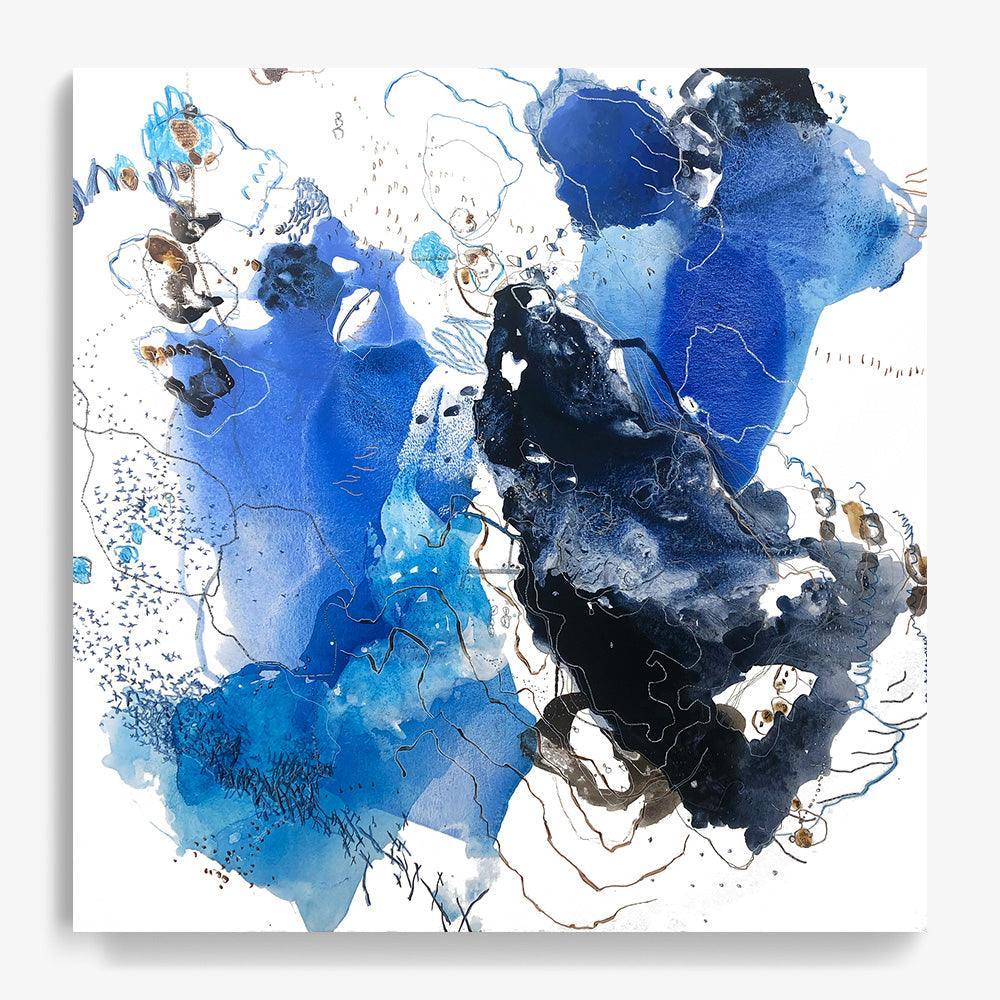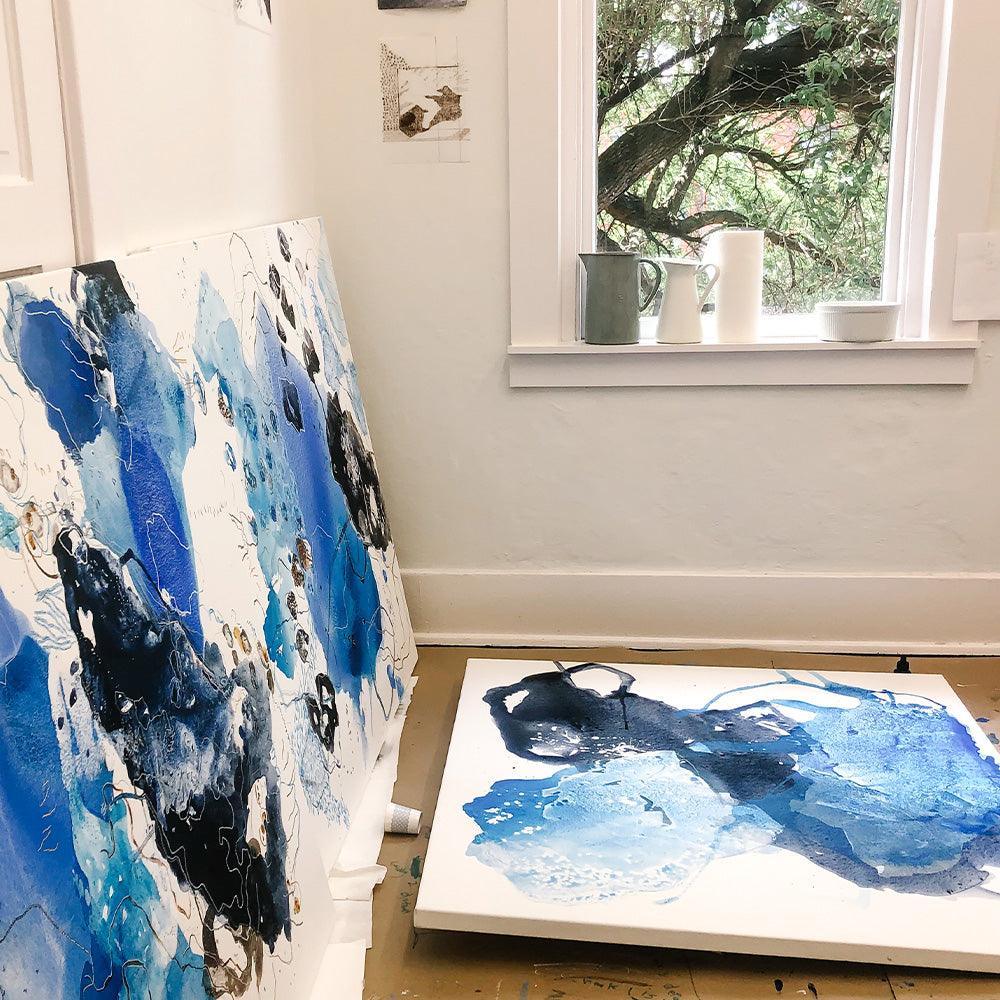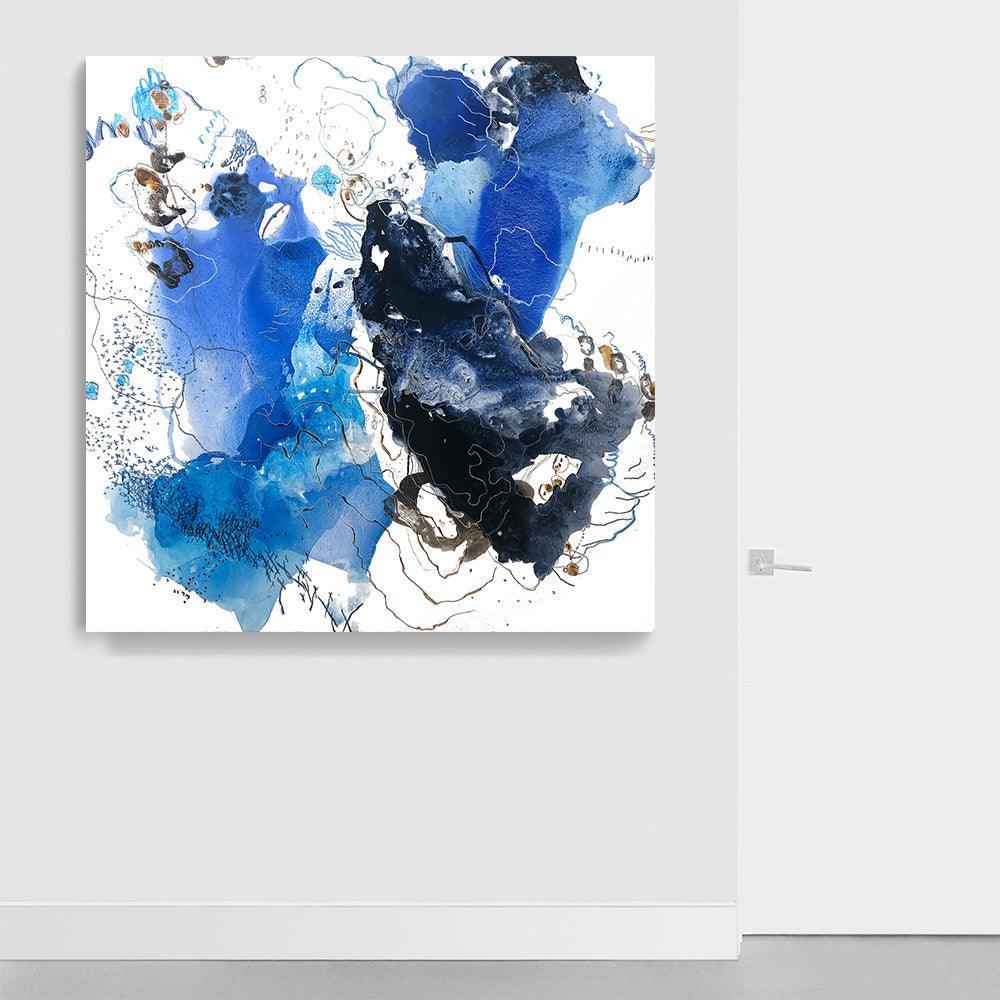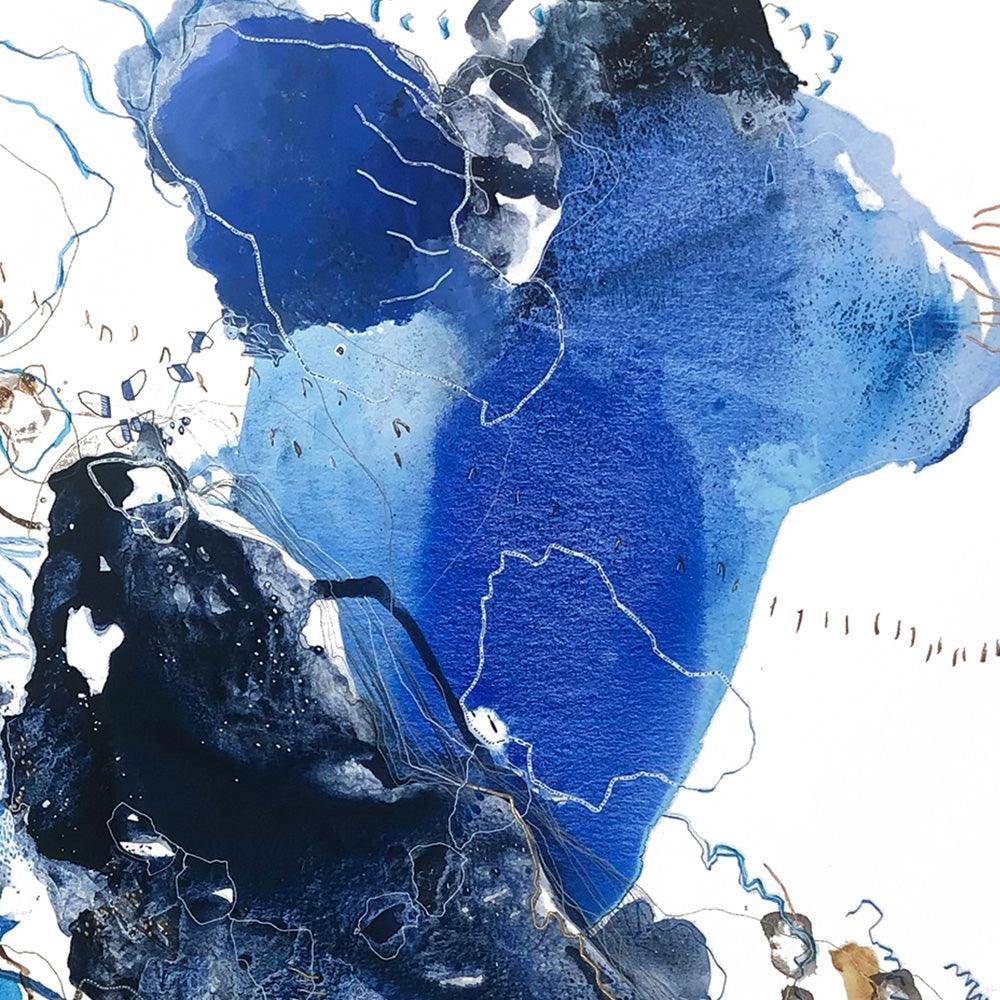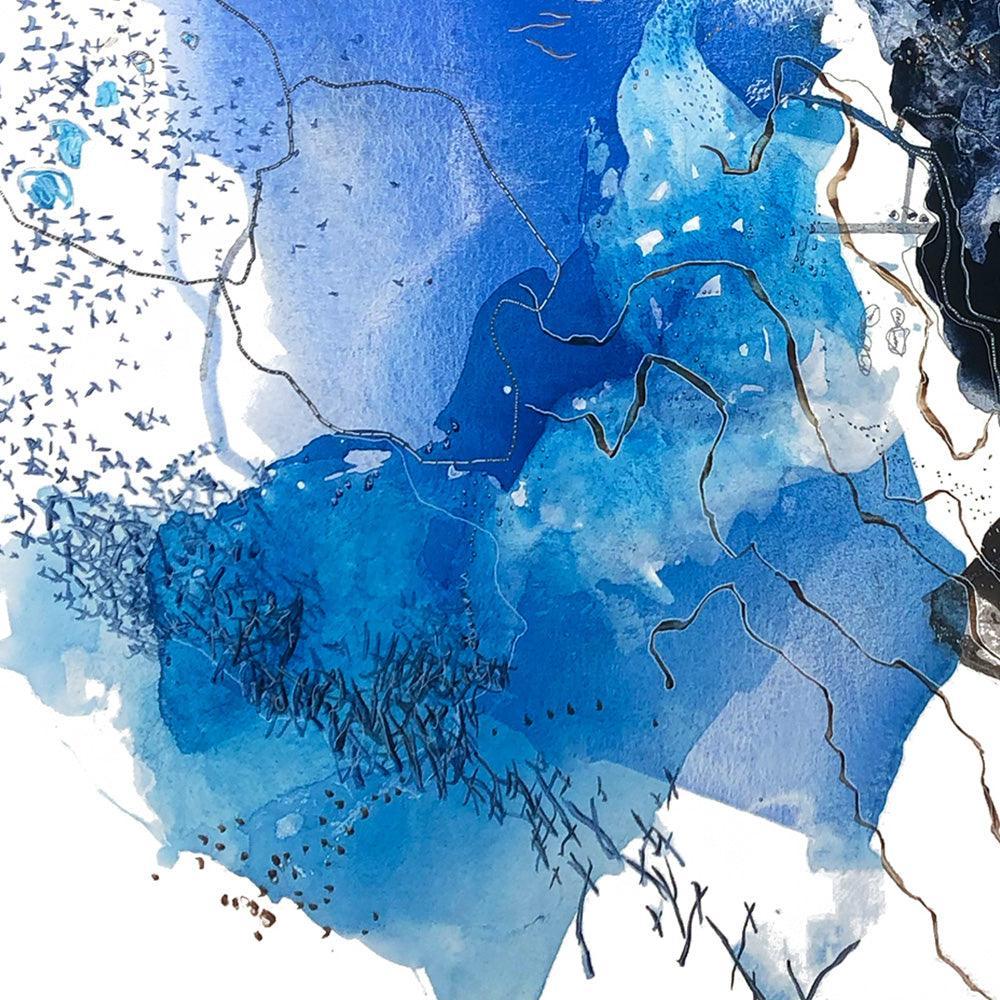 DESCRIPTION
Acrylic ink, vinyl, plastic, and pen on canvas | 2022
In her new series Elysium, artist Alison Cooley paints a love story with the natural world—allowing us to bear witness to her connection with the intricate, rhythmic patterns of the environment. In undulating blues, grays, and hints of gold, these paintings explore moments of heightened awareness and consciousness brought on by the living world. Through a slow, deliberate studio process, Cooley builds layers from toothy, stained canvas to smooth, glossy plains overlapped with matte ink washes. Each work is a meditation on the illusion of control—layers of paint unpredictably fall into patterns and pools on the flat surface during the creation process. The final composition is a surrender to harmony and an encouragement to protect the source—nature itself.
This work include D-rings for hanging.
DIMENSIONS
48 x 48 inches
AUTHENTICATION
Signed by artist.
The work comes with a Certification of Authenticity signed and numbered by the Co-Founder of Tappan
"You are your best self and worst enemy in the studio... Find the space right on the edge and go with it."
-Alison Cooley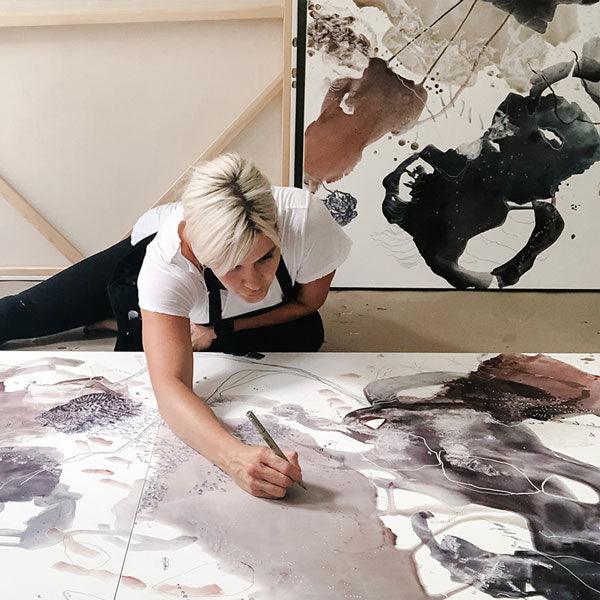 About the Artist
Alison Cooley
Cooley's large, expressive abstract paintings use layered color and powerful gestures to render her recollection of specific places and times in her life. Her work has been featured in Domino, DC Modern Luxury, and The Georgetowner.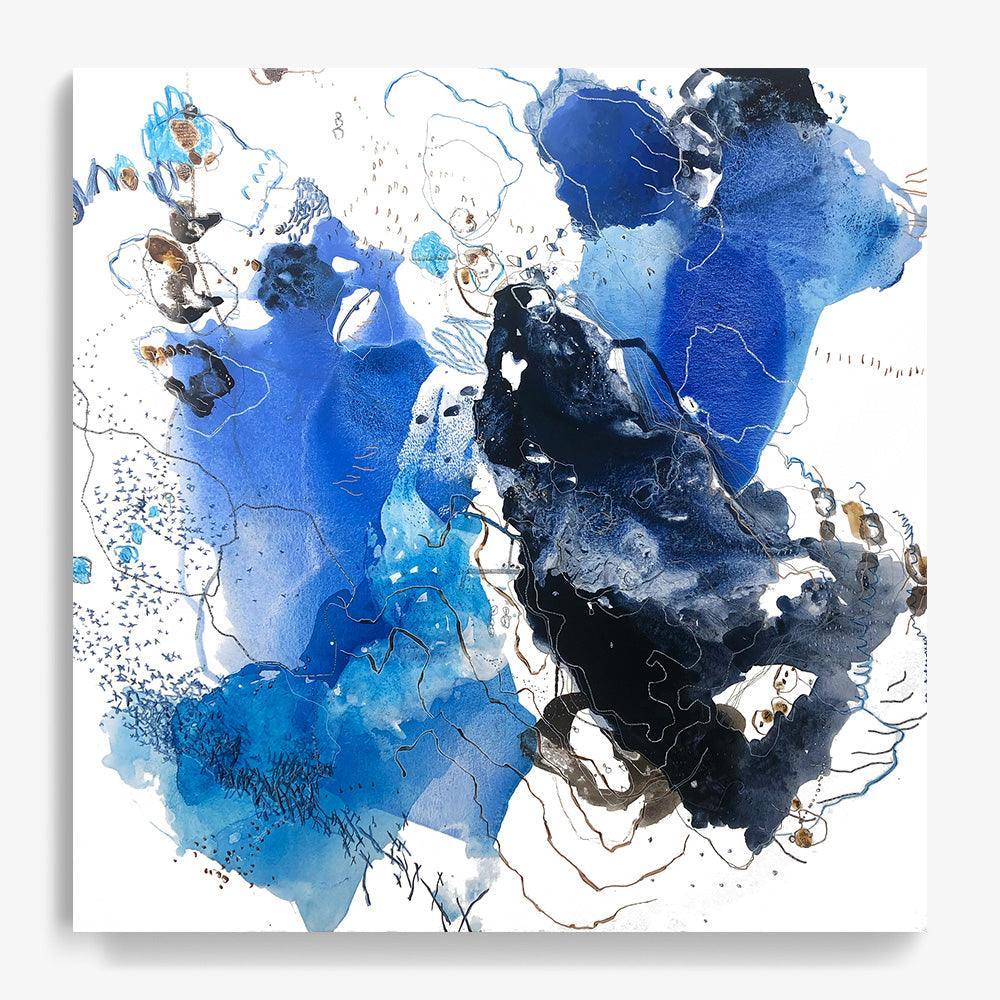 Choose options