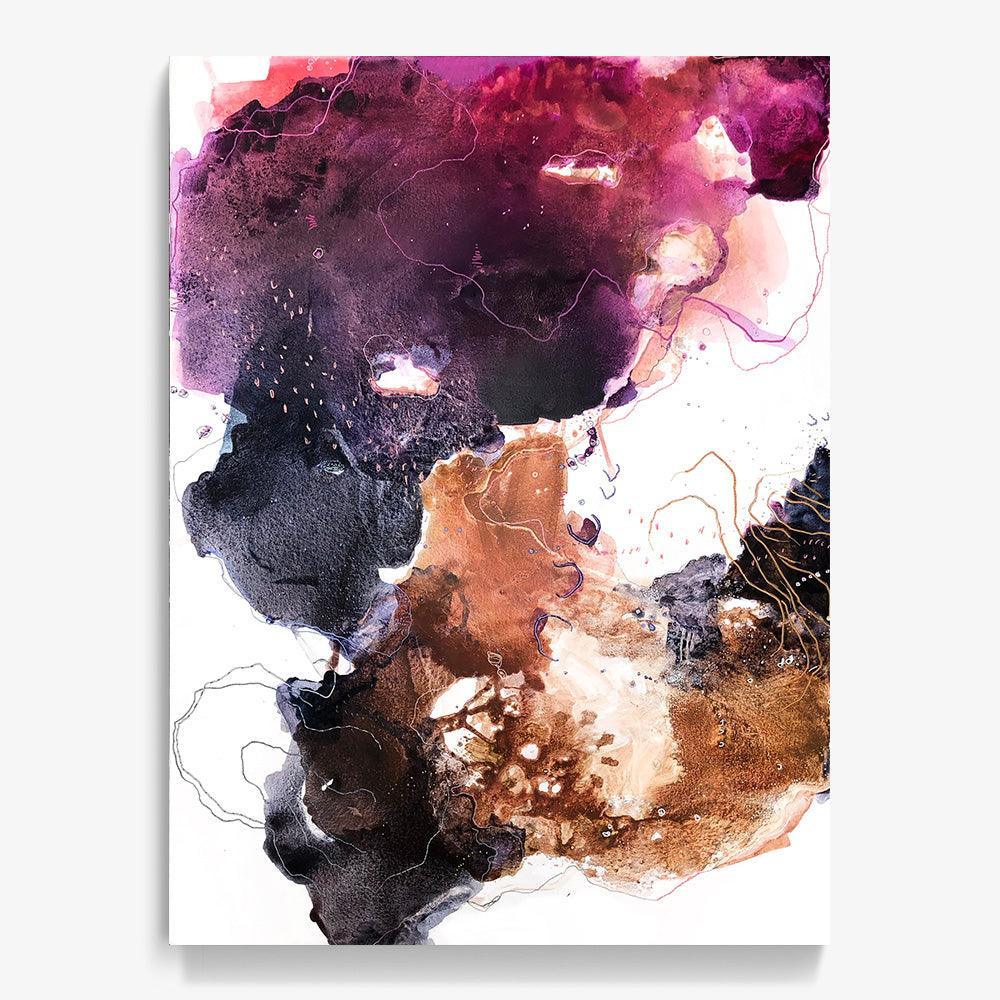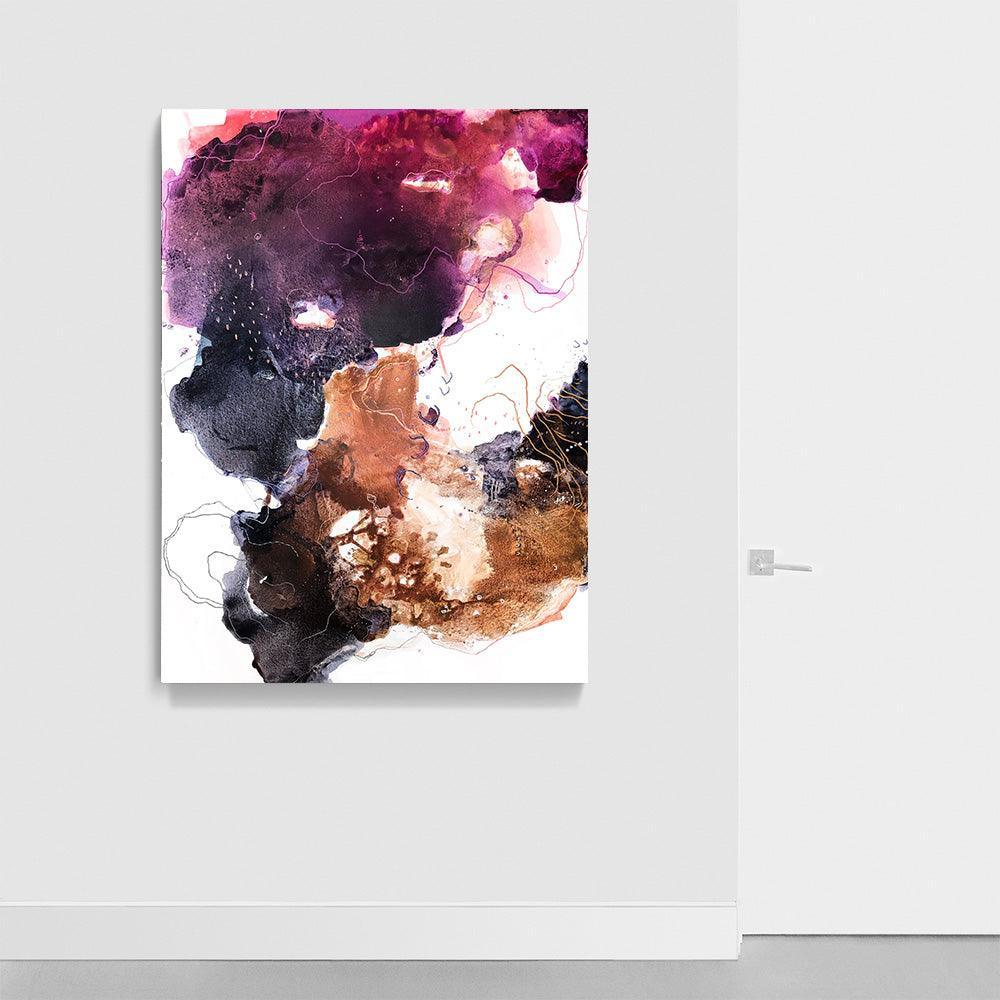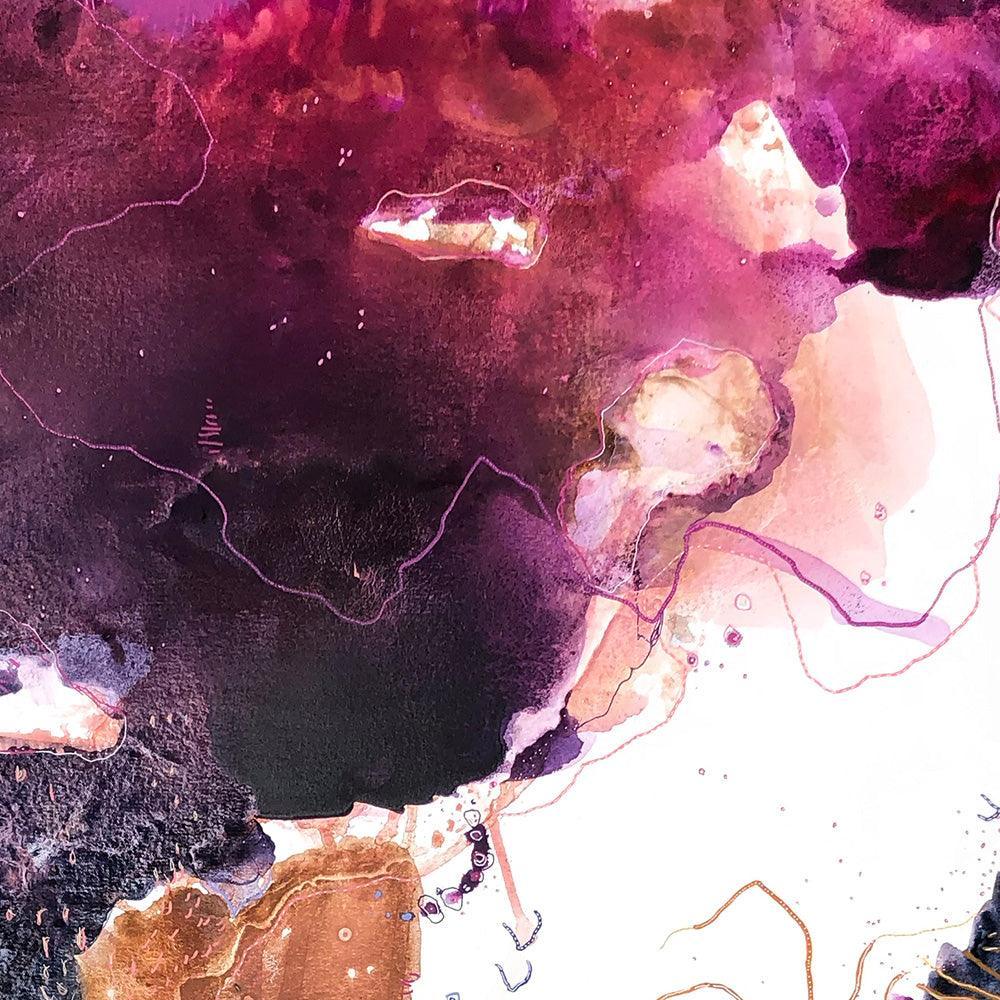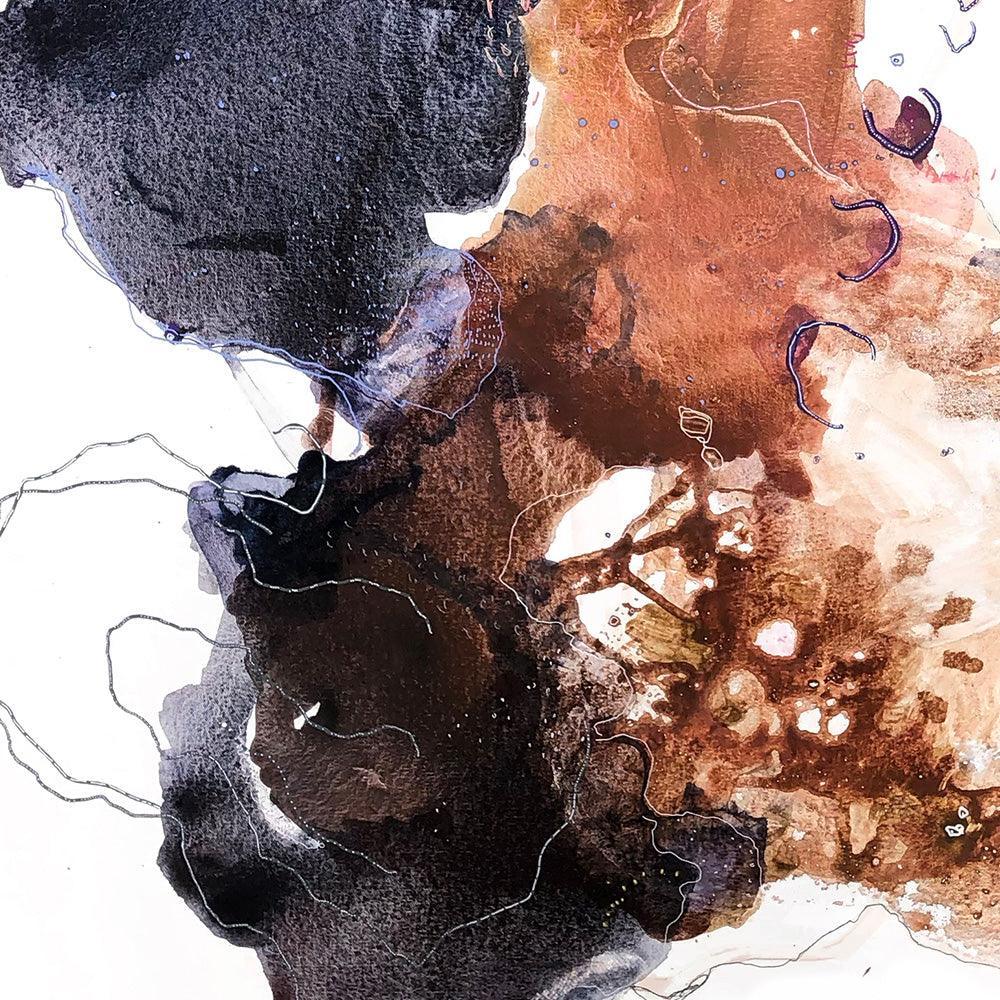 Celestia (Lost Stars) 10000x
DESCRIPTION
Mixed media on canvas | 2022
Sparked by a string of summer evening storms, "Celestia" explores the infinite possibility of what we cannot see. The new series by Alison Cooley prompts questions of what happens when we aren't observing or unable to observe—what does the sky look like when we are asleep? What is the shape beneath ice? Collectively, the works consider what lies beyond the immediate living world and imagines an uncharted environment. Born through a meditative process that now involves creating art in the outdoors, they are an evolution of Cooley's meditative oeuvre, representing contemplations on releasing control and allowing the mysterious to emerge.
DIMENSIONS
48 x 36 inches
HANGING HARDWARE
This work comes with D Rings for hanging.
AUTHENTICATION
Signed by artist.
The work comes with a Certification of Authenticity signed by the Co-Founder of Tappan
"You are your best self and worst enemy in the studio... Find the space right on the edge and go with it."
-Alison Cooley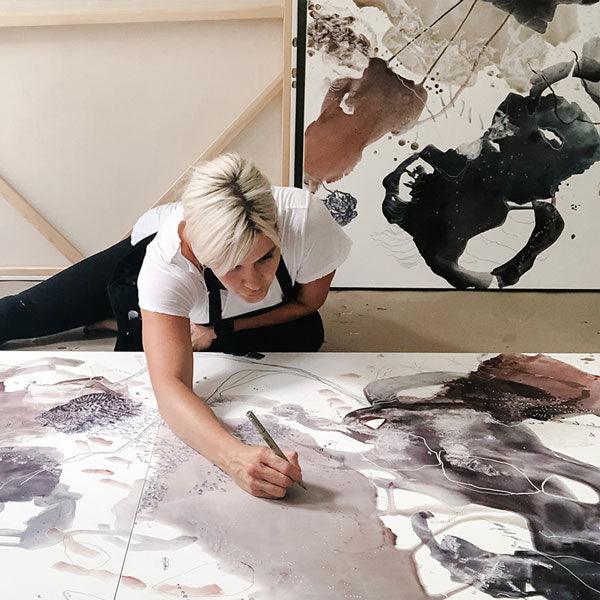 About the Artist
Alison Cooley
Cooley's large, expressive abstract paintings use layered color and powerful gestures to render her recollection of specific places and times in her life. Her work has been featured in Domino, DC Modern Luxury, and The Georgetowner.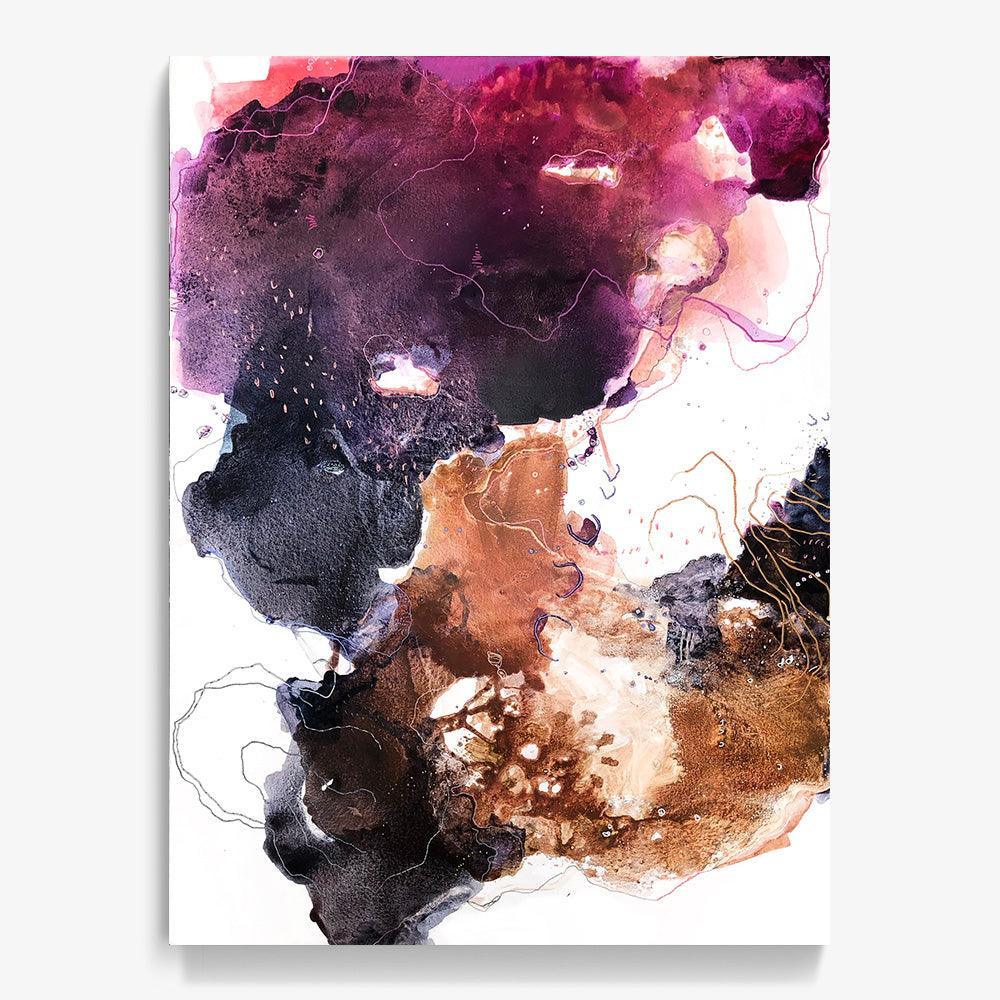 Celestia (Lost Stars) 10000x
$ 3,200
Choose options