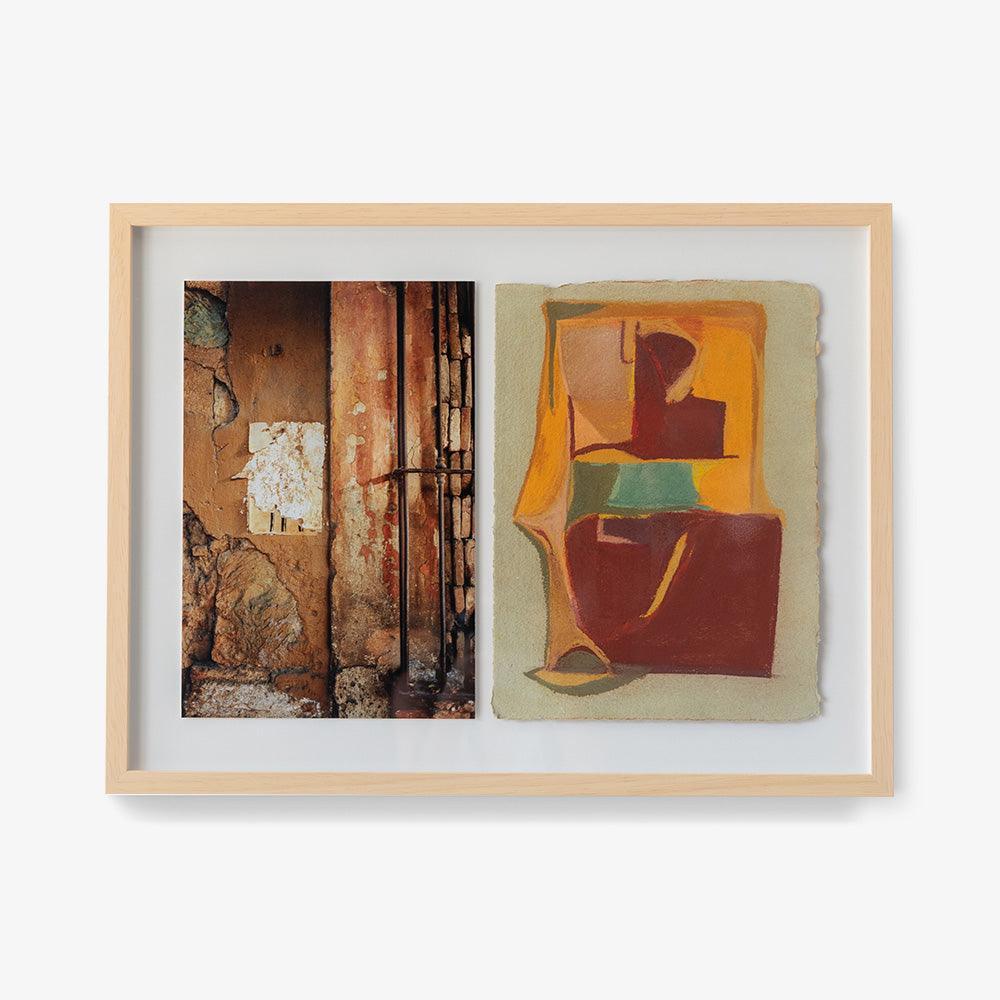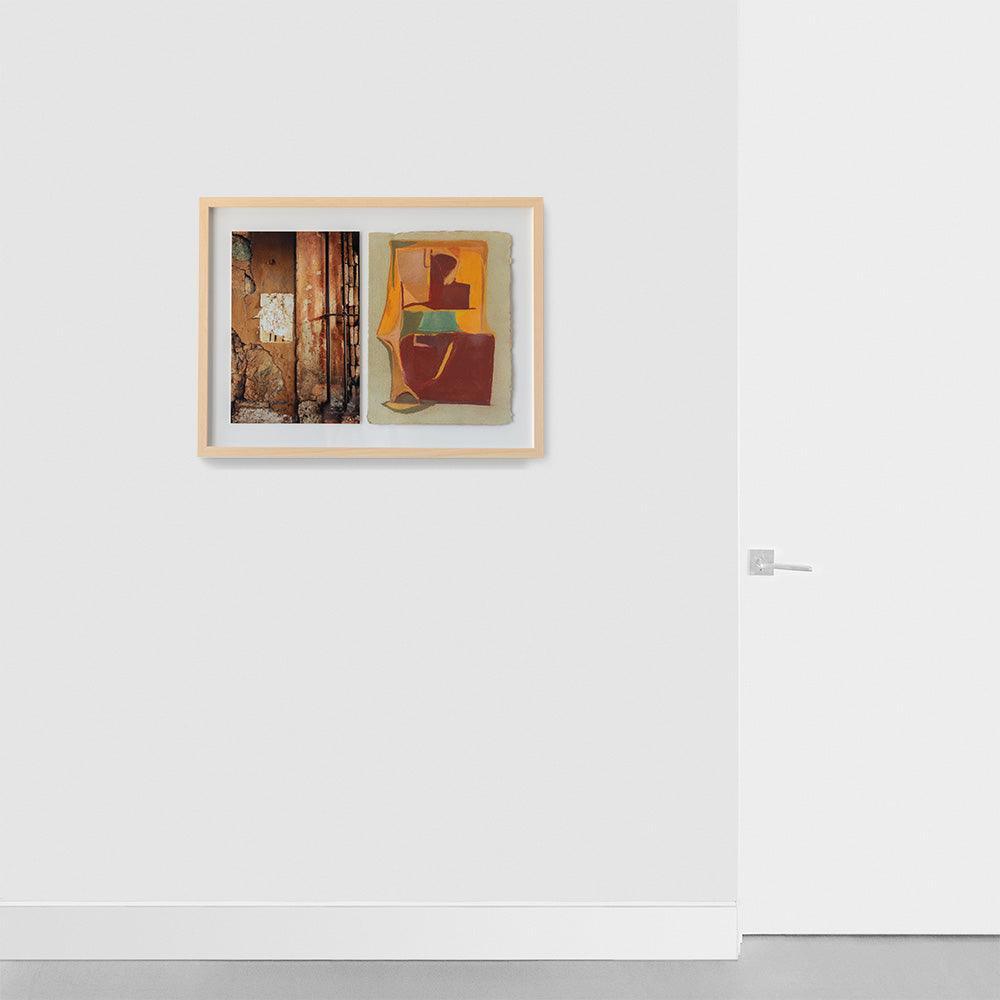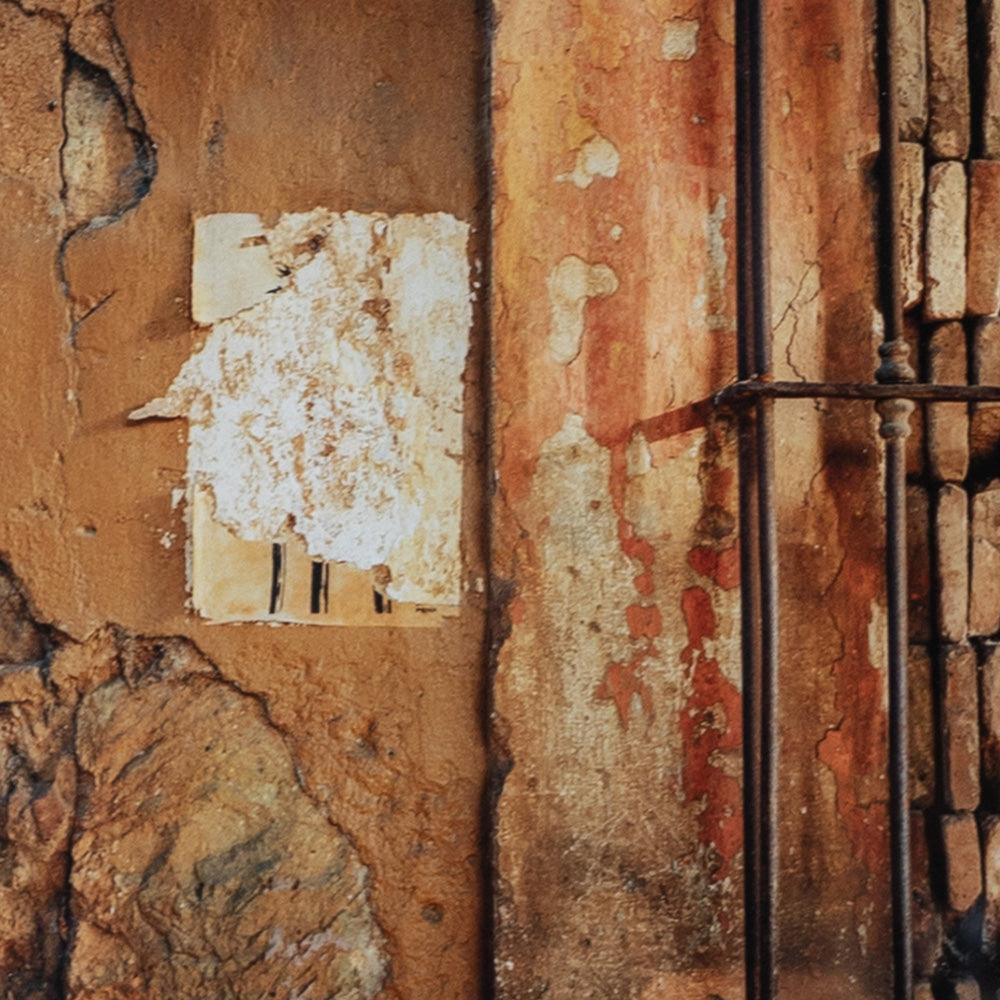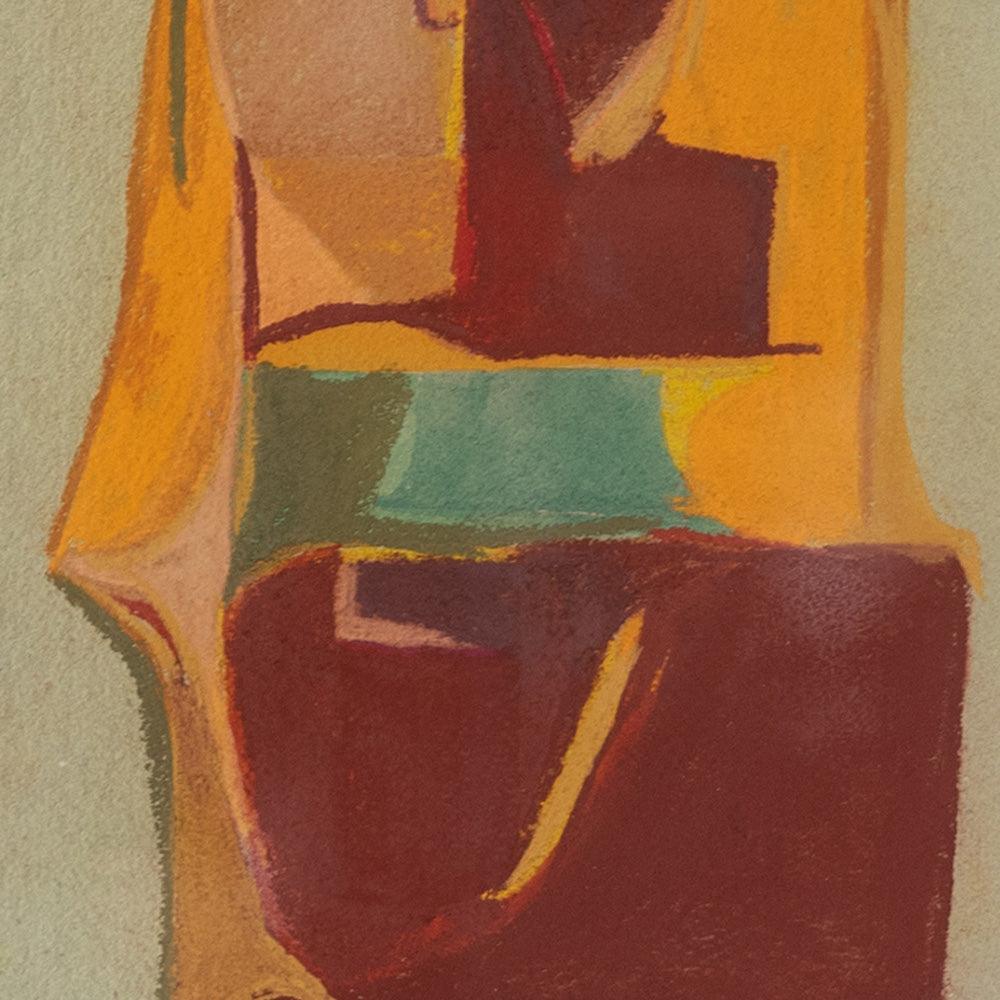 DESCRIPTION
35mm on photographic paper by Kate Berry
Watercolour, soft pastel and charcoal on cotton rag paper by Sara Marlowe Hall ​| 2021
While in residence at Pocoapoco in Oaxaca, Mexico, Sara Marlowe Hall collaborated with photographer Kate Berry to create the "Lado a Lado" series. Each diptych situates the artists' work side by side: a 35mm print by Berry and a drawing of soft pastel and charcoal by Hall. Having been immersed in the cultural and visual richness of Oaxaca, each artist picked unique elements of their surroundings to inform their work. Berry's photographs document soft light and raw textures from the city's architecture, while Hall abstractly captures vibrant, feminine energy, drawn with the colors of the city's walls.

Please learn more about Kate's work here
DIMENSIONS
20 x 27 inches
AUTHENTICITY
Signed by the artist.
The work comes with a Certification of Authenticity signed by the Co-Founder of Tappan
Studio Visit
Q. Describe your work in three words...
A. Physical, textural and immersive.
Explore
We invite you to explore our curated collection of abstract artworks by Tappan artists.
"A material is never what it appears to be."
-Sara Marlowe Hall + Kate Berry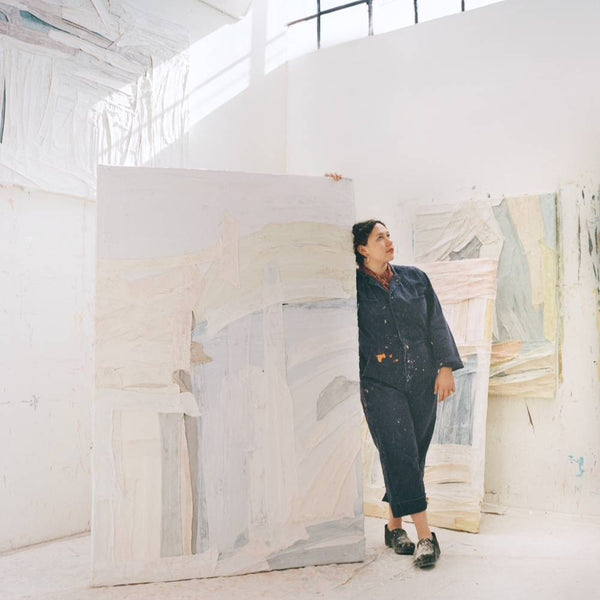 About the Artist
Sara Marlowe Hall
Los Angeles artist Sara Marlowe Hall's complex, textured, abstract paintings use acrylic, plaster, and fabric to create their unique look. Her work has been featured in domino, Bon Weekender, LoQ, dwell, Vogue, Veranda, Imboldn, Artforum, and VoyageLA. In 2021, Marlowe Hall completed a residency in Oaxaca, Mexico and works from that residency are available on Tappan. Marlowe Hall has exhibited in London, Los Angeles, Abu Dhabi, Leipzig, Lisbon and Oaxaca.
In the Studio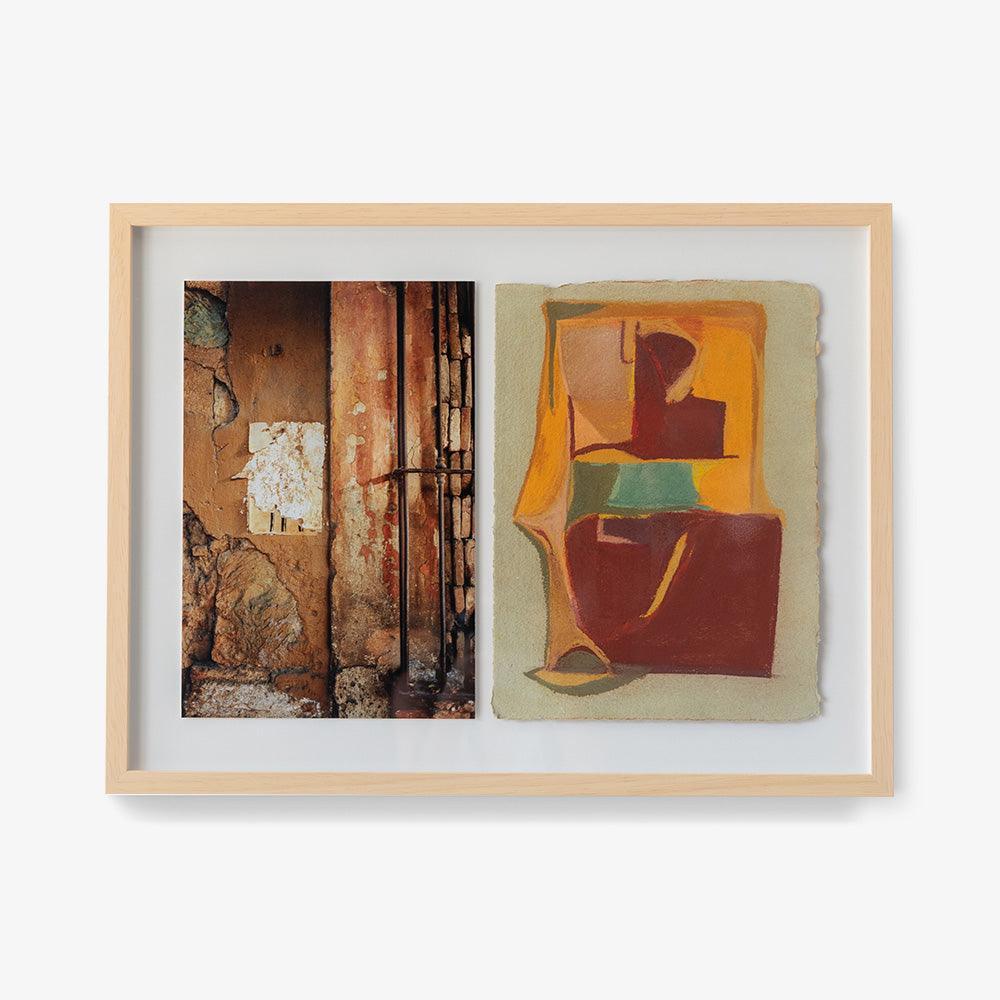 Choose options