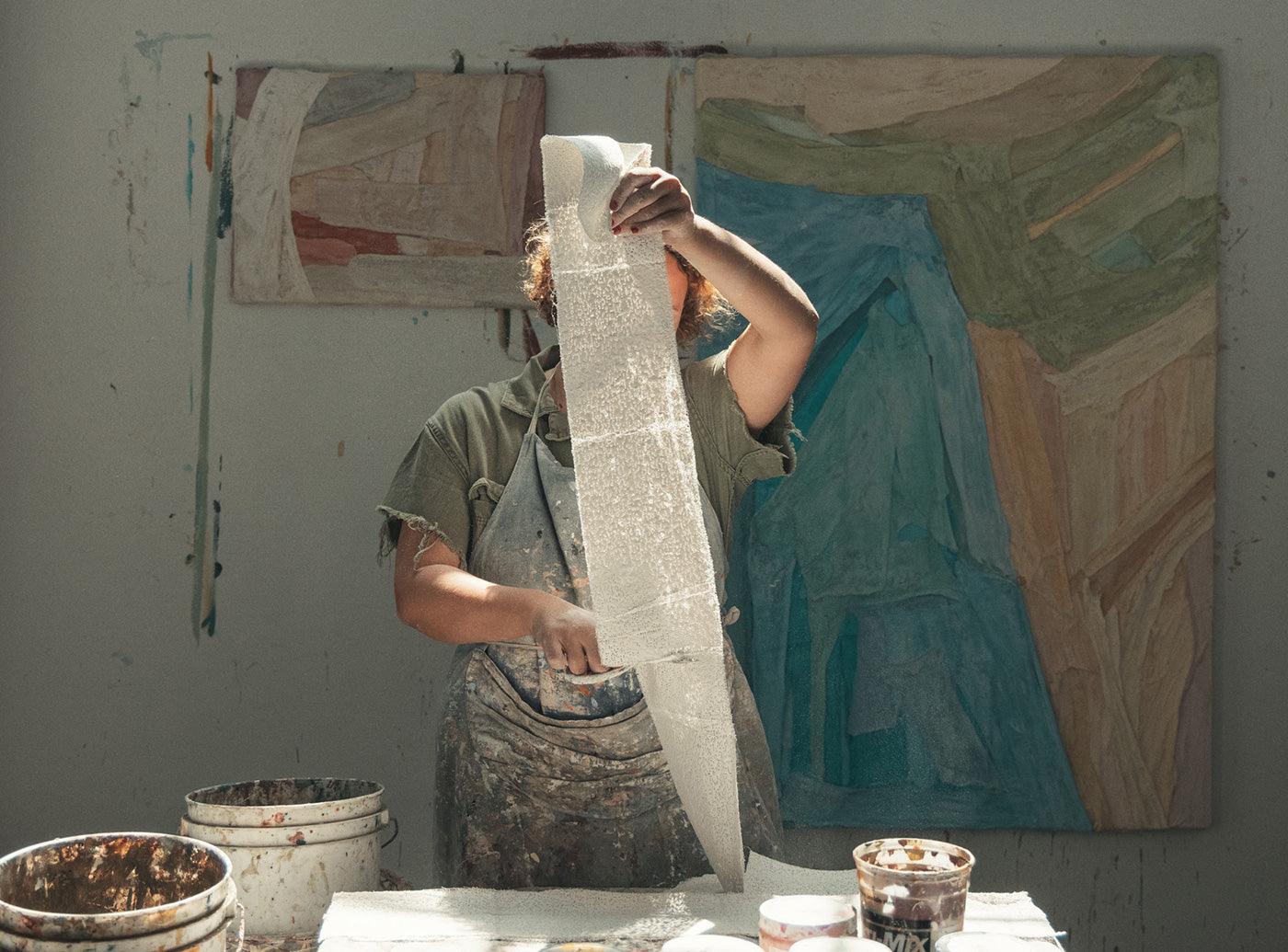 In the Studio | Sara Marlowe Hall
Welcome to the studio of Sara Marlowe Hall, a Los Angeles based artist whose works of art combine aspects of painting and sculpture to achieve unique textures.
TAPPAN
Tell us about yourself and how you came to be an artist.
SARA MARLOWE HALL
I come from a very creative household that always inspired me to make art. From a young age, I always wanted to be an artist, but it took me a while to find out what that meant. After 4 years of art school, of traveling and creative jobs, I moved back to Los Angeles to focus on my painting. After I sold my first body of work, I had the confidence to refer to myself as an artist and felt inspired to continue painting. When I am in my studio working, I am most comfortable with myself.
TAPPAN
Where do you draw inspiration from?
SARA MARLOWE HALL
I am currently inspired by landscapes in California.
TAPPAN
Describe your work in three words.
SARA MARLOWE HALL
Physical, textural and immersive.
TAPPAN
What is your creative process?
SARA MARLOWE HALL
My paintings are driven by nostalgia and by a process where I incorporate the imagery and textures of old walls, aerial landscapes, or abstract shapes of bodies seen in passing. There are many layers and stages to my work. I start by painting a collection of small scale studies using gouache, watercolor and pigments. I explore the different relationships between color and form on the page. Then, I begin to mix acrylic and water, pouring these into different buckets to create my palette. I continue by ripping up individual plaster strips, dipping them into the paint, and masking them onto the canvas. The plaster strips act like brush strokes. I layer them onto the canvas one by one. I continue to add to the canvas, applying different materials and textures until I feel that the composition is complete. When viewing my work, I want each individual to have a unique emotional response. I want my artworks to give rise to their own memories and connections.
Sara Marlowe Hall says:
"A MATERIAL IS NEVER WHAT IT APPEARS TO BE."
TAPPAN
What messages or emotions do you hope to convey to your audience?
SARA MARLOWE HALL
Warmth, imagination, a dreamy new way of experiencing color, shape and touch.
TAPPAN
Your paintings utilize some really unique materials and pigments. Why are you drawn to these materials?
SARA MARLOWE HALL
Each series of work focuses on a material used, such as my "Plaster Paintings" or "Pigment Studies." My paintings are so heavily driven by process that it is only natural for me to be intrigued by the mediums I use. Each material has a life of its own. After traveling to Morocco, I fell in love with their pigments. I began to collect and use them in my paintings. The high potency of the pigments made from soil, shells, plants, and rocks is intriguing; they react differently to each other when mixed. I find the challenge of working with pigments really luxurious but delicate. There is a science or biology to it all. When I paint with plaster, I am drawn to the tactile experience of painting with my hands. The application is heavy handed and sculptural; there is a physical aspect to interacting with the work that I want to convey in each painting.
TAPPAN
Travel is also a large component of your artistic practice. How does this affect your paintings?
SARA MARLOWE HALL
Travel inspires my work. I have a rule that every time I sell a collection, I go on a trip for inspiration. It is important for me to change my surroundings for my work to evolve.
TAPPAN
Who are some contemporaries or figures in art history who have influenced you?
SARA MARLOWE HALL
Mark Rothko, Joseph Albers, Helen Frankenthaler, Richard Diebenkorn & Luis Barragan.
TAPPAN
What influence does modern culture have on your work?
SARA MARLOWE HALL
Modern culture doesn't have a heavy influence on my work. I am more inspired by the physical environment and shapes that surround me daily.
TAPPAN
Are there any quotes or mantras that you particularly connect with?
SARA MARLOWE HALL
"There are no rules. That is how art is born, how breakthroughs happen. Go against the rules or ignore the rules. That is what invention is about."- Helen Frankenthaler
TAPPAN
What makes you laugh?
SARA MARLOWE HALL
English humor.
TAPPAN
What makes you nervous?
SARA MARLOWE HALL
Large, corporate spaces
TAPPAN
What makes you excited about the future?
SARA MARLOWE HALL
I am excited about the new places I will visit around the world and how I will evolve as an artist.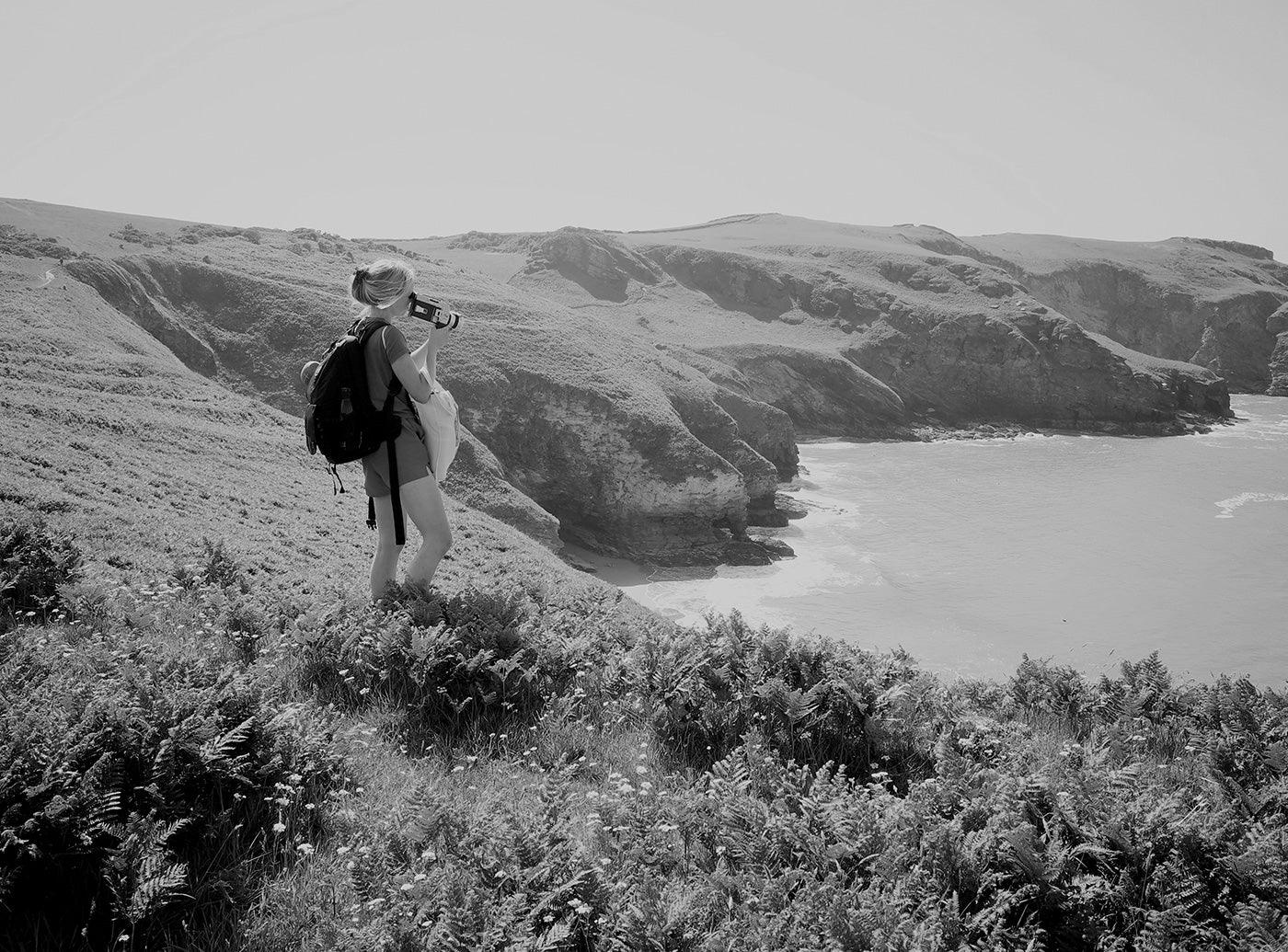 In the Studio
Katie Burdon is a London-based photographer who creates from a deeper sense of self. That self is fascinated by the the mystical, surreal and romantic moments of life. Her work contains movemen...
Read more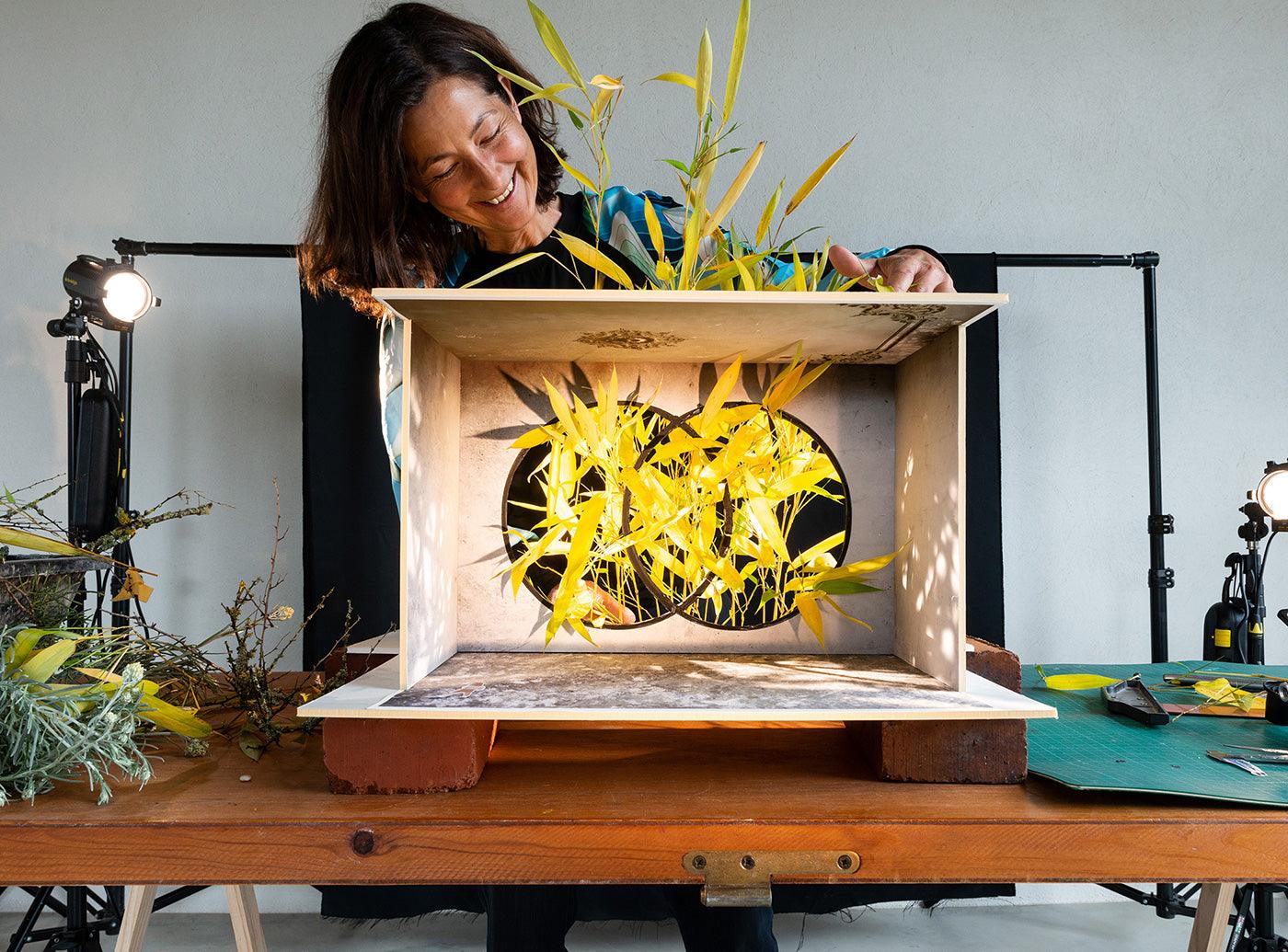 In the Studio
Studio Visit Ilka Kramer This photographic series MalaNazar by Ilka Kramer, beautifully abstracts our perception of space and landscape. "In a time where we lose direct contact with nature, we ...
Read more