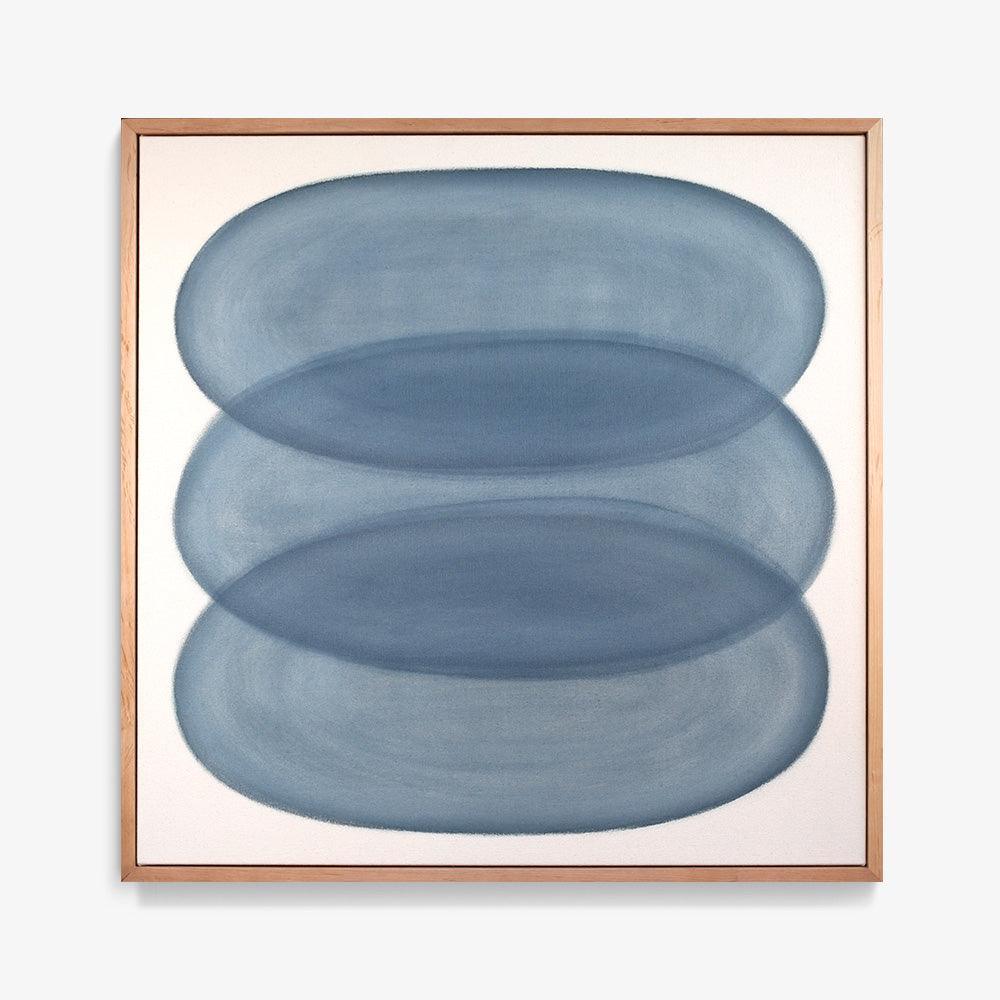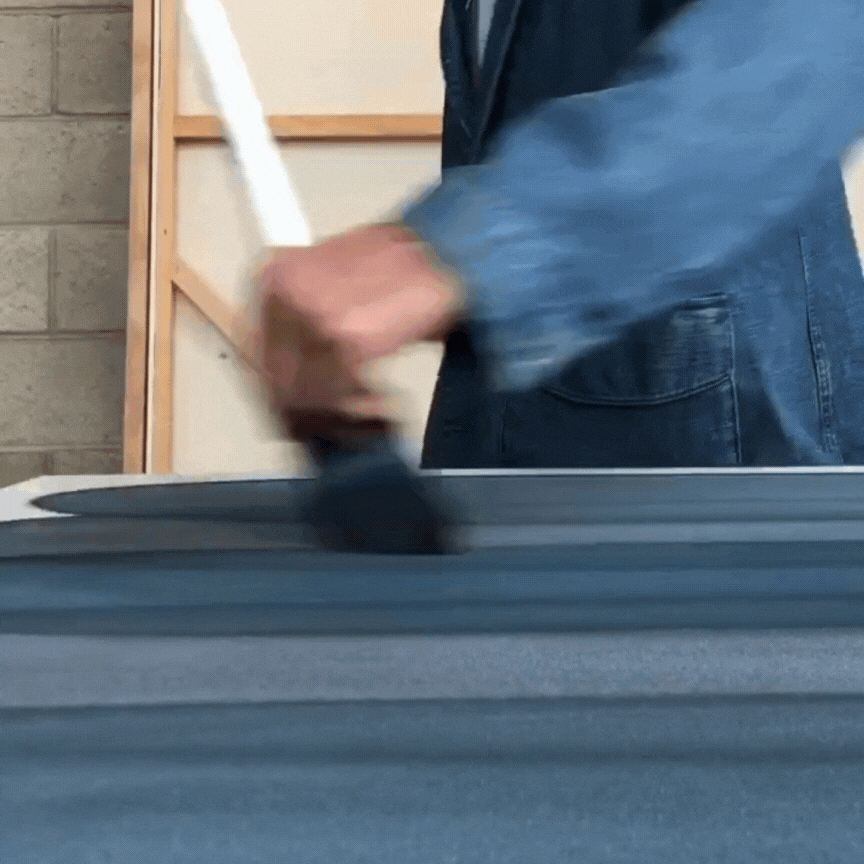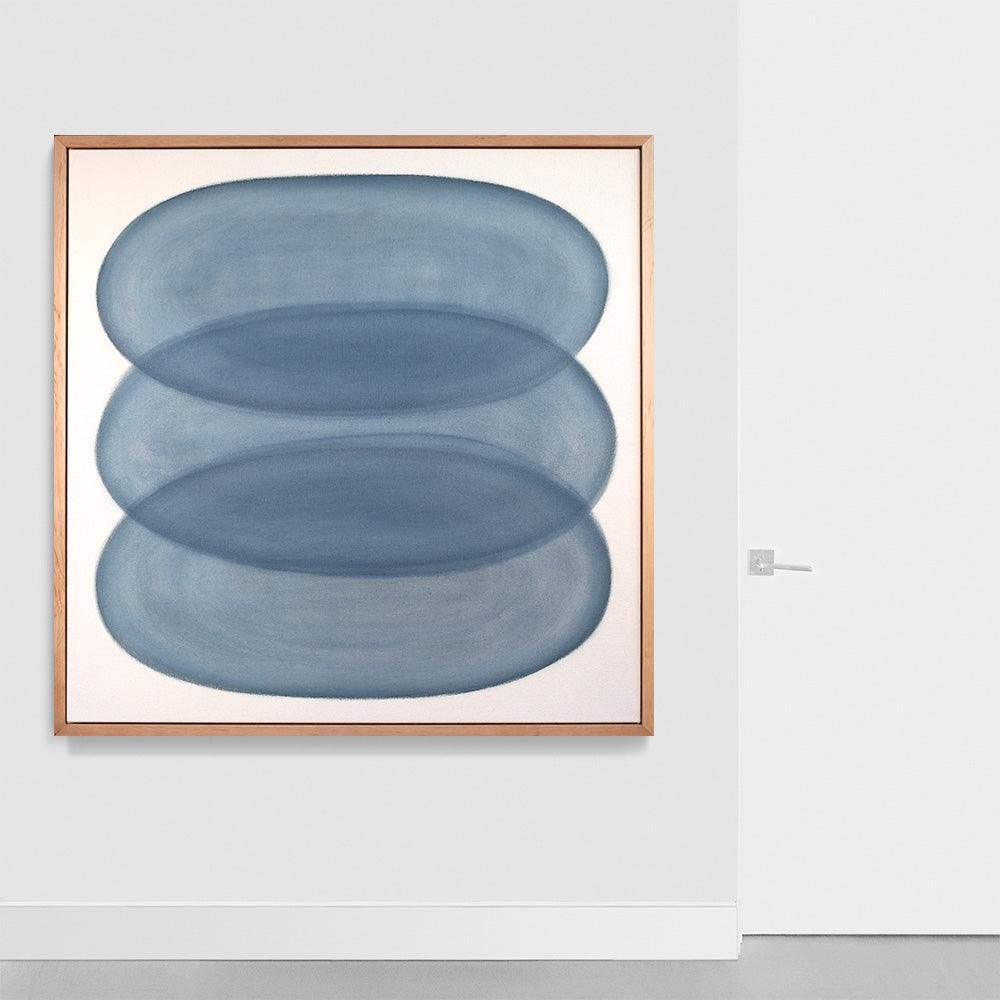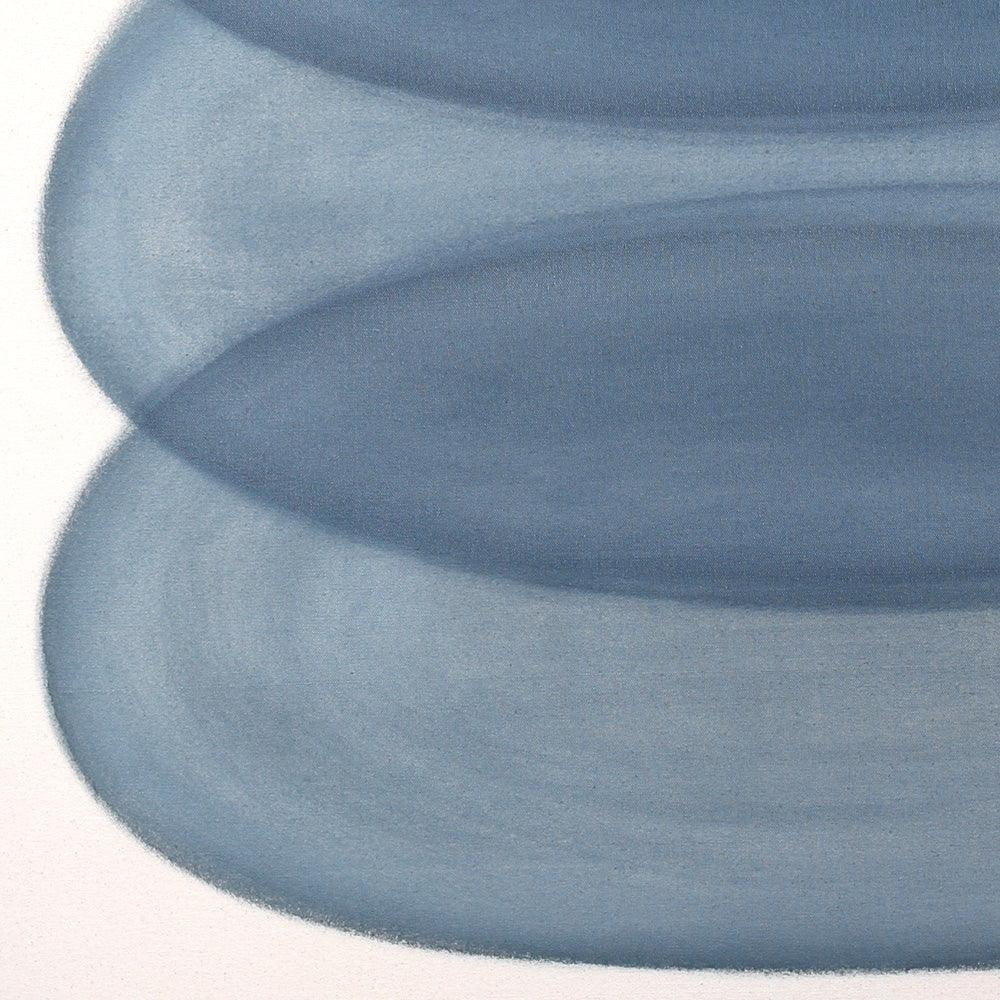 Paint pigment on raw canvas
Exploration of color, balance, and time with pigment paint on natural canvas. The current series by Ryan Alexandre Snow, titled Shapes Gradient, explores the realms of visual space, time, and balance through monochromatic shapes of color on natural canvas. With a seamless blend of abstract minimalism and organic textures, each painting invites viewers on a reflective journey of inner peace. Within this meditative series, Ryan masterfully orchestrates the interplay of minimal repeating elements, balancing form and layering, color and gradient. Through his intuitive brushstrokes, he captures the fluidity of motion, creating a suspended sense of time where past, present, and future converge. In making, there was an environmental focus on source materials including making his own paint from earth pigments collected near and far including foraged ochres from the mountains of Ojai to traditional indigos from Japan.
Size: 48 x 36 inches
Custom Framing Included
Artwork Information

Year
2023

Materials
Paint pigment on raw canvas

Authentication
Signed by artist.

The work comes with a Certification of Authenticity signed by the Co-Founder of Tappan
Dimensions

48 x 36 inches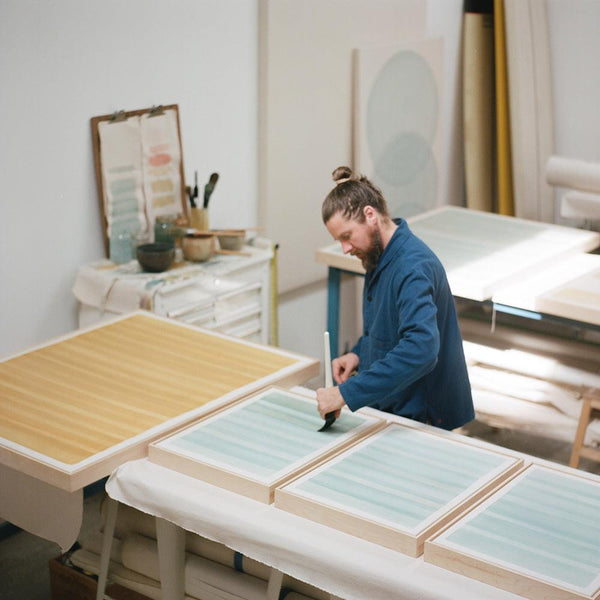 About the Artist
Ryan Snow
Ryan Alexandre Snow is an abstract minimalist artist whose paintings explore the balance of peaceful mind inspired by nature, color, symmetry and resonance. With a focus on the total resonance of each piece, his practice has evolved to include foraging nature for earth pigment to make his own natural paints, and collecting unique rare pigments from around the globe. Ryan's work has been featured in publications such as Artforum.
About the PROCESS
Ryan Snow's use of Hand Foraged Pigments
In making this series, Ryan made the environment an element of his process by crafting his own paint from earth pigments he sourced himself. These pigments include ochres foraged from the mountains of Ojai, California to traditional indigos from Japan.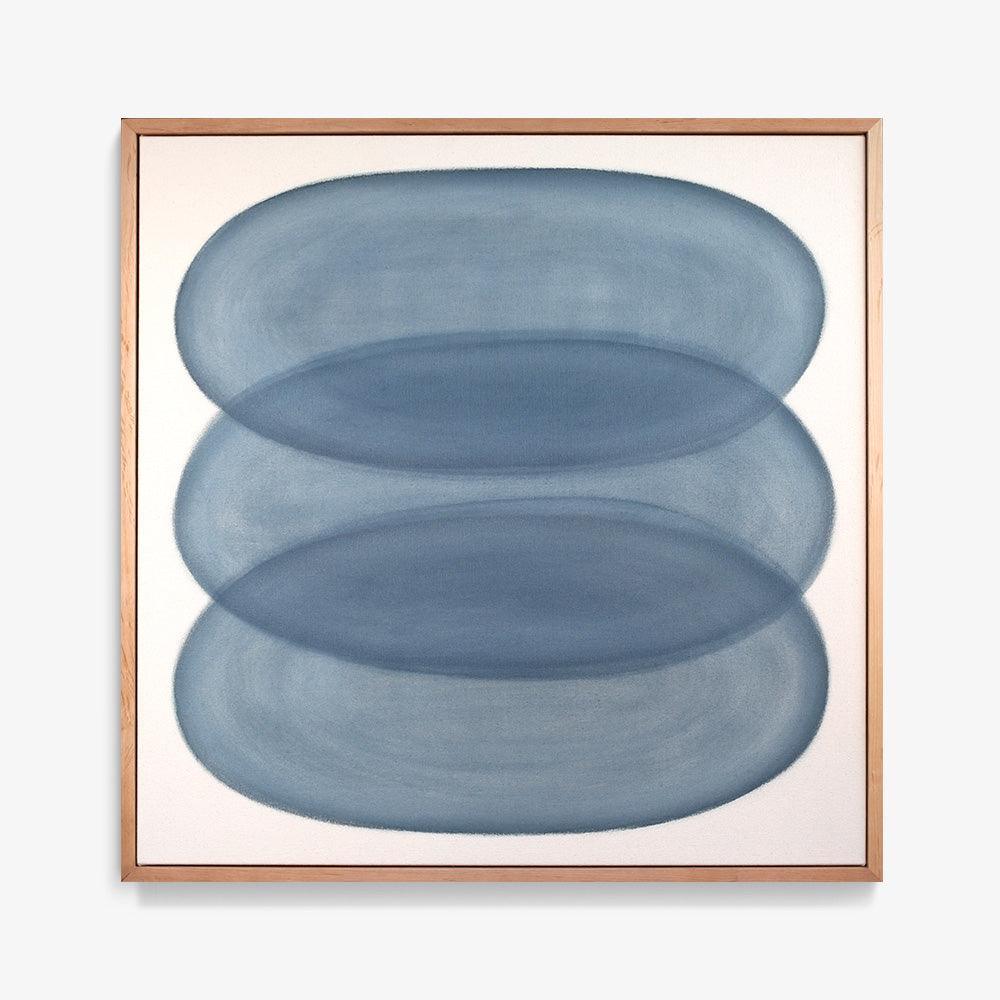 Choose options