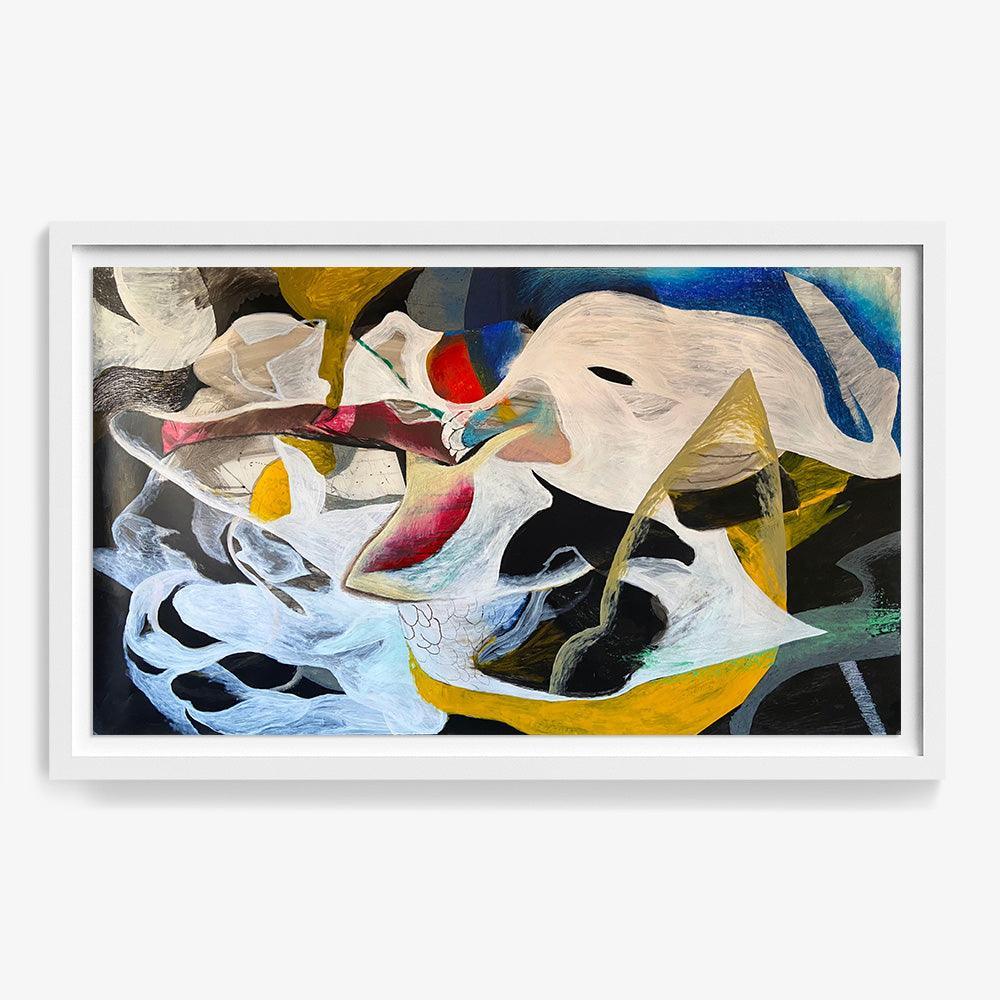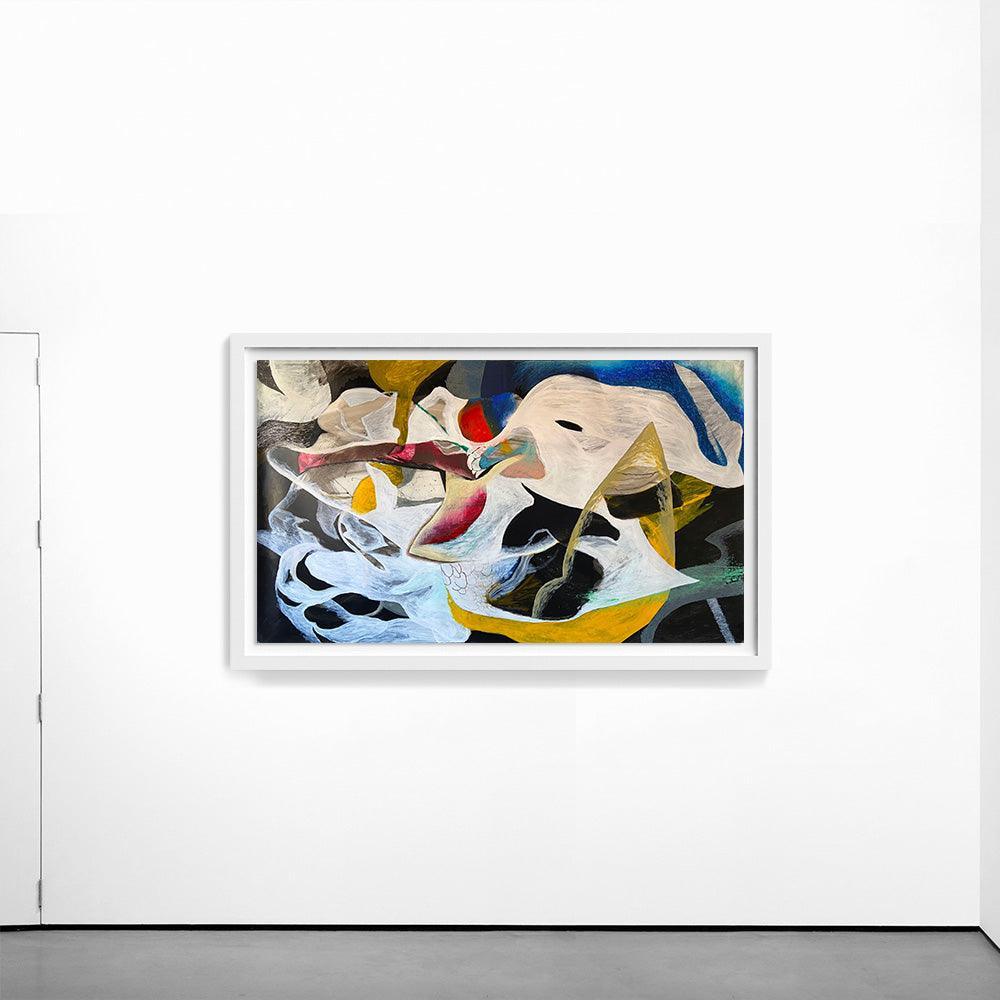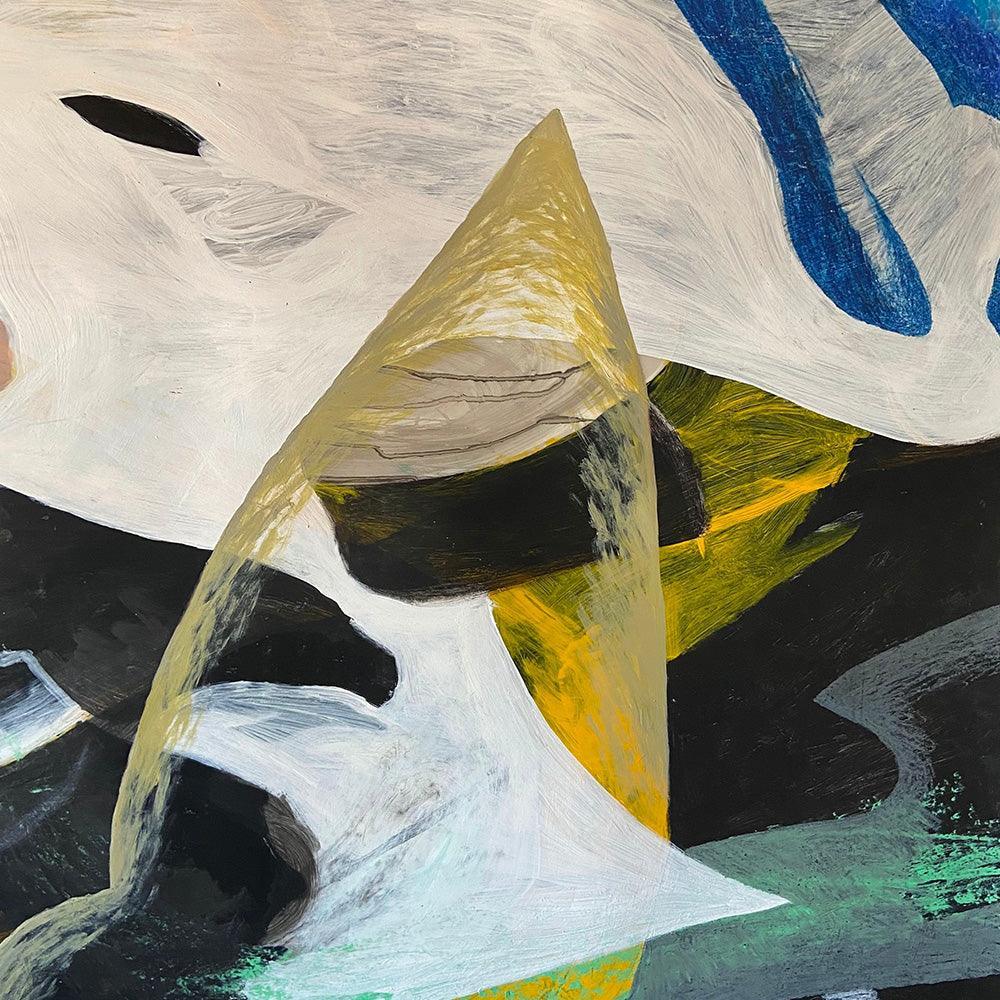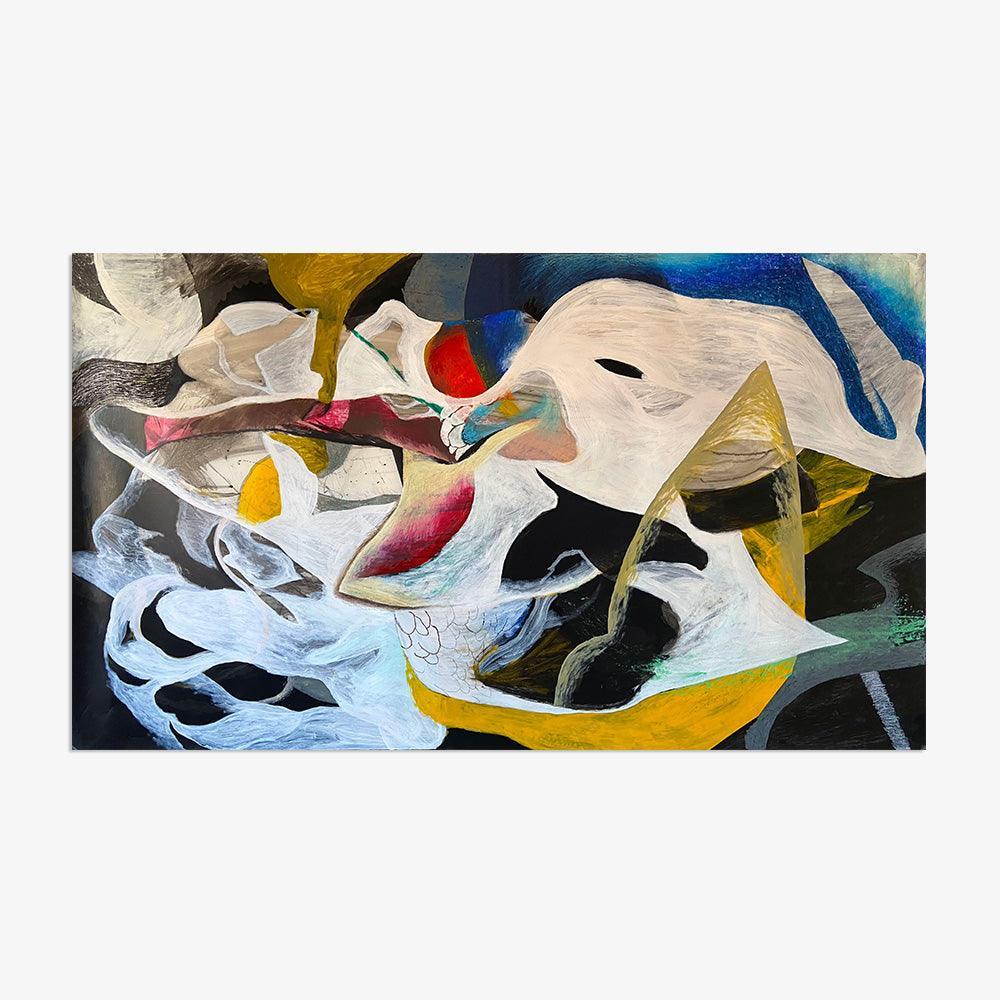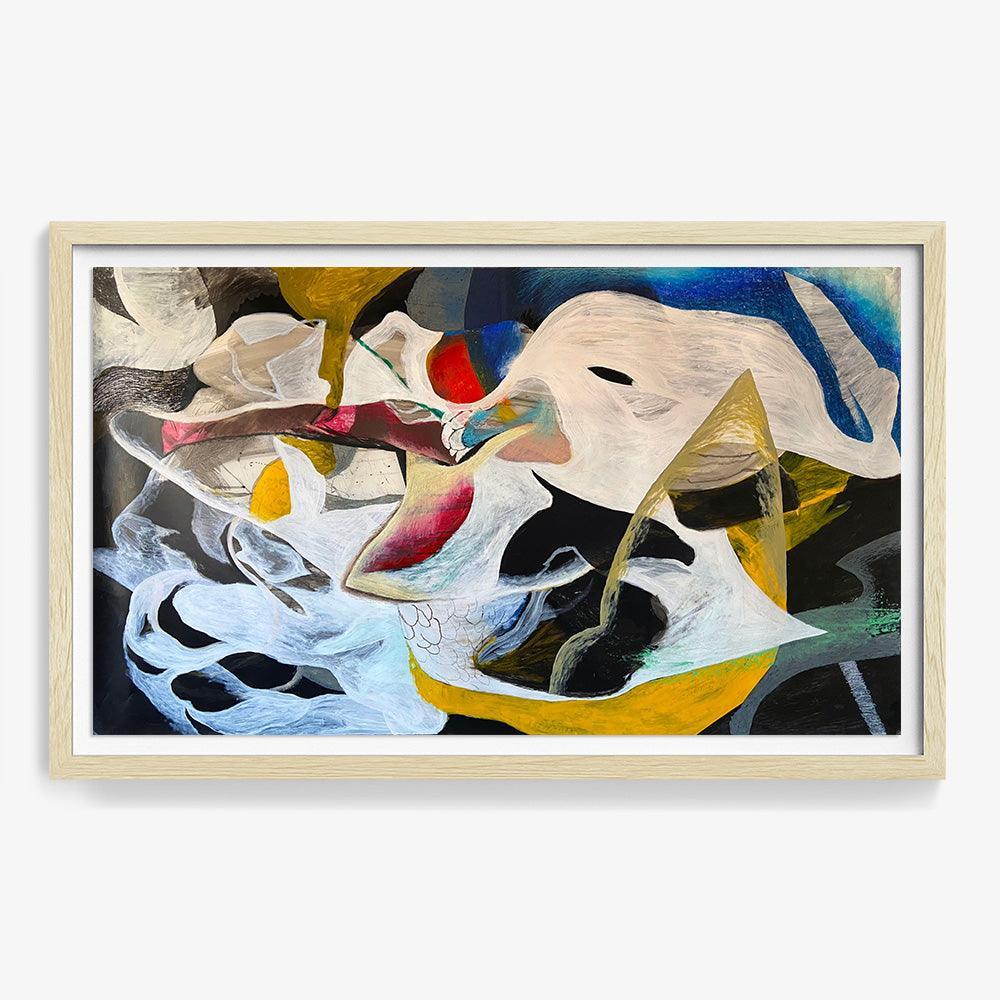 DESCRIPTION
Acrylic, oil pastel, ink, mechanical pencil on vellum | 2022
Eriko Tsogo's "Psychomagicpower" unpacks the trauma and introspection collectively experienced during the Covid-19 pandemic. Tsogo attributes the series to her alter ego, BBQ (Bounce Back Qween). In April 2020, BBQ created a voicemail hotline for people to anonymously vent about their mental states and troubling concerns. A multitude of themes arose, including collective anxiety, political consciousness, abuse of power, family dynamics, gender politics, and more. Inspired by these narratives, BBQ created a body of work to encapsulate the callers' reflections. Each mixed media piece represents the tearing up and renegation of identity that comes with change. BBQ composed the collages out of previously completed artworks—deconstructing and reincarnating them into new forms.
DIMENSIONS
40 x 69 inches
FRAMED DIMENSIONS
Floated: 42 x 71 x 2 inches
AUTHENTICATION
Signed by the artist.
The work comes with a Certification of Authenticity signed and numbered by the Co-Founder of Tappan
Size: 40 x 69 inches
This work is currently being exhibited at the U.S. Embassy Ulaanbaatar, Mongolia.
This work is on loan for an exhibition. Click 'contact to purchase' to inquire about purchasing.
This original artwork has sold
Follow Eriko Tsogo to get updates on their practice and upcoming exhibitions
"My art is birthed out of a mix of pain, inspiration and personal experiences derived from the collective human condition. I find it most inspirational to be uncomfortable."
-Eriko Tsogo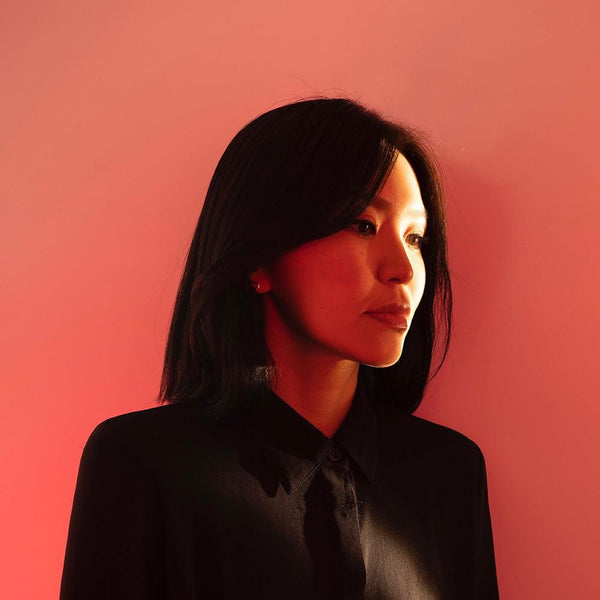 About the Artist
Eriko Tsogo
Currently featured on permanent exhibition at the Meow Wolf Denver Museum, Mongolian American cross-disciplinary artist and DACA recipient Eriko Tsogo was one of twenty-five international Mongolian artists selected to be part of "Contemporary Mongolian Art Biennial: Innovating Tradition" at the The World Bank in Washington, DC. Recent grants and accolades include The ACE Foundation Fellowship, Denver Office of Immigrant and Refugee Affairs Grant, and Alliance for Artist Communities Fellowship.
In the Studio