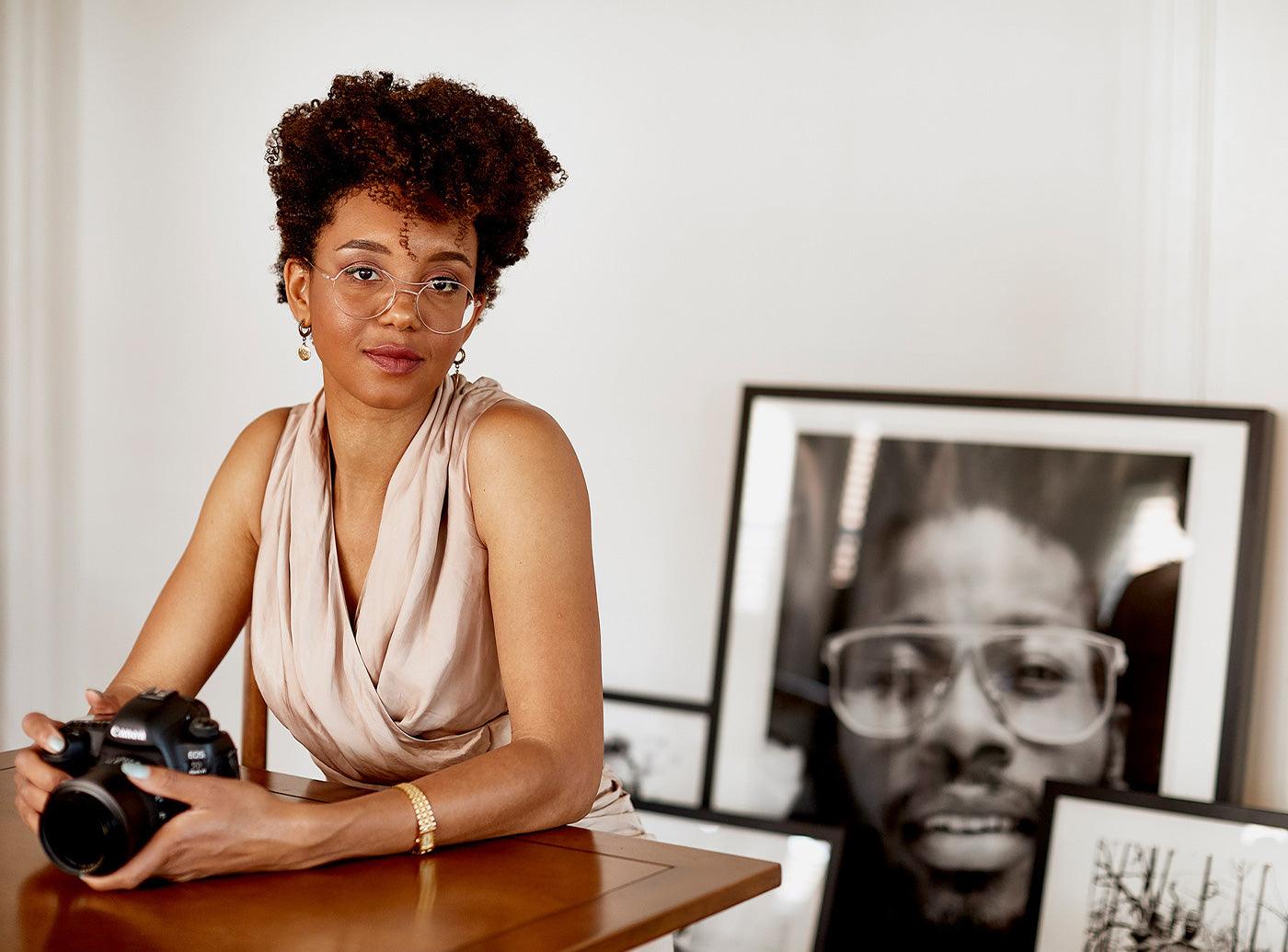 In the Studio | Jaimie Milner
Jaimie Milner is a photographer based in Los Angeles who brings contemporary black life into focus by photographing men unguarded in moments of their life. Built on the want to create a change in perception of the men around her, she has spent the past eight years capturing their lively and talented souls, combining the practice of social commentary and visual art.
TAPPAN
Tell us about yourself and how you came to be an artist.
JAIMIE MILNER
My name is Jaimie Milner. I'm a woman obsessed with connection and people. I have an affinity for beautiful things and especially highlighting the beauty in people. I love finding all the things people try to cover up especially their insecurity. It makes them human and I find that to be beautiful.
TAPPAN
Describe your work in three words.
JAIMIE MILNER
Emotional, intimate and heartfelt.
TAPPAN
What is your creative process?
JAIMIE MILNER
My creative process is spontaneous. The ideas just come, some implant themselves into my heart and just can't be shaken. That's how Gifted came to be. I just woke up one day with this massive pull to photograph black men around me. I think my heart was prepped for years but the idea came in a day. It was something I had to do. It didn't feel like I had much choice in it. I'm just a vehicle to tell the story, a facilitator.
TAPPAN
What draws you to photography?
JAIMIE MILNER
The intimacy of it. I love how personal it is. The image I capture is literally my perspective. You capture what's personal to you. I used to think being a photographer wasn't a big deal, partly because it just came naturally to me, but imagery is insanely powerful. It has the ability to influence and communicate with people unlike anything else. Before there were words people communicated through images so it's deeply embedded into the way we relate to one another.
Jaimie Milner says
"I THINK THE HEART OF WHO WE ARE HASN'T FULLY BEEN EXPRESSED. I'M NOT EVEN SURE IF WE'VE HAD TIME TO EXPRESS OUR HEARTS."
TAPPAN
Where do you draw inspiration from?
JAIMIE MILNER
I draw a lot of inspiration from my mind. My imagination is the biggest source of inspiration because it's limitless. At the same time, there's a lot of amazing photographers I draw inspiration from. Irving Penn was one of the first photographers I fell in love with. I loved how intimate and arresting his portraits were.
TAPPAN
What influence does living in Los Angeles have on your work?
JAIMIE MILNER
A huge one. Everyone is so spread out that it leaves you craving community. If what I wanted to see was all around me, I might not have the drive to create the work I'm creating.
TAPPAN
What influence does modern culture have on your work?
JAIMIE MILNER
Today's current culture has a huge affect on my work. There's such a shallowness in today's culture, particularly pop culture that drives me crazy. All the selfies and the posing and self-consumption drives me nuts. I just can't connect to it or understand how that's fulfilling. I hope to create images that have depth to them, that aren't just pretty but images that make you feel connected to yourself and to others. I also see a lot of disparity amongst men and women, especially black men and women and it has a huge impact on my work. I want to see a world where we're thriving together and both feel loved and respected. If there was nothing I wanted to see change, I wouldn't be doing the work I'm doing so it's all a blessing.
TAPPAN
When do you make your best work?
JAIMIE MILNER
I make my best work when I'm in the comfort of my own home. I use to set up a backdrop in my parent's backyard and photograph my friends. That's when I had the most fun. I could just explore without the pressure of delivering.
TAPPAN
What do you listen to when creating?
JAIMIE MILNER
I love instrumental music when I'm working. West African instrumentals are my go to. I love Ali Farka Toure and also west coast hip-hop instrumentals.
TAPPAN
What messages or emotions do you hope to convey to your audience?
JAIMIE MILNER
I want to share the heart of people, especially black people. I think today black people have more representation than ever, but there's still so much to tell. I think the heart of who we are hasn't fully been expressed. I'm not even sure if we've had time to express our hearts. Most of us are just trying to survive. I believe vulnerability is a gift, and I'm hoping to connect people to the beauty of it through my work.
TAPPAN
Are there any quotes or mantras that you particularly connect with?
JAIMIE MILNER
Psalm 139. I think my greatest desire is to be fully known for the purity of my heart and Psalm 139 so beautifully articulates the depth to which God knows me. There are some days when I feel so unseen and in those moments I'm reminded that God knows me, more than I know myself.

"Lord, you know everything there is to know about me. You perceive every movement of my heart and soul, and you understand my every thought before it even enters my mind. You are so intimately aware of me, Lord. You read my heart like an open book and you know all the words I'm about to speak before I even start a sentence..."
TAPPAN
Who are some contemporaries or figures in art history who have influenced you?
JAIMIE MILNER
Hank Willis Thomas, Carrie Mae Weems, Bruce Talomon and Awol Erizku
TAPPAN
What is your relationship with social media?
JAIMIE MILNER
Ha! Horrible...I don't enjoy it because there's so much, I don't know. The more I use it, the more I see it as a powerful tool to tell my story. I'm thankful for it.
TAPPAN
What makes you laugh?
JAIMIE MILNER
People lol. I could watch people for hours.
TAPPAN
What makes you nervous?
JAIMIE MILNER
Lack of preparation
TAPPAN
What makes you excited about the future?
JAIMIE MILNER
Everything, there's so much possibility and room for fulfillment and joy, but you have to fight for it.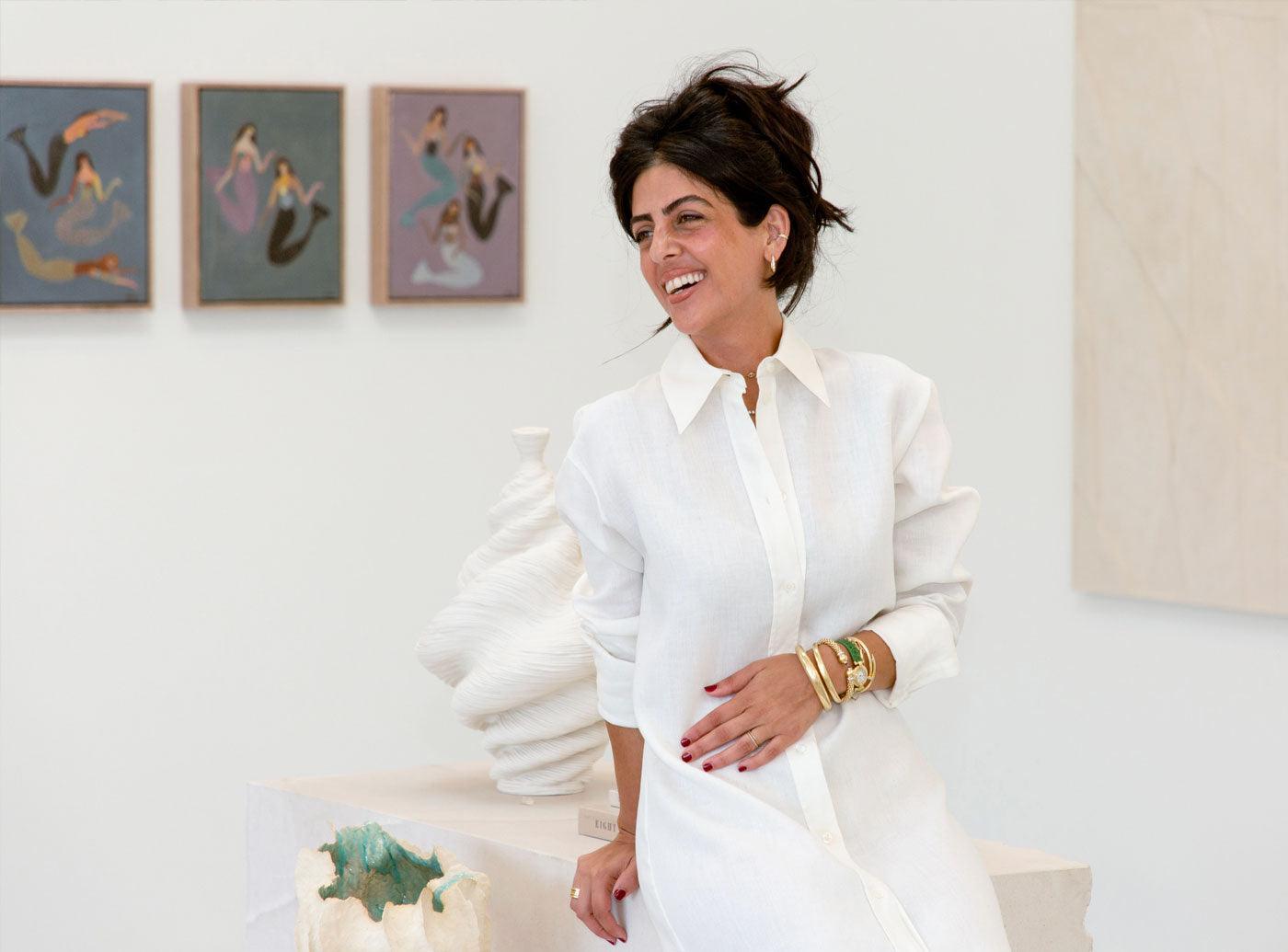 Insights
#1 Art is Personal As the saying goes, "Buy with your eyes, not with your ears." When you start looking for works, trust what you're drawn to most. Don't buy it because you think you should. Ev...
Read more